"How to find a lost iPhone without Find My iPhone? I have misplaced my iPhone but I am now unable to find it. The Find My iPhone feature is also disabled on the device. Is there any alternative solution!"
Nothing can be more problematic than losing the iPhone before going out for work or misplacing it at a social gathering. Moreover, things can get from bad to worse quickly if the Find My iPhone function isn't enabled.
Well, do not worry!
There are multiple ways to track an iPhone without Find My iPhone. Follow this article to learn those methods and how to enable them to locate the iOS device without hassle!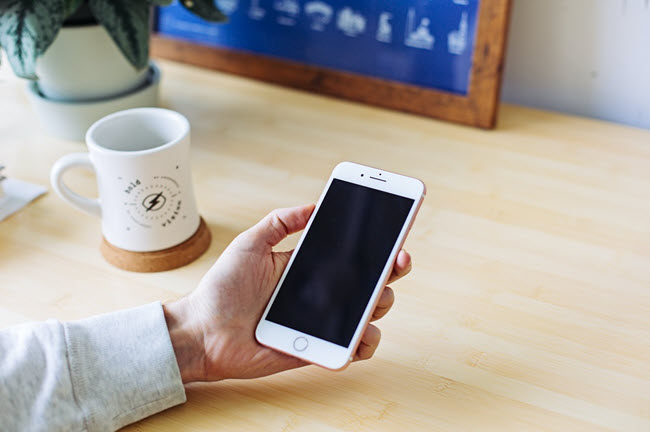 Part 1: 3 Ways on How to Find A Lost iPhone without Find My iPhone
If you lose your iPhone or someone steals it from you, applying the fastest methods to find its location is vital. Plus, it doesn't matter even if the Find My iPhone service isn't enabled or working on your device.
Several methods are still accessible that are equally proficient in providing the required results. Follow this section as we'll introduce three different methods to track an iPhone without Find My iPhone.
The advantages and significant drawbacks of each solution will also be shared here. Read on!
1.1 Use iCloud to Find iPhone without Find My iPhone
Recommendation Rate: 3/5
If iCloud is enabled on the iPhone, then you can utilize the Find My iPhone feature there to locate the iOS device in an instant. Moreover, whether the Find My app or the function is switched on on the device doesn't matter.
Follow the steps below to learn how to Find My iPhone without Find My iPhone:
Access the iCloud website on any web browser.
Enter your login credentials, and click on the Find My iPhone icon.
Tap the Devices option, and select the iPhone you aim to locate.
The location of the misplaced, lost, or stolen iPhone will be accessible there (if it is online).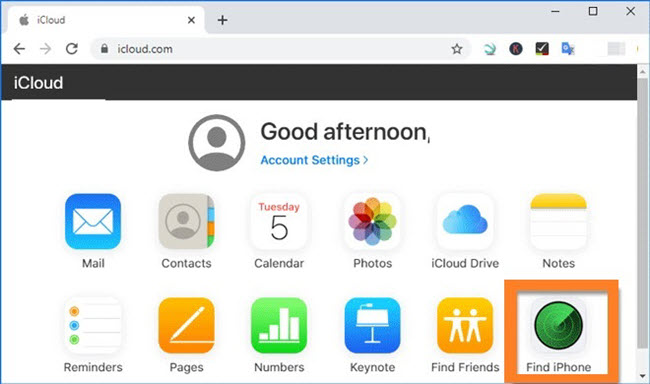 Pros:
Free
No software installation required
Cons:
The iPhone must be connected to a network
iCloud should be enabled on the device
1.2 Use Google Timeline to Track An iPhone without Find My iPhone
Recommendation Rate: 3/5
What if iCloud doesn't provide the expected results in tracking an iPhone without Find My iPhone?
There is no need to panic! Google Maps is available on pretty much every iOS device, primarily due to its popularity.
Just access the Timeline option on the navigation app, and determine the device's last known location. This method might be a long shot, but it is worth trying!
The steps are listed here:
Open the Google Maps app or website on any other device.
Enter your Google Account credentials, and access the Settings menu.
Click Timeline and set the date when you lost the iPhone.
Review the last known location to find it quickly. If the position of the iPhone changes on the timeline, it implies that someone else possesses it! Alert the relevant authorities to track it down!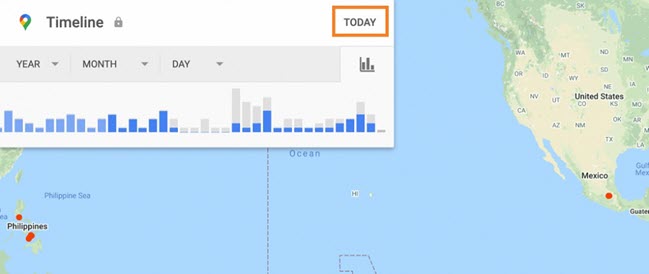 Pros:
Cons:
Dependent on a Google Account and Google Maps app
Difficult to locate an iPhone based simply on the timeline information
1.3 Use A Phone Tracking App to Find A Lost iPhone without Find My iPhone
The accuracy of the two solutions mentioned above might cause an issue in tracking down the lost iPhone. Moreover, there is a possibility that you might not have enabled Google Maps on your iOS device.
These extraordinary prerequisites are difficult to ignore! So, what is a better alternative to find the lost iPhone?
Try Spylix!
This excellent phone-tracking service works in stealth mode on the iPhone at all times to share the location history and live updates without any issues. Other than the iPhone, Spylix can easily track down an Android device.
You can review the location details on its user-friendly control panel, accessible on pretty much any modern browser.
Key Features of Spylix Phone Tracker
Here is what the phone tracking feature has to offer:
Complete map view of past address and real-time location
The time and date of the device's location
Complete address and location accuracy of the device
Latitude and longitude information about the device
How to Find A Lost iPhone without Find My iPhone?
It is incredibly simple to enable Spylix on the iPhone! How?
For starters, there is no need to install any software on the target iPhone. You can remotely enable it. This also means you can add the app on another user's iPhone to track their location without them knowing!
Only a few minutes are required to get the job done. Check out the following installation guide and learn how to find an iPhone without Find My iPhone:
Step 1: Register an Account
Use your valid email address to create your free account on the official Spylix website.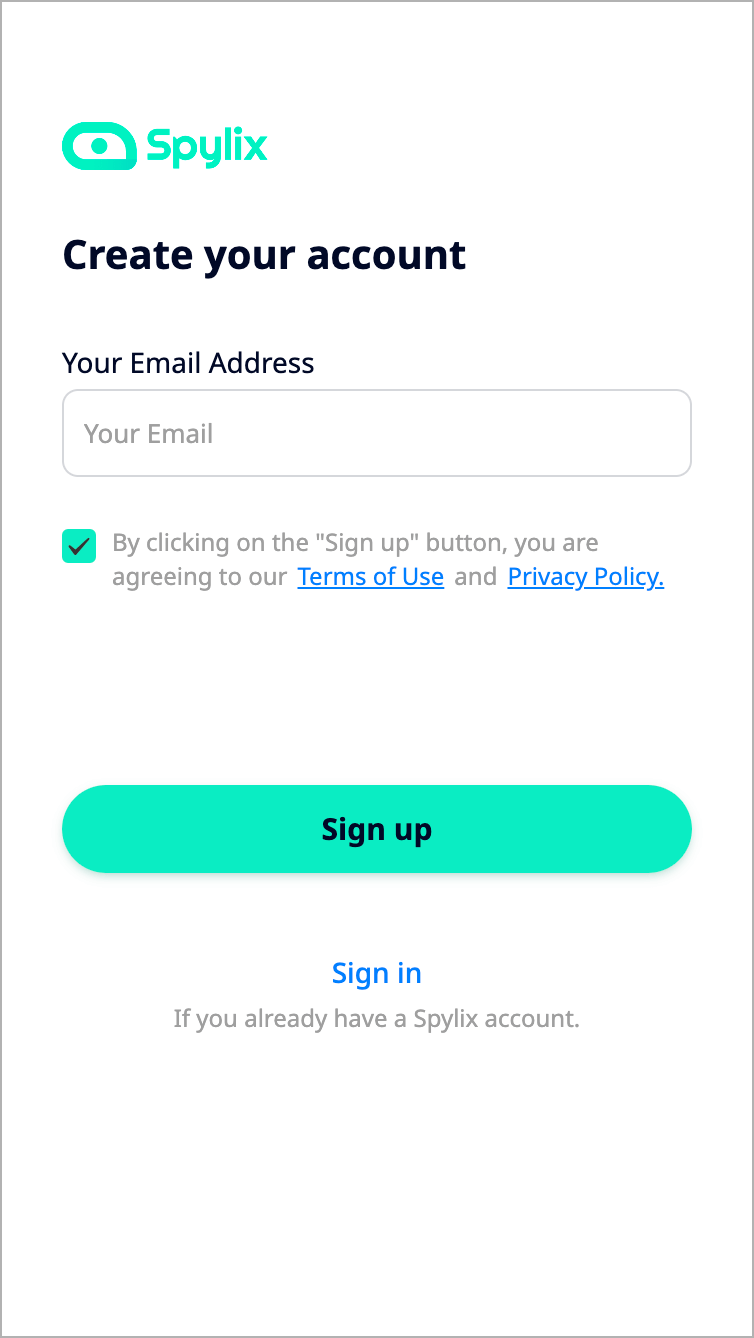 Step 2: Enter iCloud Credentials
If you aim to track your iPhone, enter your iCloud account details to verify the device. However, if the device is someone else's, provide their iCloud information.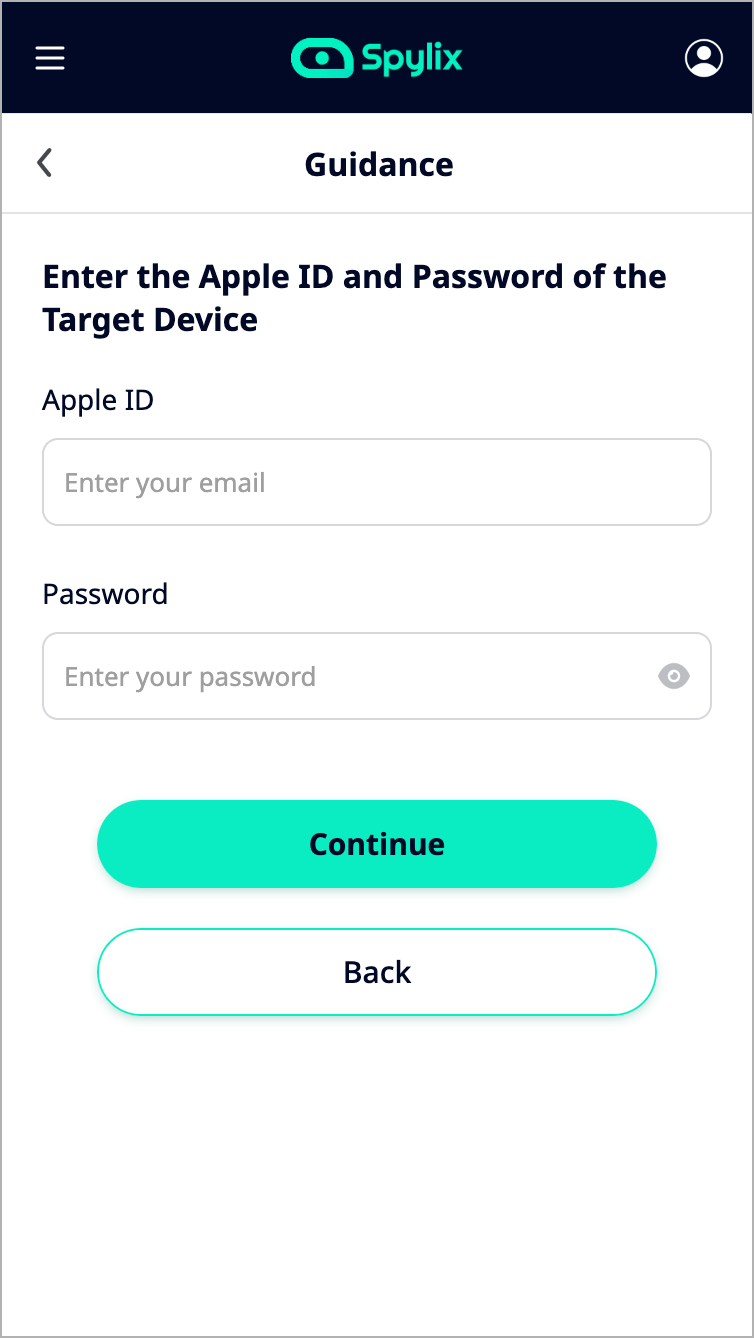 Step 3: Monitor the iPhone Location without Find My iPhone
Visit the online control panel using a web browser. Go to General Features and click on GPS Location to find the iPhone's location in real-time and the history of visited places.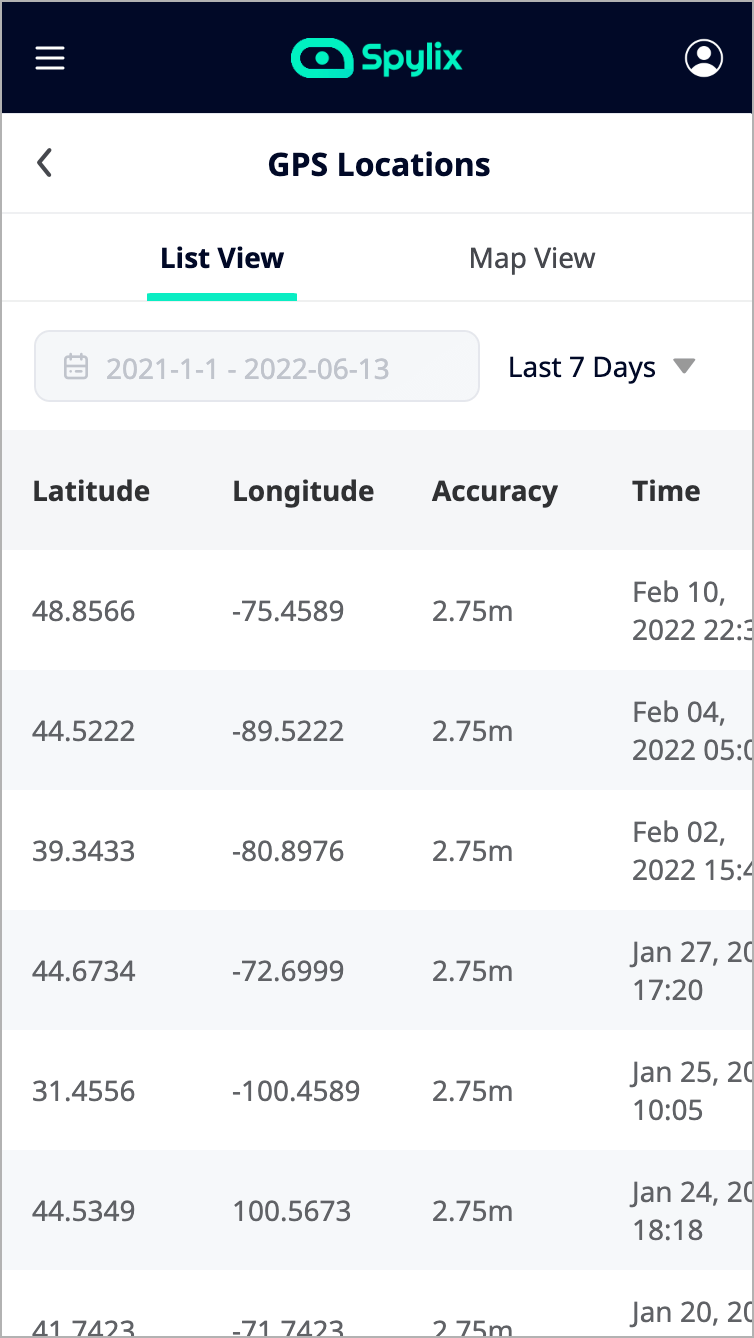 What Else Can Spylix Do?
Spylix is a complete service to not only track down your iPhone but also your child's online activities without them knowing. This way, you can remain assured that they are safe.
Here are the other efficient features Spylix offers:
Text Message Spy
Calls Log Tracker
Contact Monitoring
Photos and Videos Tracker
Social Networks Spy – WhatsApp, Kik, LINE, Telegram, Viber, Tinder, Instagram, Snapchat, etc.
Browser History Tracker
In addition, you can remotely control the iPhone from the control panel. Block apps, websites, and WiFi networks. Screen record the target user's activities and set geo-fencing alerts.
Why Choose Spylix as The Best Phone Tracker?
Spylix is easy to use and more simple to install on the target phone. There is no need to jailbreak the target iPhone.
As no software installation is required, you can track the other user without them knowing. Also, Spylix is safe and private. The information shared on the control panel, as well as your payment data and personal details, are all out of reach!
Customer support is accessible 24/7, and every payment plan is catered for users from every walk of life!
Try this app out now!
Part 2: Reviews of The 3 Ways
| Solution | Ease of Use | Customer Support | Other Tracking Capabilities |
| --- | --- | --- | --- |
| iCloud | Moderate | Yes | None |
| Google Timeline | Moderate | Yes | None |
| Spylix Phone Tracker | Very Easy | Yes | Text Messages, Call Log, Contact, Photos, Videos, Social Networks, Browser History, Remote Control, Screen Recording, Geo-fencing |
As evident, Spylix is the best solution, as it requires no prerequisites, the app is simple to employ on the target iPhone, and it offers comprehensive location tracking details, compared to the iCloud and Google Timeline solutions.
Though the other methods are free, the chances that those methods may help you track an iPhone without Find My iPhone are low!
Choose wisely!
Part 3: What If Your iPhone Has Been Stolen or Lost?
If you ever lose an iPhone or it gets stolen, you should first apply the solutions mentioned above to find it yourself. Maybe it wasn't stolen, and it was all a false alarm.
If the iPhone is close by, you can easily find it!
Moreover, if all efforts have failed, you should alert the authorities, as they have the resources to track the device quickly.
However, it is wise to prepare for the worst! In case you are not able to find your iPhone, and it remains stolen or lost, you should arrange for measures to protect your data!
Access iCloud's Find My iPhone option and use the Erase feature to reset the device remotely. This way, your files and private information shall remain far away from the reach of the thief.
Part 4: FAQs about The Lost iPhone
Follow the answer to the commonly occurring queries about finding a lost iPhone!
4.1 Can I find my lost iPhone if the battery is dead?
Yes!
All the above solutions keep track of the lost iPhone's location history. Even if the battery is dead, you can check the iOS device's last known location to find it quickly.
4.2 Can I find my Lost iPhone if it's turned off?
Yes!
Once Spylix is enabled on the iPhone, you can check the visited addresses information on the control panel to find it!
iCloud and Google Timeline solutions may also help!
Conclusion
Learning how to find a lost iPhone without Find My iPhone is quite easy!
Just follow the steps mentioned for each solution carefully and quickly track it down.
However, if you aim for a more efficient approach without any prerequisites, employ the services of Spylix, which doesn't require any software installation and offers complete anonymity!