"How to find my iPhone from another iPhone? I have lost my device, and now I can not find it anywhere! What should I do? Can I use another person's iPhone to complete the job?"
Losing an iPhone is devastating, especially if you rely heavily on it to perform your daily personal and professional activities. However, you can quickly use another iPhone to learn about your device's whereabouts!
Want to know all about those solutions, their steps, and their pluses/negatives? Just read our guide!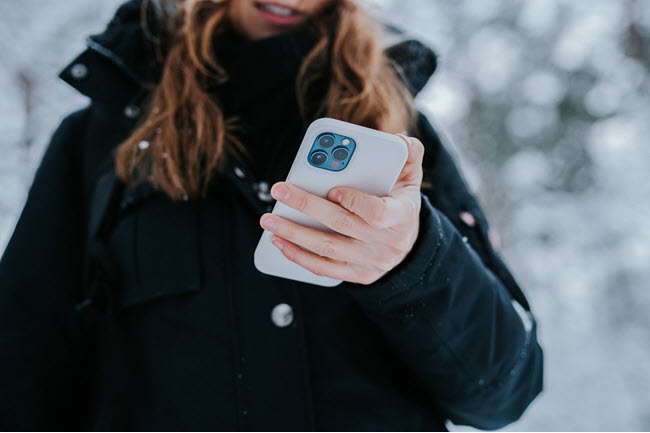 Solution 1: Use iPhone Tracker to Find My iPhone from Another iPhone
Recommendation Rate: 5/5
We will start by discussing the best solution to learn how to find your iPhone from another iPhone or computer.
The answer is Spylix !
This excellent app (once enabled on the iPhone) can keep track of your device in real time. Not only that, but you can also use its services to find the lost iPhone of your loved one.
Every bit of GPS-related information is accessible on the web-based control panel, which works on another iPhone, Android phone/tablet, and even a computer (PC or Mac).
One significant advantage of using Spylix is that no software installation is required. So, you can enable Spylix even after losing the iPhone to track it down. We'll discuss how to install this phone tracker in the following sections of this article.
Continue reading!
Key Features of Spylix iPhone Tracker
Spylix offers to share the live location of the iPhone. Track it down on the go!
Similarly, if the iOS device is dead, you can review the previous locations by enabling the map view and comparing the time and date.
Not only that, the location accuracy with longitude and latitude is also mentioned on the GPS Location feature.
How to Find My iPhone from Another iPhone
So, if you are wondering how to find my phone from another iPhone with the help of Spylix, then follow these installation steps:
Step 1: Sign Up for a New Account
Go to the official Spylix website, and enter your email address to make a new profile for free.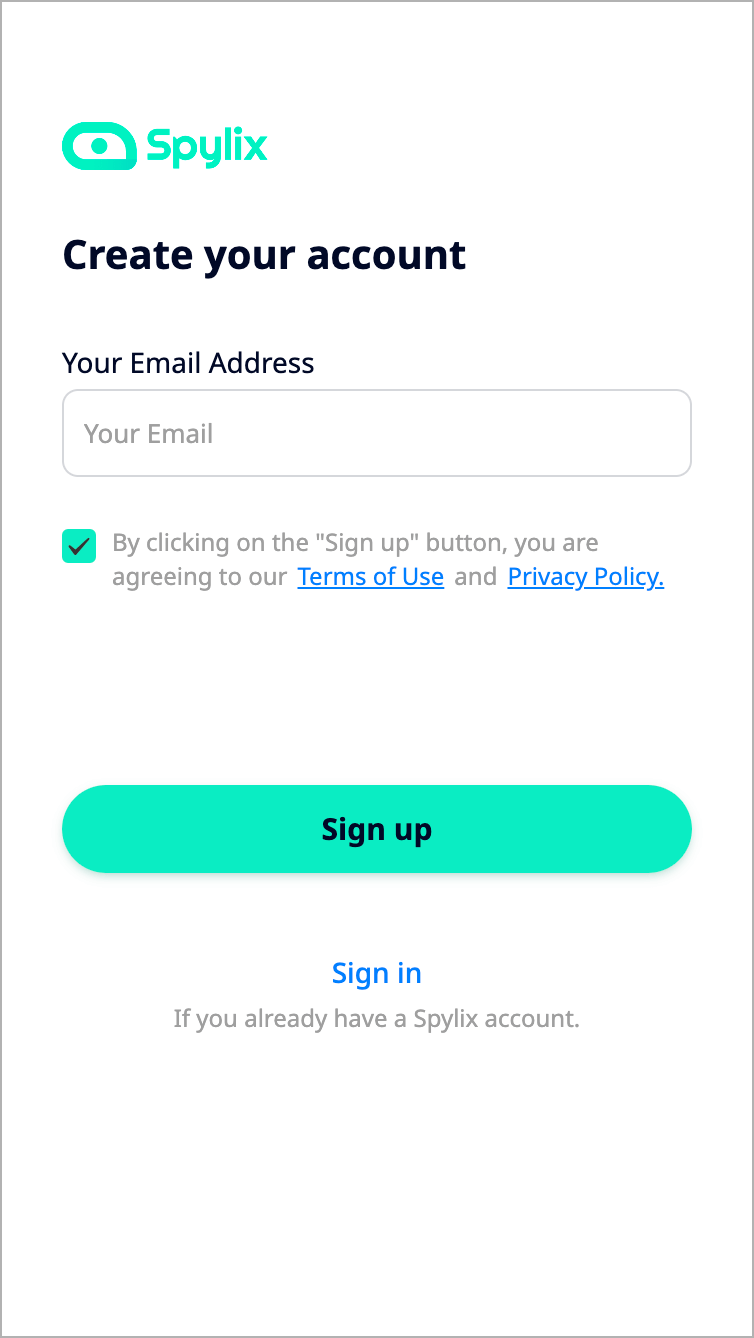 Step 2: Enter iCloud Account
Provide your iCloud credentials to verify the lost iPhone. You can also enter someone else's account info to track their device.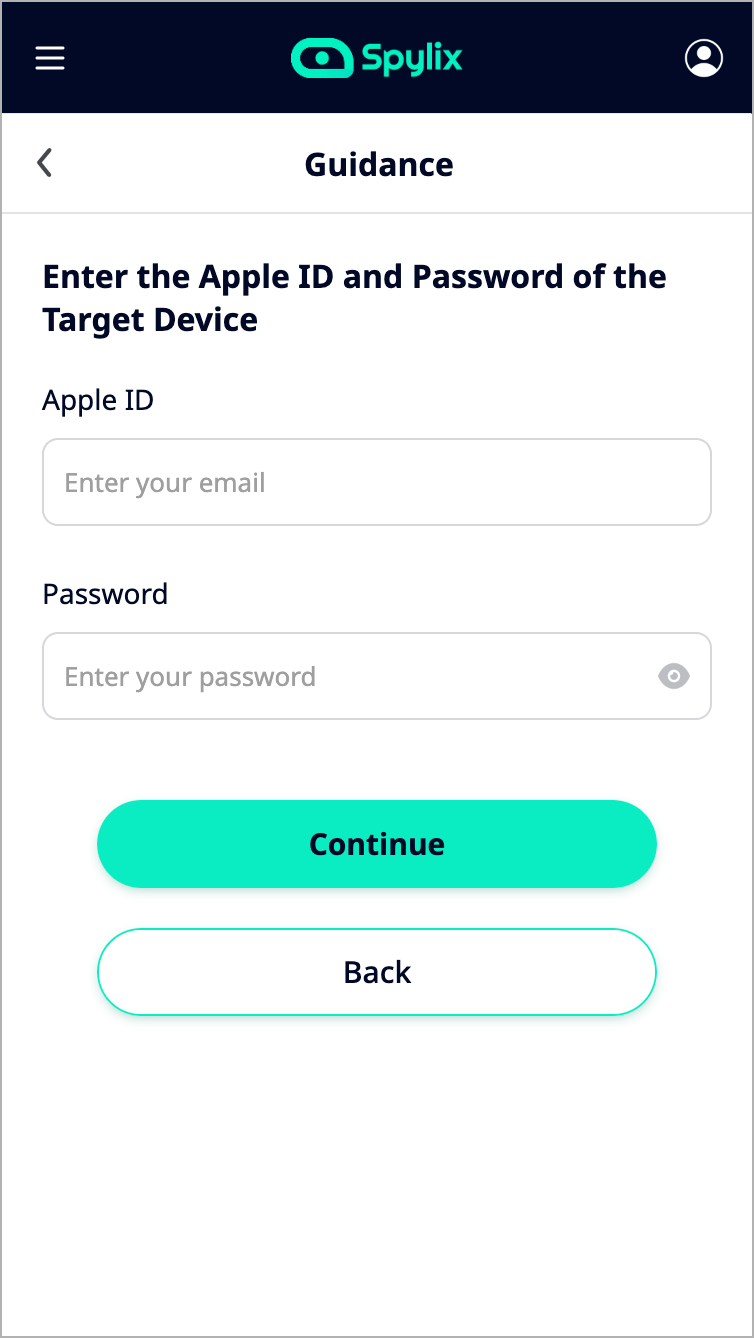 Step 3: Track The Lost iPhone Location
On another device, launch the web browser, and access the Spylix control panel. Now, go to General Features and click on GPS Locations.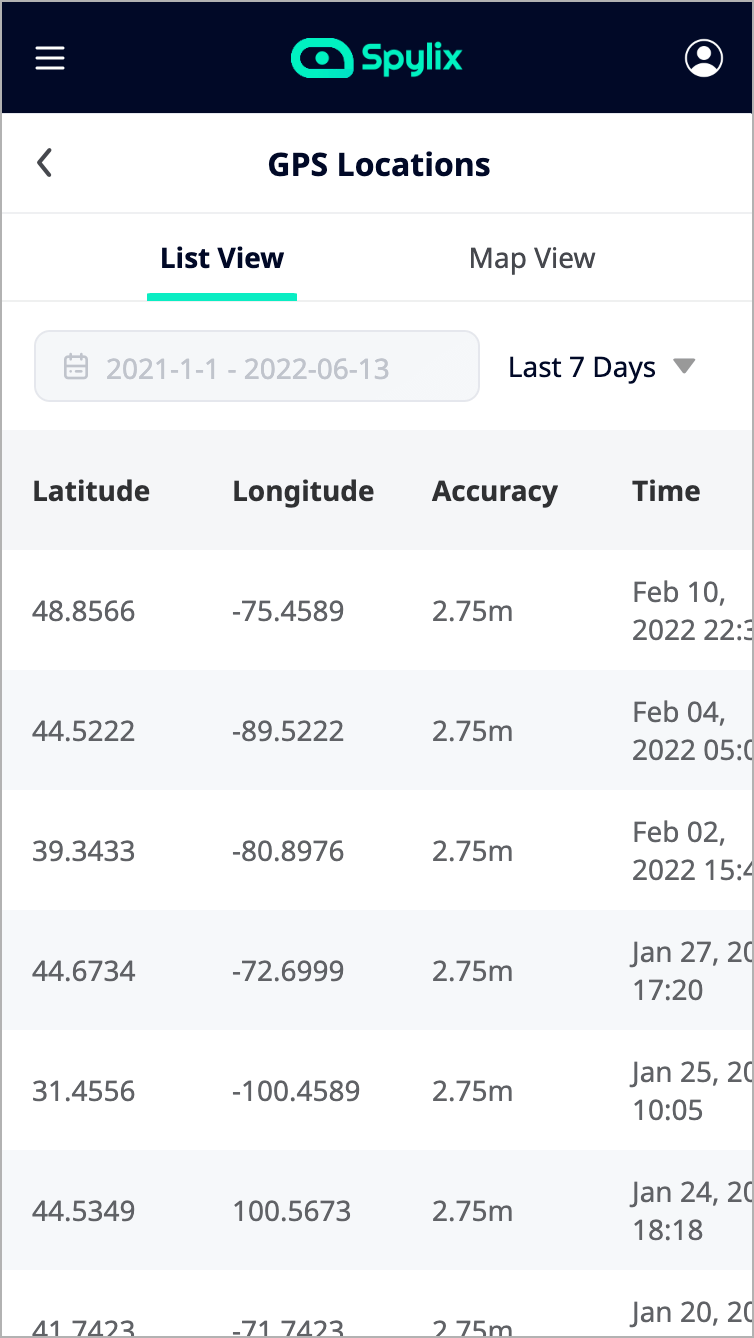 What Else Can Spylix Do?
There are numerous other features available with Spylix to monitor the activities of the target phone in real time.
You can check the phone's browsing history, bookmarks, and installed apps. Moreover, if you find inappropriate content, use the Controls feature to block apps and URLs privately.
Also, monitor the phone's contact list, calls record (incoming and outgoing), and text messages.
Social media spying is also available. You can secretly track WhatsApp, Snapchat, Kik, LINE, Telegram, Messenger, and other accounts enabled on the target phone.
Why Choose Spylix as The Best iPhone Tracker?
No technical skill or knowledge is needed to learn how to find my iPhone from another iPhone!
From installation to the control panel, everything is simple and intuitive. However, if any issue occurs related to this, contact customer support (available 24/7) for instant solutions.
You do not have to jailbreak the iPhone to enable the services. Just enter the iCloud information, and you are good to go! Also, Spylix is budget-friendly, with multiple packages to select from.
Spylix also tracks down Android phones without rooting them, of course!
Solution 2: Use Find My to Find Your Other iPhone
Recommendation Rate: 4/5
If the Find My iPhone services are enabled on your iOS device, you can quickly use your account credentials on the Find My app on another iPhone to track it.
The process is simple, and you can quickly learn it by following the steps below:
From another iPhone, launch the Find My app!
Enter your login credentials.
Now, tap the Devices option at the bottom of the screen.
Select your iPhone, and track down its location.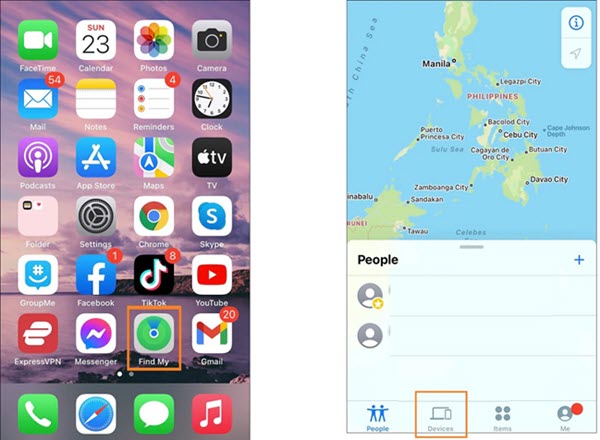 Pros:
Cons:
Find My must be enabled on the lost iPhone
The device should be connected to a network for live updates
Solution 3: Use iCloud.com to Find Your iPhone
Recommendation Rate: 4/5
It doesn't matter if Find My services are not enabled on your iPhone, as iCloud's Find My iPhone utility can assist you in locating the device without issue.
Follow these steps to learn how to find my phone from another iPhone:
Visit the iCloud website, and enter your account information.
From the list, click on the Find My iPhone icon.
Select the Devices option, and tap your lost iPhone's name from the list.
The map view will be available. You can also erase the iPhone data, play a sound to locate it or enter Lost Mode to prevent anyone else from using it.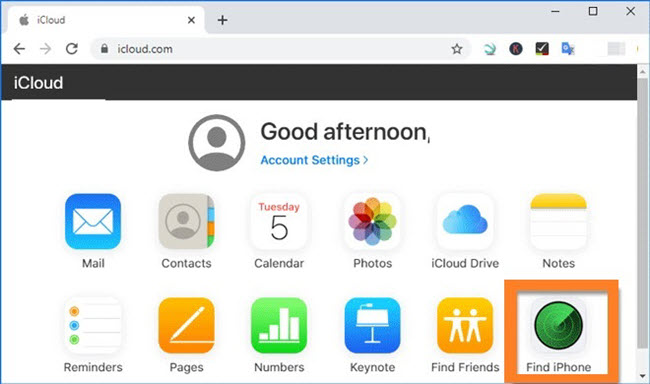 Pros:
Works on all devices, including iPhone
Free
Shares the last known location as well
Cons:
Dependent on a strong internet connection
Solution 4: Send a Tracking URL to Your Other iPhone
Recommendation Rate: 3/5
What if you do not want to use the iCloud or Find My app on another person's iPhone. You may have some privacy issues in sharing personal data on the device.
Well, it is still possible to track the device!
Use a third-party number tracker app, such as Number Tracker Pro, to send a link to your lost iPhone, enabling you to locate the device. The app will also provide complete information on the iPhone owner.
So, if you are tracking down another person's iPhone, you can learn about their address, age, marital status, DOB, and other personal details.
Apply the steps as follows:
Sign up for the service.
Enter the number of the lost iPhone.
Review the location details.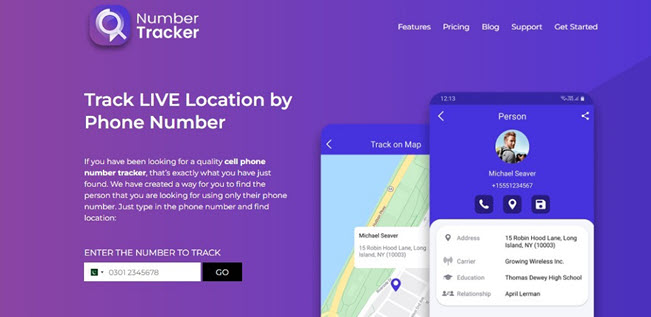 Pros:
No software installation is needed
Cons:
Expensive
Limited searches
Solution 5: Use Your Apple Watch to Find Your Other iPhone
Recommendation Rate: 3/5
If you have synced your Apple Watch with your iPhone, you can quickly utilize the tracking feature to find it before any damage is done!
The steps are as follows:
On your Apple Watch, tap the Find My app!
Next, select your device.
The Apple Watch will share the location of the device with information, such as distance from the Watch, battery level, and the time it last connected to a network.
However, if this method does not reap the required outcome, turn on the Notify When Found on your Apple Watch to get the notification once the device is connected to a network or online!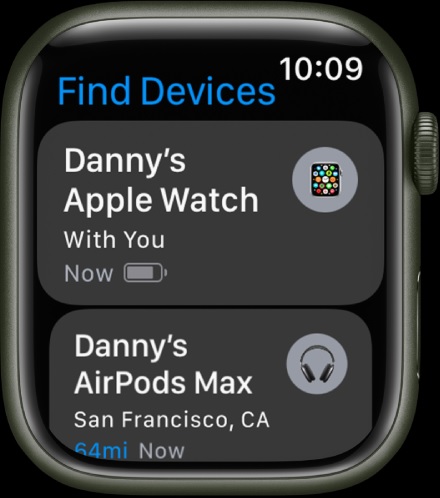 Pros:
Cons:
It doesn't work if the devices aren't synced
Reviews of The Above 5 Solutions
Do you not have time to go through all the 5 methods we have discussed above? Do not worry! Here is a quick overview of everything we shared in our guide!
| | Spylix | Find My | iCloud.com | Tracking URL | Apple Watch |
| --- | --- | --- | --- | --- | --- |
| Ease of Use | Easy | Easy | Easy | Moderate | Easy |
| Customer Support | Yes | No | No | No | No |
| Tracking Capabilities | GPS location, browsing history, app monitoring, calls & texts, social media | GPS location only | GPS location, erase data, play sound, Lost Mode | Limited location tracking | GPS location, distance, battery level, last connection |
| Requirements | iCloud credentials | Find My enabled network connection | Internet connection | Paid service, limited searches | Synced with iPhone |
| Cost | Budget-friendly packages | Free | Free | Expensive | Free (with Apple Watch) |
Based on this comparison, Spylix stands out as a comprehensive and user-friendly solution, offering extensive tracking capabilities, customer support, and budget-friendly pricing options.
FAQs about iPhone
The following FAQs will clear any confusion on tracking down your lost iPhone from another iPhone!
1. Can a stolen iPhone be used?
As long as you have enabled a strong password on your device, there is no way the thief can use your device. In fact, upon the 10th incorrect attempt at unlocking the screen passcode, the iPhone will get automatically disabled (becoming useless).
The only way out is to enter the correct Apple ID credentials to reset it!
2. Can I track my iPhone if it's dead?
Yes!
Solutions like Spylix, Find My app, and iCloud offer details on the iPhone's last known location before it goes offline. This will help you pinpoint the exact spot where your device could be!
3. Does Find My iPhone work in lost mode?
The Lost Mode only locks the device from further usage.
So, you can still utilize the Find My iPhone function to track the location.
Conclusion
This concludes our analysis on the following topic: How to find my iPhone from another iPhone?
We hope you have sufficient knowledge to quickly track down your kid's or someone else's iPhone.
Per the comparison table, Spylix is the most effective solution to get the job done. So, do not waste time; apply the best solution to find your iOS device.