There is no denying the popularity of WhatsApp all across the globe. Not only is the messaging platform accessible, but it offers several means to protect data and privacy.
However, sometimes, such a level of encryption can be alarming for a parent who only wishes to keep their child safe.
So, if you are a concerned parent and have no idea how to access your kid's encrypted texts, then this blog post is just for you.
We'll explore multiple solutions on how to read encrypted WhatsApp messages that won't alert your child, thus keeping your activities private.
Read on!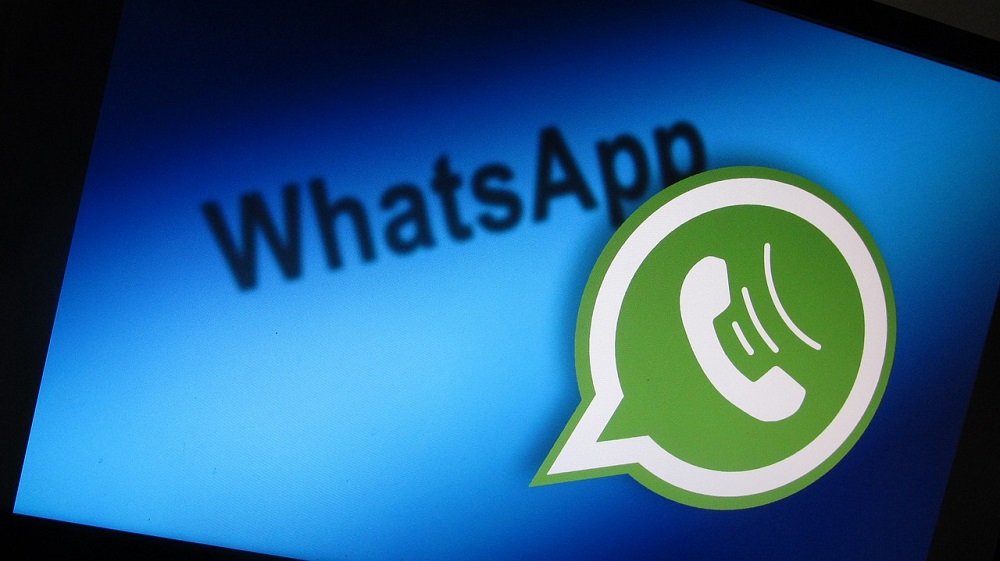 Part 1: What are Encrypted WhatsApp Messages?
WhatsApp is arguably the most-used messaging app, which naturally makes it a target for hackers, advertisers, and governmental agencies to access user data for their own personal gains.
Prior to the acquisition by Meta, WhatsApp offered encryption to its users to safely conduct their personal and professional affairs. Afterward, Meta utilized the services of the Open Whisper System group to roll out end-to-end encryption as an impenetrable layer of security, resulting in a decrease in cyberattacks and data theft.
End-to-end encryption(works automatically) means only the sender and the receiver can view the text or media files shared in the chat.
The WhatsApp encrypted message process is without backdoors, preventing interested/invasive parties from accessing the private texts.

Part 2: Why are Some WhatsApp Messages Encrypted?
This is a common misconception among users.
Since 2016, the end-to-end encryption feature has operated by default on WhatsApp. This means that every chat, shared media file, and other activity is encrypted on the popular social media platform.
If you are wondering why this is the case, then the answer is quite simple. There has been a rise in concerns about data theft and surveillance, which has made tech companies go the extra mile to ensure trust and transparency among users.
Part 3: Can WhatsApp Messages be Decrypted?
Unfortunately, there is no direct way to decrypt a WhatsApp message. However, the end-to-end encryption allows users to use their account across multiple devices by scanning a unique Q/R code.
Some might consider this a loophole or an opportunity to access the chat history.
In addition, parental control apps allow you to review the child's WhatsApp activities in real time once made active on the target device.
Solution 1: Read Encrypted WhatsApp Messages on WhatsApp Web (for iPhone & Android)
In the beginning, WhatsApp was only accessible on Android and iOS devices, with no facility to read the texts on desktops.
However, the social media service introduced WhatsApp Web in 2015, enabling users to manage their account via web browser on PC/Mac after scanning a unique Q/R code shared on the WhatsApp Web URL.
Follow these instructions on how to read encrypted messages via WhatsApp Web:
Visit WhatsApp Web using your web browser.
Now, access the target phone and launch the WhatsApp mobile app.
Tap the three-dotted menu or Settings button before selecting Linked Devices.
Simply point the device to the Q/R code displayed on the WhatsApp Web screen.
That's it. Now, you can keep track of the WhatsApp texts at all times.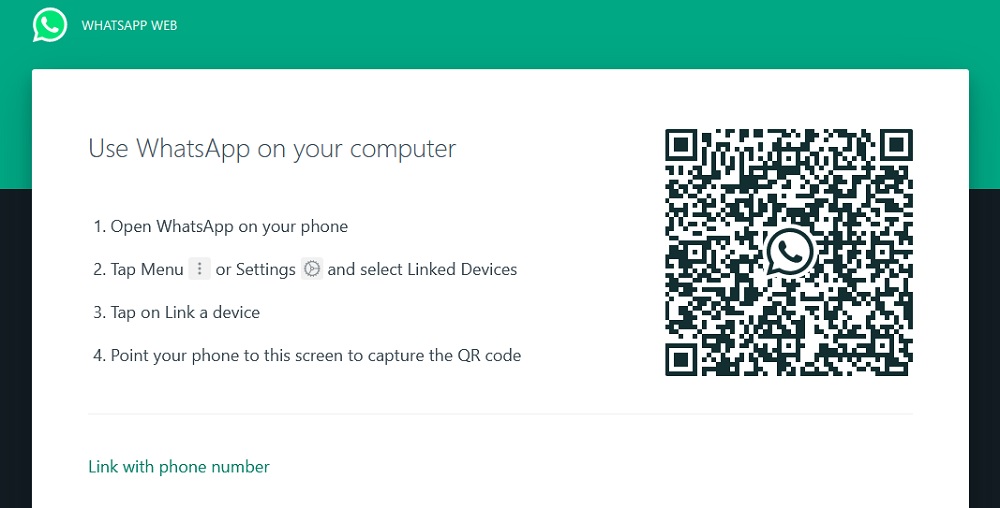 Limitations
The mobile app must be connected close to the desktop for this method to work effectively. You require physical access to the target device to link your computer to the WhatsApp account.
Solution 2: Read Encrypted WhatsApp Messages on PC (for Rooted Android)
Rooting an Android device gives the user complete control, allowing them to customize the settings, enable specific apps(unavailable on the Play Store), remove bloatware, and enhance the overall performance.
Additionally, if the device is rooted, you can view the encrypted WhatsApp messages on a PC without the other person finding out.
Check out these steps and learn how to read encrypted messages on Android:
Launch the Android File Manager app, tap WhatsApp, and open the Database folder in the Internal Memory section.
Locate "msgstore.db.cryt14" and simultaneously launch WhatsApp Viewer on your PC.
Load the "msgstore.db.cryt14" and the Key file to the software.
Once the decryption is complete, click File and choose the decrypted file.
Enter the user's WhatsApp number to view the relevant messages.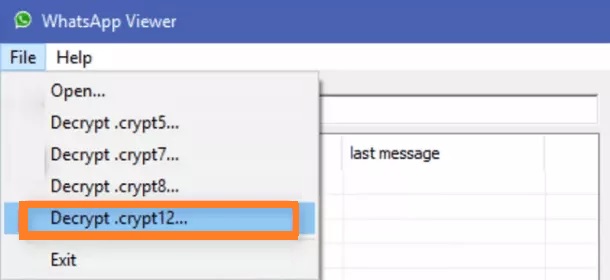 Limitations
A rooted device is much more prone to get hacked. Moreover, the target users might find out that their device has been rooted, prompting them to apply preventive measures to keep their phones safe. This activity might also brick the phone, making it completely useless.
Solution 3: Read Encrypted WhatsApp Messages via Google Drive (for Android)
WhatsApp for Android stores backup on the user's Google Drive account daily or at a designated time. So, if you have access to their Google account credentials, it is possible to access the WhatsApp encrypted messages remotely.
The steps are listed here:
Start by installing a third-party program like AnyTrans on your PC.
Once launched, click App Restore on the left.
Click WhatsApp BackUp Mode and enter the target user's Google Account details.
Choose the backup and then the messages to decrypt.
Finally, tap Decrypt Now to review the chat history.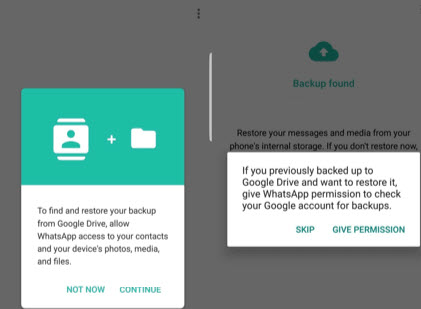 Limitations
This method only works if you know the other person's Google Drive login details. Moreover, you can not access the chat details if the user owns an iOS device. You also have to rely on third-party software to make this technique work.
Bonus Tip: How to Read WhatsApp Messages in Real Time
If you find the solutions listed above a bit complicated and inefficient, then do not lose hope. Simply enable Spylix on your child's or even your spouse's phone and access the dedicated dashboard to keep track of all conversations on the social media network on the spot.
The app ensures complete anonymity, offers accurate and fast details, and works on all Android and iOS devices without rooting or jailbreaking.
1. Key Features of Spylix WhatsApp Tracker
Through Spylix's WhatsApp spy feature, you learn the chat details, including the messages, information on the sender/recipient, the timestamps, and media files.
Not only that, but you can also access the WhatsApp contact list and the call logs.
2. How to Read WhatsApp Messages in Real Time?
Spylix offers complete spying features without requiring app installation for iPhone tracking. However, you need to add a dedicated app on the target Android device, but the process is quick and straightforward, leaving no trace of your involvement.
Want to learn more about the installation process?
Read the steps below:
Read WhatsApp Messages on iPhone
Step 1: Make a Free Spylix account
Start by visiting the official Spylix website. There, sign up for free using a valid email address.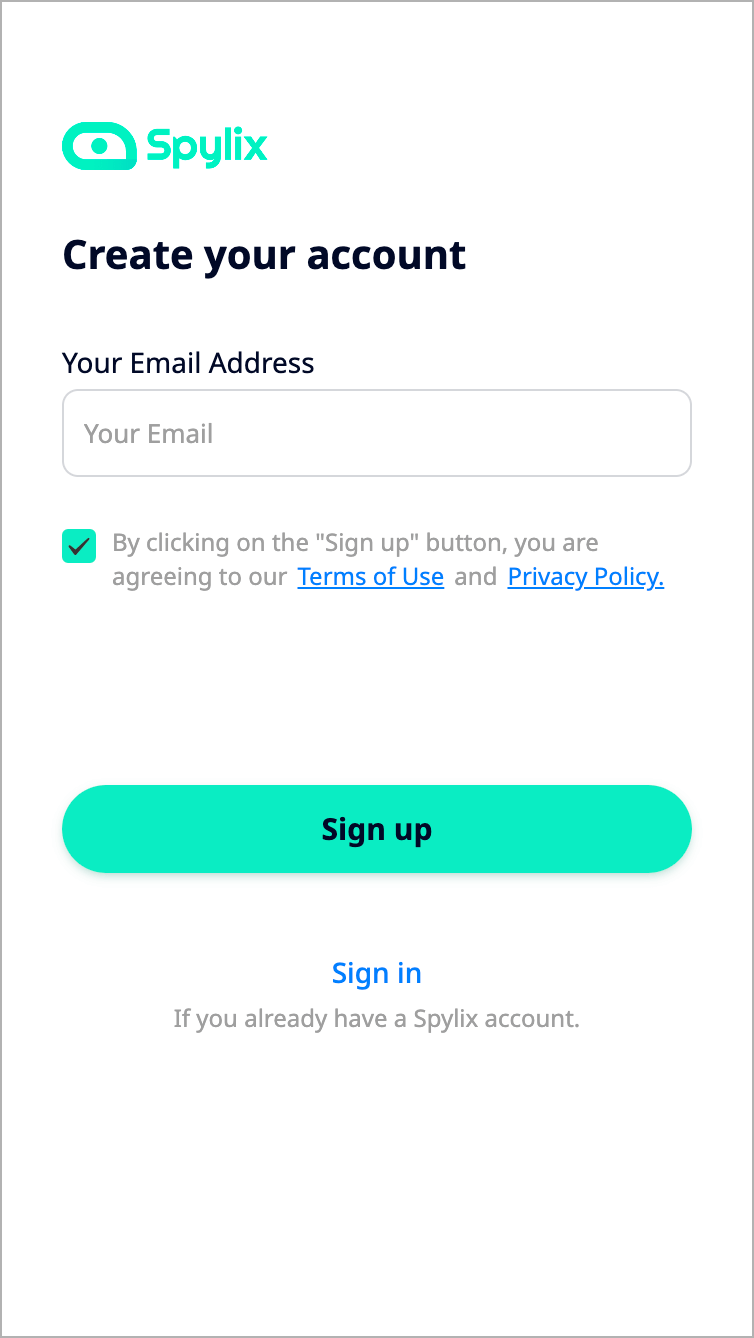 Step 2: Share The iCloud Details
Sync the WhatsApp user's backup data on iCloud by providing their account information. This will verify their iOS device and ensure privacy.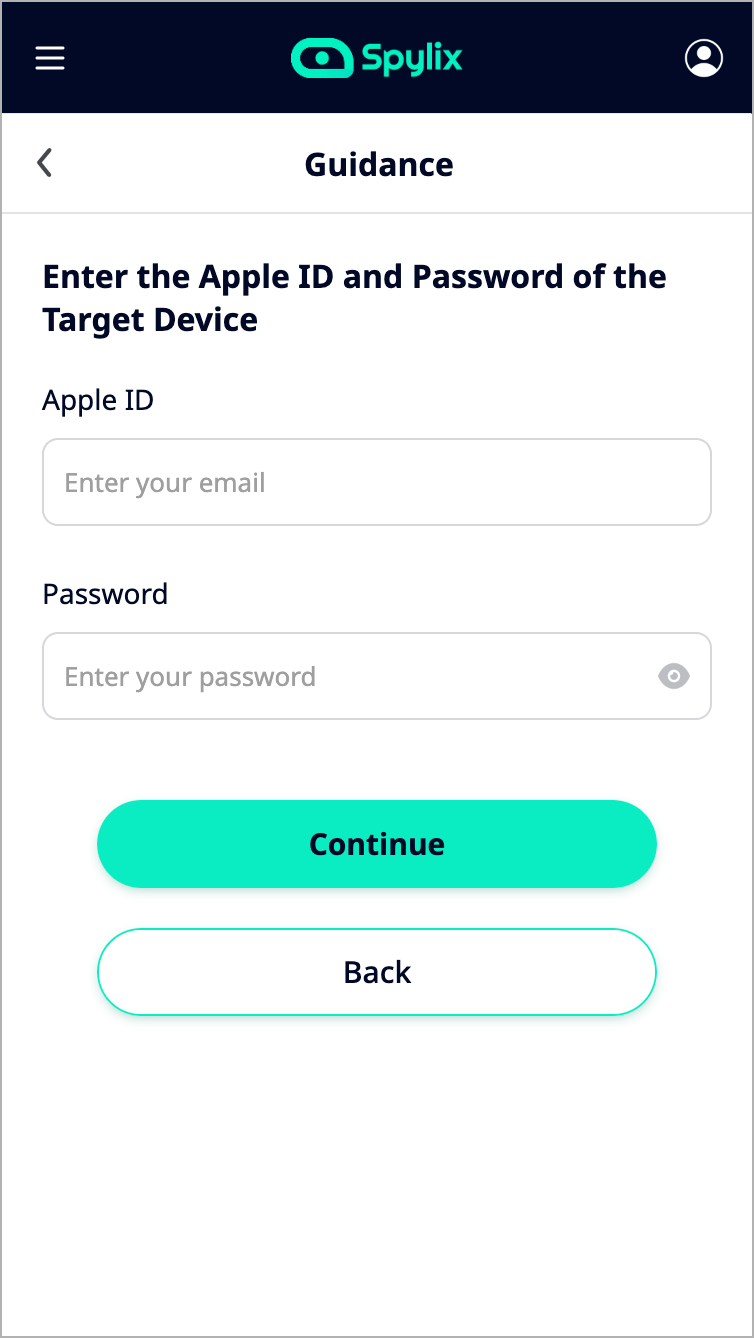 Step 3: Track Encrypted WhatsApp Messages on iPhone
Access the Spylix dashboard, and under the Social Networks section, click on WhatsApp. Now, you can view the encrypted chats in real time.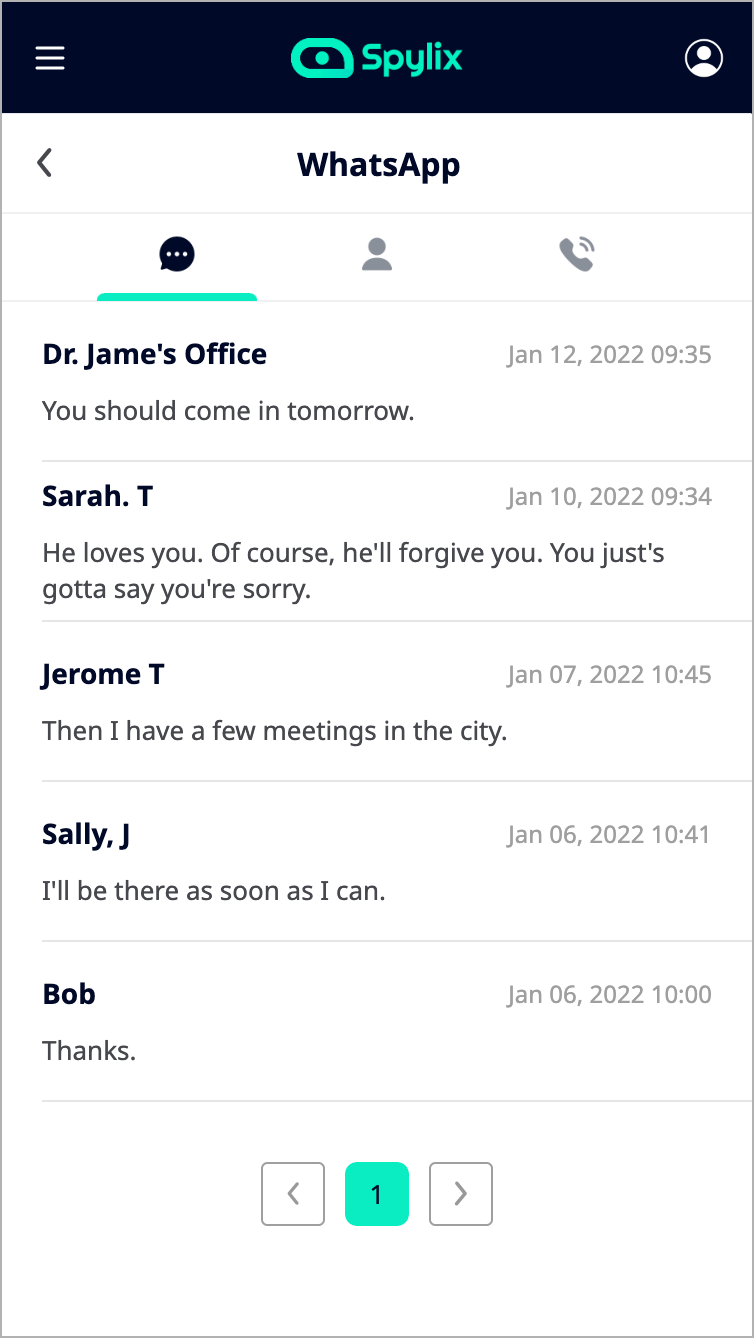 Read WhatsApp Messages on Android
Step 1: Create a Free Spylix account
Open the Spylix website and set up a new account using just your email address.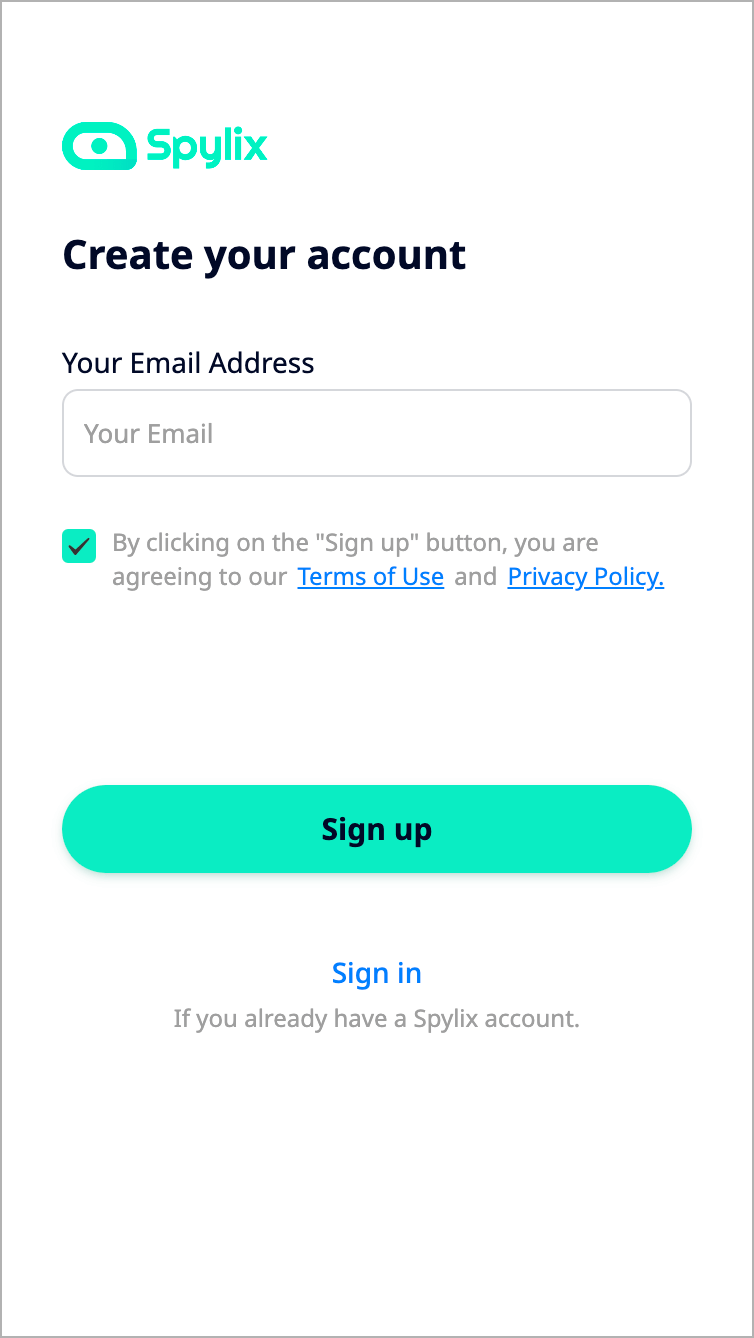 Step 2: Install The Spylix Android Application
Follow the steps mentioned on your newly set Spylix account to learn how to enable the Spylix app on the target device.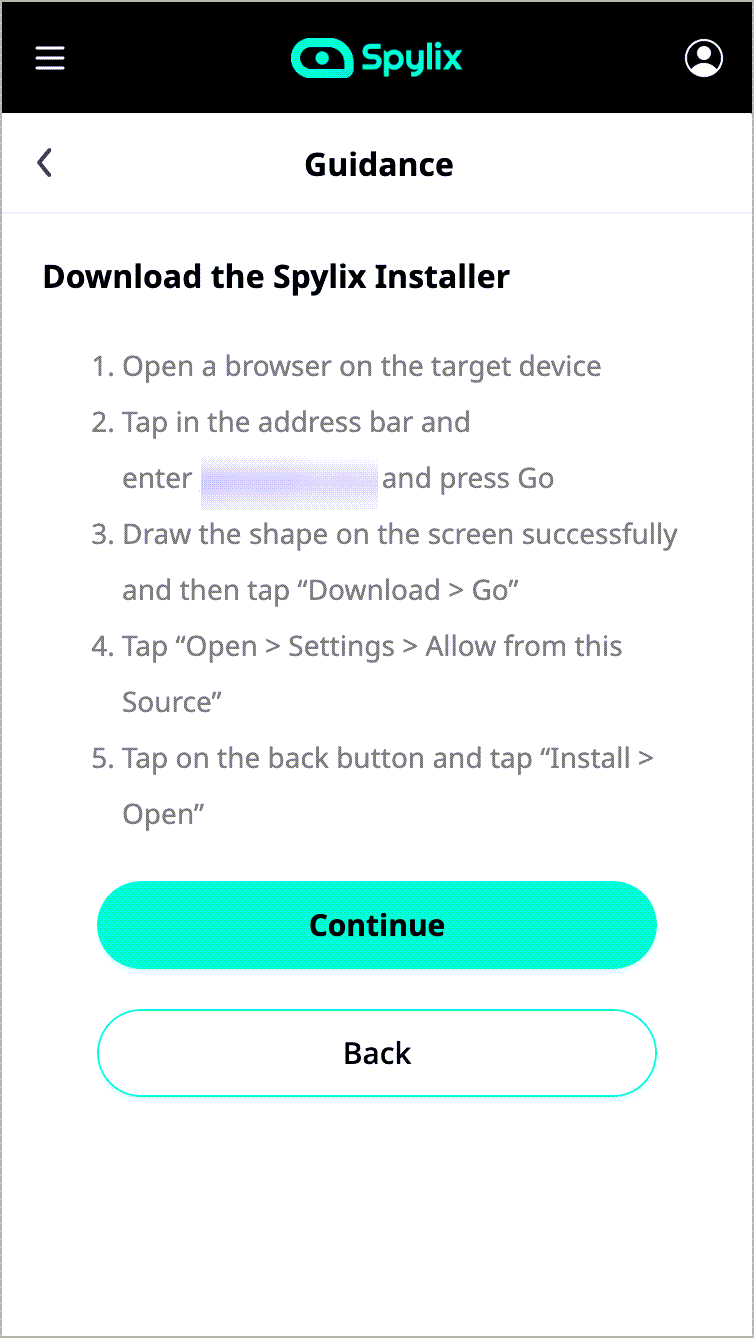 Step 3: Track The Activity of WhatsApp for Android
Run the online dashboard using any browser. Go to the Social Networks section and tap WhatsApp to view the encrypted texts.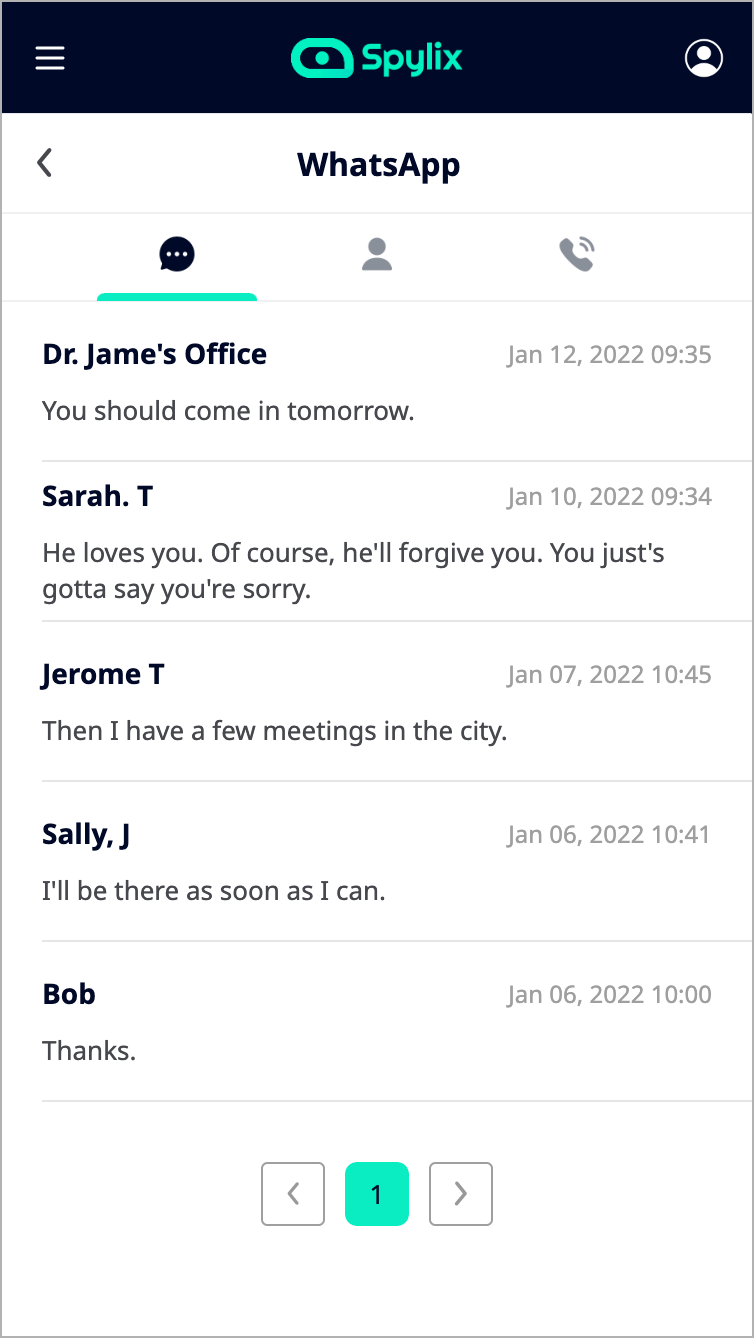 3. What Else Can Spylix Do?
Besides monitoring the WhatsApp messages, you can also track other social media accounts the target individual uses, including their Instagram, Messenger, Snapchat, Skype, and Telegram profiles.
You can check their live location and the history of visited places without them knowing. Additional tools like Browser History Spy, Message Tracker, and Call Logs Spy let you know what your loved ones have been up to.
4. Why Choose Spylix as The Best WhatsApp Tracker?
Spylix is catered for users with limited technical skills, as it is easy to install and manage. The data is accessible on the online control panel, leaving no trace of suspicion. It is cost-effective, works on all devices, and offers all the features from the get-go.
FAQs about Encrypted WhatsApp Messages
Here is more information on the encrypted WhatsApp messages.
1. How to Turn on end-to-end encrypted backup?
It is pretty simple. Just follow the steps here:
Access the WhatsApp Settings menu.
Tap Chats and select the Chat Backup option.
Select End-to-end Encrypted Backup and press Turn On.
Now, follow the instructions to create a password before tapping Create.
That's it!
2. How to read crypt14 file without a key?
The key is generally required to read the crypt14 file. However, you do not need to view it yourself. Just copy it to a decryption tool and let it perform the steps for you.
3. Where is WhatsApp encryption key stored?
The WhatsApp encryption key is available on Android devices only, and you can find it in the Internal Memory section of the phone. Launch the File Explorer, tap WhatsApp, and select the Database folder to locate it.
4. Why does WhatsApp open a blank Chat with someone saying this Chat is encrypted?
It is a normal process. This generally indicates that you have opened the chat window to converse with the specific individual.
5. Should I turn on end-to-end encryption on WhatsApp?
End-to-end encryption is turned on by default on all WhatsApp accounts. There is no need to switch it on manually.
Conclusion
End-to-end encryption ensures you conduct all your professional and private affairs without the worry of it being accessed by unauthorized entities. However, some instances might prompt you to check a loved one's texts.
For this reason, it is vital to learn how to read encrypted WhatsApp messages. Though there are multiple solutions available, Spylix offers privacy, no complexity, and additional features to track all activities.