Are you looking to learn how to find hidden apps on Android? Maybe you are suspicious that your partner or child has an app hidden on their Android phone, so you don't discover it. It could be that their actions suggest something is happening, or you have proof of them being on an app but can't find it on their home screen.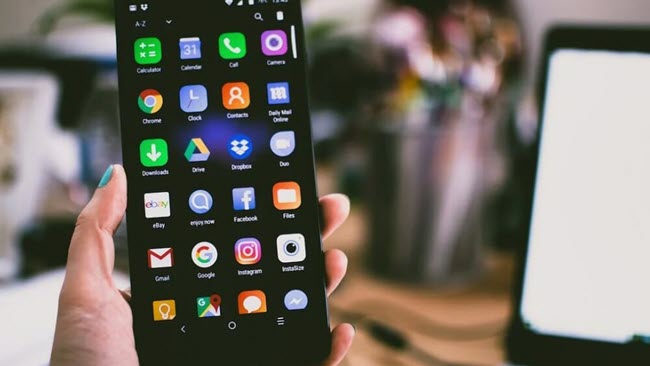 Well, whatever your reasons, we're here to tell you that your concerns are valid. It is possible to hide apps on an Android, but it's also possible to find them.
This article will examine the five best ways to do this and ensure you don't get caught when confirming your suspicions. Ready to find out the truth? Let's get right to it, then.
Part 1: What Is a Hidden App?
A hidden app is any application on a smartphone that has been removed from sight by the user for various reasons. The app still exists on the phone, but any other user might be unable to identify it.
The thing about hidden apps is they're usually either disguised as some other app or accessed through a specific command. However, if you have reason to suspect any unethical or worrisome behavior, there are always ways to check for these apps, and we're here to show you what to do.
Part 2: Why Are Some Android Apps Hidden?
Hidden apps on Android are nothing new. Android itself hides certain apps needed to run the smartphone. Here's a list of reasons why the user or producer hides some apps:
Security and Privacy: Some Android apps may be hidden to protect sensitive user data and prevent unauthorized access. Hiding certain apps ensures that only authorized users can access and use them.
Pre-installed Bloatware: Some hidden apps are pre-installed by manufacturers or carriers as bloatware, which users may not need or use. Hiding them prevents clutter in the app drawer.
System Apps: Certain apps are essential for the Android operating system's functionality but may not be relevant or useful for average users. Hiding these apps prevents accidental deletion or misconfiguration.
Testing and Development: During app development, developers may hide certain features or experimental components not ready for public use.
Parental Control: Hiding apps can be part of parental control measures, allowing parents to manage and restrict app usage for children.
Customization and Themes: Users may hide certain apps to declutter their home screen or customize themes and aesthetics.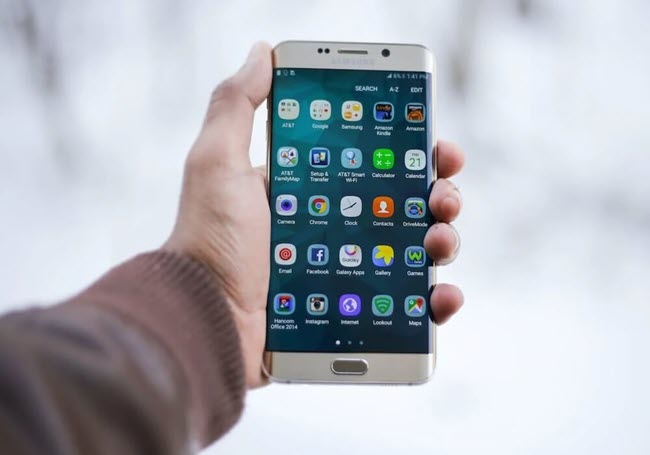 Part 3: What Happens When an App Is Hidden?
When an app is hidden, finding its existence on a smartphone becomes difficult. Even if the phone's owner used the app, it doesn't appear in recent tasks. Similarly, you won't be able to find it on the home screen either.
It also doesn't appear on the app list when scrolling through the phone. You might even find it hard to gather the download or usage history of the app, especially if it was installed via an APK file or some unofficial method.
If you search the app name in tasks or your phone's search bar, it won't show without access or a special command. Hiding apps make it easier to maintain privacy and prevent external interference with your phone's settings.
Part 4: Where Do Apps Go When Hidden?
Many people think that once an app is hidden, it has vanished from the phone and no longer exists on it. While that makes sense, it isn't the case. Hidden apps still exist on the phone and are even in its Apps folder; you just can't see them.
Like how you have atoms all around you but can't see them, the hidden apps are also right there; they're just out of sight. That's why you can take steps to discover them, confirming your suspicions.
Part 5: Best Solution to Find Hidden Apps on Android with Phone Tracker App
One of the best solutions to find hidden apps on an Android is with a phone tracker app. These apps monitor everything on the phone and can provide detailed insight into what apps are being used and who the user is in contact with.
It's effective because it monitors existing apps, locates hidden ones, and offers other spy services that can come in handy when you're suspicious of someone. You can locate hidden files and sync the phone's data to have everything on record.
Spylix - The Best Tracking App
When it comes to spy apps, Spylix is a class apart. Spylix is a unique phone-tracking app that lets you keep complete track of apps, communications, and downloads on another device. Here's how you can use it to find hidden apps on an Android:
Step 1: Create an account on Spylix
The first thing that you need to do is make an online account on the Spylix website. You'll only need your email address for this.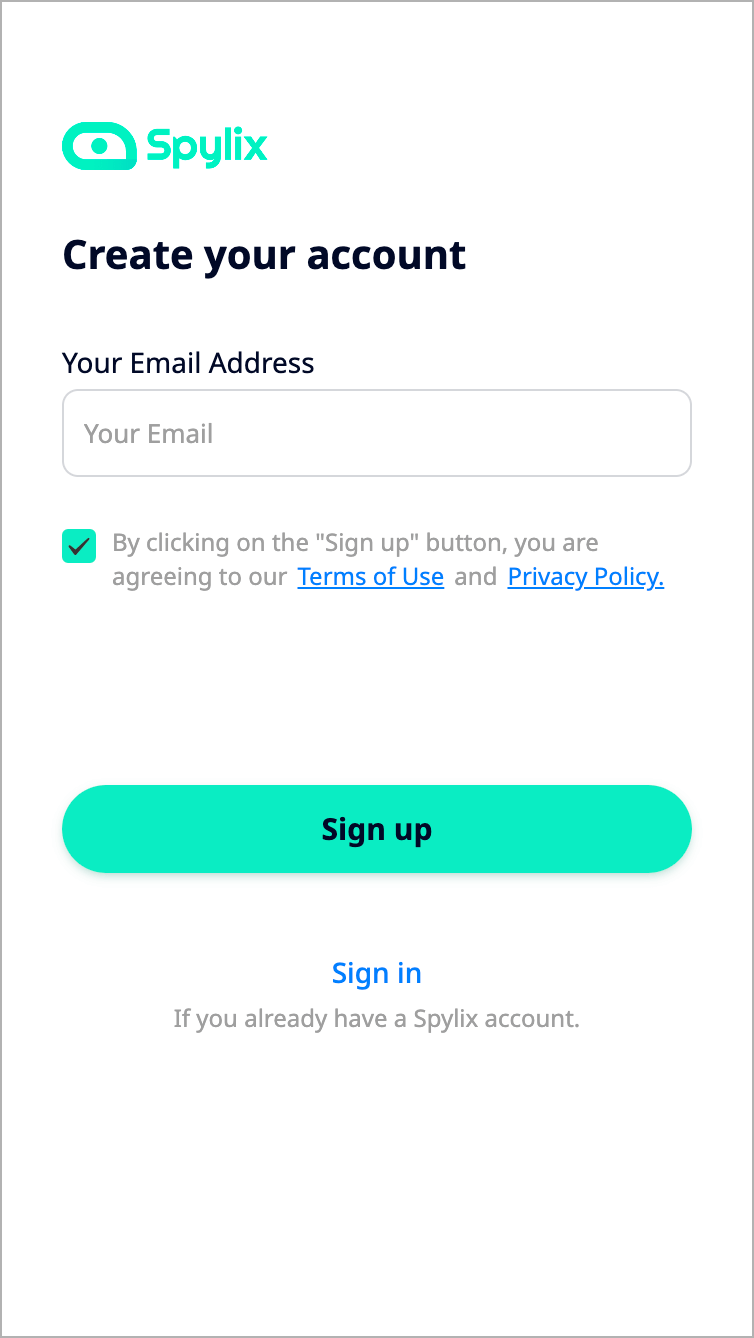 Step 2: Set up Spylix on an Android device
Once you've made an account, download Spylix on the Android device you want to monitor. Follow the on-screen instructions to link the device and click 'Continue.'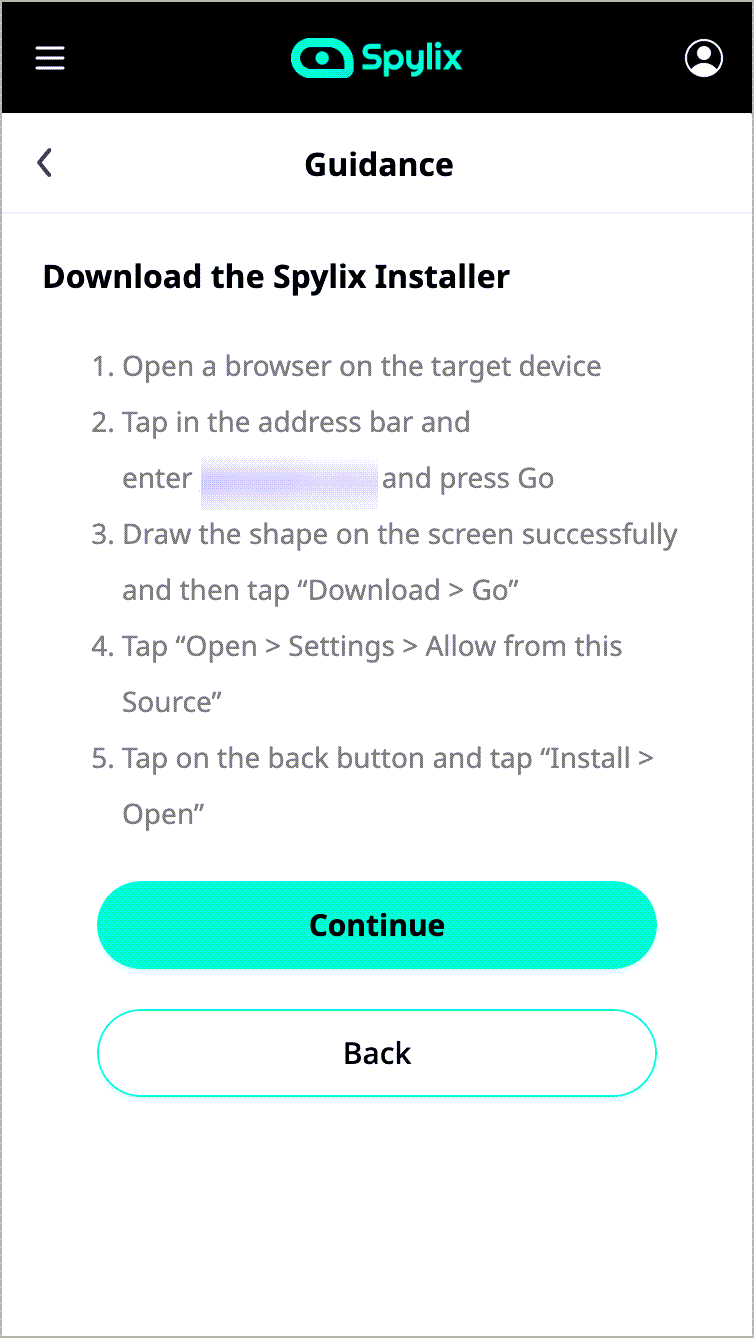 Step 3: Monitor installed apps
You can start monitoring the installed apps on the device. To do so, go to the control panel and click on the 'Installed Apps' section under 'Key Features'. You can find all the apps on the phone, even the hidden ones.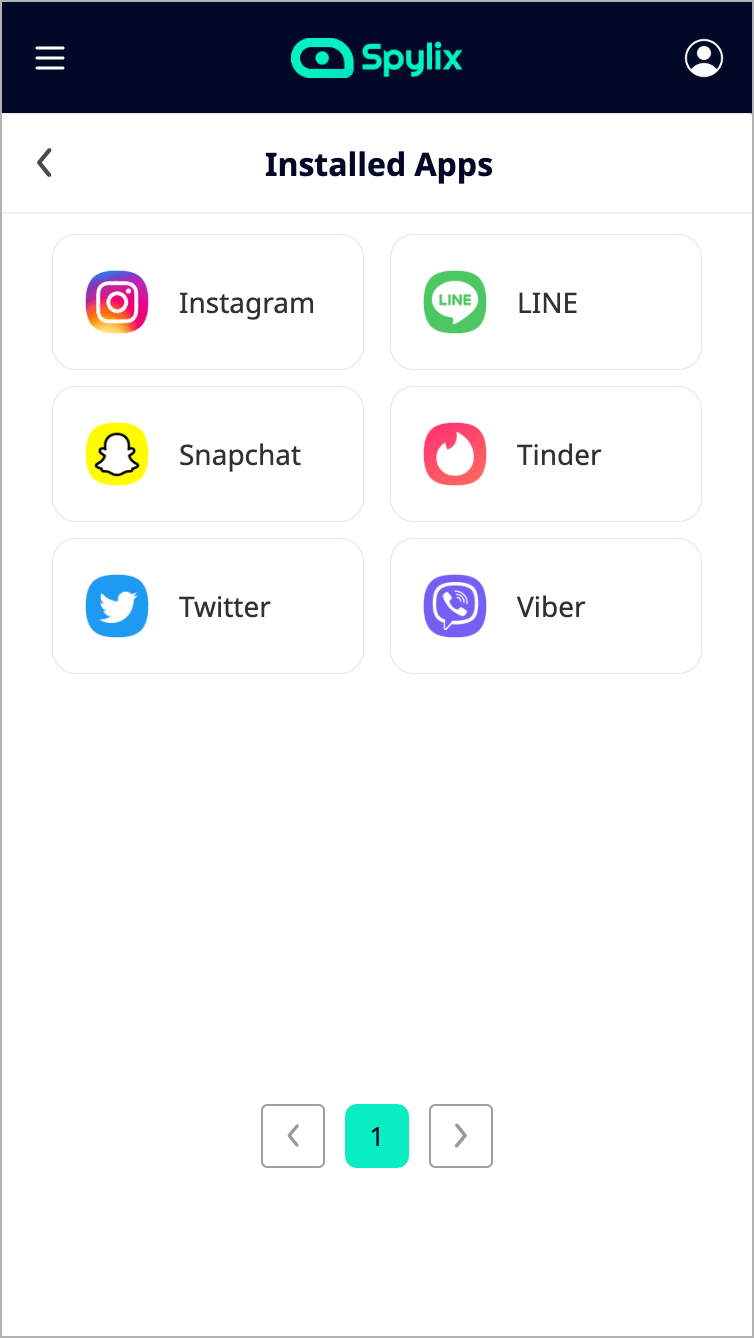 Part 6: 5 Ways to Find Hidden Apps on Android for Free
There are also other ways to find hidden apps on an Android for free. You just need to know what resources to utilize, and you're good to go. Here are our top five picks:
Method 1: Find Android Hidden Apps Through Settings
Your Android phone's settings can be tricky, and sometimes you need to use tools like the Google Settings app to find hidden stuff. So, if you're wondering, "How do I find apps hiding on my phone?" - start by checking the Google Settings app.
Each phone has a list of all its apps. Let's learn the basic way to see this list.
First, find and tap on the Settings icon. Then, look for where it says Apps and tap on it. Find the part about your phone's apps if your phone looks slightly different.

Now, you'll see something that says, See all apps. Tap on that, and you'll see a big list of all your apps. You can scroll through this list to see what's on your phone.

Look for a menu that you can click on. It might say Disabled apps. Click on it, and you'll see the apps that were hidden.
Method 2: Find Android Hidden Apps Through Find Hidden Apps in the App Drawer
Looking at apps on your Android home screen is a good way to begin, but it doesn't display every app on your Android device. If you want to see the complete list of all the apps, even the ones that are kept secret, you can do this:
Open the app drawer by clicking on the icon at the bottom-middle part of the screen. This icon looks like a circle that has six dots inside it. Different Android phones may have different icon looks, though.

When you tap this icon, an entire list will pop up. It will have all the apps installed on your device arranged alphabetically. Although this has a lot of apps, to see the hidden ones, continue to steps 3 and 4.

Inside the app drawer, you'll see three dots or three vertical lines in the screen's upper-right corner. Tap on those three dots then tap Hide apps.

A list will appear, showing the hidden apps from the main list. No apps are hidden if this list is empty or you can't find the Hide apps option.
Method 3: Check for Android Trick Apps
Sometimes an app on your home screen may look like a normal calculator or notepad, but it's just another app in disguise. Not only are they easily available, but they're also hard to spot, even for the trained eye.
One such app is the Smart Hide Calculator, which may look like a simple calculator app but is a file storage one instead. If you were scrolling through your phone and came across it, you would never know what this app is.
To double-check the true identity of any Android app, do this:
Press the icon of the app until you see the small menu.

You'll see an 'i' in a circle next to a pencil icon; tap on that.

Now you'll see a page with all the app info; click on App details.

It will take you to the product page on the Play Store, where you can see all of the official details of the app and find out what it does.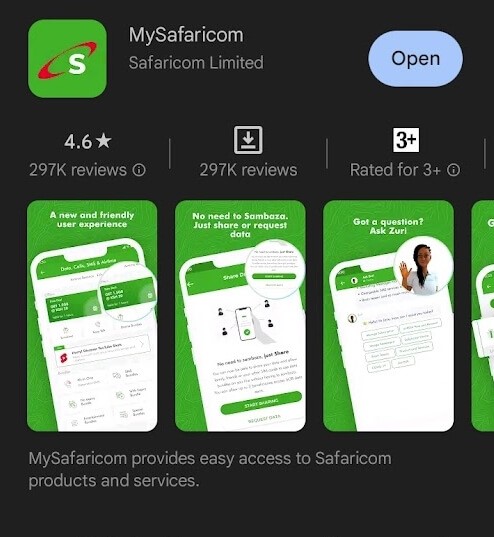 Method 4: Find Hidden Apps Through Your File Manager
You can also sort through the apps on your phone using the file manager. Most Android devices have this tool, often named Files or something similar. Here's how to do it:
Find and tap on the file manager icon to open it. This will show you different categories and tools. Look for Apps and go into it. Here, you'll find a list of all the programs installed on your device, including Android Package Kits (APK). This can help you find apps that are hidden or you might have forgotten about. You can do more than just find them; you can also manage each app from here. You can share them or even uninstall them if you want.
But remember, the file manager might not always show you system apps that are part of your device's essential functions. In simpler terms, use the file manager when you're trying to find hidden apps that the user or the manufacturer downloaded.
Also, some file managers have a feature called the Safe folder. This is a secure place to keep files; you need a PIN or pattern to unlock it. While it's not mainly for apps, it's a good spot to check for hidden data. This feature also gives you a glimpse of Android devices' different parts and possibilities.
Method 5: Find Hidden Apps Inside Trick Applications
One of the top ways to hide things like personal photos or documents on your phone is through trick apps that may appear to be something they are not. Take the Calculator Photo Vault as an example. Not only does this app work exactly like a calculator, but it has added security measures to keep your personal information safe.
Sometimes you can't even find out what these trick apps are doing since their official information doesn't document their incognito usage. Instead, the use of these apps is often spread by word-of-mouth or an internet approach.
You need to do your best to stay up to date with these hidden apps on Android phones so that when you see one, you can easily spot it.
Part 7: Frequently Asked Questions
How Do I Find Hidden Apps on My Samsung?
You can find hidden apps on your Samsung using an online tracking app like Spylix. Not only does it let you see what apps are being used, but it also gives you insight into their usage as well. If not, you can try any manual method, like checking their entire app list.
How Do I Tell If My Boyfriend or Girlfriend Has Hidden Apps on His Phone?
If you fear your partner has hidden apps on their phone, then Spylix is the best option to determine whether or not it's true. This is because you'd hardly find enough time with your significant other's phone to manually check through all the apps.
How Can I Tell if There Is a Hidden App on My Android?
If you feel there's a hidden app on your phone, check the downloaded apps to see which one is the culprit. If not, you can use the 'checking app drawer' method that we used in this article or find them via settings.
How Do I See All Apps on Android?
To see all the apps on your Android, follow these steps:
First, find and tap on the Settings icon. Then, look for where it says Apps and tap on it. After that, locate the part about your phone's apps if your phone looks slightly different.
Now, you'll see something that says, See all apps. Tap on that, and you'll see a big list of all your apps. You can scroll through this list to see what's on your phone and open hidden apps.
How Do I Delete Hidden Apps on My Phone?
Once you have located hidden apps on your phone, go to your apps list and click on them long enough to see three dots next to the icon. Click that and see the app's information and the option to force stop or uninstall it. Simply uninstall the app.
Conclusion
The Android operating system allows many apps to appear hidden from the home screen and app list with or without the owner's knowledge. You can use the ways we mentioned to discover which hidden apps reside inside a phone. In our opinion, a professional tool like Spylix does the job remotely and efficiently without any hassle. Now you know how to find hidden apps on an Android, what are you waiting for?