We have all needed to know 'how to spy on an iPhone' at some point in our lives. There can be several legitimate reasons for doing so.
For instance, if you are a parent who needs to check up on their child and their iPhone activities, you might want to learn how to spy on their iPhone to prevent them from getting into a dangerous situation.
You can spy on an iPhone in four easy ways.
In this article, learn about these four solutions in detail to help you spy on an iPhone without the iPhone owner knowing anything.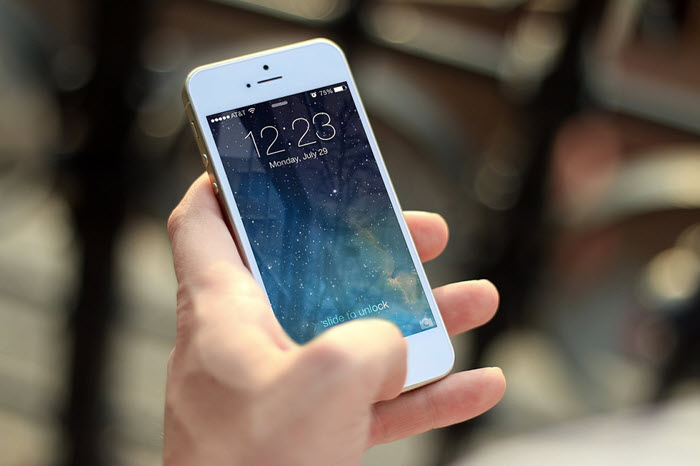 Solution 1: How to Spy on iPhone with an iPhone Spy App?
iPhone spy apps are built to monitor the target device's activities, including the messages and calls being sent or received and the social media interactions on WhatsApp, Facebook, Instagram, etc. They also allow for the live tracking of the iPhone's location.
Spylix is one such phone tracking platform that is new in the spy app market but has astonished everyone with its distinct features. Its user-friendly interface and other features have quickly made it the top choice for many.
1.1: Spylix Key Features
Here are some unique features provided by Spylix to spy on an iPhone remotely.
● Text Spy
Spylix has an SMS tracker that constantly monitors incoming and outgoing messages on an iPhone. With it, you can also closely monitor the message content, including contact information, attachments, and timestamps. The best part about this feature is that you can even read deleted messages.
Moreover, the proximity of the target device does not matter as it can be monitored remotely in invisible mode. All the relevant message content will be displayed on your dashboard without rooting or jailbreaking the device.
● Keylogger
With the discreet keylogger feature, all keystrokes, including full content, apps, and logging time, can be tracked. This feature can be used for all phone applications, such as social networking apps, messages, and emails.
The user will type anything on their phone that will be visible to them. This feature will operate in stealth mode, which means the phone owner will have no knowledge of being monitored.
● GPS Location Tracker
Imagine the frustration you would feel as a parent if you had zero information regarding your child's whereabouts. Spylix understands this and allows you to see the exact address and coordinates of your target phone's location.
Also, once the app has been set up, you can view the phone's location history to know where the device had been during a specified time. With its option of real-time location monitoring, you can always remain updated about your child's current location without having them know anything at all.
● Calls
One of Spylix's most significant features is its call-logging ability. This feature allows you to monitor all incoming and outgoing calls. Every time a call is made or received on the target phone, you can view everything regarding the call, including whether it was declined or missed, the exact time the call lasted, and when it was made.
The app also lets you obtain other important information, including contact details of the person calling or being called, such as their number, name, and email. All of this information will be available to you on your control panel. Here again, you do not need physical access to the target device, nor is there any need for jailbreak or root.
● Contacts
With Spylix, you can view all the contact details saved in the target device. This includes their names, phone numbers, email addresses, and other relevant information on the device.
● Photo & Videos
One of the most useful Spylix features is its multimedia monitoring, which allows viewing videos and photos saved on the target device.
This means you can easily spy on the device's screenshots and the photos sent/received. Any photos saved on the cloud or social media apps will also be viewable. The relevant details, such as when and who took or sent the photo, will also be visible.
● Stealth Mode and No Jailbreak
The best feature that Spylix has to offer is its easy monitoring of the target device in stealth mode without any need for rooting or jailbreak.
Jailbreaking may give you full access to the said device but is very invasive and might end up harming it. With Spylix, you can closely monitor your child's phone activities without getting detected.
1.2: How to Spy on an iPhone Using Spylix?
You do not have to install any app on the target iPhone to monitor it remotely.
Follow the step-by-step guide to learn how to spy on an iPhone without them knowing for free.
Step 1: Create a Free Account
Go to the Spylix website and click on the Sign Up Free button. Next, enter your email address to set up a new account.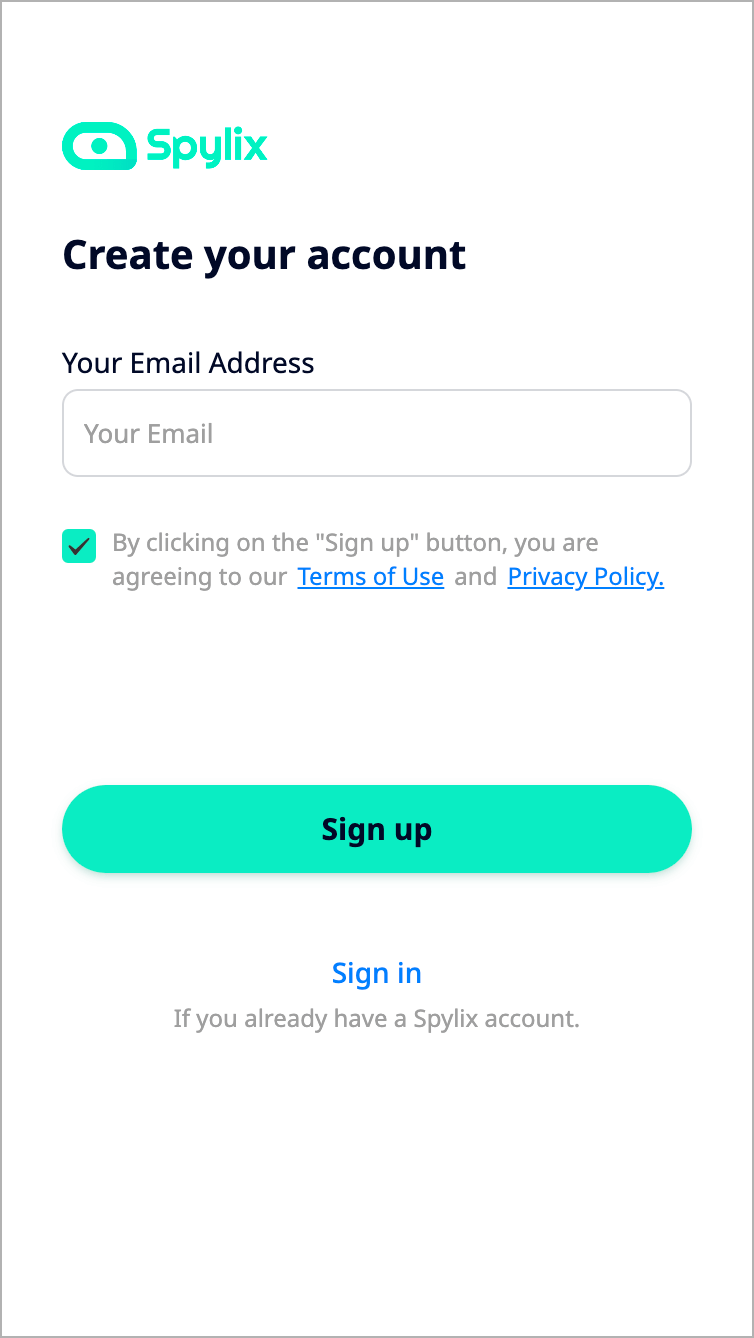 Step 2: Share the Target User's iCloud Details
Next, verify the other user's profile by entering their iCloud account information, such as the Apple ID and password.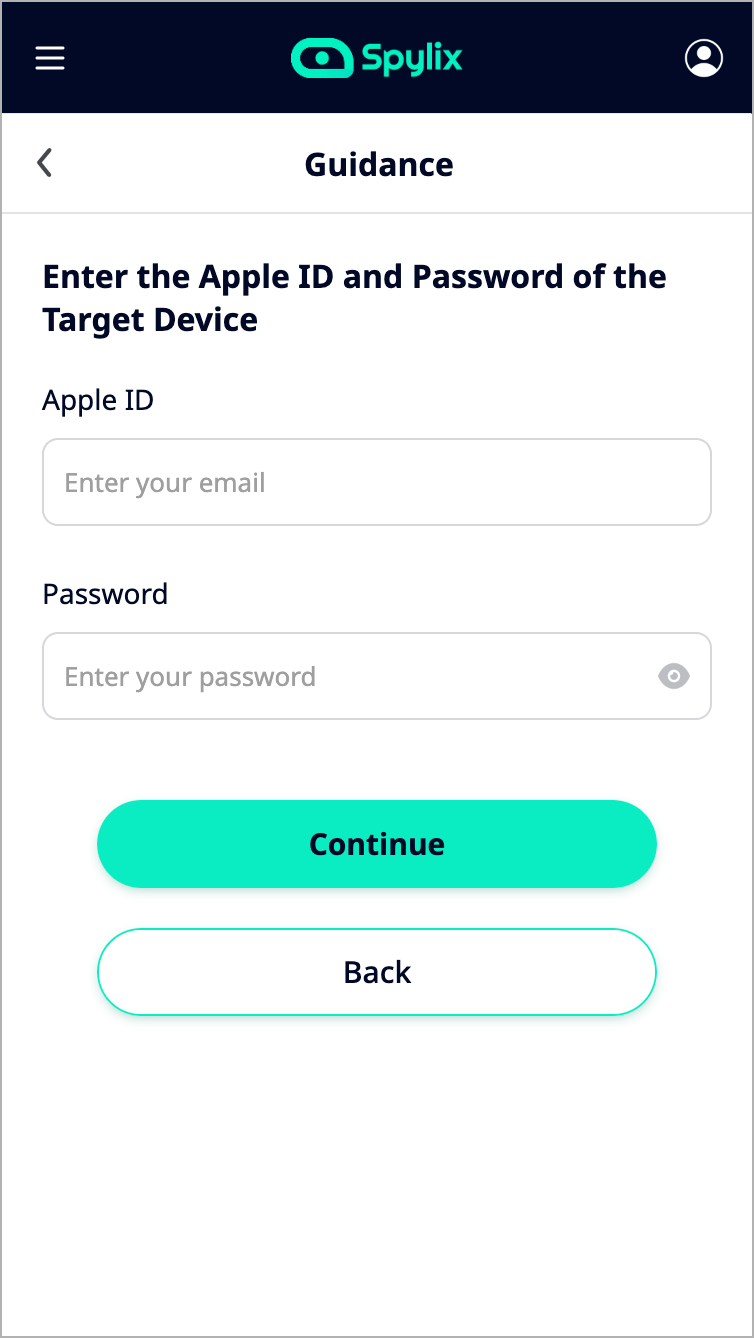 Step 3: Spy on the iPhone
Access the online dashboard. On the left, under the General Features section, select Messages.
Now, you can view the sender/receiver details, the exchanged texts, and the timestamps of all conversations(even the deleted ones). Now you know how to bug an iPhone using Spylix!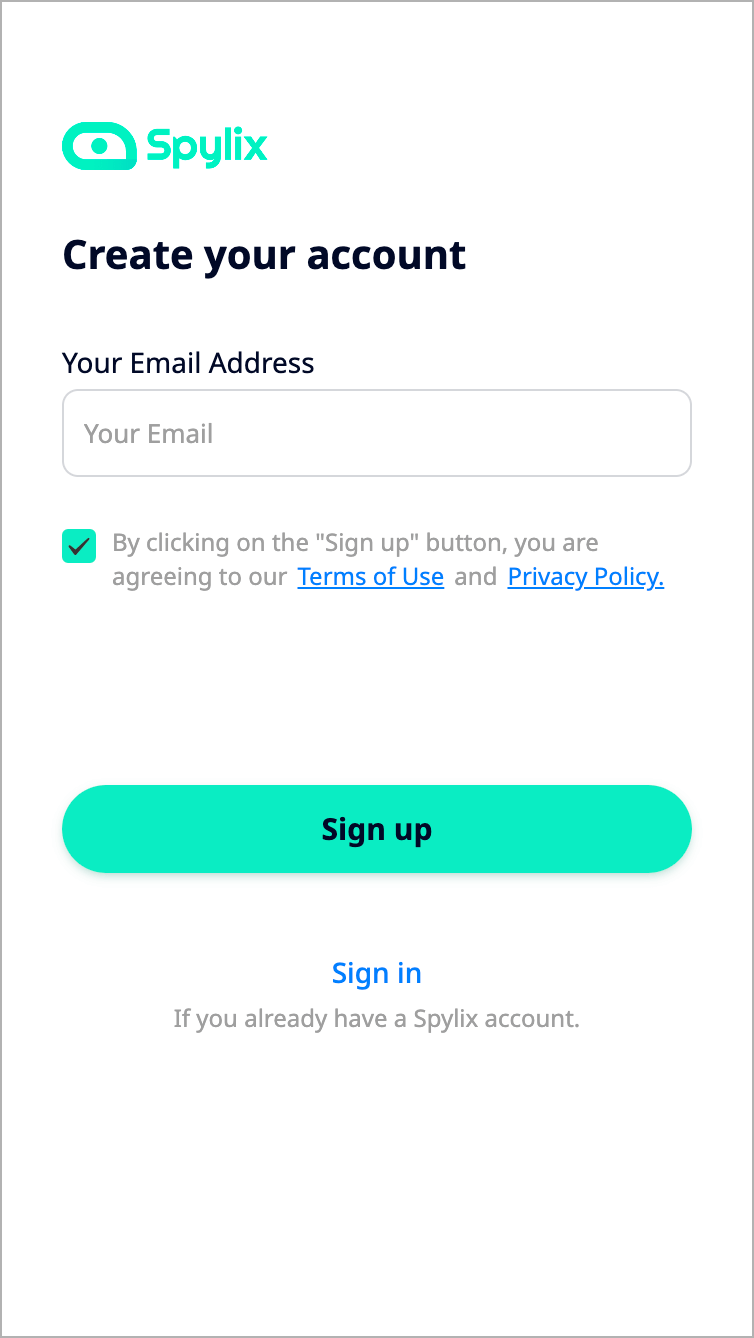 Solution 2: How Can I Spy on an iPhone with iCloud Credentials?
The word spy might give a wrong perspective to the entire idea of monitoring an iPhone. However, there could be several reasons why you might wish to know how to bug an iPhone using its iCloud credentials.
For example, in an emergency, you might wish to locate a close friend or family member to ensure they are safe and sound.
Accessing an iPhone's iCloud is a common way of getting into it. Apple products are secured by different software and hardware security features. A network connection allows app updates and purchase content on the device.
Any data received or sent through an Apple device after logging into the user's account is routed through the company's servers. These servers can be monitored by various methods, such as using a web browser to log into your iCloud account.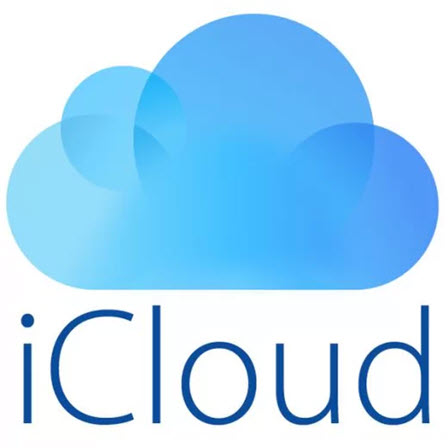 So how exactly can you spy through iCloud? You can acquire the user's iCloud login details and access it after turning off the Find my iPhone service.
It is important to turn it off on the device as it allows the user to lock, locate or erase their Apple device when required.
Those who wish to spy on an iPhone often ask an important question. They inquire whether the original device owner can know if their iCloud credentials were accessed by someone else. The answer to this question is simple.
Once the iCloud account is opened somewhere else, the owner will never know their data is being accessed. Once installed, the spyware will automatically pull all the iCloud data without jailbreaking or touching the phone.
Here is a step-by-step guide to help you through the entire process:
Acquire the Apple user name as password (also known as iCloud) information of the iPhone you want to monitor.
Go to iCloud.com from your web browser and log in using the other person's Apple ID and password.
Select the option to merge and view everything you wish to monitor. This option will enable syncing of messages, emails, contacts, photos, or other data.
Now that you are synced and logged in, the owner needs
Any activity that now happens on their device will be visible on your browser.
Despite its convenience and ease of access, certain legal concerns are associated with using this or any other spying method for surveillance purposes.
Generally, phone surveillance is a crime in many countries, and accessing iCloud is only permissible if the owner is granted access.
There is an exception to this rule when there are minors involved. It is best to acquire legal advice before getting involved in anything illegal or risky.
Solution 3: How to Spy on iPhone Location Remotely With "Find My iPhone"?
There are certain applications that come built-in with Apple smartphones. These apps are Find My Friends and Find My iPhone. These apps can sync with iCloud and share the target device's location.
These applications were originally meant to reduce phone theft and allow for its detection no matter where it is.
Find my iPhone can locate a device, whether offline or asleep. As the owner logs into their Apple ID and activates the function, the data in their phone will become inaccessible to strangers.
How can you achieve this?
Simply launch your device or open this link: https://www.icloud.com/find. Here, you will be asked to sign in using the target user's Apple ID and password.
Select the option All Devices. Choose the target iPhone
The results on the location will be accessible there!
Solution 4: How to Spy on Someone's iPhone Location With a Phone Number Lookup Service?
There are several sites that enable you to spy on an iPhone with just the number using the public database from various platforms.
Once you access the website, such as Instant Checkmate, enter the target user's phone number, and their last known location/address will be provided.
However, with these number tracking services, only limited features are available, which makes the safety of this method questionable. Also, you wouldn't want to put yourself at risk by using a glitchy app or website.

The best way is to use fool-proof apps such as Spylix, which are safe to use and provide smooth options for tracking an iPhone's location by tracking numbers.
Part 5: A Complete Comparison
Still thinking how can I spy on an iPhone? This table will help you choose the best choice!
| Solution Name | Supported Data Types | Price | How easy is it to use? |
| --- | --- | --- | --- |
| Spylix – the iPhone Spy App | Tracks 42 data types, including media files, messages, contacts, calls, GPS, and social apps | $9.99/month | Extremely friendly user interface with stable monitoring and undetectable |
| Via iCloud Credentials | All types of data | Free | Easy but legally risky |
| Via the 'Find my iPhone' option | Limited | Free | Easy but legally risky |
| Via Number Tracking Services such as Spylix | Tracks 42 data types, including media files, messages, contacts, calls, GPS, and social apps | $9.99/m | Extremely friendly user interface with stable monitoring and undetectable |
As the table suggests, Spylix is the clear winner, offering comprehensive features and a safe way to track an iPhone without getting caught(under a budget).
Part 6: FAQs
Is spying on an iPhone legal?
It is not legal to place any surveillance on any phone unless permitted by the phone owner.
Can only the number be used to spy on an iPhone?
Yes, it is possible, yet only the phone's location will be revealed.
What is the best option to spy on an iphone?
Spylix is the best iPhone spy app, offering tracking on 42 data types, offering the best way to spy on an iphone without knowing them for free.
Will the owner or someone else be able to detect the Spylix app?
Spylix ensures that it remains hidden during the entire monitoring activity.
Will they know if I spy on someone's iphone with an iphone spy app?
Not at all.
Can you spy on an iphone without having the phone?
Yes, it is possible to spy on an iPhone without actually having the phone.
How to bug an iPhone?
Spylix provides the best options for those who wish to bug an iPhone.
Conclusion
'How to spy on an iPhone' is a popular query, owing to Apple's strict security for its smartphones. For gaining complete access to your target device and its content, Spylix is a perfect choice, as it ensures that your spying endeavors remain well hidden.