Have a strange feeling that something is wrong with how your loved one has been behaving lately.
They might not tell you upon asking, but by looking through them, you can learn quite a bit about what's going on with them, but it is vital to understand and know what you should be looking for.
Don't know much about it? Following this article, we will share tips on what to look for when snooping through a phone of a person you love.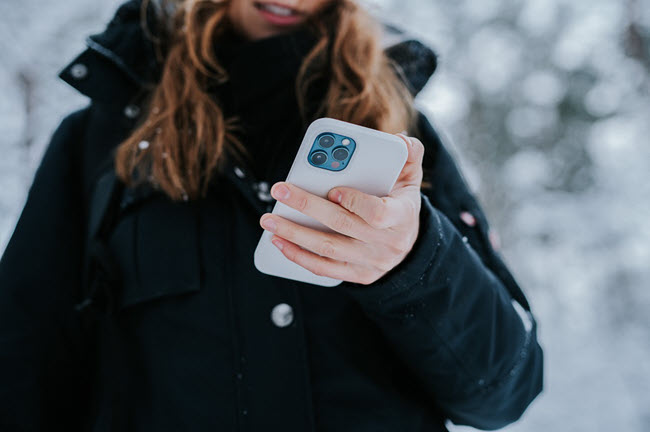 Part 1: Is It OK to Snoop Someone's Phone?
You might be wondering whether looking through a phone is an appropriate act or not? We have answered these questions.
1.1 Is it ever fine to check your partner's mobile phone if you suspect that they're cheating on you?
No, invading the partner's privacy is considered as an immoral activity, in general.
However, some circumstances might get developed leading you to believe that your partner is having an affair, then in that case, either you can ask them directly, or you go through their phone quietly to see if your intuition was right or wrong.
It is undoubtedly a drastic measure, but when it comes to learning whether you are living with an unfaithful partner, it is absolutely necessary.
1.2 Is it fine to go through your child's phone?
Yes! Legally parents have complete authority to monitor their child's phone activities to ensure they are involved in safe and healthy activities.
1.3 Should parents go through a 14-year-old's phone?
Parents should keep track of their 14-year-olds. Children go through a lot of changes in this particular age, and they normally do not share their problems with anyone.
So, if something is wrong with them, and the parent has some idea by monitoring their phone, they can quickly get to the solution of their issues.
Part 2: What to Look for When Snooping through A Phone?
Before looking through the phone, it is crucial to understand what you should be checking, as going in clueless will not only waste time but raise the chances of you getting caught snooping.
If you've noticed your partner taking calls at odd hours, it's natural to wonder who's on the other end.
Once you check who they have been interacting with and for how long, you can easily get to the bottom of the truth. The same is the case with looking into someone's text messages.
The majority of unnoticed cheating occurs via texting, and once you snoop through their messages, you will finally learn if they had been cheating on you or not.
You can also look into the other user's installed apps or browsing history. If you find dating or adult streaming apps/URLs, and there is no reason for them to even use them, they are up to no good.
You can check the other person's gallery for photos and videos, which is crucial for parents to ensure their child isn't storing or sharing inappropriate content due to peer pressure or predators.
In the case of your partner, if they are cheating, you may find intimate photos of their lover.
Part 3: Consequences of Snooping on Someone's Phone
Going through someone's phone has its consequences.
So, it is wise to have a slight clue about them before you check their phone.
Trust Issues

If the other person finds out that you have been snooping through their phone, then prepare yourself for the fact that they might never trust you again.

This can be incredibly harmful if you suspect your partner of cheating, and find nothing at all, perhaps leading to the end of your relationship.

Potential Legal Complications

If you look into your employee's phone without their consent, you might subject yourself to legal consequences.
Part 4: How Do You Tell If Someone Is Hiding Something on Their Phone?
The consequences of snooping through someone's phone only come into play when you do it manually.
The activity is not only time-consuming but also rarely reaps the expected results.
What if we told you there is a much more effective way to go through your partner or child's phone remotely without them knowing about it?
Are you curious?
Well, the answer is Spylix, a third-party spy app capable of tracking every activity performed on the target phone and offering the data on an online control panel (accessible on all devices).
Key Features of Spylix Phone Spying App
Follow the list below and see what top features are offered by Spylix to remotely snoop through the target user's phone.
The SMS Tracker shares data on the sent and received texts, including the deleted ones, along with the information on the sender/receiver
The Phone Logs Tracker lets you view who called your spouse/partner/child and how often they did it. You can also check who the target person rang
The Social Media Spy allows you to monitor texts on every popular application, including WhatsApp, Messenger, Instagram, Snapchat, Telegram, Skype, etc.
The Browser History Monitoring feature shares info on the target user's internet activity, the name and URL of the websites visited, and when they did it
With the Apps and Websites Blocker, you can restrict access to specific URLs and applications on the target phone
How Do You Tell If Someone Is Hiding Something on Their Phone?
Check the installation steps and learn how to see what your partner is doing on their phone!
Spy on Someone's iPhone
Step 1: Create Your Spylix Account
Visit the official website, and enter your email address to make a free account.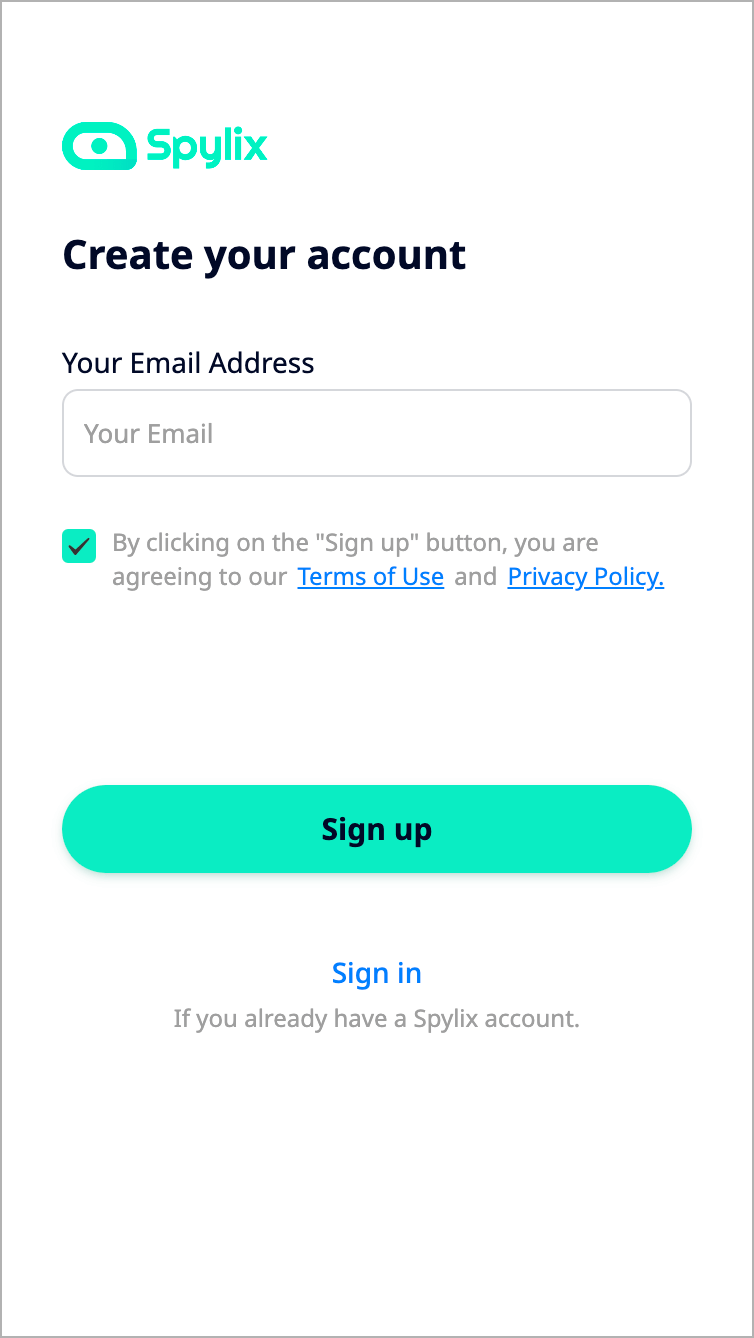 Step 2: Enter The User's iCloud Details
Provide the other user's Apple ID and password to verify their device and access the cloud backup files.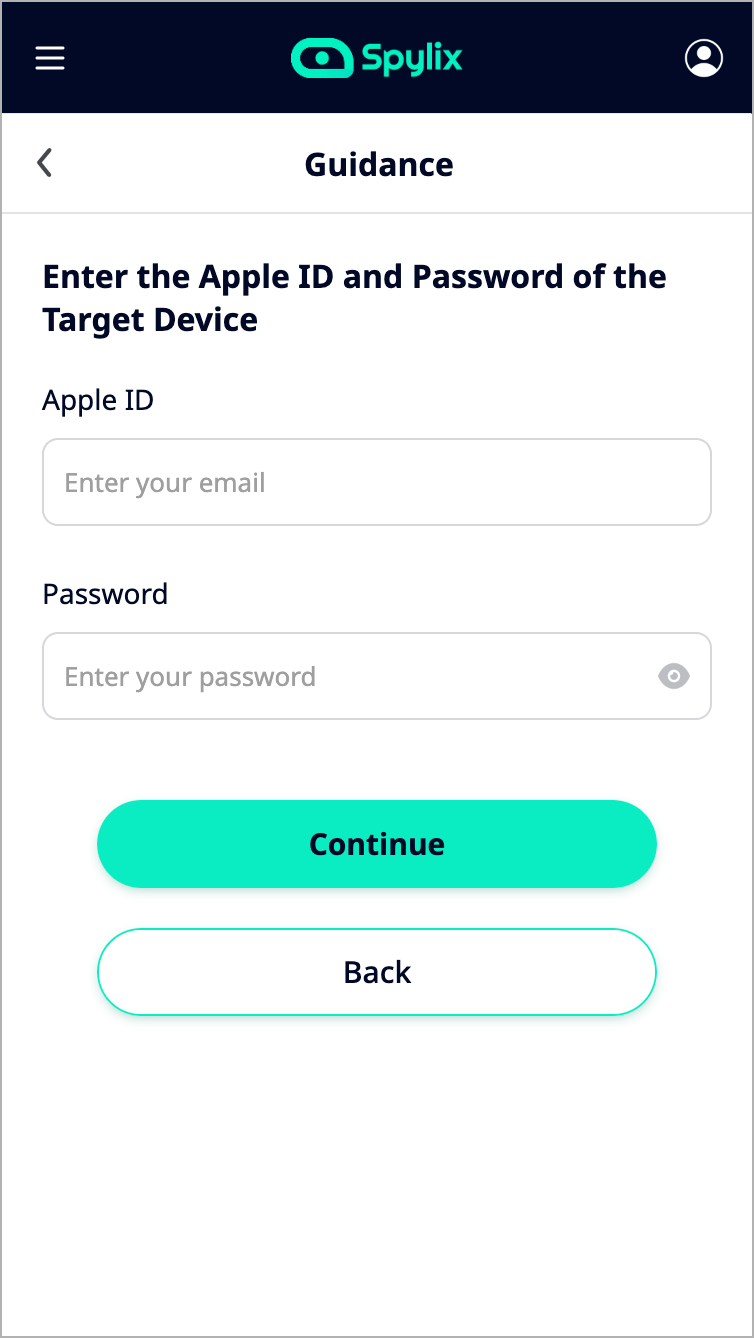 Step 3: Spy on The iPhone
Launch the online dashboard and tap the features on the left to find out what they have been up to.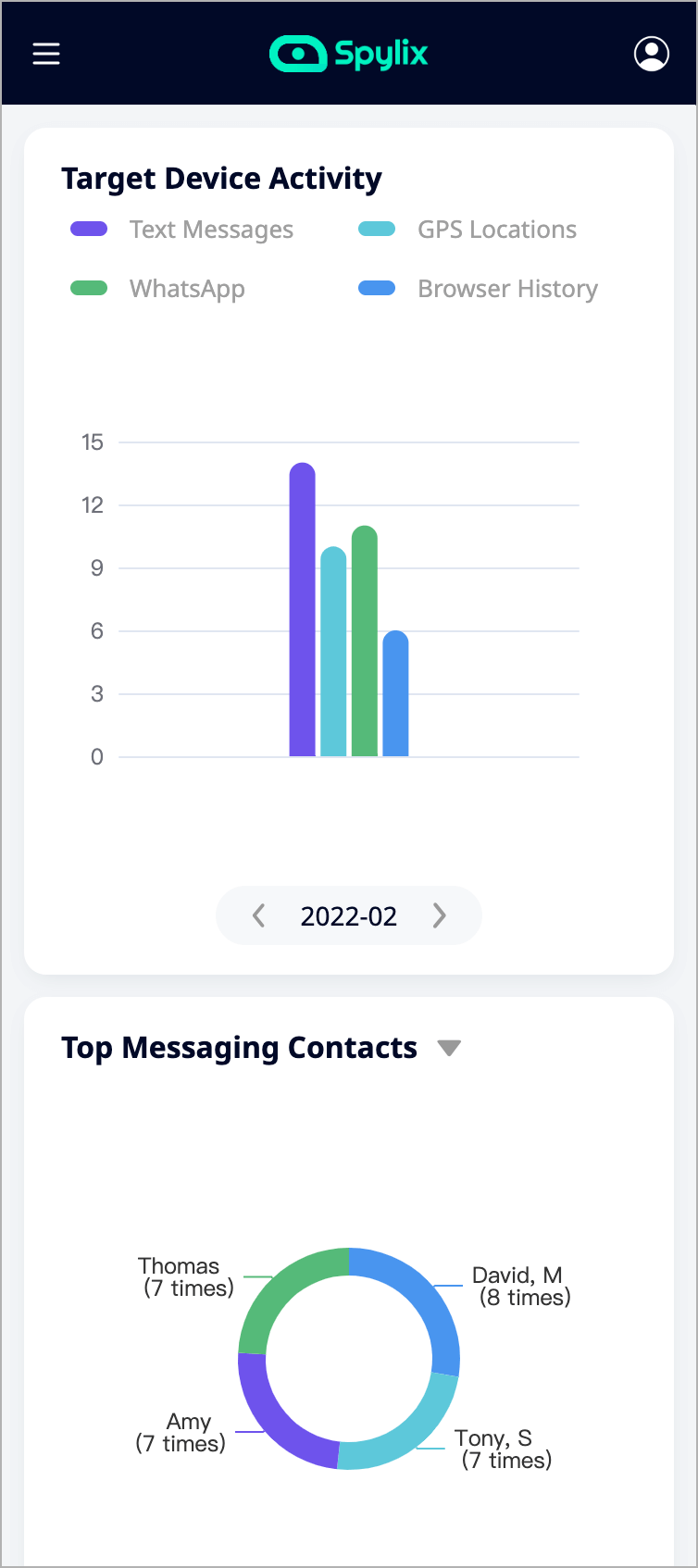 Spy on Someone's Android Device
Step 1: Create a New Account
Visit the Spylix official website, and set up a free account using your email address.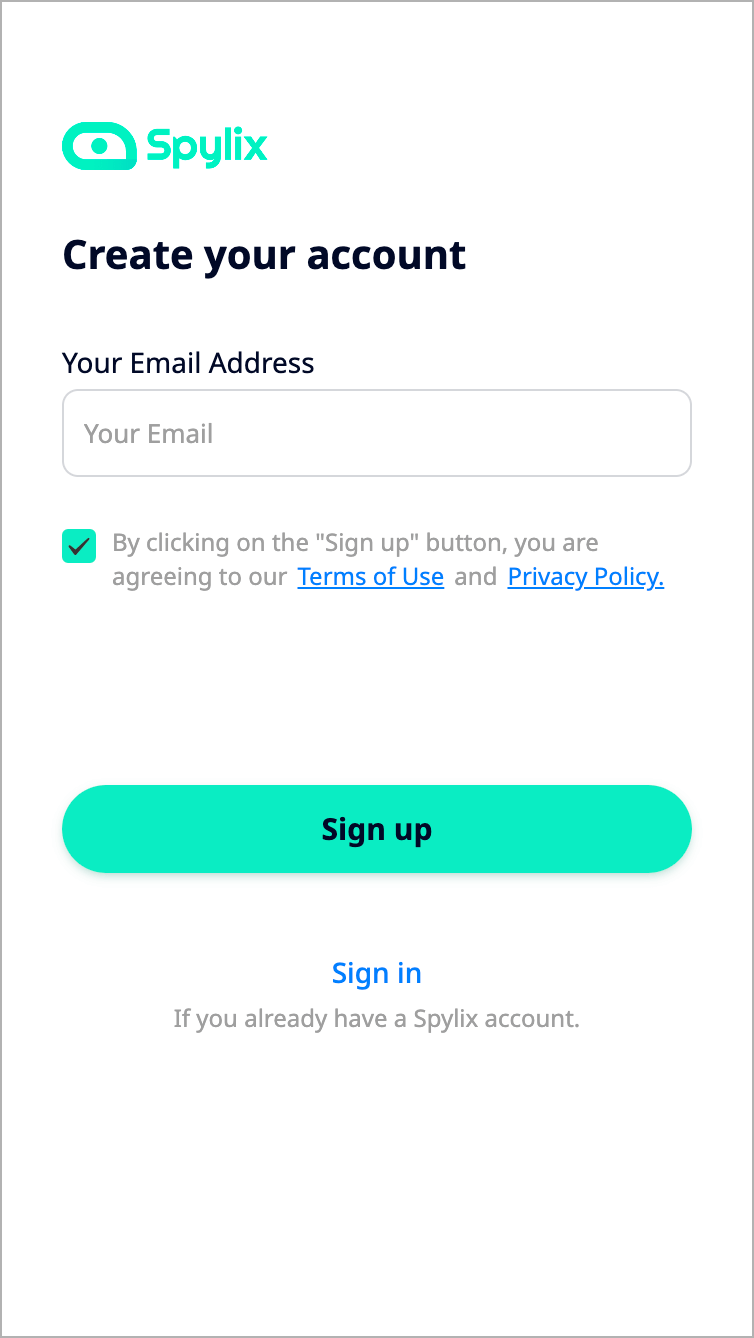 Step 2: Download and Install The App
Apply the onscreen instructions to enable the Spylix application on the target user's Android phone.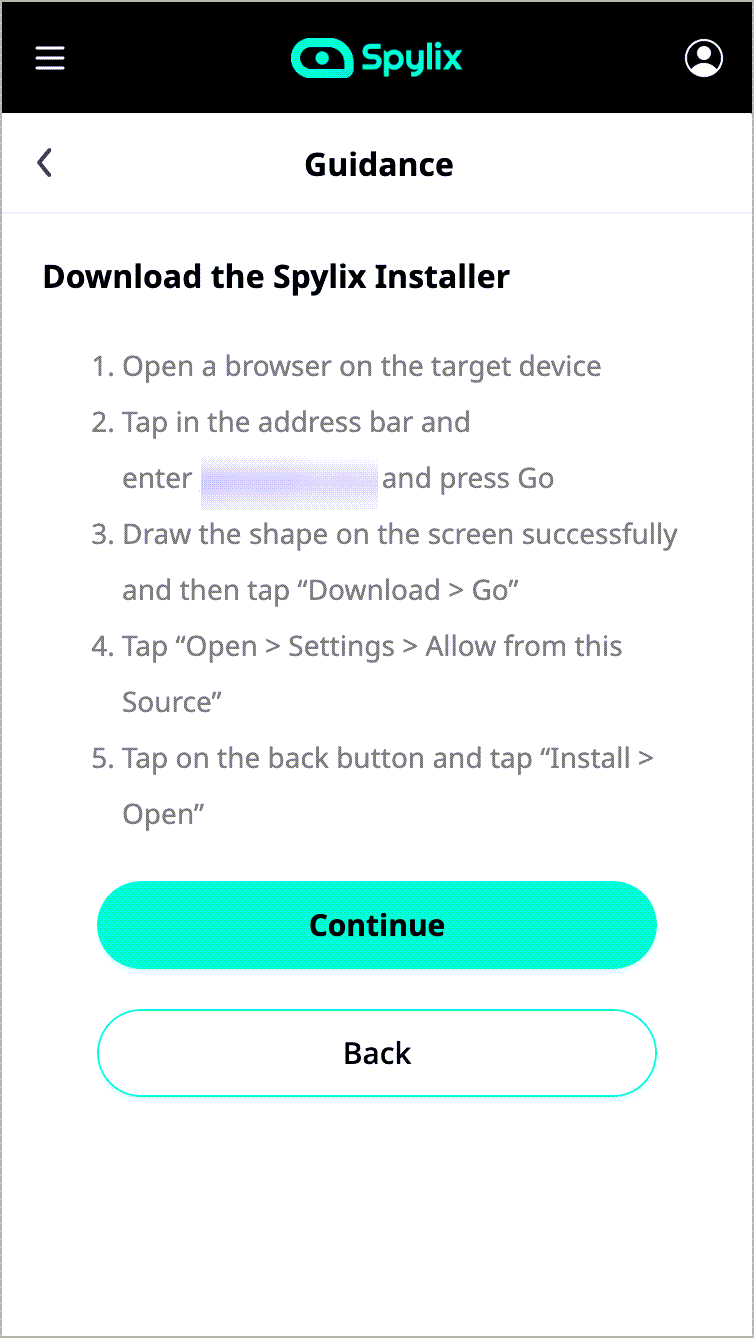 Step 3: Spy on The Android Device
Go to the control panel, and choose any feature you like to view the details in real-time.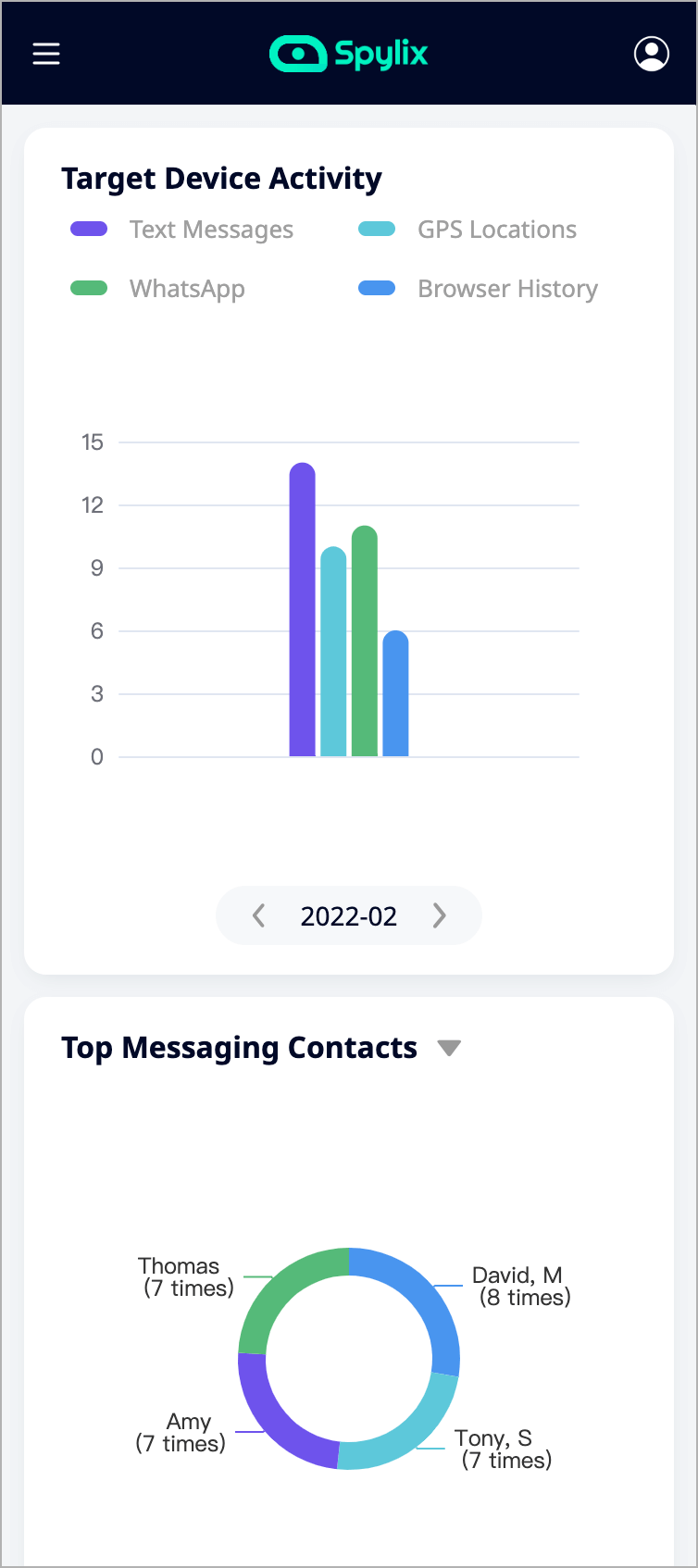 What Else Can Spylix Do?
Besides all the features mentioned above, you can spy on the user's photos and videos! In addition, you can view their emails, calendar appointments, and keystrokes, and also do screen recording.
Why Choose Spylix as The Best Phone Spying App?
Spy apps are often complicated, costly and do not offer the required outcome to learn the truth.
If you are worried about Spylix being ineffective, then don't be!
This application is easy to use, but the installation process is so quick that you only need two minutes to finish. Plus, the pricing plans are convenient to the point that users from every background can easily manage their budget around it.
No root or jailbreak is needed, and even if you come across any technical issue, you can always contact the customer support team to resolve it.
As for security, the data shared on the control panel is only the account holder's eyes. No one else can access the contents.
Part 5: How Do You Confront a Cheater When You Snooped through A Phone?
It is not easy to learn that your spouse or partner is a cheater.
We know that it is a bitter pill to swallow, but it is vital to remain calm while managing the aftermath of the incident.
You should invite the cheater for a talk, discuss the reasons for their infidelity, and explore future options.
In some instances, moving past the trauma might not be easy if you remain in the relationship. For this reason, we recommend engaging in positive activities, like gym, yoga, and jogging.
You can also set up an appointment with a professional couple's counselor, who might help you find the root of your issues.
Part 6: How Do I Stop Snooping and Start Trusting Someone?
Trust that the person you love is honest with you, and there is no reason for you to be suspicious of them. If you have trouble living with the fear that your partner is cheating on you, then having an open/honest conversation can help.
Always understand the fact that the other person has a life of their own, and there is no point in being clingy all the time.
Moreover, overthinking can rot your brain!
So, try not to think too much about snooping into someone's affairs. Instead, engage in healthy activities!
Part 7: How Do You React If You Found out That Someone Snooped through Your Phone?
It is natural to freak out that someone has snooped through your phone. However, do not show the other person how you feel about the whole situation. However, it would help if you asked them.
If their reason was justified, like they were concerned about your safety, etc., then it is easy to move past it.
But, if the intentions were sinister, you can start by giving them a verbal warning and then applying additional security measures to stop anything from happening again.
Conclusion
You can find out a lot more about the other person when you have a clue on what to look for when snooping through a phone.
However, the chances of getting caught are still there, and it is best to opt with the help of technology to look through the content. For this reason, we recommend Spylix.