The popularity of Telegram is steadily growing among lightweight chat apps. It currently has over 500 million uses and it is one of the most common chat apps across the globe.
While this app has its security features in place, it is still possible to hack Telegram accounts remotely. So, how is this possible?
Can your Telegram account get hacked? Can you hack a Telegram account and spy on the messages?
How can you hack such an account on Android and iPhone? In this post, we will provide all answers to these questions and more. Let's get started already.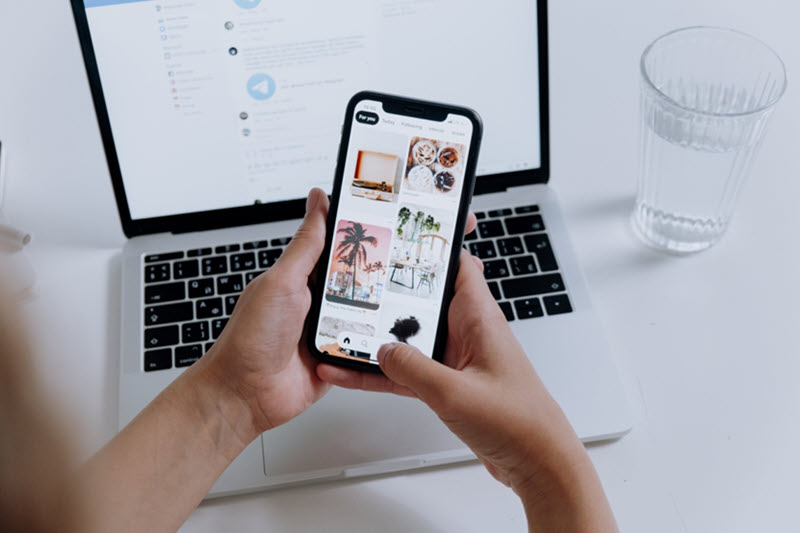 Can Telegram Be Hacked and Can People Spy Telegram?
So, has Telegram hacked the situation possible in the first place? The honest answer is yes. It is possible to hack and spy on a Telegram account.
Although it is mostly illegal, people sometimes have reasons they want to spy on another. Black hat hackers try to access people's Telegram accounts to steal their data and use it for unfavorable activities.
Parents can also hack the Telegram messenger of their children to keep a tab on the activities of their kids on the social app.
Spouses that are suspicious of their partners' infidelity may also want to spy on the Telegram accounts of their partners to see their messages.
Irrespective of the reasons you have to hack someone's account and spy on their messages and shared media, understand that it is possible.
There are various methods that you can use. Some are more complicated while others are simple and do not require any technical expertise.
What Information Can You Get from Hacking Telegram?
Telegram hack: involves harvesting a target's data from their Telegram account. Top information that you can get when you hack someone's account includes:
Chats
Media Files
Contacts
Chats: These are private messages sent to your target device. When you download the Telegram hack app on your target device, you can remotely view their private messages.
You will see the details of the chats, including the contacts they're chatting with, the profile pictures, dates, and timestamps.
Media Files: When your target exchanges video clips, pictures, and voice notes with their contacts, you can see all of them remotely when you hack Telegram Android. You will see the sent and received files, saved videos, and pictures.
Contact: When you hack the Telegram account of your target, you can see the details of their contacts. You will see the name, profile pictures, phone number, and chat details with your target.
How to Hack Telegram on Android and iPhone?
As mentioned, you can hack a Telegram account on an Android or iPhone device without any technical skills.
All you need is to download a hack Telegram software for the job. There are dozens of phone spy apps in the market but we recommend the Spylix phone spy.
Spylix - A Wonderful Telegram Hack Tool
Spylix is 100% effective and reliable. It is compatible with the latest versions of the operating systems on Android and iPhone devices.
It doesn't require that you root or jailbreak your target device to access its data. For the Android version, you can download the Telegram hack apk on the target device.
However, you only need the iCloud credentials of the target iPhone to activate Spylix on it. Telegram is one of the apps you can hack using the Spylix app.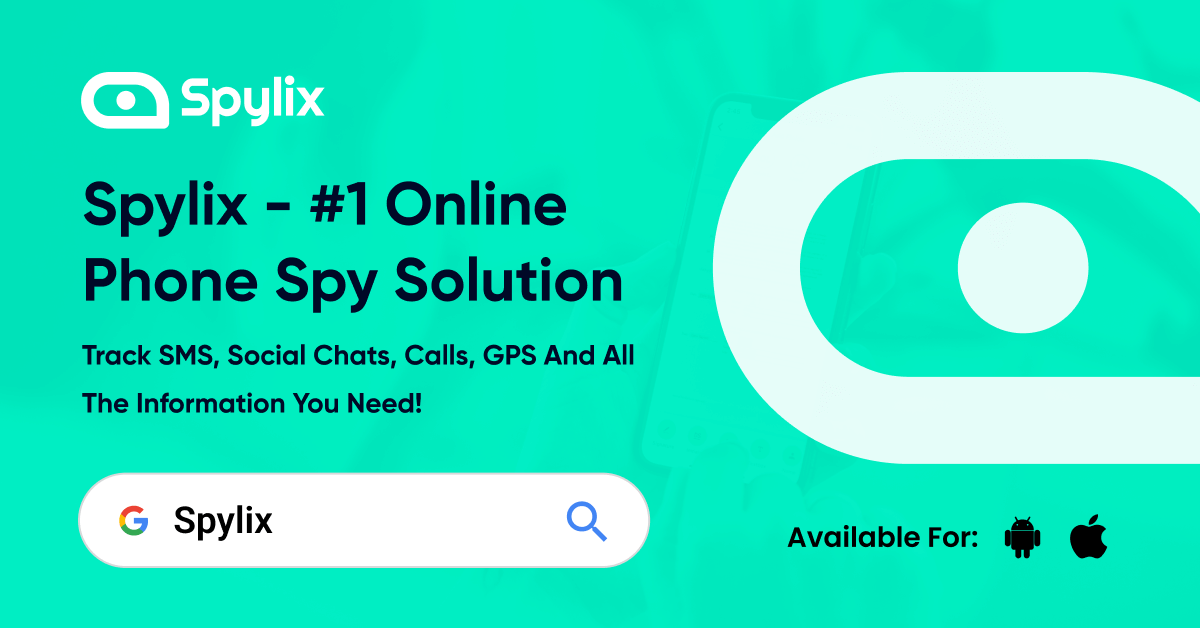 How to Hack Telegram on Android
Step 1: Sign up for an account with an email ID and a password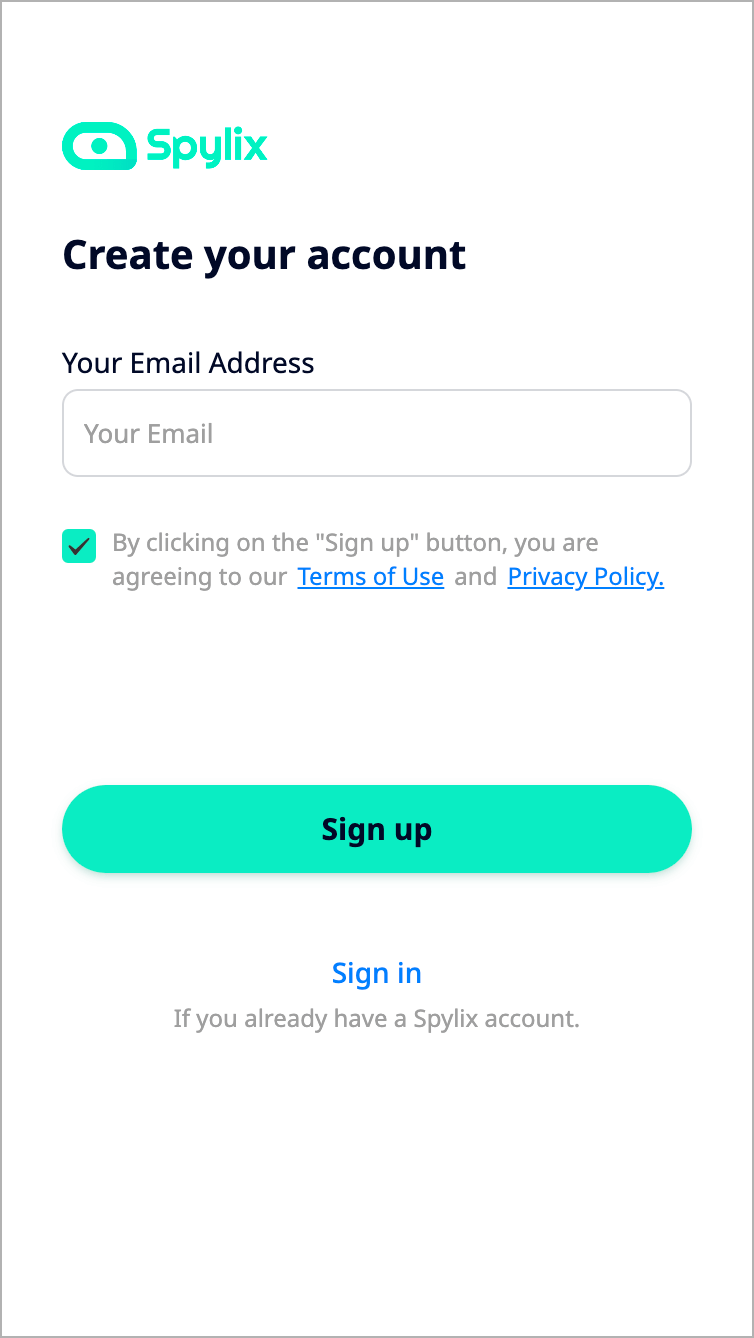 Step 2: Download and install Spylix on your target Android device.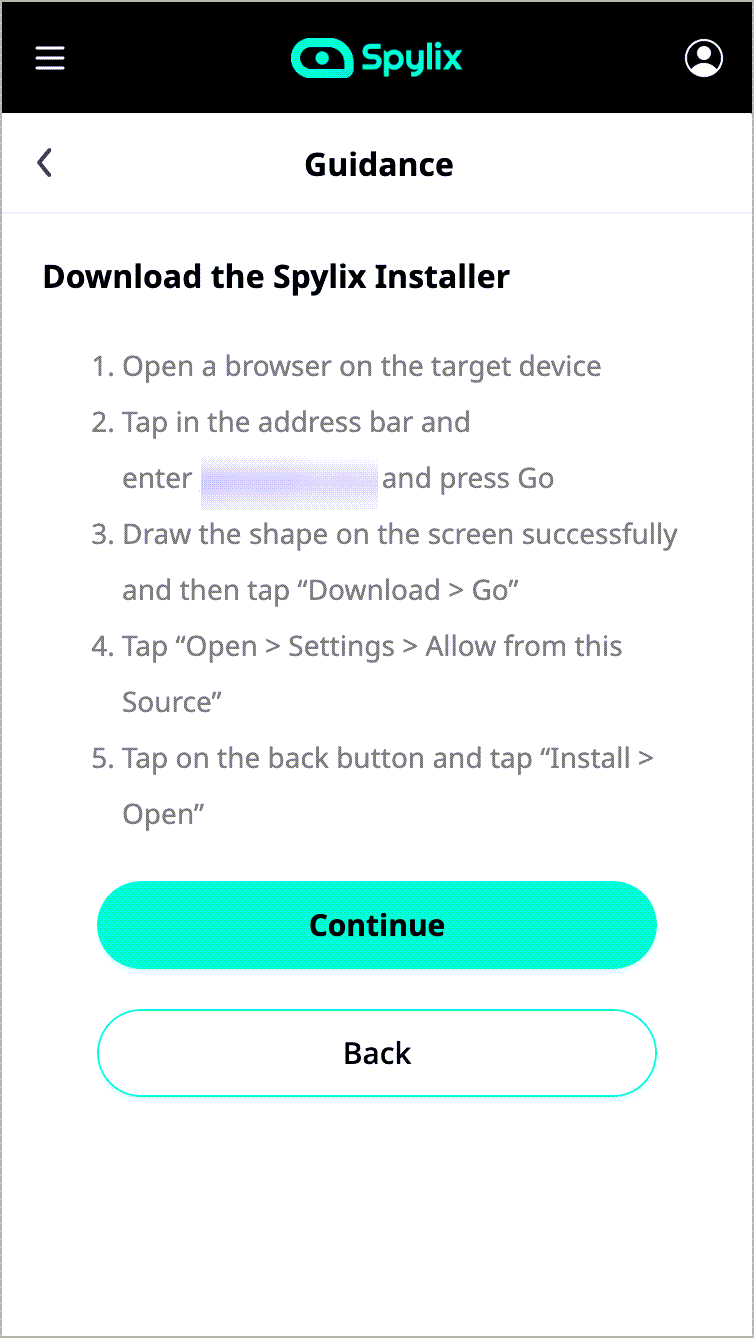 Step 3: Log in to your Spylix dashboard to access Telegram features to hack.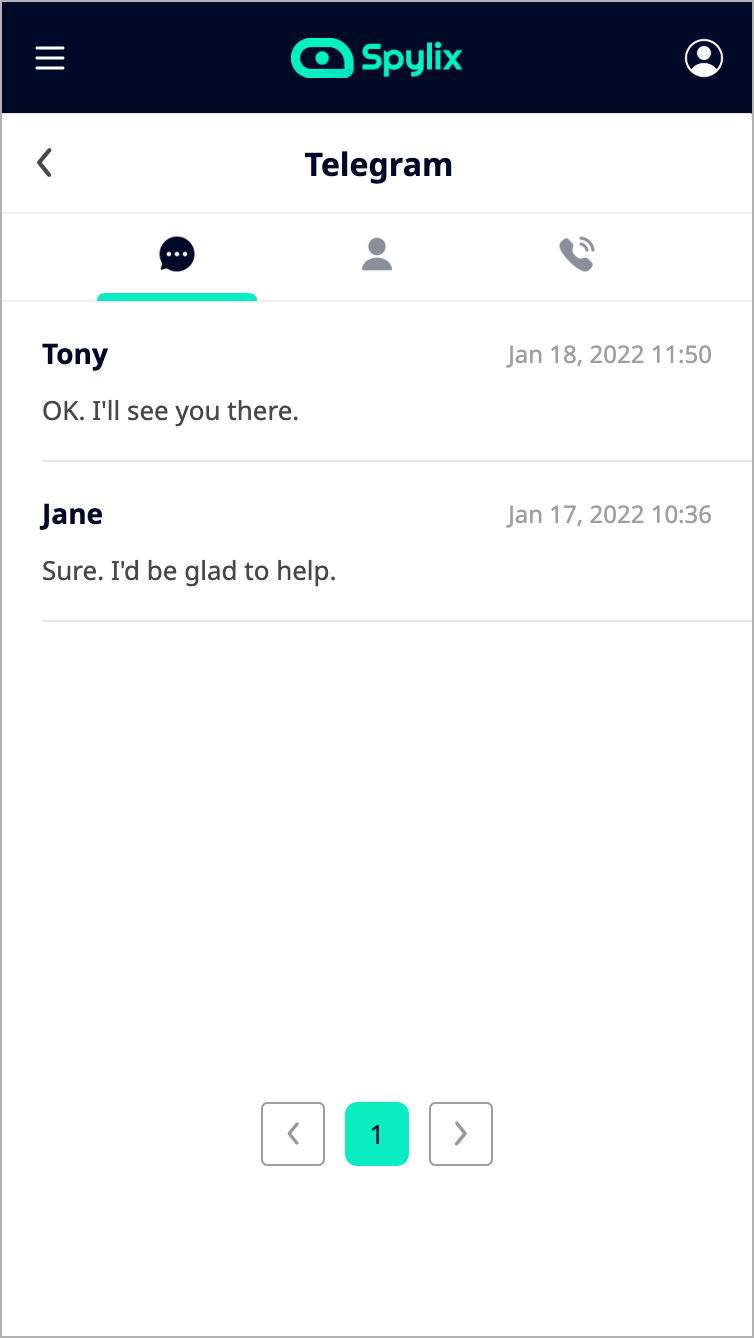 How to Hack Telegram on iPhone?
Step 1: Create a Spylix account with an email ID and a password.
Step 2: Input the iCloud login credentials of your target device.
Step 3: Log in to your Spylix dashboard and enjoy the dividends of your Telegram hacks.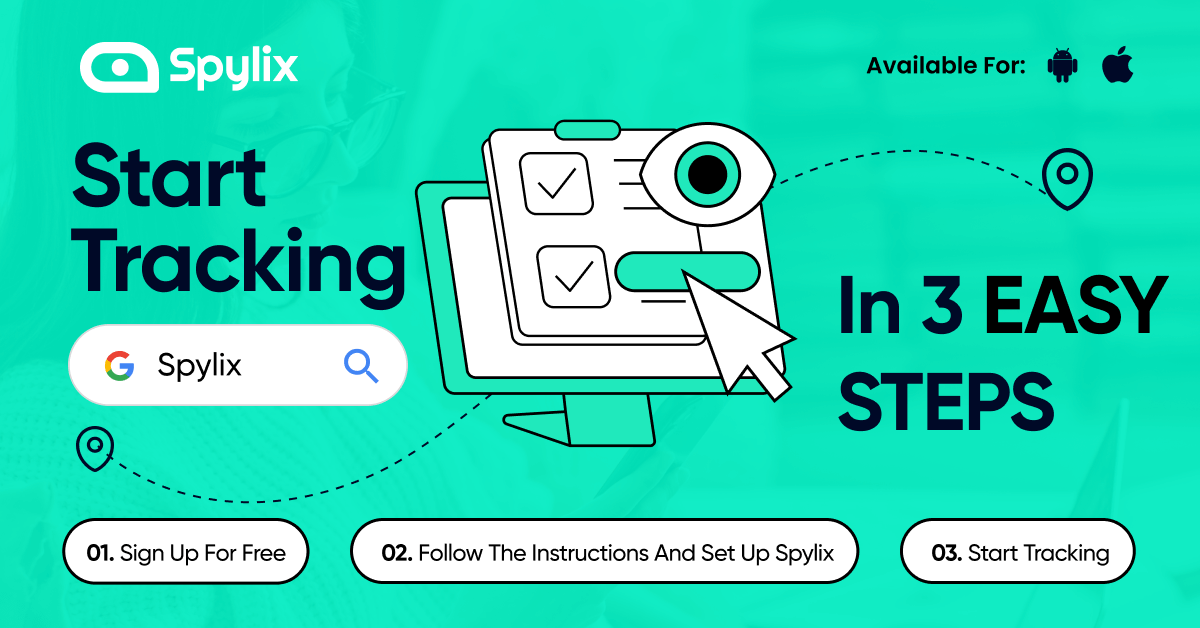 What Makes Spylix Best to Hack Telegram?
Access to 40+ Data Types: Spylix offers numerous features that make it the best choice for your hacking adventures. Here are the top factors that make Spylix the best choice for hacking a Telegram account:
Simple Installation: You need less than ten minutes to install and activate Spylix on a target device
Highly Affordable: You can hack and track a target device for only $1 a day.
Tracks a Target Device in Stealth Mode: The app works in stealth mode to track your target device. That means you don't have to worry that the owner will know you're tracking their device.
Real-time Access to Data: Spylix delivers data from your target device directly to your dashboard and you can access it remotely, without getting caught.
Exceptional 24/7 Customer Support: You get round-the-clock support from Spylix in multiple languages. Whenever you have a reason to contact support, the team will be available to attend to your request.
Alternatives to Hack Telegram Account for Free
In this part, we will look at how to hack a Telegram accounts using free alternatives. Let us look at two popular options that you can try out.
Use Telegram Web
Telegram web lets you hack a Telegram account for free. All you have to do is use the login details of the target.
You don't need to download any app and the best part is that it's free. However, you must know the login details of the target owner to be able to use it.
You also need to have the target phone in hand to complete the hacker Telegram process. If you have your target's login details, follow the steps below for Telegram feature your address hackers' process:
Step 1: Open your web browser and navigate to the https://web.telegram.org page.
Step 2: Select your target's country from the drop-down menu and enter the phone number used by your target on their Telegram account. Click ''Next''.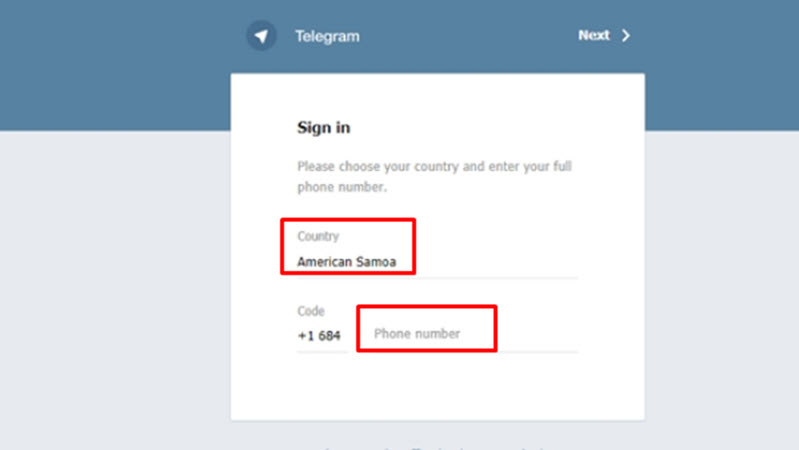 Step 3: Click ''Ok'' to confirm the mobile phone number.
Step 4: Telegram will send a login code to the target's phone. Enter the code on the designated field on your computer screen.
Step 5: The Telegram account of your target device will open up on your screen and you can view chats and media files.
Use iPhone Backup Files
If your target uses an iPhone, you can download hack Telegram with this method. For this to be successful, your target must regularly backup their iPhone with iTunes.
The steps involved restoring the backup on the iTunes account of your target. This will help you to view their Telegram account. Here are steps to hack iPhone backup files:
Step 1: Open iTunes on the computer of the target user. You can also do this on your computer if you can copy the backup files to your computer.
Step 2: Connect your device with a lightning cable to Mac or PC.
Step 3: When the computer detects the device, click ''Summary''
Step 4: Click ''Restore'' and select a backup file from the available backups. Open the backup file to access the Telegram chats and media files from your target device.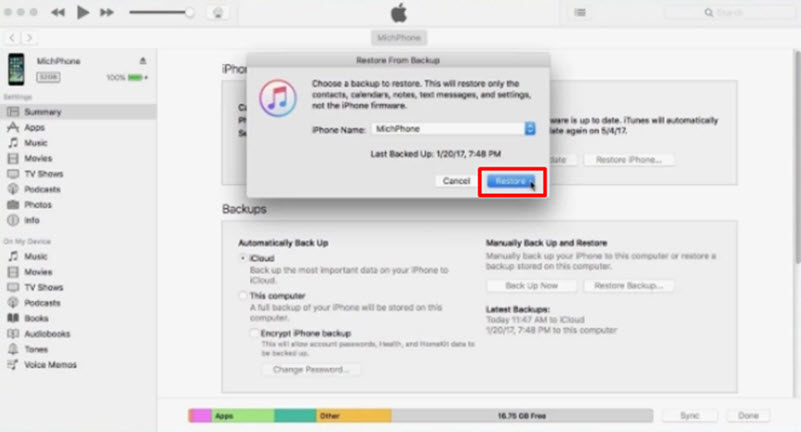 How to Prevent Your Telegram from Hacking?
So far, we have looked at how to hack Telegram. If you're worried that your account can be hacked, you can follow the simple steps below to secure your Telegram account:
Set up 2FA

Two-factor Authentication is a fool-proof method you can use to protect your account against Telegram hack free download.

This makes it difficult for anyone to swap your SIM and access your Telegram account, among others.

To set up the two-factor authentication on your account, navigate to the Privacy and Security Tab. Next, select two-step verification and input a strong combination.

Restrict the Type of Information You Share with Others on Telegram

To do this, you need to appropriately configure your profile privacy. For optimal privacy, go to Privacy Settings and configure your account as follow:
Who can see my phone number: Nobody
Auto Download Media: Off
Who can find me by my phone number: My Contacts
Who can see my timestamp: Nobody
Who can see my profile picture: My Contacts
Who can call me: Nobody
Who can add a link to my account when forwarding my messages: My Contacts
Who can add me to groups & channels: My Contacts
Check Active Sessions
Telegram allows users to use multiple devices for the same account simultaneously. If you forget to log out of a device and you leave the device lying around, someone can hack Telegram on your device. To avoid this, go to Settings and then Privacy. Navigate to Security and then Active Sessions. Check all active sessions that you have and click ''Terminate'' to end devices where you want to close.
FAQs on Telegram Hacked
1. Can Police Track Telegram App?
It is illegal to hack or track someone else's Telegram app. It is an invasion of privacy and even the Police are not allowed legally to do so.
However, if they are working on an investigation, they can sometimes hack a target's Telegram account.
2. Can a Secret Chat in Telegram be Hacked?
Yes, someone can hack Telegram and gain access to your secret chat. You only require verification to access a Telegram account.
You can also install a third-party tracking tool like Spylix on a device. With this, you can read all chats and view media files on the target device.
3. Can a Scammer Hack My Phone by Calling Me?
No, they cannot hack your phone just by calling you. To hack your phone, a scammer must first activate a tool on your device or get your data to hack your device.
They can pretend to be calling on official matters to collect personal information from you, which they can use to hack your device.
Hack a Telegram Account on Android and iPhone Now!
If your question is can Telegram be hacked? This post has provided the answers to you. A Telegram account can be hacked and we've looked at different methods to hack a device.
The most recommended method is using the Spylix app because it doesn't require any skill and you don't need the login details of the target device to hack and access it.
We also look at how to protect your device so you don't fall prey to the Telegram addresses of hackers.