Facebook is a gigantic social media company with more than one billion users. People use it for both personal and business use. The sheer number of users makes it popular among hackers because of the vast wealth of data it contains.
If you ever access someone's Facebook account, you'd get a goldmine of data like pictures, videos, private messages, thoughts, etc. Parents can use this information to spy on their kids and figure out what they're thinking or what they've been up to.
Couples can also monitor their partners' activities online if they suspect cheating.
Whatever reason you choose to spy on someone's Facebook account, several spy apps are available in the market. These apps will help you hack into any Android device in no time and give you all the Facebook information you need. Let's check out the top 10 Facebook hacking apps for Android below.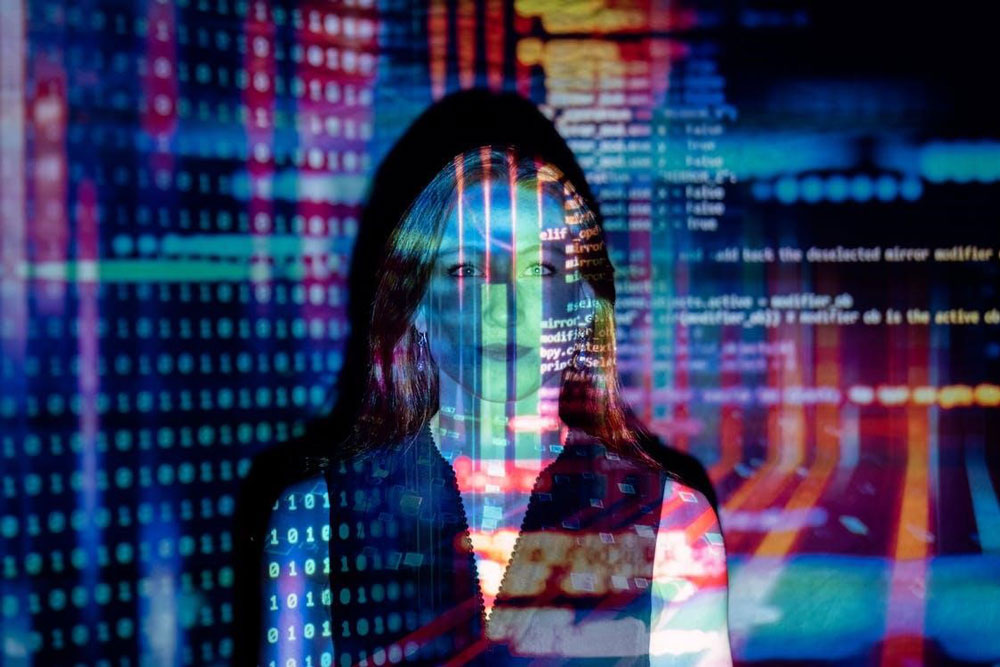 Recommended Facebook Hacking Apps for Android
Before you start hacking someone's Facebook account, remember it's illegal to hack any random account.
Hacking should be done responsibly to prevent you from getting arrested and prosecuted. You can hack your kid's Facebook account to monitor who they've been conversing with or hack into an employee's company phone to see if they're using it as they should be.
These hacking apps will help you view the hacked profile's Facebook messages, timeline, pictures, etc. Let's get started on the recommended Facebook hacking apps below:
1. Spylix - The Top Facebook Hacking App for Android
Spylix is the most secure app available, making it very reliable in hacking someone's Facebook from any Android device. Spylix is a globally recognized brand because it helps you hack into a Facebook account without using a password.
Spylix is awesome because it uses very little space and doesn't drain the target device's battery. Your device doesn't even have to be anywhere near the target device for you to access its data as everything is done remotely.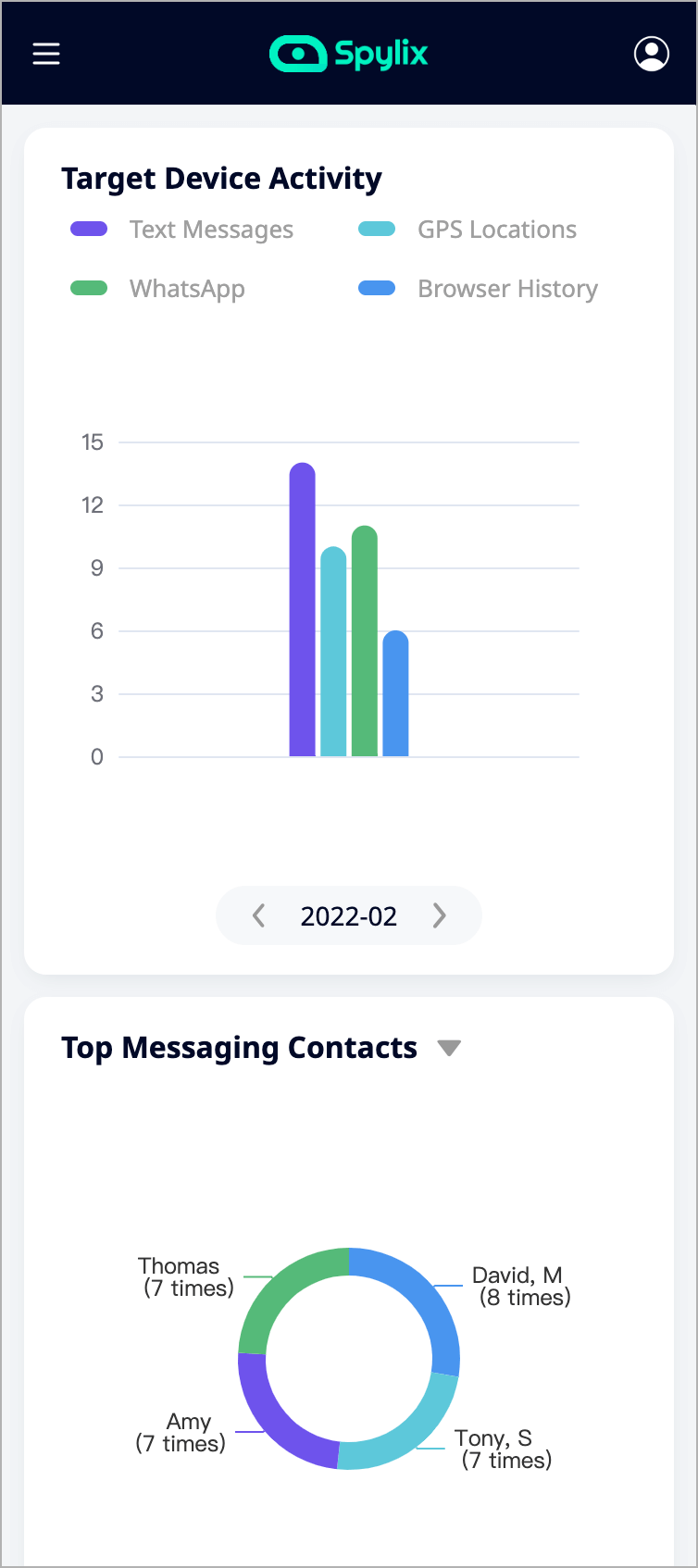 What features make Spylix so special?
Monitors different data: Spylix not only monitors messages in a Facebook account, it also checks photos, videos, the target device's location, call logs, SMS, iMessages etc. This feature gives you a great experience when monitoring your kids such that you know who they're communicating with, their frequent hangouts, what they're doing, etc.
Accurate keylogger: Spylix has an accurate Android keylogger that captures the device's keystrokes. This feature helps you hack into the Facebook accounts used by the devices such that you don't require a password.
Intercepts the websites visited: If you install the app on your child's phone, you can monitor and intercept the websites visited. For example, if they're on Facebook and visit pages with violent or explicit content, you can block these sites on their devices using Spylix.
Stealth mode: Once Spylix is installed into the target phone, the icon stays hidden such that the owner doesn't know it exists in their phone. You can hack into their Facebook account secretly as it doesn't take up too much space.
User-friendly dashboard: When using Spylix, you access the target device using a dashboard that's easy to use. All the functions are labeled clearly on the dashboard, and it doesn't require someone proficient in IT to monitor a person's Facebook account on a target device.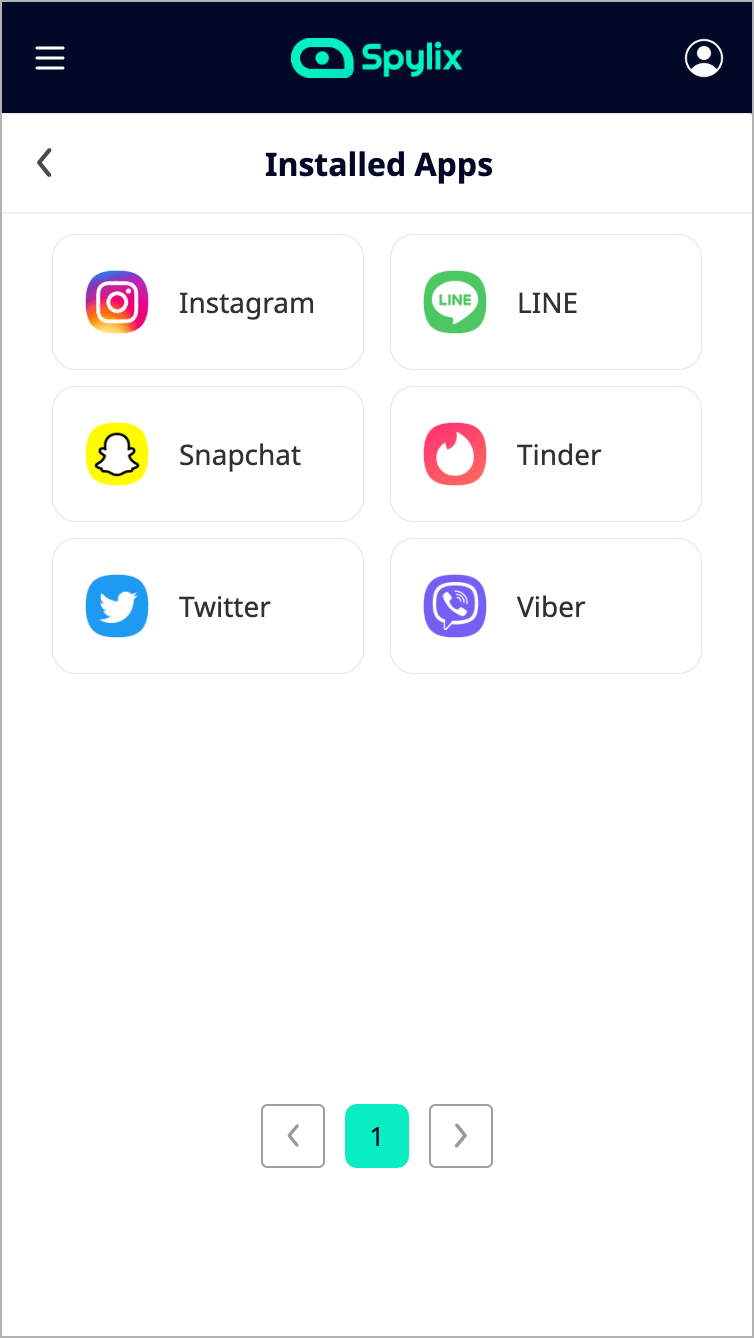 No rooting or jailbreaking: Spylix doesn't require rooting or jailbreaking for you to access a Facebook account on a target device.
Security: Spylix takes the appropriate measures to ensure your data is secure. The data you hack is not stored on the Spylix servers, ensuring there are no data breaches as the Spylix team cannot access the data you're monitoring.
Web app: You don't have to install the Spylix app on your phone to monitor a Facebook account. You can access it using the Spylix dashboard from any device. This feature helps keep your devices anonymous and safe from any threats.
Use Spylix to Hack into Facebook through Android Devices
Spylix is a highly advanced spy app that you can use to hack into any Android smartphone in just a few minutes. The app is just 2MB hence virtually undetectable and will send any Facebook data you're searching for to a customized cloud-based dashboard.
The remote functioning keeps you safe from detection, and you can also uninstall the app from the target device through the dashboard.
Once Spylix is installed, it runs without notifications or ads and doesn't consume much battery power. Check out the steps below to begin your installation:
Hacking an Android Phone
Step 1: Register
Enter your email ID and Password to register for a free account.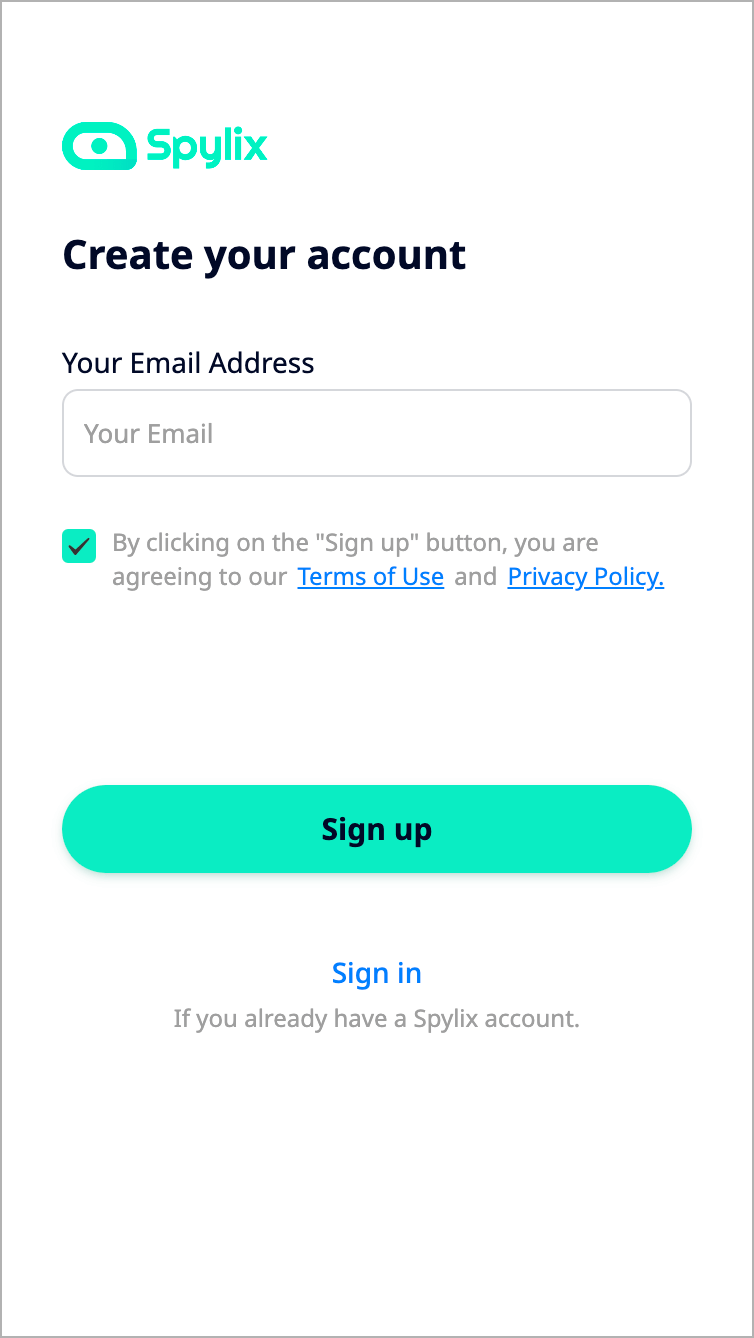 Step 2: Set Up
Follow the guide in the welcome email to set up Spylix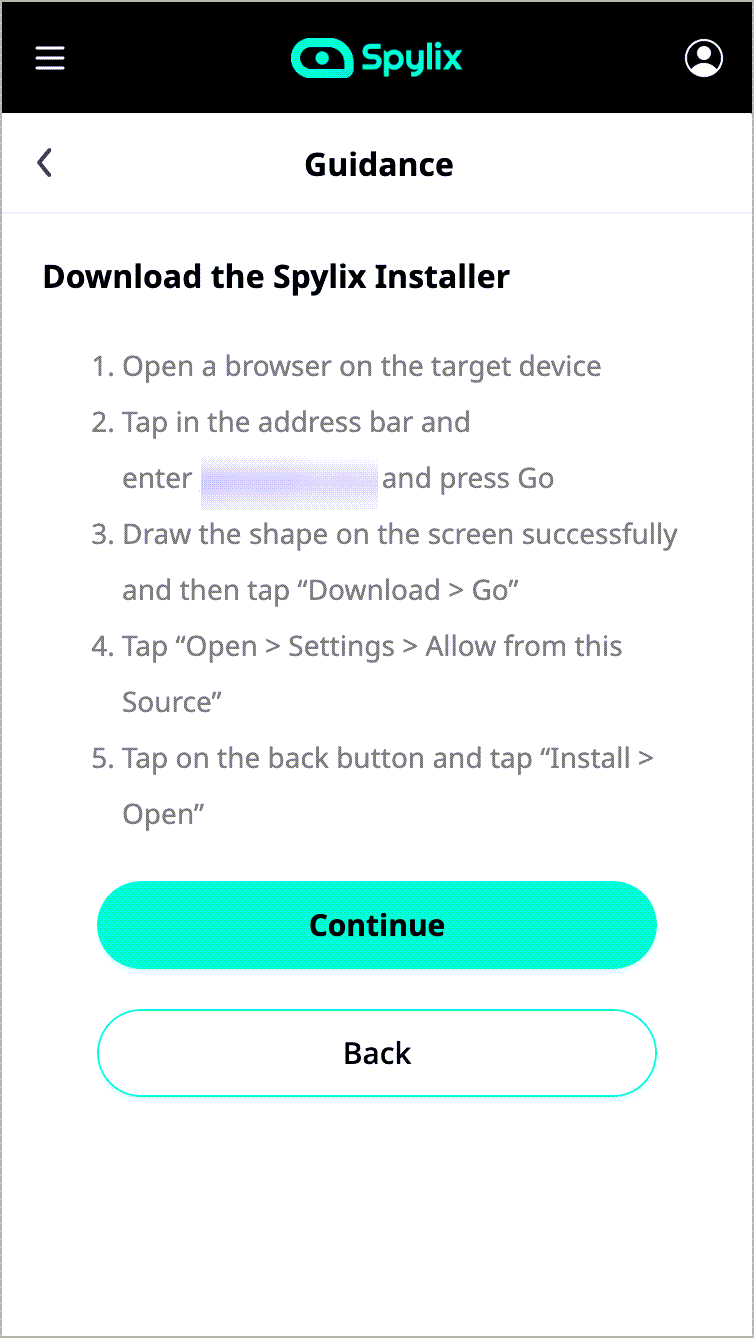 Step 3: Start Monitoring
Log in to the Control Panel to start tracking the target device's Facebook.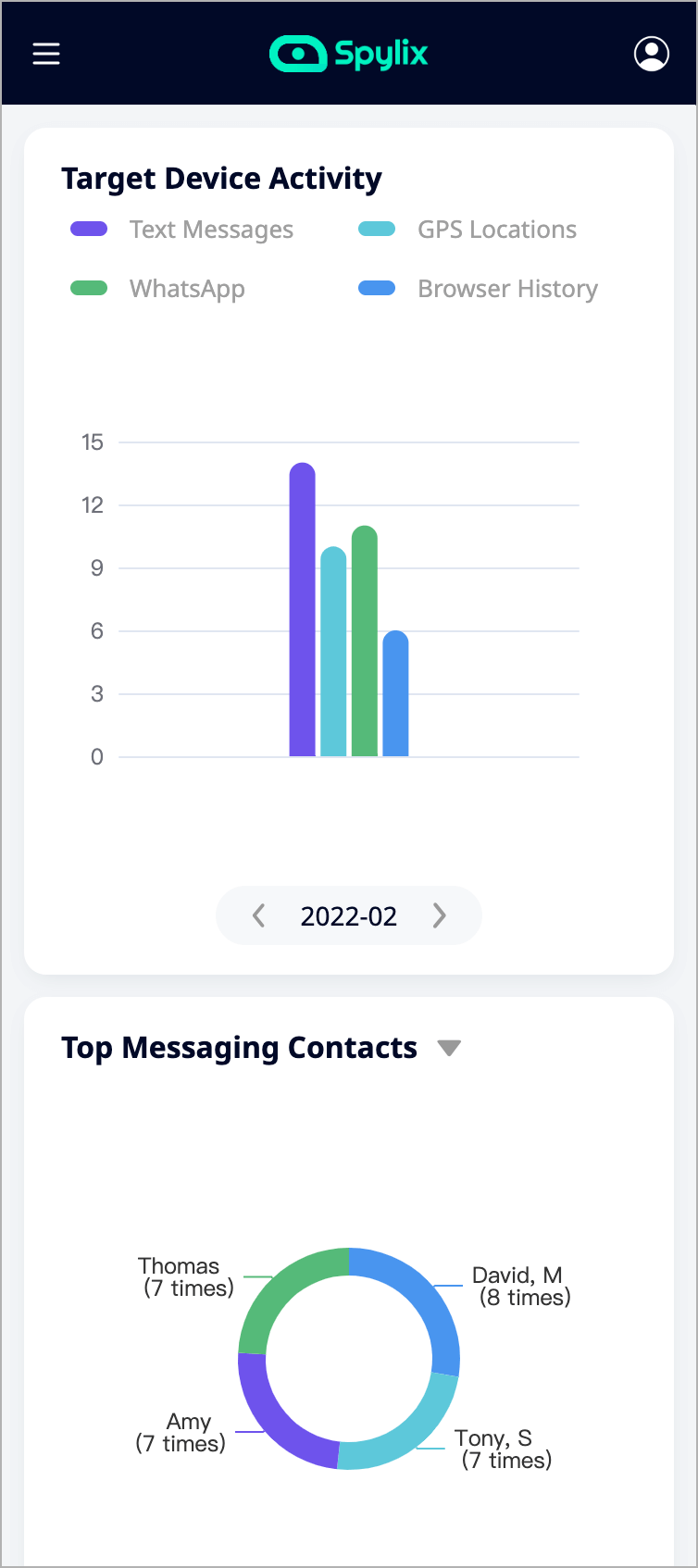 2. Spyier - Effectively Hack Facebook on An Android Device
Spyier is another great alternative app that is used to hack Facebook on an Android device. It's got a great keylogger feature that helps you monitor every key that has been tapped while using the target Android device.
Spyier has a good interface that's easy to use. The app can be used on Android and iOS devices and is a cloud-based solution for iOS devices.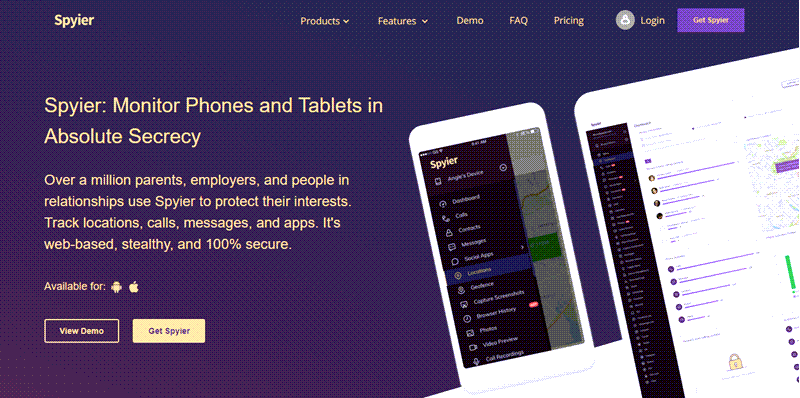 Pros:
It doesn't require rooting or jailbreaking to hack into a device's Facebook account.
It uses a web-based interface that allows you to access the target device from any device using a customized dashboard.
It works in the background and is virtually undetectable on the target phone as it hides its icon once installed.
Cons:
Malicious hackers can use the app to invade people's privacy for criminal purposes.
3. Spyic - An Effective Spy App to Put Your Mind at Ease
Spyic also appears in this list of elite spy apps that come highly recommended for its safety. You can use it to view the target phone's Facebook chats, groups, pictures, friends lists, etc. The app also gives you the target's full chat history due to its diligent keylogger function as it monitors any key that has been touched.
Spyic monitors other social media sites as well, which makes it quite versatile.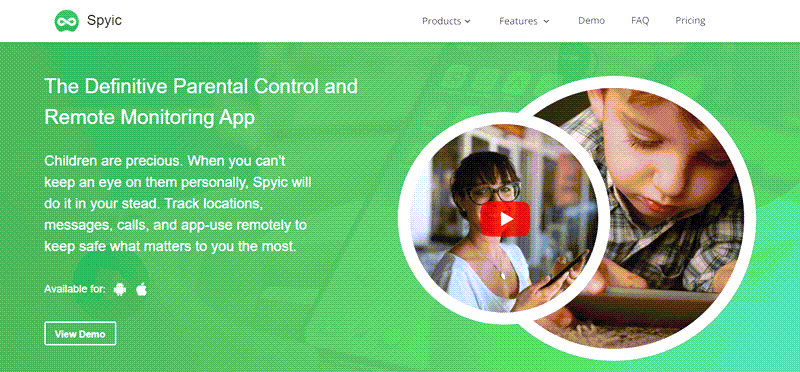 Pros:
It has a great stealth mode function that allows the app to monitor the target device in the background and without the owner's knowledge.
The app is affordable.
Cons:
Spyic takes 24 hours to retrieve information from a target phone if it's not rooted to it.
If you want to monitor an iPhone, you need to jailbreak it for the app to work.
4. CocoSpy - The State-of-the-art Facebook Hacking App for Android
Cocospy has some unique features that help you hack into any Facebook account with ease. It allows you to hack into anyone's Facebook safely and view the account's shared pictures, private chats, timeline posts, and more.
Cocospy doesn't need you to root or jailbreak the target device, and you can monitor your child's activities easily from any device they use.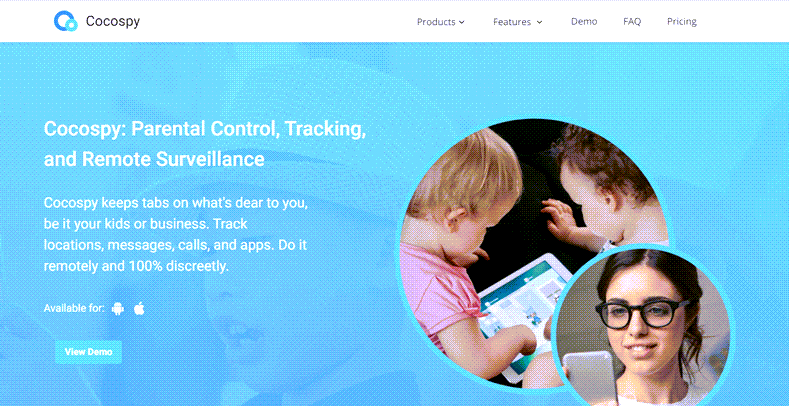 Pros:
You get good customer care 24/7 from the professional but friendly staff at Cocospy.
The app tracks different kinds of data.
It allows remote tracking of the target phone; hence no risk of getting caught by the target phone's owner.
Cons:
It doesn't have a wide range of social media monitoring capabilities as it can only monitor WhatsApp and LINE.
It doesn't allow you to block visits to undesirable sites or other forms of target phone interception.
It is expensive.
5. Spyine - Easy to Use Facebook Hacking App for Android Devices
Spyine is a globally recognized app that's used in over 190 countries globally. It's useful to employers who would like to monitor their employees in highly sensitive fields like security. It's also widely used by parents who like to monitor their kids for their safety.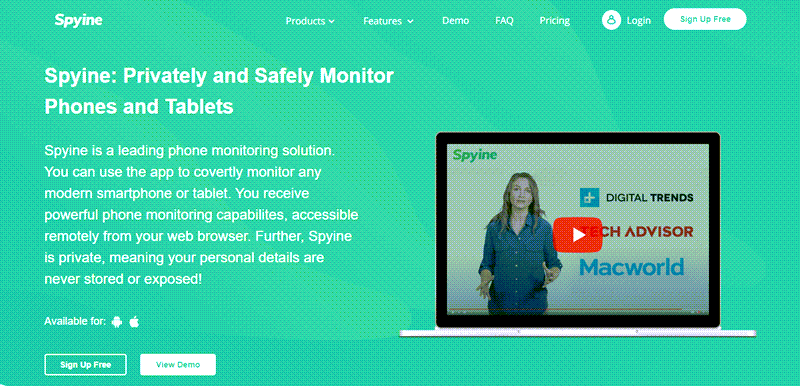 Pros:
It is available for both Android and iOS.
It works in stealth mode such that the target will not realize that their Facebook is being monitored using their phone.
Cons:
You need to jailbreak a target iPhone.
It doesn't support interception services like blocking an unwanted website.
6. MobiStealth - The Facebook Hacking App for Personal and Professional Use
MobiStealth is very popular as a Facebook hacking app and quite efficient at its job. Its hacking capabilities allow you to monitor a Facebook account on an Android device without leaving a trace. Apart from Android devices, the app is also compatible with iOS.
MobiStealth monitors different types of data like browser history, SMS, call history, GPS, etc.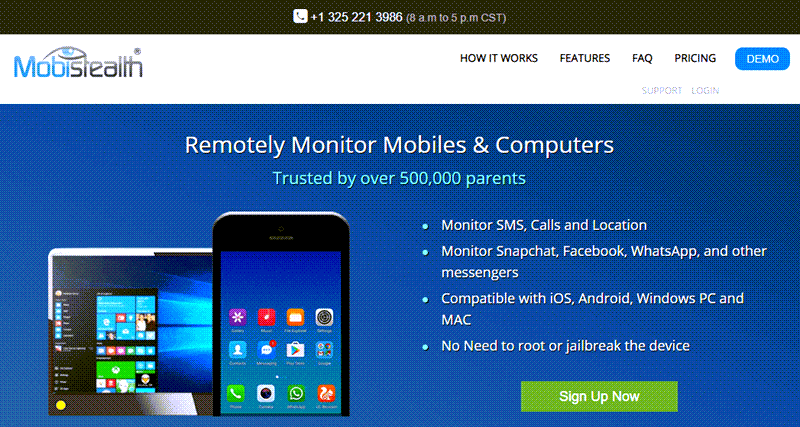 Pros:
You can monitor both computers and smartphones, as long as there's an internet connection.
It is affordable.
It allows WhatsApp monitoring, supports keylogger features, and you can monitor Snapchat and WhatsApp.
Cons:
It lacks a keyword alert feature.
It doesn't have interception features like keyword blocking.
7. mSpy - The Versatile Facebook Hacking App for Android
mSpy allows you to hack into someone's Facebook using their phone and view sent and received videos and messages. You can also view the profile's searches and the people they are following, and who's following them.
Apart from Facebook, mSpy hacks other social media sites such as Twitter, Instagram, and Snapchat. This versatility makes it a very good app for monitoring your teen and pre-teen children. You can also view the device's call and web history.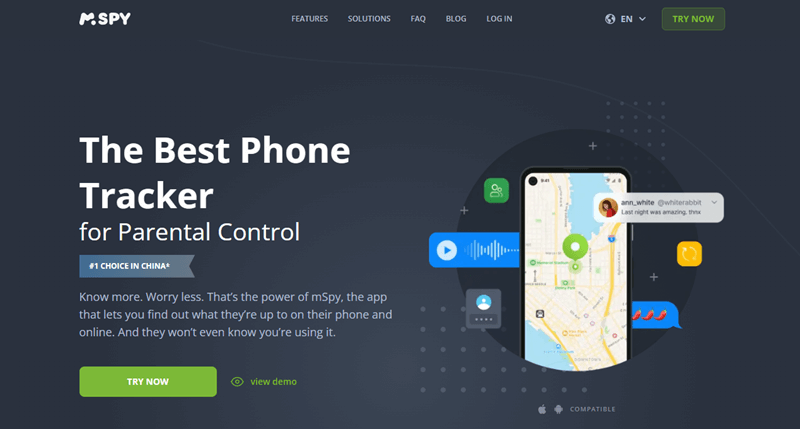 Pros:
mSpy has a keylogger feature that lets you monitor any key that a device's user touches, which helps you know what has been typed.
mSpy has a geofencing feature whereby you can monitor if the person you're spying on leaves a specific geographical location.
It monitors different types of data like kIk, WhatsApp, and LINE.
If the app is uninstalled from the target device, you receive an alert.
Cons:
You need to jailbreak a target device for you to use it.
The number of social media sites mSpy monitors is very limited.
8. Minspy - The Dream Facebook Hacking App for Android Devices
Minspy can hack any social media site like Facebook adeptly and discreetly from a remote location such that your target will never know you're watching. It also monitors other social media apps like Telegram and Viber.
It uses very little battery power on the target device because it occupies very little space and the functions are energy-efficient.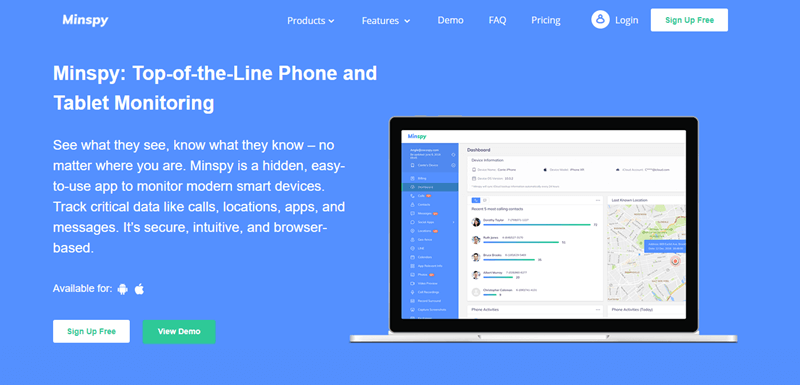 Pros:
It doesn't require rooting or jailbreaking to use it.
It's easy-to-use and doesn't need much technical expertise.
It has a web-based user interface for monitoring a target device remotely.
Cons:
It doesn't have many trusted user reviews.
9. XNSPY - Trusted in The Industry as An Adept Facebook Hacking App
You can use the app to monitor your underage kids' and employees' activities on Facebook as it gives you real-time information. XNSPY has plenty of advanced features, is priced affordably, and the staff at XNSPY offer 24/7 customer support for all your spying needs.
Its features are phone call monitoring, viewing SMS, and monitoring multimedia messages sent via instant messenger. It allows GPS monitoring, phone call recording, website interception, and blocking, etc.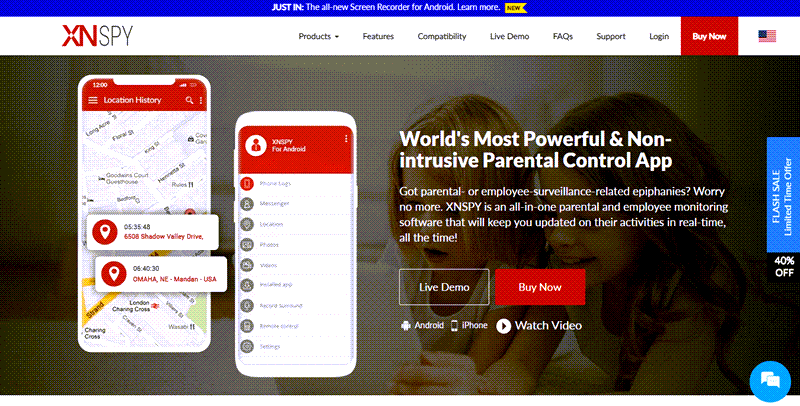 Pros:
It is used on Android and iOS phone.
It allows remote app installation on Android devices.
You can view deleted messages on the target device.
Cons:
You can only track one phone at a time when using one license.
10. FlexiSpy - Choose This World-Class Facebook Hacking App
FlexiSPY monitors all of the Facebook activity on any target device. It also has plenty of features like access to the phone's camera, keylogging, etc. The app also allows you to listen in on the target's phone calls.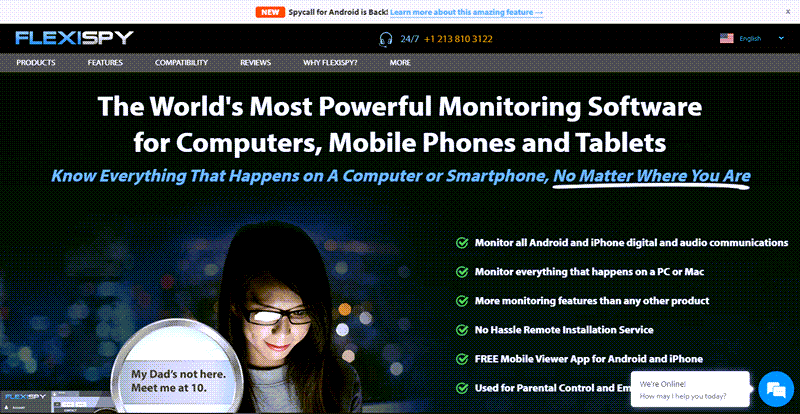 Pros:
It has many features like Facebook hacking, geofencing, GPS location, call history, etc.
It is compatible with Android and iOS devices.
Cons:
It requires rooting on Android and jailbreaking on iOS.
It is expensive.
Summary
Hacker apps are available in plenty as they are very popular in the phone monitoring space. This is so because social media has penetrated every aspect of our lives and people of all ages use it. This article shows you a summary of the top 10 Facebook hacking apps to help you choose the best one for you.
Spylix tops this list for a good reason. It's the best hack solution to use for all your hacking needs, and now you can keep your kids safe, monitor errant employees, or keep an eye on your spouse. Spylix is a transformational app and easy to use at the same time. Go for it!