Do you need an Instagram hack solution? If it's a yes, then welcome to the blog that will tell you more about it. People have wanted to hack this picture and video platform for various reasons.
We hope that you will not use this information to cause havoc. You are welcome for those who need to protect loved ones or some personal interests. We will discuss some of the best apps to help you hack Instagram and get all the details.
We will also look at using the most recommendable solution to know what your target is doing on Instagram. So, we have everything you need to get started and achieve the objective.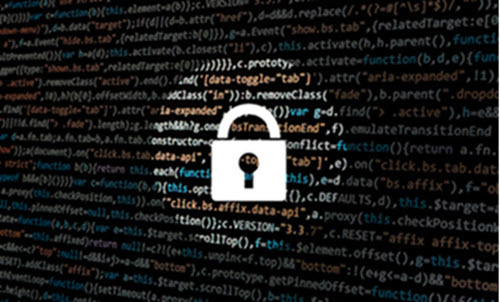 What Makes the Best Instagram Hack Apps?
Here are the best apps to hack an Instagram account within a few minutes.
Spylix: The Best Instagram Hack App in 2023
If you would like an Instagram hacker app that will crack a targeted Instagram account in less than five minutes, here is Spylix for you. It's an app that has been used globally to monitor people's phones, and those who have used it have applied it differently.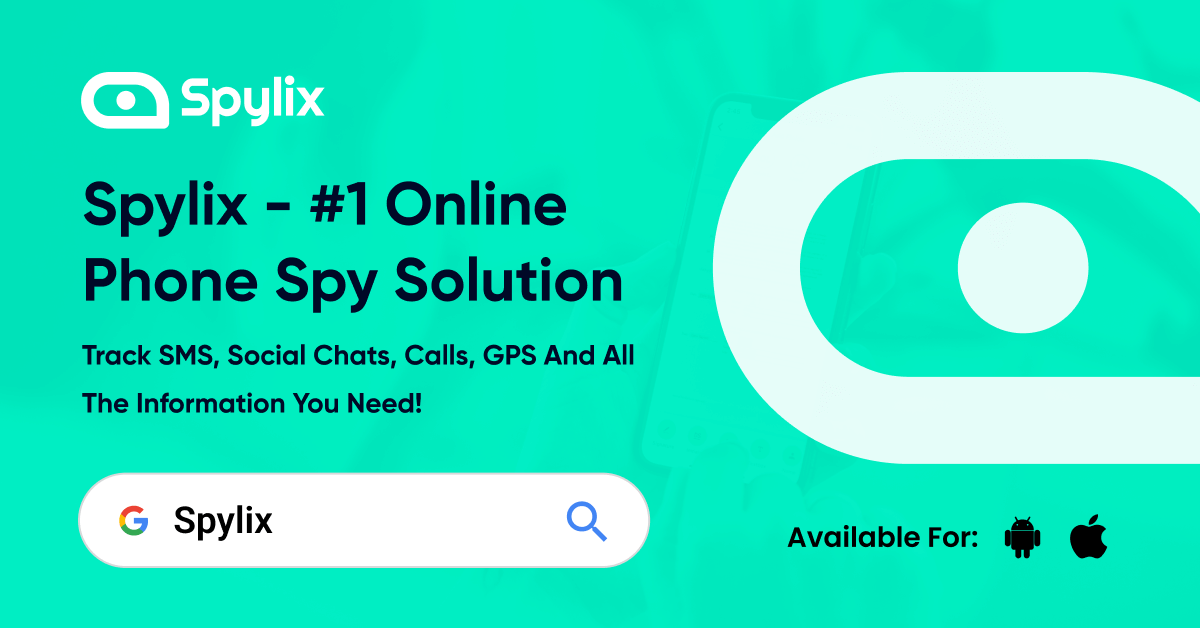 It has many functions in it, including the ability to hack the Instagram account. The reason why it's a top-notch application is that it's easy to set up. You can use it on Android or iOS devices without rooting or jailbreaking.
It has the cutting-edge technology needed to crack Instagram and other apps on the targeted phone without compromising it. After setting up Spylix, all the Instagram activities will be in your online account.
You will not need the targeted phone anymore. For the user, they will not know if there is an Instagram hacking app present on their phones. Why? Because Spylix has the stealth mode feature, it hides as it hacks and spies on other activities.
You can also use this application to collect Instagram login credentials. It has the keylogger feature that records all the keystrokes made on the phone. So, whatever the target typed while logging into their account, you will view it on your online dashboard.
You can use the username and password to access the account directly later and see what else you are missing.
Pricing
Monthly plan: $48.99 per month
3 months plan: $27.99 per month
12 months plan: $11.66 per month
Pros:
It's quick to setup
No rooting or jailbreaking
You can get the Instagram information and login details
It's not visible on the targeted phone
Cons:
Quite pricey if you pick the monthly plan
iKeyMonitor App: Hack Instagram Online
You can also use iKeyMonitor to hack the Instagram app from the targeted phone. It's another application that you can use to view cell phone activities remotely. That includes Instagram, which is one of the features.
It works with Android, iOS, Windows, and macOS. It requires a one-time installation on the targeted device before heading to your online account to view the hacked information.
While it assists you in logging into your account remotely and getting the content, you may need to root or jailbreak the targeted device. So, it may not be completely hidden even when working in the background.
Why? Because the targeted user will know there is something wrong with the phone. You can also use the app to hack other social platforms, calls, contacts, and GPS locations.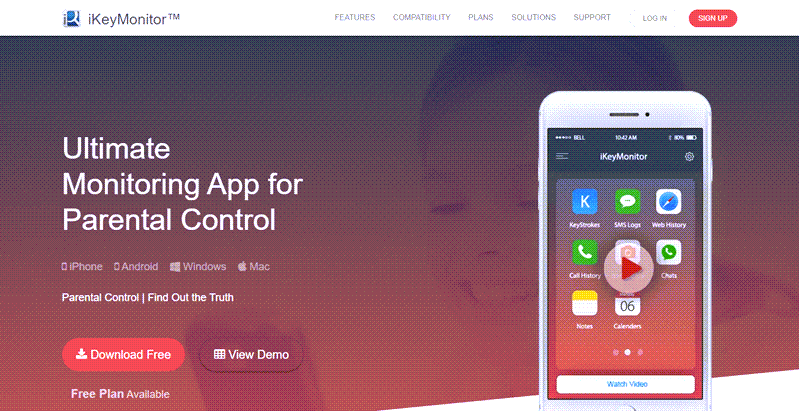 Pricing
The freeversion for mobile devices has add-ons. $9.99 for three days or $16.66 per month on demand
The desktopversion will cost you $29.99 per month
Pros:
You can get the Instagram details remotely
It also hides while fetching the information
Compatible with a wide range of devices
Cons:
You may need to root or jailbreak the targeted phone to get more information
XNSPY: Instagram Hacker App
XNSPY will also get you that Instagram account you have been targeting. You will be able to view all the messages, photos, videos, and written captions. It will also capture the DM and tell you all about the secret conversations.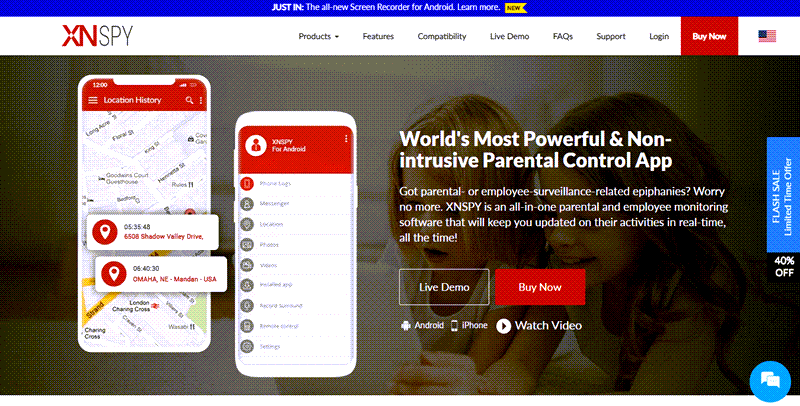 You can use XNSPY on Android and iOS, and rooting or jailbreaking may not be necessary. However, if you need more information from the targeted phone, such operations are inevitable.
The application can also hack 11 more social accounts, and for the ones missing, you can check the installed apps feature to see what else is there. It also has the keylogger to fetch Instagram's username and password.
Pricing
Basic version: $4.99 per month. $59.99 billed annually
Premium version: $7.49 per month. $89.99 billed annually
Pros:
The updates happen in real-time on the remote dashboard
Works while hidden
Simple UI
Cons:
The basic version cannot hack Instagram
It still misses a lot of other useful features
mSpy: Hack Instagram Accounts from Android
With mSpy, you are sure of viewing the Instagram activities remotely the moment you set up the application on the targeted phone. It will get you everything from the secret messages to what was posted, and there's more.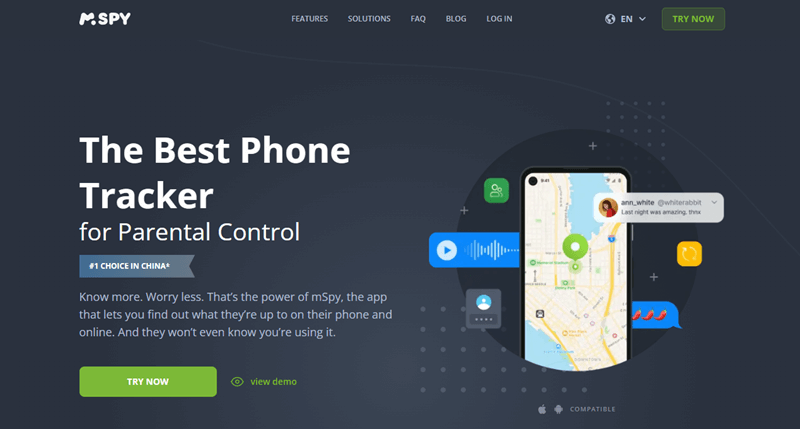 You can use the keylogger to fetch Instagram's login credentials and proceed to hack the account directly. It also has a long list of other social applications that you can hack. More features include location detection, Geofencing, blocking Wi-Fi, websites, and applications.
To view the Instagram details, you have to use the installed apps feature. It currently works globally and supports more than 15 languages.
Pricing
1 month plan: $48.99
3 months plan: $27.99 per month
12 months plan: $11.66 per month
Pros:
You get all the Instagram activities remotely and in real-time
Has keylogger to fetch the login credentials
There are more powerful features
Works in stealth mode
Cons:
The Instagram feature is not in the social media dropdown list
In iOS, you have to login inevery 14 days
Spyzie also has the feature to help you hack an Instagram account. You can use it on Android and iOS without rooting or jailbreaking, making it another easy app to set up on the targeted device.
You get the results remotely, and that's great since you don't want the culprit to find out. The hiding feature is also available, and it consumes less space on the targeted phone after installation in Android.
For iOS, you can set it up online using the iCloud ID. Apart from fetching Instagram information, there are other features, such as the keylogger and viewing other installed applications.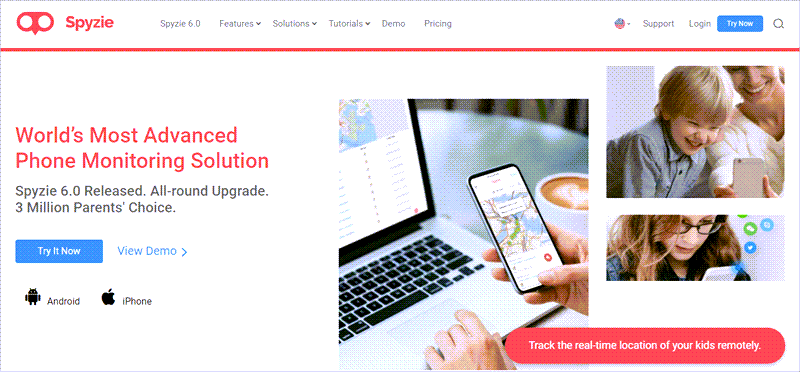 Pricing
Android
Basic: $39.99 per month
Premium: $9.99 per month
Family: $69.99 per month for three devices
iOS
Family: $99.99 per month for five devices
Premium: $10.83 per month
Business: $399.99 per month for 25 devices
Pros:
Neat dashboard design
Hacks Instagram and other activities in real-time
Include the keylogger
Cons:
SpyBubble: Hack Instagram for Free
SpyBubble can hack an Instagram account on Android and iOS and aid you in viewing the results remotely. It may have compatibility issues with newer OS versions or those not included in their list.

You will get the results if it works on your end, although rooting and jailbreaking may be necessary. The app will get you the Instagram details and more. You can collect the login credentials using the keylogger and capture screenshots at will.
Therefore, there is more to view using SpyBubble after setting it up on the targeted phone. You can also view the calls, contacts, messages, and other social media details.
Pricing
1 month plan: $48.99
3 months plan: $27.99 per month
12 months plan: $11.66 per month
Pros:
It works with a variety of Android and iOS devices
You can capture screenshots remotely
You can view third-party installed applications
Cons:
Some of the OS versionsare not supported
You may have to root or jailbreak the target device for more information
FlexiSpy: Instagram hacker App for iPhone
If you are an Instagram hacker for iPhone, then welcome FlexiSpy. It also works on Android, iPad, and computers, giving it wide coverage. Instagram is mostly on the phones, which means it will get hold of the conversations.
If you want to view the activities, you need to use the installed app specification. It lists all the third-party apps installed on the phone. The dashboard is well-organized to display everything from the targeted phone remotely.
It also has various other useful features that are useful in your hacking expedition.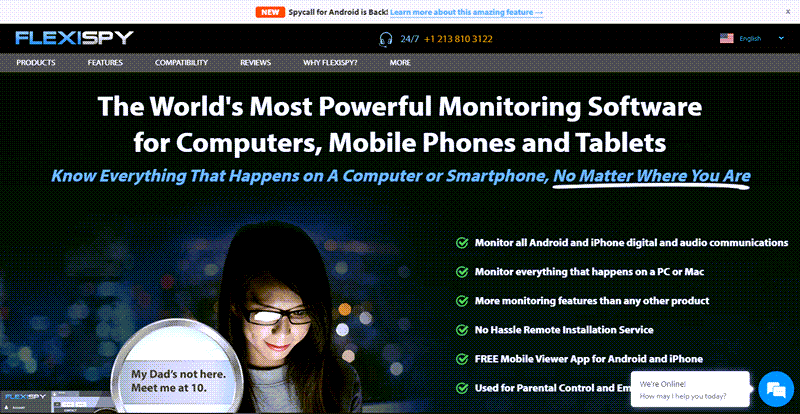 Pricing
Android and iOS
Lite version: $29.95 per month
Premium version: $68 per month
Extreme version: $199 per month
Computers and iPad
Pros:
It can capture the Instagram activities in real-time
Works on a wide variety of devices
Plenty of unique features are available
Cons:
Spyera: Instagram hacking Software
Spyera will also get you the Instagram conversations you are looking for remotely and without the target's knowledge. It allows you to install it once on the target phone and then proceed to your online account to view what's happening.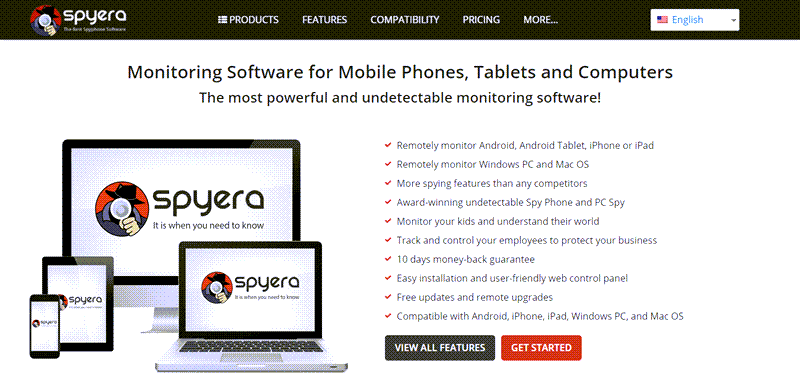 Apart from Instagram, it also has the keylogger for the keystrokes collection. Another advantage that makes people consider it is that it's undetectable since it works in the background after the setup.
You may pay more to acquire it without mentioning the need to root or jailbreak if you need more features. On the other hand, there is a 10-day money-back guarantee if you are unsatisfied with the services.
Pricing
Smartphones: $89 per month
Tablet: $69 per month
Computers: $49 per month
All-in-one: $479 per year
Pros:
It covers a wide variety of devices
You can hack Instagram and other social media platforms
You get a chance to view the demo
Cons:
It's expensive
It may require rooting or jailbreaking to view more information
uMobix: How to Hack Instagram Password on iPhone
With uMobix, you can hack a lot of information from a targeted phone and view it remotely. Instagram hacking is one of its abilities. You need to install it once on the targeted phone and wait for the results online.
It also works while hidden, and rooting or jailbreaking is not necessary. If the captured Instagram activities are not enough, you can check the keylogger to view Instagram's login credentials.
Updates on your account appear after every five minutes. There may be delays, and if you experience it, you can try refreshing or visiting your account at a later time.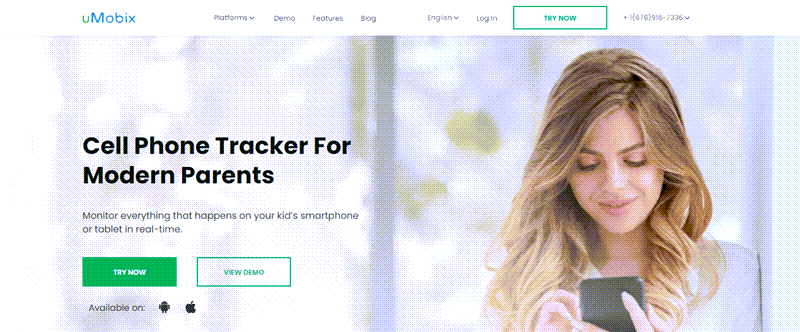 Pricing
1-monthplan: $49.99
3 months plan: $27.99 per month
12 months plan: $11.66 per month
Pros:
Ability to hack remotely
Rooting and jailbreaking are not necessary
It can hack the login credentials too
Cons:
Updates on the dashboard may delay
SpyHuman: Hacking Instagram Usernames
Lastly, we have the SpyHuman alternative, capturing Instagram activities and other information pieces. After the setup, you will get all the chat history and other things posted on the social account.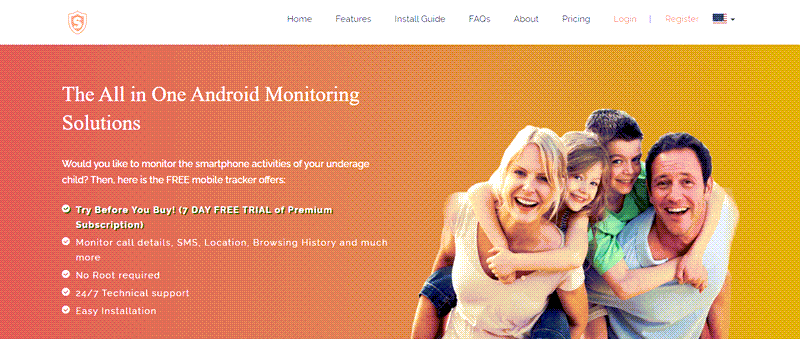 So, if you are suspicious of malicious activities from the target, SpyHuman will tell it all. You can use it on Android, and rooting may be necessary. If you want to get the username, check via the keylogger feature.
That's where you will get the password, too, and other things typed while the user is on Instagram.
Pricing
Pros:
You can hack Instagram activities and the login information
Has a variety of other features
It's quite cheap if you need the premium services
Cons:
Rooting may be necessary
Works on Android only
How to Run an Instagram App Spylix Online?
Step 1: Sign up with Spylix and choose the targeted phone's platform. Subscribe to one of the plans and then visit the wizard page for more instructions.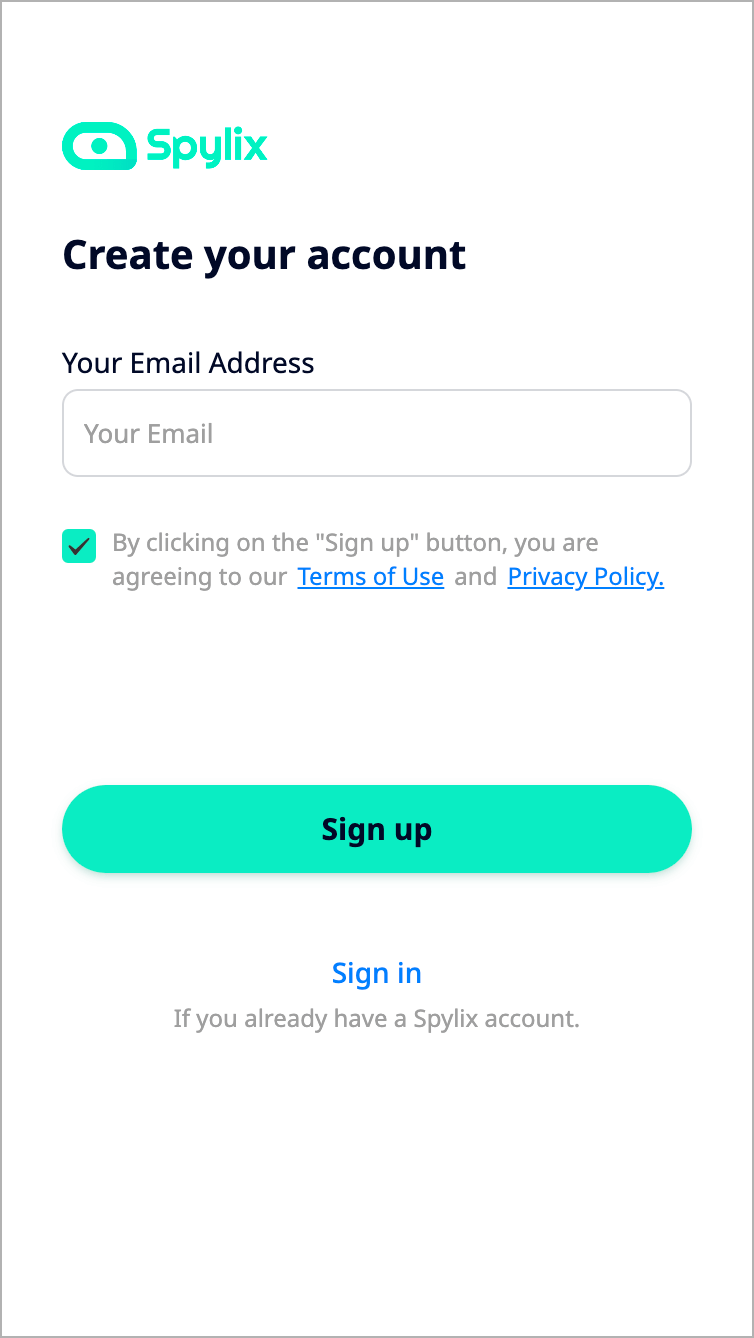 Step 2: In Android, use the displayed link to install Spylix once on the phone you want to hack.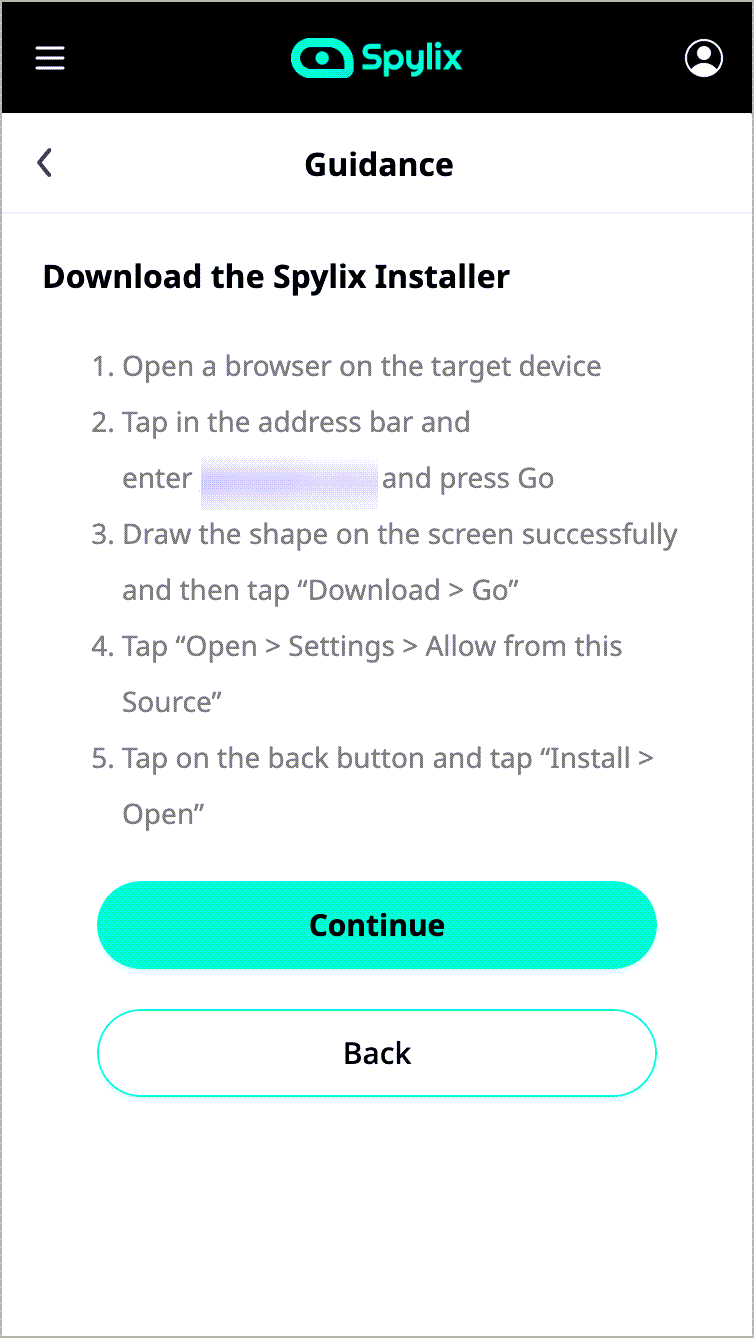 For iOS, verify the iCloud credentials online and wait for the syncing to complete.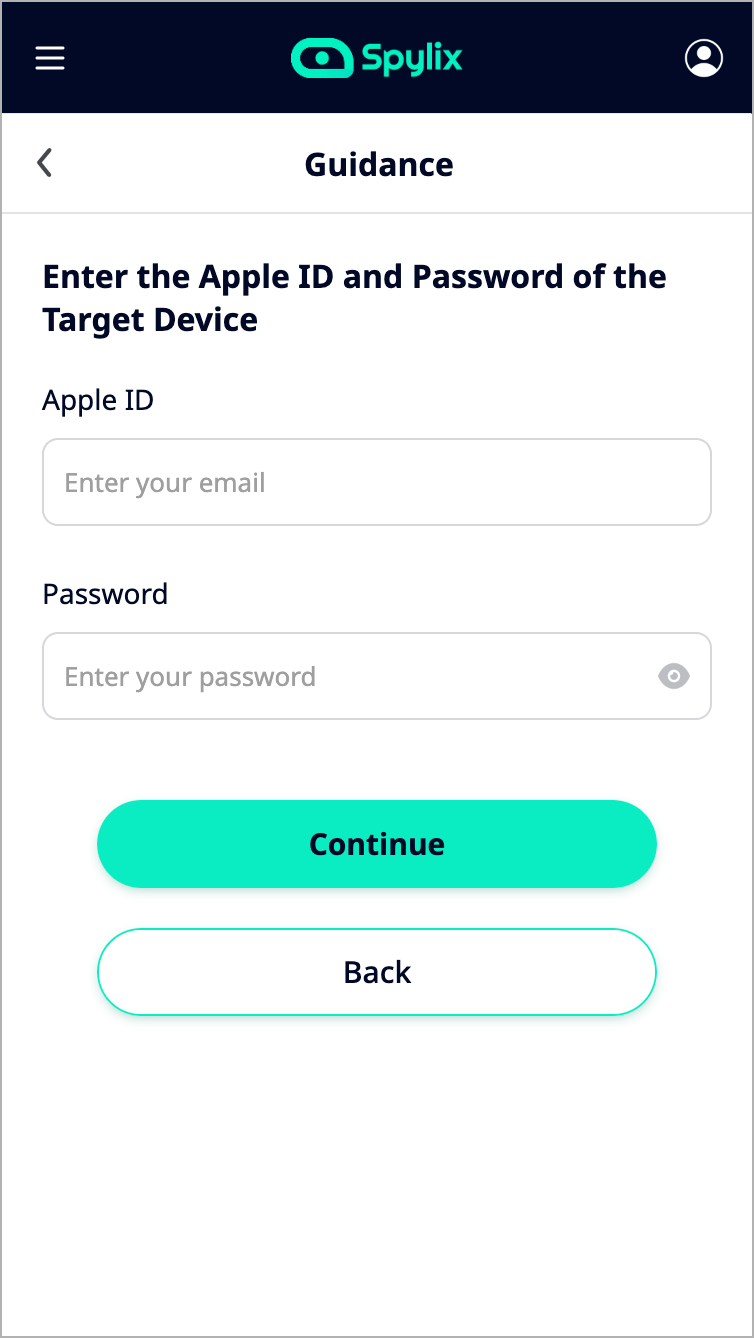 Step 3: Access your account using another device. Visit the 'Social Networks' feature to view Instagram details. Use the keylogger to get the username and password.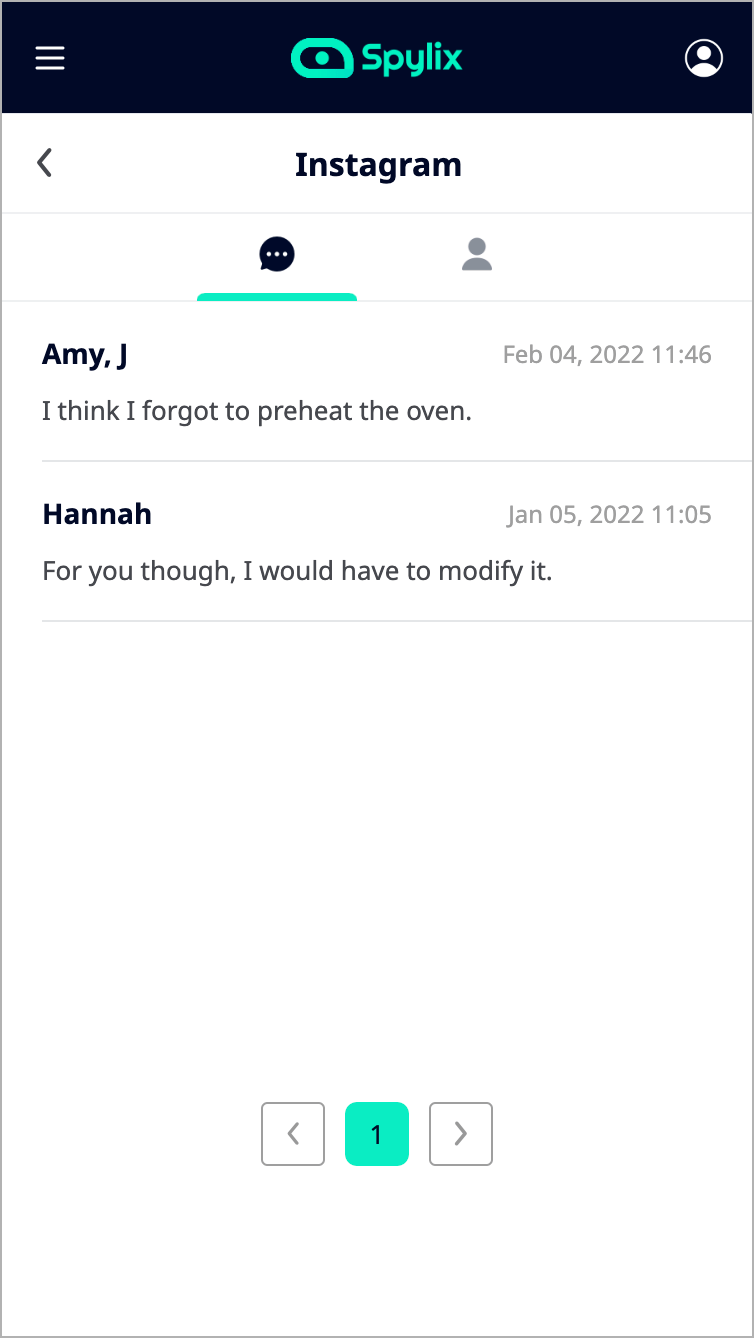 What Else Can You Do with Spylix?
You can also hack the following using the Spylix solution:
Contacts and call log history
Text messages
GPS location
Geofencing
Installed applications
Wi-Fi connections
Blocking apps like Instagram, Wi-Fi, and websites
Social media platforms
Conclusion
You now have plenty of Instagram hack solutions to try out. They are all recommendable since they have been tried and tested. If you want the best of them all, check on the Spylix solution.
It will not trouble you to set up, and you are guaranteed to get real-time results every time you are on the dashboard.