It's good to learn how to hack a Facebook account using URL online for free because you might need it.
For instance, your family member, especially children, will be in danger and vulnerable to criminal organisation activities on social media.
In this article, I will teach you how to hack into their Facebook account without them knowing.
Part 1: Hack Facebook Account Using URL Online: Real or Scam?
Yes, it is not a scam.
You can hack Facebook using URL by using the following procedure.
However, hacking Facebook using a UR, this method requires some technical to run it well.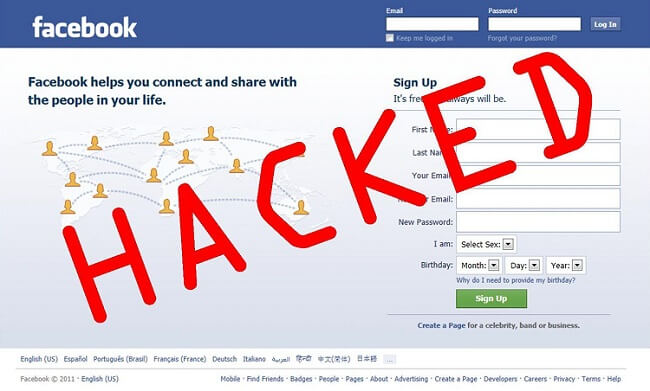 Procedures
It involves tricking a user into clicking a link/URL or downloading an attached file.
A malicious file is installed in the target device instead of being provided with a resource that can help them.
These files can hack into Facebook accounts, enabling you to access their data.
Cons
Difficult for a non-technical person to use.
Require malicious software to be installed on a target device.
In this method, I will advise those who do not have an IT technical background to try a different way of hacking Facebook since it is easy for you to be found and challenging to execute.
Part 2: How to Hack Facebook Account for Free with Spylix?
2.1 Spylix
Hacking Facebook using Spylix doesn't need any downloads or surveys.
Because it just requires three simple actions, it's cross-platform and straightforward to use.
It's the most excellent Facebook hacking tool on the market because of its wide variety of capabilities.
Facebook data is covertly sent to the Spylix dashboard, where anybody with access to the dashboard may access it.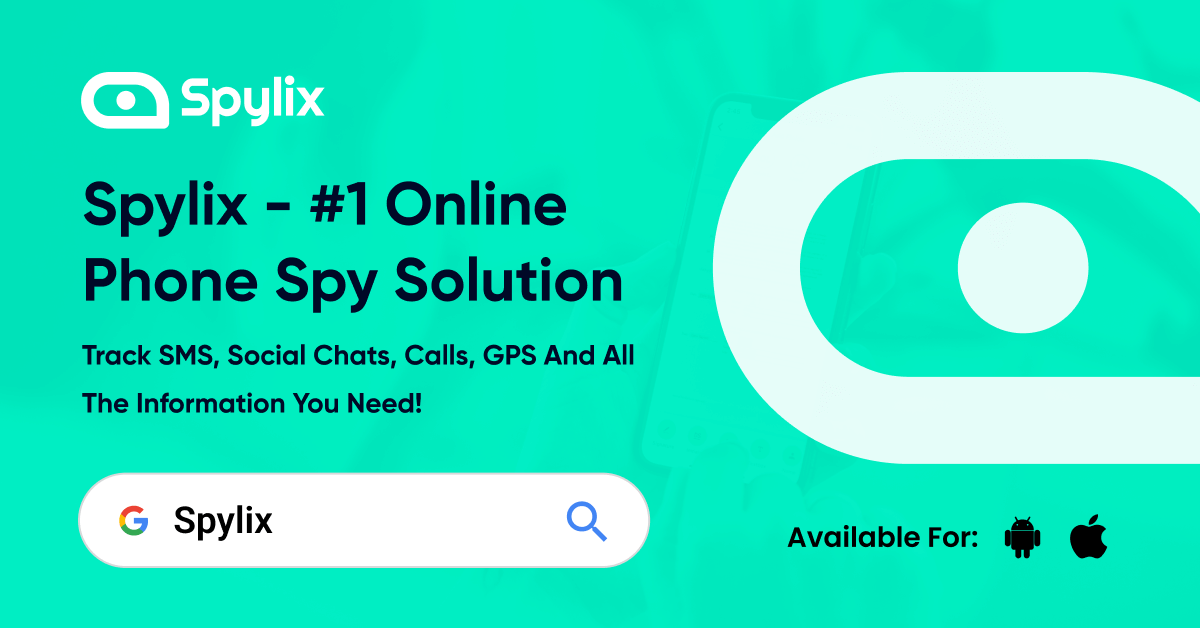 2.2 Hack Facebook for Free with Spylix Step by Step
Before installing Spylix on a target device, you must buy a subscription that meets your requirements.
Step 1: Create a Spylix account.
Create an account at www.spylix.com. Please provide a valid email address, as we will show you installation instructions. Don't forget to accept the Terms & Conditions and the Privacy Statement.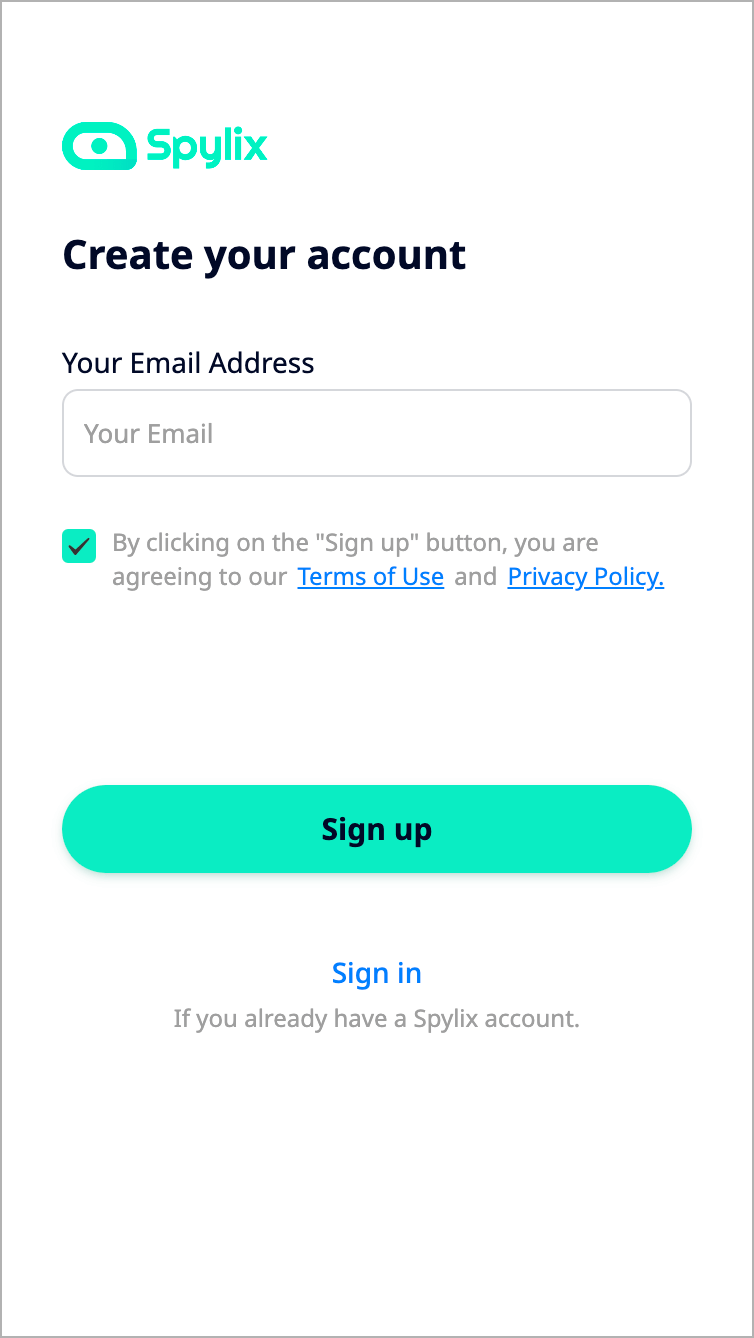 Step 2: Set-Up
Upon successful account creation, Spylix sends you detailed steps to follow while setting up your device in the form of an email. Follow the guide to the last step.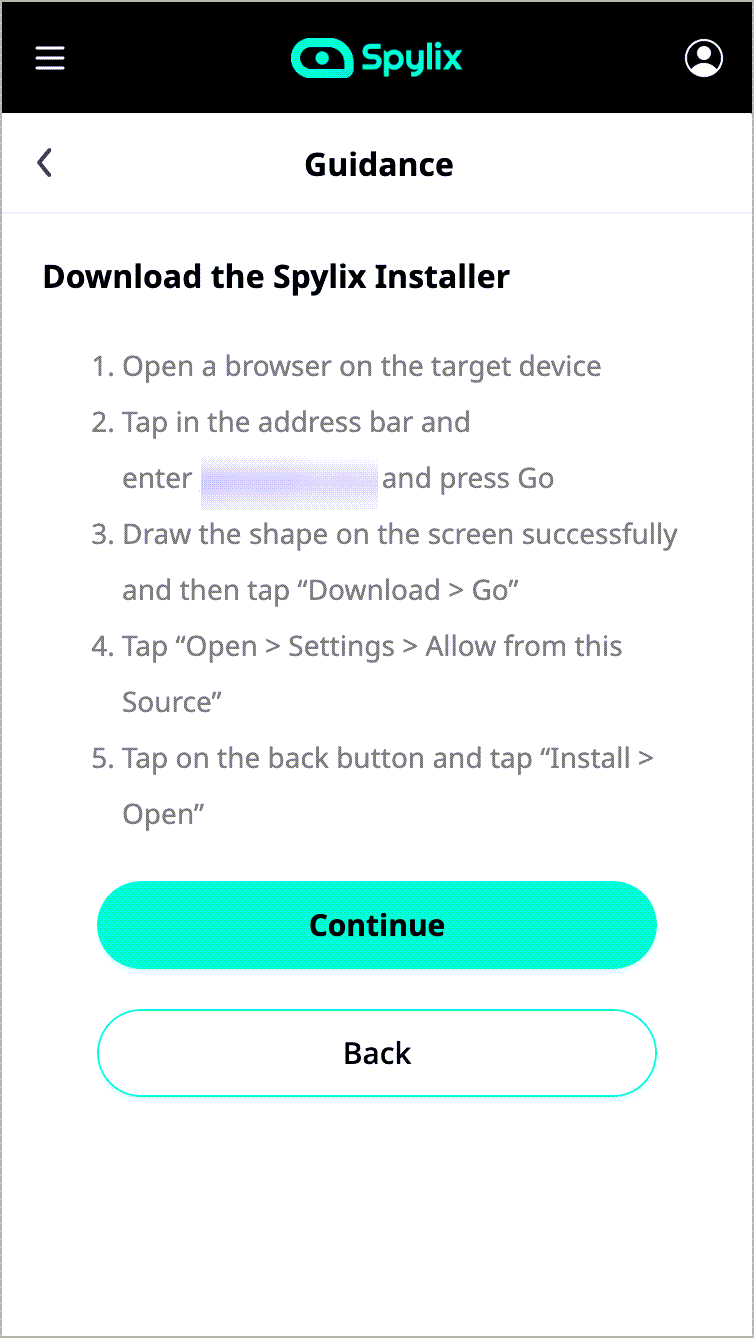 Step 3: Disable Play Protect.
To install Spylix on the target device, you must deactivate Play Protect. To do this, take these steps:
Navigate to the Play Store and click the Menu button.
Ascertain that the target device is unlocked, charged, and online.
Select the Menu option.
Locate and choose Play Protect.
In the top right corner, tap Settings.
Disable the device's security scan.
Step 4: Begin Monitoring Facebook account
To begin monitoring your child's Facebook internet behaviour, log into your Spylix account and go to the Control Panel. By entering the target device's details (make, model, and phone number), you may monitor your child's calls, websites, and social networking applications.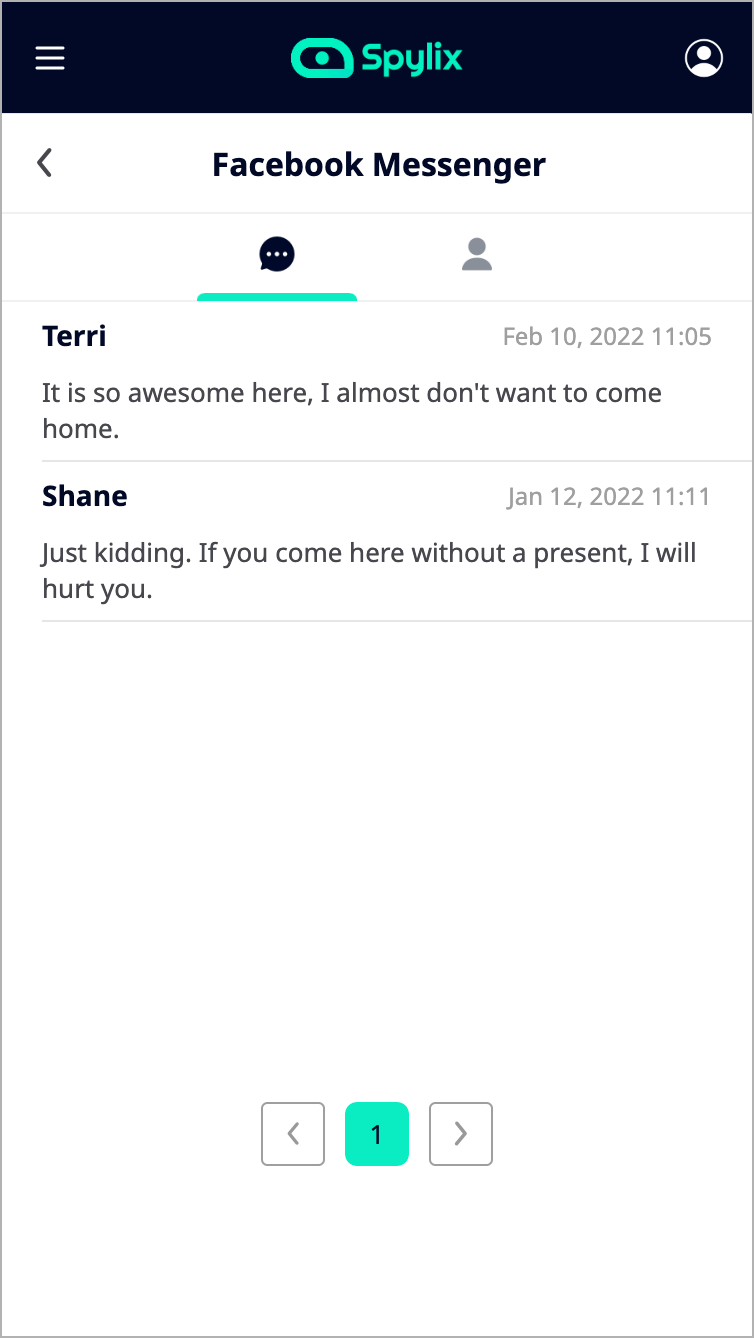 2.3 Spylix Hacking Features And Other Key Features
1. It Keeps monitoring Facebook Messages
Spylix obtains access to all communications in the Facebook account that you are spying on and makes them available to you through its web dashboard. The messages include timestamps, the actual message, and the communication parties.
2. Keeps an eye on Facebook's media files
While hacking a Facebook account, Spylix examines media assets such as movies and photos that have been uploaded or shared over messenger with other users.
3. Receives Notifications of All Facebook Activities
After adequately configuring Spylix, you will instantly observe any activity occurring on the target device. You'll see the target account's friends, posts, likes, comments, settings, and Facebook groups they're a part of it.
4. Responsible for Monitoring All Social Media Messages
Spylix, the most effective and finest hacking tool, monitors communications sent and received over WhatsApp, Instagram, Viber, and other social media platforms.
5. Excellent Keylogger
Spylix records every keystroke entered by the user of the target account. As a result of this excellent feature, you can see all the passwords they input.
6. Excellent Data Security
This solution offers a high degree of security by preventing any third party from monitoring your access to Facebook data. This feature instils trust in you when using this tool since you are not concerned about your privacy.
7. Operates in the Invisible Mode
Spylix monitors all Facebook activity in stealth mode, allowing you to maintain your anonymity during the hacking process. Because it does not show an icon on the target device, the owner of the Facebook account you are spying on is unaware.
8. It Functions Without the Need for Jailbreaking
This hacking technique works without target device to be jailbroken or rooted. Thus, the device's security is maintained.
Part 3: How to Hack Facebook Messenger by Resetting The Password?
The following approaches may be used when breaking someone's Facebook password:
1. Guessing
This is a method in which a word is attempted to be entered as a password. The passwords are derived from pet, family, or hobby names. When the correct password is supplied, the Facebook account may be accessed.
2. Attack on the Dictionary
This approach involves an automated procedure of inputting regularly used words and phrases as passwords. The majority of dictionaries are comprised of credentials obtained during prior hacking incidents. This approach capitalizes that most individuals choose memorable terms as passwords.
3. Socio-Economic Engineering
It entails duping the owner of the target Facebook account into thinking you are a real agent. You may pose as a customer service representative and then request a password. If they fall for your deception, utilise the password obtained to get into their Facebook account.
4. Phishing
It includes duping a user into clicking a link or downloading an attached file, and instead of delivering a helpful resource, the user is presented with a dangerous file. These files can hack into Facebook accounts and gain access to personal data.
5. Shoulder Surfing
Here, one must remain near to the individual logging into the Facebook account being hacked and then examine their credentials as they enter.
Once you've obtained their password and username, you may get into their account and see their data.
Part 4: How to Get Someone's Facebook Password without Changing It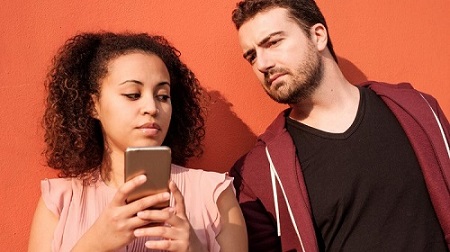 You have two alternatives to get someone's Facebook password without changing it.
The first is to use a keylogger to monitor the target device's user's keystrokes. Thus, anytime the user inputs their Facebook password, the keylogger records the keystrokes, giving you access to the password without requiring the user to change it.
Spylix is one such keylogger, as previously stated. While Spylix is an excellent parental control and surveillance program, it also functions as a keylogger, which may be used to discover someone's Facebook login.
The alternative approach for obtaining someone's Facebook password is more sophisticated and effective, provided you have the requisite desire and know-how.
A PC or laptop with an active internet connection is required.
How it works –
Through a web browser, access the Facebook website.
Log into your account to access the search box and enter the person's name whose password you're looking for.
Then, copy the target's username from their Facebook URL in the URL bar.
For instance, if the URL is facebook.com/abcde, you must copy the word 'abcde.'
You may then get their email address associated with their Facebook account using a Ninja Facebook ID Lookup service.
The disadvantage is that you will only access this information if the target's profile is public.
After obtaining the email address, return to Facebook and put it in the email area, followed by a right-click > Inspect Element.
You'll see a line with the text input type=" password."
By changing the type from "password" to "text," you may know the user's Facebook password without changing it.
Part 5: How to Hack Facebook Account Using A Cross-Site Request Forgery Attack?
The victim must click a website link (in a browser on which the victim should be signed into Facebook).
The issue occurred in claiming Facebook's email address endpoint. When a user declares an email address, no server-side validation of the user making the request is done, allowing an email address to be claimed on any Facebook account.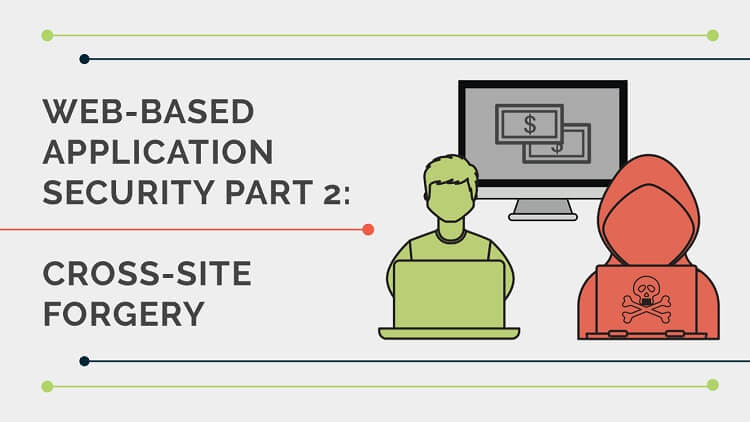 Before creating a CSRF attack page, you must get the email claim URL.
To do this, attempt to change your email address to one already associated with a Facebook account.
Then, if the email is yours, you will be prompted to claim it.
Once we click the claim button, a popup window with a claim button should send us to the URL we need.
The URL should seem as follows:
https://www.facebook.com/support/openid/accept hotmail.php?appdata=%7B%22fbid%22%3A%22&code=
You now own the URL. The last step is to develop a page that will include the URL in an iframe and transmit it to the victim.
Once the victim navigates to the URL, the email address will be associated with their Facebook account. That is all. You may now hijack the victim's Facebook account through the reset password option.
Part 6: 7 Tips for Parents to Keep Their Kids Safe on Facebook Online
As a parent, you understand safeguarding your information and keeping hackers at bay.
That is the primary reason hackers target children's and adolescent accounts: they are negligent with these tiny issues and easily fall for the trap.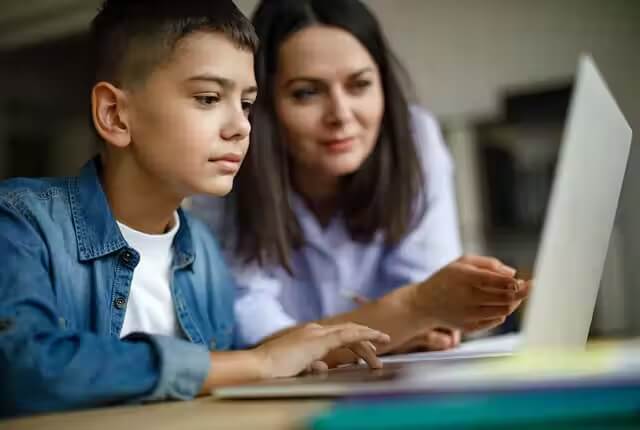 1. Register If You Are Under the Age of 13
While everyone is aware of this, not everyone adheres to it. Children are often so anxious to join Facebook that they readily fabricate their age, unaware that there are legitimate reasons for the age restriction.
2. Strong Privacy Preferences
When people join Facebook, they often share a great deal of personal information and entertainment without regard for the implications.
They must be instructed not to disclose their phone numbers, email addresses, or any other personal information on their profile with the public.
3. Never Post Your Location Online
Predators and thieves are always on the lookout for this tiny amount of information about your personals.
4. Notify Us of Abuse
Children must be educated that they should not hesitate to report abuse if they feel intimidated by someone on Facebook or have received threatening communications.
5. Passwords Should Be Robust
This is another reason parents must assist their children in creating an account. Teens often choose stupid passwords for their new accounts without considering how much simpler it will be for the hacker to infiltrate.
6. Take Care With What You Post
Inform them that regardless of how ready they are to share every detail of their lives, they must refrain. Hackers and predators are always on the lookout for dumb things that youngsters put on their social media accounts to exploit them against the children.
7. Ensure that Parental Controls are in place.
Yes, parents have a tremendous obligation to care for their children, and they may utilise parental control tools to ensure they are keeping an eye on them.
Parental monitoring tools such as Spylix ensure that you are always aware of what your children are doing on their social media platforms and with whom they are communicating.
Conclusion
Thus, there are numerous techniques for monitoring Facebook user accounts, with the greatest being Facebook tracking programs for hacking someone's Facebook.
Install it once, and you'll be able to monitor it easily from anywhere globally and on any device.