"Can I check my text messages online? During office hours, I am not allowed to use my phone, but many important text messages go unnoticed? Is it possible to read them on a computer or another device?"
Text messages are still considered an effective and free solution to communicate with other people, especially family members.
However, there may come a time when your phone isn't approachable or circumstances do not allow you to access the phone to view the texts.
So, what if you aim to view the messages online quickly? Well, read this post, as we have discussed this topic in complete detail using 4 methods.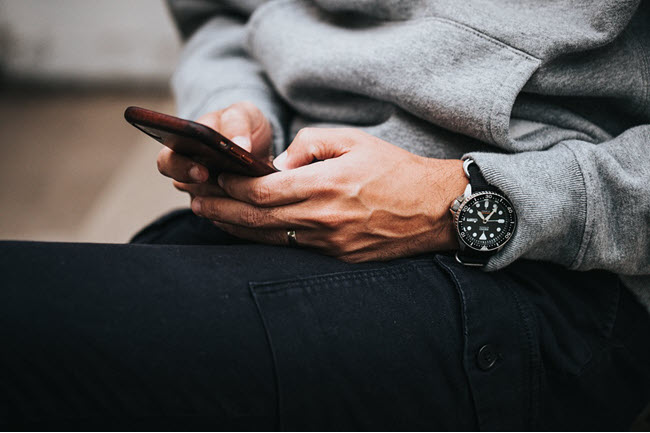 Q: Can You View Your Text Messages Online?
Is it possible to view your text messages online? This is a question many people ask, and the answer depends on several factors, such as your mobile service provider and the kind of messaging service you use.
Some mobile carriers might provide online platforms for standard SMS text messages for accessing your texts.
To use this feature, you'd need to set up an account on the carrier's website and associate it with your phone number. Remember, not all carriers have this option, so verifying with your provider is essential.
On another note, you're in luck if you rely on internet-based messaging apps like WhatsApp, Facebook Messenger, or iMessage (for iOS users).
These services typically include web or desktop versions, which make it a breeze to access your messages from any device with internet connectivity.
Way 1: Use a Third-Party App to Check My Text Messages Online
We recommend enabling the Spylix app to learn how to check my text messages online!
Once installed on your Android device, iPhone, or iPad, you can access the Spylix control panel on any computer or cell phone to read the texts online.
It also offers an exciting new feature, which lets you read even deleted messages.
Key Features of Spylix Text Messages Spy App
So what can you access with the Spylix Text Messages Spy feature?
Follow the list to learn the details:
Read the complete text history (sent and received) with a specific user
Review the timestamps when the text was sent or received
Check the sender and receiver's name, number, and profile picture
How to Check My Text Messages Online?
Install Spylix by applying the following step-by-step guide and quickly learn "how to check my text messages online?"
Check iPhone Text Messages Online
Step 1: Create the New Spylix Account
On the app's website, click Sign Up Free and enter your email address to make a new account for free.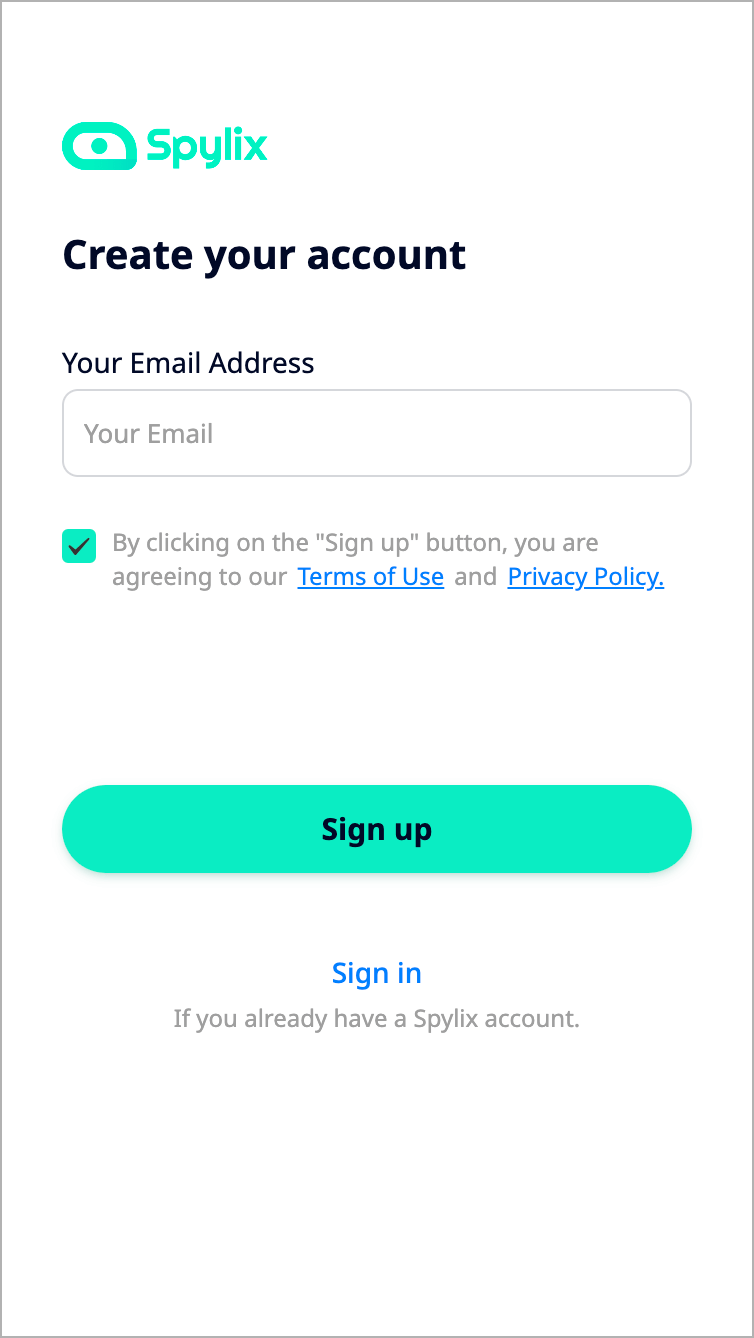 Step 2: Share The iCloud Account
Share your iCloud credentials enabled on your iPhone to verify the device.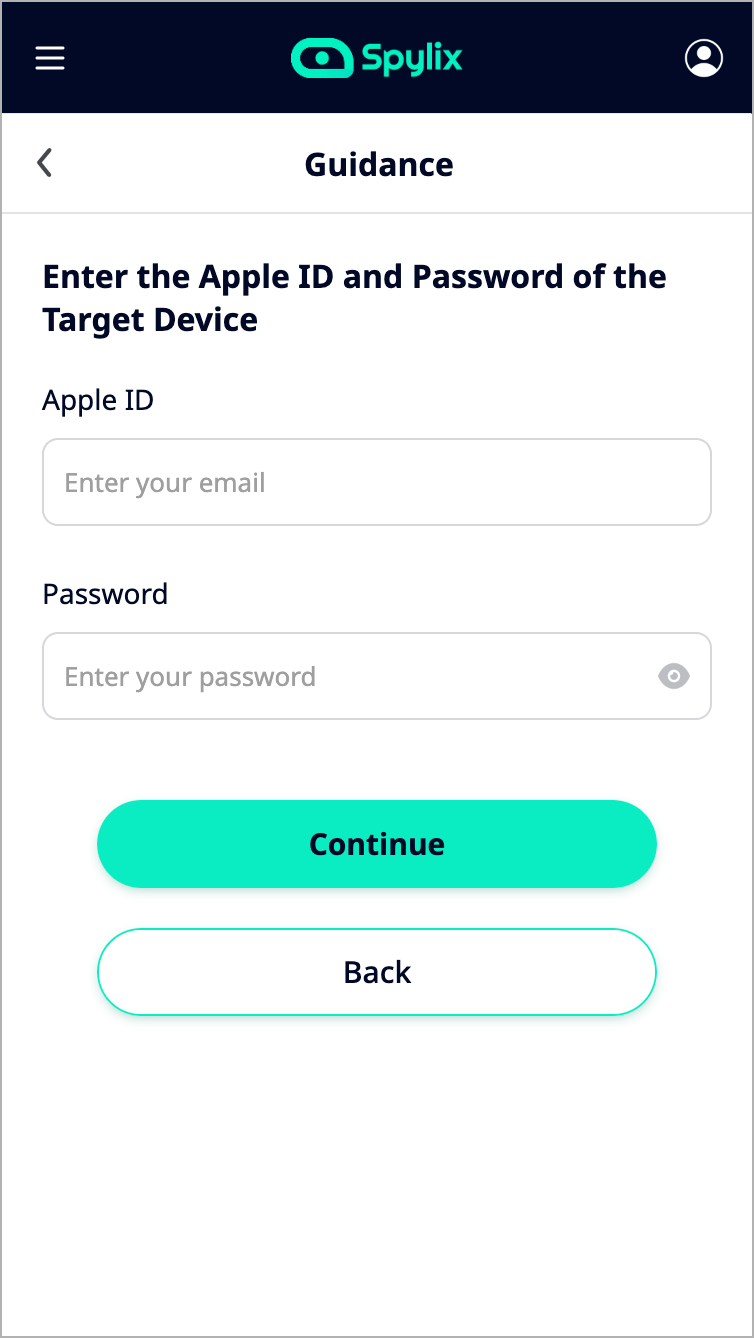 Step 3: Check Your iPhone Messages Online
Visit the Spylix dashboard. Under the General Features section, click Text Messages to read the chats online.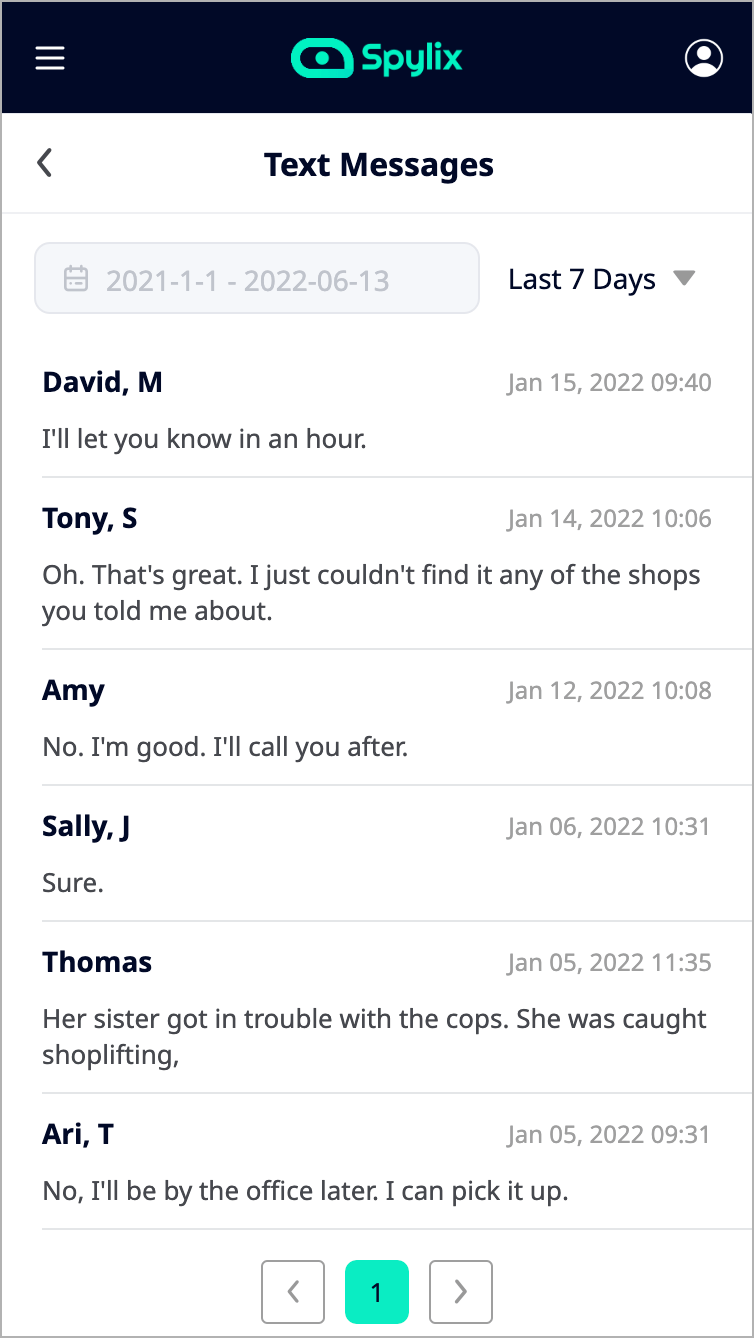 Check Android Text Messages
Step 1: Sign Up
From any web browser, open the Spylix visit, and make a new account by sharing your email address only.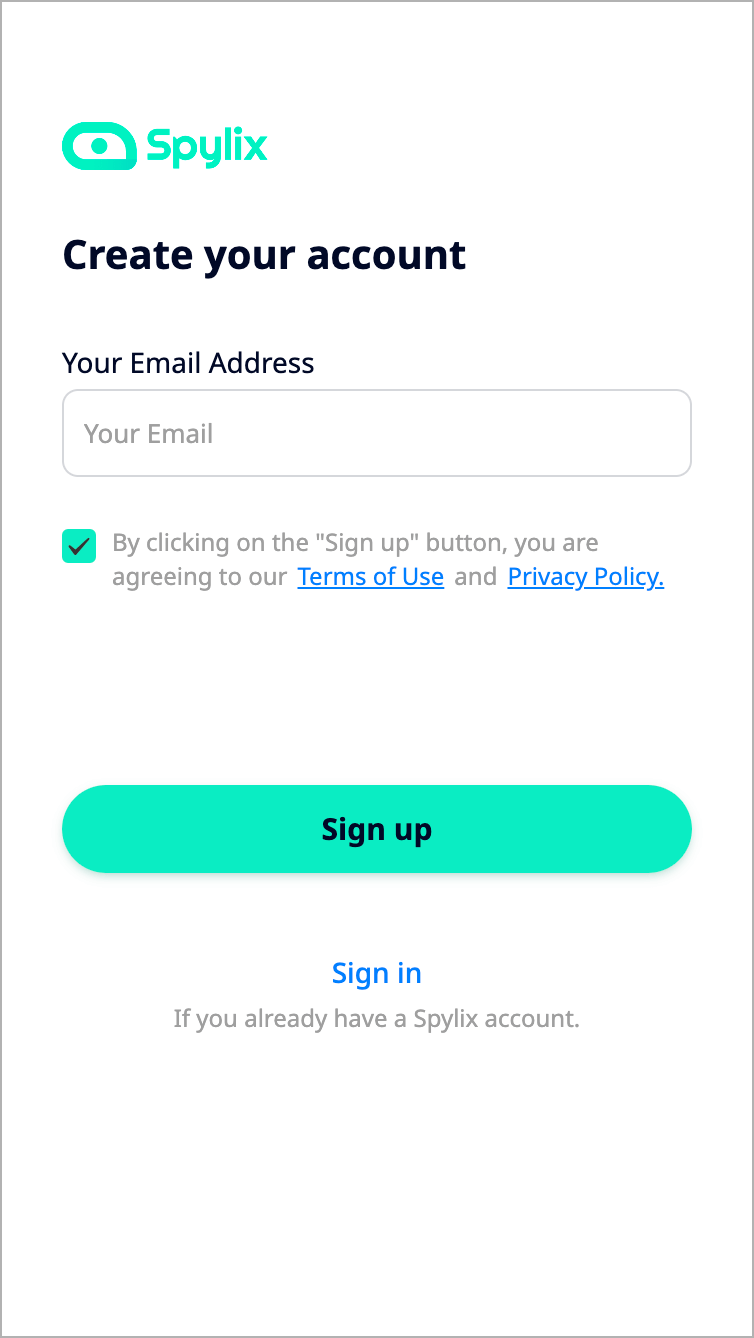 Step 2: Install the Spylix App
Set up the app on your Android phone by following the guidelines on your device.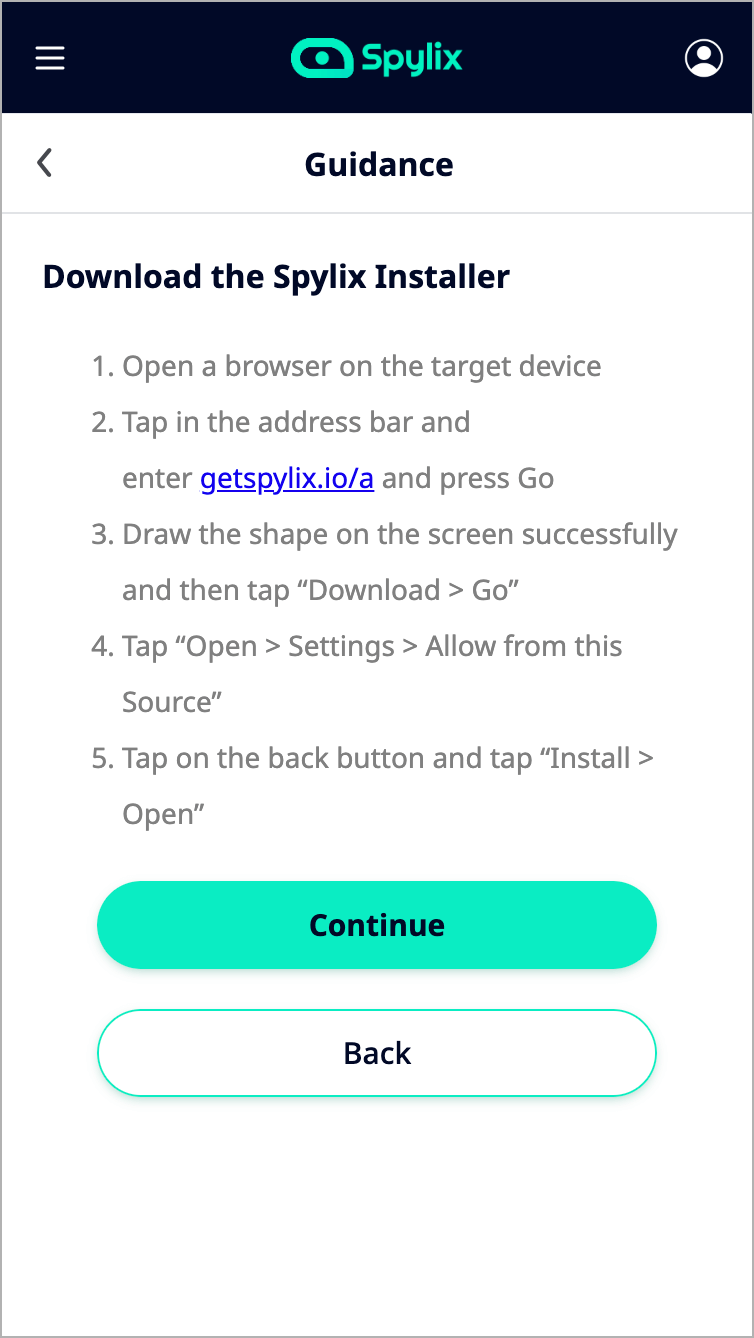 Step 3: Track Your Android Text Messages Online
Access the online dashboard. Next, go to the General Features section and click on Text Messages to read the SMS online.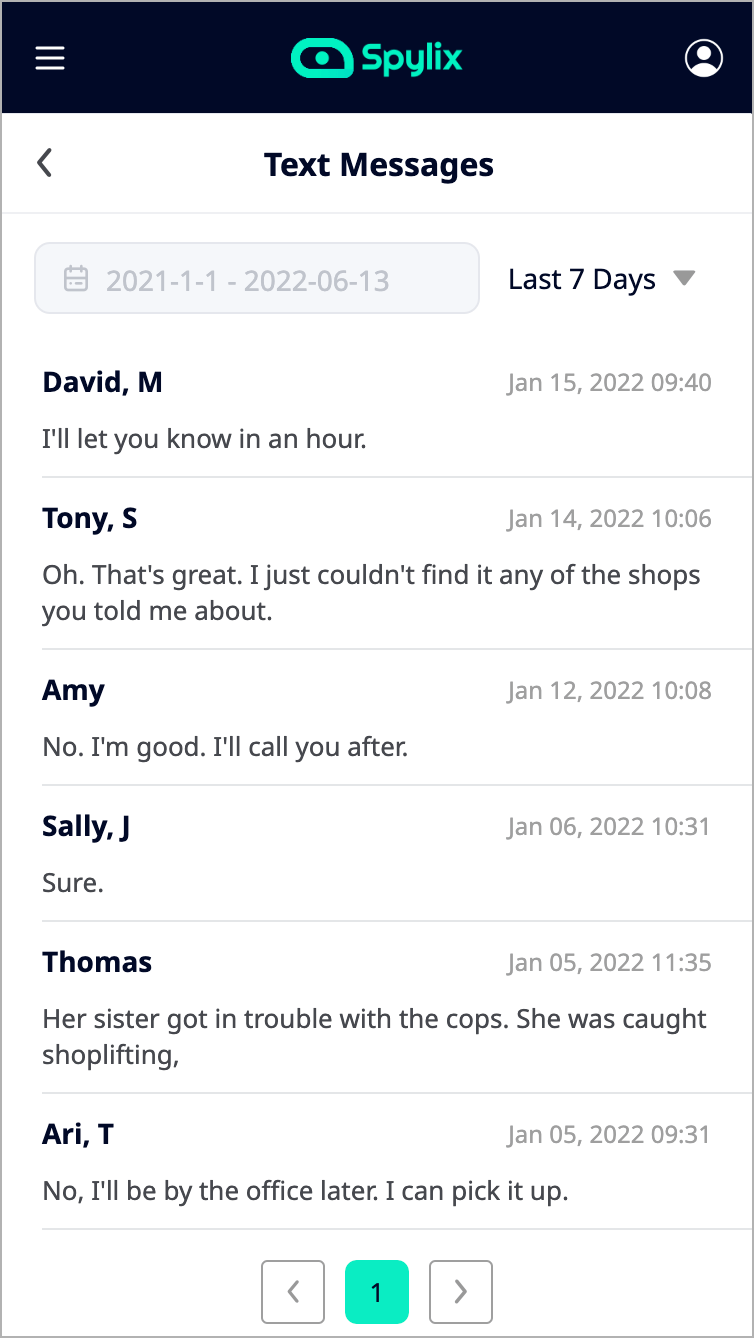 Alt: Read the Android texts online
What Else Can Spylix Do?
Other than enabling you to "check my phone text messages online", the following features are also available with Spylix:
GPS Tracking and Geo-Fencing
Social Media Spying
Call Logs and Contact List Tracker
Apps and URLs Blocker
Screen Recorder
Keylogger
Why Choose Spylix as The Best Text Messages Spy App?
Not only can you use Spylix to check your mobile messages, but you can quietly enable this app on your partner or child's phone to track their activities anonymously.
The installation process is simple and requires no technical skill. As evident from the set up guide earlier, there is no need to install a software or app on the iPhone, and the Android app only takes a few minutes to get enabled.
Moreover, Spylix does not ask you to alter the basic settings of the target phone(root or jailbreak). This is a big positive, as most apps on the market only function properly if the target device's settings have been manipulated.
Customer support is available 24/7 for technical and service-related assistance. The pricing plans are easy on the budget as well.
Way 2: Contact Network Provider to Check My Text Messages Online
If you are subscribed to carriers like Verizon, AT&T, or Sprint, you can access their web portal and sign in to your account to access your text messages online. This is an excellent way to manage the mobile data.
The steps are as follows:
Visit the online portal of your carrier, for example, My Verizon.
Enter your login details, and tap on your Account Settings.
There, select the Text Online option to view the messages.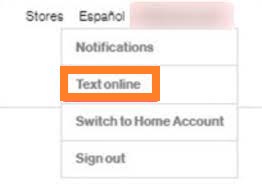 Limitations
Your carrier may not offer online text storage
You may have to pay extra to utilize the online storage services
Way 3: Use Google Messages for Web to Check My Text Messages Online
Google Messages is a useful tool for viewing text messages on another device. This is a secure solution, as you would require a Q/R code to access the texts, which would be unique to your device.
Note: Make sure you have installed the latest version of the Messages by Google app on your Android device. Also, the device should have Android 5.0 or higher enabled, and the internet has to be connected to it.
Check out the steps here:
Run the Messages by Google app on your device.
Access the Settings menu, and tap on Device Pairing.
Now, on your PC, visit the Messages web portal.
Scan the Q/R code to pair the device.
Now, you can easily view the texts on your computer online.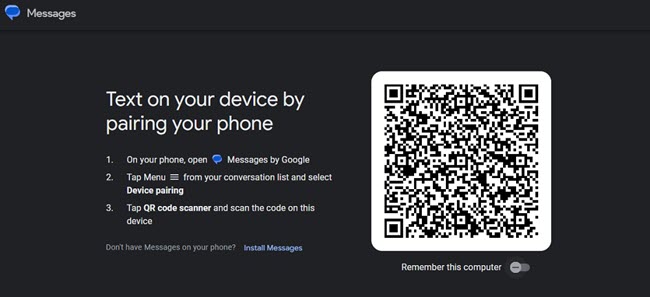 Limitations
It only works for Android devices
Way 4: Use iCloud Sync to Read My Messages
If you are wondering, "Can I check my iPhone text messages online" we have good news!
Simply employ the services of iCloud to access the texts on any device for free. This platform will create a backup of all your iMessage app texts.
Here is how you can set up iCloud to sync your messages!
From your iPhone Settings menu, tap your Name, and select iCloud.
If the iPhone is working on iOS 16, tap Show All and Messages before switching on the Sync this iPhone option.
For older versions of iOS, tap Turn On Messages.
Now, open iCloud on any device, and enter your Apple ID credentials to view the messages online.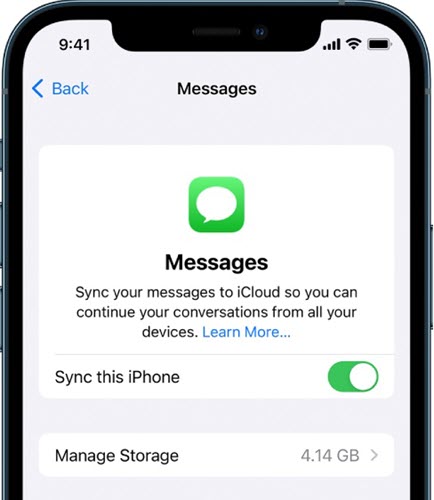 Limitations
Limited only to iOS users
Setting the iCloud backup is time-consuming and a bit technical
Reviews of The Above 4 Ways
Now that we've covered the four ways to access your text messages online let's take a look at a comparison table to easily understand the differences between each method:
| Method | Ease of Use | Real-Time Updates | Other Tracking Features |
| --- | --- | --- | --- |
| Spylix App | Easy | Yes | Yes |
| Network Provider | Moderate | Varies | No |
| Google Messages | Easy | Yes | No |
| iCloud | Moderate | Yes | No |
Spylix is the best choice, as installing it on the target device takes mere minutes. Moreover, utilizing several tracking features without additional cost is a big plus, especially if you aim to keep tabs on your children or partner/spouse.
FAQs about Text Messages
We have explored additional tips about text messages here. Read on!
6.1 How do I access my text messages on Gmail?
If you have forwarded your texts to your Gmail account as email, then you can read those texts online using the app.
Just launch the Gmail app or visit the website and enter your Google Account details.
Next, search SMS, texts, or a similar keyword to access the messages.
That's it!
6.2 How can I read other mobile messages online?
You only need to install Spylix on the other mobile phone to read the messages on the online control panel without anyone knowing.
6.3 Can I view my text message history?
Yes!
Once you install the Spylix app on your phone, you only need to access the online dashboard from any device. There, tap the Text Messages option to view the entire chat history, even the deleted ones.
Conclusion
We end our article on "how to check my text messages online" by recommending Spylix!
It is an excellent tool to check not only your messages online but the texts exchanged by your loved ones on their devices.
Other solutions are also effective, but the extra layer of tracking features, cost-effectiveness, and round-the-clock customer support make Spylix the best option!