What is your kid doing with the iPhone keeping them busy? You may think that your child is okay until you hear what is going on with other kids. When the paranoia kicks in, the next thing is to pick up the phone and see why your kid is staring at the small screen.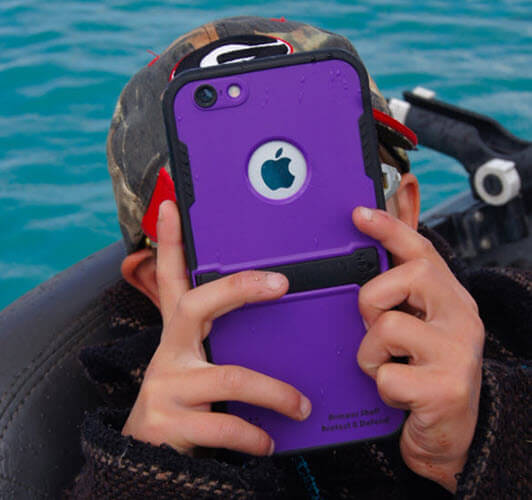 That can, however, not happen every time, and that's why you need to know how to monitor kid's iPhone. You can do it while away without worrying your kid by often asking for the phone. This article will shed light on how to use different solutions.
We will also look at the parental control that the iPhone features and what you can get from it before proceeding to the monitoring solutions.
Monitor Kids iPhone? What Can Parents Do?
If you monitor kids' iPhones using parental control measures, there is a lot you can view and restrict. First, it's possible to view the phone activities via the web by logging into the child's iPhone iCloud.
You can view the messages, contacts, media files, and other things remotely. Once you have the parental controls set up, you will be able to work on the following:
Allow Apps and Features
This function allows you to enable or disable apps and features. Once you deactivate an application, it will still be on the iPhone, but it will not appear on the home screen. This is a valuable feature if you don't want your kid to use specific applications.
If you also note that some apps are being misused, this functionality will come in handy.
Restrict App Store and iTunes Purchases
You can also restrict what your kid buys or downloads from the app store in addition to iTunes activities. This is a useful parental control feature since your kid will not have permission to buy anything that deems harmful or not fit for their age.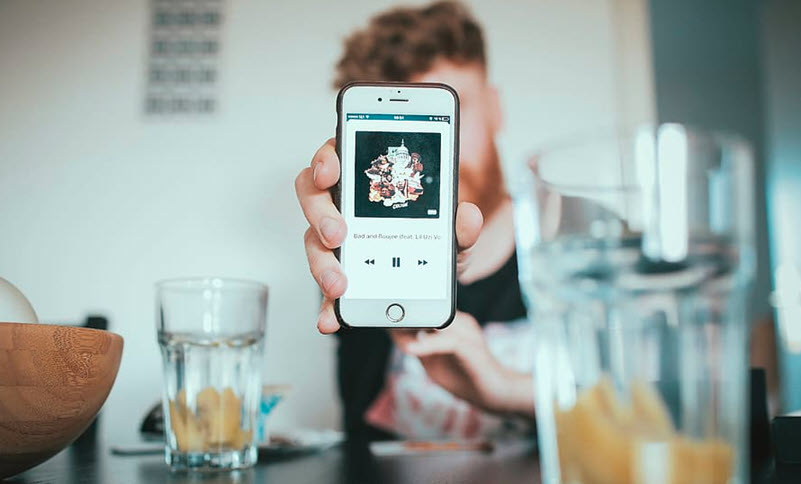 Prevent Explicit Content with Specific Ratings
Kids will want to watch everything, primarily when it's meant for adults. As a parent, you have to restrict what your child can view, which is possible with iPhones. You can restrict your kid from watching or streaming content in the explicit category here.
You can restrict TV shows, movies, and music with specific ratings on the internet.
Restricting the Game Center
Under the game's control, you can restrict how your kid plays and interacts with others when playing online. The limitations include restricting multiplayer games from everyone and only allowing friends.
You can also limit adding friends and connecting with new people. There is also a way to restrict screen capture or recording private messaging within games.
How to Monitor Kid's iPhone Remotely?
You can deploy the restrictions allowed via parental controls but is that enough? You need apps to monitor kids' phones to be a step ahead if the child decides to be trickier. Spylix is a parental monitoring app for iPhone that allows you to keep your third eye open.
Using such a spying application means getting hold of the kid's iPhone activities. You will not need the phone to know whom they texted or what they viewed on the web.
Parental controls in the application will help you block applications and restrict access to specified Wi-Fi connections and web content. Spylix is a parental monitoring app for iPhone that includes the functions you get from the iPhone controls.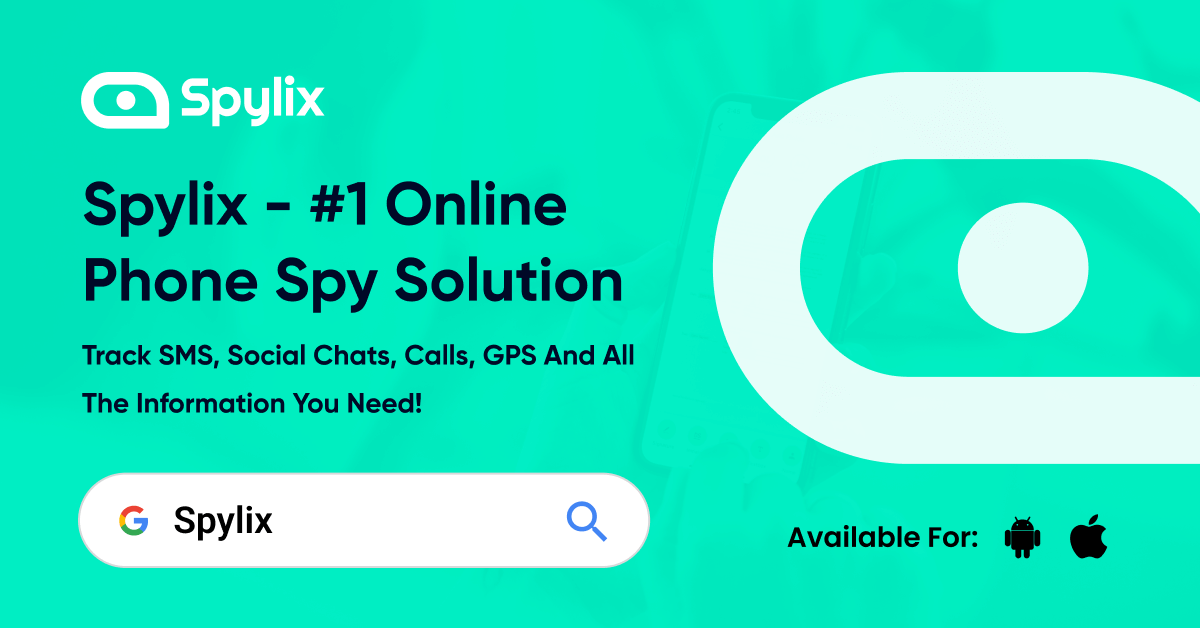 The main question now is why are we recommending Spylix?
Why Should You Choose Spylix Parental Control App?
As we said, this is an app with more advantages than settling for parental controls. Once you use it on the kid's iPhone, you will realize the following:
It's Easy to Set Up
Spylix will not need much apart from the iPhone's iCloud ID. There is no physical installation on the phone, so you don't need to touch it if you have the credentials. It will take you about five minutes to set up and get everything running remotely.
It's Not Visible on the Kid's Phone
Spylix hides the icon after the setup. Therefore, you will not know if there is a foreign app installed to monitor their activities. We call that the stealth mode. Since there is no physical installation, there is no phone memory loss.
You Get Everything Remotely
After the setup, Spylix will show you all the iPhone activities remotely. You can view the contact, calls, messages, GPS location, social media activities, installed applications, etc. All you need is to log into your account using another device.
Nice Dashboard View
The app has an intuitive dashboard that gives you a highlight of the iPhone's activities. You also get all the features you need via the menu on the left. Everything is well-labeled, and the details are well elaborated. In short, you don't miss anything here.
Real-time Updates
Everything the child does on the phone is updated on your dashboard automatically. If there are no updates, you can refresh the page or wait for iCloud to finish updating on the Spylix end.
Remote Uninstallation
If you don't need to use Spylix anymore, you can get rid of it remotely. An uninstallation button on the dashboard allows you to remove it remotely without your kid's knowledge.
NB: You also need to note that this application does not need jailbreaking. Your kid's iPhone will remain the same after the setup, and that's great if you want to reduce the suspicion. Furthermore, the jailbreak disapproval allows you to keep the phone's warranty.
How to Monitor Kid's iPhone Accurately?
Step 1: Sign up with Spylix and choose the Apple icon to proceed. Subscribe to one of the plans and then proceed to the wizard page for more instructions.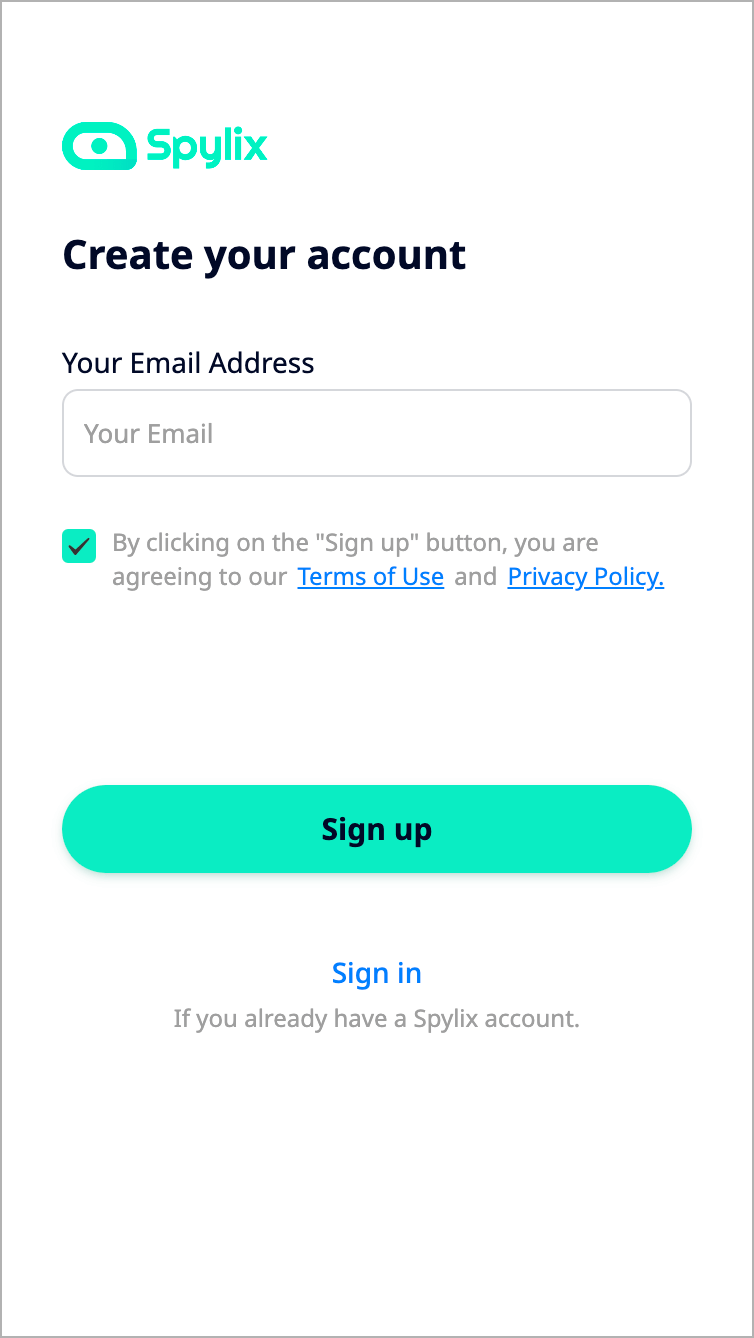 Step 2: Verify the iCloud ID on the website and then wait for the Spylix and iCloud syncing.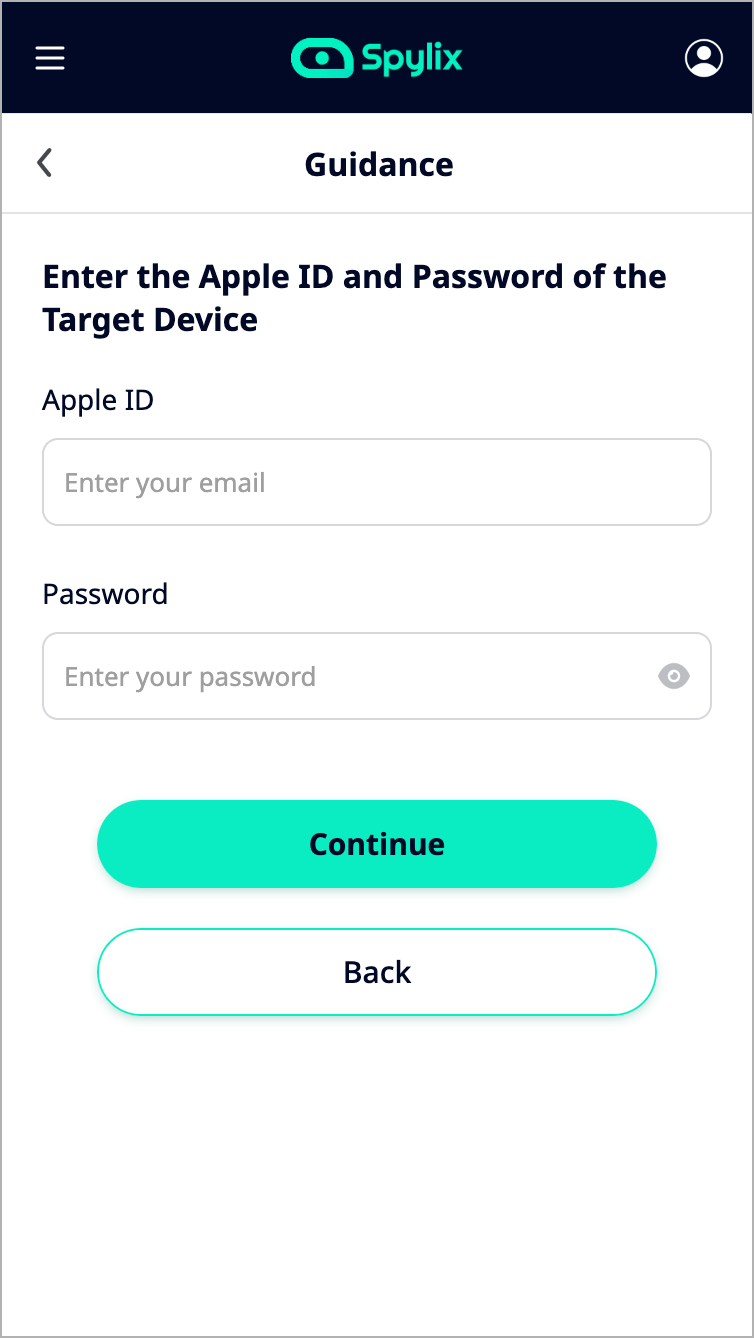 Step 3: Access the dashboard to view what Spylix has collected. You can later log in using a different device to see the progress.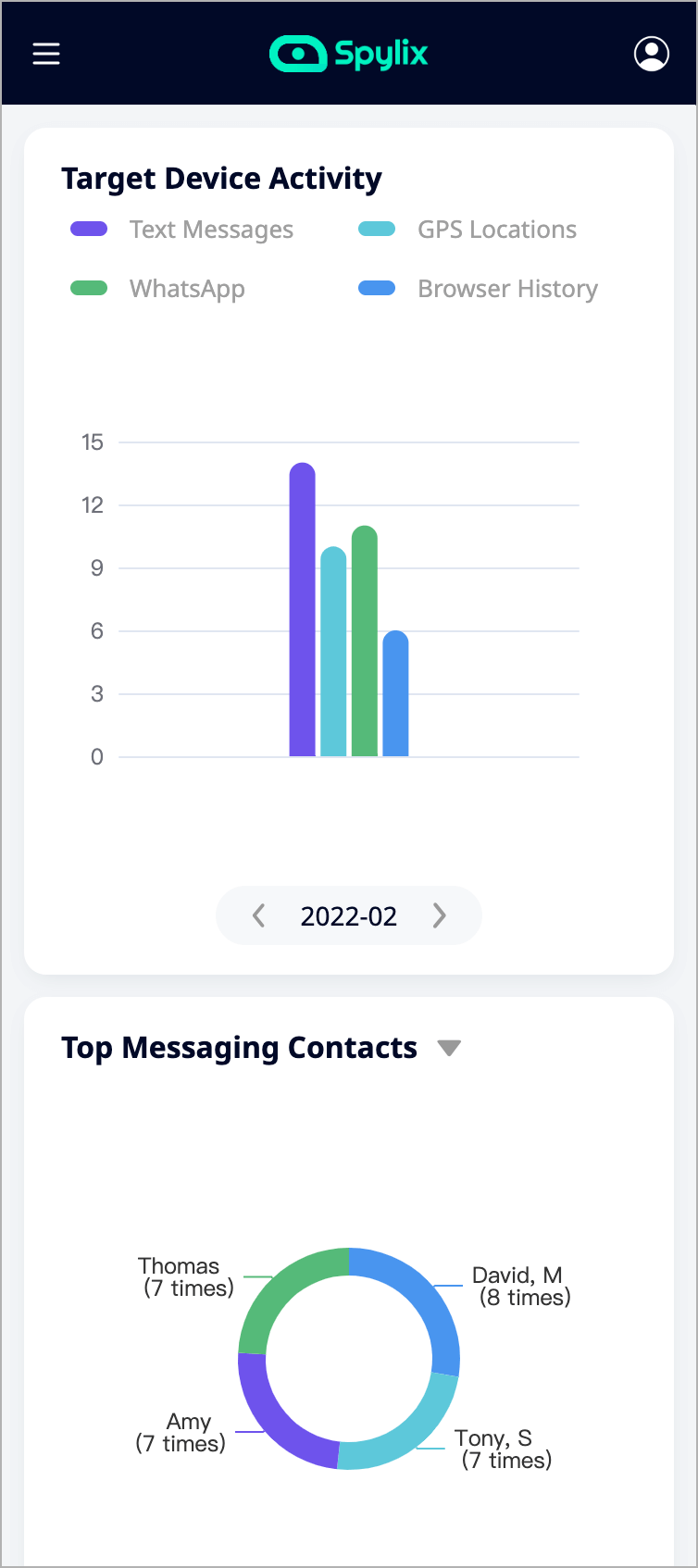 How to Run a Parent Monitoring with a Family Sharing Group?
As we highlighted before, iPhones and iPads have parental controls. You can use them to keep the kids safe and monitor iPhone activity via your computer or your iPhone device since the controls also link with Family Sharing.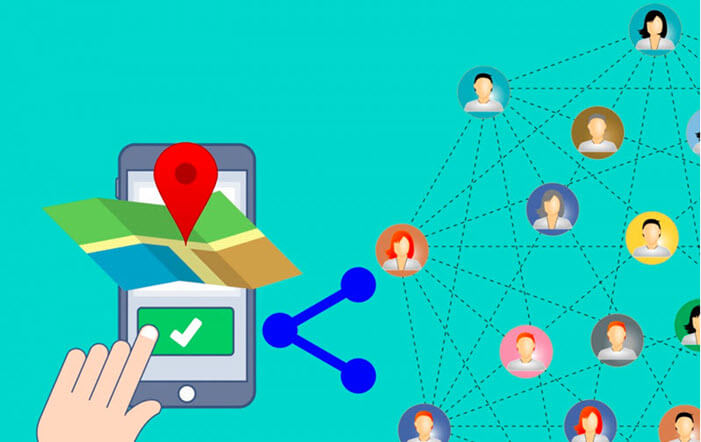 Here is how you go about creating a Family Sharing Group:
These steps should happen before you start setting up the parental controls. Once you create the group, you can include your kids if they are under 13 years old and then proceed to apply the restrictions.
Step 1: Visit the Settings app on your iPhone and tap your name at the top. Select the 'Set up Family Sharing' to get started.
Step 2: Follow the instructions on the screen to add family, payment methods, and family sharing options.
Step 3: If you want to add more members, you can do so via the 'Add Family Member' option. If there is a family group already, you can contact the organizer to add you.
How to Create a Child Account
The family members can join the group if they have their Apple credentials. You need to create an account for kids under 13 years of age since Apple does not allow anyone younger to do so.
Once the child attains 13 years, they can choose to leave the group at will. Here is how you go about creating the child's account:
Step 1: Go to the settings application, tap on your name at the top, and proceed to family sharing.
Step 2: Tap on 'Add Family Member' and then 'Create a Child Account'. Use the screen instructions to set up your child's Apple ID.
Step 3: astly, visit your child's phone to sign in using the email address and password you used to create the account.
What Do Parents Need to Pay Attention To?
As you set up the account and what to control, you need to pay attention to the following:
Assigning parents or guardians: You can add a few family members and close friends and assign some of them the parental controls. However, you should be careful about who you allow controlling your child's iPhone activities.
Screen Time Monitoring: This is where you set up the screen time for your kid. You need to know how you can allow your kid to use the phone and when you need it off. That way, you will not need to restrict phone use when the child needs to use the phone.
Allowing Downloads: You can allow specific app downloads and purchases since there is a gift card inclusion, among other payment methods. You should restrict apps that the child does not need or will make them vulnerable to external virtual attacks.
Content and Privacy Restrictions: As a parent, you know what your kid should watch and what they should never stumble on. Using the content and privacy restrictions will allow you to restrict apps and content with a specific rating.
Other Apps to Monitor Kids' Phones
Other apps can help you monitor an iPhone remotely. Here are Spylix alternatives to help you monitor a child's iPhone.
Bark
The Bark is a parental control app that allows you to control more than 30 applications on the kid's iPhone. It requires a one-time installation on the phone before proceeding to the remote dashboard.
It's known to hide while working, which means the child will not know anything about it. Once you are online, you can check on contacts, messages, location, and social media activities.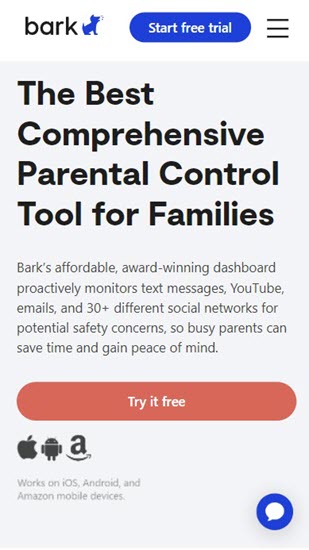 It functions well if you need to set up screen time and controls the content your child can view. There are also alerts if your child does something contrary to what you have set up.
It's an application that has helped many parents detect online bullying, depression, drug use, and other issues that affect millennial kids.
Pros:
You can view the iPhone activities remotely
Ability to set up screen time and block websites
Works in the background
Alerts you when there is an issue
Cons:
It requires installation regardless of the device
No features such as keylogger
Parental Control - Screen Time & Location Tracker
The Screen Time Parental Control is available for iOS and Android devices. It allows you to limit app usage and set up screen time for your kid. You can also block websites and apps and view where the child is in real-time.
There is the free version and the premium one. You can use the latter for the first seven days after installation. After that, you will switch to the free version until you pay to get the premium services.

Some of the features here include monitoring the kid's phone screen time, app usage, viewing the YouTube content, checking the visited websites, receiving notifications about new installations, and more. You will also receive an analysis of the kid's overall phone activities.
Pros:
It allows you to restrict a child's phone use
It's compatible with Android as well
You can block inappropriate web content or applications
Cons:
You don't get features such as keylogger
You have to pay to get more features
Net Nanny
Lastly, we have the Net Nanny option, a modern parental control app for iPhones and Android. The reason why we are recommending this application is due to its web-filtering ability.
Instead of automatically blocking the content, it lets you analyze the web pages as you create the filters yourself. More functionalities include blocking more than 100 apps on iPhone, tracking the kid's location, and setting up the schedules and allowances.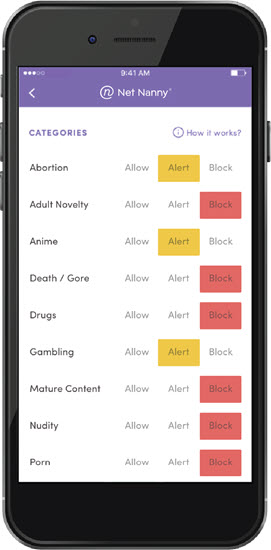 Advisor functionality also tells you which apps you should be wary of in advance. What you cannot do with Net Nanny is view the text and calls. You can only do that on the Android version.
Pros:
Allows customized web filtration
Blocks many applications
Alerts you about other apps you should watch out
Cons:
The iPhone version has limited features when compared to the Android side
Monitor Kid's iPhones to Keep Them Safe Now!
After learning how to monitor kid's iPhone, the next part is testing and deploying the recommended solutions. Using parental controls on the kid's phone is a good start, but we believe you need more than that.
You need to set up an app like Spylix and monitor the activities remotely. The best part about using it is that it does not require physical installation or jailbreaking.