Have you felt a sudden change in your child's behavior?
Have you wondered how can I monitor my child's text messages on iPhone to know what's going on with their life?
You might have heard of parents having issues with their children. It is a common scenario where parents may have found it challenging to monitor what their children are up to. And in most cases, parents have to face much trouble to stop their children from bad habits.
But these days, one of the most common ways of monitoring your child is by getting the child's text messages on the iPhone without them knowing. Here are a few parental control ways on how to monitor kid's iPhone.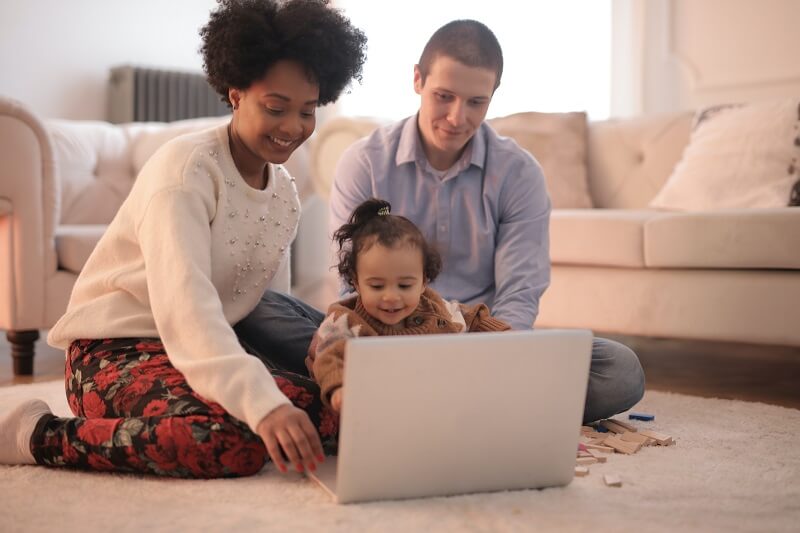 Part 1: What Should Parents Prepare Before Monitoring Their Child's iPhone?
Before understanding how to track a kid's iPhone remotely, a few things should be taken into account. Otherwise, it might be a bit tricky to monitor child's iPhone.
Check out the list below:
1.1 iCloud Credentials
To monitor a child's iCloud account, you must know the child's Apple ID credentials(i.e., the email address and password they use with iCloud).
1.2 iCloud Account Password
Nowadays, kids have a habit of changing their account passwords frequently. In case your child changes their iCloud account password, then you will need to update the password as well in order to sync with the device.
1.3 Connected to the Internet
Well, having the iPhone connected to the internet is the most important thing to efficiently track the messages. 
Though it is out of your control, you can encourage your child to remain online whenever they are outside of the house.
Which Info Can You Get From Kid's Text Messages?
There is plenty that you can find out by accessing the child's chatting history. We have listed some of the things here:
What type of people the kid is interacting with via iMessage or SMS.
Learning if they are romantically involved with someone?
If someone is bullying them or not!
Part 2: How Can I Monitor My Child's Text Messages on iPhone?
If you're concerned about what your child is doing on their phone or whom they are texting, you can use Spylix to monitor them more effectively.
This stealthy spying app lets you keep an eye on all of your kid's activities while they're on the go because it's undetectable and works silently in the background. 
So if you want reassurance that they're not exposed to inappropriate content via messages, especially when chatting with their friends, this is a great way to find out!
Step-By-Step Guidance to Use Spylix
It is effortless to learn how to track kid's iPhone with Spylix. Simply apply the installation process mentioned as follows to enable remote message monitoring.
Step 1: Create A New Account
First, sign up on Spylix for free using your valid email address. Next, select iOS as the target device, and finally purchase the service.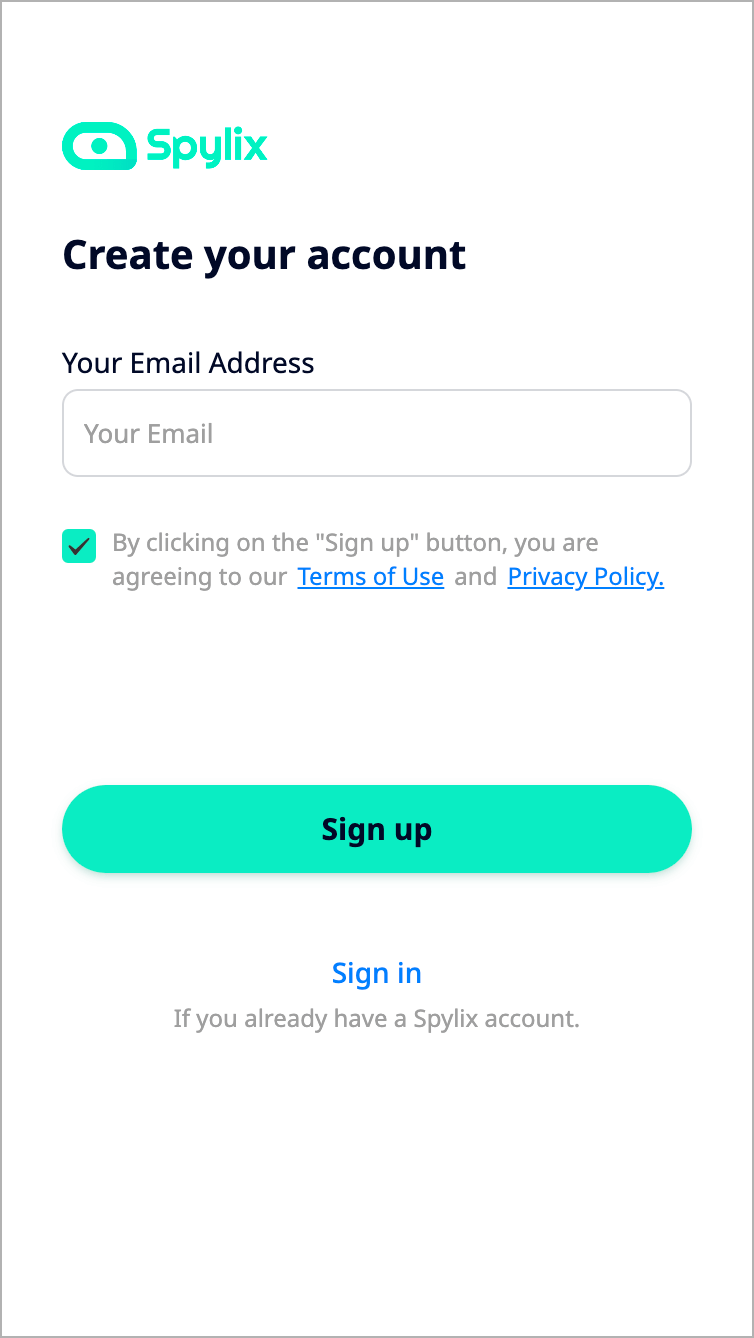 Step 2: Enter the iCloud Credentials
In this phase, you have to enter the child's iCloud ID and password to access the backup files(messages).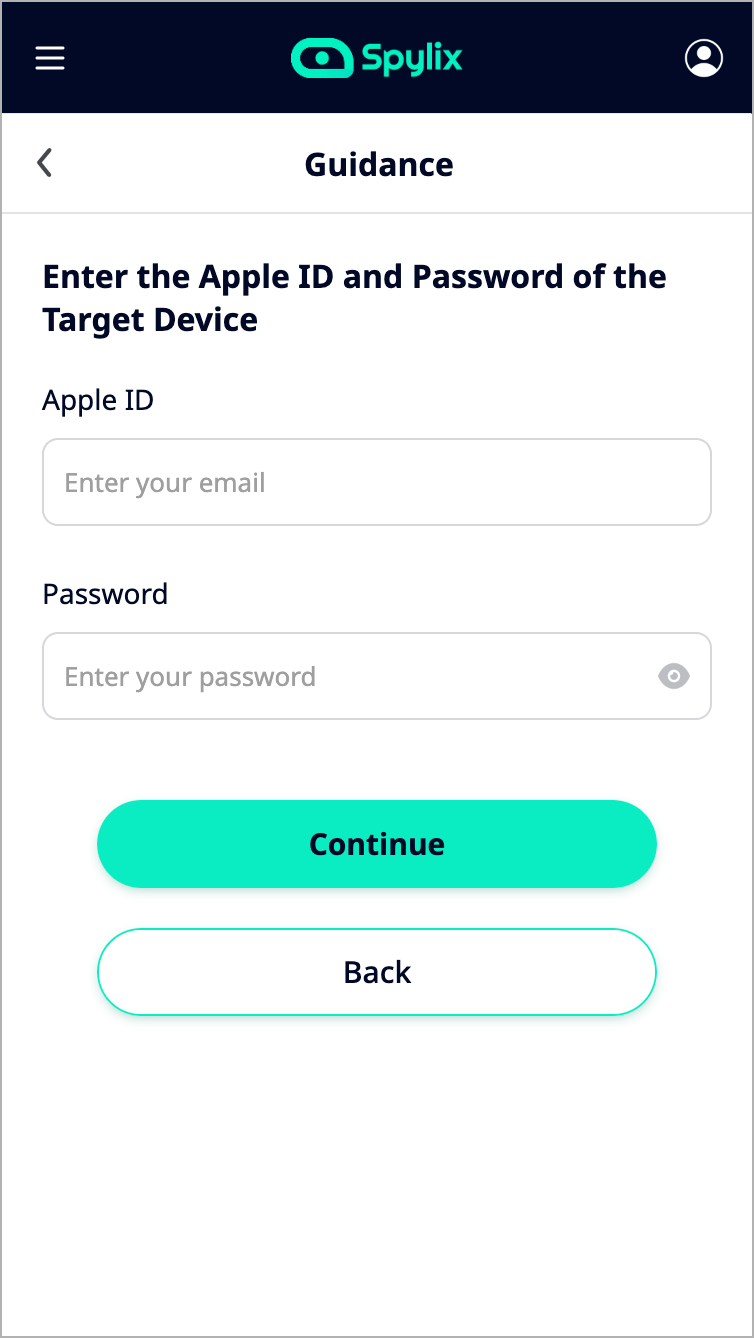 Step 3: Start Monitoring Messages
Once all is set and done, enter your Spylix account details to open the Online Control Panel, where the child's entire chat history is accessible.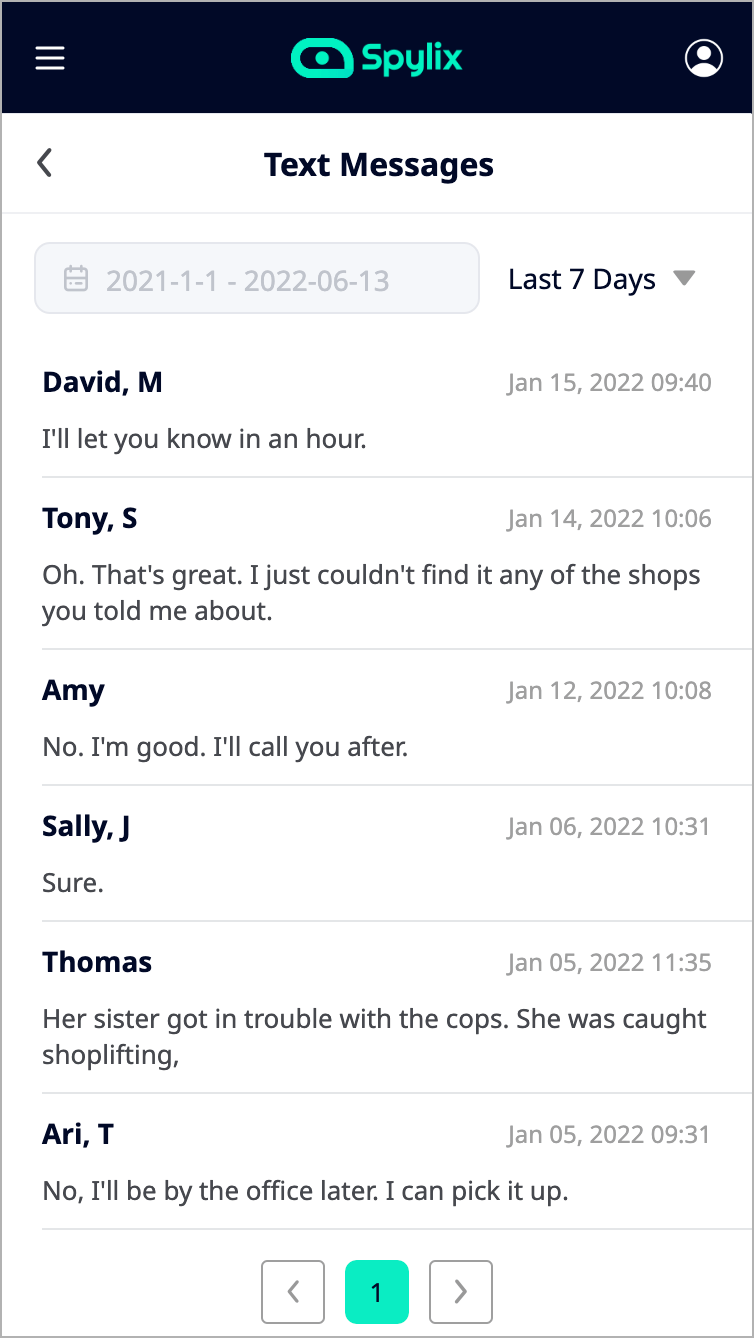 Why Should You Opt for Spylix?
There are several reasons why Spylix is the better option than the two solutions(iCloud and Forward Messages) mentioned in this post to learn how to monitor a kid's iPhone.
We will discuss the top 3 factors here in this section. So, let's begin!
Undetectable

You only have to enter the child's iCloud account details only once, and that too remotely to monitor their text messages. Other solutions require you to physically access the target iPhone.

Bonus Features

Spylix offers a wide variety of tracking features to learn what your child is up to and ensure they are safe from any harm. With this text monitoring app for iPhone, you can check their live location, social media chat messages, media file exchanges, browsing history, and more! Isn't it awesome?

Easy to Use

There is no need to acquire any prior technical skill to navigate Spylix's Control Panel. Simply enter the child's iCloud credential, and start tracking!
Part 3: How to Monitor Kids iPhone with iCloud?
iCloud message sync is an easy way to monitor your kid's text messages. If the device has iOS 12+, you can enable iCloud message syncing and access all data from another computer or device.
Still, you must know the kid's Apple ID credentials!
However, you can easily read messages from your child's phone. Isn't it convenient?
Step By Step Guidance to Monitor Your Kids
If you are still thinking about how can I see everything on my child's phone via their iCloud account, then follow the tutorial below:
Access iPhone Settings.
Next, select the Device Name to learn about the iCloud/Apple ID details.
Tap on Apple ID from Settings, and choose the iCloud option.
Now, enable the Messages option, and let the synchronization finish.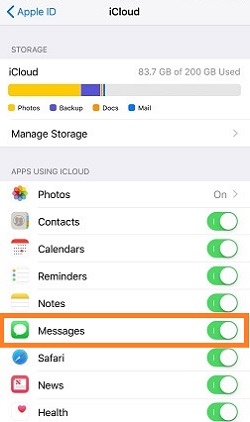 Part 4: Free Kid Text Monitoring: Forward Your Kid's Text Messages to Yourself
Want to monitor text messages on iPhone of your child?
Well, the most convenient way is to just forward the messages that they receive and send. Besides, you can see all of their activity as it happens without worrying about losing track of what they are up to. 
Additionally, you can even set up their forwarding, so they don't realize you are doing this.
Forward Kid's Text Messages Guidance
The how-to guide is as follows:
From the iPhone Settings Menu, tap on Messages.
Select the Send & Receive option, and verify the child's Apple ID.
Now pick up your phone, go to the Settings Menu, and sign in using the kid's Apple ID and Password.

Reaccess the child's iPhone, open Settings, and select Messages.
Next, tap Text Message Forwarding, and select your device name to receive the text messages automatically.
Finally, enter the verification code to complete the process.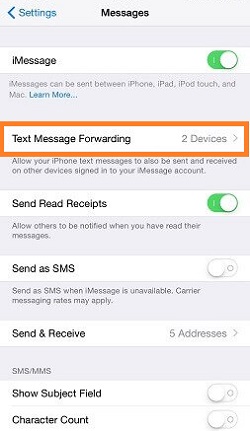 Part 5: Why Should You Monitor Text Messages on a Kid's iPhone?
As parents, we all want our children to know how to be safe and protected. Keeping your kids safe on the internet and cell phones is a challenge. However, by monitoring text messages on an iPhone, you can make sure they're doing what they should as they become more involved with technology in their day-to-day lives.
Here are the reasons you should learn how to track your child's iPhone:
Safekeeping From Explicit Content

If another person sends harmful pictures or inappropriate content via text messages and your kid automatically receives it, you need to keep a watch on the chats. Being exposed to explicit photos or messages can be harmful to the child's personality.

To Avoid Distraction

More and more kids today have little involvement in outdoor activities and are instead confined to playing video games and spending hours texting on their mobile phones. It shouldn't come as a surprise that children this age need constant parental supervision when using their mobile devices.

To Prevent Cyberbullying

It is difficult for a parent to find out whether someone is cyberbullying their child or not unless they have a solution to monitor the child's iPhone. If you use an option such as Spylix, it gives you a chance to keep your kid from getting bullied by someone online.
Part 6: Should I Tell My Child They Are Being Monitored?
Your child might be the best child money can buy - so let's hope you're right. But there are new dangers out there on the internet, and they're not just on social network sites but also in text messages.
It has opened a whole new world for kids, who can get in touch with other people quickly and far faster than we could as teenagers back in the 1980s. Unfortunately, that also means that bad ideas and intentions travel at the speed of light. 
You'll want to talk with your teenage kids about the fact that you are keeping an eye on their phone activities, primarily to keep them safe. However, it is understandable that you would want to avoid telling as the situation is not ideal.
Part 7: What to Do If Your Kids Are Sexting with Others?
In the past five years, sending sexual texts or nudes has become more of a norm than a faux-pas.
As such, while it is common nowadays for teenage kids to be engaging in this sort of behavior from time to time, it could be difficult to comprehend for a parent, especially when sexting regularly can impact the child's own mental well-being.
Here is what you should do if you find out that your child is sexting with others:
Understand the Cause - Once you learn about the sexting activity, it is vital to remain undisturbed and have a talk with your child. You must calmly ask them how they get involved with such an endeavor?
Discuss the Effects - If you find out that your teen has been sexting, talk to them with composure about what the possible consequences might be.
Set Some Rules - You must develop a set of standards for the child to remain safe online when conversing with other people via text or email.
Conclusion
We hope that now you know the answer to the "how can i monitor my child's text messages on iPhone" query. We have discussed the top three solutions here, with each one offering its own uniqueness.
Still, if you wish to get extra features and remain anonymous while tracking the kid's iPhone, then Spylix is the way to go!