You must've been thinking GPS tracking mobile numbers online must be hard and might sound like hackers' stuff.
But with Spylix, you can have access to your loved one's current location or mobile number without any struggle and keep your loved ones safe at surveillance.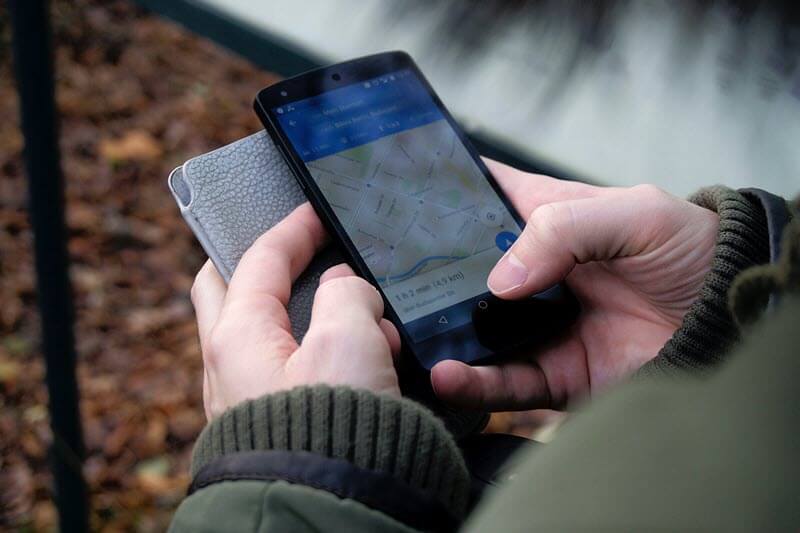 Part 1: Can I Track a Mobile Number Current Location Online?
Finding a live location by phone number only is like finding a needle in the haystack. The apps that help you trace the phone online need to be secure and should not interfere with your data without your permission.
Spylix is an app for live mobile location tracking online. It helps you trace the mobile number's exact location on the map.
GPS (Global Positioning System), which works both online and offline from a smartphone, is obviously an excellent feature to trace phones online.
But Spylix is unique. If you are receiving an unknown call and want to know the caller, you can track the current location of the mobile number without any delay and worry with Spylix safely.
Spylix is designed for both, iOS and Android, with a highly secure interface to keep your information discreet. You will find the current location of your mobile number in google Maps online at your fingertips once you install Spylix.
You can install it easily and access multiple devices through one dashboard.
You can access various other features in Spylix with a live demo before getting a subscription. This article will also help you learn to trace mobile numbers' exact locations on the map without any hassle. Let's get started.
Part 2: Top 5 Free Ways to Find Current Location by Phone Number
2.1 Find Current Location by Phone Number with Spylix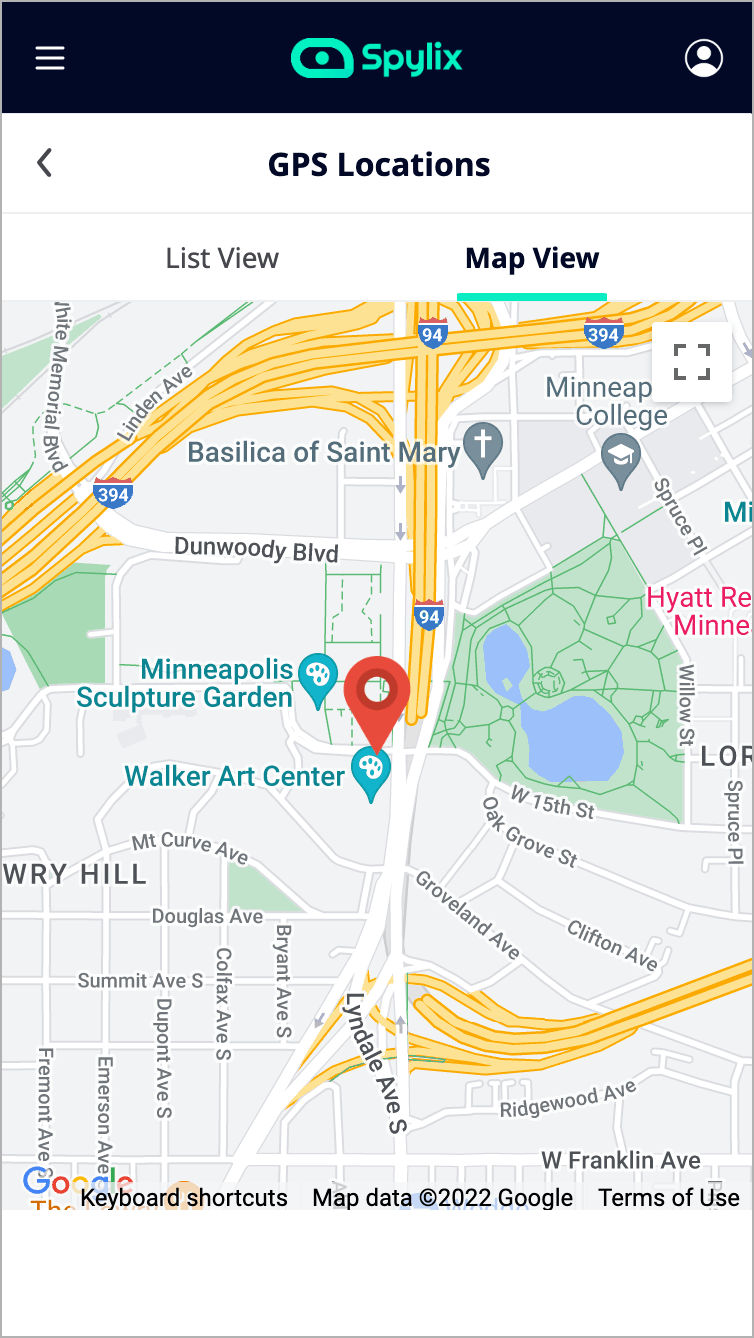 Spylix is a software service that displays all information about a person's smartphone, including their current location, call history, texts, and other information. It helps to keep track of your child's activities back from school and, more of as such, to always keep you updated with their live location by phone number.
All of this is entirely risk-free!
The software requests the target person's credentials to gain access to their phone, which decreases the chances of an unknown individual accessing the information badly.
In addition, you can use it for both iOS and Android, where it indulges safe and secure surveillance for your loved ones.
Spylix has no connection to any data logger, and everything is kept private and just for your use.
The most amazing part about Spylix is that, apart from helping you stay discreet and remote, it allows you to take a demo before committing to a membership plan.
2.2 Trace Exact Location of a Mobile Number on Google Maps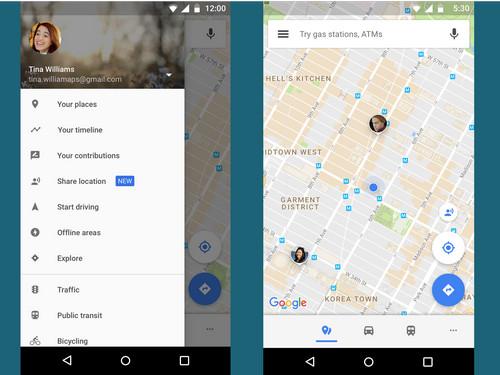 With the help of a mobile number tracker with current location online, you can trace any individual.
And through the GPS feature enabled, you can accurately locate them in Google Maps.
Google Maps, a popular web-based navigation service, helps users find their loved ones precisely.
This application comes with several built-in features that make it simple to locate at any location. So you will be able to track phone numbers free online with Google Maps on Spylix.
Google Maps allows the feature of mobile number tracker with current location online free using for both iOS and Android smartphones. Moreover, using the advanced quality of accessing Google Maps makes it easy to access for the user to locate the accurate destination of their loved ones through a phone number in case of emergency.
Google Maps use GPRS, and much more as Geo-Location shows the target's precise location even without their knowledge. So you can find the current location of the mobile number in google Maps online of the target phone while attempting to trace the mobile number's exact location on the map for free using Google Maps for the accurate site.
2.3 Trace Phone Online with GEO-tracker
Geo-Tracker is an Android app that allows us to track the position of a cell phone for free. You can get the app for free of cost from the Google Play Store and start tracking your child or spouse. In addition, you may share any journeys you take from home, school, or college with your family and friends with this app.
The app allows you to trace mobile number exact location on map for free without any hustle to keep your family and friends secure from any threat outdoor. Geo-Tracker can be used to navigate, and you may also have access to keep track of the vehicle's speed.
The app is compatible with Android devices, eventually ensuring the effortless surveillance of your family and friends.
2.4 Find Current Location via Phone Number with Whitepages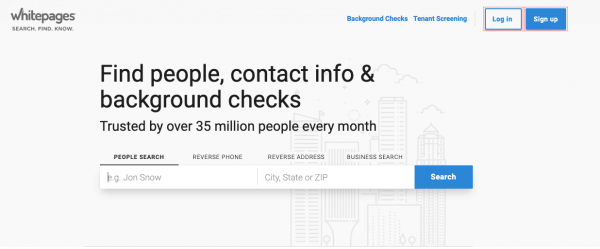 You may get the home address linked with the phone number by utilizing Whitepages if you received an unknown phone call and don't have any physical access to the phone causing the issue. You can still use a mobile number tracker with current location online with Whitepages.
Type the phone number into the site's input field, and it will display the results with the accurate address linked to the phone. However, it cannot track location in real-time. It does not use an online GPS tracker mobile number. So if you try to figure out the phone owner's precise address, you'll only get a general idea of the caller's address.
Thus, it does not work as a real-time live mobile location tracker online but helps identify the phone number's address as registered to it, eventually leading it to the legal owner of the phone number. Its best feature handles access to the location in the map through a phone number.
2.5 Online Live Mobile Location Tracker - mSpy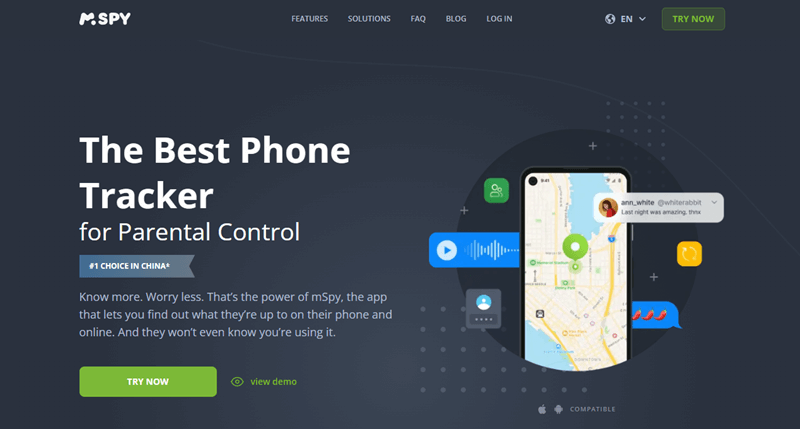 mSpy is a smartphone spy app that provides you the feature to monitor your child's activity from afar easily.
It will enable you to access all of your messages without any difficulty.
With network connectivity, you can use this program to check the device's GPS location.
You can access a mobile number tracker with your current location online free with MSpy.
MSpy runs in stealth mode as hidden in the smartphone, supporting both iOs and Android.
This program encrypts and ensures securing your information.
MSpy has several features apart from live-tracking also lets you access incoming and outgoing calls and messages. However, due to being expensive, it is not preferred by many.
Part 3: How to Find Current Location by Phone Number with Spylix?
Follow these 3 easy steps to find other's location with Spylix:
Step 1: Create a free account by registering your email and password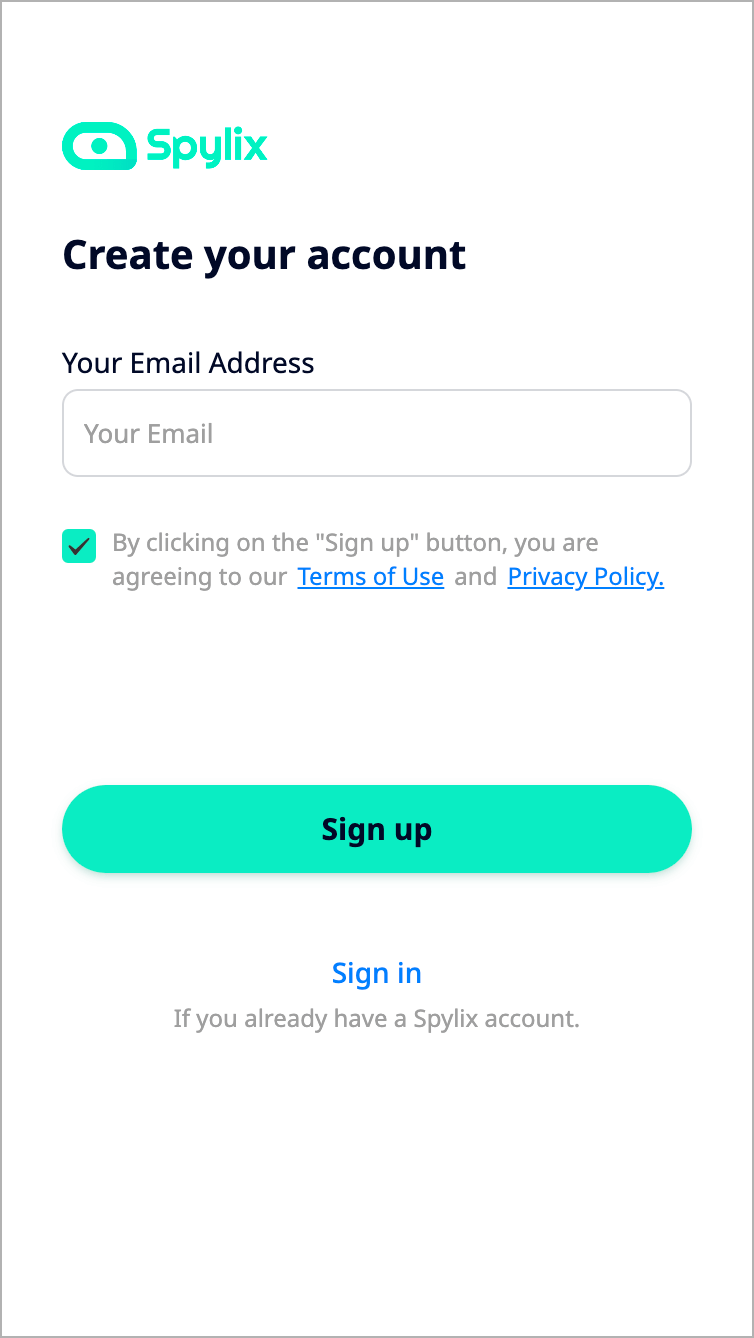 Step 2: Select the target device that needs to be monitored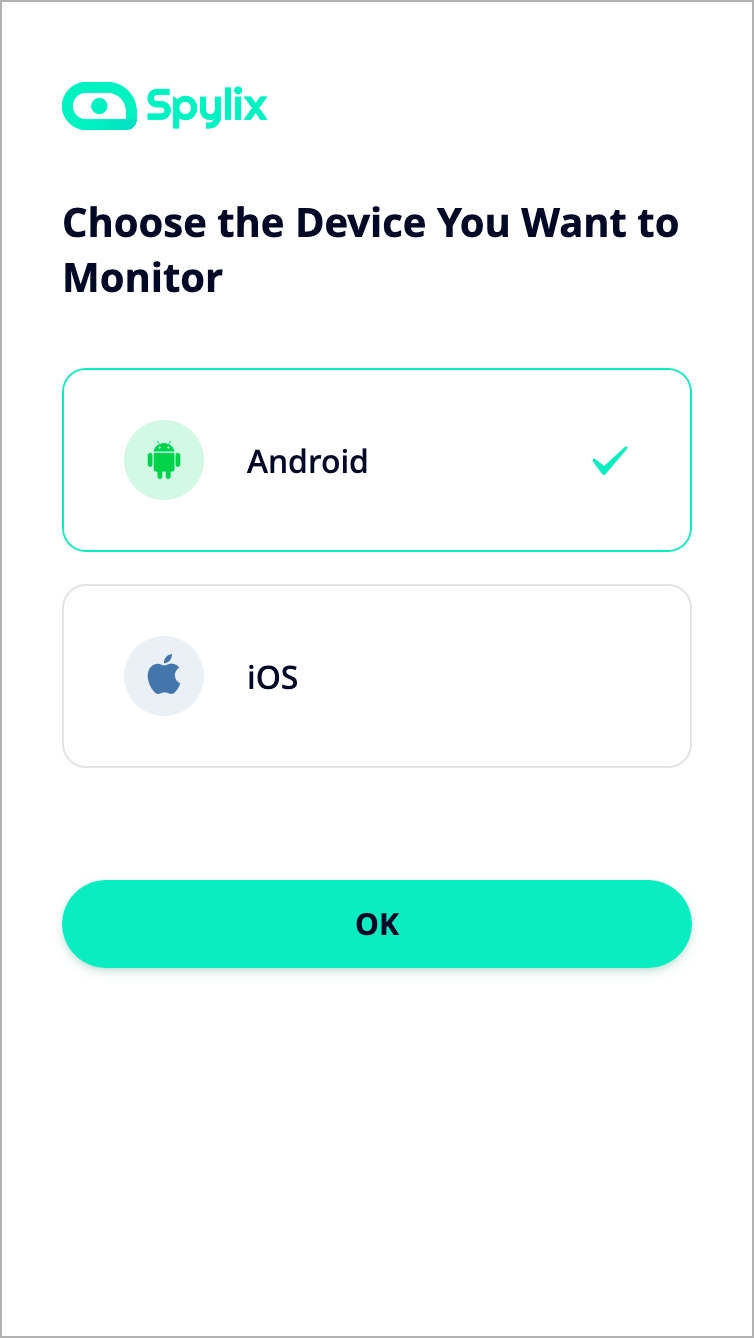 Step 3: Now, you can find the current location using phone number or other details about the target device in your Spylix control panel by logging in to your Spylix account from any device.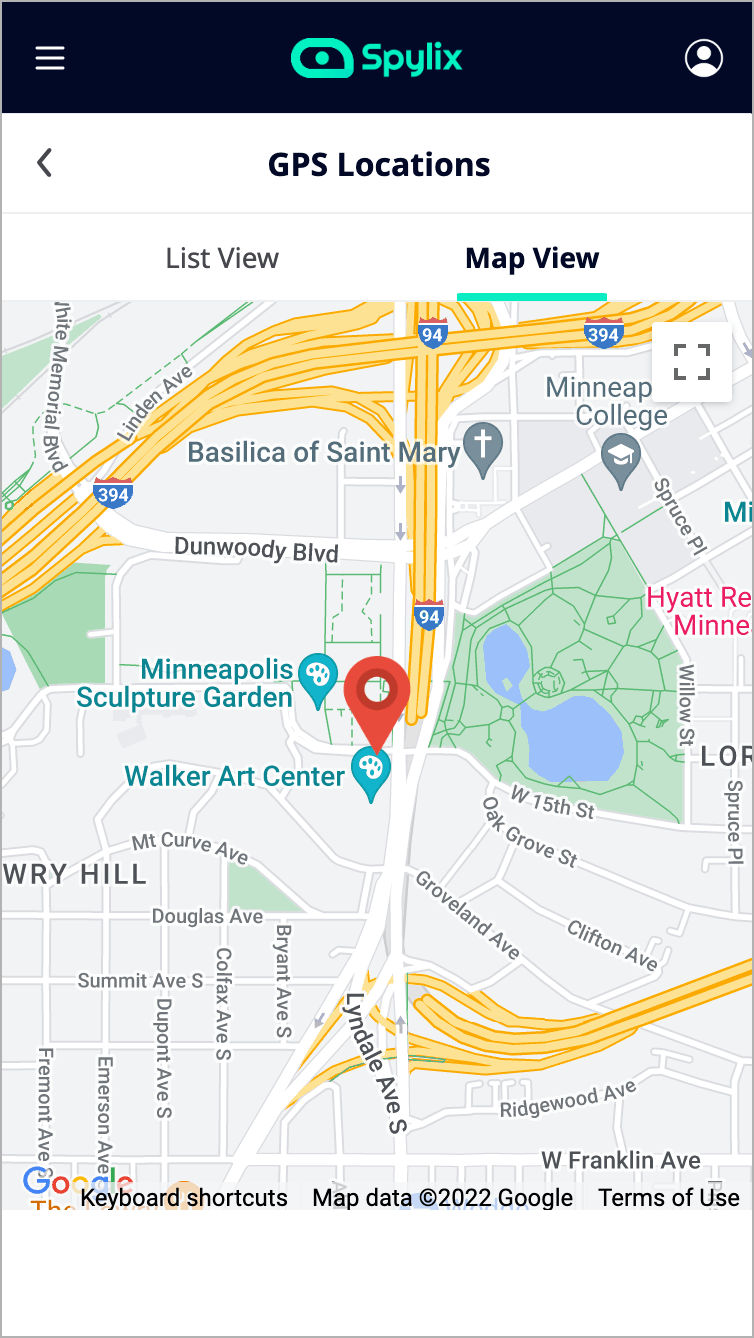 Part 4: Why Do You Need to Find Someone's Current Location?
Each of us intending to track has motives for using trackers to find current location by phone number.
For example, parents want to know their child's approximate location on where they go and much more while outdoors to ensure their safety.
There might also be couples who want to track their spouse's location and eventually provide peace of mind to those who suspect their spouse.
Finally, sometimes, employers may wish to ensure whether their employees perform their duties at work while also providing security when they are inside the workplace.
Regardless of any reason, today's digital technology allows you to access the maximum capacity and feasibility to find your family and friends.
One way to discover is through the current location of the mobile number provided by the user who wants to know the place of their loved ones.
Find the Current Location of Mobile Number Free of Cost, Now!
Locating your loved ones is a compassionate gesture, especially if you're concerned about their safety over anything.
To find your current location by phone number free of cost, Spylix can be extremely useful. Now you can ensurethe safety of your family and friends.