iPhone monitoring apps are essential, especially when you want to ensure that your loved ones are safe. When it comes to kids' safety, many parents want to ensure that their children live a full life without being bullied or harassed. That is why having a monitoring app is crucial because you will control what your kid interacts with. If they get involved in dangerous activities, you will be the first to know and take appropriate measures.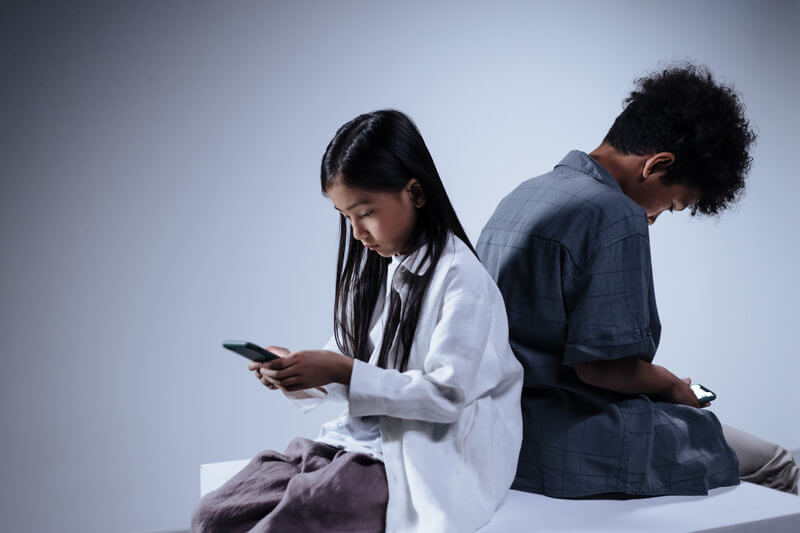 This guide introduces you to the best 5 iPhone monitoring apps that you can trust and should have when monitoring your loved ones.
Part 1: The Best 5 iPhone Monitoring Apps
1.1 Use Spylix - Best Secret iPhone Monitoring App
Spylix is the best app that you can trust in iPhone monitoring. The app is very professional and is designed to work in secret mode. Besides being used in iPhone, it can also be used for monitoring Android phones conveniently and remotely, meaning that you get access to every detail of your target just from the Spylix dashboard.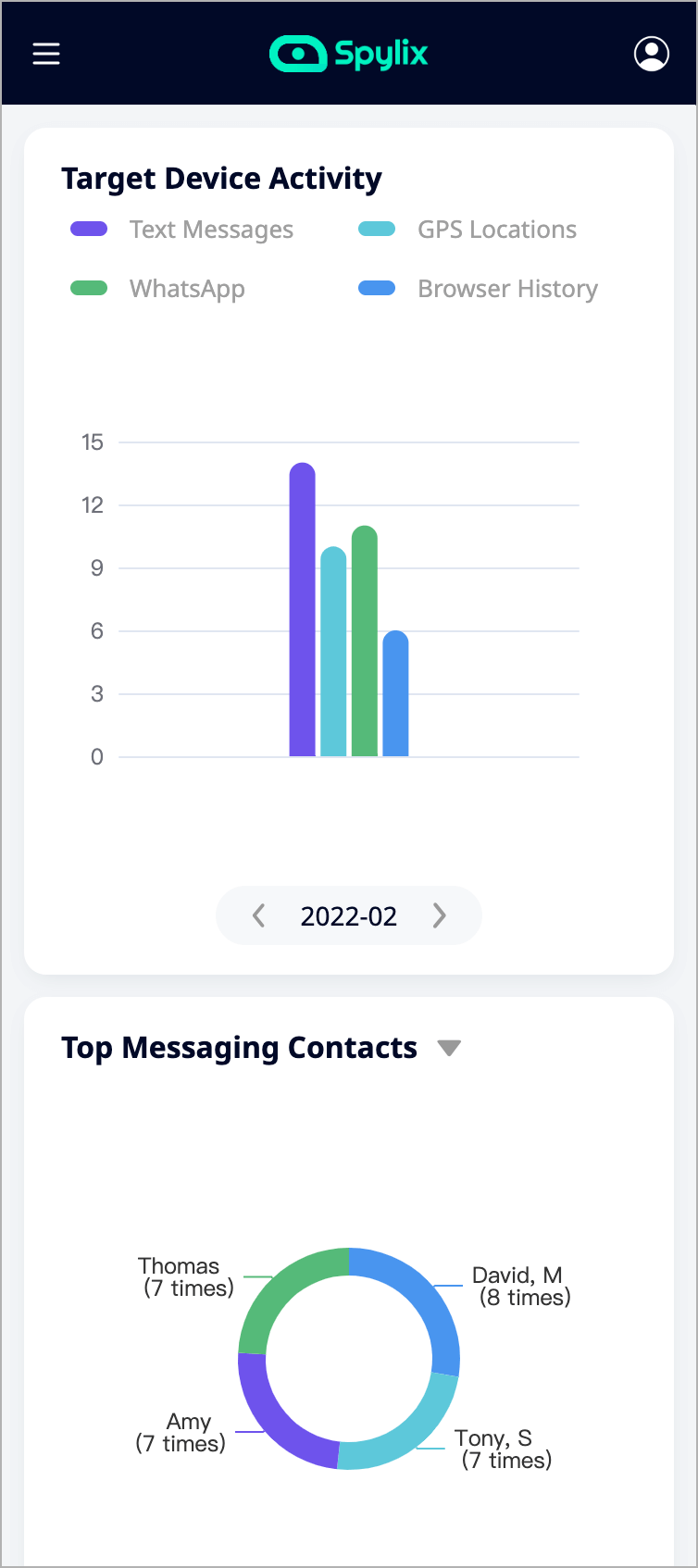 Some of the features of this fantastic app that makes it stand out from the other apps include:
View Messages

Spylix iPhone monitoring app enables you to view all the messages and their contents. You can view all the messages sent, the received ones, including the draft messages remotely from your device.

Access Deleted Messages

The best thing about Spylix is that it keeps a record of even the deleted messages. It doesn't matter whether the message will be deleted instantly after being received because Spylix will capture it.

Read the Contacts

Spylix enables you to view all the contacts that are saved in the target device. This includes the names with which the contacts are saved and any other attached information such as emojis.

Get Access to Your Target's News Feed and OtherMedia

If your target has subscribed to any news feed, you can view it remotely from your device. Other media such as photos and any other videos that they will access will also be captured by Spylix and allow you to view them whenever you want.

Captures and Records All Keystrokes

You can also use Spylix to get access to your target's passwords and patterns. The app records all the keys that the target enters, allowing you to access passwords to their accounts.

Tracks Social Media Networks

Spylix is one of the iPhone monitoring apps that supports the monitoring of most social media networks. Apps like WhatsApp, Instagram, Facebook, Tinder, Kik and others.

Access Emails

Another added advantage of using the Spylix iPhone monitoring app is accessing all your target's emails. All the sent and received emails can be accessed from the dashboard.

Access the Details Associated with Emails and Messages

Spylix does not stop at displaying email and text messages. It goes ahead and records all the detailed information associated with the messages or emails, such as the time they were sent and the contact information associated with them.

Track the GPS

With Spylix, you can track the GPS of your target, enabling you to locate them without having to ask them. The tracking happens in real-time, ensuring that you get accurate data as it happens.

View the Call logs

Spylix enables you to view all the calls that your target has made or received, including the time they were made and the duration of the calls.
What are the advantages that make Spylix the best iPhone monitoring app?
It works in stealth mode. This means that your target will not find out that you are monitoring them.
Spylix allows you to monitor your target remotely.
Spylix ensures 100% safety of your target's collected information.
You don't have to root or jailbreak the target device to start monitoring with Spylix.
It's cross-platform, meaning it can be used in other platforms like Android other than iOS.
You can start monitoring your target in three simple steps.
It is highly trusted, with positive customer reviews of over 96%.
How to use Spylix:
Step 1: Get a Spylix Free Account
The first step in using Spylix is signing up for a free account. After clicking the "try Now" button, use your email to register for the account.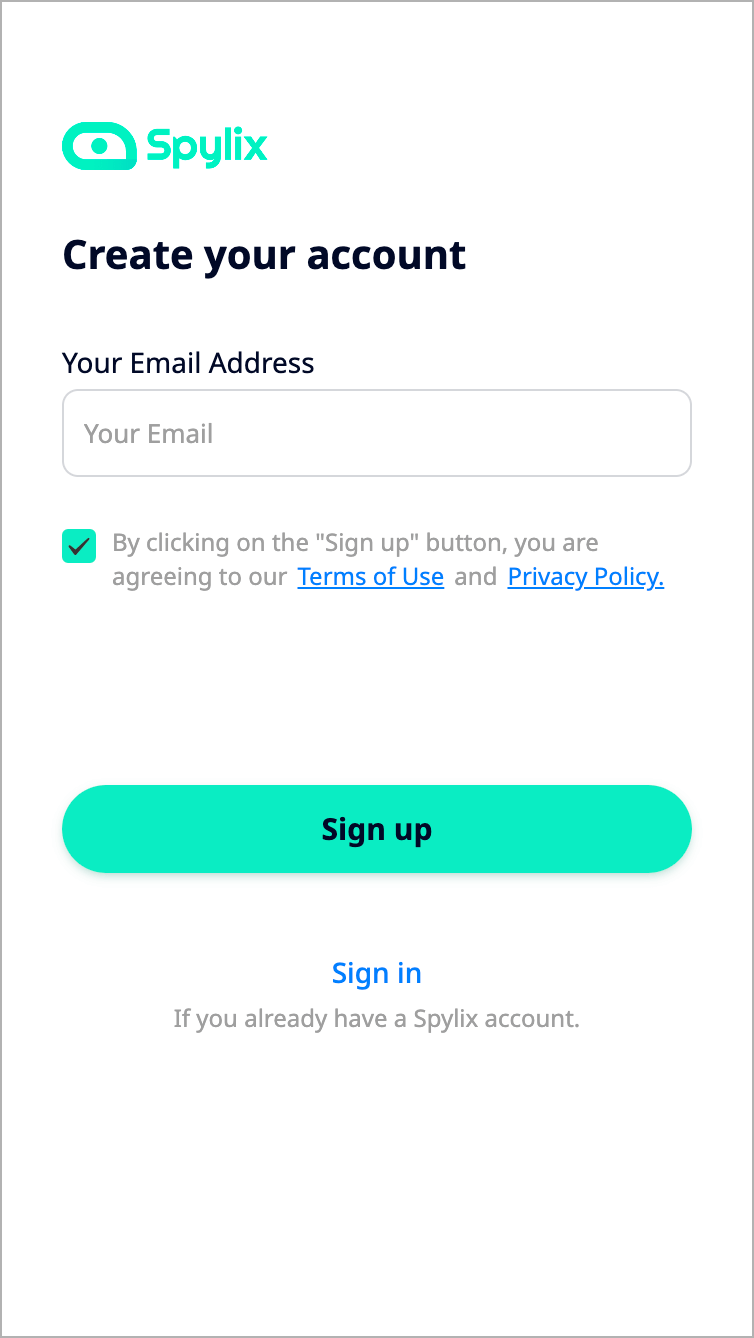 Step 2: Choose the Target Device to Monitor
After signing for an account with Spylix, select iOS to start monitoring your target iPhone. Follow instructions that will be displayed on the screen to finish setting up the account.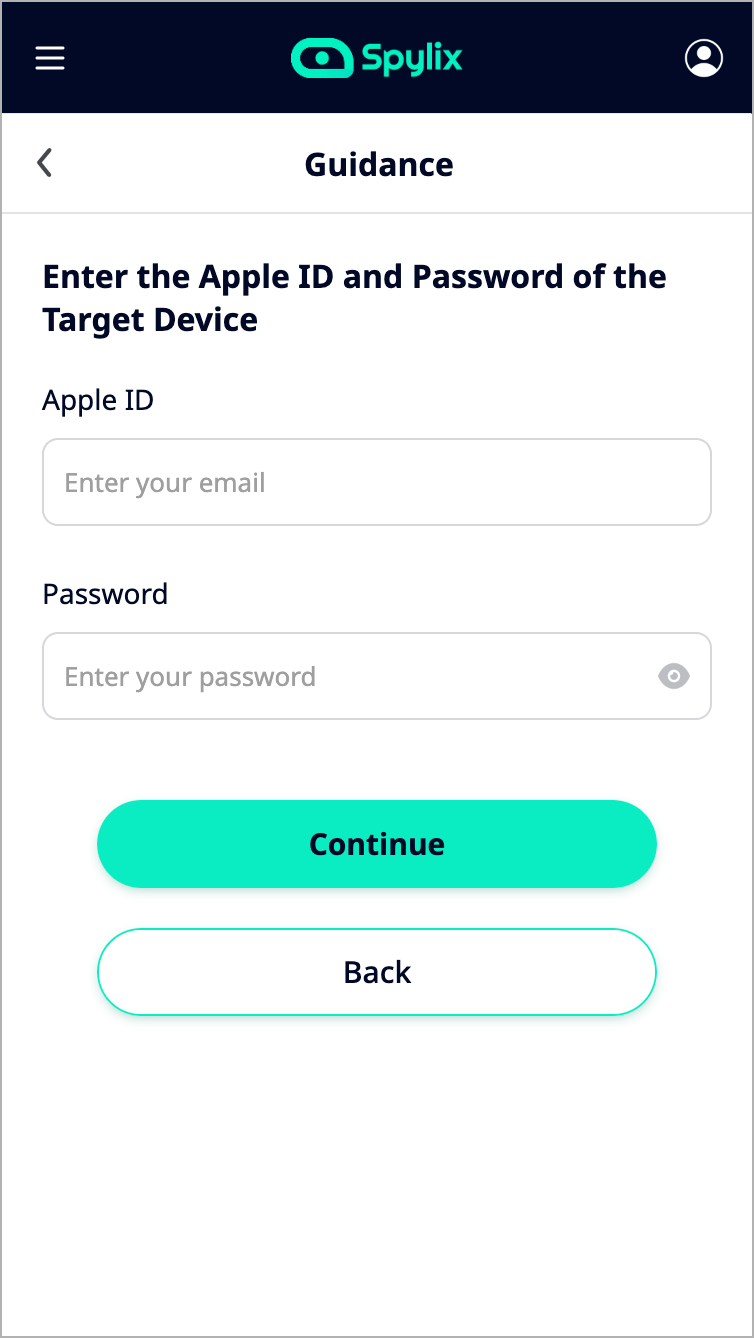 Step 3: Start Monitoring Your Target
After successfully setting up the app, you can now start monitoring your target device.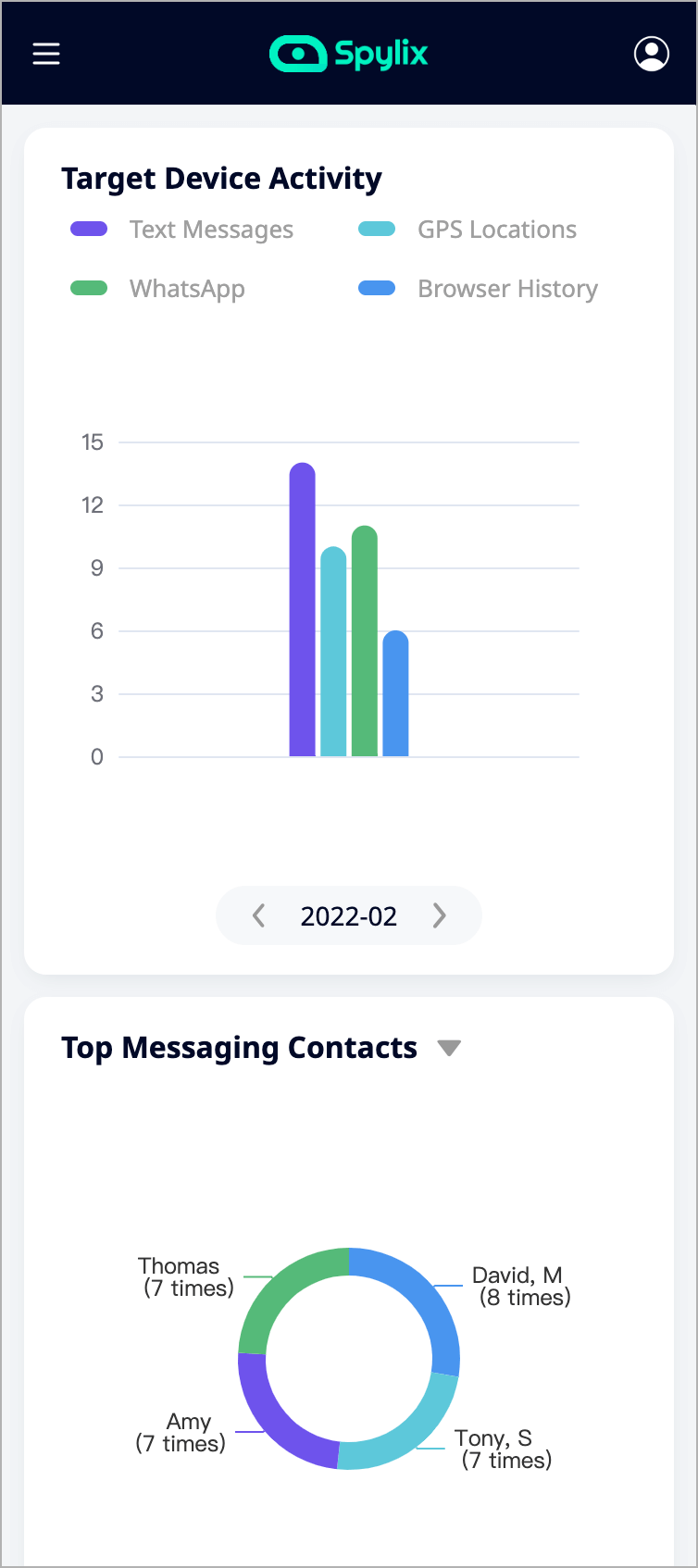 1.2 Use mSpy – Alternative iPhone Monitoring App
mSpy is another iPhone monitoring app designed to give you the parental control you need to keep your children safe. Moreover, you can still use its features to monitor a target device, whether it's your spouse's or employee's.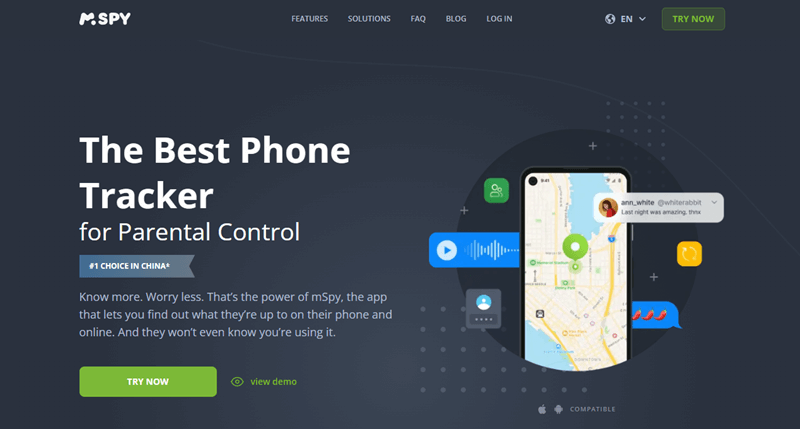 Features of mSpy:
It offers a geofencing feature for you to track your target device's movement.
It has a keylogging feature to help you record all keys entered on the target iPhone.
It works remotely.
Pros:
To use mSpy, you don't need to jailbreak the target iPhone.
It has reliable customer support.
It allows monitoring of the activities of the target device, such as messages and calls.
Cons:
mSpy attracts a high premium payment cost.
Some features can only be accessed on its premium version.
Compared with Spylix:
Spylix offers many features making it the better iPhone monitoring app compared to mSpy.
Unlike mSpy, Spylix is relatively cheaper and aligns with your budget.
All the features of Spylix are accessed without restrictions.
1.3 Use Spyzie – Reliable Surveillance App
Spyzie has its place in the 5 best iPhone monitoring apps for its great iPhone surveillance features. The app works remotely, provided you have the iCloud credentials of the target device.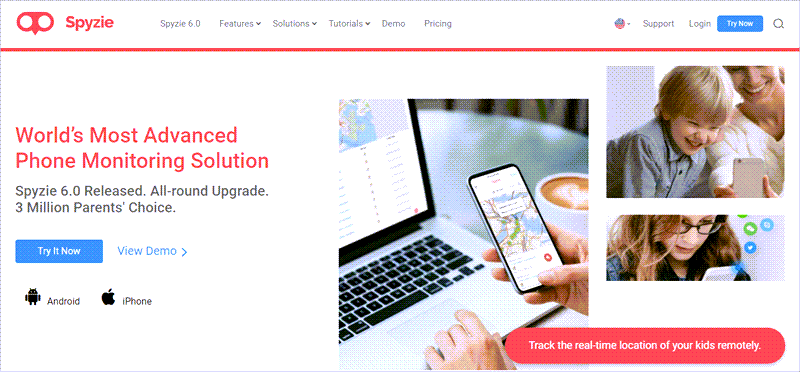 Features of Spyzie:
It works remotely.
It offers GPS location tracking.
It supports Android and iOS devices.
Pros:
It has easy installation steps.
No jailbreak is required.
Cons:
Its technical support has received negative reviews for being unresponsive.
The app faces random crashes, especially after an update.
Compared with Spylix:
Spylix has reliable and 24/7 available customer support, which is not the case for Spyzie.
Even after an update or reboot, Spylix still works fine, making it the most loved iPhone monitoring app in the market.
1.4 Use uMobix – Trusted Parental Control App
Even though uMobix is a newly launched iPhone monitoring app, it comes with great features that ensure it fights well in the list of the 5 best iPhone monitoring apps. To use uMobix, only the iCloud credentials of the target device are needed. Everything is done remotely. Moreover, the target device must have 2-factor authentication disabled for uMobix to work.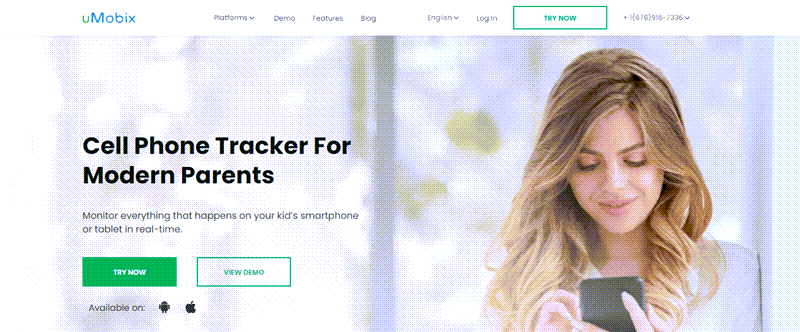 Features of uMobix:
It's compatible with iOS and Android devices.
It offers monitoring of the target devices activities, such as messages from its online dashboard.
Pros:
It works remotely in monitoring a target iPhone device.
No jailbreak is needed.
It offers the recording of keys pressed on a target device.
Cons:
It has limited features.
iCloud backup has to be turned on for you to spy on a target iPhone.
It has no call recording feature.
In monitoring text messages, contact details are not displayed.
Compared with Spylix:
Spylix offers 40+ features, which are many compared to what Spyzie offers.
Unlike in uMobix, when using Spylix, contact details associated with each message are well displayed.
1.5 Use Spyic – Reliable Tracking App
Another iPhone monitoring app is Spyic which offers reliable features to help in tracking your child's activities without them knowing. Spyic offers comparatively many features and works remotely when monitoring a target device.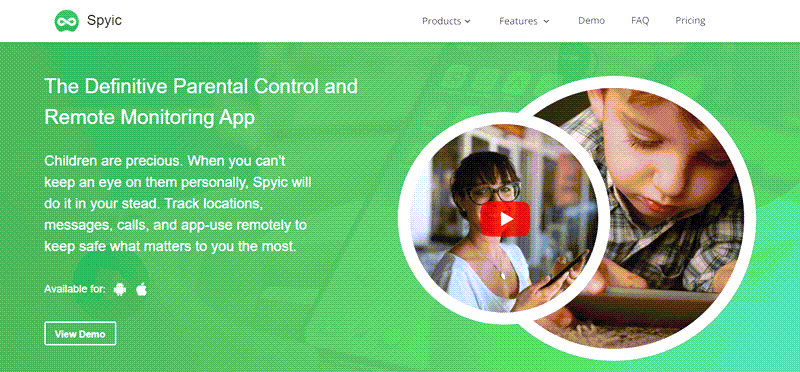 Features of Spyic:
It offers GPS location tracking of the target device.
It can monitor social apps installed.
Details of calls made and received on a target device can be intercepted.
Pros:
No jailbreak is required.
It works in a hidden manner.
No physical access is needed to track an iPhone using Spyic.
Cons:
It has received some negative reviews regarding its customer support.
Its price is higher compared to other iPhone monitoring apps.
Compared with Spylix:
Even though Spyic offers a good number of features, it's no match to what Spylix offers.
Spylix is more reliable than Spyic based on customer reviews.
Part 2: Two Tips to Know Before You UsePhone Monitoring App
1. Use An Advanced Spy App
As a parent, monitoring your kid in terms of their location and their activities online is part of your duties to ensure they are safe. Even though the internet is flooded with many iPhone monitoring apps, having a reliable one is the best way to go about this. Therefore, I recommend using Spylix most trusted and reliable advanced spying app, to monitor your kid effectively.
2. Talk to Your Kids
Even though phone monitoring apps come in handy in secretly monitoring your kid, they can still find a means to bypass this. Therefore, you should first talk to them about the safety of their activities online and why using a monitoring app acts in their best interest, rather than just secretly spying on them.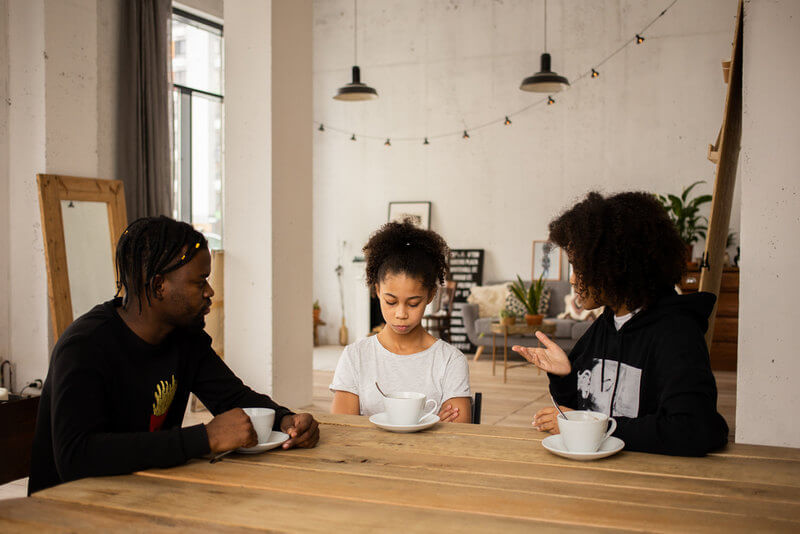 Part 3: Summary of Phone Monitoring App
In today's post, we covered the 5 best iPhone monitoring apps preferred when secretly monitoring a target device. Among the discussed apps, one stands above them for its incredible features and effectiveness. So, if you want to monitor someone's iPhone, I recommend using the Spylix iPhone monitoring app for a quick and reliable monitoring experience. Try it and you will love it!