Nowadays, WhatsApp is considered a worldwide advantage and a dependable platform that is helping users in communicating with their friends and family members.
Although besides having end-to-end encryption features and privacy confirmation, people want to know whether it is possible to track it. If yes then how to spy on WhatsApp messages on Android for free. Let us have a brief discussion on this confusing hitch.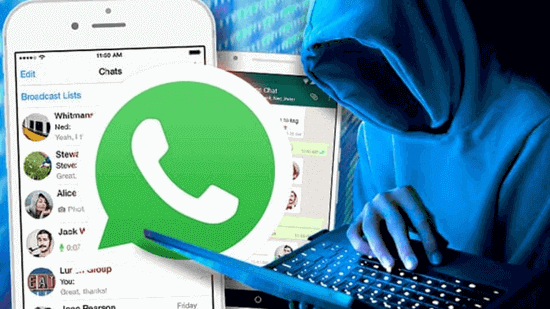 Part 1: Can WhatsApp Be Hacked on Android?
Hey, your mind is a little confusing and we are sure you have searched a lot about this confusion but all in vain. But now, if you are here for assistance then we are sure your confusion will be overcome. So, let us move on to our topic and that is can WhatsApp be hacked on android.
The answer to this query is absolute yes, it is possible that WhatsApp can be hacked by a hacker using specific kinds of illegal tools. Lots of people will now question that If hacking WhatsApp can be possible then we are ensured with end-to-end encryption.
It is a common fact that the rapid increase in technology has made it possible to hack strong systems using different kinds of techniques.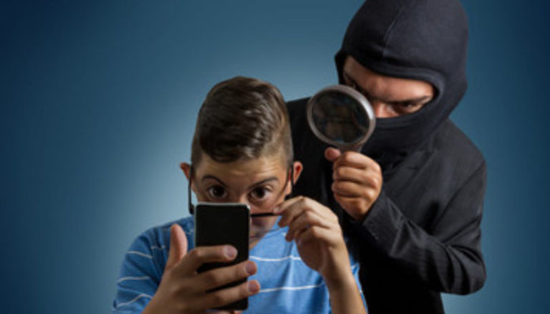 Similarly, it is a very simple task for the hackers to hack one's WhatsApp and view the messages as well as media shared in it. If you are eager to know how to spy on WhatsApp messages without targeting android phones for free then kindly move on:
Part 2: How to Spy on WhatsApp Messages on Android for Free?
Once you come to know that WhatsApp can easily be hacked then it is sure that you will think about how to spy on WhatsApp messages without target phone android. Spylix is a very amazing platform that allows users to spy on WhatsApp messages on android devices for free.
Spylix allows the users to monitor every activity performed by the targeted person on his WhatsApp. Even the deleted messages will also be viewed by the users on their dashboard.
Spylix is so amazing in its working that a user can enjoy different features along with the Wi-Fi blocking, geofencing, and stealth mode. It provides access to the real-time along with the deleted information related to messages, calls, and emails of the target person.
We are sure that the above explanation about Spylix has satisfied you. Are you still confused about how to spy on WhatsApp messages on an Android phone? then the given steps will surely help you in this regard:
Step 1: Create a Free Account
Go to the official website and provide an email and password for the registration of a free account.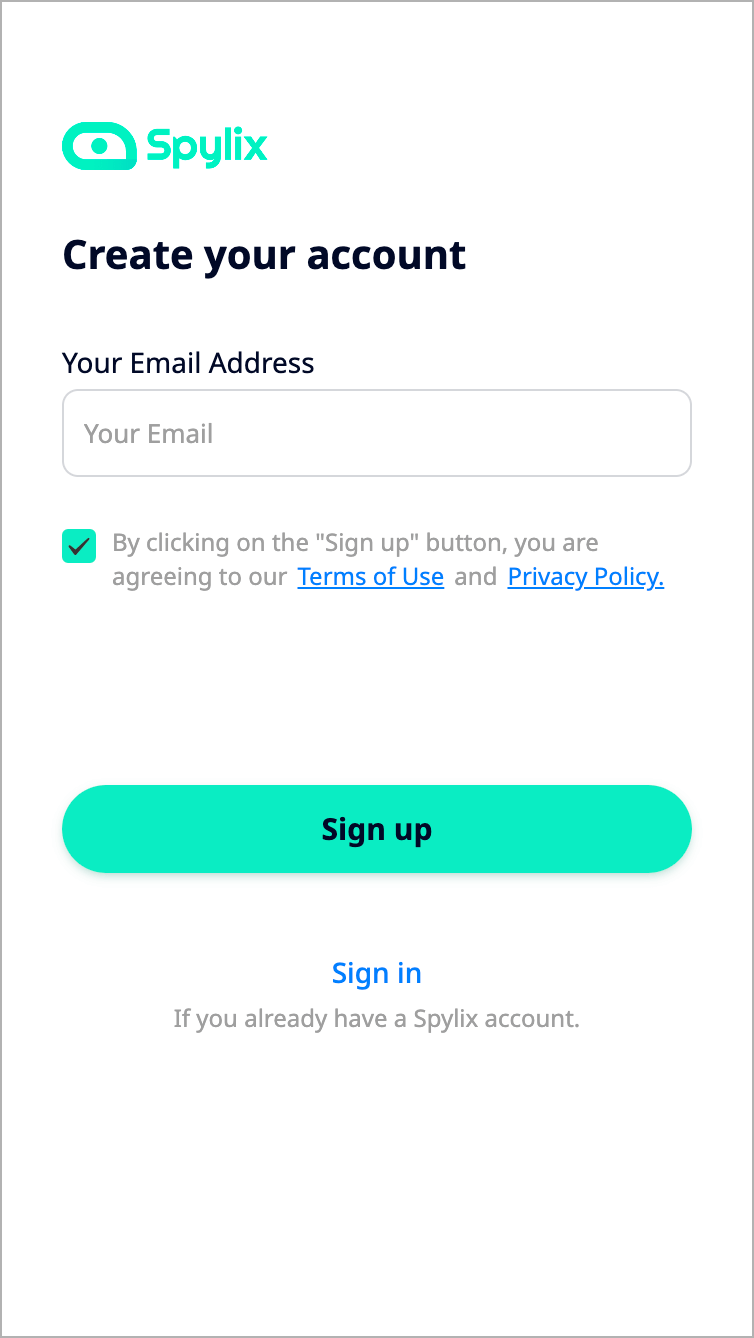 Step 2: Set up Quickly
Follow the instructions to set up the official account completely.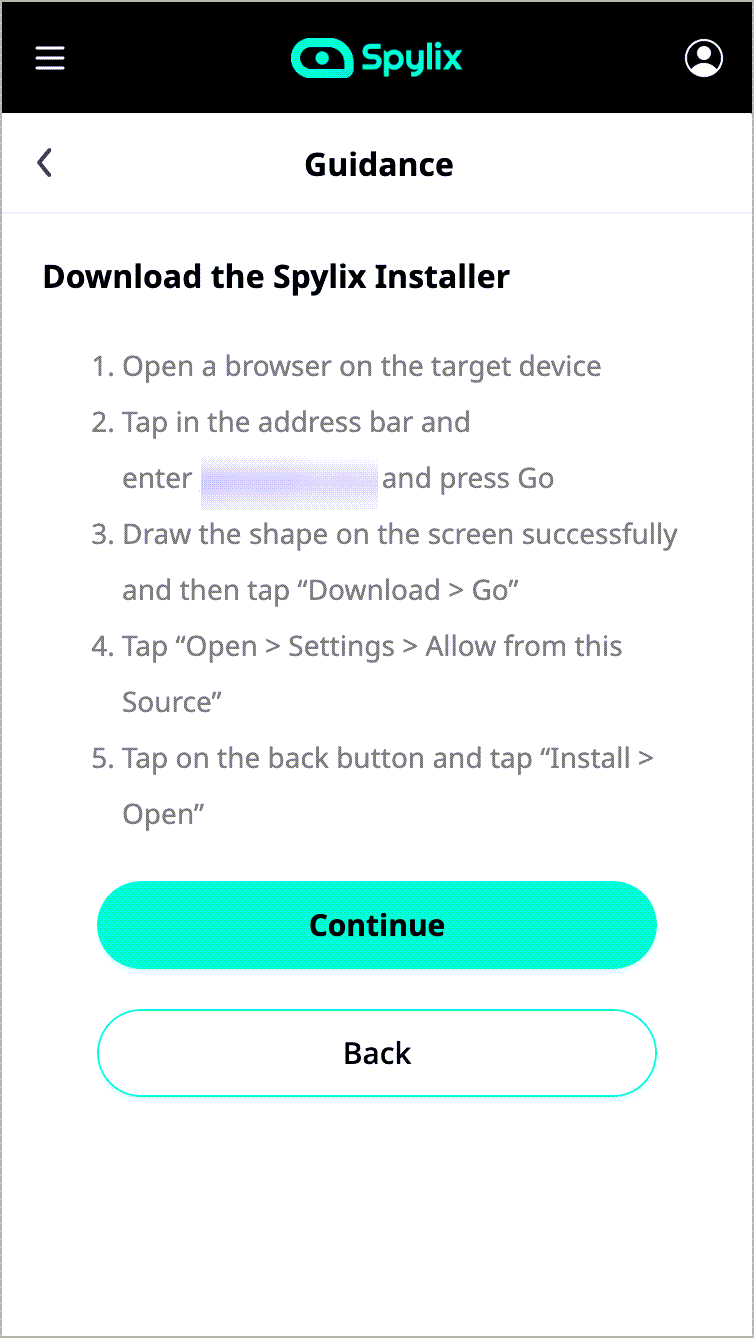 Step 3: Sign in to the Control Panel
Sign in to your control panel and now you are allowed to monitor the WhatsApp messages on the targeted device.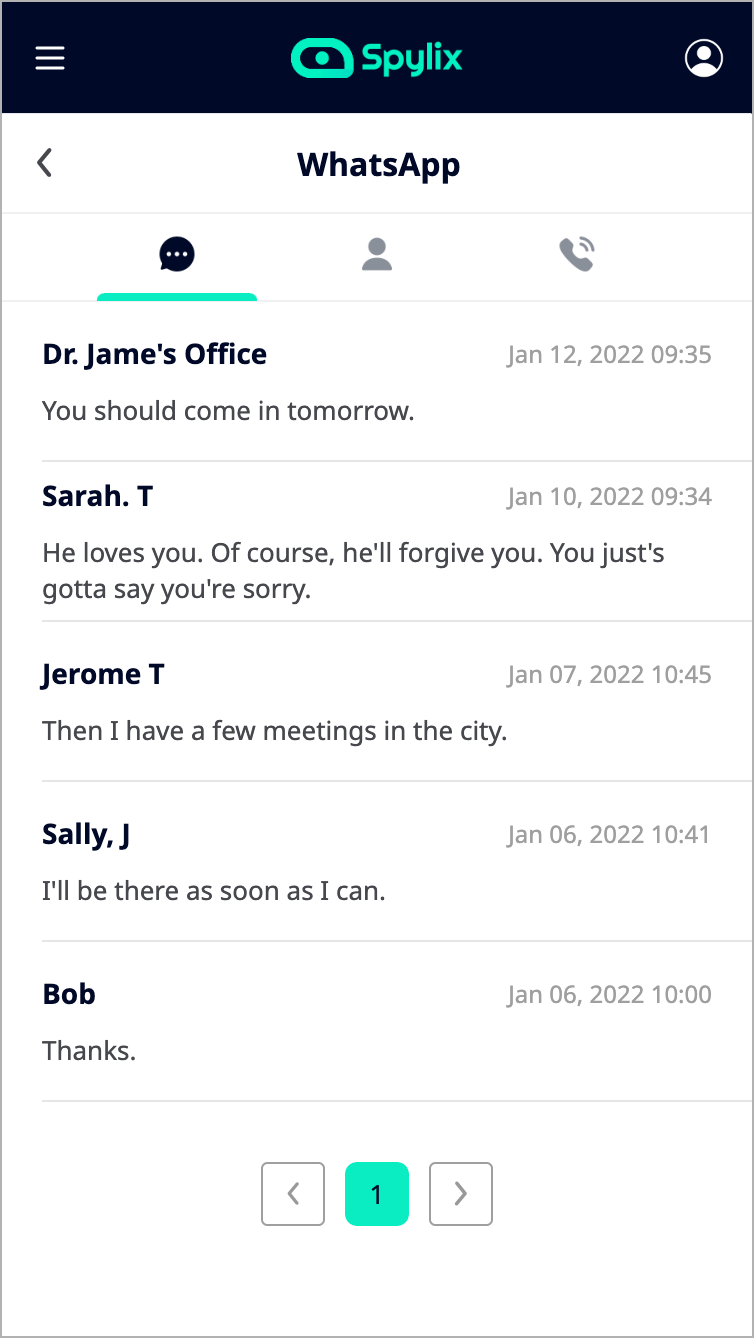 There are some other features of Spylix that become the cause of its popularity. These features contribute to making Spylix the best and most authentic spying app.
Spylix has compatibility to be utilized on iPhone devices as well as Android devices.
Moreover, rooting and jailbreaking are not required on iPhone as well as Android to read the WhatsApp messages, and hence it is considered an incredible choice.
Spylix not only allowed users to read the messages on WhatsApp but users can also monitor all the WhatsApp media including audios, videos or contacts, etc.
There are lots of amazing monitoring features like deleted media access, access to settings, and stealth mode provided to the users by Spylix that are not available in other spying apps.
Part 3: When and Why Spy on WhatsApp Messages?
There are certain reasons behind the need to monitor WhatsApp messages. Let us have a brief look at them:
To keep check and balance on children:
Spying apps are helpful especially for the parents who are very concerned about their children and want to keep check and balance on them so that they remain away from the crimes on WhatsApp. Hence, if you are in search of how to spy on WhatsApp messages on android then Spylix is a perfect choice.
To check husband's loyalty:
We are now living in such an era where we cannot believe our partners. Hence, you can easily check the loyalty of your husband by spying on his WhatsApp messages. If you can't find any suspicious contact or chat then luckily you are blessed by a loyal husband.
To catch a cheating Spouse:
Man is considered an innocent creature and hence they are unlikely to catch their cheating spouse. But if you are extra concerned about your relationship and want to make sure whether your spouse is cheating or not then it is advisable to choose any Spying app.
To check worker's activities:
There are lots of people who are very strict regarding their work and always want their workers to be efficient while working. But what can a person do if his worker keeps on wasting time on his cell phone? In such situations, you have to spy on the WhatsApp messages of your worker to check with whom is he busy.
Part 4: What Can You Get from WhatsApp Messages?
Given information is provided to us by having access to one's WhatsApp messages:
WhatsApp messages can help a parent to check whether his child is doing well or is engaged in some inappropriate work.
If you view any kind of message based on cybercrime then you have a great chance to keep your child away from such cybercrimes.
WhatsApp messages are a great source of understanding one's mentality and behavior. We can examine in seconds whether the other person is polite or harsh in his manners.
WhatsApp messages prove to be very helpful for the people who want to keep check and balance on their workers so that they don't share business-related content with their enemies.
If you are concerned about your partner then you can spy on his WhatsApp messages as WhatsApp messages can help you to find out whether your partner is cheating on you or not.
Part 5: What Makes Spylix the Best WhatsApp Spy App?
Once you have come to know about how to spy on WhatsApp messages on android for free then there is a need to know the reasons for choosing Spylix and the factors that make it best. There are lots of factors that are contributing to making Spylix the best spy app. These are:
Authentic:
Spylix is a very well-known tool just because of its authentic results in different fields of tracking and monitoring. The officials know that it can be very dangerous to provide wrong information hence information is handled and provided with the greatest authenticity.
Secure:
In the present world, everyone wants a secure and reliable source, especially for the spying tool. This tool protects the privacy of a user hence your information along with the information of the target person remains safe.
Customer Services:
The customer service of this tool is so advanced that the competitors can never compete with it. The user is facilitated in a very quick response and the interface is bug and error-free for maximum efficiency.
Track Real-time Info:
By using Spylix, we are allowed to track the location of the targeted person easily without informing them. This feature of Spylix makes it a more valuable and reliable platform.
Start Spying WhatsApp Now!
Since people want to know how to spy on WhatsApp messages on Android for free hence today we have discussed a very informative article. This article will let you know about the basic fact that a reliable platform like WhatsApp can also be hacked easily. Moreover, the steps to hack one's WhatsApp using a full-featured website, Spylix excellent, is also discussed above.