If you are in contact with such a person and want to spy on his WhatsApp messages so that you remain aware of his activities on his cell phone, then it's time to say goodbye to your worries.
We are going to discuss how to read someone's text messages without their phone. The world has provided different opportunities to read someone's WhatsApp messages without their phone.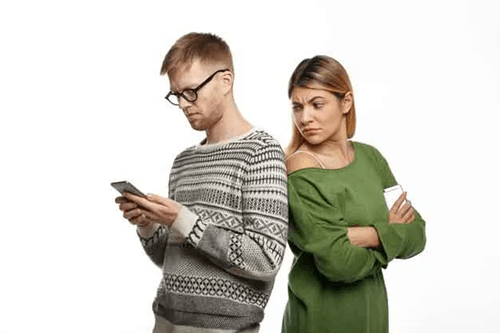 Part 1: Can You Spy on Someone's Text Messages without Installing Software?
Whenever you need to know how to see someone's messages, the first thing that you try to do is get access to a reliable tool. Similarly, if you want to spy on a person then you must take assistance from a spy app like Spylix for an authentic report.
A spy app is equipped with all the essential features that can help in professional spying without being caught. A good spy app works in stealth mode and updates all the data remotely in real-time.
But what if you are in a condition where it becomes necessary to spy on a person without using software then it seems to be impossible. If you want to see the WhatsApp messages of your wife, husband or children then installation becomes difficult.
Besides it, some spying apps allow users to remotely access one's cell phone to know how to spy on someone's WhatsApp. Using Spylix, we can read WhatsApp messages of that person just by controlling the device remotely.
Bringing back your hopes, we are here to let you know that authentication, remote woking, affordability, and compatibility are some of the important features of a spying tool. We have described the best useful spy apps on which you can rely to read anyone's WhatsApp messages.
Part 2: How to Read Someone's WhatsApp Messages Without Their Phone?
Spylix is the best single solution to all your worries and, surely, you will be amazed as well as satisfied with this beneficial app. Spylix let you monitor 40 different types of data on the target device including WhatsApp messages. Besides WhatsApp messages, you can control the whole WhatsApp content remotely and hiddenly.
Hence, if you are curious about how to read WhatsApp messages from another device or how to read WhatsApp messages of other numbers then it's time to know more details about Spylix.
Come on and have a look at the steps that will bring you to the main platform for using Spylix:
Step 1:

Register for a Spylix account

We have to move toward the official website of Spylix, and then it's time to register for the free account.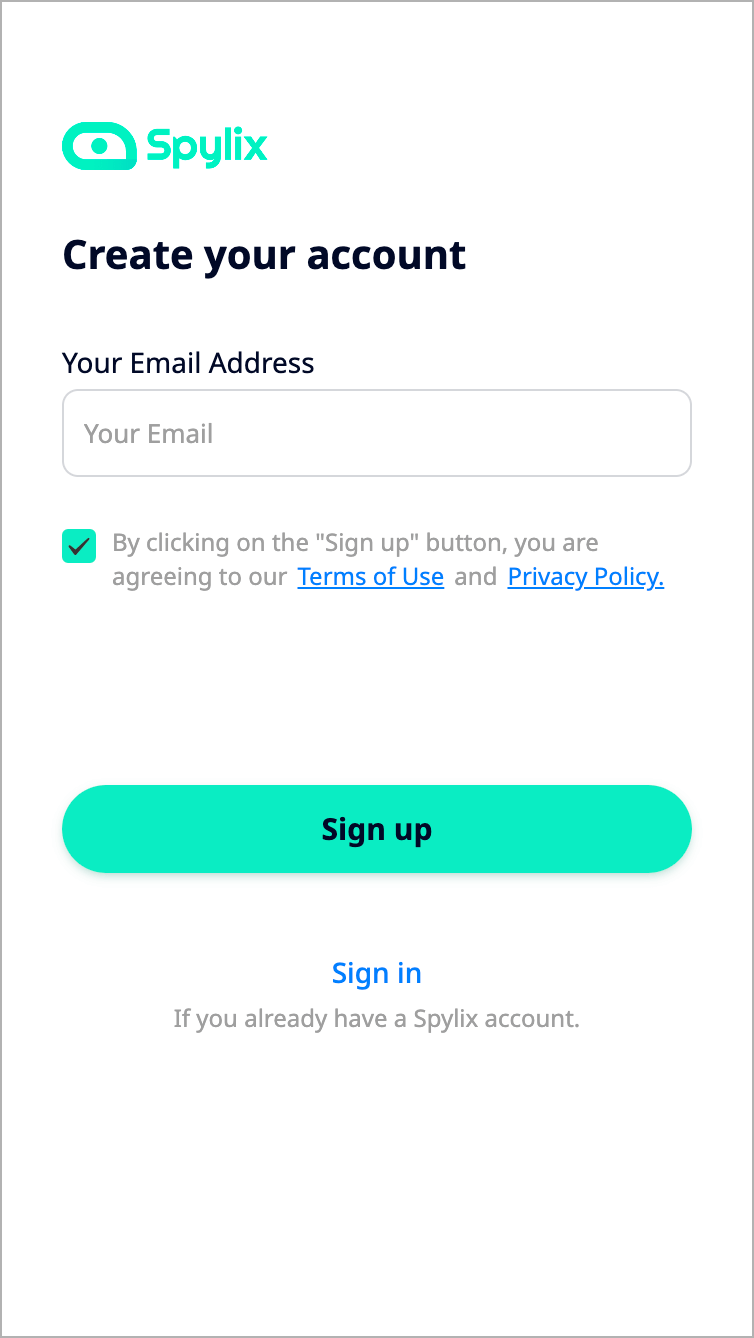 Step 2:

Set Up Spylix app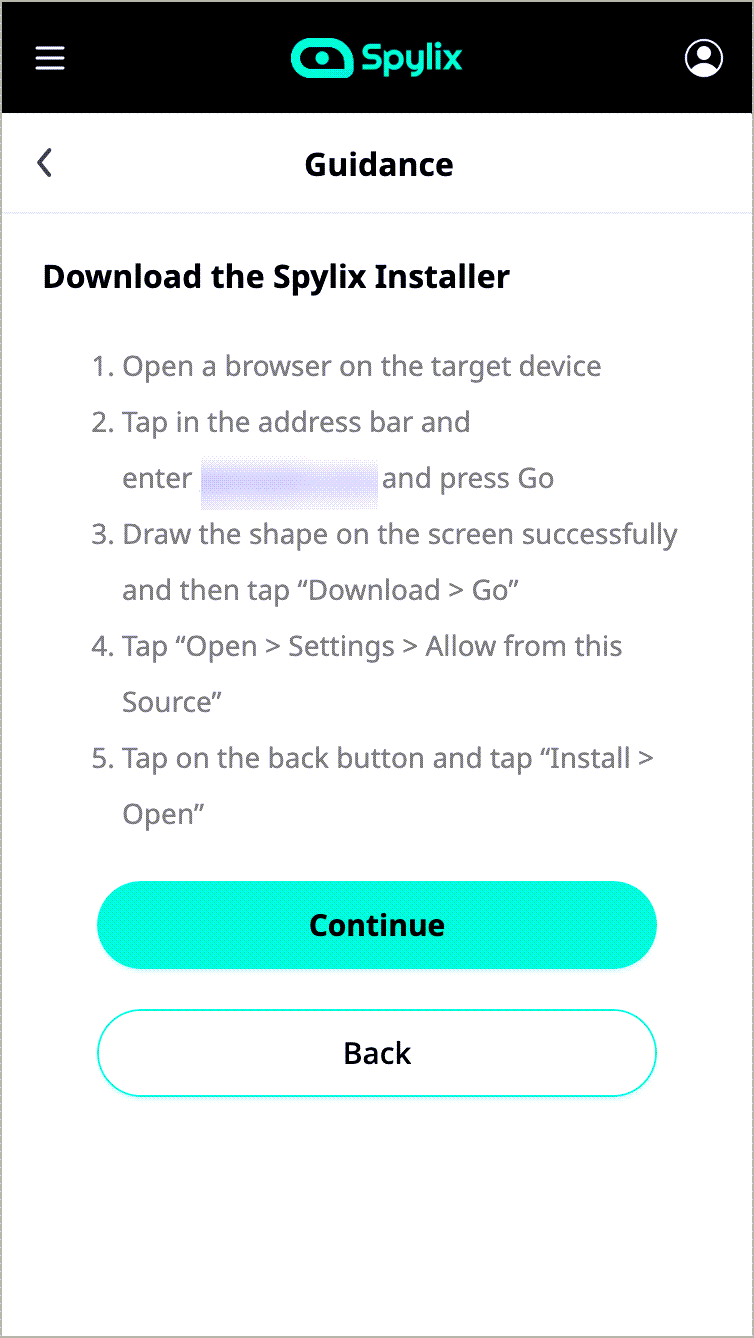 We will be asked to select whether we want to spy on an Android device or iOS. Then we have to go along with the guidelines that appear on the screen.
Step 3:

Start monitoring through Spylix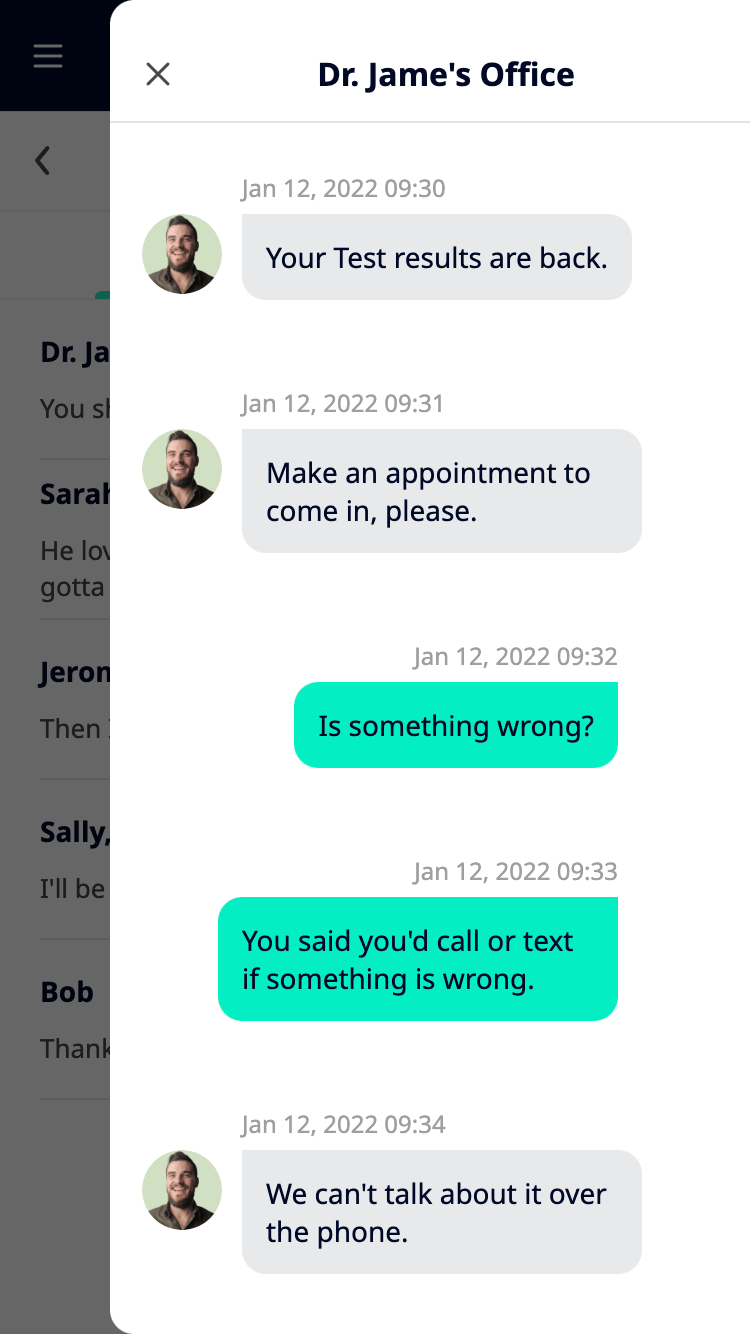 After this, we have to log in to the dashboard of Spylix and start monitoring the WhatsApp activities of the target person.
Boom, we are done! This is how simple the working of Spylix is.
But before using this app, it is important to find out if anyone can read my WhatsApp messages online and how to find someone on WhatsApp without a number. It is suggested to have a look at the given content to know about the things we can gain from Spylix.
Spylix is allowing users to have complete control over the WhatsApp of the targeted device. After getting access to the targeted cell phone, we are allowed to read all the WhatsApp messages, deleted messages as well as entire chats on the targeted device.
We are also allowed to know whether WhatsApp reads your messages or not.
Part 3: Alternatives to See My WhatsApp Messages from Another Phone
Minspy is a phone Spy app that works remotely and secretly to allow you to keep tabs on someone's WhatsApp from your mobile phone or computer.
It permits its users to read chats as well as group messages and view the contact details and audio videos, and pictures that have been sent or received on WhatsApp.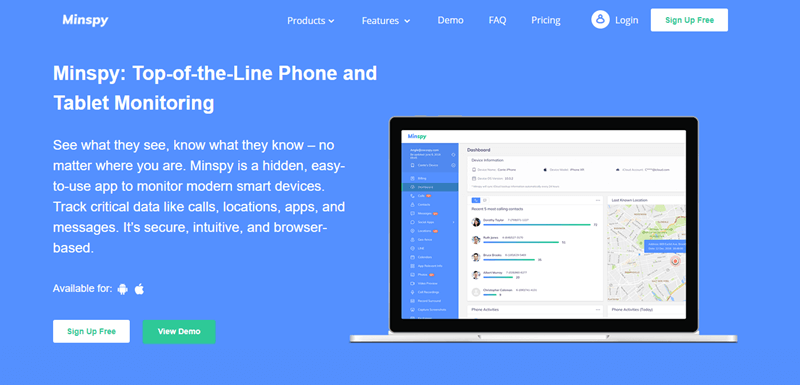 It is simple and easy, you have to follow 3 simple steps to read WhatsApp messages by using Minspy:
Step 1: Go to the official website of Minspy and sign up here by providing your email address.
Step 2: Install the Minspy application on the target device by following the instructions provided.
Step 3: Login to your dashboard and start reading WhatsApp messages.
Cons:
Relatively limited features as compared to Spylix
It does not offer a free trial.
iOS and android monitoring features are different from each other
Editorial Review on Minspy:
The customer reviews about this tool are not satisfying as users always complain about the limited availability of features in the more pricing plan. The customer services are not well supported with a response time that is quite delayed.
mSpy is also an efficient WhatsApp tracker which you can choose to read someone's WhatsApp messages. By using mSpy you can monitor all the messages that have been received and sent by your target person on WhatsApp.
It also permits you to look for the WhatsApp call history and pictures and videos that are available in the WhatsApp chat.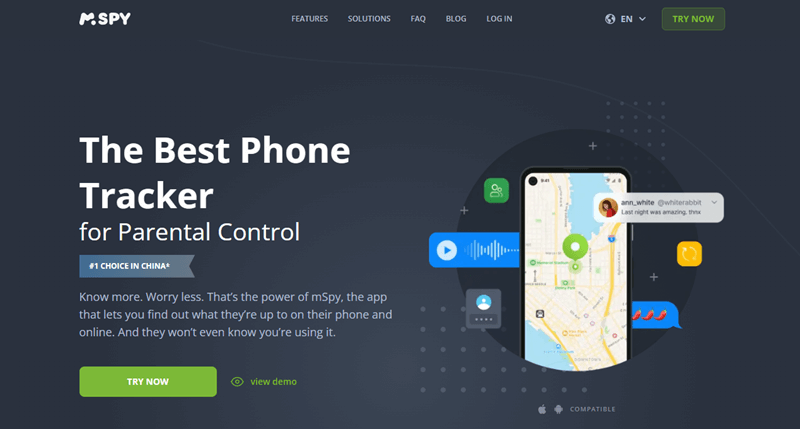 Besides monitoring WhatsApp messages you can also view messages on Facebook, Instagram and Snapchat, and some other instant messaging applications and can also find out how to message someone on WhatsApp.
Follow the given steps to use mSpy for reading WhatsApp messages:
Step 1: Go to the official website of mSpy and create your account here.
Step 2: Choose the plan you want to purchase for yourself or your family.
Step 3: After clearing payment for the subscription plan you have to log in to your control panel to read the WhatsApp messages.
Cons
It offers different versions for standard or for jailbroken phones which is confusing.
It does not provide data wiped by the target person.
Jailbreaking is required to get maximum features.
Editorial Review on mSpy:
It has quite better reviews as compared to other competitors but the services are less than Spylix. Some of the reviews contain bugs and errors which affect the customer's experience in different situations.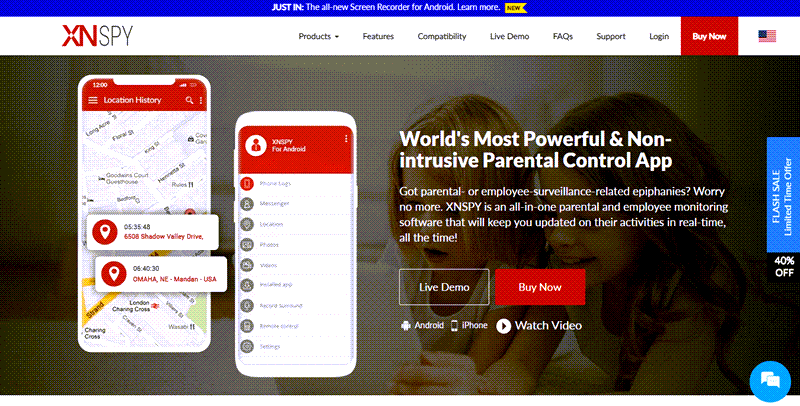 If you are tired of trying various WhatsApp spying apps and want to have a reliable and beneficial platform then it is suggested to pay attention to the XNSPY platform. This tool is introduced with amazing built-in features for its user's ease.
This platform is considered the best WhatsApp tracker website because of having complete control over the WhatsApp activities on the targeted device. Moreover, it allows users to track one's WhatsApp on android devices as well as tablets without rooting them.
Let us have a brief look at the steps to use the XNSPY platform for tracking WhatsApp messages:
Step 1: First of all, we have to select the subscription scheme as well as the payment issue according to our budget and requirements.
Step 2: We will receive an email as soon as we choose the subscription plan. Follow the instructions from the email to install and download the app on the targeted device.
Step 3: Here, we have to wait for just a few seconds until the app gets started, and then the last step is to monitor the WhatsApp messages after logging into the control panel.
Cons
Need rooting/jailbreaking to get advanced features
Delay customer service response
Refund partially
Editorial Review on XNSPY:
As we have discussed above, customers are not well satisfied due to its rooting and jailbreaking requirements. In the hour of need, customers face difficult situations and the delay in response time increases the tension.
This is clear that Spylix is more efficient and more reliable as compared to all the available options to read WhatsApp messages. No one can beat Spylix, whether the concern is the number of features it is offering or the reliability of its services.
Following are the reasons that describe why you should prefer Spylix over others:
By using Spylix, you can not only read the WhatsApp messages but can monitor the whole WhatsApp content. It permits you to view WhatsApp contacts, audio, video recording files, and other media files that have been shared on WhatsApp.
Spylix offers a lot of monitoring features that no other platform provides to the users. By using Spylix, you cannot only read the WhatsApp messages but also can read the text messages and the messages of other instant messaging applications such as Facebook, Instagram, or Snapchat.
Most of the monitoring tools offer you reading only the last sent or received message but by using Spylix you can easily read the whole chat. Even it allows the users to read the messages that have been deleted by the target person.
Spylix is compatible with Android as well as iPhone and does not require any rooting or jailbreaking to read the WhatsApp text messages. Its outstanding customer service also makes it an incredible choice.
So now it is clear that no one can beat Spylix in terms of quality or the number of features it is offering. It works remotely and secretly to give you an efficient spying experience. Its real-time updates, data accuracy, and reliability make it the best of all.
It's Time to Use Spylix to Read Someone's WhatsApp Messages Now!
If you are worried just because of your child, partner, or employee's suspicious act while using WhatsApp that shows they are doing something wrong. Then, there is no need to be worried because it's a common issue. We are not allowed to take even a single step just because of doubt.
Hence, we can make it clear by spying on their WhatsApp messages using Spylix!