Knowing the status of your spouse, whether they are cheating on you or not, is crucial, especially when you start having doubts about your spouse. However, the doubts can only be cleared by having a way, such as free android spy apps for cheating spouse, to monitor your spouse or even catch them cheating on you.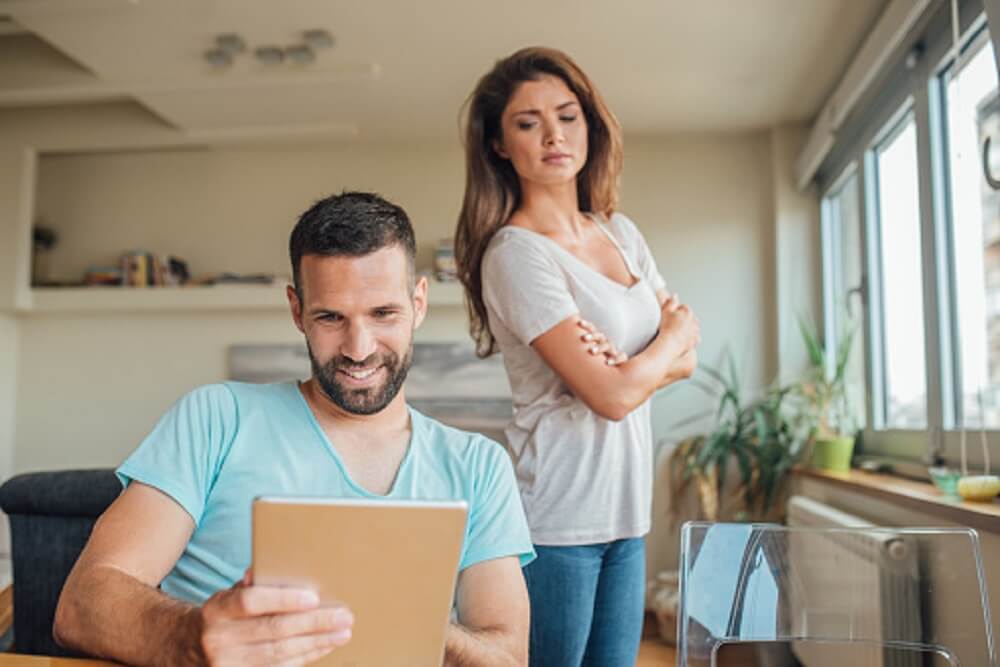 This article will introduce 5 best free android spy apps that will help you clear your suspicions by monitoring your spouse's phone and intercept their conversation, files, and even calls. Moreover, the article will introduce the features of these spy apps and discuss about their different characteristics, so that you can easily decide which spy app to use.
The article will also introduce the most recommended, affordable, and free android spy apps for cheating spouse, Spylix, which will give you real-time monitoring of your spouse. It's time for you to learn how to spy on your spouse and clear your doubts.
Part 1: 5 Best Free Android Spy Apps for Cheating Spouse
The 5 best free android spy apps for cheating spouse are arranged based on how effective they are in giving you the needed ability to monitor your spouse without being detected.
1.1 Spylix- Most Powerful and Free Android Spy App for Cheating Spouse
Spylix comes first on the list. Spylix is a spy app that supports both Android and iOS devices. Despite being a new product, the spy app is very easy to use and effective in monitoring your target device. So far it has received 96% positive reviews from users. Spylix gives you flexible control over your spouse's phone, and you are able to monitor their activities in real-time.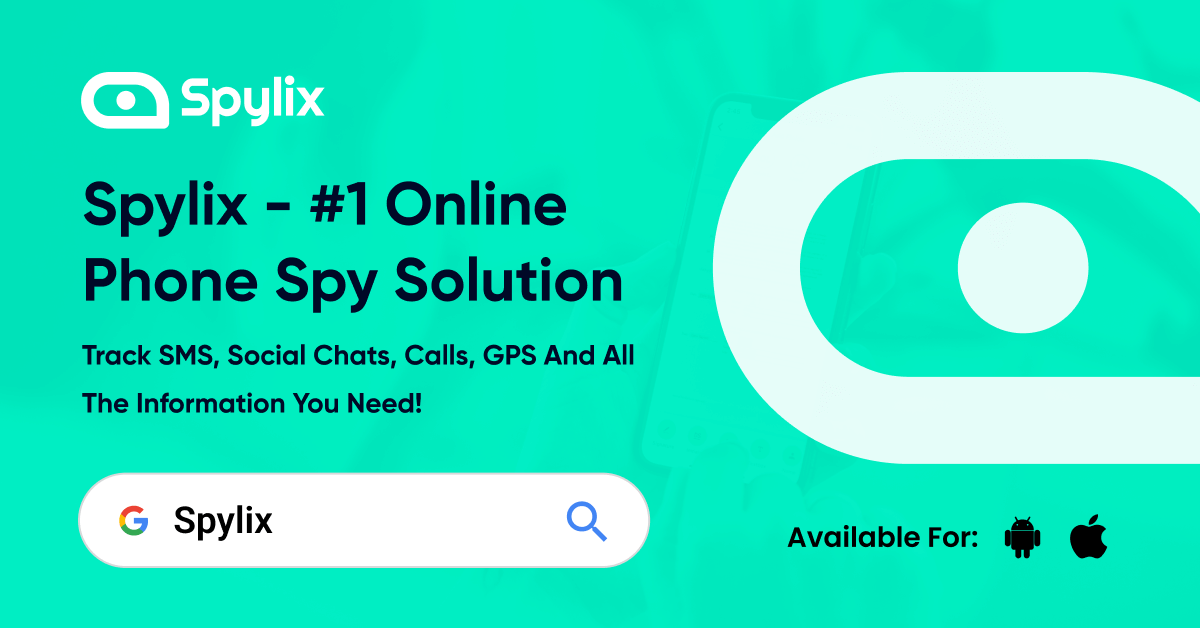 In addition, Spylix is the perfect free android spy apps for cheating spouse to monitor your spouse easily without being detected. Moreover, it has affordable pricing to ensure it serves you best in monitoring your spouse at a budget-friendly price.
Spylix supports more than 40 kinds of data that can be monitored, such as SMS, photos, browser information, screen capturing, and videos. Using Spylix, you can restrict your spouse from accessing a website that you've blocked. Moreover, you can access their browsing history and even monitor their social media accounts such as WhatsApp to see what text messages or media files they share with others online; this is what makes Spylix the most recommended spy app in the market.
Advantages of Spylix
Spylix enables you to monitor your spouse's social media in real-time to see their chats, contacts, and even media files. With Spylix, monitoring the messages being sent or received on your spouse's phone is also simplified. Spylix has a Control Panel that lets you monitor all the activities on your spouse's phone. Moreover, you can also track the location of your spouse using GPS.

Spylix monitors your spouse's phone in stealth mode, implying that your spouse won't notice that you are monitoring them as Spylix can operate secretly.
To use Spylix cheating apps for android, you won't need to root the Android phone to install it.
Spylix protects the data being monitored as you access it.
Spylix has a user-friendly dashboard which makes it easy to use. You will be able to monitor all the activities on your spouse's phone from the dashboard.
The customer support for Spylix is readily available 24/7 to respond to your questions and fix your issues.
Any Android version supports Spylix. You only need to install it on your spouse's phone, then Spylix will monitor the device without being detected.
How to Use Spylix
Click the "Sign Up Free" button at the bottom to register or view the Spylix's Demo site.

To install and set up Spylix, an email with the instructions will be sent to your email to register for an account.
Start tracking your spouse by logging in to Spylix's control panel and view all the activities of your spouse's phone.
Spyic is one of the most effective free android spy apps for cheaing spouse and you can monitor your spouse and affirm whether they are cheating or not with Spyic.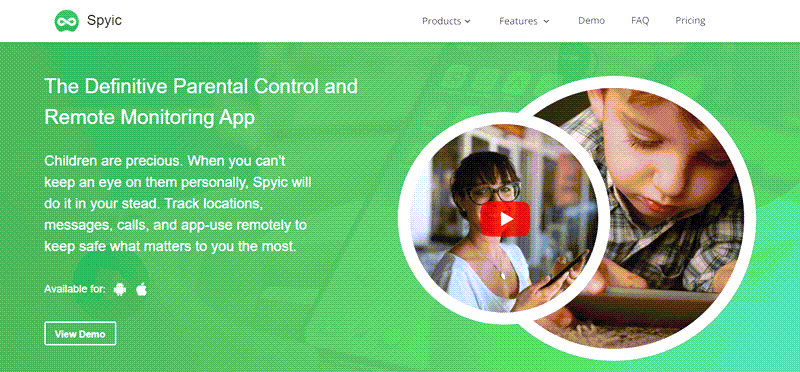 Spyic forwards all the data received from your spouse's phone to your PC or phone from which you can then view or save the data. However, although it comes second in this list, the customer support that Spyic offers is unreliable. It takes too much time before one gets a response to solve their issue, and this is frustrating as a free cheating spouse app for android.
Spyic Features:
Spyic can monitor 29 data types. You get to monitor the text messages, contacts, social media chats and files, contacts, and even the browsing history of your spouse. Unlike Spylix, Spyic monitors lesser data, which is unable to give you the complete control you need. Moreover, it supports Android version 4 and above and rooting is needed to use all its advanced features, which is a limitation.
The disadvantages of Spyic include:
It has lesser monitoring capability.
You can't monitor the call recording of your spouse or intercept the text messages.
Spyic attracts higher prices which for some people it may be unaffordable. Premium plan - $9.99/month for 1 Device and Family plan- $69.99/month for three devices.
The bottom line is that to use Spyic to get more monitoring abilities over your spouse, you will spend more money which can be avoided by using better spying apps like Spylix. Here is a quick demo of Spyic.
1.3 iSpyoo - Alternative Cheating Spouse App
iSpyoo is a free android spy app for cheating spouse that has large diversity in terms of the monitoring of the target device. It is easy to use and supports 26 data types for Android. Although iSpyoo is compatible with most Android devices, it monitors lesser data in comparison to Spylix.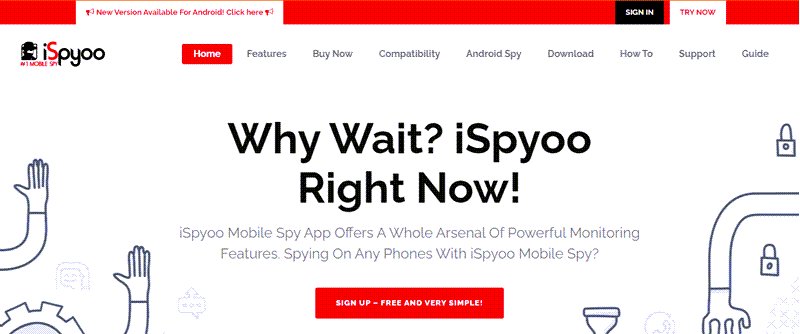 iSpyoo can monitor and analyze information on your spouse's phone, then send it to you from which you can view the logs from the control panel with ease.
iSpyoo Features:
Using iSpyoo, you get to record your spouse's calls, view messages sent to their phone, obtain video surveillance of the environment, get their location using GPS, and even view media files on their phone. Moreover, iSpyoo lets you check your spouse's private browsing history and their conversations on social media apps.
Disadvantages of using iSpyoo are:
It only works best with few compatible devices. Thus you can't use it for multiple monitoring devices.
Unlike other spy apps such as Spylix, it has higher prices. Basic - $19.99/month, Premium - $23.99/month, and Gold - $25.99/month.
To view the iSpyoo demo, click here.
1.4 ClevGuard - Spy on Spouse's Cellphone for Free
When talking about parental spy apps, ClevGuard comes first.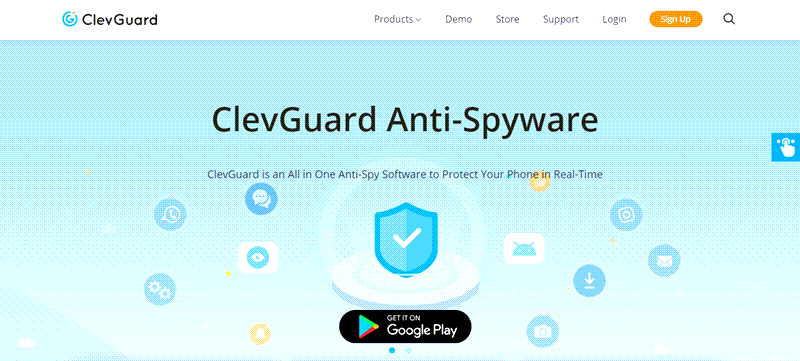 The spy app is designed to aid parents in taking control of their kids by monitoring their online activities. Thus, it has limited features, which in this case of spying on your spouse, they may seem to be limited and less applicable in achieving full control over your spouse's phone.
ClevGuard supports Android 4.0 to Android 11 and supports 24 types of different data.
ClevGuard Features:
ClevGuard lets you spy on spouse's cell phone for free, text messages, view their videos, photos, and basic social media information. Although ClevGuard is on the list of the 5 best free spy apps cheating spouse, it has limited features compared to other spy apps such as Spylix. Moreover, it is more expensive. Its payment plans are: 1 Month Plan - $29.95/month, 3 Month Plan - $16.65/month, and 1 Year Plan - $8.32/month
ClevGuard is not the best spy app to spy on your partner. Here is a quick demo of ClevGuard.
1.5 Mobistealth - Unique Cheating App for Android
MobiStealth is a unique cheating apps for android with easy but limited monitoring capabilities. However, it lets you get control over your spouse's phone with ease. The app can monitor your target device without being detected. The limited monitoring features of MobiStealth make it less suitable to monitor your spouse as although you get control over the phone of your spouse. Only limited activities can be monitored.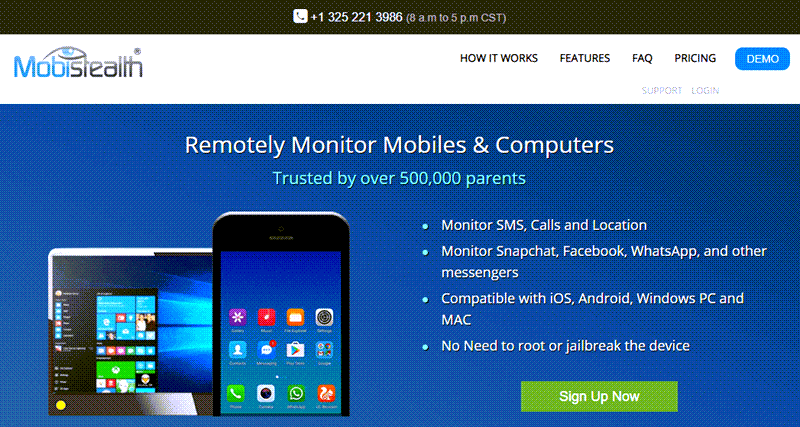 MobiStealth Features:
It supports SMS and Calls monitoring on a 24/7 basis. In addition, it can monitor 19 types of data and still enable you to view the browsing information of your spouse. MobiStealth is compatible with most Android devices.
The main shortcoming of using MobiStealth is that it has higher pricing in its payment plans which range from Pro plan - $59.99/month or Pro X plan - $69.99/month. These prices are higher in comparison to the other spying apps. To view the MobiStealth demo site, click here.
Part 2: Comparison of the 5 Free Android Spy Apps for Cheating Spouse
Spylix has the most features among the products. Most of the discussed spy apps have limited features in comparison to Spylix. Moreover, unlike Spylix, they require rooting of the Android phone to access all features.
Spylix works in stealth mode. Spylix can monitor the target phone yet remain undetected to ensure that the spouse won't be in a position to suspect they are being monitored. Once installed, Spylix automatically hides its icon to avoid being detected. Some of the other products can be easily discovered once installed on the target phone.
Spylix, with the other spy solutions, is compatible with any version of Android. The other spy apps like ClevGuard only support specific versions of Android.
Spylix is easier to use. It has a very user-friendly Control Panel from which all the activities on your target device are displayed. Other products lack an interface from which one can monitor the activities of their target device.
Among the discussed 5 best free Android spy apps cheating spouse, only Spylix has the most budget-friendly cost. The others are a bit expensive.
Part 3: Summary
Having doubts regarding the faithfulness of your spouse can be tricky as unless you have proof to clear your doubts, you remain in the dark regarding your spouse's activities. This article covered the 5 best free android spy apps for cheating spouse that you can use to monitor your spouse's activities on their phone.
Among the discussed spy apps that you can use to monitor your spouse, what is the best app to catch a cheating spouse? Of course, Spylix is the best alternative to use as it is much simpler, and it has a good control panel. Besides, it lets you get control over your spouse's phone. Most importantly, it's the cheapest app among the spy apps discussed.
So, if you want to choose some free android spy apps for cheating spouse to clear your doubts concerning your partner, go ahead and use the NO.1 spy app, Spylix. Try this best app now and start spying on your spouse easily, effectively without being detected!