With every passing year, it becomes increasingly difficult for parents to control how much time their children spend on the internet.
Taking away mobile devices ultimately is not a solution and will only brew hate between the parent and the child.
So what must a parent do?
Well, they should find a non-invasive way to make sure their children are staying safe online.
One tool a parent can use is a WiFi blocker which allows the user to control web content, filter explicit material and restrict internet access, all features that parents can take advantage of and keep their child away from harm.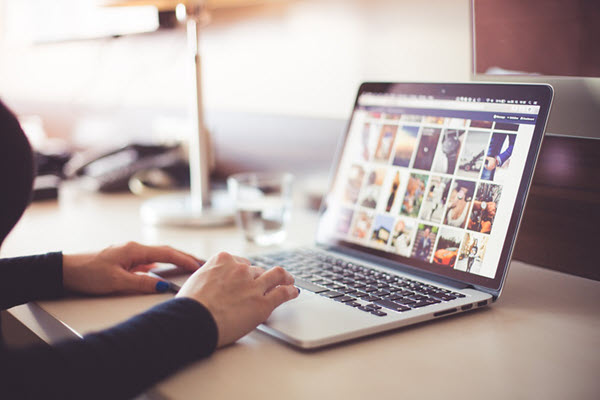 What Is a WiFi Blocker?
Simply put, WiFi blockers restrict who can or cannot connect to the internet. A WiFi blocker can also tell you which devices are currently using the internet and the amount of bandwidth they are consuming.
Users can then group these devices into different groups and assign them profiles. These profiles can then be used to tweak internet usage by filtering specific content, monitoring browsing activity, and setting boundaries on when the device can connect to the internet.
Also, more specific features are also present, depending on the WiFi blocker app.
All of these utilities are exceptionally advantageous to parents who have trouble controlling their children's internet activity.
Content filtering can remove adult or inappropriate content from the internet. At the same time, browsing activity can be monitored to check whether the child has been visiting any dangerous sites as of late.
The added profile feature also aligns perfectly with the parents' goals. They can set a profile for bedtime and apply it on all their children's devices as soon as the clock hits 12.
10 Best WiFi Blocker Devices & Apps
Now, to save you the trouble of searching for your desired service among the hundreds of options available online, we have compiled a nice list.
It will explain what each WiFi blocker app has to offer and where you can download the relevant one.
1. Spylix
Spylix is an excellent choice for parents who want advanced control over their children's activities, a parental control app that offers WiFi blocking.
You can remotely check the networks your child is connected to using the Control Panel, and block the WiFi if you feel not at ease.
It is also a lot more than a standard WiFi blocker.
You, as a parent, can see which social media apps your child uses along with all the messages, images, and other media they share with others.
This can be a huge help when you suspect your child is having a conversation with a potential abuser and is too afraid to have that conversation with you.
Along with social media monitoring, you can get a keylogger that tracks every letter your child types, along with a GPS location tracker that tracks your child in real-time.
Also, it lets you set 'no-go' zones through the GPS tracker, and when your child visits these potentially dangerous locations, an alert is sent to your phone.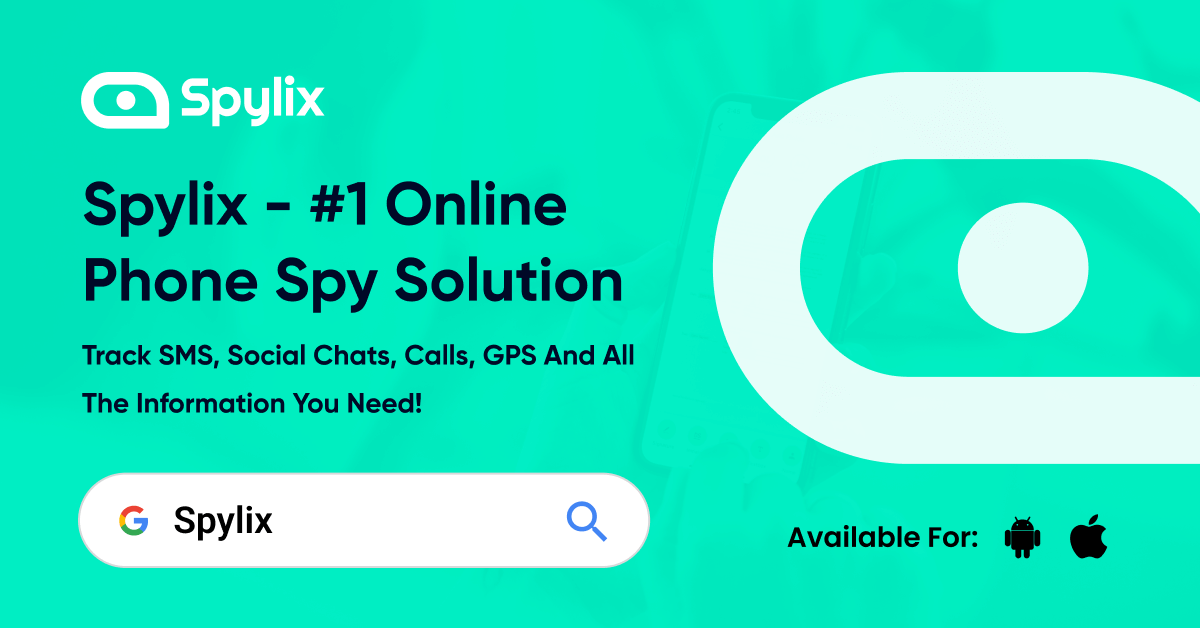 Where to Obtain?
Spylix can be used on both Android and iOS smartphones and can be downloaded through their dedicated website.
Want to know how to install this handy WiFi website blocker? Simply check out the guidelines listed below:
For iOS

Step 1: Sign Up for Free
Give your working email address before setting a strong password to create a new Spylix account.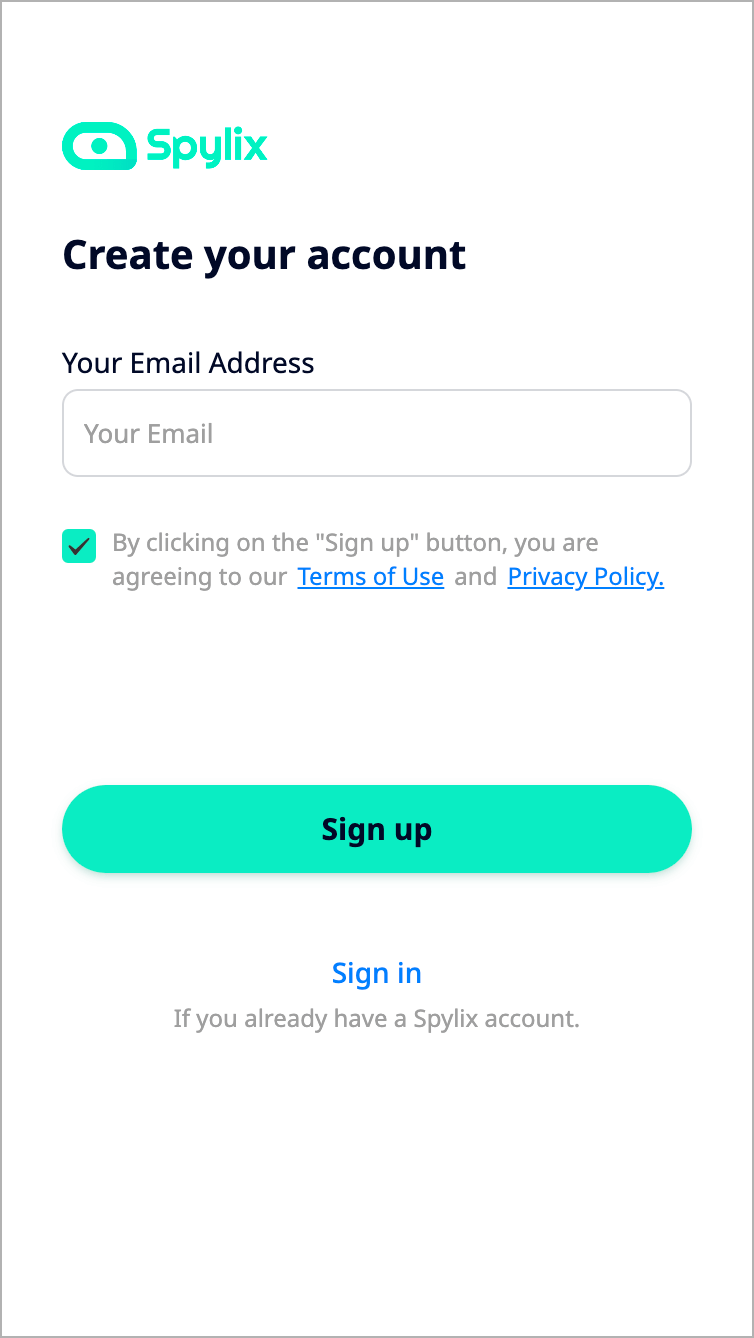 Step 2: Enter the Device's iCloud Details
Just provide the iOS device's iCloud credentials(Apple ID & Password) to verify the device and access the backup.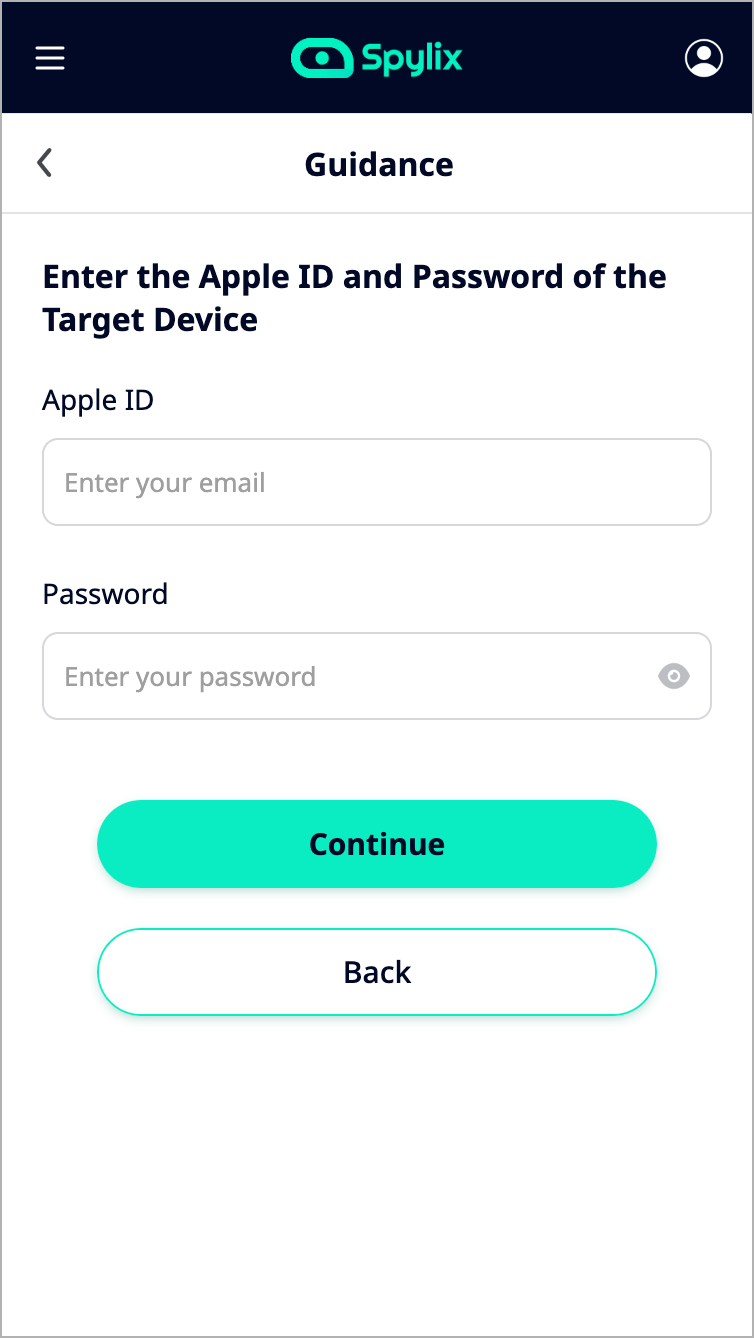 Step 3 Start Blocking WiFi
Open the Dashboard using your Spylix account to monitor every aspect of the target iPhone/iPad.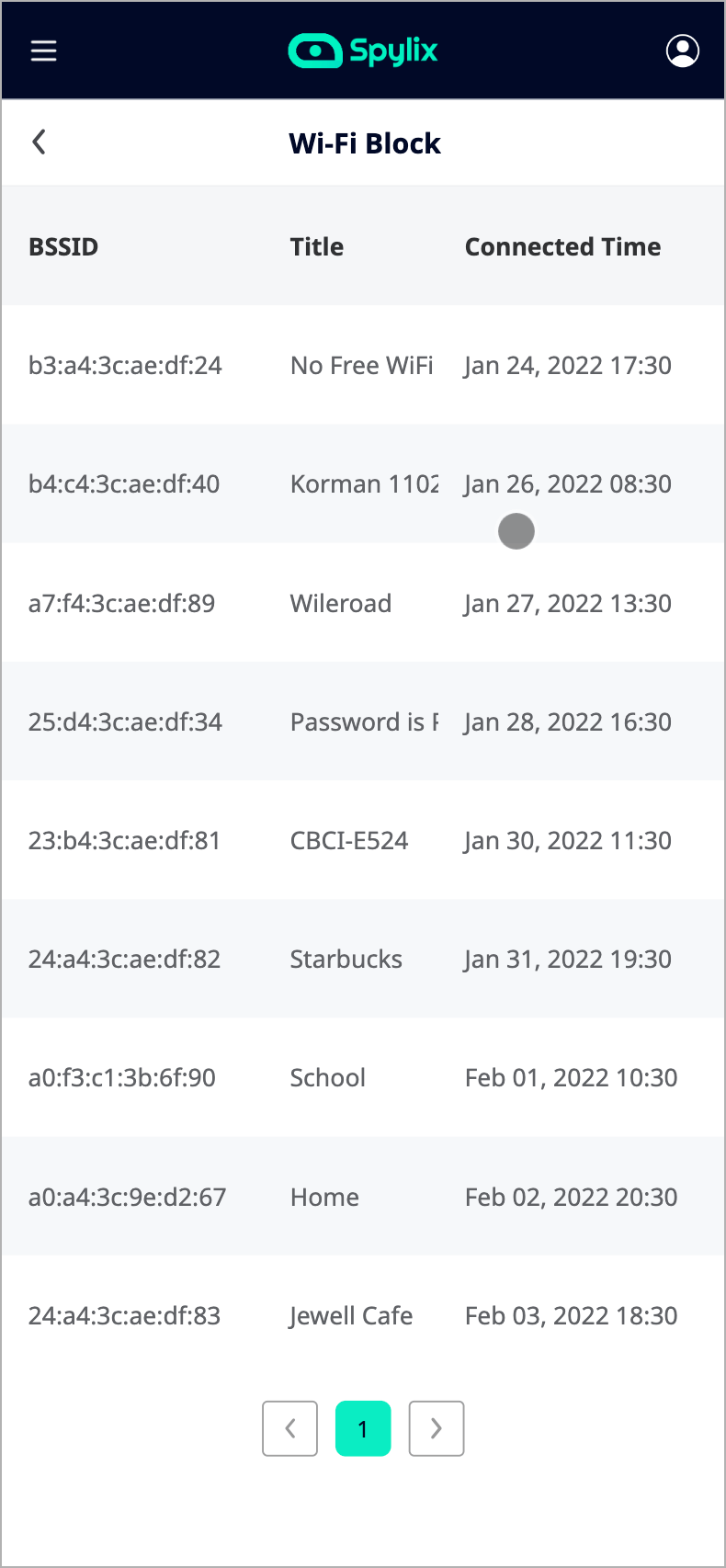 For Android

Step 1: Create a New Spylix Account
Simply enter an email address and set a password to sign up with Spylix for free.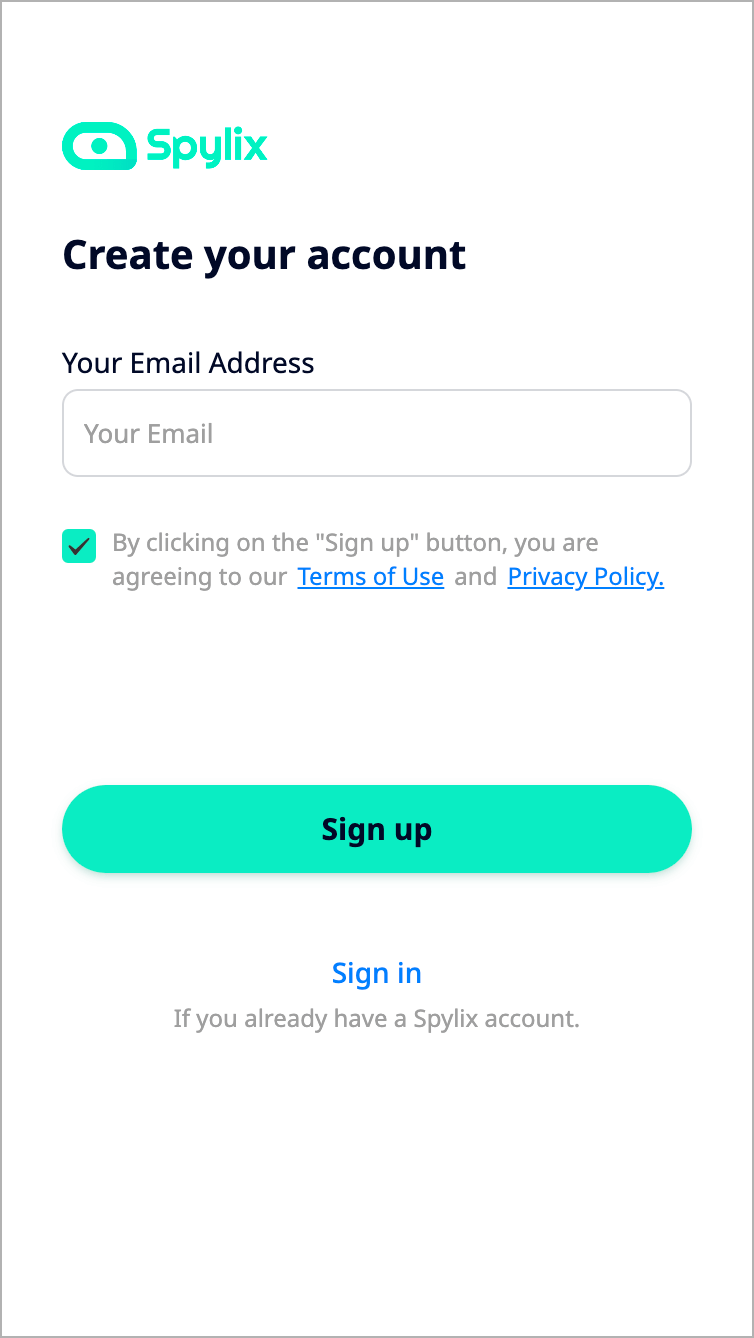 Step 2: Set Up App on Android
Install the Spylix app by following the onscreen guidelines.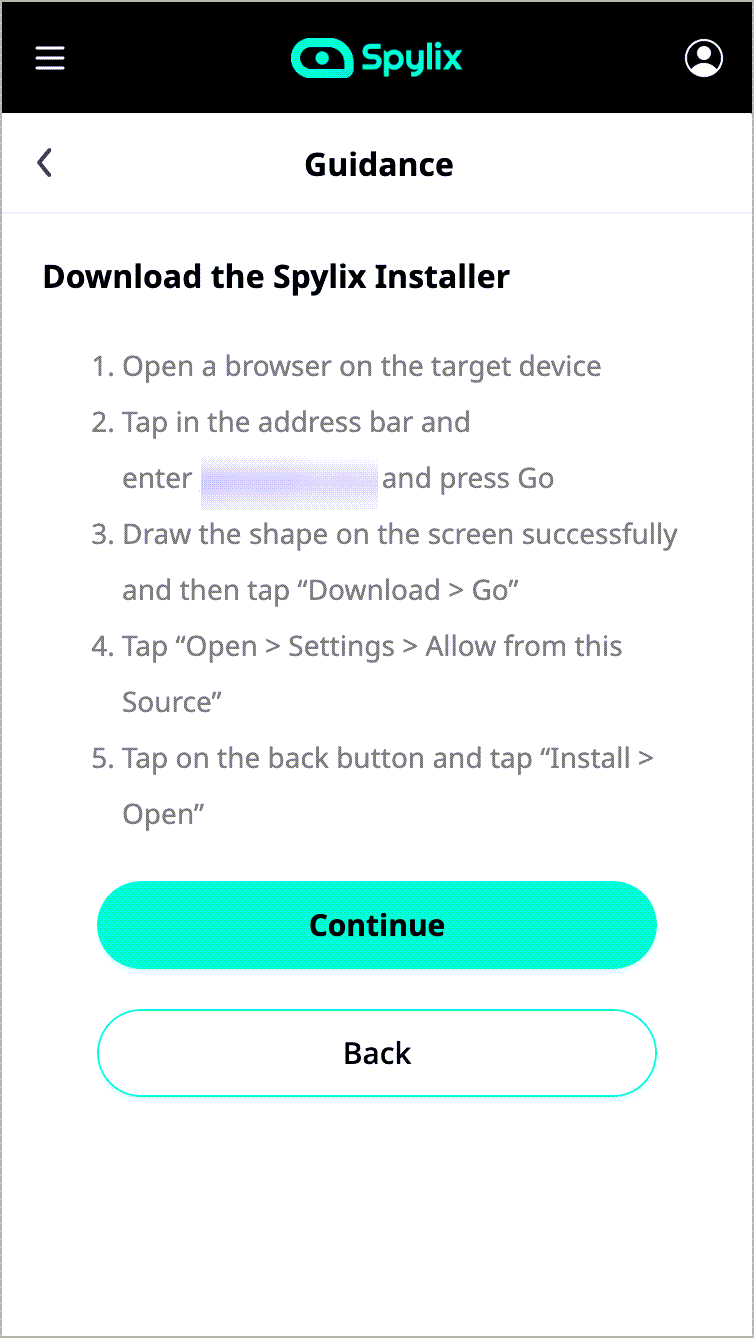 Step 3 Start Blocking WiFi on the Android
Access the Control Panel to block WiFi networks remotely.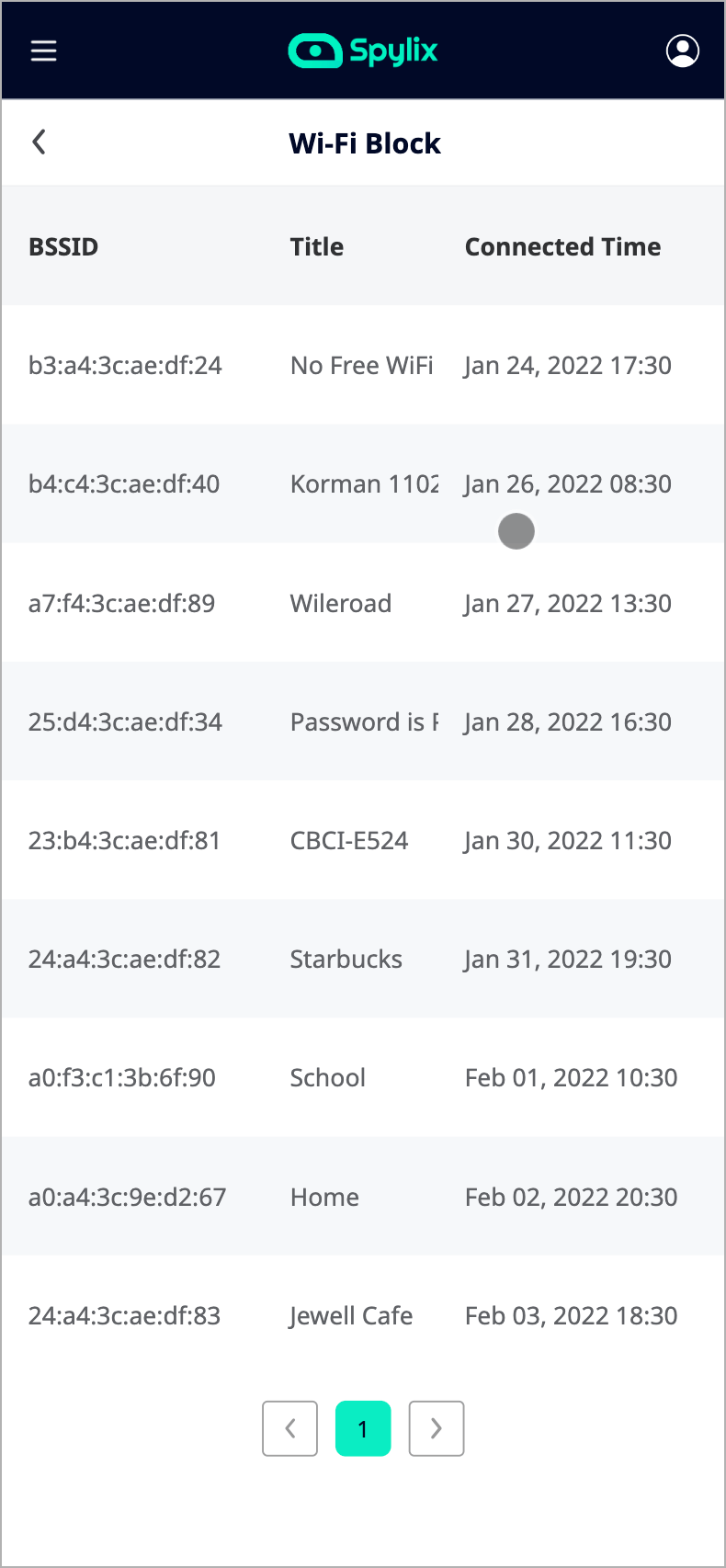 A traditional WiFi blocker app in practice, WiFi Blocker will give you detailed information about who's connected to your network along with detailed information about each device. Through this information, you also figure out which type of device is connected.
Most of the time, the device's name is also mentioned, which can be a good help when you are not sure which one is consuming the most data.
Also, if you spot a device that you want to restrict from internet usage, you can lock the device, permanently restricting access from that device.
Sure, as the name suggests, WiFi Blocker gives you most of the settings that an admin of the network should have, all through a smartphone.
Once signed in, you will be provided with a default password that can be changed later to a more difficult one according to your preferences.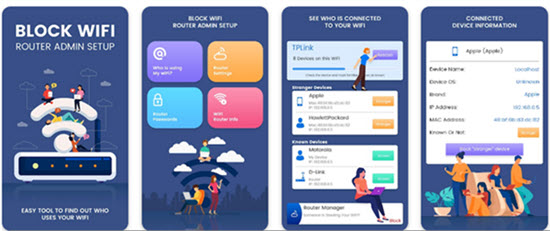 Where to Obtain?
This app is only available on Android and can be downloaded through the Play Store.
3. WiFi Blocker on the App Store
One of the most used WiFi Blocker apps on the market, this app helps you organize your home network and control which of your devices gets internet access.
Moreover, the app is tailored explicitly toward parents who want to control their children's internet access, and so it provides features precisely adjusted to reach that goal.
All your kids' devices can be grouped through the help of profiles, and then specific restrictions can be applied to the entire group.
Furthermore, this saves you from the trouble of using constraints individually and helps you remember which devices belong to your children.
In addition, you can pause internet access at agreed times, freeing up all the hogged bandwidth. This can be useful for situations when it's bedtime, or you need the extra bandwidth for work.
Where to Obtain?
The app is available on both Apple and Android devices and can be downloaded through the Appstore and the Google Play Store.
More tailored towards fighting thieves than controlling children's access, Who Steals My WiFi allows users to find out if any strange device is consuming bandwidth and then block the device out as it can be a security threat.
Someone in your neighborhood might have gotten access to your network and may use it to download resource-heavy data on their device. This can cause severe stress on your network and ruin your browsing experience.
This can also determine if your child has any hidden devices that are usually off the radar and only powered on when internet access is required.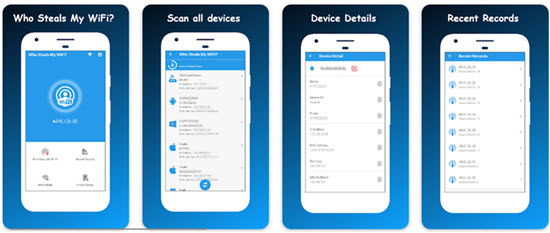 Where to Obtain?
The WiFi blocker app is only to download on Android devices and can be obtained through the Google Play Store.
This app is a little different from the rest as it's not made for smartphones and instead caters to the PC community.
MyWiFizone also focuses on people who want to keep freeloaders off their network and free up hogged bandwidth. It usually shows details about connected devices and the functionality to block out a specific device from the web.
Besides, this WiFi blocker is incredibly lightweight, can be downloaded and installed in just a few clicks, and offers a simple interface for network management.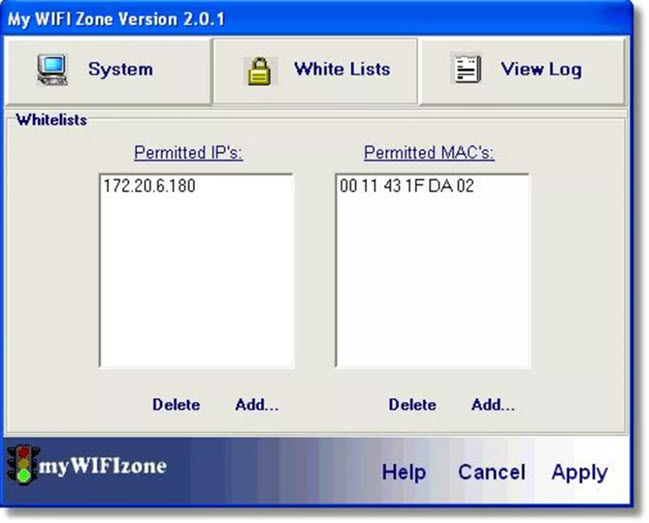 Where to Obtain?
MyWiFizone can be downloaded for free on their dedicated website and works only on devices with Windows installed.
6. Fing - Network Tools
Another WiFi blocker app on our list is Fing, which is popular for its diverse features. The fundamental objective of the app revolves around boosting the speed of your internet while protecting it from any unnecessary access so that all your cloud-based data would be safe.
Besides, it will notify you whenever somebody tries to connect with your WiFi and will even show you the connection history so that you can determine signs of hacking.
Also, if your existing password is easily trackable, the app will suggest changing it to a stronger one.
With this application, you can also assess the uploading/downloading speed, ping of connected devices, and attempts from intruders with their smartphone details.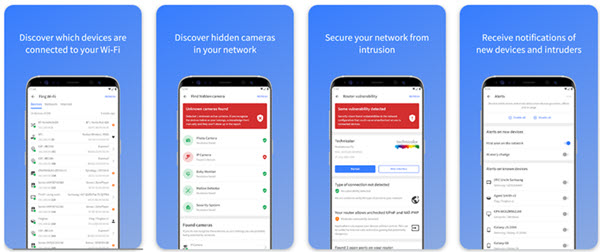 Where to Obtain?
Fing app can be downloaded from Google Play Store, App Store, and their official website to ensure secure and smooth connectivity.
7. Who Uses My WiFi
If you have any second thoughts about your neighbors using your WiFi connection, it's time to track your connectivity through Who Uses My WiFi.
Additionally, the WiFi blocker helps increase connection speed and also reduces buffering videos as it'll make sure that your bandwidth won't be interrupted.
Moreover, the app has a feature to check how many devices are connected to your WiFi and the connection strength of each device so that you can detect any unknown device.
Furthermore, you can try out WiFi scanner features within seconds to extract all the faults and errors with your connection. Through the scanner, you can know all about the type, IP, MAC address, and all other information about the router.
It can even fix your router issues in case of any sudden disruption or frequent disconnection.
Where to Obtain?
You can easily install the Who Uses My WiFi application via Google Play Store.
Most people using the internet don't know the complexity and expanded functionality of the network connection settings; thus, apps like WiFi Scanner and Analyzer can help you learn more about it. It can give you a complete and clear outlook of your WiFi and the devices connected to it.
It'll give you thorough details about the usage ratio and connectivity strength with just a single click. You can also check the uploading and downloading speed and ping.
Another important feature is that you'll be given a complete step-by-step tutorial for using different tools of the app.
Through this WiFi user blocker, you can also improve and boost your connection speed. Sometimes your home devices are being connected to the network in the background resulting in a slowdown, and you can also disable those devices.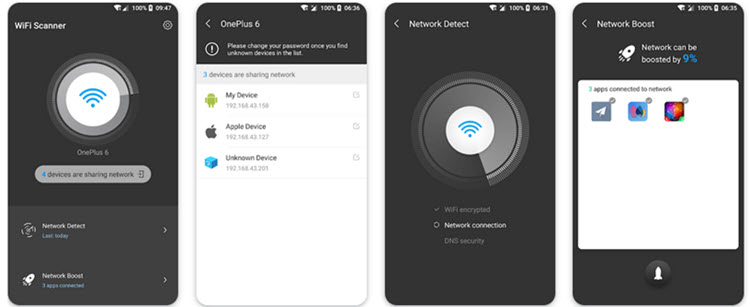 Where to Obtain?
WiFi Scanner & Analyzer is only available for Android users to download from Google Play Store.
9. Comsat
Although there are several applications that can help you manage and control your router, still features that Comsat has to offer are better. The app is specifically designed to detect devices with Roqos Core, unable to work on devices other than that.
Through the app, you can have complete control of your network connection through a dedicated router. This will help when you want to restrict access from your children or block certain parts of content on devices.
Comsat will make sure that the connection between devices and router is strong. Moreover, you can easily block offensive or threatening sites or resources using manual and automated features.
Also, it can offer you a list of all the connected devices, both active and inactive so that you can delete the unwanted devices.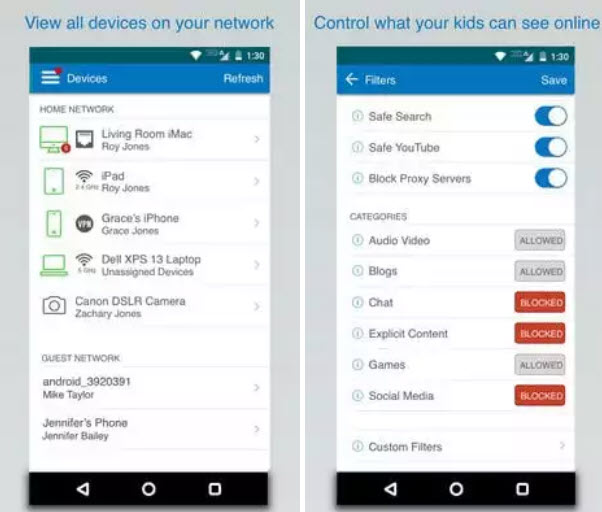 Where to Obtain?
Comsat WiFi signal blocker is easy to install on Android and iOS devices through Google Play Store and App Store.
10. Who Is on My WiFi
For those who want to take control of their WiFi connection's security on their own but aren't too sure about the technicalities of internet service providers, Who Is on My WiFi can help.
As the name suggests, this WiFi blocker app is designed to let you know your WiFi connectivity by offering you information about connected devices.
Many exclusive features of this app involve scanning WiFi and detecting the connectivity of every device by sharing the MAC address of the connected router. It'll also help protect your network by restricting access to any external device.
You can simply disable any device's internet from the list of connected devices by toggling off the button.
Now you'll be playing online games on low ping and can watch movies without buffering as the connection is only limited to your usage.
Where to Obtain?
Who is on my WiFi is available to download on the Google Play Store for Android devices
FAQs on WiFi Blocker
Is blocking WiFi illegal?

No, it is legal to block your WiFi if you're using it on your personal router. Only you have access to your internet connection. It is a great way to prevent hackers from stealing information and ensure a safe browsing experience.

Can I block a device from my WiFi?

Yes, you can easily restrict WiFi usage from any device either through the lengthy MAC address process or through a WiFi blocker app, such as Spylix.

How Do I Block My Neighbors' WiFi?

There are two different methods of blocking any WiFi, including blacklisting their router name so that it doesn't appear on the list of smartphones' potential connections.

Whereas, if you want to block more than one WiFi, you can create a whitelist that will only show the names you allow to connect.
Conclusion
With such an abundance of WiFi networks both on personal and private platforms, it has become necessary to protect it for a secure and stable internet connection.
This digital world has several WiFi blocking applications, a few of which are mentioned above that can ensure WiFi protection and offer various features for a smoother browsing experience.
You can quickly assess the bandwidth, latency, and quality of internet connection through these apps. Along with that, you can use it to restrict WiFi usage within your home, specifically for your children's devices.
If you want to limit the connectivity and limit unwanted access, then choosing a reliable WiFi blocker is the best option.