Have you been looking for the best spying app on how to find someone's location on android or iPhone, right? This article will take you through the 10 best ways to do it. Let us start.
Part 1: What Makes The Best Online Location Tracker?
When you find yourself in need of a phone location tracker for either iPhone or android, You should consider various features. These features include but are not limited to the following:
1. Ability to operate stealth mode
Consider looking for an app that does not reveal you using it to the person you're spying on. A location tracker app should spy anonymously
2. Pricing.
Tracking someone's location especially children for long-term purposes. It requires an affordable platform that can help you do that without emptying your accounts.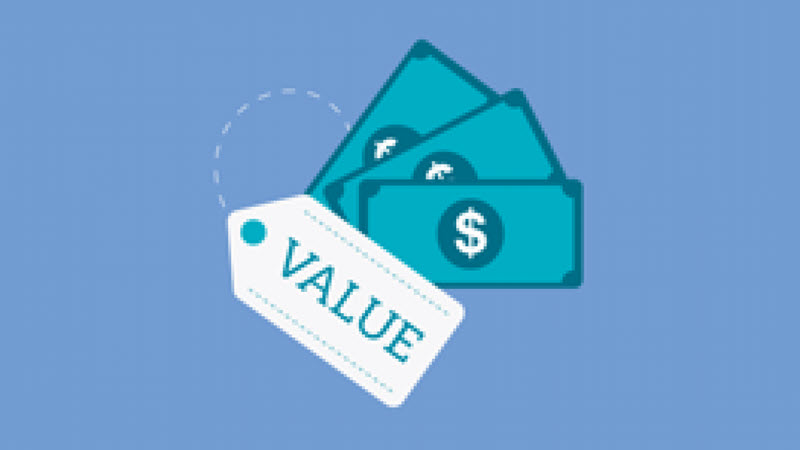 The app should be affordable. However, avoid free software since nothing is free.
3. Easy to use.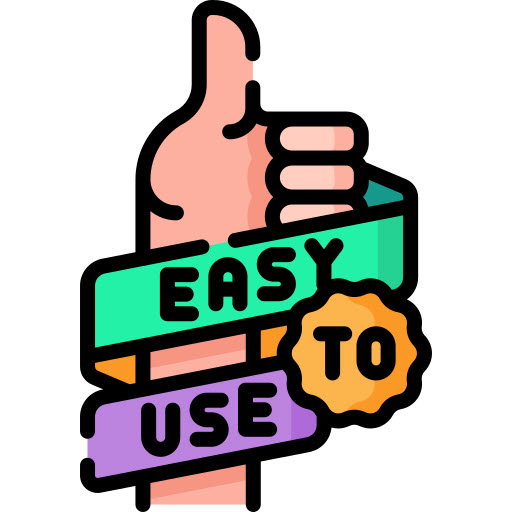 Avoid software that requires technical background to use. Some software might be malware.
4. Distracting applications are blocked.
At times, your child's mobile phone may have distracting applications. The mobile phone tracker should provide the ability to disable such applications remotely.
5. Good user interface.
Good software for tracking location should give you a user interface that is easy to interact with. Avoid those sluggish interfaces with popping ads. The best location tracker should look professional and organized.
Part 2: [Android] 5 Best Ways to Find Somone's Location
1. Spylix
Spylix is mobile tracking software on both Android and iOs phones, which enables you to find someone's location by phone number with ease. The best feature is staying entirely undetectable on the target phone when you are tracking someone's location.
How to Find Someone's Location on Android with Spylix?
Step 1: Register with Spylix
To register, click on this link to reach the official website of Spylix and then click on the "Sign Up" button. You will be asked to key in an email account and then tap on the button named "TRY NOW." Select the target device like Android, and then choose a plan for subscribing to Spylix that matches your money.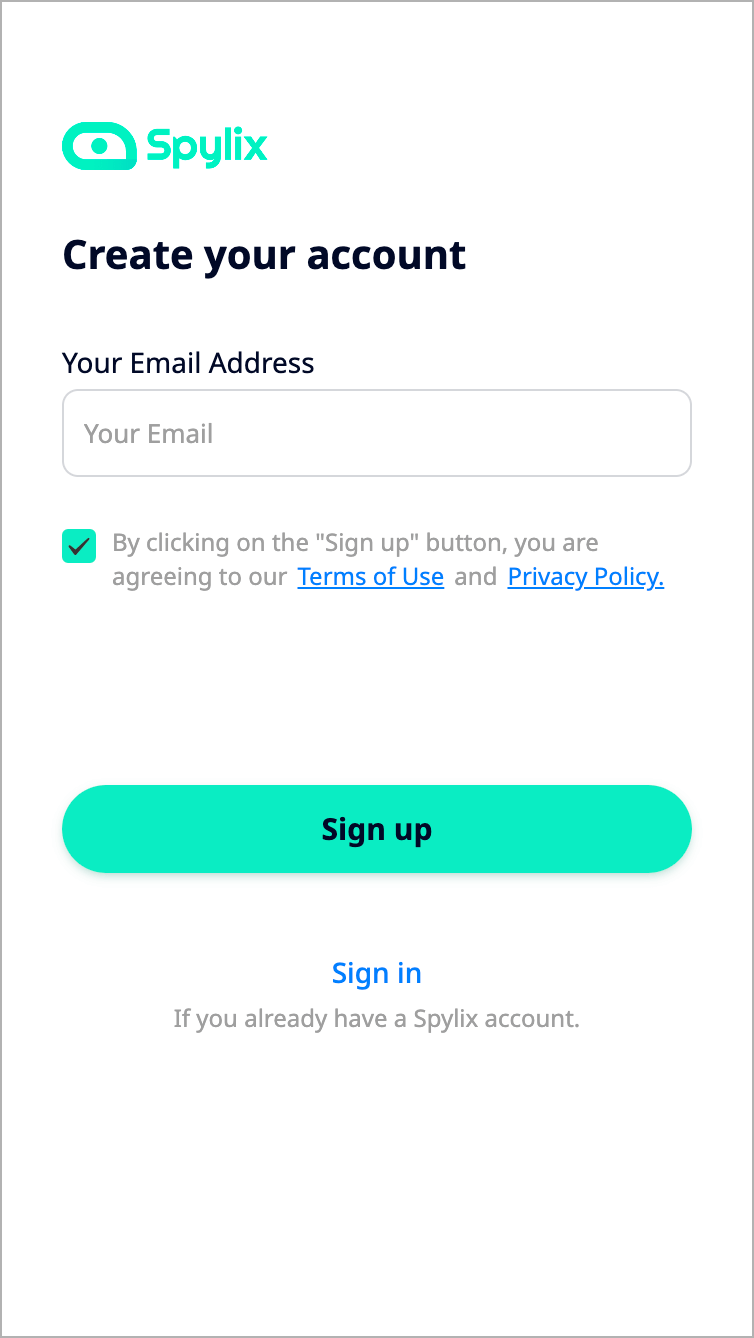 Step 2: Installing the Spy App
After paying for your subscription plan, following the guidance while installing the app.
Before starting the installation process, disable the option for Google Play Protect and then enable the option for allowing the device to install apps from unknown sources.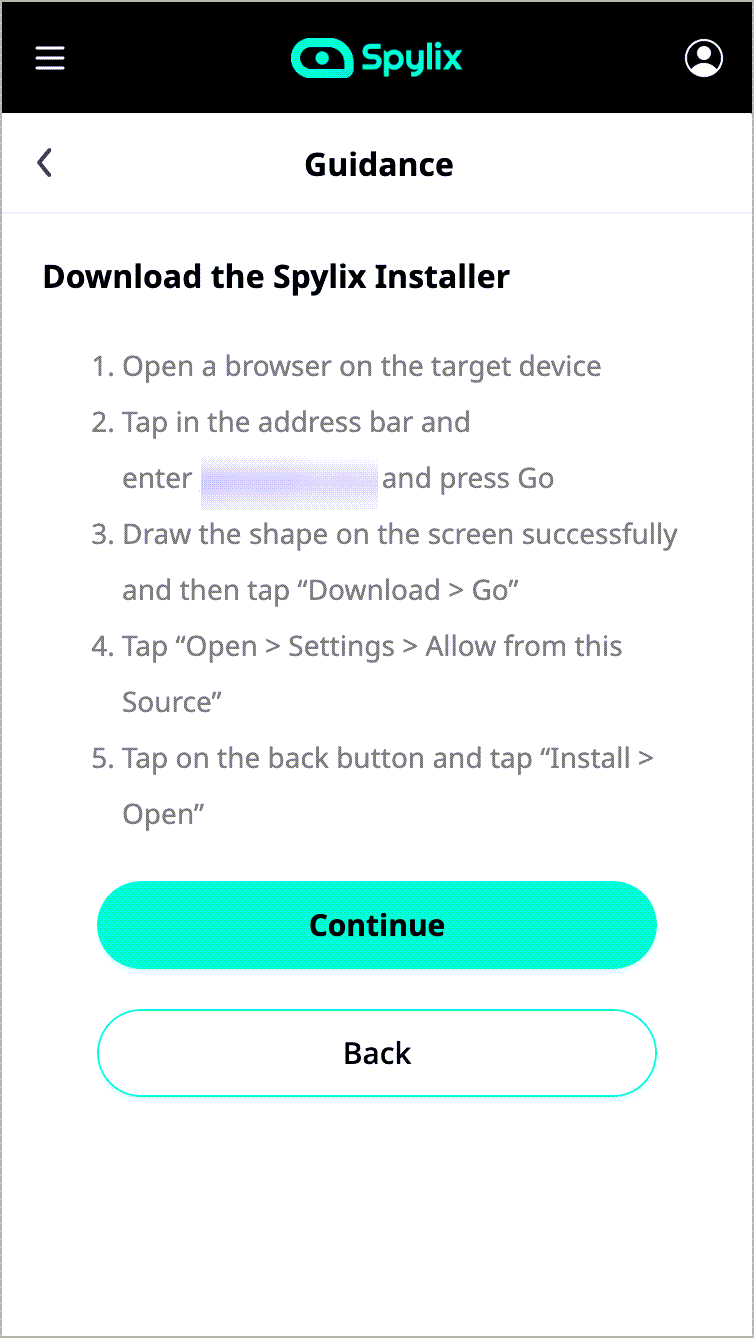 Step 3: Setting up the Spy App
Then grant the app permissions to access data it requests. The most crucial one is "Permitting drawing over other apps." This makes it possible for the spy app to view what other apps installed on the device are doing. Follow all the steps outlined until the installation process is complete.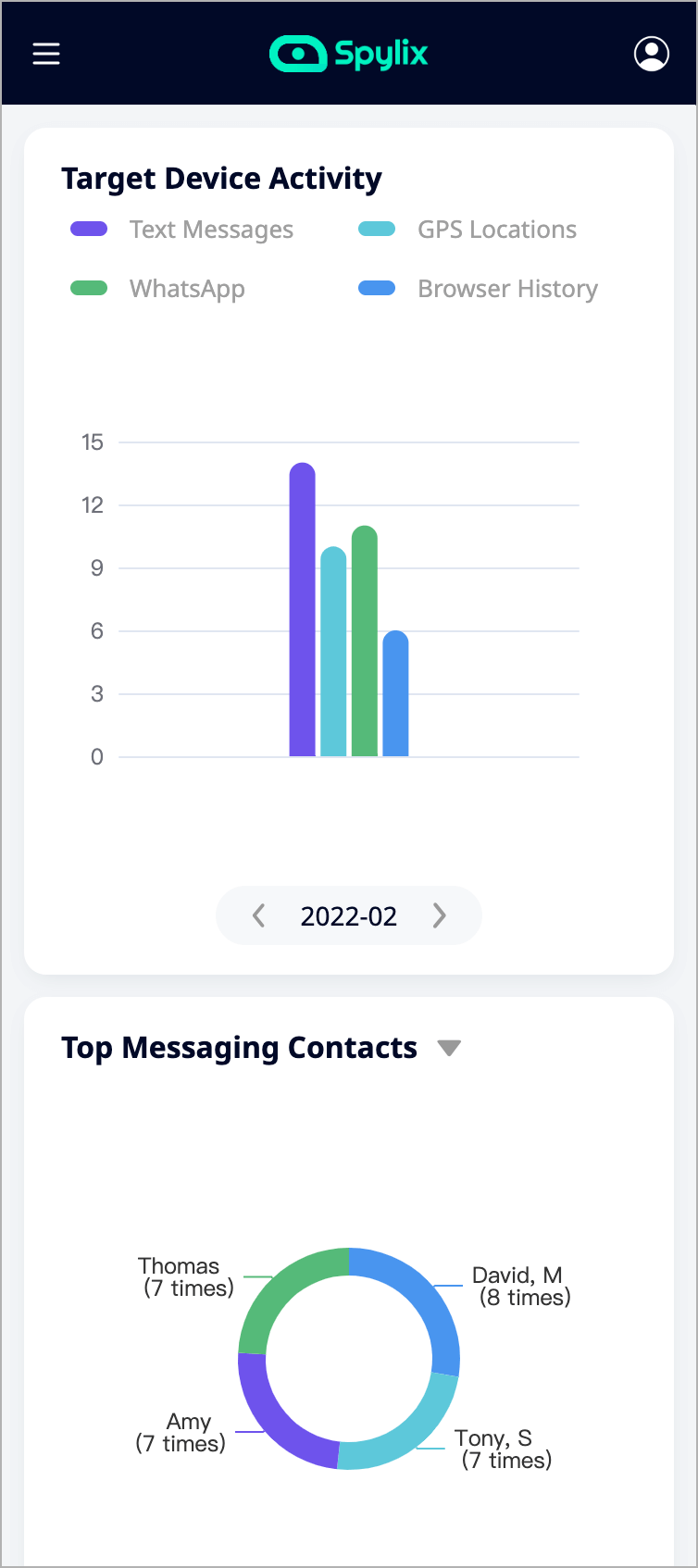 Pros:
Affordable
Easy installation
Access to every social platform
Access to deleted messages
Detailed reports
Fast updates
Excellent keylogger
Educational articles on the blog
Helpful customer service
2. Find My Device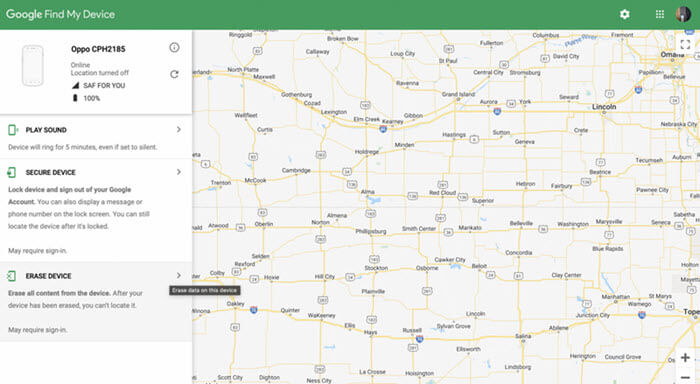 Google created the Find My Device application for Android smartphones. This software is primarily intended to assist you in locating a lost or stolen smartphone.
Also, this software is well suited to locate your android phone mostly in close proximity.
Simply download this software and put it on your child's Android cellphone to begin monitoring. This program is entirely free, and you are not required to pay anything to use it.
Features:
In a few easy steps, you can track the current position.
It can do various tasks remotely, including wiping, locating, and ringing the device. This is advantageous if you've misplaced the gadget.
It is only compatible with Android operating systems.
3. IMEI location Tracker
If you are unfamiliar with the IMEI number, let me explain. The IMEI number is located behind the battery when you purchase a phone.
It is critical and prudent to note it since it will come in useful if your phone is ever lost or stolen. IMEI is an acronym for International Mobile Equipment Identity.
A unique number assigned to each mobile phone cannot be altered, unlike the SIM number, which cannot be changed.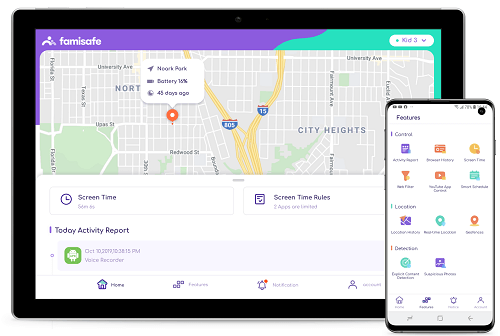 If you know the stolen device's IMEI number, you may trace a phone number for free using one of the several tools accessible online.
Steps to use IMEI location Tracker
Step 1: In your play store app, search for "IMEI tracker" and download "IMEI tracker-Find my device" on any device.
Step 2: Click the "Install" button to begin the application's download.
Step 3: After providing access to the program, you will be prompted to input the phone numbers of trusted people, who may be family or friends. If your phone is stolen or lost and a new SIM card is installed, SMS alerts with the phone's IMEI number and location will be sent automatically to those trusted numbers.
Step 4: The phone's precise position will be shown. With the aid of this IMEI number, you can now simply trace the phone's position.
Step 5: You may also send an "SMS" or the command "retrieve the lost phone" from any other device to the device that has been lost, and this software will recognize the message and respond with the specific location.
4. WhitePages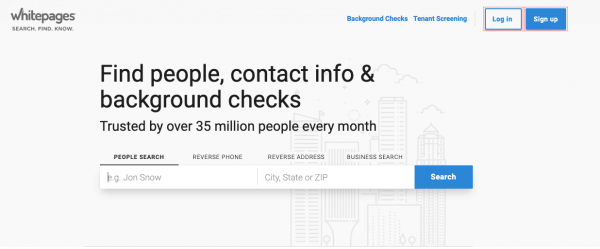 If you're not seeking a person's current location but only want to know their current address, this is an option. You may simply locate someone's home address connected with a phone number by putting it into Whitepages.
Features:
It works by using the phone number for hunting down a person's profile and finally disclose their information in a more secure and completely legal manner.
Cons:
However, one thing to keep in mind, mainly if you live in the United States, is that this service is affiliated with the SS7 network. When you submit a query, it will route it via SS7 networks with all the information associated with the number.

Similarly, you may use SpyBubble to monitor someone's whereabouts on an Android phone based on their phone number. The device tracker is quite simple to set up and will allow you to access a wealth of information without drawing their attention.
Features
Advanced Stealth mode.
Get a concise report on your browser's history.
Spy on a person's contact book.
Create a geofence.
How to use SpyBubble?
Step 1: Register for a SpyBubble account that is active.
Step 2: Download and install the SpyBubble tracker on your phone.
Step 3: Determine the location of someone using their phone number
To find a person's location by phone number, just go into your SpyBubble account. From your dashboard, go to the Locations page and enter the phone number to locate them remotely.
Part 3: [iPhone] 5 Remote Ways to Track Someone's Location
1. Spylix
Spylix is a location tracking software. The software can be used to track someone's location remotely without them knowing. Some of the Spylix features include:
Tracking location in a stealth mode.
Does not require jailbreak
Work in real-time and have a great user interface.
How to Trace Somone's Location on iPhone with Spylix?
Step 1: Create a Spylix Account
On any web browser, search for the Spylix tool. After getting the official website, creat a free Spylix account online.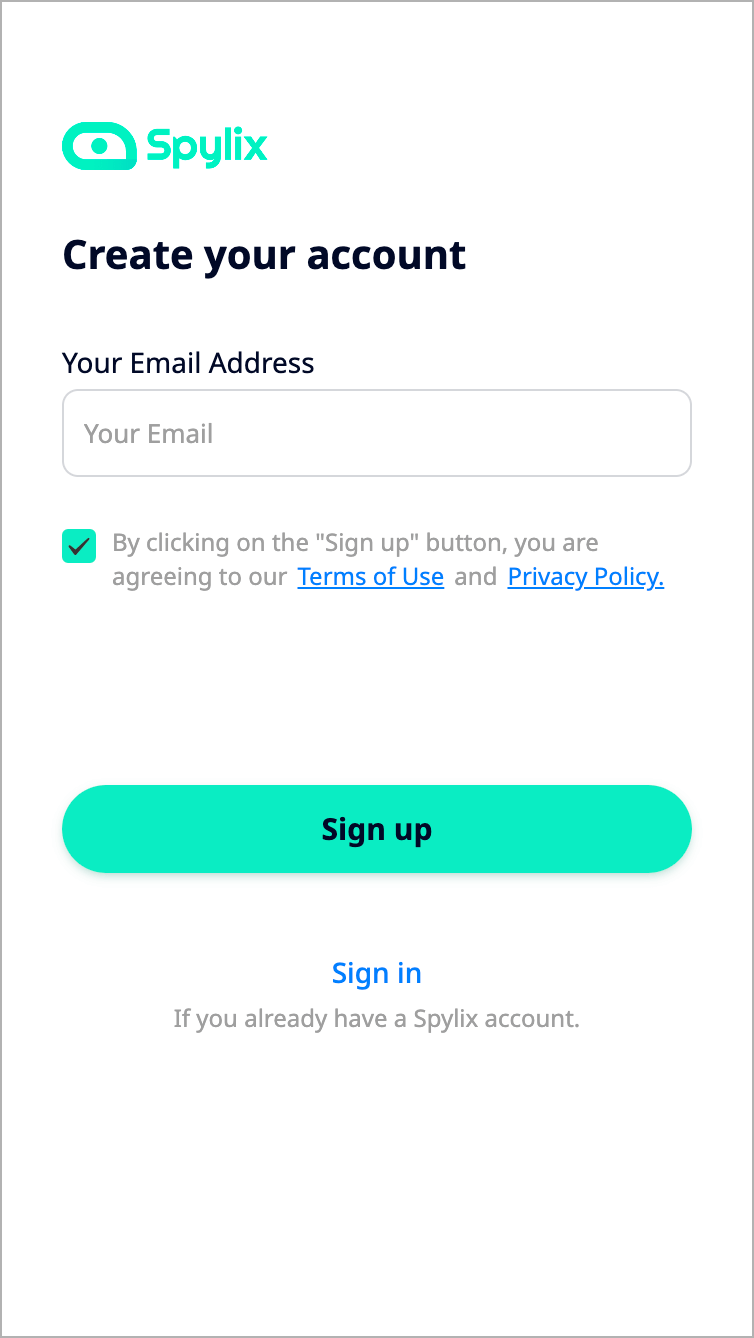 Choose the target device like iPhone and select a subscription plan best suited for you. Your goal for a subscription can be monthly, quarterly, or yearly. The yearly plan saves money compared to the other methods.
Step 2: Setting Up Spylix
When the registration process is complete, you may not be required to send the installation and set up link via SMS if you have their iCloud credentials. Two-factor authentications should be disabled in the target device to use this method.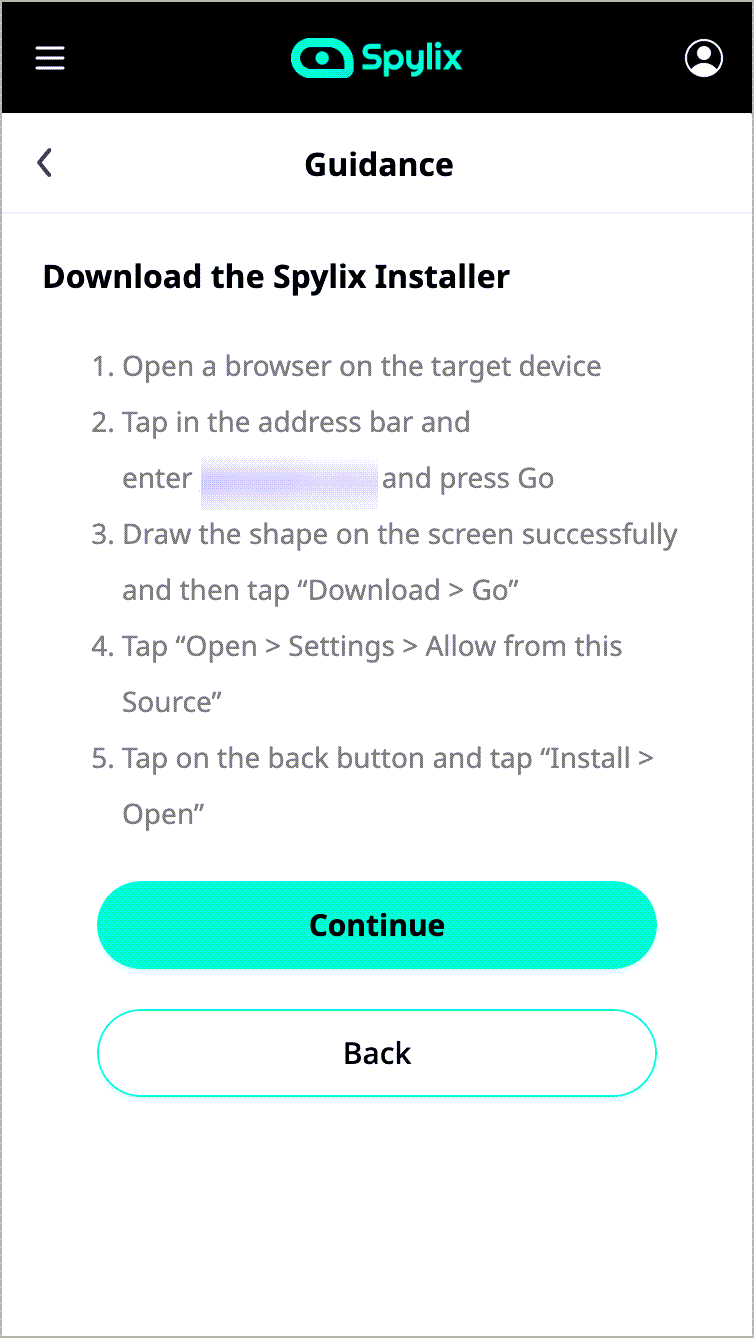 Step 3: Start Spying
After downloading and setting up the app, ensure you enable the access permissions the app requests for. Then you can start spy on the target person's iPhone.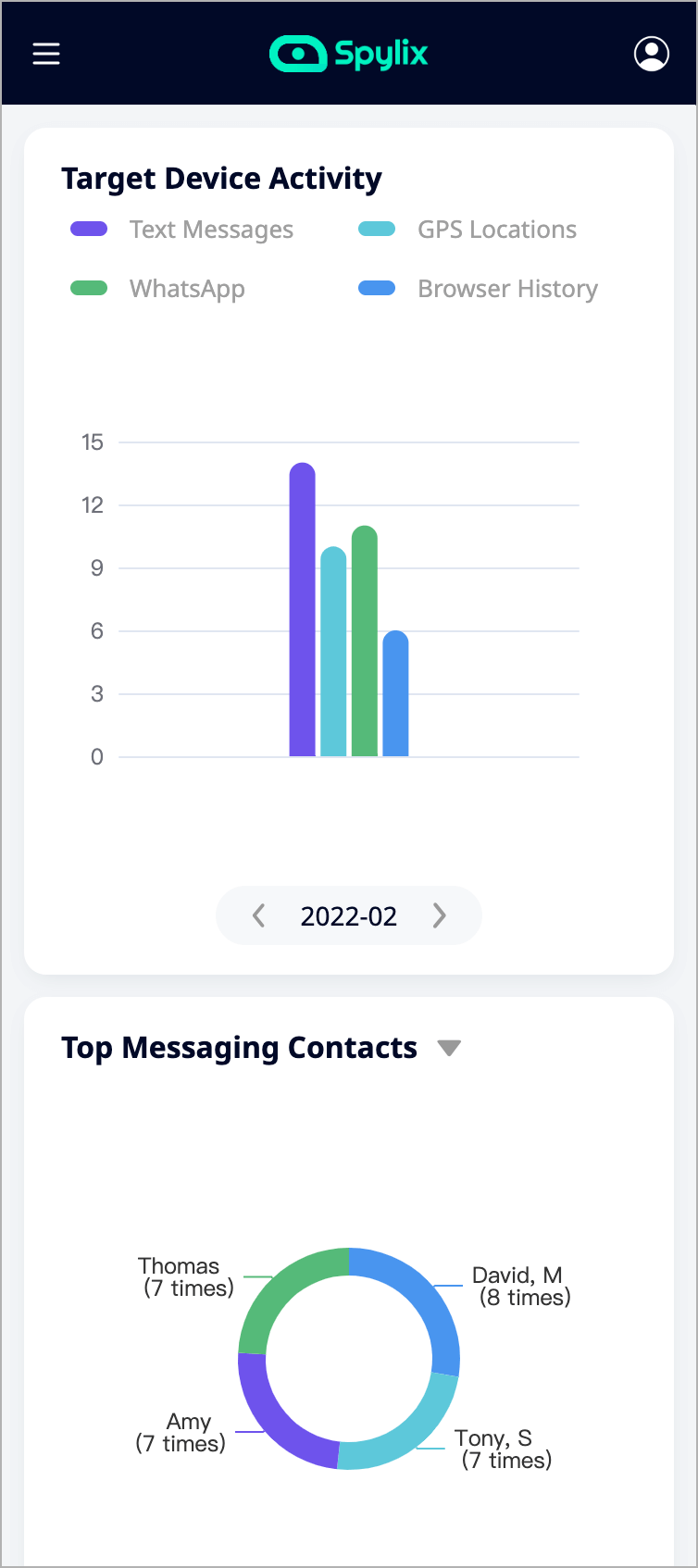 Features
The dashboard displays all of your activity
See all incoming and outgoing calls and SMS messages.
Restrict access to undesirable websites.
See your whole browsing history.
The keylogger enables you to monitor each keystroke made on the phone.
You'll have access to all visited areas and will be able to monitor all movements thanks to the GPRS tracking.
2. Find My iPhone
Find My Phone is another popular program that enables parents to track their children's mobile devices. Additionally, you may use this program to trace a lost or stolen smartphone.
Features:
With this program, one may simply determine the target's current position.
Provide frequent updates on the device's position.
Compatible OS: Android-based smartphones.
Pros:
Affordable
Easy installation
Access to every social platform
Access to deleted messages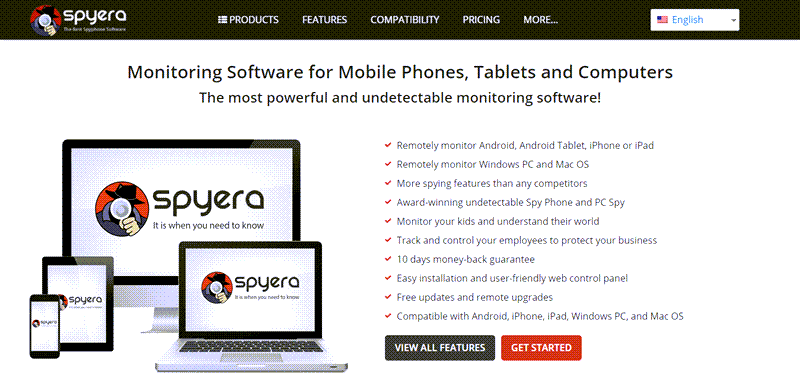 As the name implies, Spyera is a spy program that doubles as a phone number tracker, allowing you to find locations using their cell phone number. It enables you to monitor people's phone actions remotely and protect your children's devices from malicious online activity. Additionally, it works with Android, iPhone, iPad, Windows PC, and Mac OS.
Spyera's use instructions are as follows:
Purchase an application license from the developer's official website.
Install the application on the target device.
Open your Spyera web interface and monitor the whereabouts of your target.
Spyera accesses the data by using GPS on the target's device and sending it to your web panel. If the target device does not have GPS, the program will gather the information and transmit it to the web panel through the Wi-Fi connection. Spyera is compatible with both Android and iOS devices.
4. Spyine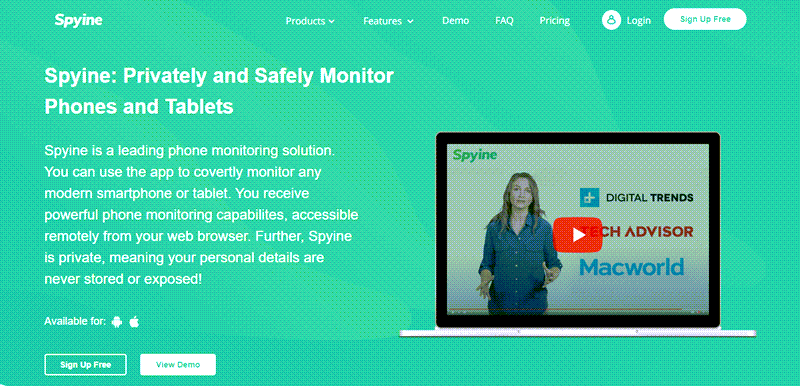 Spyine is a professional monitoring service provider specializing in smartphone location tracking and monitoring technologies. It enables parents to check someone's location or their children's text messages, phone conversations, current GPS position, Snapchat, and WhatsApp, among other things.
Features
Check the route history of the device;
Accurate the whereabouts of the device in real-time;
Steps to use Spyine
Step 1: Register for an account.
Navigate to the Spyine website and click the Join Now button. Spyine requires a genuine email address for registration.
After successfully creating a Spyine account, you will get an email with a confirmation link to activate it.
Simply browse to your Email address, press the link to activate your account, and follow the Setup Wizard to complete the following setup procedure.
Step 2: Setup the software.
After successfully subscribing to the service, you will get a download link for the Spyine software, which you may install and configure.
Therefore, just download and install the program on your child's mobile device, log in to your Spyine account, and follow the on-screen instructions to configure and provide the app access to data on the target device.
Step 3: Commence Monitoring.
After completing the setup procedure on the target device, return to your computer's control panel. The panel displays a list of all available features, and you can click on any category to access the associated data.
Simply click on the Whereabouts tab on the left side of the dashboard to monitor someone's location.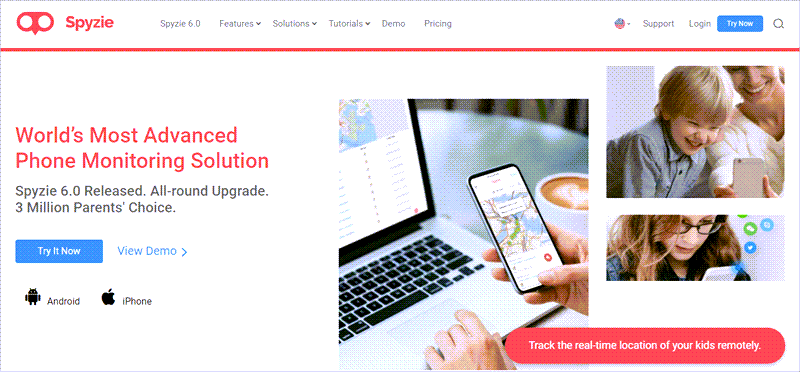 This is a comprehensive location tracking application compatible with Android and iOS smartphones. It is straightforward to utilise when it comes to determining the areas of your loved ones. It can locate someone in real-time.
Features
Provides an accurate location of the target devices in real-time.
It has a web-based interface that is accessible from anywhere.
Additionally, it offers access to the device's social media activities and other critical data.
This application runs in stealth mode.
To begin,
create an account on Spyzie

It's worth noting that you may create an account on both the website and the app.

In the setup wizard form,

provide all necessary information about the device you want to track.

At the moment, you can only track Android devices. Other sorts of devices will be followed in future releases.

Once you've completed the setup form

Click the "Next" button at the bottom of the page and then install the app on your target device to enable remote tracking. Now, you must download and install the monitoring app on your smartphone, allowing you to examine the most recent information for your specified places conveniently.

Access your Spyzie dashboard to monitor everything conveniently.

You will see that the dashboard has several target individuals added so that their positions and a variety of other data may be tracked in real-time.
Part 4: Why Spylix Is Your First Choice?
Spylix is an innovative phone tracker that has garnered worldwide appeal due to its flawless design. It is compatible with iOS and Android operating systems and enables users to monitor over 30 different phone actions with a single application.
Reason 1: Spylix makes phone monitoring easy
Phone tracking is not a simple task. It entails several hazards and apprehensions. Consider the following:
You may be afraid of getting detected; the risks associated with rooting/jailbreaking may compel you to avoid phone tracking; the targeted phone may be injured in the process;
You may be hesitant since the procedure needs the expertise of a high-end technical professional know-how. Thus, applications such as spylix can help you fix that problem by registering and following simple procedures to start tracking someone's phone in less than ten minutes.
Reason 2: Maintain a record of anything and everything
With Spylix on your side, there is nothing you cannot do. With a single tool, you can monitor over 30 different types of phone activity.
It provides text message surveillance, WhatsApp spy, calls log spying, social media espionage, GPS location tracking, contact spying, and media spying, among other features. Along with activity monitoring, it aids in device geofencing.
If there are sites that you do not want your target to visit, just input their coordinates in Spylix's geofencing tool, and you will be informed when your target arrives within a certain distance of them. Almost no other phone tracker offers such a broad and diverse range of tracking functions.
Reason 3: Obtain correct data
There comes the point when you must address your target about their inappropriate phone use. To ensure that it does not backfire, solid evidence is essential.
This is achievable with Spylix because it takes data in real-time and provides it without the participation of a third party. As soon as data is collected, it is provided on a dashboard accessible exclusively to you.
Conclusion
This article has explained different methods to Find Someone's Location on iPhone and Android. Spylix is the best phone tracker because it is easy to use, operates in background mode, it is highly convenient and efficient.
After installing Spylix spyware on a device, you can easily monitor the device's activities. Spylix is worth your time and resources.