In today's high-tech world, pinpointing someone's location has gotten way easier. It's not just the bigwigs in government agencies who can keep tabs on you, but also regular folks with the right know-how and software.
Luckily, most up-to-date gadgets come with a built-in location-tracking feature that can come in real handy in all sorts of situations.
If you wanna be ready for anything, you're in the right spot. In this article, we'll walk you through how to track someone when their location is off.
So, let's jump in and get the lowdown.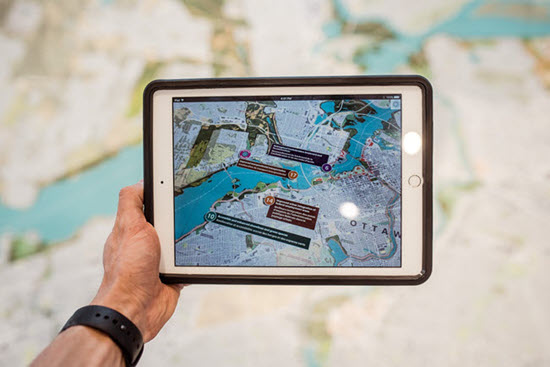 Q 1: How Does Location Tracking Work?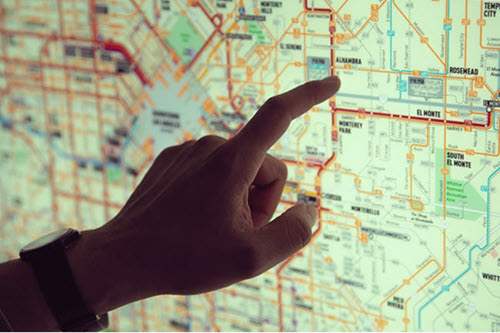 Nowadays, phones commonly possess location-tracking technology. While helpful for locating nearby amenities or navigating new places, it can raise privacy concerns if used without consent. Typically, phones can track you through GPS, Wi-Fi, and cell towers.
GPS trackers monitor a device's location using the GNSS network to determine latitude, longitude, elevation, and time. Car navigation systems aid in driving along various routes, and Wi-Fi hotspots track phones using access points and signal strength.
Q 2: Can Your Phone Be Tracked If the Location Service Is Off?
No, if the location service on your phone is turned off, it cannot be tracked using GPS.
However, tracking your phone's location may still be possible using cell tower triangulation or Wi-Fi network connection data.
Also, tracking tools may determine your phone's location by noting the history of visited places.
So, you wish to keep tabs on your loved ones even if their phone is off?
This is understandable, as any concerned parent or spouse would panic if they are unable to reach someone they care about.
You may be thinking about how to track someone when their location is off!
Well, it is possible to track their last known location via Spylix, which is an excellent third-party spy app used to monitor not only the target user's location but also other phone (Android or iOS) activities.
This user-friendly tracker works under stealth mode to offer fast and accurate results on its online dashboard.
Key Features of Spylix Cheaters Spy App
With Spylix, you can easily access the list of all visited places by the target user with their address, map view, longitude, and latitude.
Moreover, it is possible to learn the time and date when the person accessed the area, and also the real-time location.
Why Choose Spylix as The Best Cheaters Spy App?
Spylix is the top choice to catch the cheater in the act, as it is impossible to detect during the monitoring session.
No software installation for iOS tracking, and the Android app takes minimal storage space without draining the battery.
Moreover, no rooting or jailbreaking is required. All features are instantly accessible without any prerequisites. Customer support is available to help 24/7 as well.
How to Check If My Wife Is Lying About Her Past?
You can keep track of your wife's social media history on apps like WhatsApp to learn whether she has lied about her past! This feature works even if the target phone is off.
Similarly, with Spylix, you can check her phone's location history to see if she is telling the truth about where she was.
Here's how you can track a phone if it is turned off using Spylix:
Catch the Wife Cheating on Her iPhone
Step 1: Make an account
Go to the official Spylix website, enter your email address, and create a new account for free.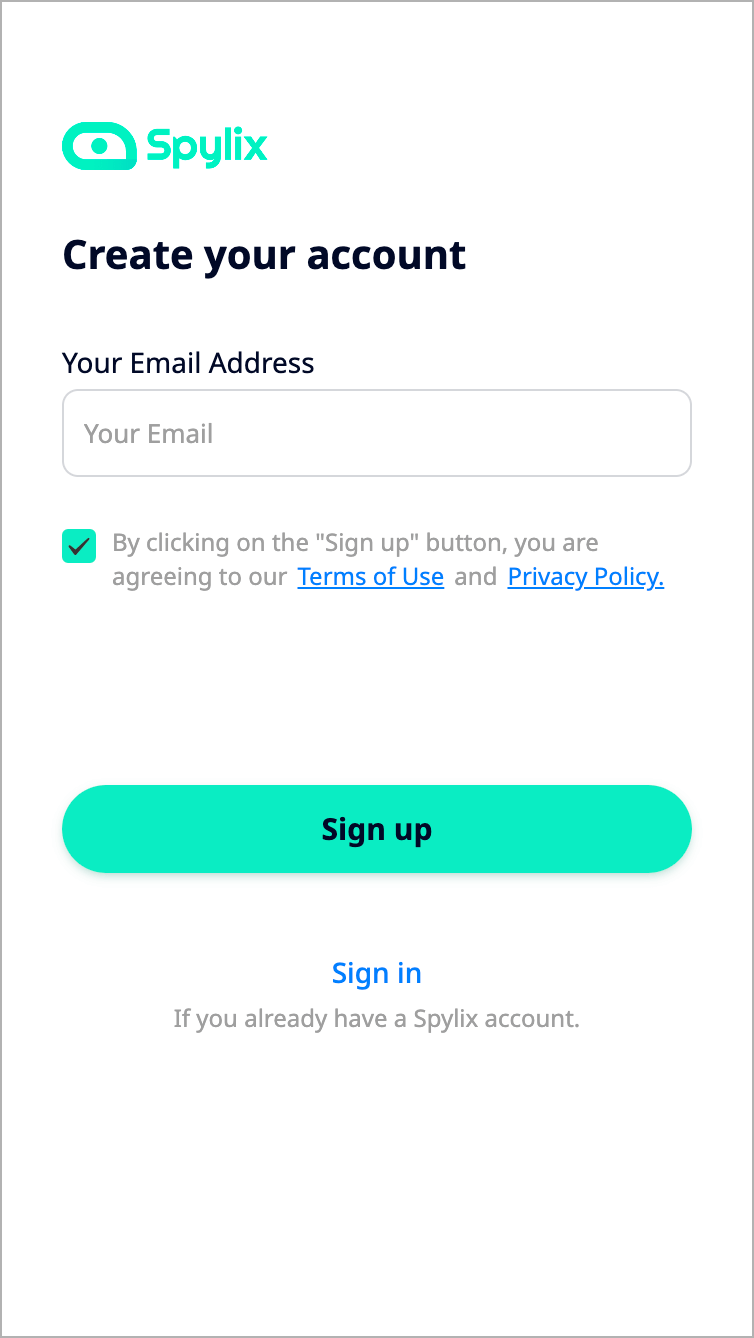 Step 2: Verify the iCloud Data
Share your wife's iCloud login details to verify her device and enable Spylix without software installation.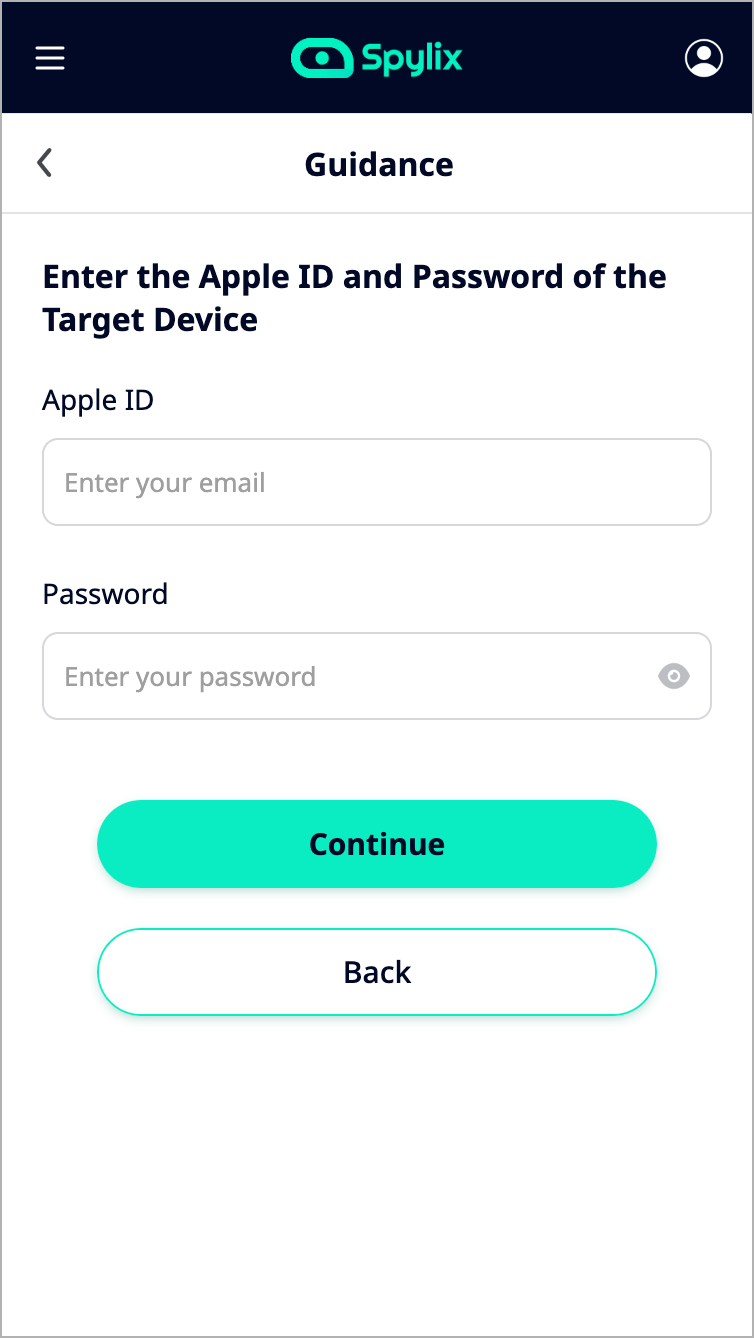 Step 3: Track the Wife
Go to the online dashboard and select the General Features section. There, click on GPS Locations to view her current whereabouts and history.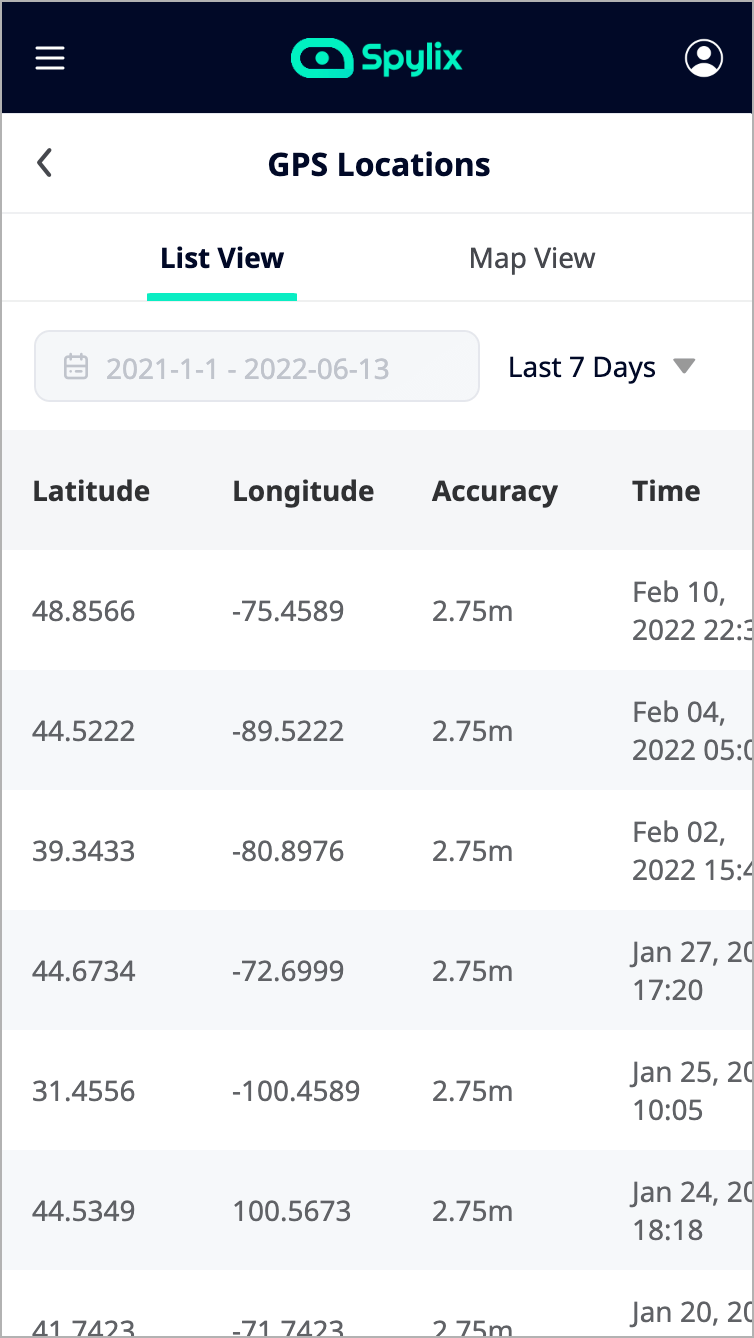 Catch the Wife Cheating on Her Android
Step 1: Create a new Spylix account
Navigate to the Spylix official site, and make your free account by only sharing a valid email address.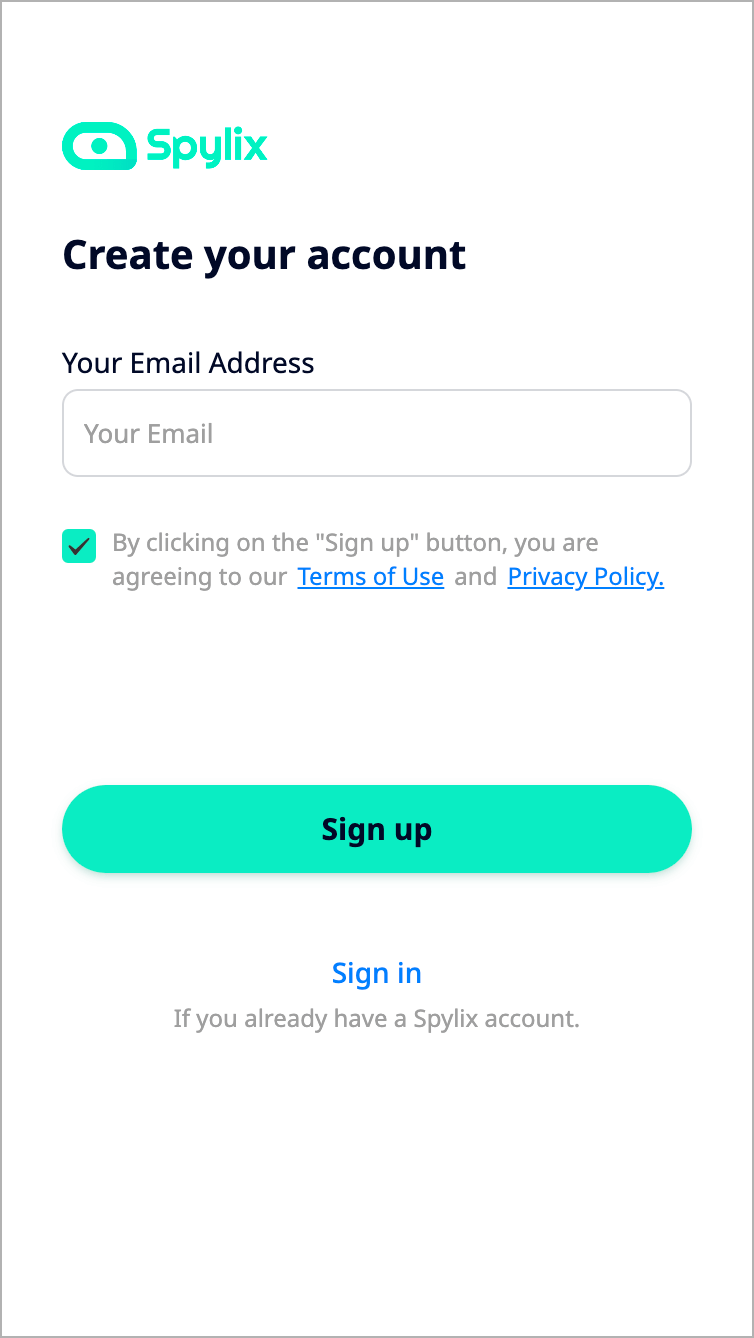 Step 2: Install the Spylix App
Follow the on-screen instructions mentioned on your Spylix account to set up the APK app on your wife's Android device.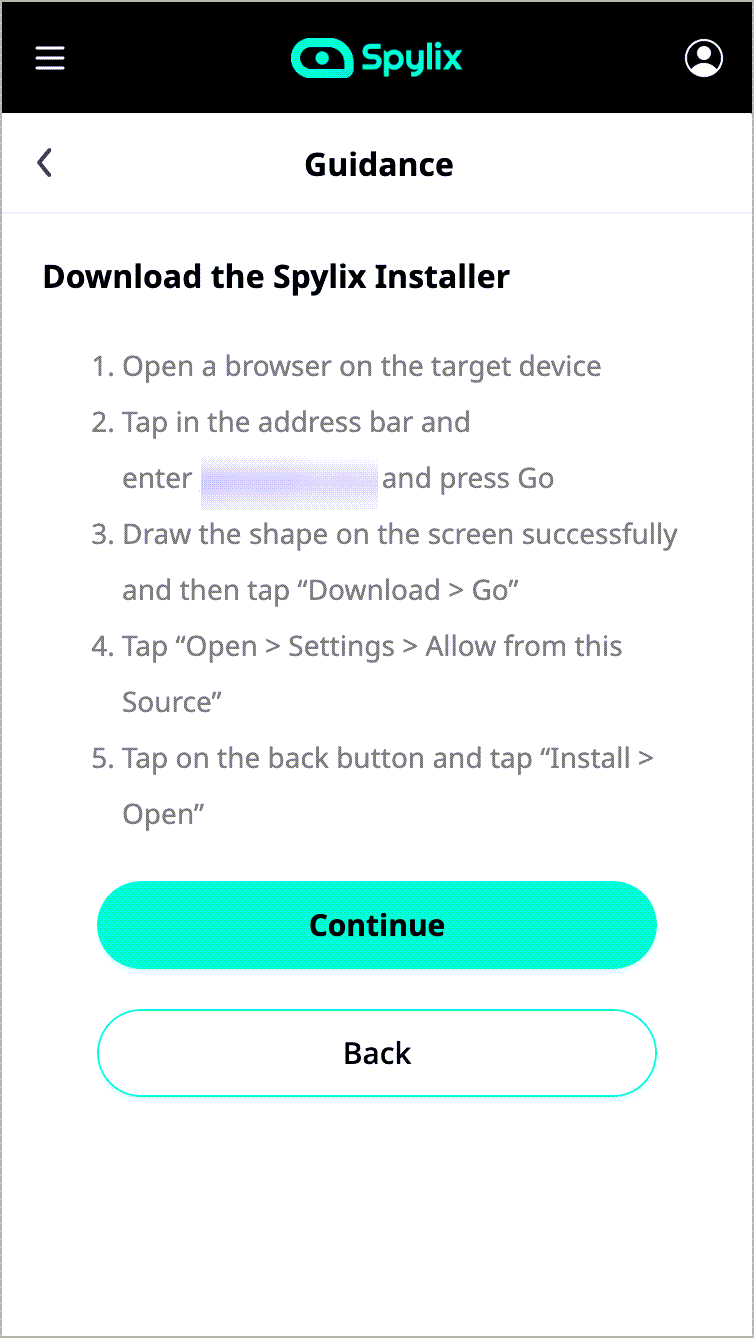 Step 3: Start Tracking the Cheating Wife
Open the online dashboard before clicking the General Features tab. Next, select the GPS Locations option to view her real-time location instantly.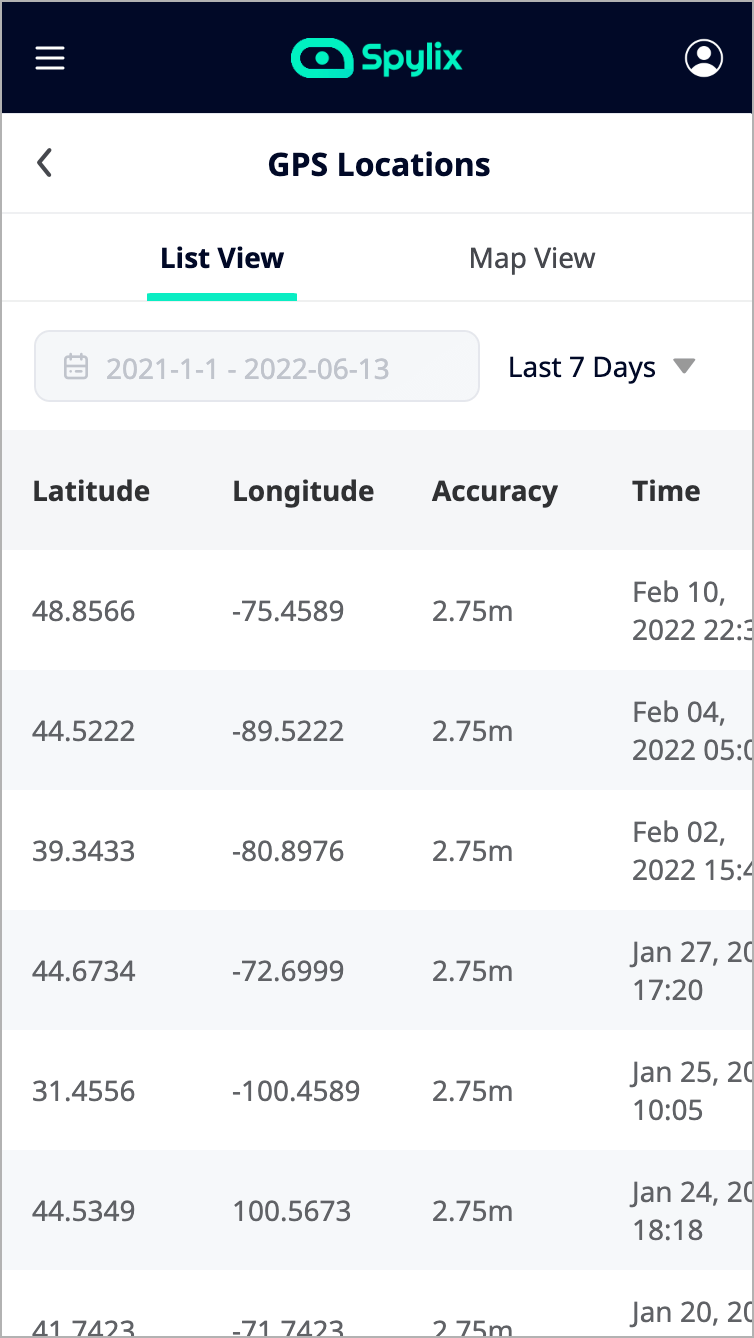 What Else Can Spylix Do?
Besides the earlier-mentioned features, Spylix can also track the cheater's browser history, installed apps, and call records.
Moreover, this app lets you block specific URLs and apps remotely without detection. Keylogger enables you to keep track of keystrokes made on the phone.
Solution 2: Use The Online Phone Number Tracker to Track Someone If The Location Services Is Off (with a lower success rate)
Online phone number lookup platforms help you learn how to track someone when their location is off. These sites take data from public records with details like email, name, address, and more.
Just visit the website via any browser, enter the target number, and the information will be available.

Limitations
The information is not always accurate
It may not be available
The process can be time-consuming as the site has to search through millions of phone numbers.
Solution 3: Use Find My Device/Find My iPhone to Track A Phone If The Location Is Off (Not Working At All)
Google and Apple separately offer tracking services that are accessible for anyone with a Google or iCloud account.
Using these features, one can easily track their device if lost or stolen, and also check their family members location.
Moreover, the users can use these platforms to lock and even reset their devices.
Limitations
Strong internet connection is required for these services to work effectively in real-time. Otherwise, you would be relying on the device's location history.
These services consume a hefty amount of battery power. This is a significant drawback.
Another limitation of this method is that it may not be accurate in certain situations.
If your or someone else's device is located in an area with poor signal or an unstable Wi-Fi, you won't be able to pinpoint the device's exact location.
Part 4: Reviews on The Above 3 Solutions
Here is a summary of all three methods listed in this article to understand how to track someone when their location is off effectively:
| Features | Spylix Spy App | Online Phone Number Tracker | Find My Device/Find My iPhone |
| --- | --- | --- | --- |
| Efficiency | High | Low | Medium |
| Quality | Accurate and reliable | Inaccurate | Dependable |
| Compatibility | Compatible with iOS/Android | Not device-specific | Compatible with Android/iOS |
| Limitations | None | Information is not always accurate or available | Only works when device is turned on and connected to the internet |
Spylix is the most effective way to track a cell phone, even if turned off!
Conclusion
It may sound complicated, but learning how to track someone when their location is off is not challenging as it seems, especially if you utilize the methods mentioned in our complete guide.
Still, some solutions have significant drawbacks than the others.
For this reason, opting for solutions like Spylix, viewing another device's whereabouts won't be an issue for you at all. So, try the app now!