Has your significant other started showing a keen interest in games recently, particularly mobile games?
If your spouse is usually not someone who enjoys mobile games, then this is a cause for suspicion. He might be using cheating secret messaging apps that look like games.
I bet you didn't know these even existed. Yet, I assure you, such platforms do exist and are a real danger to people in committed relationships.
However, worry not, as in this guide, we cover everything from the most notorious secret message apps to how to tell if your partner is using one.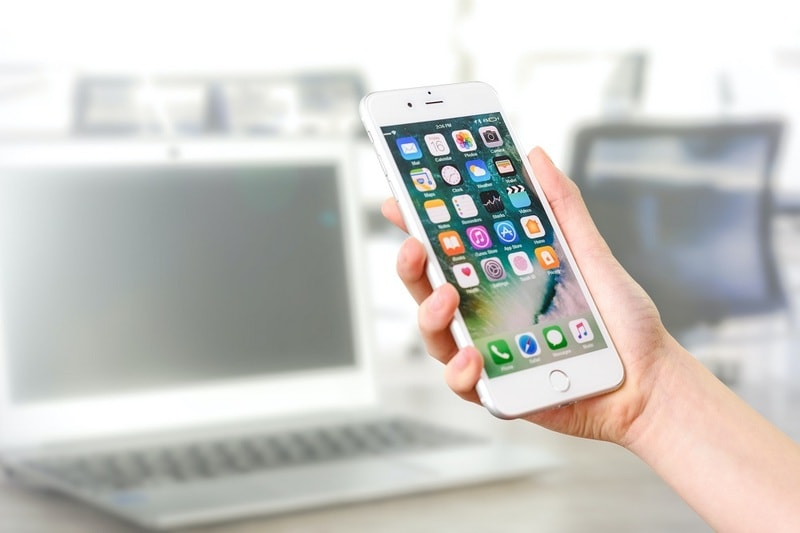 Part 1: What is a Cheating Secret Messaging App?
Social media apps have a very distinct theme that anyone can identify from afar. One glance at a phone's screen, and you'll know if a person is using WhatsApp, as its iconic green theme is pretty easy to identify.
Now to counter this problem, cheaters have resorted to using cheating secret messaging apps that look like games.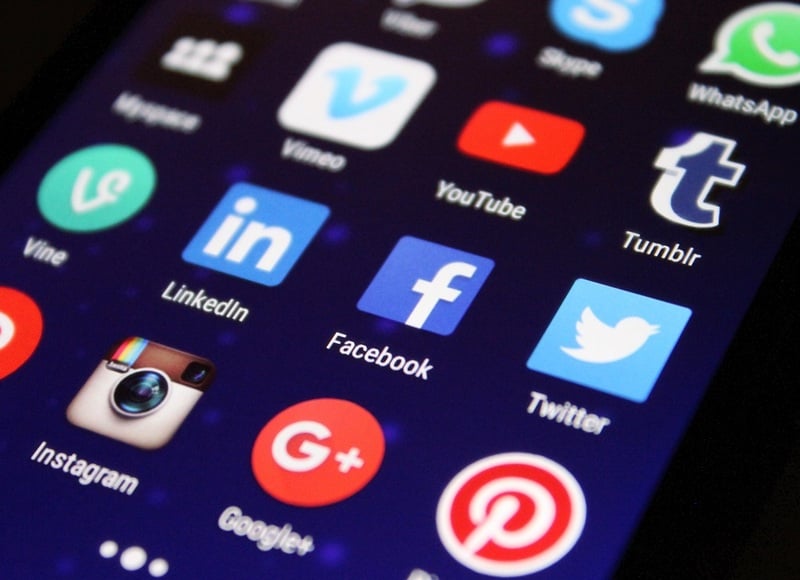 These messaging apps have the UI of an Android game, so no one can identify them unless they know the app specifically, but under the hood, they are full-fledged messaging apps helping cheaters hide their true intentions.
Part 2: 10 Best Cheating Secret Messaging Apps That Look Like Games for Android & iPhone
Now, if you want to ensure your spouse is not using one of these secret messaging apps, you will need to know the names of the apps that offer these functionalities. The most famous ones are listed down below for you.
Check the list of most-used apps here:
1. Calculator Pro+
Masking an app as a calculator is something as old as smartphones themselves. What this app does is presents itself as a fully functional calculator. Still, when a 4-digit secret code is entered (set by you beforehand), the text messaging part of the app becomes available.
2. Silence
Silence is a messaging app and does not try to masquerade itself as something else. However, since it's not a standard messaging app, you might not be able to identify its functionalities at first glance.
The app offers end-to-end encryption as well as local encryption.
3. Smiley
An iOS-only app, Smiley is a private chatting app that offers to hide your messages behind a PIN. The app is subscription-based, and a fee will be required to use its services.
4. Hide My Text
A messaging app that looks like a game Hide my text might fool you with its app icon of a dog, but under the hood, you can encrypt your messages through an encryption key. You can also create your cipher and share it with your recipient.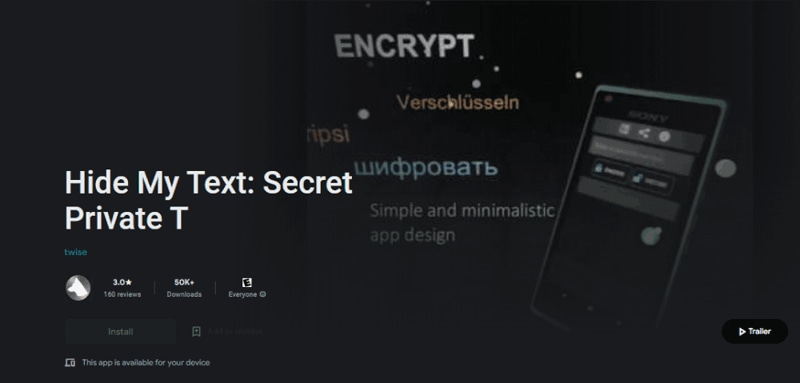 5. Wickr Me
Wicker, Me has an icon that looks far from a text messaging app. Still, the app itself offers messages with a reasonable degree of privacy. Its highlight is the self-destruct feature, where you can manually set a timer for your messages when they expire. End-to-end encryption is also implemented.
6. Blur Chat
It is a secret text app that offers self-destructing messages, disguised contacts, and two-way delete. Messages can also be protected with a lock that can be opened through Touch ID or facial recognition.
7. Confide
Confide not only has encryption, self-destructing messages, and end-to-end encryption, but they also have screenshot protection. No one can screenshot your messages; even if they do, they can't see more than a line or two.
8. CoverMe
CoverMe stands out with its "burner line secret calling functionality" that stops people from tracing the call to you. You also get a feature where only shaking your device will delete all your messages.
9. FortKnoxster
Imagine a secret messaging app that is also an NFT wallet, a digital crypto wallet, and a crypto trading exchange.
That is precisely what FortKnoxster is, and the app also does not look like a messaging app, disguising itself from prying eyes.
10. Secret
A free secret messenger that is a favorite among iOS users, Secret has a clean, simple interface with voice and video calling features.
Self-destructing features are included, and the account is created right through your phone number.
Part 3: Knowledge about "Cheating Secret Messaging Apps That Look Like Games"
To the untrained eye, it's difficult to tell whether your SO is using a private chatting app or just a regular one.
However, some features make these secret apps stand out.
3.1 Features That Cheating Secret Messaging Apps That Look Like Games Have
Since they are created to protect chats from foreign access, they often have suitable security measures like end-to-end encryption and local encryption; users can often lock the messages behind a passcode screen and only set them to self-destruct after some time.
3.2 What are Cheating Secret Messaging Apps That Look Like Games Used for?
These secret messaging apps are often used by cheaters to hide their messages, calls, and other records from their spouses.
The apps are fully-fledged text messaging apps disguised as something else, such as a calculator or a game.
Part 4: How Do You Know If He/She is Using Cheating Secret Messaging Apps That Look Like Games?
Well, so how can you determine exactly if your partner is using a private texting app?
Trying to manually hunt and locate these apps on your spouse's phone can be a pain and not always possible.
So, in situations like these, you can take the professional help of a third-party spying app called Spylix.
Spylix is a spying app specially created to catch these cheaters before they cause you or your relationship any more harm.
Moreover, it gives you full access to the target phone's information and tells you everything about the data being exchanged on that device. You can see call logs, messages, gallery images, and more.
4.1 Key Features of Spylix Messages Spying App
Here are some of the features of Spylix:
Monitor text messages

You can monitor messages from all apps in one place, including secret messaging apps that are harder to locate.

Track calls, emails, and keystrokes

You get complete access to call logs, emails, and even the internet activity of the target device. You can see the caller's name and the call's duration and time through call logs. In contrast, the internet activity module will show you every page visited on the target device.

There's also a dedicated keylogger that will track the words typed on the target device. This will work regardless of the application used, which means even messages sent through cheating secret messaging apps that look like games will also be available for you to access.

No Need to Root/Jailbreak. Start Tracking in 5 Mins.

The best part about Spylix is that you don't need the target device to be rooted or jailbroken. All you need to do is create an account, follow the procedure mentioned below, and start tracking your target device.
4.2 How to Find and Monitor Cheating Secret Messaging App
Apply the following steps on how to use Spylix on the target Android and iOS phones of the cheating partner:
Android
Step 1: Create an Account
Create an account to track your partner's device location. Enter your email address on Spylix's main page and click "Sign Up".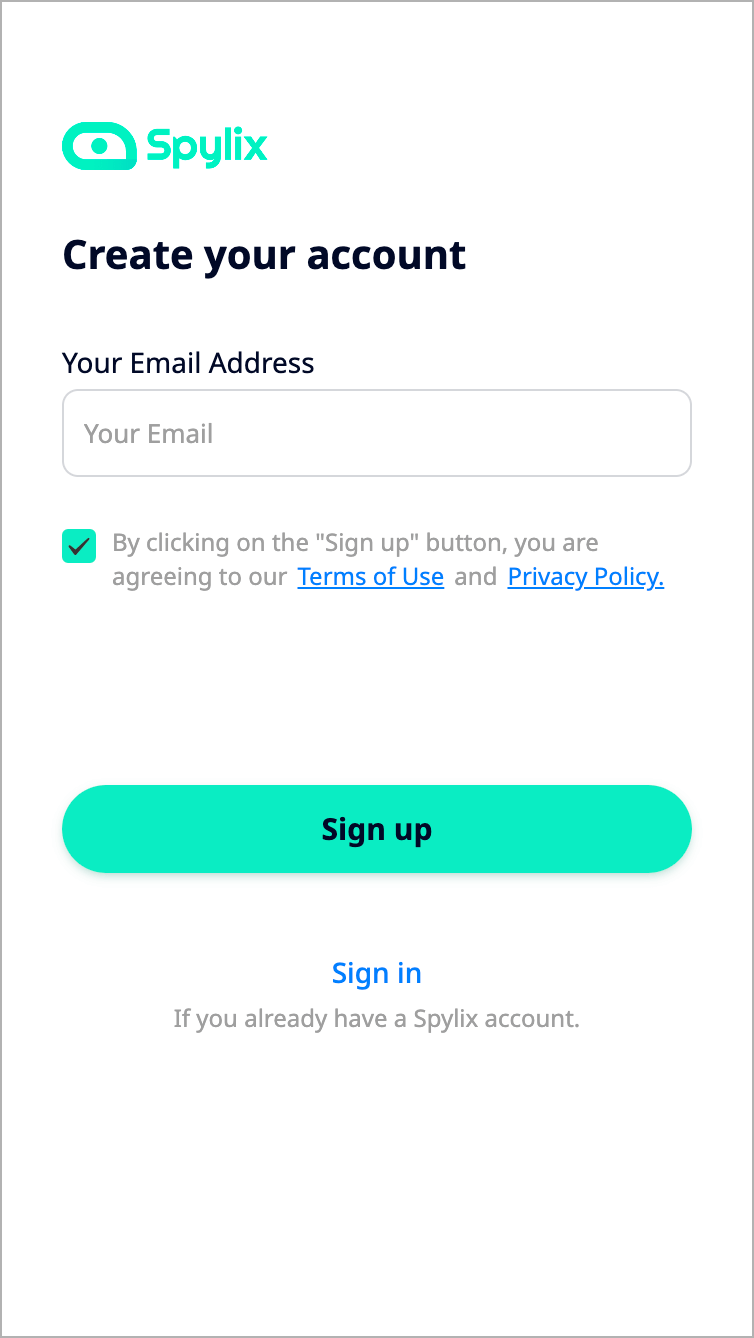 Step 2: Set up the Phone Tracker
You will receive the instructions in your email. Follow these instructions and then hit the "Continue" tab.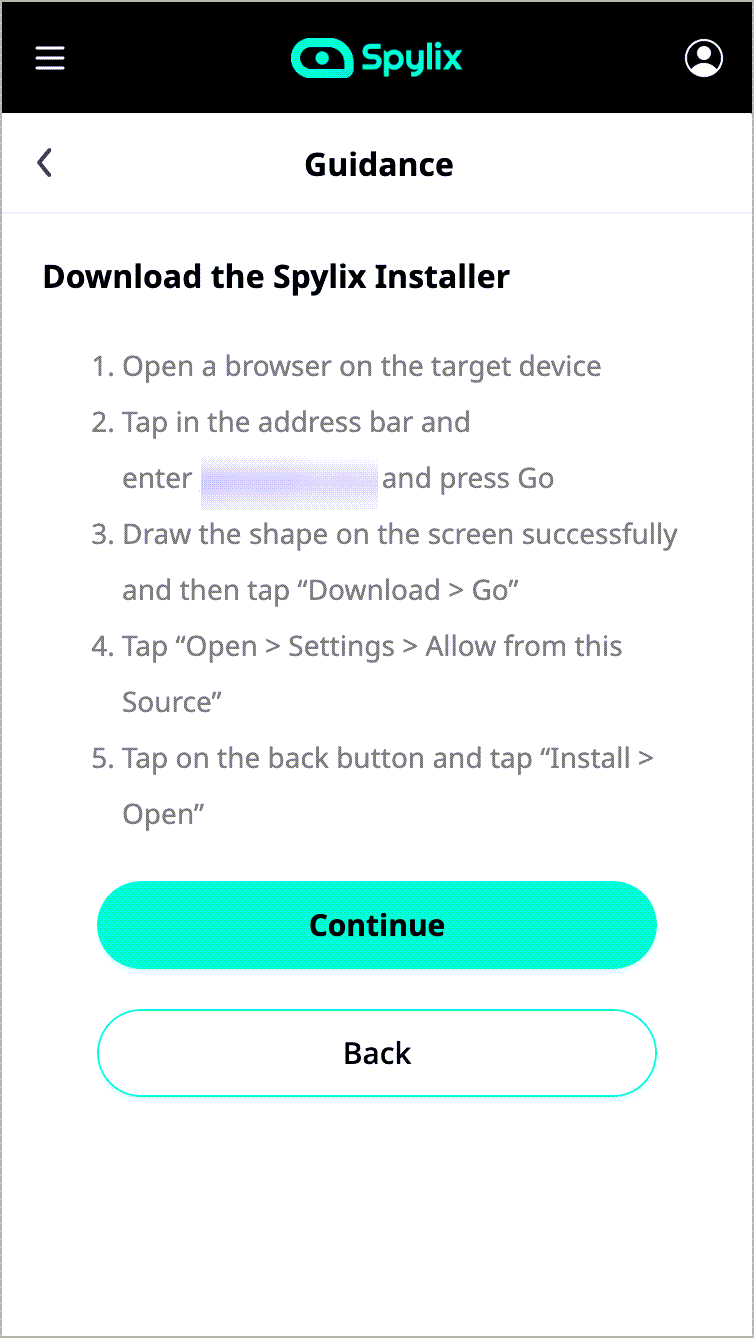 Step 3: Catch the Cheater on Android Phone
You are all set!
Now head over to the control panel, and from here, you have access to multiple features to track the messages of the target device.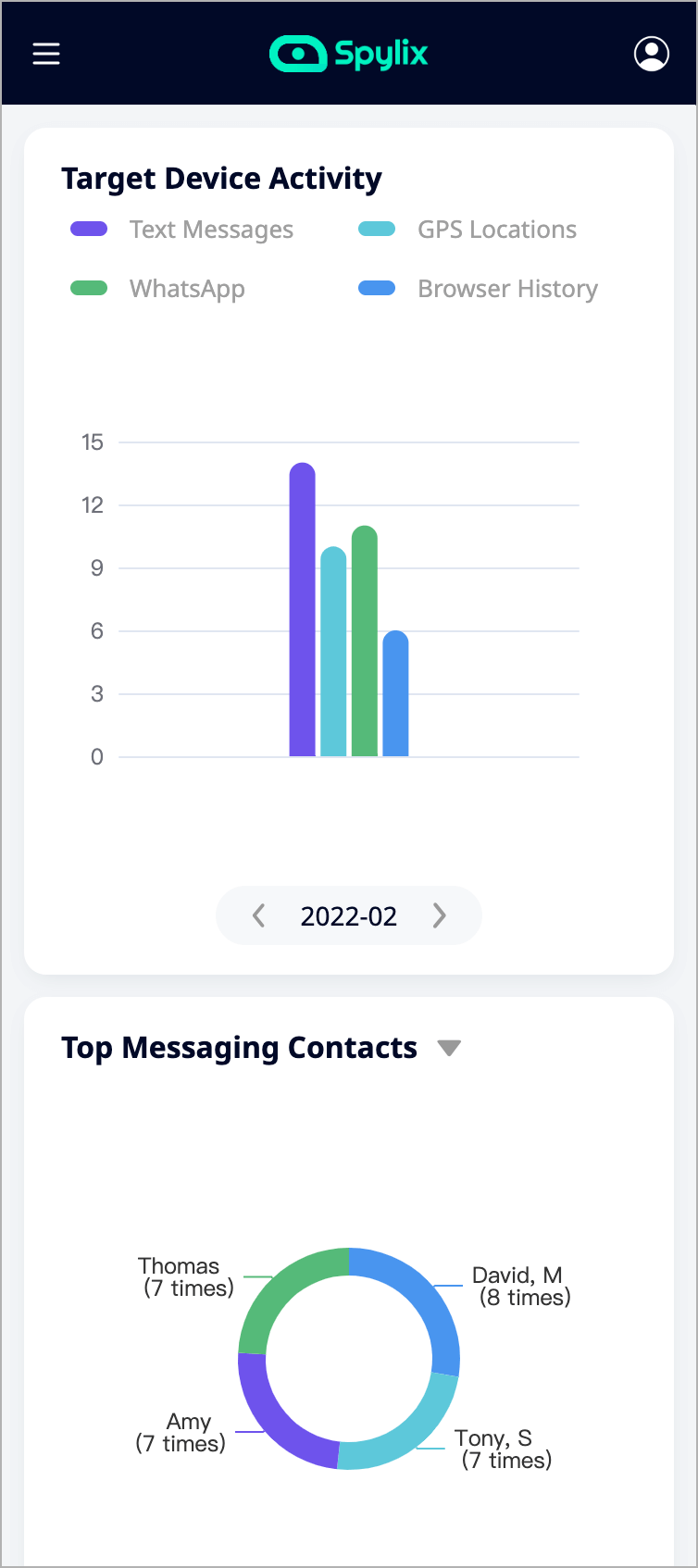 iOS
Step 1: Create an Account for Your iOS Device
Make a new account to start monitoring. Provide a valid email address on Spylix's main page and tap the "Sign Up" button.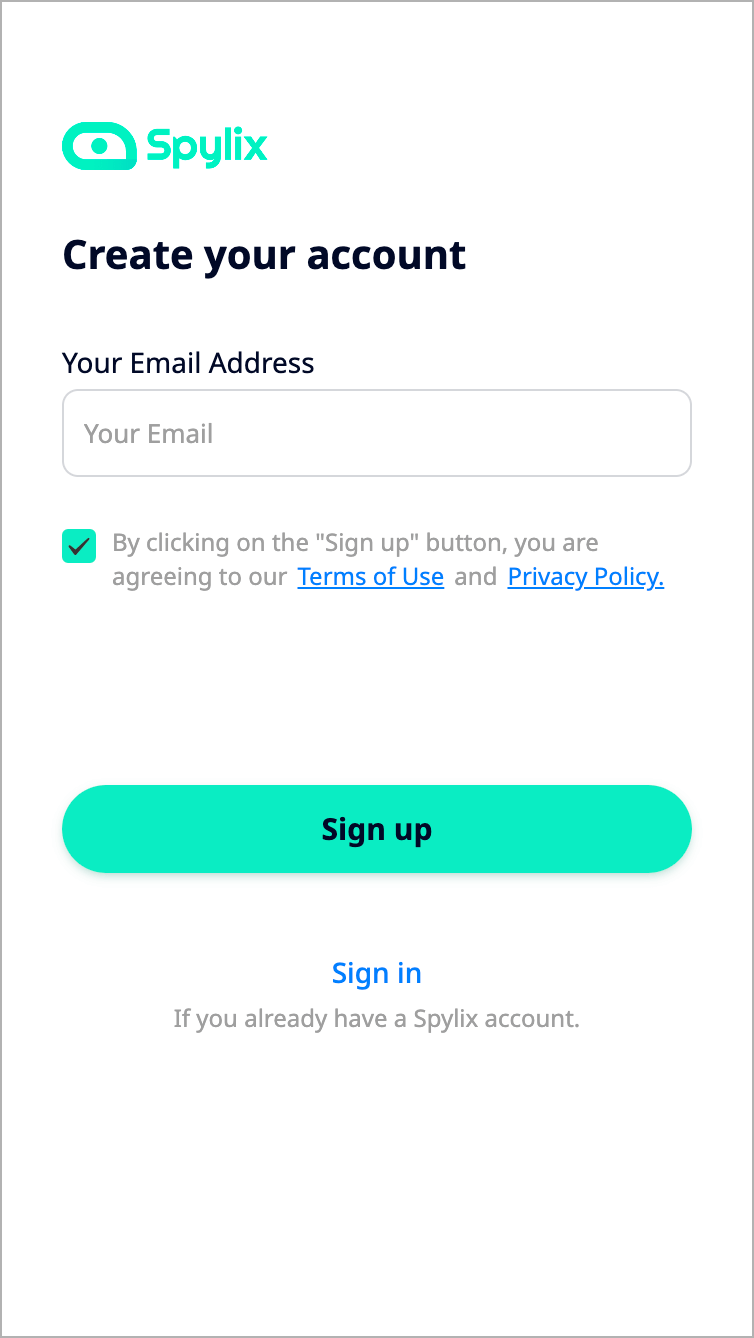 Step 2: Enter iCloud Login Details
Enter your partner's device iCloud details and then click on "Continue".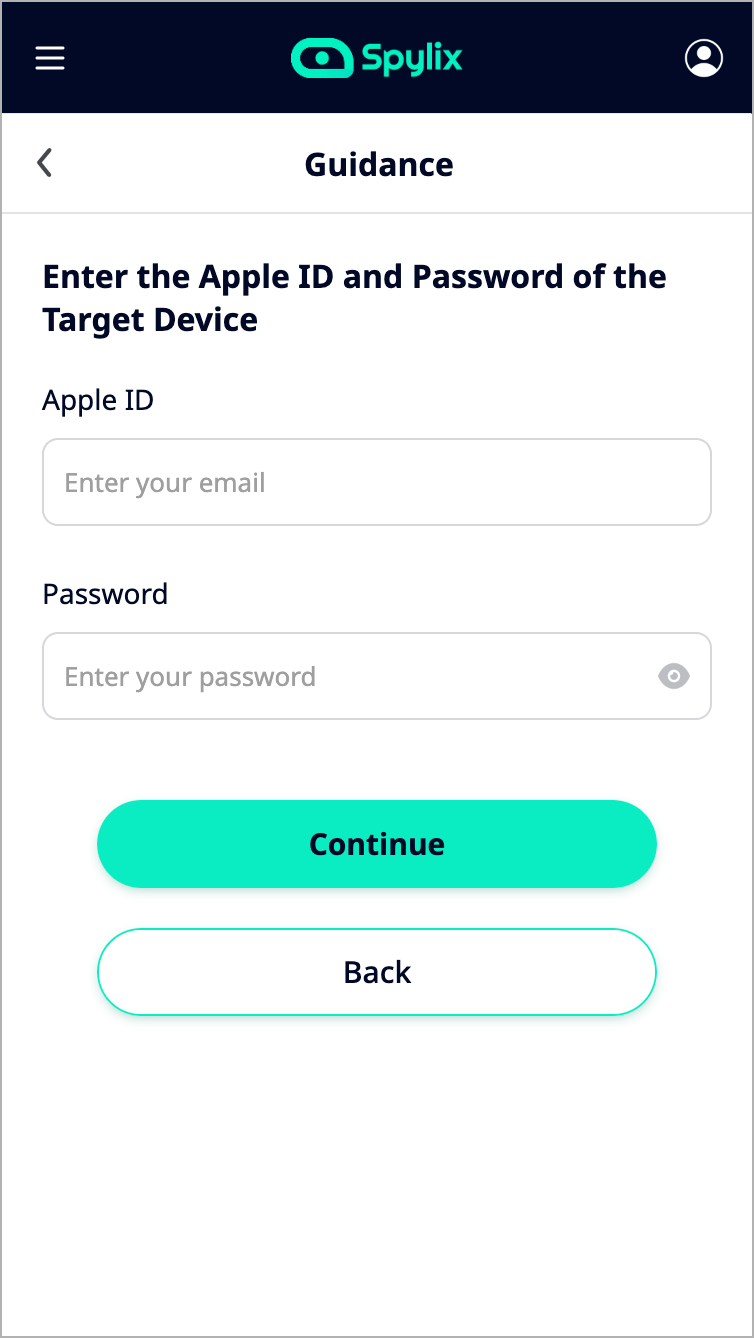 Step 3: Start Tracking Cheating Spouse's Device
That's it! Open the control panel, and access the relevant feature.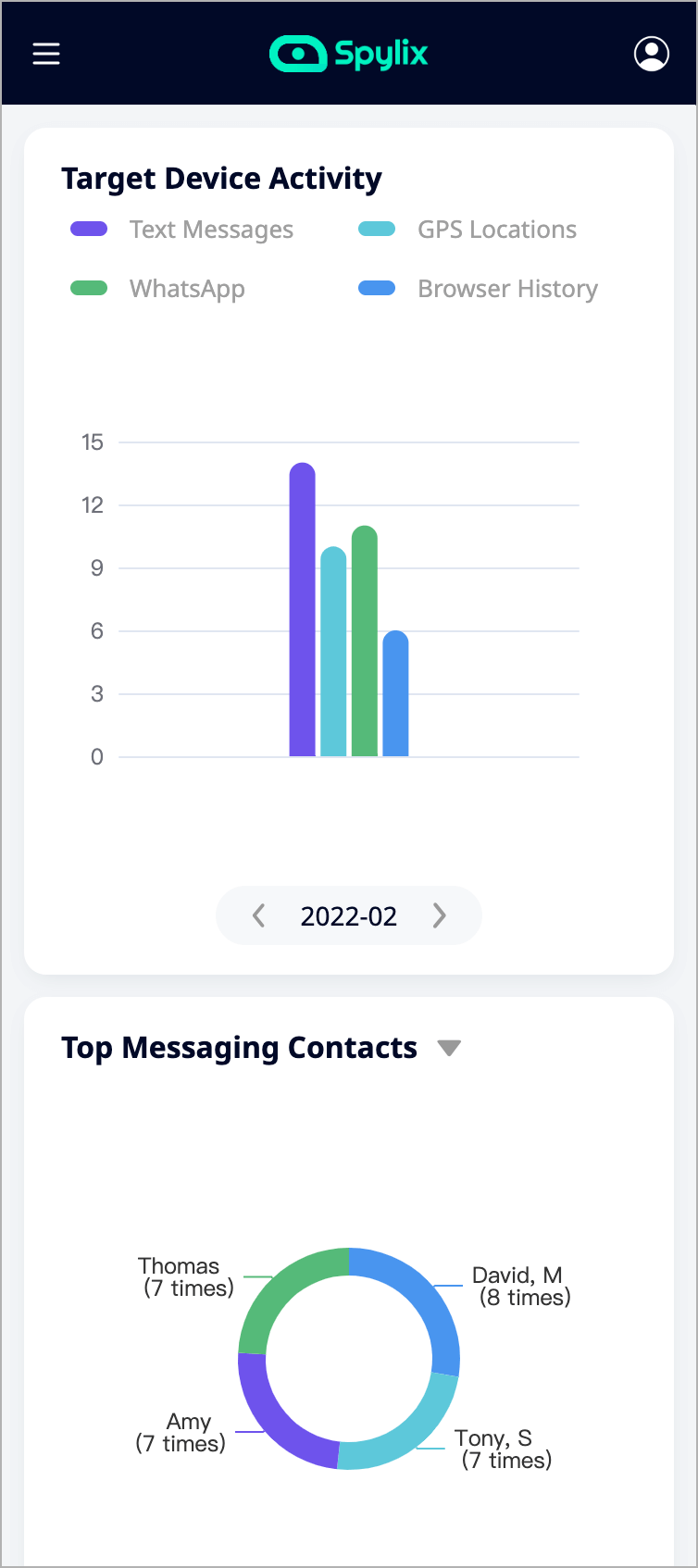 4.3 What Else Can Spylix Do?
The above-mentioned features are only the tip of the iceberg when it comes to Spylix, as you get access to much more. You can track calendar events, gallery pictures and videos, WiFi activity, contacts, saved bookmarks, and browser history.
Spylix also has a robust location-tracking feature. You can track where exactly the target device went and even set some geofencing rules.
Conclusion
Now you know all about cheating secret messaging apps that look like games and can successfully protect your relationship by knowing which apps to look out for.
Just make sure not to act solely on your suspicions, be sure to confirm first and only when you are confident, then confront your spouse about the problem.