Dealing with infidelity is never easy; the constant sense of dread that your partner is seeing someone else will ruin your mental health.
In situations like this, the best route is first to identify that your partner is showing any of the guaranteed signs of cheating. If they are, then you can confront them.
But what are these signs, and how to determine them?
This is precisely what we will show in this article today so read on.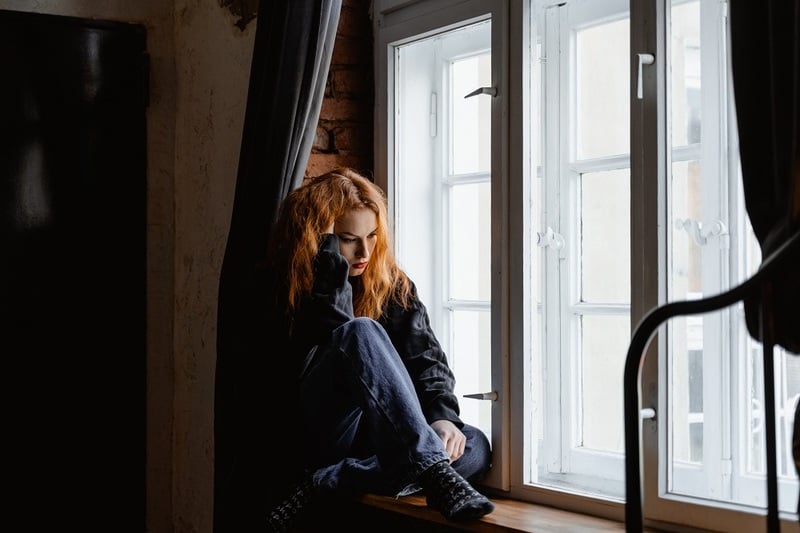 Part 1: What is Cheating in a Relationship?
When a relationship first starts, partners will set boundaries on what is acceptable to them and what is considered cheating in a relationship. However, one of these boundaries is often emotional or sexual exclusivity, and a breach of that boundary is called cheating.
Part 2: 20 Guaranteed Signs of Cheating
There are some telltale signs a cheater almost always leaves behind that may give away their infidelity.
Some of these signs might be easy to tell. Yet, others might be subtle and will require some attention to detail on your part.
Someone with a history of cheating will probably cheat again.
Partners with a fear of commitment will find it hard to stay faithful.
People who speak negatively about their past partners are more likely to commit infidelity.
A habitual cheater will never leave their phone out of sight.
The cheater will often keep the relationship going with the promise that they have changed and that it will not happen again.
An unfaithful partner might even accuse you of infidelity even when there is absolutely no solid evidence.
If a partner has suddenly become too caring, be wary, as this may be due to the guilt of cheating.
A habitual cheater often avoids discussing a future together.
If a partner has suddenly started to dress very well, it may be a sign they are seeing someone else.
If your partner's flirtatious conduct makes you uncomfortable, and they still keep on doing it, that is one of the guaranteed signs of cheating.
Your friends warn you about the red flags they see.
Your partner has cheated on you before.
You just can't put your finger on it, but something feels very off about your partner.
One of your partner's exes has come forward and warned you about your partner's behaviors.
A partner who constantly lies will probably be cheating behind your back.
Your partner has a way with words and comes off as overly charismatic.
A cheating partner will often reschedule your plans.
A partner who downplays cheating is probably cheating.
The idea of an open relationship suddenly pops into their mind.
They are suddenly always on their phone.
Part 3: 5 Ways to Find out If Your Partner is Cheating
Now that you know the most common signs of a cheating spouse, here are some ways to confirm your suspicion as to whether your partner is actually cheating or it's all in your head.
The first solution on this list is also the most effective; instead of beating around the bush and asking yourself questions like "Is my boyfriend cheating on me," why not simply confront your partner about their infidelity with solid concrete proof?
You can achieve this through an app called Spylix.
Through Spylix, you have all the tools you need to catch a cheating spouse red-handed. You can have complete access to their location history, contacts, gallery, live location, text messages, social media chats, and even logs of the words they type.
This cheating tracker is the complete package to keep your partner's every move in check, so when they do make a move, you have all the evidence to confront them and save yourself from further mental and emotional torture.
Follow the installation guide below to quickly add Spylix on the other user's phone:
For Android Users
Step 1: Create an Account
Visit the Spylix website and create a new account through the Sign-Up button.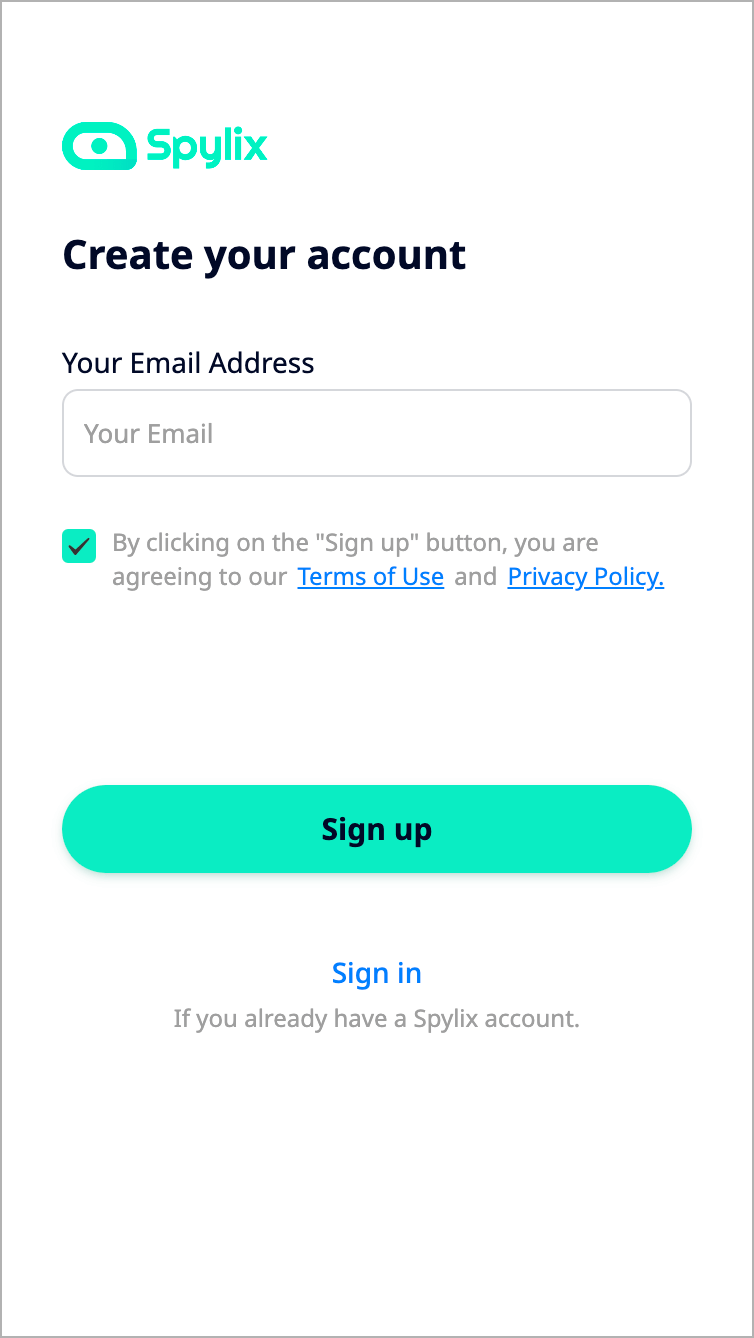 Step 2: Install the Spylix App
Follow the instructions in the email to set up Spylix on your target device.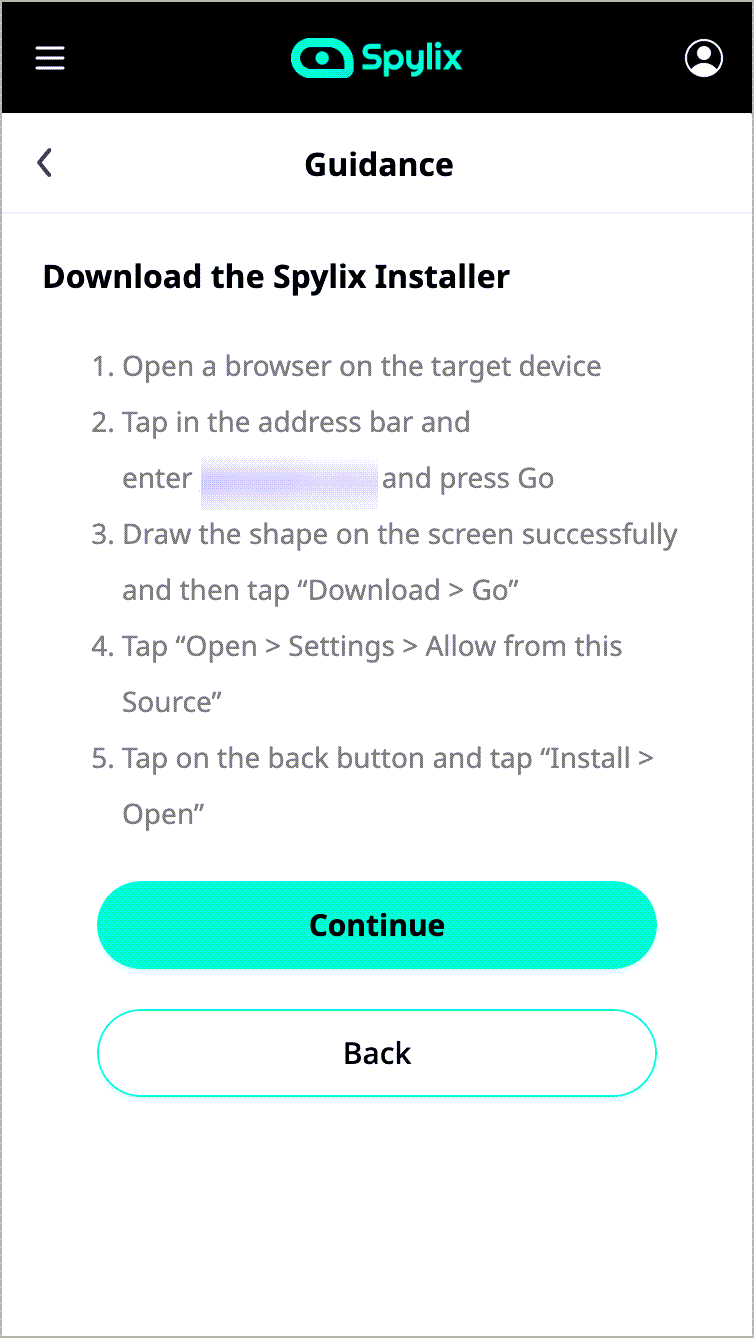 Step 3: Catch the Cheating Spouse
Now from the Key Features section on the control panel, select GPS Locations.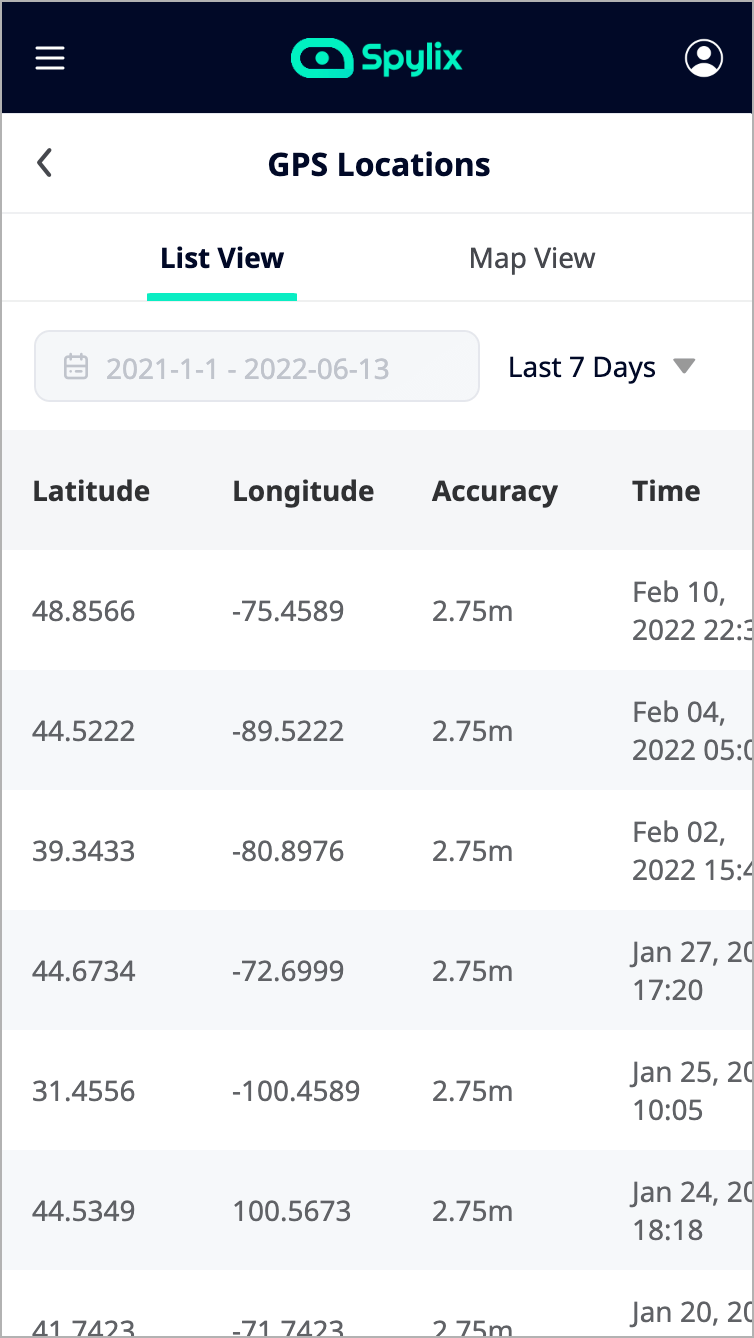 For iPhone:
Step 1: Set Up Spylix Account for Free
Visit the Spylix website and create a new account through the Sign-Up option.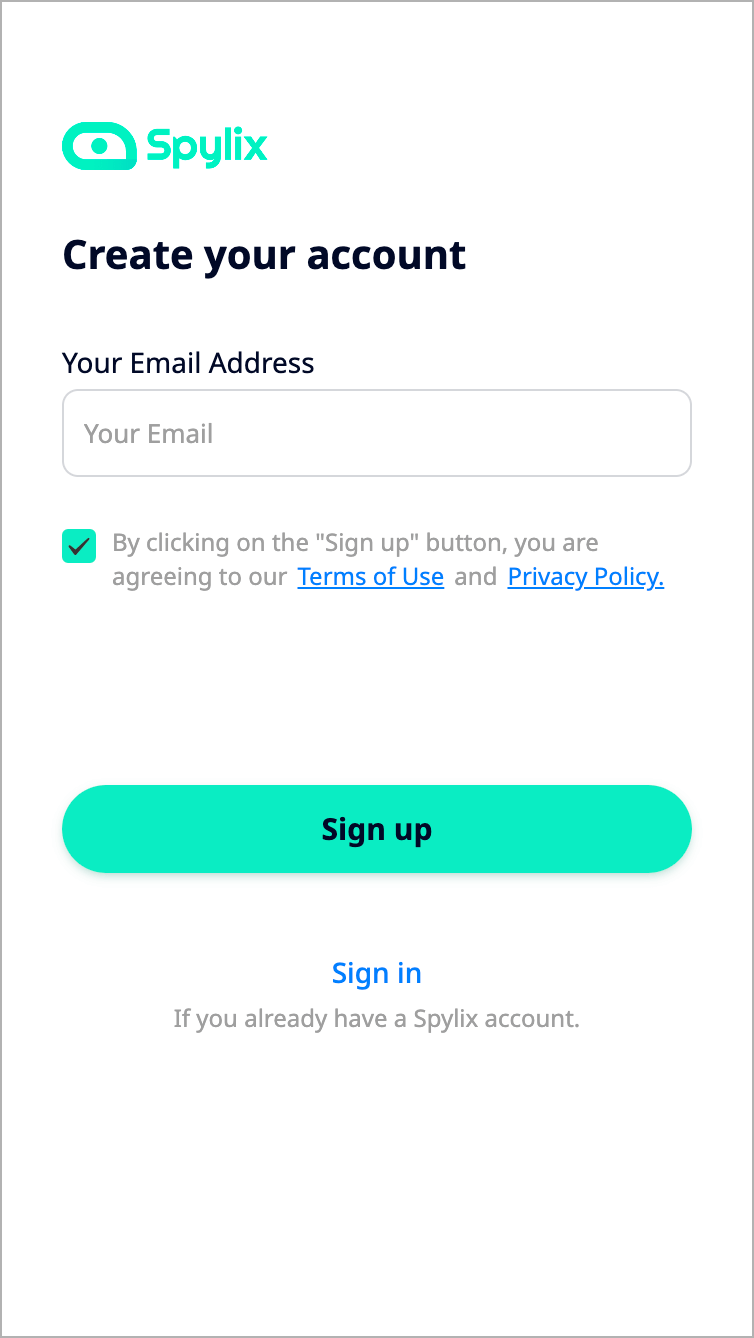 Step 2: Enter iCloud Details
Now enter the iCloud details of the target device and hit continue.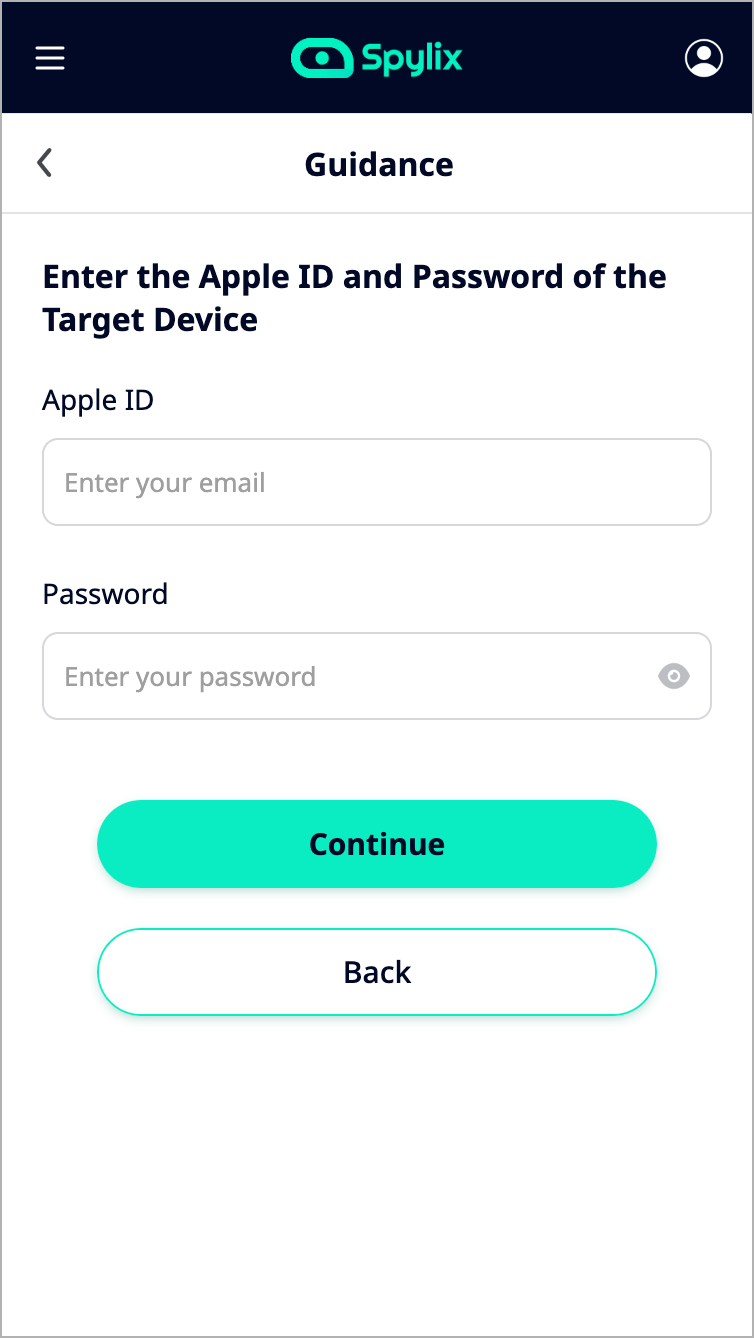 Step 3: Catch the Cheating Spouse
Now from the Key Features section on the control panel, select GPS Locations.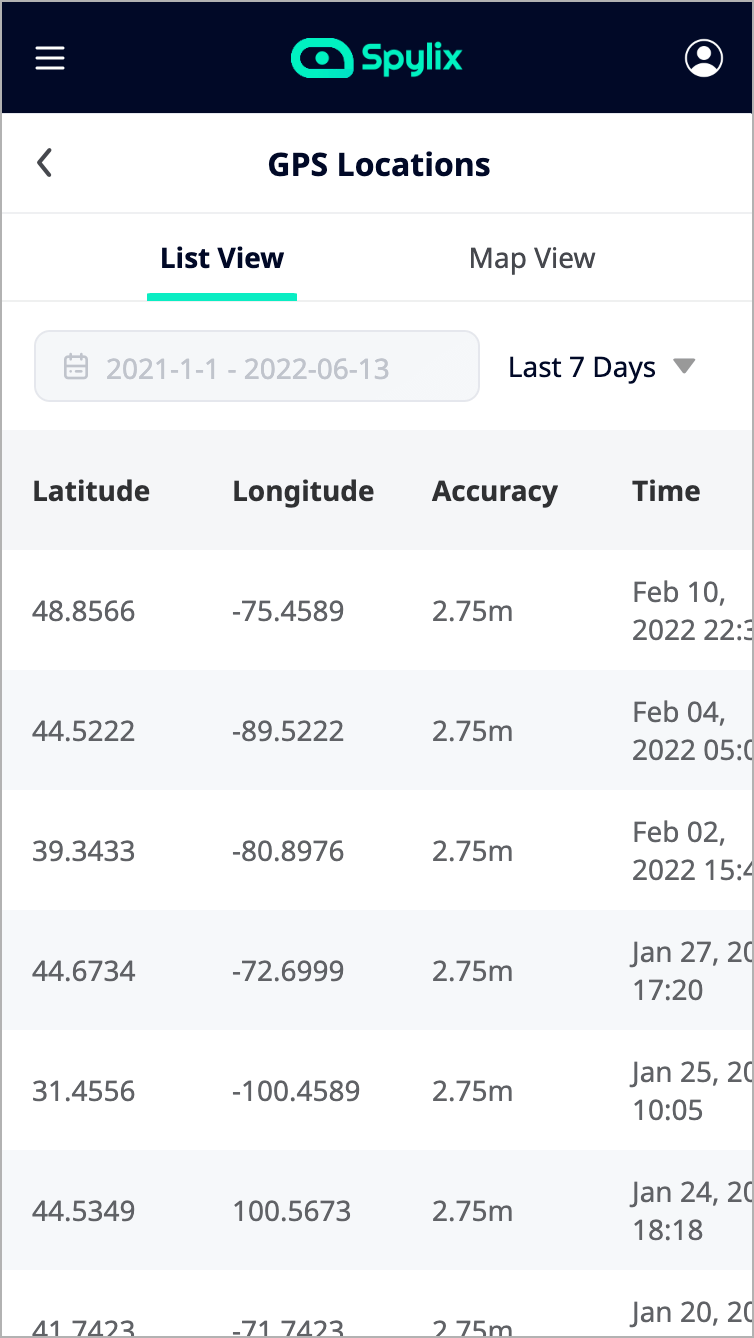 Why is Spylix the Best Way?
Spylix saves you a lot of time and effort by directly targeting the root of the problem. Why use shady websites online or waste your time performing lengthy procedures when you can simply track the data of your cheating spouse's phone?
You don't even need a jailbreak or a rooted phone to install; everything can be done on the stock firmware.
3.2 Use a Fake Profile to Catch a Cheating Spouse
Another way of finding out if you're being cheated is to catfish your partner by creating a fake profile. If you suspect that they get easily involved with girls, then you can connect with them using a fake profile on different social media platforms.
Moreover, you have to ensure that the profile catches their interests, having movies they love, sports they follow, or music genres they like, without throwing off any hint that it could be you. Keep your motive discrete until you find suspicious activity.
Furthermore, a promising tip in such cases is never to use any known email to create the catfishing profile, as there'll be more chances of you getting caught.
3.3 Use Bank Statements to Catch a Cheater
People who cheat often spend a lot of money on their new relationships to keep the new partner happy. For those couples who have joint accounts, it could be difficult to skip any suspicious transaction.
However, multiple online mediums are also introduced to send payments from online gateways. Keep an eye on the joint account transaction to avoid any mishap.
If you both have separate accounts, you need to get their bank statement and look for any weird transactions such as jewelry, lingerie, hotel or restaurant bills, etc. Just find anything unusual, and it could be a sign.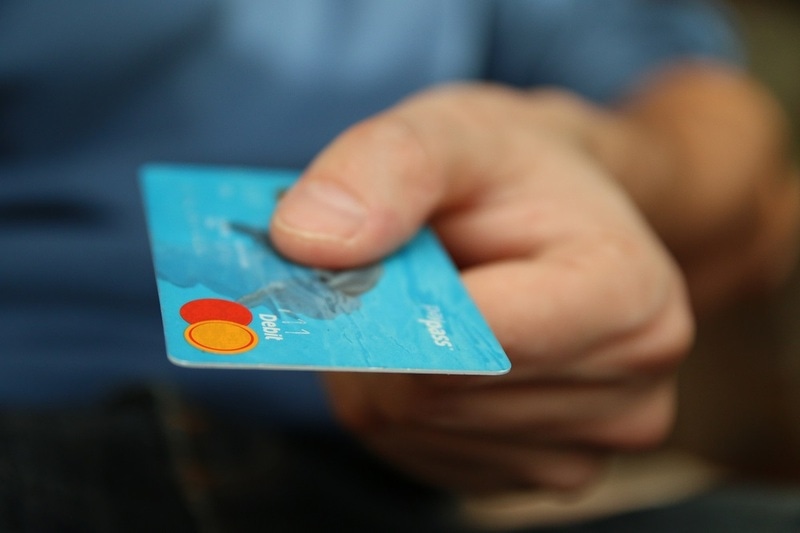 There is a way to not only find out if your partner is cheating you or not but also to get solid proof of their deed in your hands. This plan can be executed with the help of mini gadgets like portable mic or cameras.
All you have to do is adjust the camera or mic on your partner's essential items like a laptop bag, wallet, clothes, etc. Now, if they cheat on you, you might hear another person's voice or see their face through a hidden camera.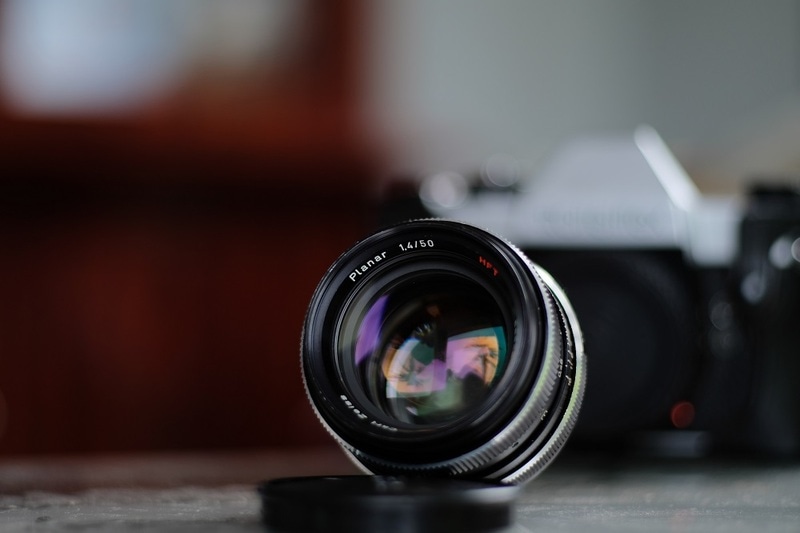 3.5 Follow Your Cheating Spouse Around
If all of the above methods don't work for you, you can just follow your cheating spouse around wherever they go to ensure they are not in contact with some other person.
You can perform this task by tracking their current location and following them at a distance.
Part 4: FAQs about Cheating
Check out additional information on what is considered cheating in a relationship:
4.1 What are the first signs of cheating?
When someone gets involved with another person, they start taking extra care of themselves and their appearance.
You'll find your partner distant from you, more secretive about their phone, and easy to trigger. You might even find some unusual transactions from their bank account.
4.2 What traits do cheaters have?
The three main traits of a cheater are that they are selfish, narcissistic, and often has self-pleasing tendencies. They find it hard to restrict themselves to a single person and thus face difficulty controlling impulses and have a fear of getting attached.
4.3 What are three red flags in a relationship?
Red flags are a sign of weakness in any relationship; to deal with them, you either have to work on it together or end the bond.
The three primary red flags in any relationship are difficulty staying committed, no excitement-inducing activities with your partner, and loss of emotional understanding.
4.4 How do you tell if your partner is lying about cheating?
It is quite easy to tell if your significant other is lying to you about cheating. Some of the tips are as follows:
Avoiding eye contact
Crossed arms
Lip biting and sweating
Fidgety and restless movements
Cracking or high pitch tone
Conclusion
Infidelity is severely hard to deal with, and the effects can last a lifetime. So whenever you notice any of the guaranteed signs of cheating, don't cause further damage to your mental health.
Use Spylix to confirm or deny your suspicions and then confront your partner about their unfaithfulness.