"Do cheaters ever change? Some years ago, I caught my husband cheating, but I forgave him, giving our marriage another chance.
Though I remained suspicious, I never bothered to look into his affairs again. Just last week, I saw a strange text from a woman, and now I can't help but wonder, did he ever stop being unfaithful? Can cheaters change?"
Knowing that you had been living your life with a person who was never faithful to you in the first place can be incredibly devastating.
If you have questions on the behavior of cheaters, what prompts them to do such a thing, despite knowing how much it'd hurt their partner, then follow our discussion here.
We have explored this complicated topic and shared how to validate your suspicion.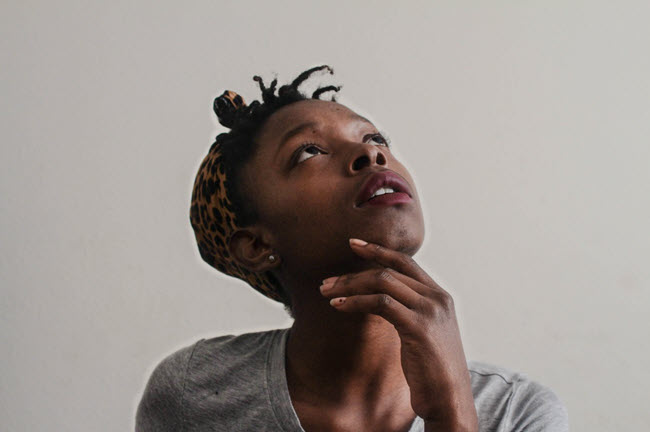 Q 1: Do Cheaters Ever Change?
It's funny - not all folks who cheat repeatedly feel bad about it. Most do, sure, but some cheaters never change, and they definitely don't lose any sleep over it.
And honestly, it's usually pretty tough for them to break this pattern of cheating.
Still, they can turn things around with effort and love for their significant other!
Q 2: Can A Serial Cheater Change?
It is a bit complicated for a serial cheater to change his ways, especially if their problem remains undisclosed and not acknowledged by anyone.
With remorse toward their addiction and honest discussions, it is still possible.
Q 3: What Percentage of Cheaters Cheat Again in The Same Relationship?
When you get into a relationship, the most significant aspect is that you pledge to be exclusive with your partner and to show loyalty towards them.
So, it is understandable how one can react upon finding out that the promise of fidelity was just a myth.
There is no definite figure that suggests how many cheaters persist in their evil ways after getting caught.
It is known that almost 23% of people in a relationship commit infidelity, and they are generally caught well into their second or third affair.
Only 11% of cheaters typically get exposed on their first attempt.
Part 1: Why Do Cheaters Keep Cheating?
Cheating can be a tough topic, right? You might be wondering, "Do cheaters change?"
But let's explore the topic of why they do such a thing!
Sometimes, people say we have cheated in our DNA - that's how we're built. Others might argue that we came up with this idea of being faithful to just one person to protect what we own.
Sounds a bit confusing? Well, there are many opinions out there to explain why people cheat, and we have heightened the top reasons:
They Were Angry
You just had a big fight with your partner, leading them to impulsively cheat on you.
They Desired More Sex
Maybe you neglected their need for intimacy or romance in the relationship. This led them to look elsewhere to fulfill their desires. Craving for variety is another reason.
They Felt Unloved
Life happens, and perhaps you have been unloading your frustration on your partner or spouse, making them feel unloved.
They Weren't Really Committed to Their Partners
It is nearly impossible to tie down a serial cheater into the bonds of a relationship. If their problem is left undiagnosed and not discussed openly, they never really committed to you, and their act of infidelity was only a matter of time.
Despite all these reasons, most people still don't think cheating is cool. It can mess up what many see as a precious bond between two people.
But then the million-dollar question is, why do people cheat anyway?
And once someone falls into the pit, do cheaters change their ways?
Part 2: How to Check If The Cheater Cheats Again?
You decide to give your cheating partner another chance, but you remain wary and can't stop thinking, "Can a liar and cheater change?"
If you continue to live with this suspicion, you will ruin your mental health and every aspect of your life.
So, either drop your suspicion altogether or resort to solutions that can lead you to gather ample evidence of their infidelity.
One of the best ways to keep a check on their supposed affair is by setting up a spy app like Spylix on their phone and tracking their activities without them knowing on a remote dashboard.
This app is easy to use, compatible with every Android/iOS device, and offers a wide range of features (check the next section).
Key Features of Spylix Phone Spying App
So, how do you confirm whether your cheating spouse/partner has changed their ways using the Spylix features?
Well, start by tracking their location. If they are not at work and you see they are at some mall or motel, then be assured that they are up to no good. Using the location history tool, you can learn how often they visited a specific place and at what time.
Next, you can enable the browser history feature to monitor what type of sites they have been visiting. If you find adult streaming or dating sites, there is a chance that they are looking for some action elsewhere.
Spylix also helps you track your partner's social media profiles and chat history. It supports all the popular platforms, like Instagram, Facebook Messenger, WhatsApp, Snapchat, Telegram, Tinder, and more.
How to Check If The Cheater Cheats Again?
Wondering how to install this app on the cheater's phone? It is quite easy!
Follow the steps to learn the details.
Check The Cheater's iPhone
Step 1: Sign up with Spylix
Open the website and click the Sign Up Free button before providing your valid email account to create a new account.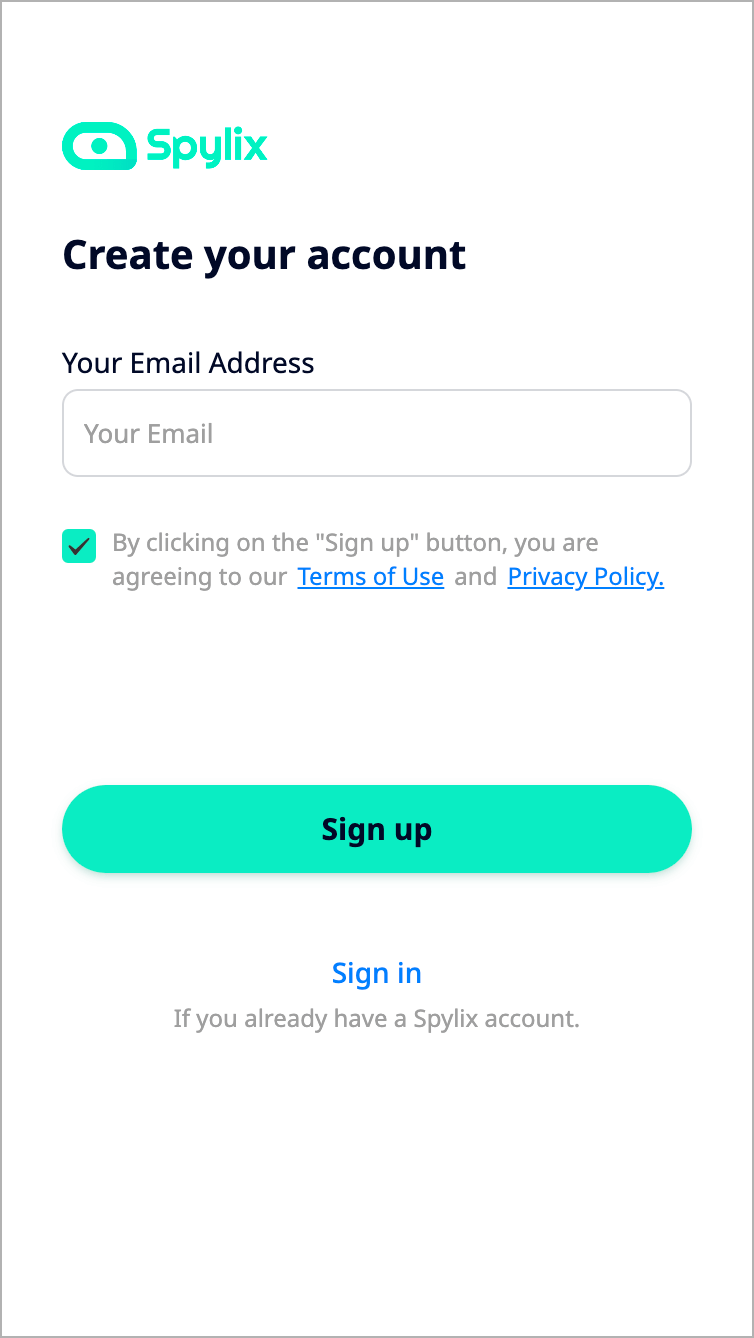 Step 2: Share The Cheater's iCloud Account
Enter the target user's iCloud credentials to verify the device and ownership.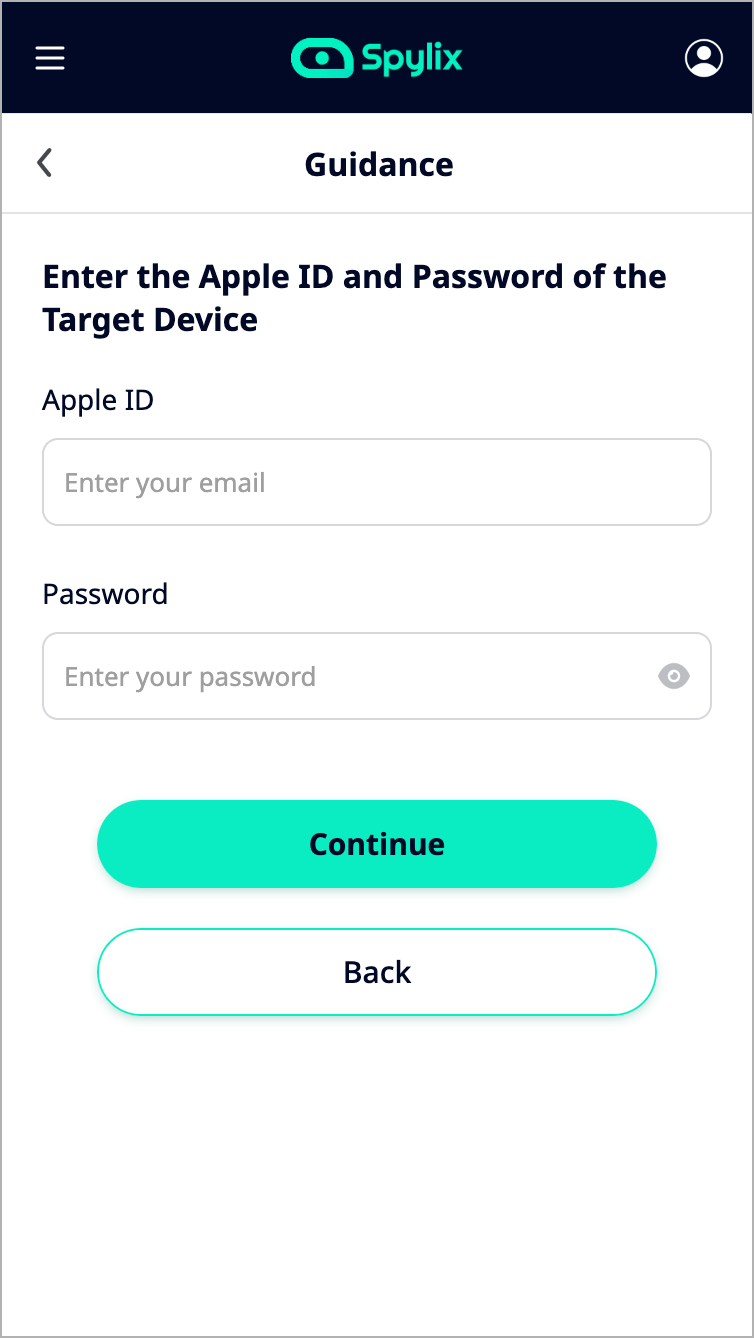 Step 3: Spy on The Cheater's iPhone
Access the Spylix control panel via any browser and select your preferred feature to learn what your partner has been up to.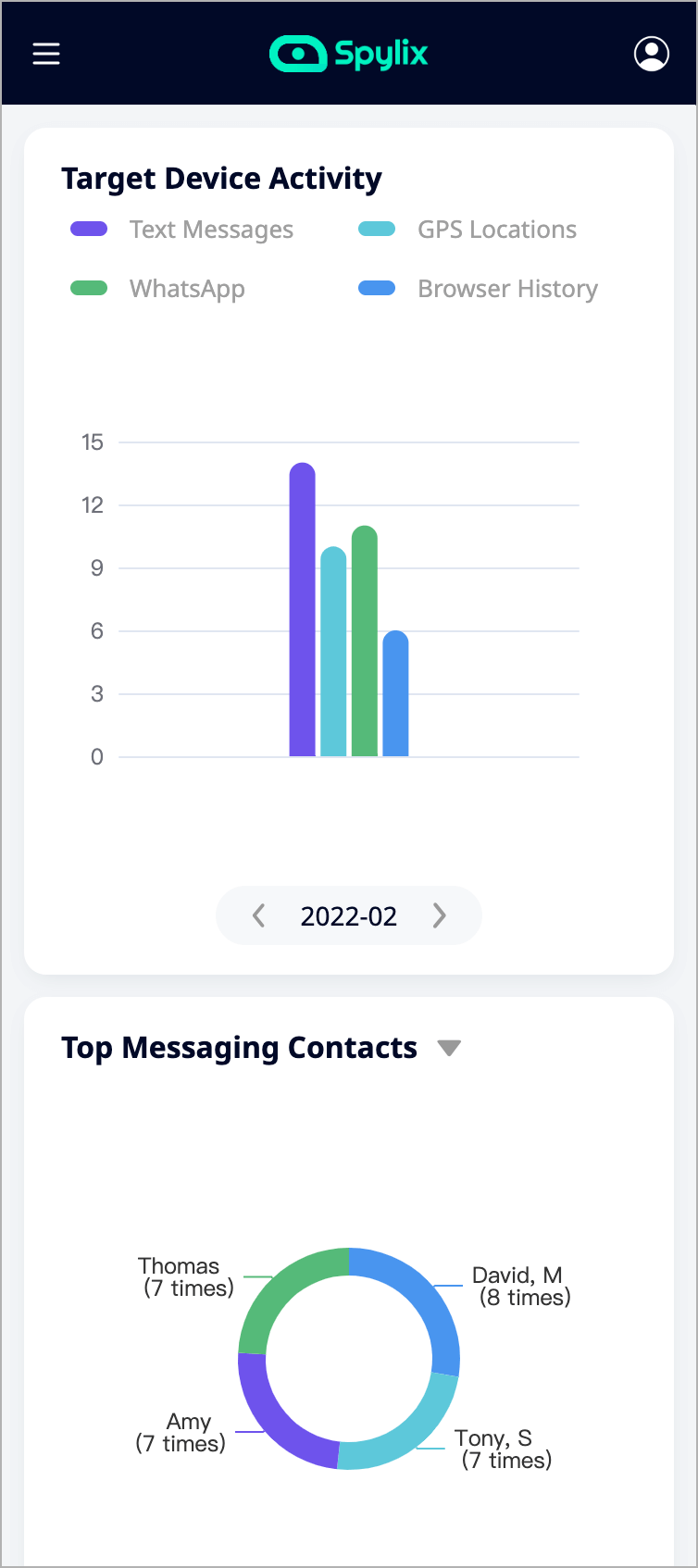 Check The Cheater's Android Phone
Step 1: Make a New/Free Spylix Account
Navigate to Spylix's website before clicking Sign Up Free and entering your email address for account creation.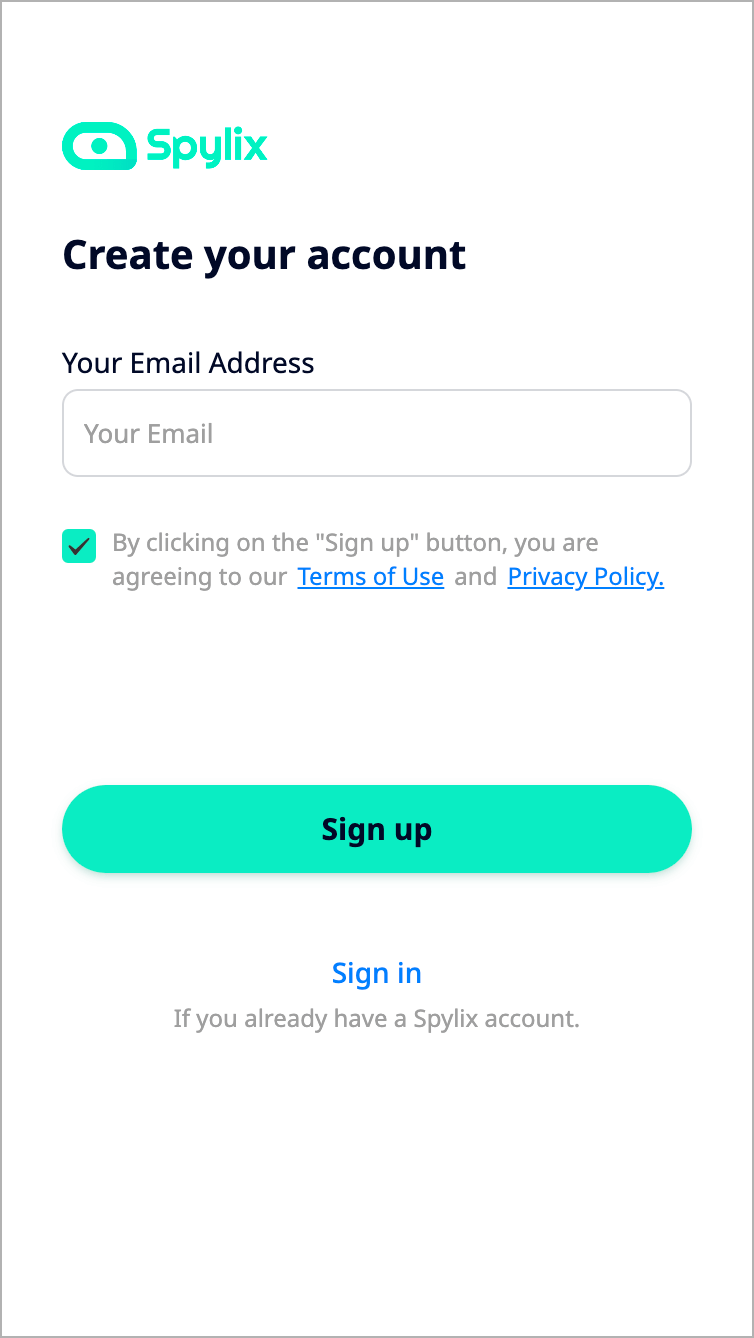 Step 2: Install The App
Follow the guidelines on the screen to quickly install the Spylix app on the cheater's Android device.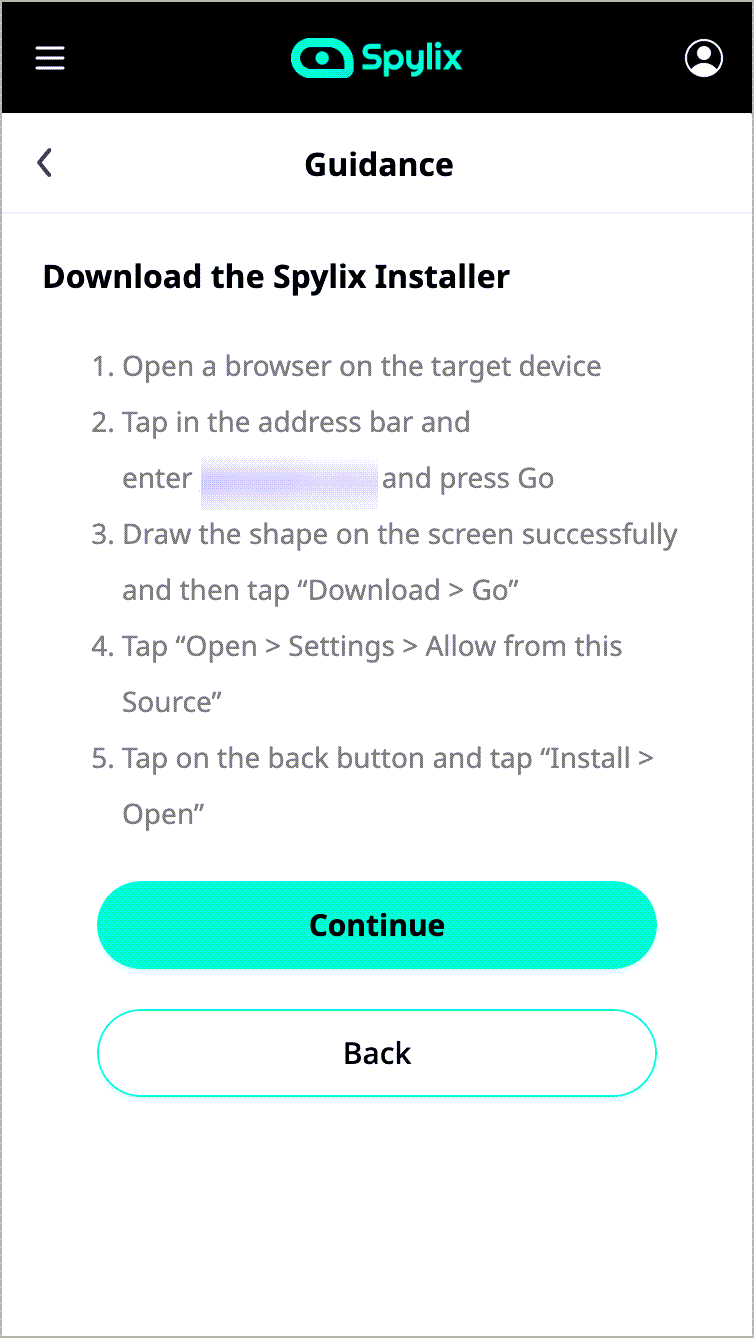 Step 3: Spy on The Cheater's Android Phone
Visit the dashboard to handle all the features Spylix offers to learn whether the target user is a cheater.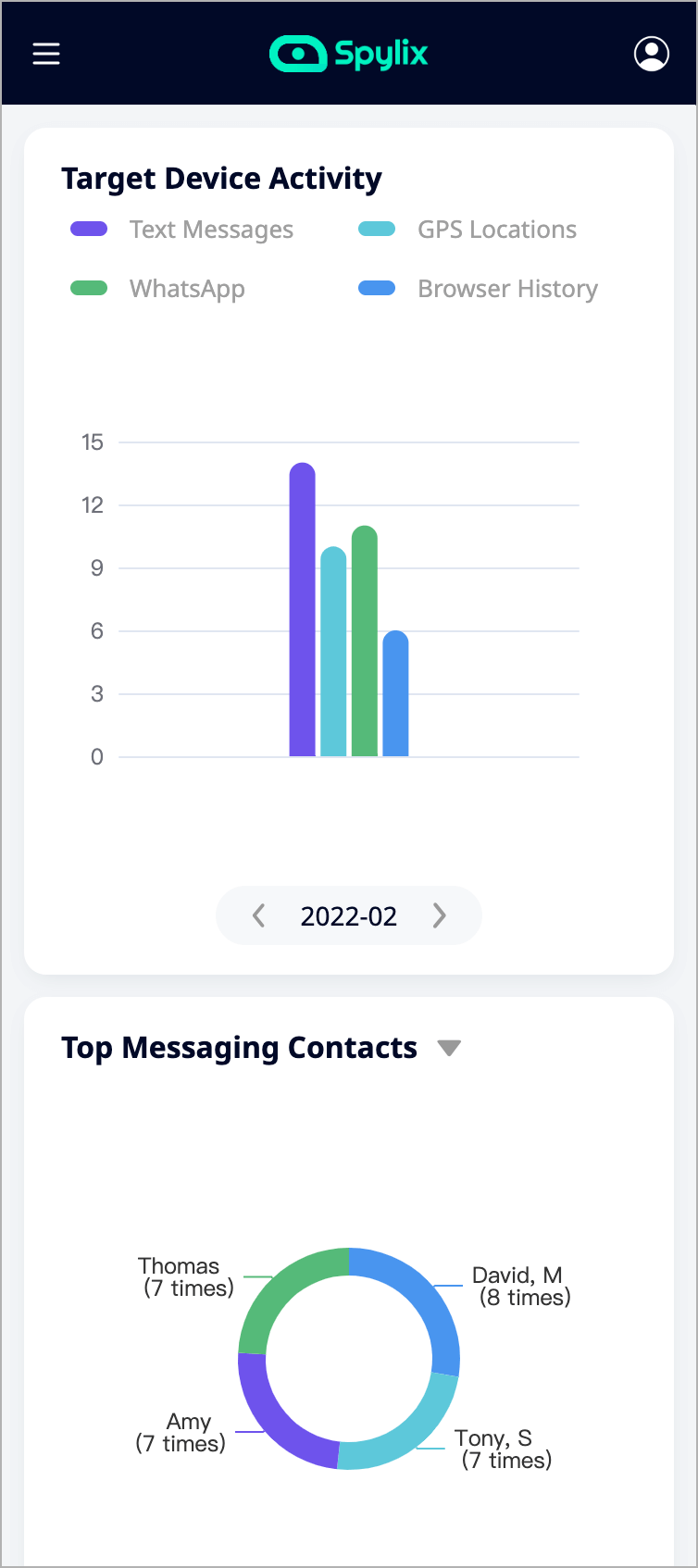 What Else Can Spylix Do?
The following tools are also accessible on the Spylix control panel:
App blocker
Screen Recorder
Websites Blocker
Installed Apps Viewer
Keylogger
Why Choose Spylix as The Best Phone Spying App?
You might be thinking, what makes Spylix the best choice among the hundreds of phone trackers available online.
Well, it is due to the following reasons:
No need to root or jailbreak
Stealth mode
Affordable pricing
24/7 customer support
Part 3: How Likely Is It for A Cheater to Change?
A cheater can only change if they acknowledge and understand that they have a problem. Once they go through such a realization, their chances of changing their ways are incredibly high.
If they continue to refuse that they did something wrong, then they are more likely to cheat again, causing a world of hurt to their loved ones.
Part 4: How Many Relationships Are Successful after Cheating?
Once the affair is exposed, not many relationships are known to last unless both the man and woman roll up their sleeves to give themselves another chance.
Openly discussing the incident, seeking professional help, and the support of loved ones can be instrumental in keeping the relationship alive.
Part 5: FAQs about Cheaters
These FAQs have disclosed the different behaviors and patterns of a cheater!
Follow them.
5.1 Do cheaters always cheat again?
It all depends on the individual. A person who remains unapologetic about the whole action will definitely resort to cheating again.
5.2 How do you hurt a cheater's feelings?
You can move on from their toxic ways and focus on your well-being.
If they had an affair just to make you hurt, then seeing you happily letting them go will make them feel bad, at least.
5.3 Do cheaters feel guilty?
Cheaters who remain in love with their partner or spouse do, in fact, feel guilty about their actions.
5.4 Do cheaters deserve a second chance?
It entirely depends on the person who got cheated on whether they intend to give the unfaithful one another chance.
5.5 Can a relationship survive repeated cheating?
It is quite difficult!
Why would anyone choose to stay with someone who continues to hurt them by being unfaithful?
5.6 Can someone cheat and never do it again?
Again, it depends on the individual who cheated!
Conclusion
There is no definite way to conclude that "Do cheaters ever change"!
However, if they acknowledge their issues and feel guilty, then there is hope. Besides, it is best to not have them at their word!
Employ Spylix on their phone and verify whether they have been faithful to you.