"I found out that my husband was cheating on me. My mind is spinning, and I do not know how to respond to such information! Should I contact the person my spouse is cheating with? Should I confront my husband first?"
It is understandable to react paranoid and confused upon finding out that your spouse is a cheater and the whole marriage was a lie.
You might be thinking about what to do, "Should you contact the person your spouse is cheating with!", "Should you confront the spouse first?", "Should you tell someone about their infidelity".
Stay calm!
Read this guide, as we will share valuable tips on how to deal with such a situation.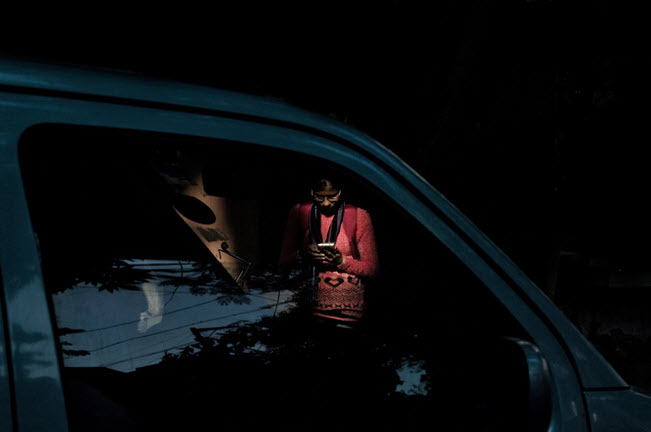 Q: Should You Confront The Person Your Spouse Is Cheating with?
The spouse cheating revelation can be incredibly devastating for you. It is natural!
How would one deal with the fact that the person you had pledged to spend the rest of your life with was never committed to the relationship, to begin with?
You might want to talk about marriage infidelity with your spouse's lover!
Well, before actually doing this, think it through.
What would be the purpose of confronting that person?
Do you aim to find the truth or just make yourself feel better by lashing out at them?
Once you know the answers, you will know whether to confront the individual.
It is never recommended to just straight out lash out at the cheating spouse or their lover without a complete assessment of the situation.
What positives would the confrontation bring?
Would you lose all the cards you hold against your spouse upon contacting their paramour?
For this reason, jotting down the pros and cons and comparing them can help.
We have listed them here:
Pros:
Take a Stand

If the secret lover continues interfering, and you aim to repair your marriage, engaging in a conversation might clarify your stance.

However, your spouse should ideally be the one setting firm boundaries with the person they were unfaithful with.

The Real Truth

Your spouse might be feeding their secret lover a lie—saying they're single or during a divorce. By reaching out, you could expose the reality.

This revelation may lead the other person to apologize and distance themselves from your spouse, potentially halting their deceitful acts.

Besides, they might paint an incomplete or skewed picture of the affair, possibly portraying themselves as victims. Contacting their lover could give you a fresh perspective and the complete story that your spouse might be hiding.

Check the Magnitude of The Affair

The person your spouse is having an affair with may have developed serious feelings. Understanding the depth of these feelings could clarify whether to try and salvage your marriage or start moving on.
Cons:
You Might Get Insulted

There is a chance that not only your spouse cheated, but they may have also bad-mouthed you to justify their actions. Consequently, the secret lover may attempt to belittle you, causing further emotional distress.

Painful Facts

You might hear the reality of your relationship. It might be more agonizing than you anticipated. In certain situations, not knowing the whole truth might be less painful.

Triggering The Spouse

Your spouse might have deep feelings for the other person. Your intervention might provoke their anger and strain an already fragile relationship.

The Comparison Game

When you try to know more about the person your spouse cheated with, it might lead to unhealthy comparisons, damaging your self-esteem.
Now that you have finally decided to confront the person your partner is having an affair with, it is vital to prepare yourself first.
First, we recommend discussing your spouse's affair with them. Let them know that you'll be confronting their lover alone.
Next, you should set your facts straight. It is wise to gather all your evidence of your spouse cheating and present it to the other person if they deny it.
You should meet with them confidently, do not show them that you are affected by your marriage collapsing due to infidelity.
If the other person is clingy and refuses to let go of your spouse, even after being informed that the affair is over, it's crucial to assert yourself.
Make it clear to them that you are standing by your spouse during this challenging phase.
Part 3: How Do You Deal with The Person Your Spouse Cheated with?
Finding out that your spouse was having an affair is incredibly painful, but what is more devastating is how to deal with the whole situation and confront their lover.
Should you be gathering and presenting proof in case they deny it?
Here, we have shared tips on meeting your spouse's mistress or lover, with or without proof.
3.1 How to Confront The Person Your Spouse Is Cheating with Proof?
It is suggested to confront the other person with proof, let them know that you have come to meet them fully prepared, and you are not just messing around.
But how to gather the proof, especially when the spouse refuses to play along with you. You can look into their phone without them even knowing by employing Spylix.
This app will track every interaction your spouse ever had with their lover on the phone (Android or iOS) and provide the details on the user-friendly control panel.
The service is easy to employ! For iOS, you don't need any software installation, and in the case of Android spying, even though app installation is required, the process is quick and can be wrapped up in just a few minutes.
Key Features of Spylix Phone Spying App
Most proof can be gathered by looking into your spouse's texts with their lover. With the Spylix SMS Spy tool, you can also access deleted messages. In addition, you can view the time of the sent or received texts.
If your spouse had been careful and used social media apps instead to chat with their paramour, do not worry! Spylix's Social Media Tracker lets you view messages on every popular platform, like Instagram, Messenger, Telegram, Skype, Snapchat, WhatsApp, and more.
You can also check how many times your spouse and the other person called each other using the Call Logs tracker.
What to Do If You Suspect Your Spouse Is Cheating?
Before gathering evidence, it is important to learn how to install Spylix on the target phone quietly.
Follow the steps here.
Check The Spouse's iPhone
Step 1: Create An Account on Spylix
Access the Spylix website. Click the Sign Up Free tab and enter your email address to make a new ID.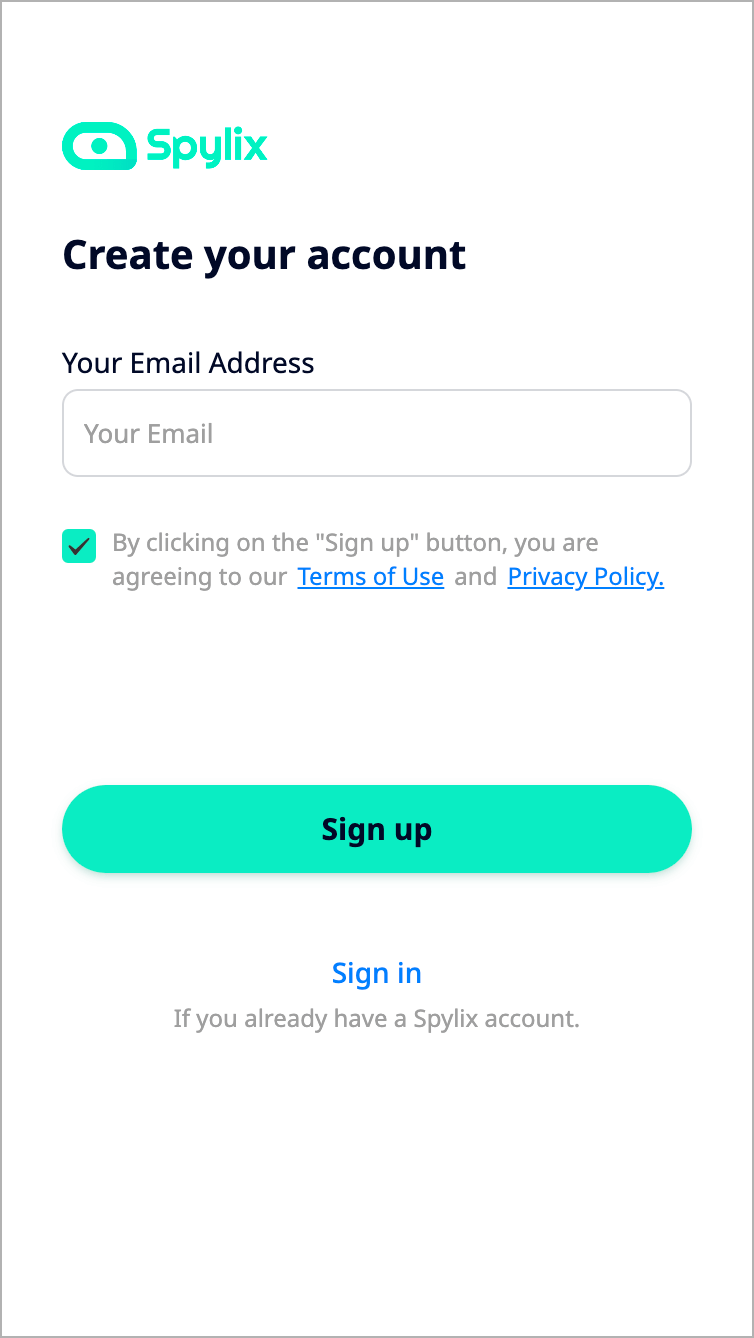 Step 2: Add The iCloud Login
Provide your spouse's iCloud account information to verify their device.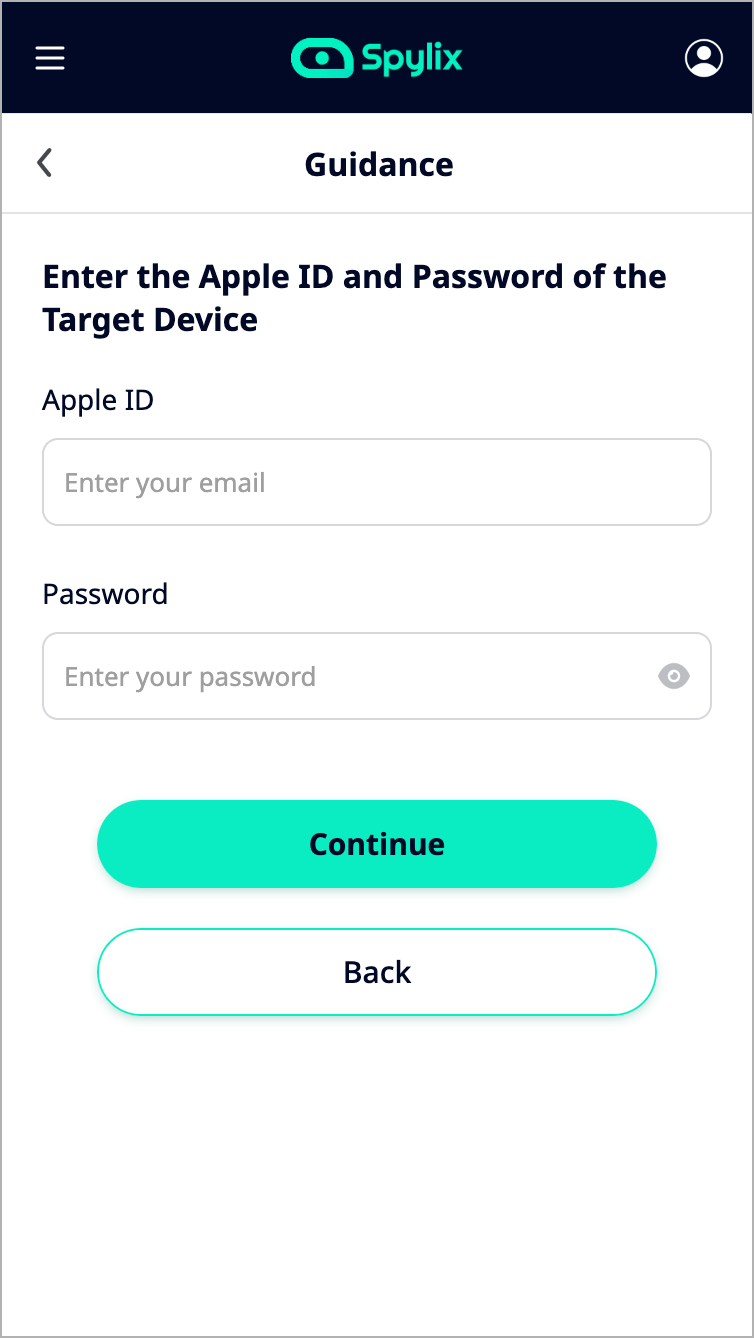 Step 3: Track The Cheating Spouse's iPhone
Open the Spylix dashboard before clicking on any feature to track their activities.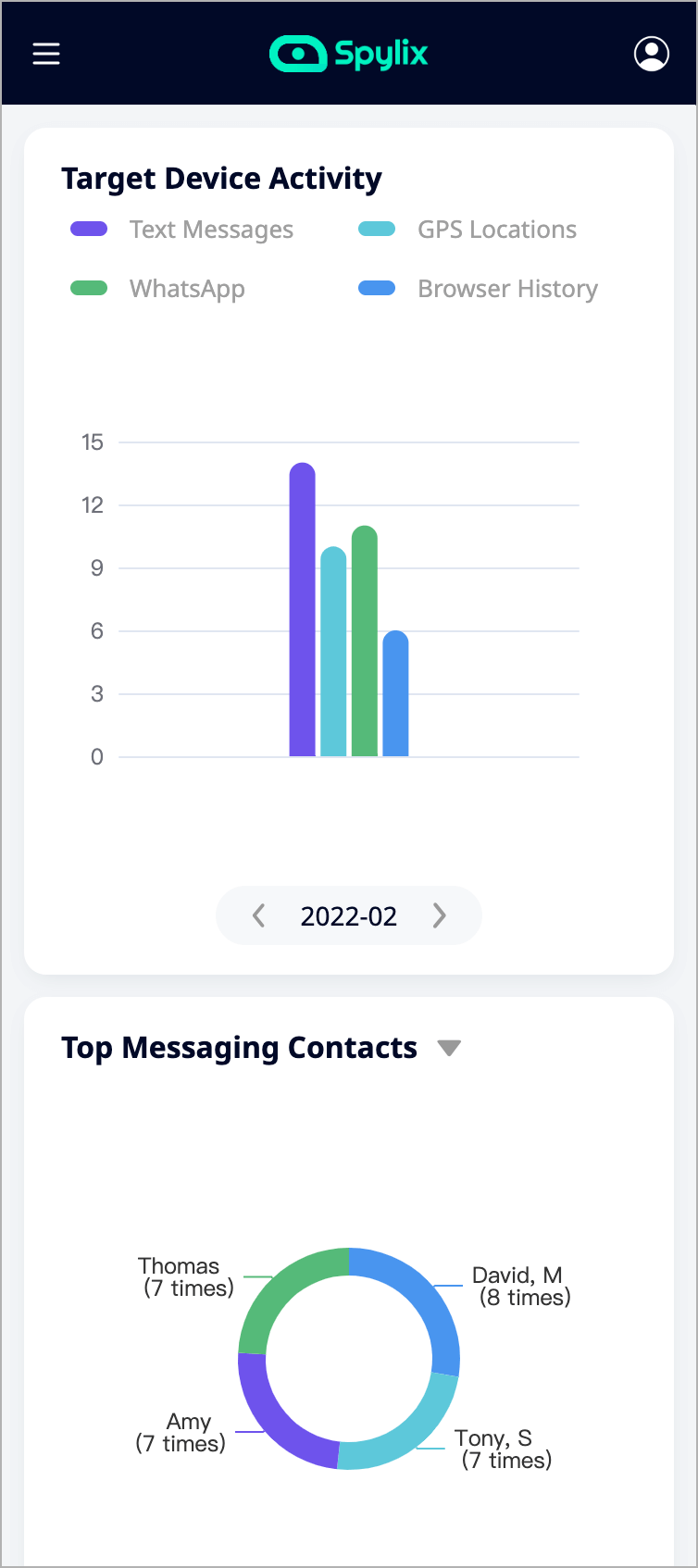 Check The Spouse's Android Device
Step 1: Sign up for Free on Spylix
Go to the Spylix website and enter your email address to sign up for free.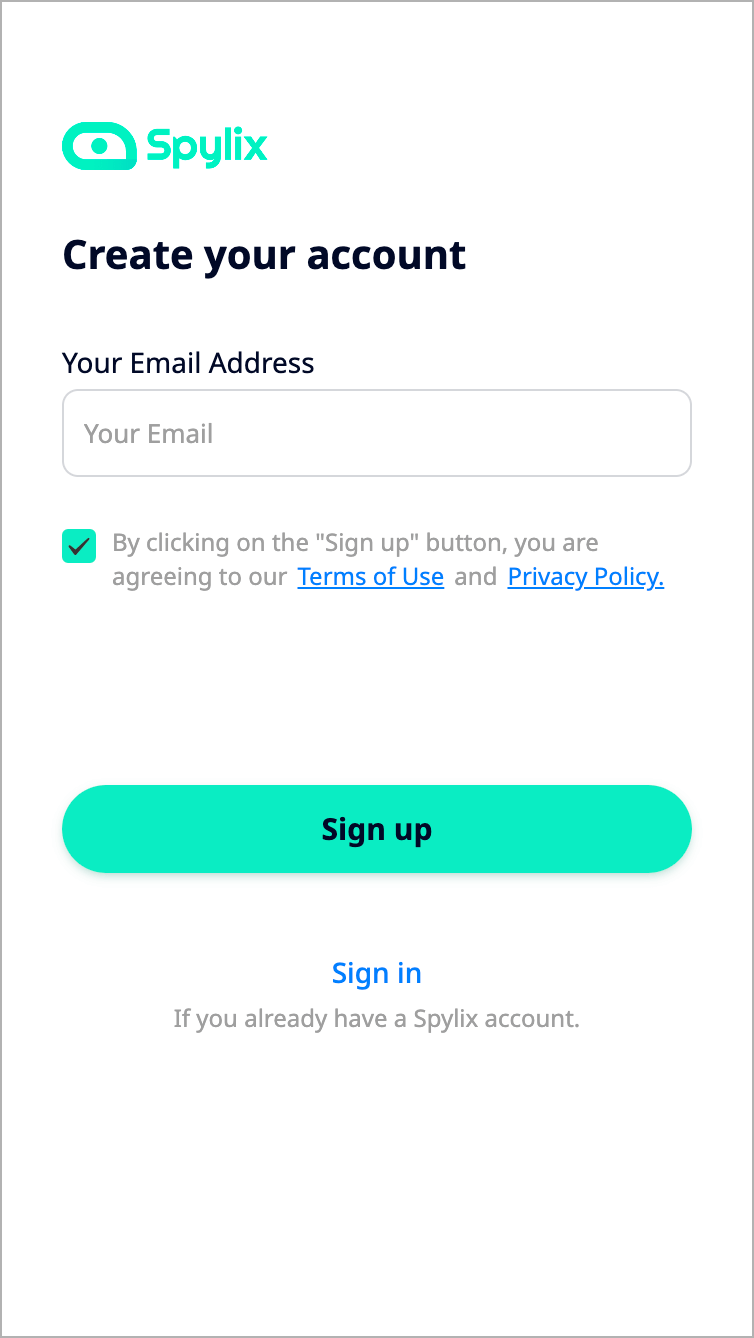 Step 2: Install The App
Follow the onscreen instructions on your newly set Spylix account to enable the spy app on your spouse's Android device.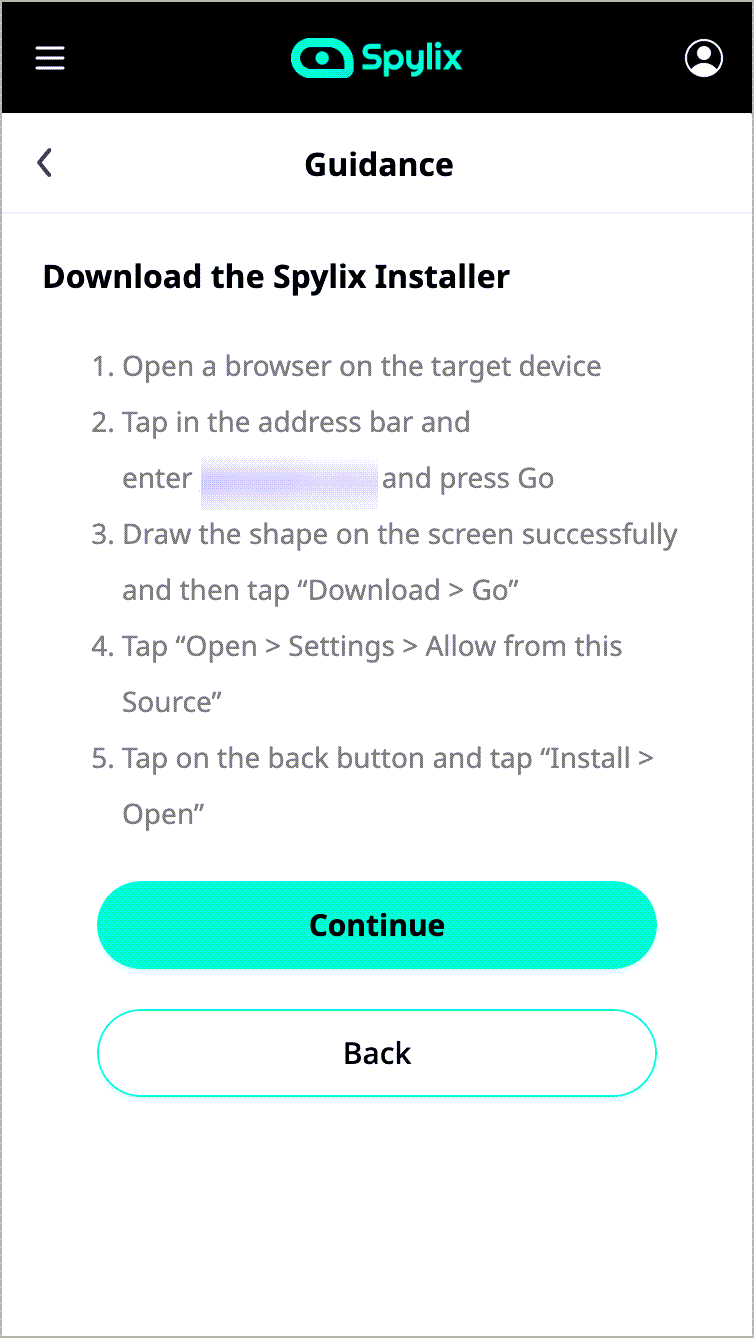 Step 3: Track The Cheating Spouse's Android Phone
Launch the web-based dashboard and select any tool or feature you like to keep track of your spouse's activities.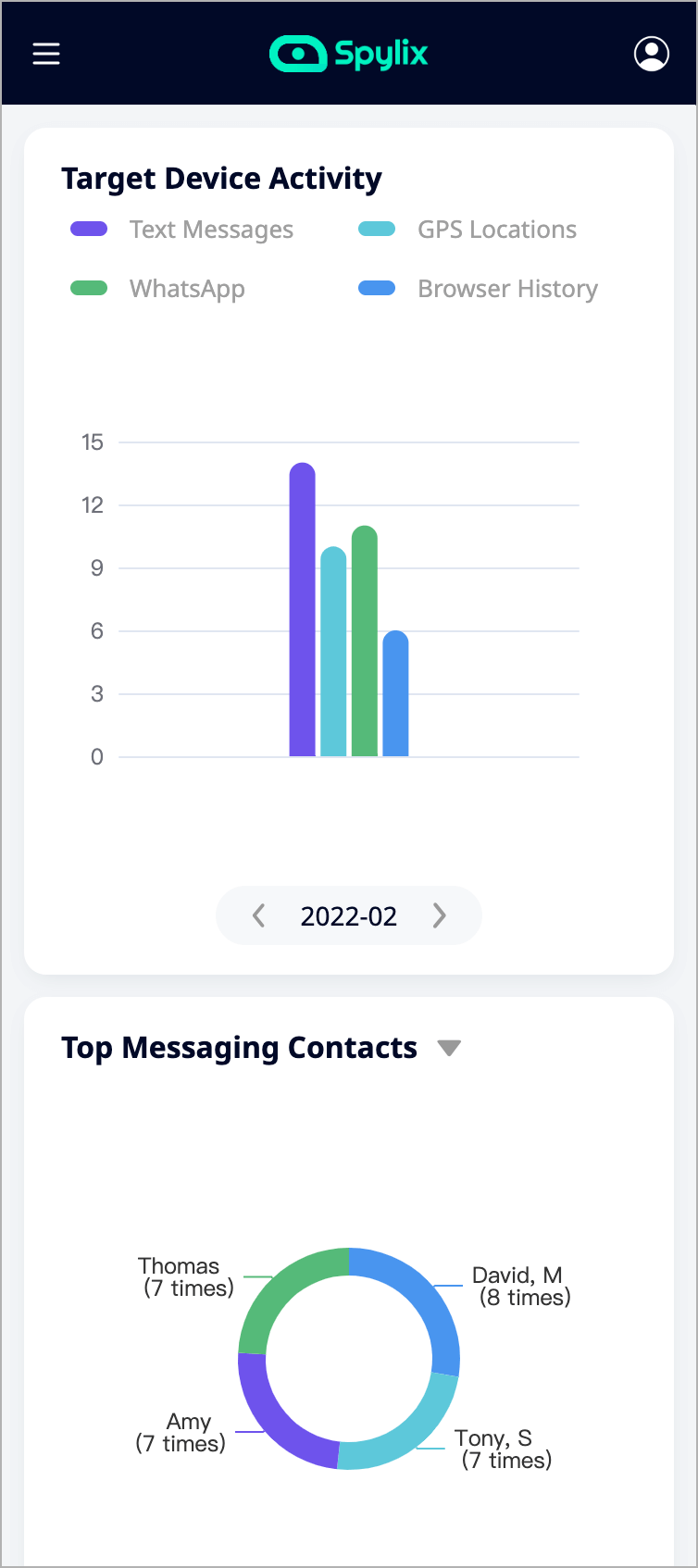 What Else Can Spylix Do?
With Spylix, you can also utilize these features to learn for sure that your spouse is a cheater
Check Installed Apps
Track Emails
Do Screen Recording
Spy on their Photos and Videos
Monitor Keystrokes using the Keylogger
Why Choose Spylix as The Best Phone Spying App?
There are plenty of reasons why you should only opt for Spylix to gain proof of your spouse's affair!
For one, it is cost-effective and incredibly simple to manage. Secondly, its customer support is excellent. Also, you do not have to jailbreak or root the target device.
3.2 How to Confront The Person Your Spouse Is Cheating without Proof?
It is not a good idea to confront the spouse's lover without any proof. They might bluntly refuse that they know your partner.
If they admit to knowing your spouse, they will definitely deny having an affair and even ask you to present evidence.
Part 4: How Do You Know If Your Spouse Is Truly Sorry for Cheating?
If your spouse acts in the following way, then there is a possibility that they feel guilty and sorry for ruining their relationship with you:
They will be more considerate of your feelings
They will contribute more to daily affairs
They will give you gifts and express love for you
They will not try to hide anything from you, not even their phone
They will become more intimate with you
Part 5: When Should You Give up on A Cheating Spouse?
A person would only be able to progress if they acknowledged that there was a problem in the first place. So, give your spouse to explain themselves!
If they show no remorse, even after viewing the proof of their affair, and instead blame you for their mess, there is no point in beating the dead horse.
It is finally time to give up on them and move on.
Part 6: FAQs about Cheating
Has your spouse cheated, and you want details on how to deal with it? Follow these FAQs!
6.1 Does the pain of being cheated on ever go away?
Yes, the pain of being cheated on eventually disappears, but you should engage in positive activities to forget it.
6.2 What is considered inappropriate texting?
Inappropriate texting occurs when a person engages sexually or creepily with the recipient, especially without consent.
6.3 What is inappropriate flirting when married?
Every type of flirting is considered inappropriate if you are married, and the receiver isn't your spouse.
6.4 Should you tell someone if their partner cheated on you?
If you truly trust someone and know that your secret will die with them, then there is no harm in telling them about your partner's infidelity.
Conclusion
It is natural to wonder "should you contact the person your spouse is cheating with?"
You might want answers and to make sense of the whole ordeal. However, we suggest not confronting the person without proof, which you can easily gather using the excellent Spylix app.