Have you noticed some change in your partner's behavior, mood, or day-to-day routine? Have you asked them about it, and the response you have gotten has left you with more suspicion?
Well, you might not be a fool to think that they are cheating on you.
So, what are those signals and how to spot them? They can be physical and emotional signs, but we'll discuss the latter today.
Check out the 32 emotional signs that he's cheating you here!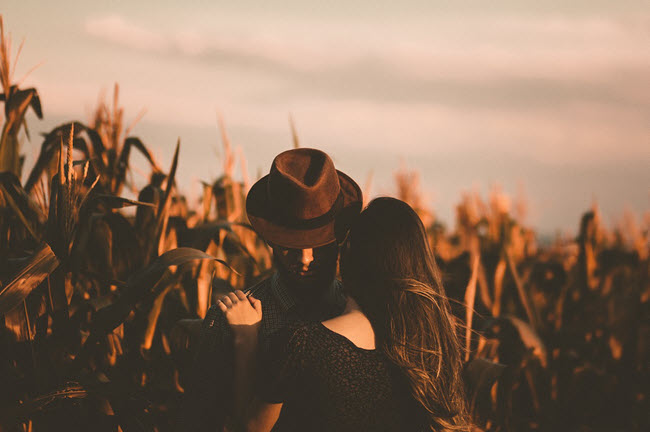 Q: Can You Sense If He Is Cheating on You?
Yes! If you live with a partner or spouse for some time, you can easily pick up how they live and their mood shifts during specific instances.
So, when a person cheats, they might first alter their routine and mood, which can be incredibly difficult to detect without being impossible.
Follow the next section as we'll reveal the top signs he's emotionally cheating on you.
Part 1: 32 Emotional Signs That He's Cheating You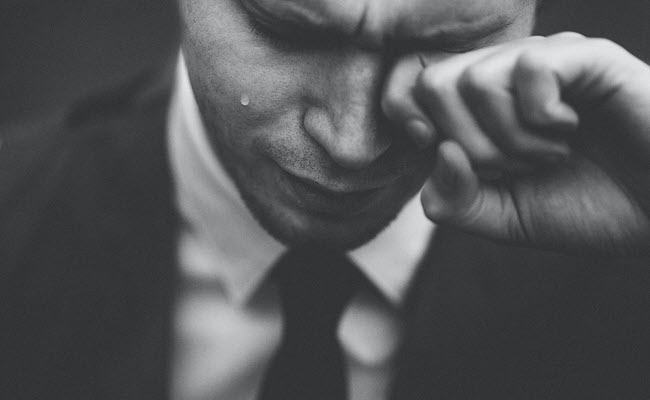 Here are the 32 emotionally cheating signs that you might have missed!
He's Super Protective of His Phone

Ever notice he doesn't let you near his phone? He's always carrying it around and panics if you even try to look at the time? This could mean he's hiding something from you.

He's Always Working Late

Has he been working a lot more than usual? Like always going on business trips and staying late at work? But strangely, his bank account isn't getting any bigger? Something's not adding up there.

He's Being Super Romantic All of a Sudden

Does your usually unromantic guy suddenly start acting like a character from a romance movie? Showering you with gifts and sweet words out of nowhere? He could be trying to cover up his guilt about something.

He's Moody For No Reason

Has he been chirpy one day and a total grump the next? Perhaps he is cheating on you!

He's Avoiding Your Hugs and Kisses

If your partner or husband is finding reasons to not be close to you, that could be a major warning. It might mean he's seeing someone else.

He's Got a New Female Friend

Having female friends is cool, but if he's giving more attention to one of them than he gives you, then there is a problem.

If they're texting late at night or meeting up secretly, something is up.

He's Acting Weird on Social Media

Is he suddenly following a bunch of girls you don't know and barely interacting with you online? He could be pretending to be single, even when he's with you.

He Accuses You of Cheating

Has he started pointing fingers at you, accusing you of cheating when you haven't done anything wrong? This could be his way of taking the focus off his own wrongdoings.

He's Spending Money in Strange Ways

If your guy's been splashing the cash, but you're not seeing any of it, he might be spending it on someone else.

He Picks Fights For No Reason

Does he start fights over the tiniest things? It could be that he wants you to break up with him so he can look like the victim.

He's Not Talking to You Much

Has he suddenly gone silent, barely talking about his day or asking about yours? He might feel guilty about something or scared he'll say something that gives him away.

He Acts Differently in Bed

This one's a bit tricky, but if he starts doing new things when you're intimate, he might've picked them up from someone else.

You've Caught Him Lying

If you've noticed he's lying about little things, it might be to cover up a bigger lie.

He Showers More Than Ever

He has always taken care of his hygiene, but recently he's been showering a lot more than usual.

Your Friends and Family Have Warned You

This might be the toughest to swallow. Sometimes, your loved ones notice the signs before you do. It might be worth taking their advice if they've been warning you.

He Seems Emotionally Distant

Remember the times he used to open up about his feelings? If he's been feeling distant lately, he might be emotionally connected to someone else.

He's Changed His Daily Routine

Has he switched up his usual spots, hanging out in different places? If he's suddenly changing his habits, he could be trying to hide something or someone.

You Found Another Hidden Phone

Your significant other has another phone that you never knew about. If it's his work phone, you would have known about it, right?

He Acts Guilty All The Time

It seems like he's always on the verge of tears or on edge around you. Is he burdened by guilt?

He Stopped Talking About The Future

You used to discuss your future plans, like getting married or having kids. But now, he doesn't want to talk about the future anymore.

Late-Night Phone Calls or Texts

His phone frequently interrupts your sleep, and he says it's always the wrong number.

His Taste Changes

He's suddenly interested in new music or TV shows he didn't care about before. His hobbies have changed drastically too.

Everything You Do Annoys Him

Nothing you do can make him happy, and he is constantly irritated with you.

He Spends More Time With His Friends

He's often spent much time with his friends without inviting you.

He is Critical of You

He finds fault in everything you do, comparing you unfavorably to others.

Private Conversations

He takes his calls in another room and never gives you an apparent reason. He might be hiding something.

His Friends Seem to Hate You Now

His friends seem to be avoiding you, possibly because they know something you don't.

You're No Longer Invited to Events With Him

Suddenly, you're not his plus one for important events anymore.

There is No Sign of Intimacy Anymore

He might still have feelings for you, but they're not romantic anymore.

Sudden Boost of Self-Esteem

He seems more confident than ever, almost like a new person.

You've Found Clues

You've found physical evidence of his affair, but he denies everything.

Your Intuition and Gut Feeling

Even with all these signs, your intuition might be the most telling. Trust your gut feeling.
Part 2: Why Does He Cheat In A Relationship?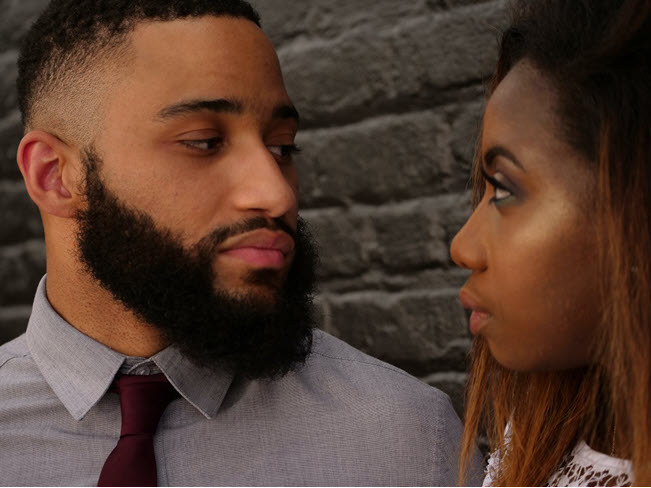 Perhaps he has fallen out of love with you, or probably his affair was an attempt to hurt you.
There is no clear way of knowing why a man cheats in a relationship, but one thing is sure it leaves the person getting cheated on in an entirely painful place. Somewhere it might take them a significant time and effort to come back from.
However, some might argue that a guy cheating on his partner isn't utterly an evil act. Maybe they acted in a moment of weakness and felt remorse and guilt instantly.
You also can not rule out addiction to sexual desire, which he tried to curb but couldn't.
Part 3: How Do You Know If He's Secretly Cheating?
Keeping note of the emotional cheating signs isn't enough!
You can not just go out and blurt out to your partner that you suspect he's cheating. They will flat-out deny the allegation and then do whatever in their power to be extra careful. There goes your only shot!
It is better to monitor his activities and collect substantial evidence of his affair using solutions like Spylix.
What is it?
Spylix is a third-party app that secretly tracks the target user's Android device or iPhone/iPad. Wondering how to access the data?
The service presents an online control panel offering updates in real-time.
Key Features of Spylix Phone Spying App
You can utilize the following features to know for sure that your partner or husband is a cheater:
Track his location instantly and find out the history
Check his browsing history
Review his call log
Check his SMS and social media messages on all the popular platforms
Track his emails and calendar appointments
Spy on the photos and videos stored on his phone
How Do You Catch A Man Cheating?
Verify the emotional infidelity signs by installing Spylix on the man's phone!
Spy on The Cheater's iPhone
Step 1: Make an Account
On the Spylix site, click the Sign Up Free button. Share your email address next to set up a free account.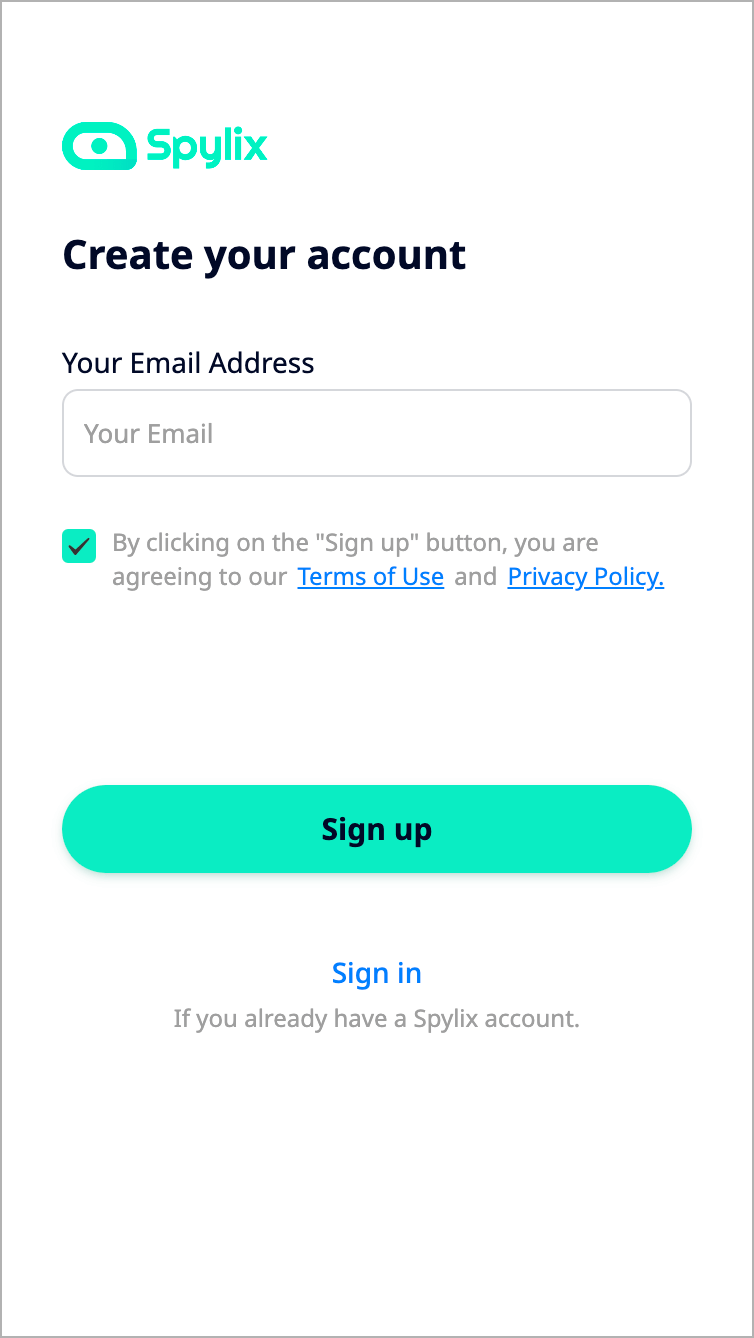 Step 2: Use iCloud Details
Enter your man's iCloud account details(Apple ID/Password) to access his cloud backup data and verify his device.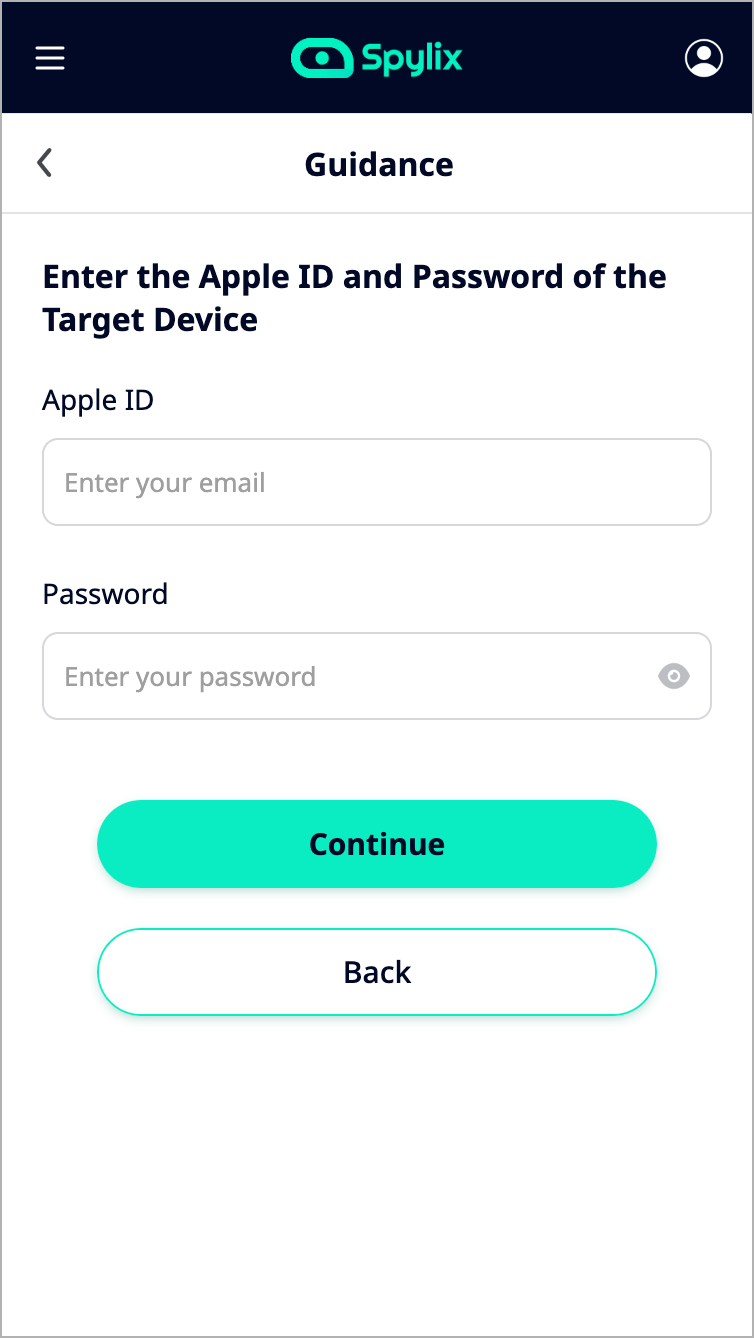 Step 3: Verify The Emotional Signs by Tracking The iPhone
Now, open the control panel and click on any feature to see if he's cheating on you.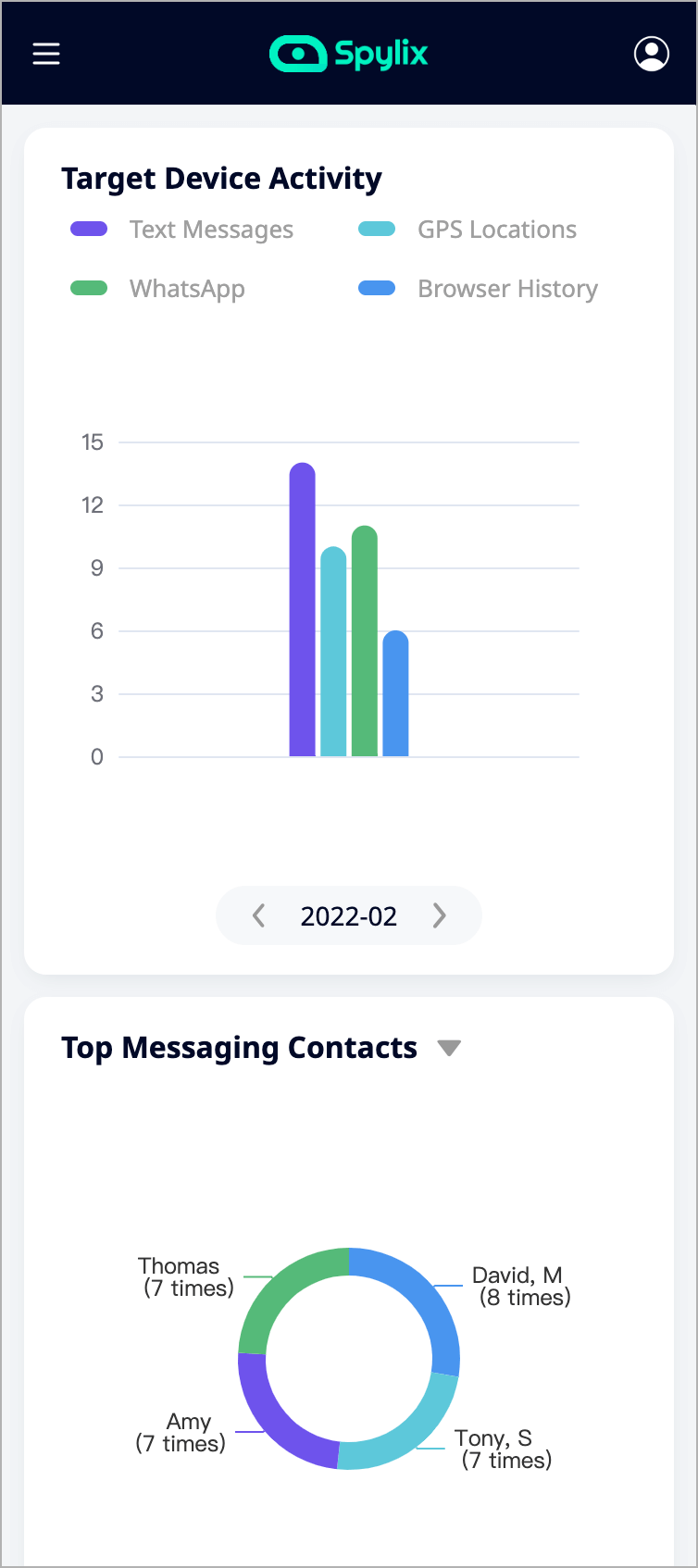 Spy on The Cheater's Android Device
Step 1: Make Your Free Account
Access the Spylix website and provide your email address to create a new and free account.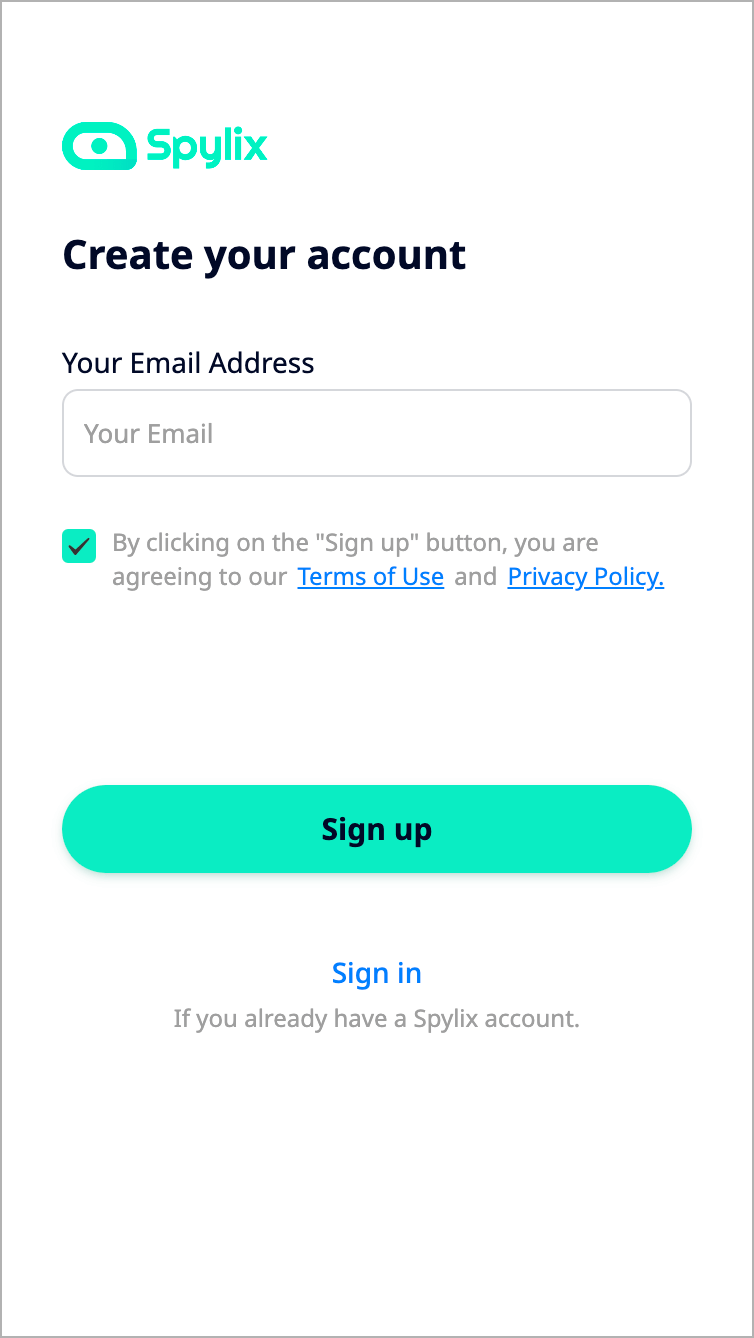 Step 2: Set up The Android App
Now, follow the instructions on your Spylix account to install the spy app anonymously.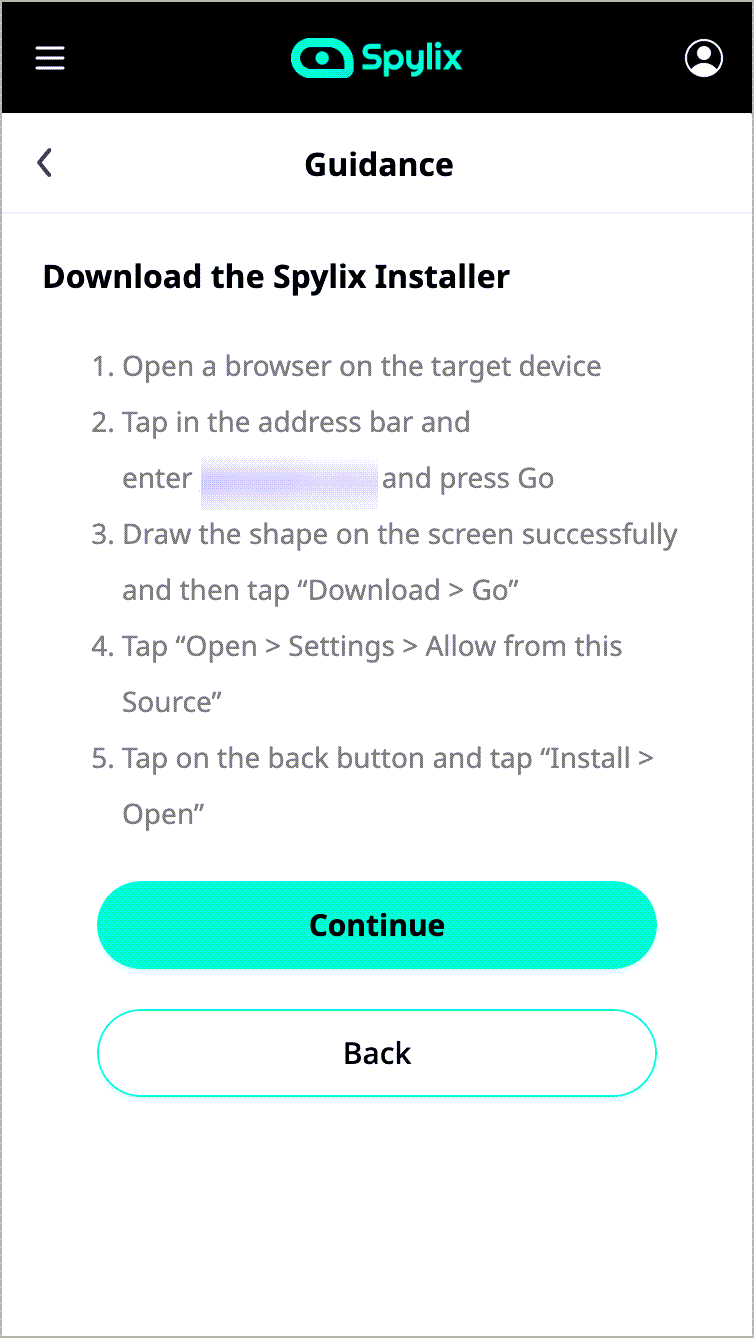 Step 3: Verify The Emotional Signs by Tracking The Android Phone
Go to the online control panel and click on any feature to check the cheating pattern.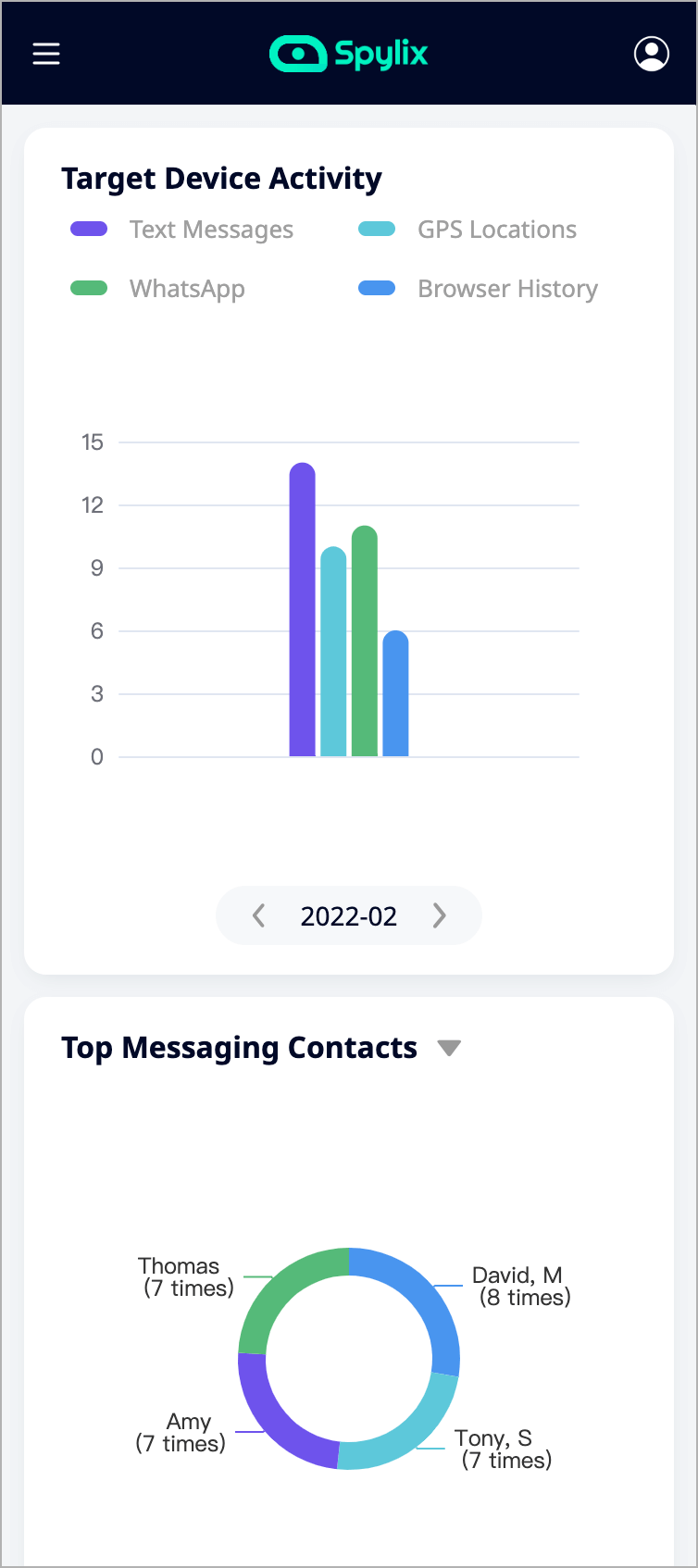 What Else Can Spylix Do?
If you feel the features mentioned above weren't enough, then check out these additional tools offered by Spylix to track the cheating partner:
App and URL blocker
Screen recorder
Keylogger
Why Choose Spylix as The Best Phone Spying App?
You need no technical skill or knowledge to manage the Spylix control panel. The installation is fast and easy; customer support is always available to help with any issues.
The app is compatible with every Android and iOS device and does not ask you for rooting or jailbreaking prior to installation.
Part 4: How Does A Man Act After Cheating?
The man may react in different ways after he cheats on you. We have highlighted some of those reactions here:
He'll feel and look guilty
He'll shower you with expensive gifts and take you out on dates
He'll show indifference and insensitivity toward you
He'll become extra careful about his appearance
Part 5: How Does He Act When He Gets Caught?
Once you have the proof you need via Spylix that your partner or husband is a cheater, the next step is confronting him and demanding an explanation.
His reaction will help you decide the future of the relationship or marriage. If he's apologetic, understanding, and acknowledges the problem, you have something to work on.
He might also straight out deny everything and, in return, accuse you of cheating.
Part 6: FAQs about Cheating
Want to know more about cheating and how to manage the pain? Read the answer to the following queries.
6.1 What are the first signs of a man cheating?
The first sign of a cheating man is he will change his normal routine. You'll think of it as a positive reinforcement, but in secret, it will be an attempt to remain relevant during the affair.
6.2 What does emotional cheating look like?
Emotional cheating is sexting the lover in front of the partner, ignoring the basic needs of the relationship, and more.
6.3 How does cheating usually start?
Cheating starts with an innocent interaction during a party or a text. There are no definite criteria to initiate infidelity.
6.4 Where do most affairs start?
Affairs usually begin with a text and then a date, followed by a sexual relationship.
Conclusion
Once you notice the 32 emotional signs that he's cheating you, you can immediately restore to solutions like Spylix to validate your suspicion.
It is not a good idea to accuse your husband or spouse empty-handed. It is better to be smart about dealing with the truth.