"I suspect my wife is cheating, but I have no proof! She has been acting odd lately, changed her appearance, stays out late, and has been quite inconsiderate. I fear the worst. What should I do to verify my suspicion?"
All over on Reddit and other social media platforms, we see these comments, "I think my girlfriend is cheating, but I can't prove it", and "My wife is a cheat, but there is no proof".
Getting to the bottom of the truth is challenging without the proper knowledge. Luckily, it is where our article will help!
We have shared the top ways to get sustainable evidence of whether your wife or girlfriend is unfaithful.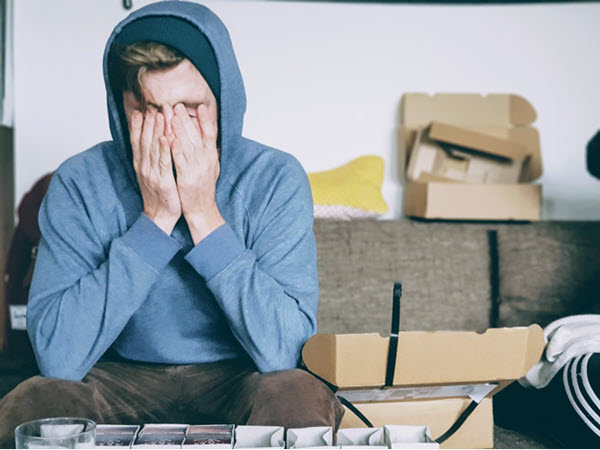 Part 1: Why Do I Think My Wife Is Cheating?
Do you suspect your wife of cheating? Why is it the case?
Well, if you have been married for a long time, it is natural that you would know her daily routine, mood, and how she manages her personal affairs.
But it isn't the case anymore!
You notice a change in her; she has changed her appearance; she remains away from home a lot more than usual, keeps her phone and other belongings away from you, and is incredibly cold towards you, something which hadn't happened before.
It may be something completely different, but you can not rule out a justifiable suspicion that your wife is cheating.
If your gut feeling is telling you that there is something off about her, then we suggest noticing the signs.
How? Follow the next section for details.
Part 2: What Is The Behavior of A Cheating Wife?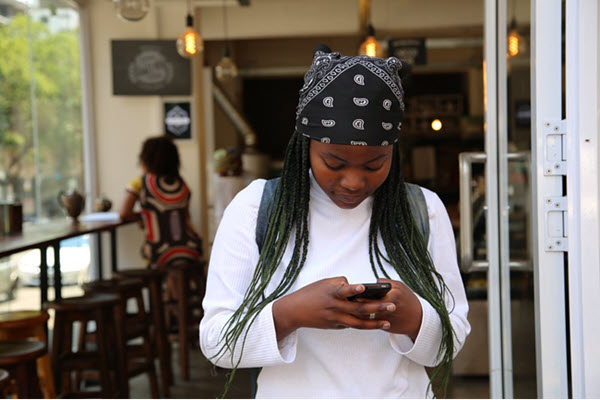 Your wife may be cheating, but it is not suited to accuse or confront her based on a hunch.
Start by noticing her behavior, what has changed about her lately, and how she has been treating you since the suspicion.
Here are some signs you can easily notice!
She'll Demand Privacy

Sharing is perhaps one of the fundamental aspects of a relationship. The majority of the time, there is no such thing as privacy between a couple.

However, if, out of the blue, your wife starts to demand some alone time without any explanation, then rest assured something is up. She might want to stay away from you or need some private time with her lover.

She'll Seem Indifferent and Cold

Without love, there is no relationship or marriage. The whole foundation is built on affection for one another. If your wife or girlfriend is inconsiderate of those feelings, then there is a possibility that she's sharing those emotions with someone else (probably her paramour).

She's Rather Protective of Her Phone

Your wife could be cheating on you via her phone. Naturally, she would do anything to prevent you from accessing it without her consent.

If she has suddenly become overprotective of her phone and shares no explanation, then do not rule out her infidelity.

No Intimacy

Keeping the flame of romance alive is what adds a twinkle to a marriage between two people. If there is indifference and lack of intimacy from your wife, she owes you an explanation.

Perhaps, she is getting intimate elsewhere!
Part 3: How Can I Get Proof That My Wife Is Cheating?
It is good that you have noticed the significant signs that your wife is cheating, but how to confront her based on your gut feeling!
Without proof, you might completely ruin your relationship, especially if she isn't cheating and your gut is wrong.
It is best to stay calm, take time collecting data and evidence of her cheating, and then do the whole accusing and confronting.
But how to gather information about her infidelity and keep her off the trail at the same time?
Try enabling the Spylix app on her phone, it doesn't matter if she uses an iPhone or Android.
Get the data in real-time with complete accuracy on its intuitive control panel, take notes, and then do your bidding during the final confrontation.
Key Features of Spylix Phone Spying App
Use the following functions to keep track of your wife's cheating pattern or behavior:
GPS Tracker

Spylix helps you keep track of the wife's location. If she had lied to you about where she had been, you'd know the truth instantly. This feature also displays the entire history of visited places with a map view and timestamps.

Call Logs Tracker

She might not tell you who called her at an odd hour, but you can use this feature to find out the status of the calls, information on the caller, and the time.

Social Media Spy

If you think she has been extra secretive about her social media activities, and suspect that she's interacting with her lover, then use this feature.

With it, you can check the chats on all the popular services, including Instagram, Snapchat, Messenger, WhatsApp, etc.
How Can I Find Out If My Wife Is Cheating?
Learn how to know your wife is cheating using Spylix here!
Spy on The Wife's iPhone
Step 1: Create an Account
Visit the website, and share your email address to set up a new account for free.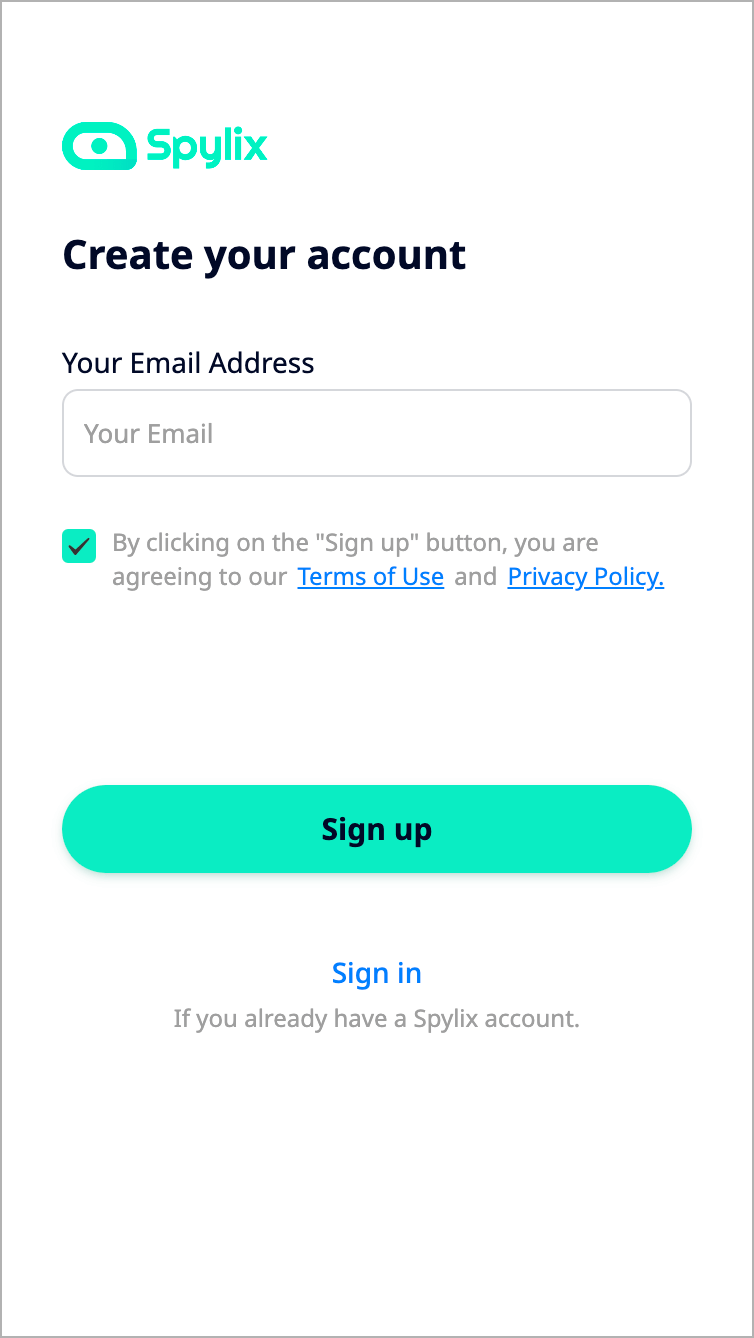 Step 2: Enter the Wife's iCloud Details
Share your wife's iCloud account information, such as her Apple ID and password, to verify her iOS device.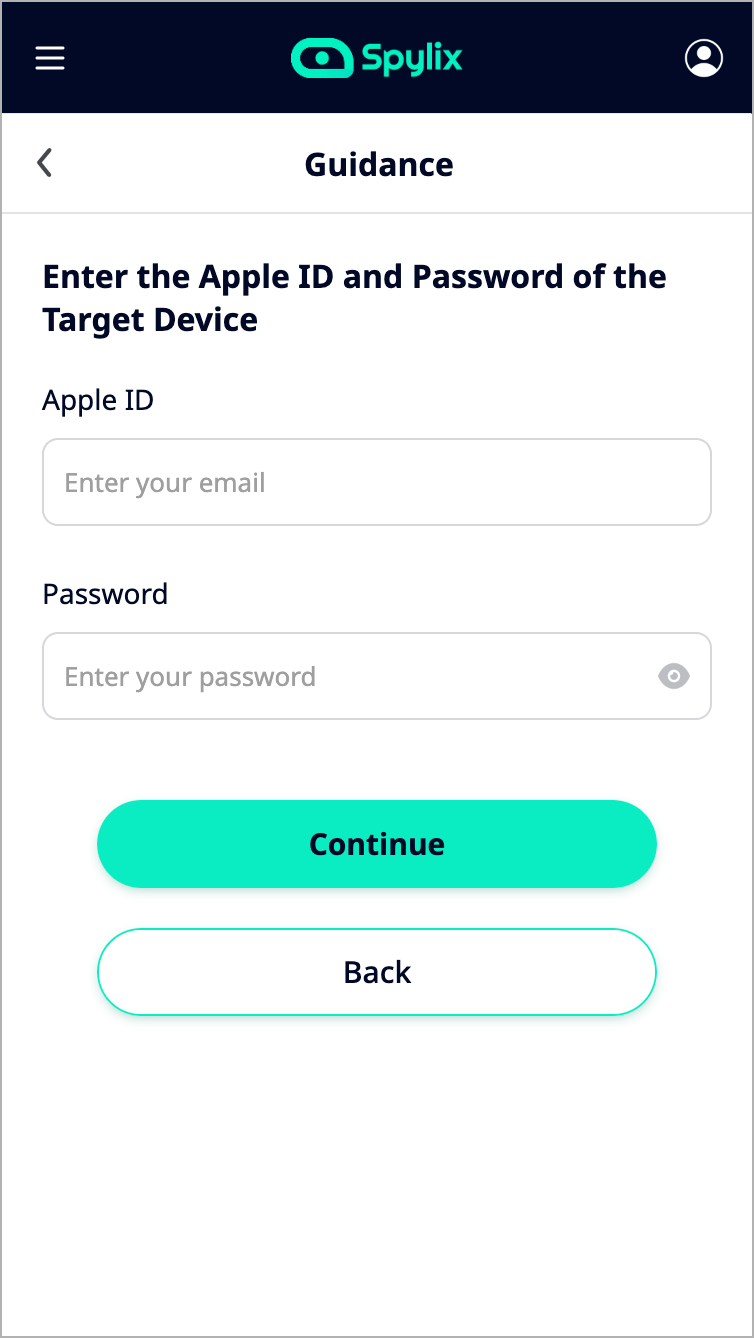 Step 3: Spy on Your Wife's iPhone or iPad
Run the web-based control panel, and tap any feature to monitor her activities.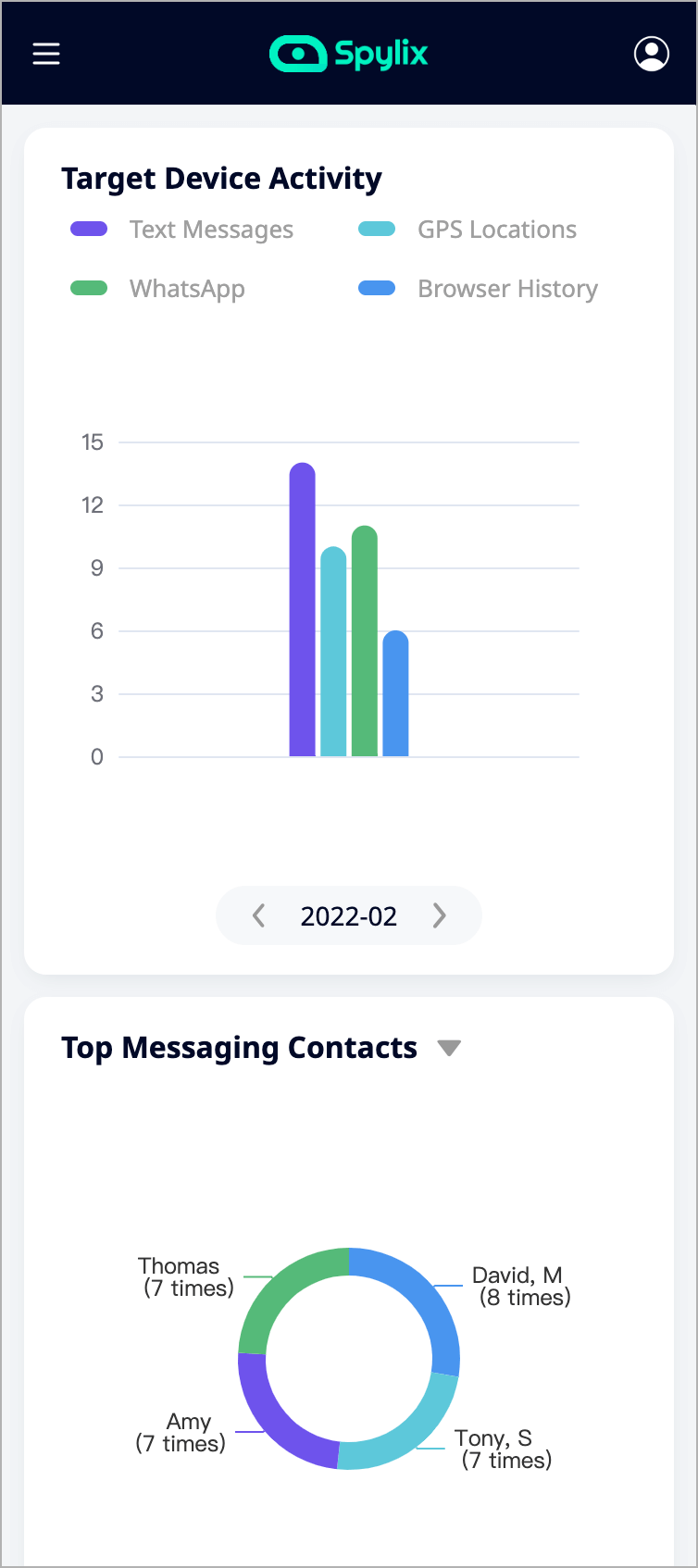 Spy on The Wife's Android Phone
Step 1: Create an Account
Go to the official website, and enter your email address to make a new account(free).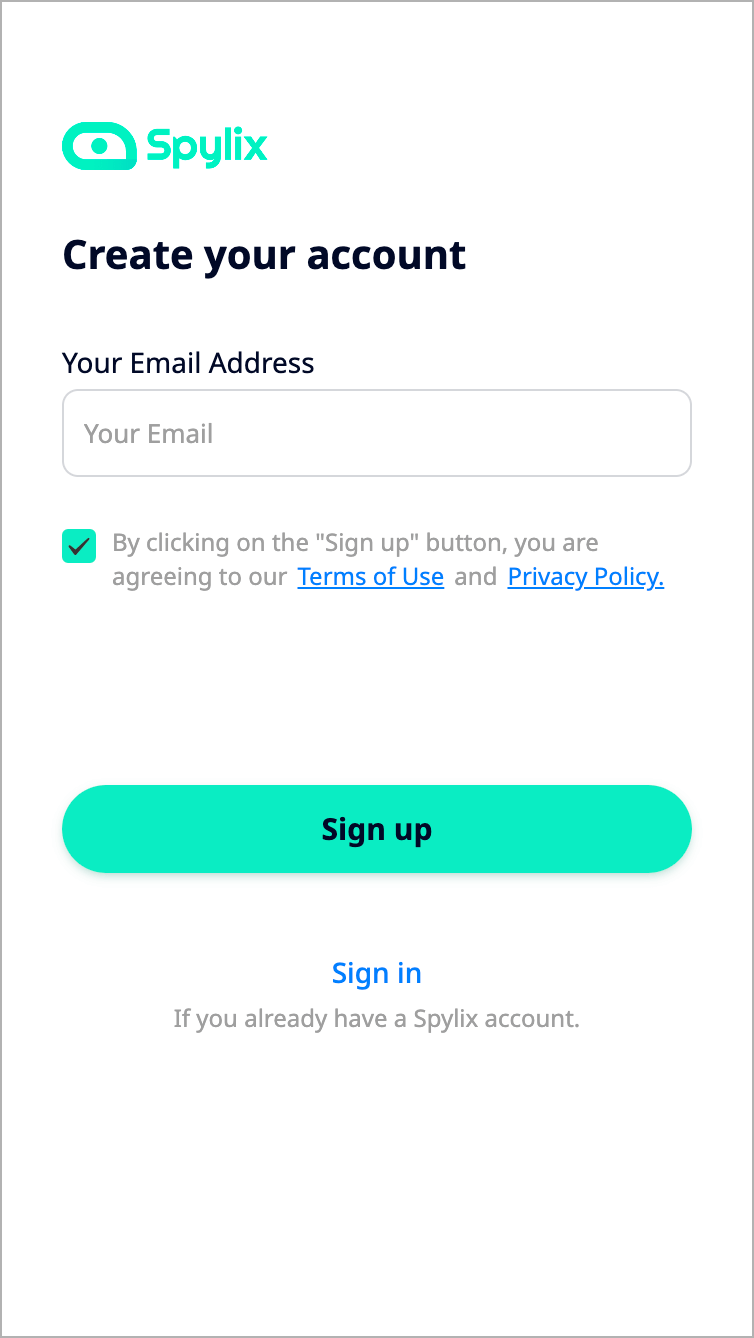 Step 2: Set up The Spylix App
Install the Android app on your wife's phone or tablet by applying the on-screen guidelines.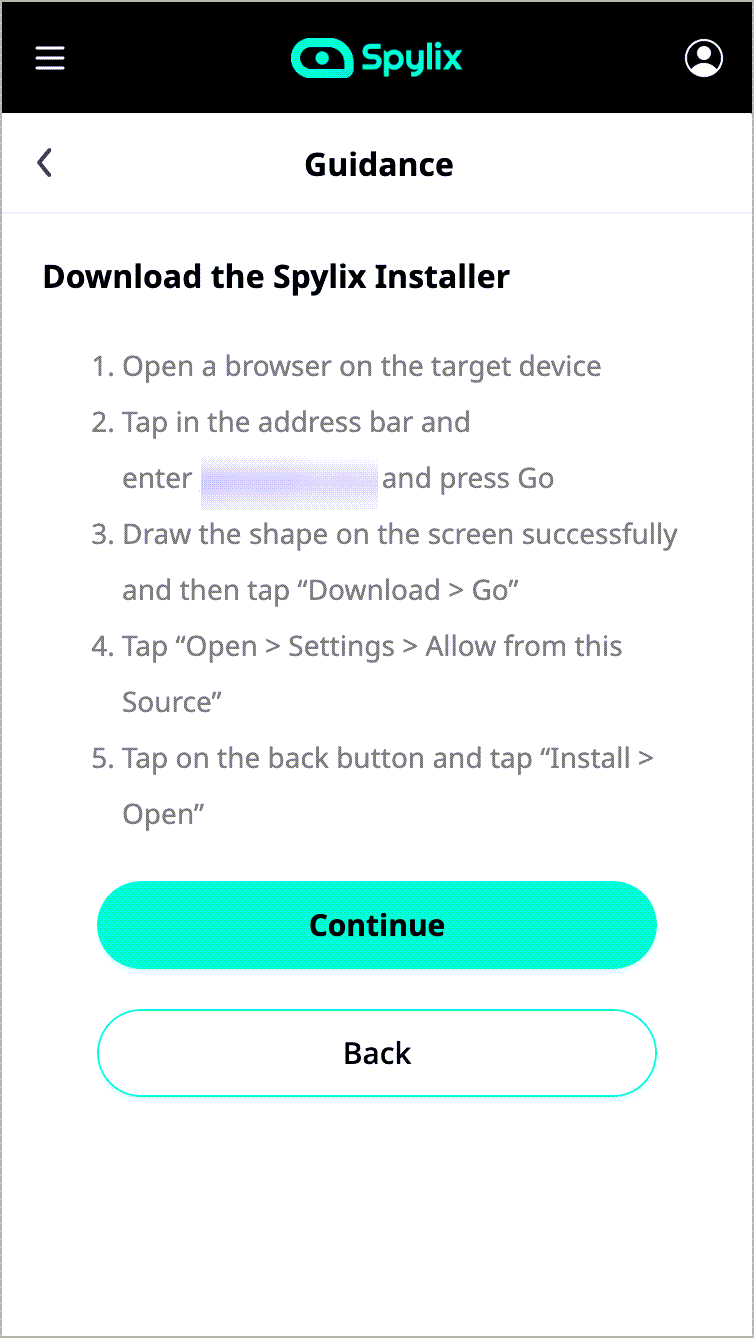 Step 3: Spy on Your Wife's Android Device
Open the online control panel, and choose the feature available to get information on her phone activities in real time.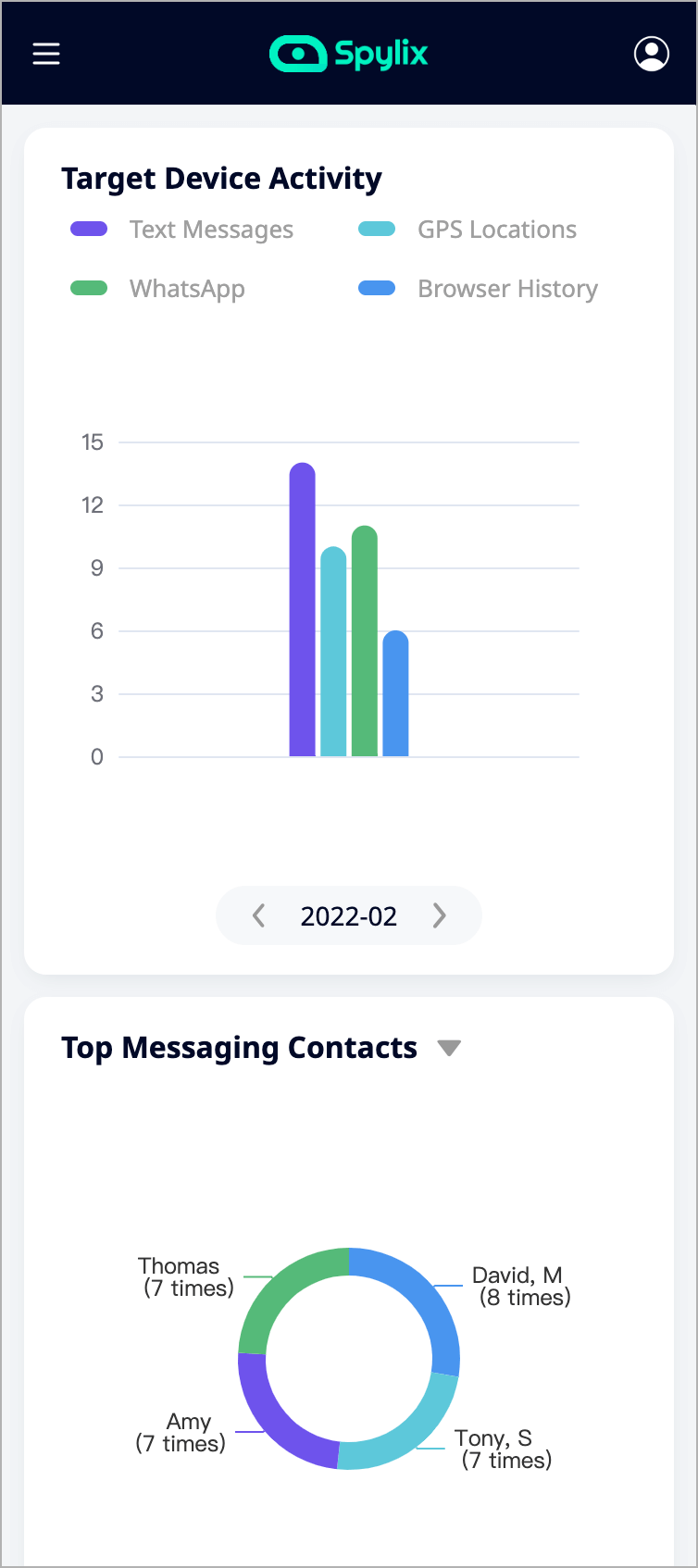 What Else Can Spylix Do?
This handy app offers these features as well:
Browser History Tracker
Apps and Websites Blocker
Photos and Videos Spy
Keylogger
Geofencing
Screen Recorder
Why Choose Spylix as The Best Phone Spying App?
Spy apps are generally complicated to manage and require you to have some technical know-how before installation.
However, it isn't the case with Spylix.
It offers easy installation steps, a user-friendly control panel, and customer service that is available 24/7, making it the best choice for spying on a cheating spouse.
Part 4: How Do You Tell If Your Wife Is Lying about Cheating?
Now you know how to use Spylix!
Gather the evidence, such as her real-time location, and call her. Ask her where she is and when she is coming home. If she says she is visiting someplace else, then you have solid proof that she's a liar.
You can employ other Spylix features, like Call Logs or SMS Tracker, and check how she responds to your queries.
Part 5: What to Do If Your Wife Is Cheating?
It is incredibly difficult to find out you had invested so much of your time on a cheater.
However, there is no point in beating yourself about it. Hold your head high, and try to move on, especially if you decide to end the marriage.
Ask your friends and family for support, seek the counsel of an expert therapist, and engage in healthy activities, such as gym and yoga.
However, holding an open and honest conversation is necessary if you decide to give your wife another chance. Figure out why it happens and how to prevent it from occurring again.
Part 6: FAQs about The Cheating Wife or Girlfriend
How to deal with a cheating wife and the aftermath of the whole revelation? Learn the tips here!
6.1 Can a man know if his wife is cheating?
A man can only notice the signs, but there is no way to detect that his wife is cheating based on a gut feeling or hunch. Complete evidence of her cheating can be collected by employing a spy app like Spylix on her phone.
6.2 How do I catch a clever cheating wife?
It does not matter if your wife is clever or not, she can not hide her infidelity for long once you enable a spying app like Spylix on her phone.
6.3 How to secretly catch a cheater?
It is possible to catch a cheater secretly using a spy app like Spylix. Once employed on their phone, you can track their cheating behavior via the remote control panel.
6.4 I think my girlfriend is cheating, but I can't prove it
You can prove her cheating affairs by spying on her phone using apps like Spylix.
6.5 Why am I paranoid that my wife is cheating?
Emotions like indifference might lead you to think that your wife is cheating.
6.6 How can I find out if my wife is cheating online?
You can track her activities via Spylix's online control panel, and learn whether she's a cheater. It is quite simple.
Conclusion
We have shared information on these queries here: I suspect my wife is cheating, but I have no proof and I think my girlfriend is cheating, but I can't prove it.
You just need to enable Spylix on her phone to discover the truth. So, do not waste time!