Texting is essentially a vital tool for communicating both personally and professionally.
However, modern-day cheating is initiated via online platforms, and texting is among the most common. So, naturally, if you see your partner or spouse constantly receiving texts and find them giggling upon viewing in front of you,
But how to tell if someone is cheating over text for sure?
You can't just accuse your better half based on how they react to a random text without evidence!
Follow this article as we explore the ins and outs of this topic! Not only have we disclosed what cheating text messages actually are, and how to access them secretly.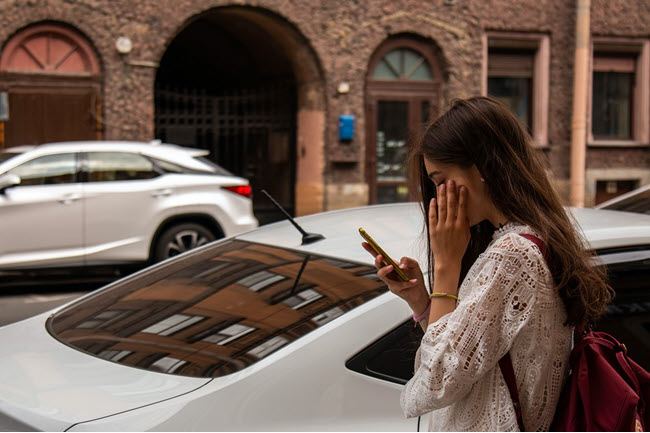 Part 1: What Is a Cheating Text?
Remember the days when sneaking around to cheat required actual effort? Like secret phone calls and meet-ups?
Well, those days are gone! Our phones and computers have made it ridiculously easy for people to cheat with something as simple as texting.
Sometimes, people don't even realize they're sliding down the slippery slope of cheating. It could start innocently: maybe a gym buddy starts sending friendly texts, or you start a conversation with someone from a party.
Next thing you know, you're deeply engaged in texting convos at any time and anywhere!
The sneaky part?
This kind of texting affair is tough to spot.
Cheaters can be crafty, firing off flirty texts under their partner's nose. There have been instances of people sending cheating text messages while being in bed with their partners or hanging out with them in general.
And if the phone buzzes, it's all too easy to say, "Oh, it's just a work thing," when it's actually a text from another romantic interest.
Part 2: Is Texting Someone Behind Your Partner Cheating?
Not really!
Your partner should understand that you have a life outside of the relationship, and it also involves texting or interacting with other people at your convenience.
However, texting someone to engage in an affair or a romantic relationship, whether in front of the partner or behind their back, is cheating.
Part 3: 5 Signs of a Texting Affair You Need to Pay Attention to
A sneaky texting affair might happen right in front of you, and you still wouldn't know unless you started noticing the small signs.
Imagine your partner constantly fiddling with their phone, getting all jumpy if you glance their way, or even hiding their texts from you.
They might suddenly set a new password and not let you touch their phone. Sounds fishy, right?
Here are the top five signs that your partner might be having a texting affair:
Password Protection

Sure, using a password isn't suspicious, but if your partner suddenly sets one or changes an old one and won't share it, they might be up to no good.

Texting in Secret

Does your partner flip their phone face down when you're around or delete their texts just before hanging out with you? Something might be off.

Quick to Argue

Does your partner get all defensive or try to make you feel insecure when you ask about their phone use? They might be trying to distract you from what they're really doing.

Pulling Away

Is your partner spending less time with you or acting distant? They might be getting the attention they need from someone else over text.

No Connection

If your partner isn't as emotionally or physically close to you as they used to be, they might get those needs met in their texting affair.
Part 4: What Are Some Examples of Cheating over Text?
Sexting is perhaps the most common example of cheating over text. Infidelity does not have to be physical; sending flirty and raunchy messages to trigger romantic feelings in one another is considered unfaithful to the partner or spouse.
As discussed before, the person cheating will text their lover secretly and do everything in their power to prevent you from viewing them.
However, when they are knee-deep into their affair, you'll see them excessively texting someone at all times, regardless if it is late at night or early hours.
A texting affair also involves people sending their intimate photos or videos.
During the early stage of cheating, your partner/spouse might delete texts from their lover after viewing them, just to throw you off the scent.
So, if you see a blurred or deleted message on their iMessage or Message app, they are definitely hiding something.
Part 5: How Do Cheaters Hide Texts?
They will start by password-protecting the texting app on the phone. Without the code, the unaware partner wouldn't be able to find out they are in a relationship with a cheat.
Moreover, they will use alternative apps to send sexting messages to one another. Social media apps like Snapchat offer extra security for users to text.
The chats get removed/erased as soon as the user reads or views them. Dating platforms also offer a texting feature for cheaters to interact with potential dates to start an affair.
Naturally, a cheater knows what they are doing is wrong, and they will do everything they can to hide their actions from their partner, family, and friends.
Part 6: How to Tell If Someone Is Cheating over Text?
It doesn't matter if your spouse or boyfriend/girlfriend is extra careful covering their tracks. You can still learn about their infidelity using smart, innovative solutions like Spylix.
What is it?
Spylix is a third-party spy app that secretly monitors smartphones(Android and iOS) while presenting real-time data on the target user's cheating activities on a web-based control panel.
iOS spying doesn't require any app installation.
However, you must enable an app on the cheater's Android phone. Still, it is incredibly straightforward (follow the steps below to learn the fastest method). Once the app is enabled on the app, the stealth mode generally prevents detection. So rest easy!
Key Features of Spylix Phone Spying App
Spylix's text spy feature is thorough, offering information on the spot!
Here is what you can monitor with it:
View the complete chat history of the cheater with their lover – Even the deleted texts
Find out the name, number, email address, and picture of their paramour
Learn when the messages were sent and received
How to Tell If Someone Is Cheating over Text?
Access your partner's cheating text messages via Spylix by following these steps:
Spy on iPhone Texts
Step 1: Create The New Account
On the official website, tap the Sign Up Free option. Next, enter your email address to make a new account quickly.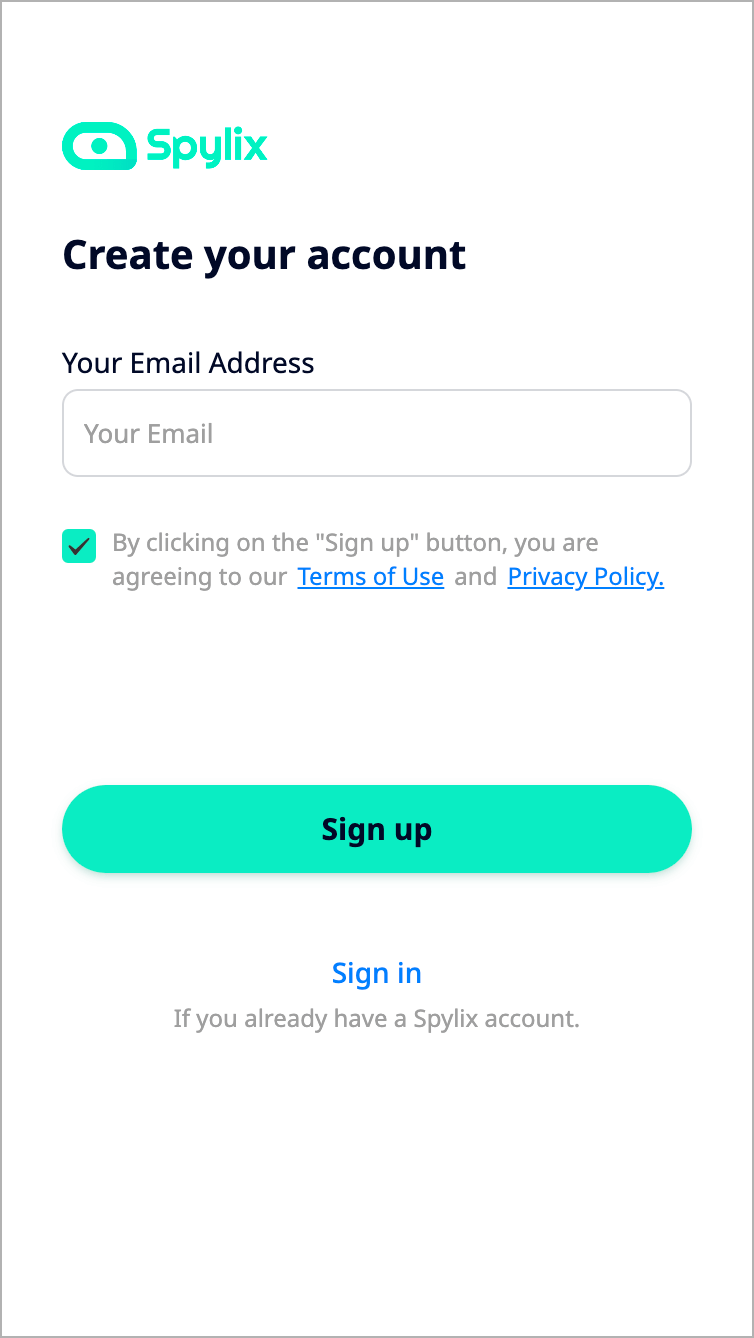 Step 2: Enter The iCloud Account
Now, provide the cheater's iCloud credentials used on their iPhone or iPad for verification.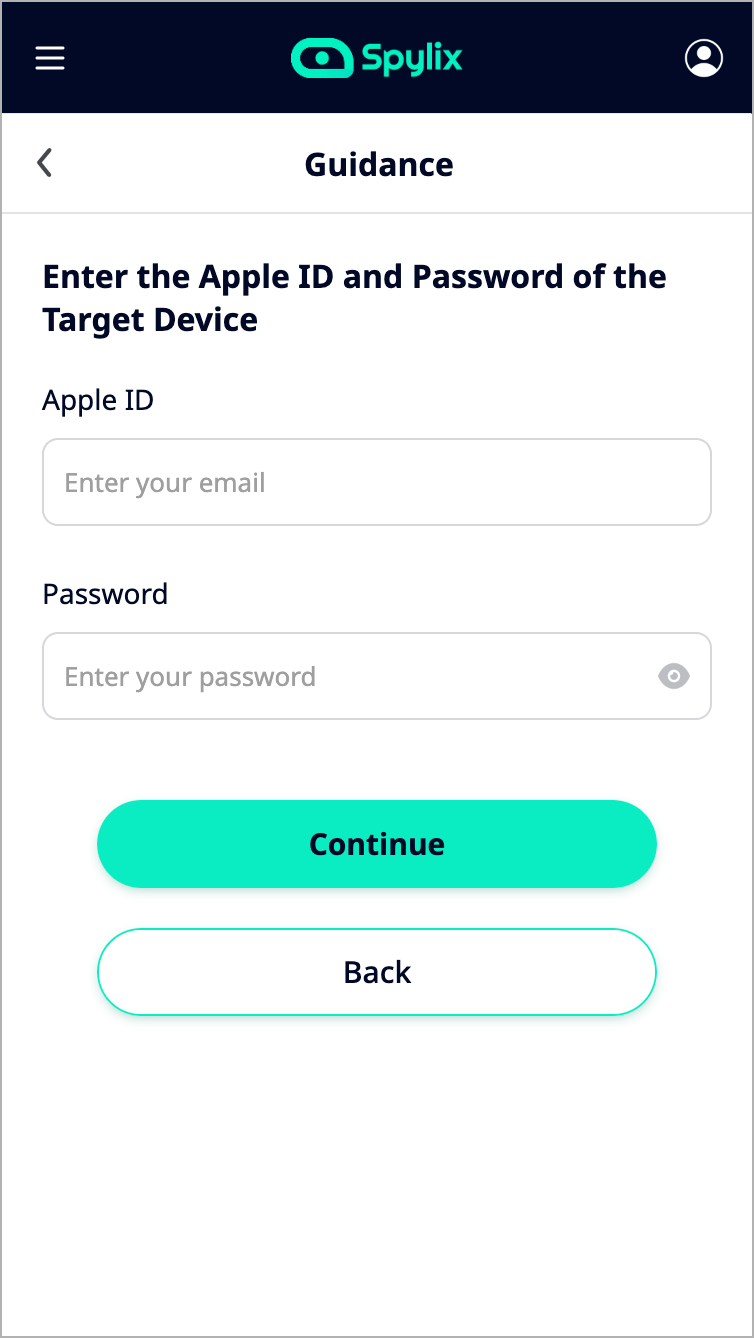 Step 3: Check The iPhone Cheating Messages
Go to the Spylix dashboard. Under the General Features section, click Text Messages to view examples of inappropriate text messages.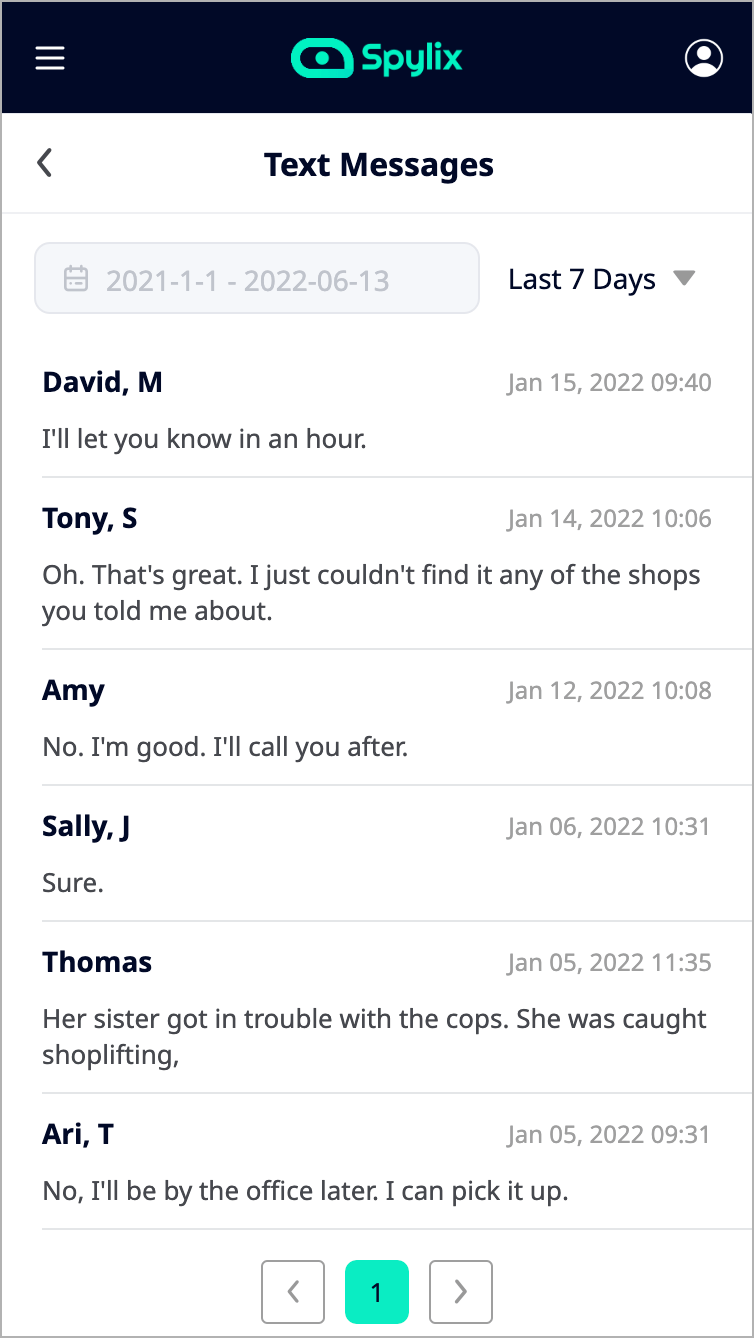 Spy on Android Texts
Step 1: Sign up For Free
Open the Spylix website and create a new account using your valid email address.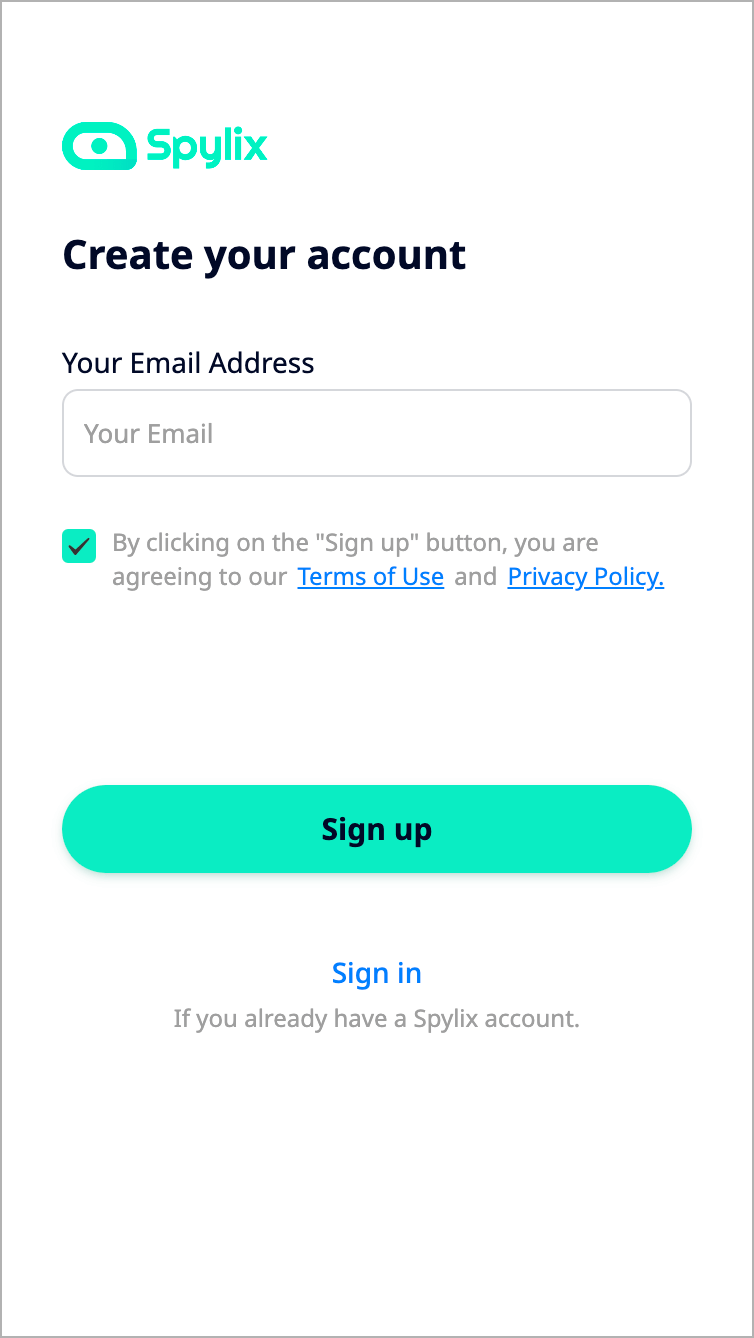 Step 2: Install The Spylix App
Set up the app on the cheater's Android device by only following the guidelines on your account.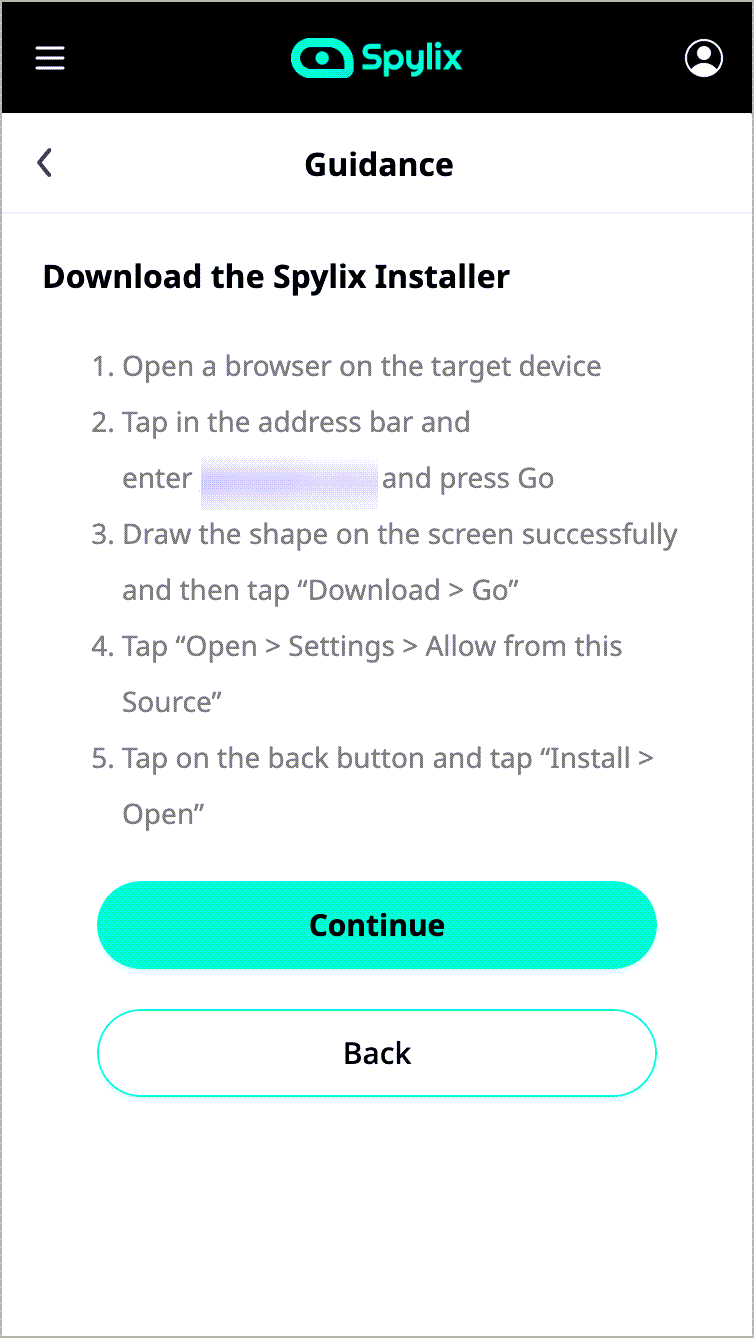 Step 3: Check The Android Cheating Text Messages
Visit the online dashboard and go to the General Features section. There, click Text Messages to monitor the texting affair.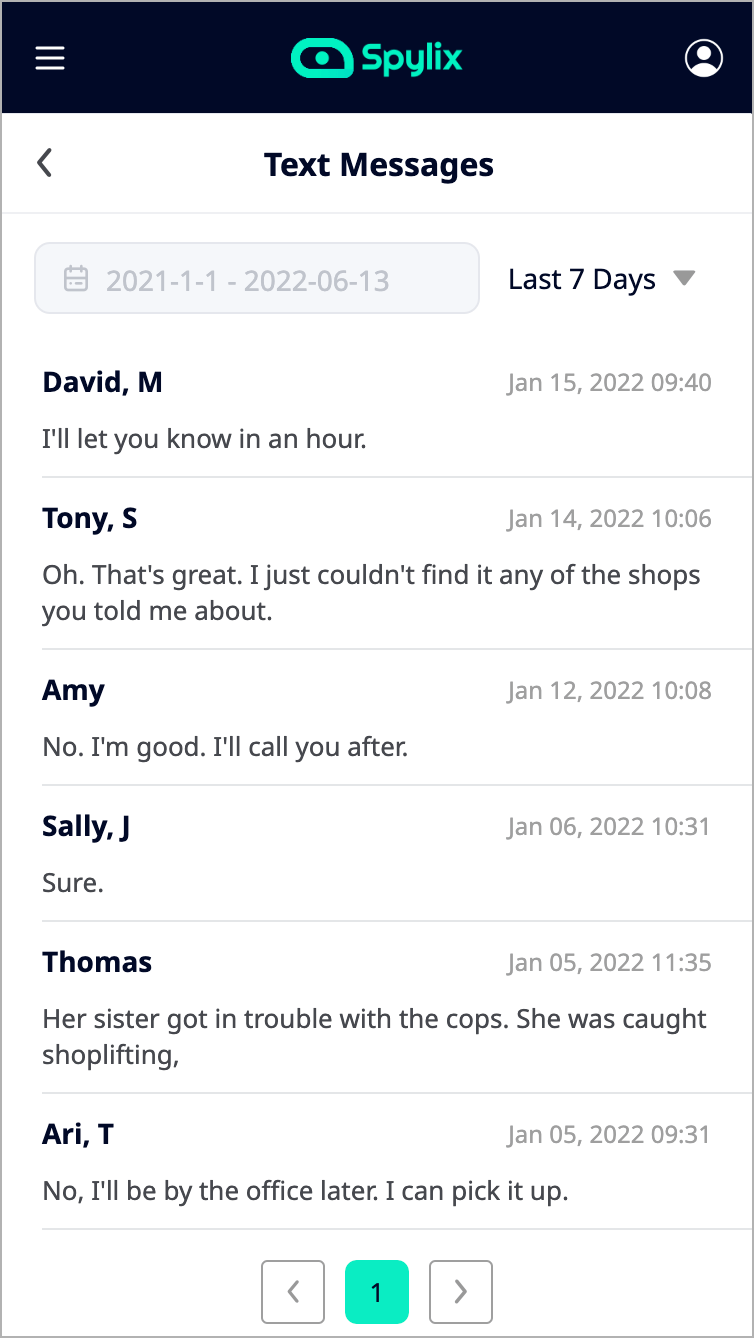 What Else Can Spylix Do?
Besides letting you view the text messages, you can also track the cheater's call records. See who called them or who they called at odd hours of the day. Additionally, you can follow the cheater's location, browsing history, keystrokes, emails, and calendar appointments.
Furthermore, Spylix enables you to block apps and websites remotely. You can easily remove dating platforms from the cheater's phone without them knowing.
Why Choose Spylix As The Best Phone Spying App?
Most spy app users have limited technical experience, and for this reason, it is essential for the service to be user-friendly.
This is the case with Spylix; the installation is fast, the interface is intuitive, and the customer support is helpful (available 24/7).
Plus, it doesn't ask you to root or jailbreak the target device, avoiding any chances of suspicion.
Part 7: What Should I Do If Someone Is Cheating On Me Over Text?
Well, the first thing you should do is collect solid evidence of their cheating using Spylix or any other solution you find convenient.
Once you do that, ask the cheater about their wrongdoings, and if they do not acknowledge it, then present the proof. Give them another chance to come clean, and if they do, then you can have an open conversation to give yourself an opportunity to save the relationship.
If they remain ignorant of their actions, then there is no point ruining your health; move on, seek therapy to get past the trauma, and be involved in positive activities.
Part 8: FAQs about Cheating over Text
What is a texting affair, and what defines cheating? Learn everything in this FAQ section!
8.1 Is secretly texting someone cheating?
It is cheating if the secret text involves getting intimate with someone other than the spouse or partner.
8.2 Why do I feel like he is cheating over text?
It is perhaps your gut feeling or intuition telling you that something is wrong. Still, you need proof, which is easily accessible via solutions like Spylix.
8.3 How do you hint you know he's cheating over text?
Once you have proof of the texting affair, thanks to Spylix, you can ask him who they were chatting with. If they lie, you can give them a hint that he is not being honest.
8.4 How do cheaters react when accused of cheating over text?
They might act paranoid, hysterical, and angry. However, these reactions are not definite, as the response depends on the individual's personality and the level of the accusation.
Conclusion
By employing solutions like Spylix, you can quickly learn how to tell if someone is cheating over text!
We hope this article has helped you find out the truth about your partner or spouse.