"How does a guy act after he cheated? I have noticed a sudden change in routine and mood in my boyfriend, and I can't help but wonder if he did something wrong. What should I do!"
Cheating on a partner can lead to a massive surge of guilt, and you can easily pick up the signs if your boyfriend or husband has committed such an act.
Read this article as we'll explore the behavior of cheating guys and how you can pick up the subtle signs. Moreover, if you want conclusive proof of his cheating, we'll share the best solution to do it quietly.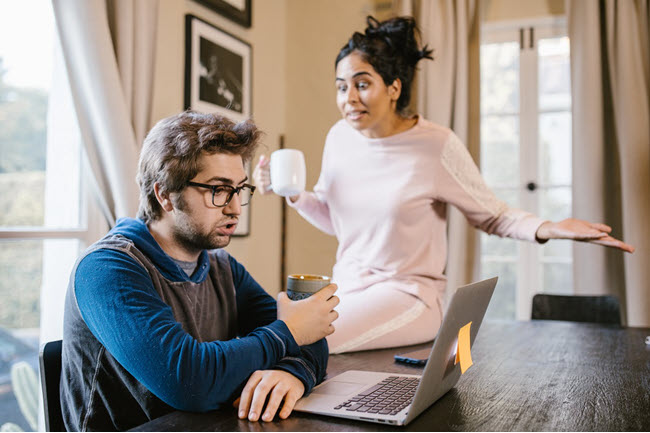 Part 1: Why Does A Guy Cheat on His Partner?
There can be multiple causes why a guy would cheat on his partner, even though there is no justification for committing such an abysmal act.
We have shared some reasons why does a guy cheat on his girlfriend here:
Lack of Intimacy

Most men have shared that they cheated because their partner stopped being intimate with them, and they looked elsewhere for it.

Looking for Excitement or Temptation

Men, like anyone, can become tired of their routines and might head to a bar or club to blow off steam or unwind.

In such environments, they could potentially meet someone and engage in a one-night stand, thereby committing infidelity. This quest for excitement can indeed lead to temptation!

To Cope With Trauma

Lack of appreciation from the other half can trigger a childhood trauma, forcing the guy to seek ways to vent. One way is having casual sex with a stranger! This is an unhealthy activity, and professional help should be sought!
Part 2: What Is The Percentage of Guys Who Cheat on Their Partners?
According to the Institute of Family Studies, about 20% of men cheat on their partners.
Moreover, it is determined that the rate of having an affair raised for men aged 50 to 59 (31%). The percentage of guys who cheat on their girlfriends or wives was lower (16%).
Part 3: How A Guy Acts after He Cheated?
So how do cheating guys behave afterward? We have shared our thoughts here!
3.1 What are the behaviors after a guy is cheating?
You will feel a sudden act of remorse and guilt in your partner's behavior. He might shower you with gifts (expensive ones), premature praise, and intimacy.
However, it could be the opposite as well. The guy might become totally emotionless and unexpressive. He could stop discussing the future of the relationship, not come home on time, and remain constantly on his phone.
Besides, they would stop being intimate with you to avoid any suspicion or hide the scent of the other lover.
Also, notice how his friends treat you after these signs. If they are rude to you, unlike before, then he has definitely shared the details of his affair with them, and now they pretend to be supportive of his horrible action.
3.2 How does a guy act after being caught?
The first thing a cheating guy would do is straight out deny that he had been unfaithful, especially if you do not have solid proof of his activities.
Even if you present evidence, he might become contentious and emotional, and accuse you of cheating, so be wary of it to avoid the discussion.
There is another possibility! He might confess and ask for your forgiveness. How you would like to deal with such a cheating guy is entirely up to you.
Part 4: How to Catch A Guy Who Is Cheating without Him Knowing?
The best way to gather solid proof that your husband or boyfriend is cheating on you is to do it silently.
It is tough to do it manually, so we suggest opting for a third-party phone tracking app called Spylix.
This service works silently on the user's Android device or iPhone and displays real-time information on its user-friendly control panel.
Spylix comes with a wide range of features and a simple installation procedure to track the cheater's phone effectively.
Key Features of Spylix Phone Spying App
With Spylix, you can track the guy's social media chats on all the popular platforms, including Snapchat, WhatsApp, Instagram, Kik, Messenger, Telegram, Skype, WeChat, etc. Information, such as texts, sender/receiver detail, and timestamps, is available.
Moreover, you monitor the cheater's SMS and call logs.
Not only that, you can view the browsing history and the installed apps on his phone. You would know if he had ever used a dating app or website, thanks to Spylix.
How to Catch A Guy Who Is Cheating without Him Knowing?
Follow the guidelines below to learn how to install Spylix on the cheating guy's phone:
Catch a Cheater by Spying on His iPhone
Step 1: Create a Free Spylix Account
Visit the official Spylix website and create an account via your email address. This process is completely free.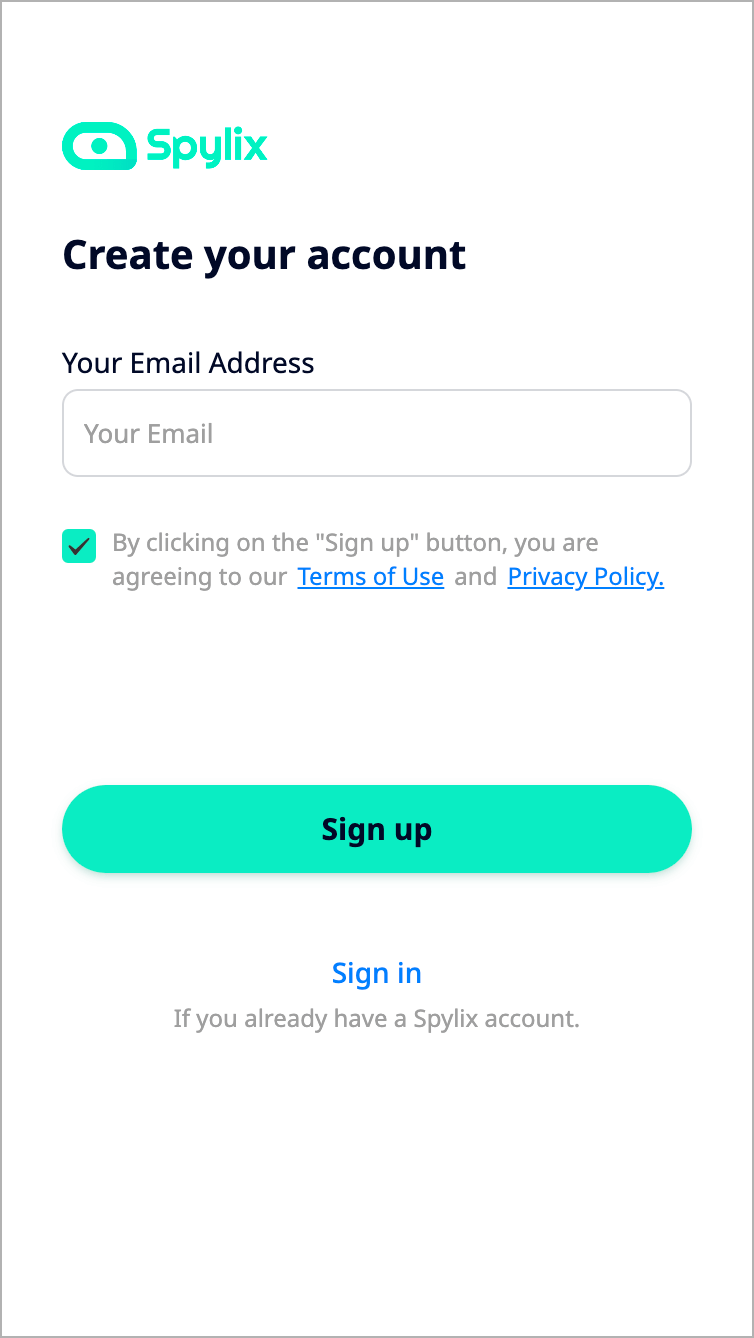 Step 2: Enter the iCloud Account Details
Next, provide your boyfriend or husband's iCloud credentials to verify his device.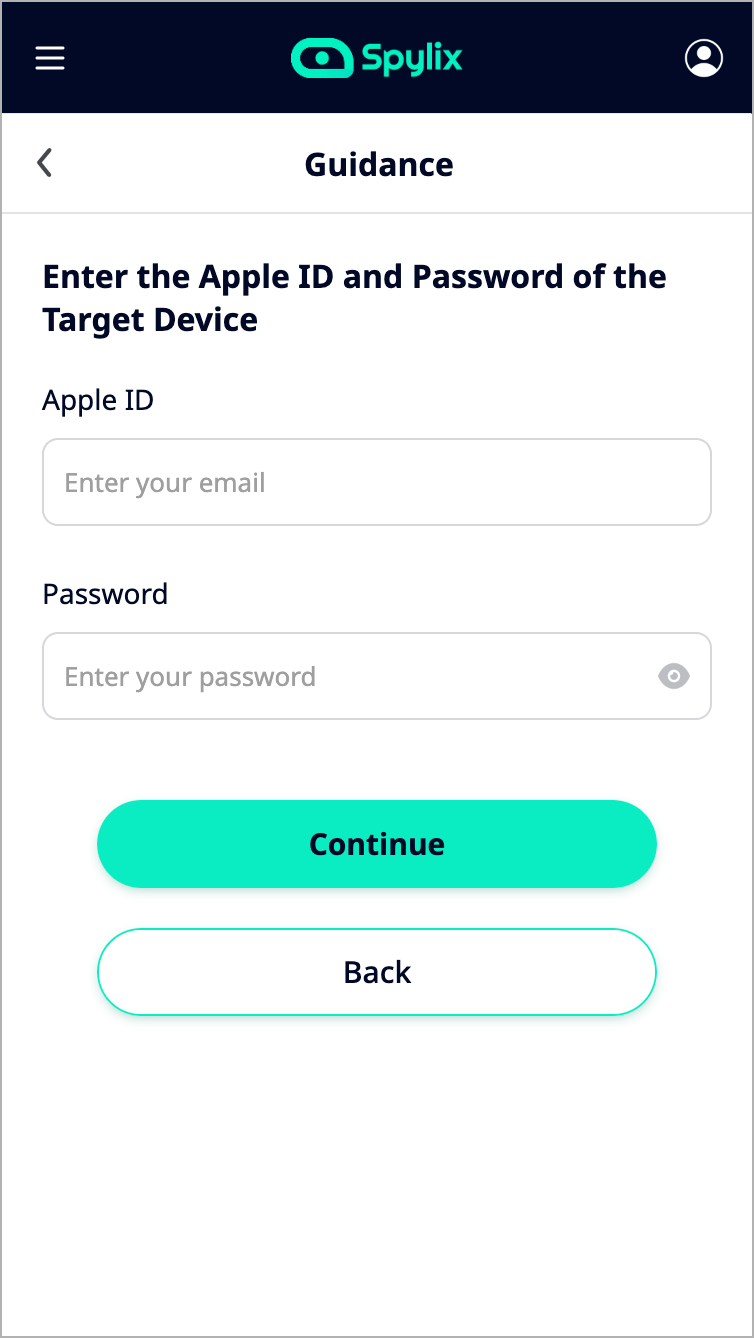 Step 3: Spy on The Cheating Guy's iPhone
Finally, head to the online control panel via a web browser, and select any feature mentioned above to track his cheating activities.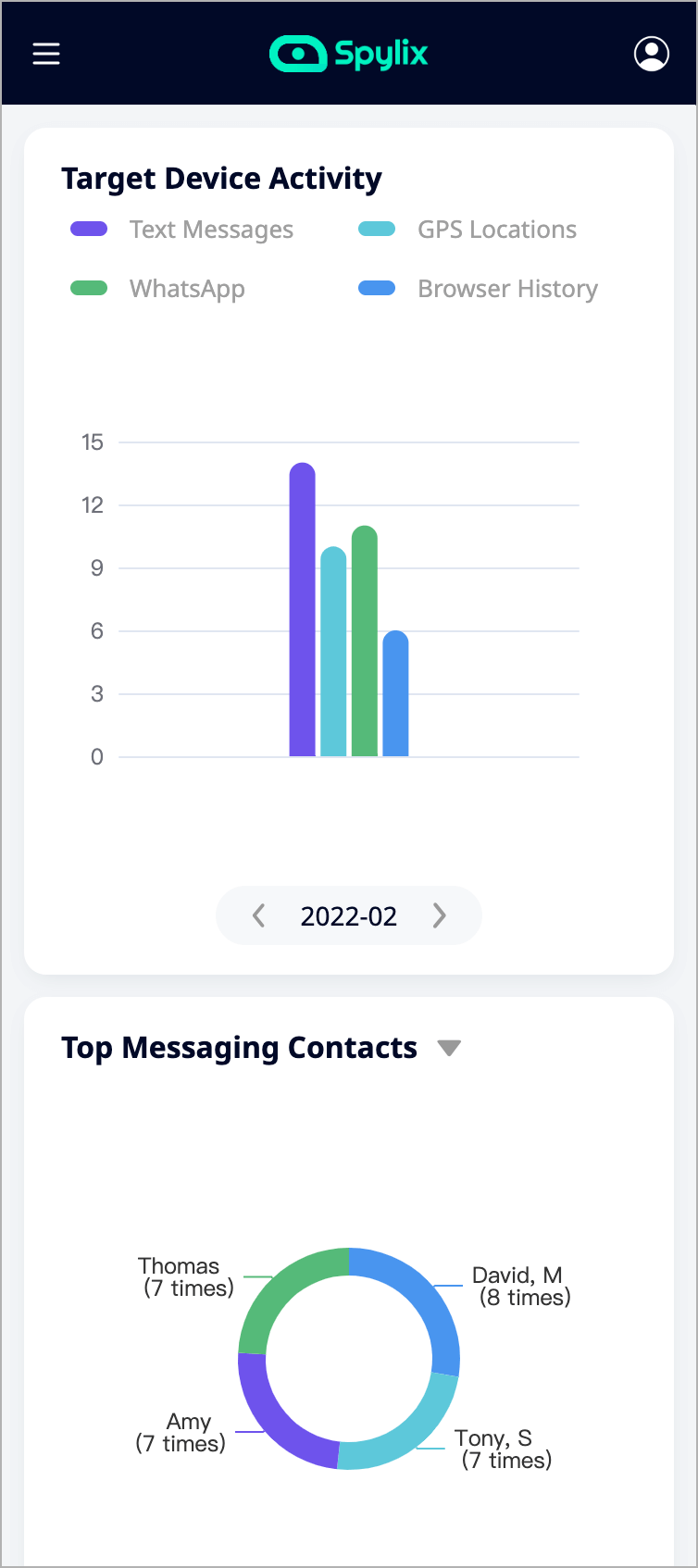 Catch a Cheater by Spying on Android Device
Step 1: Set up The Free Spylix Account
Go to the Spylix website and click the Sign Up Free button before sharing your valid email address to create an account.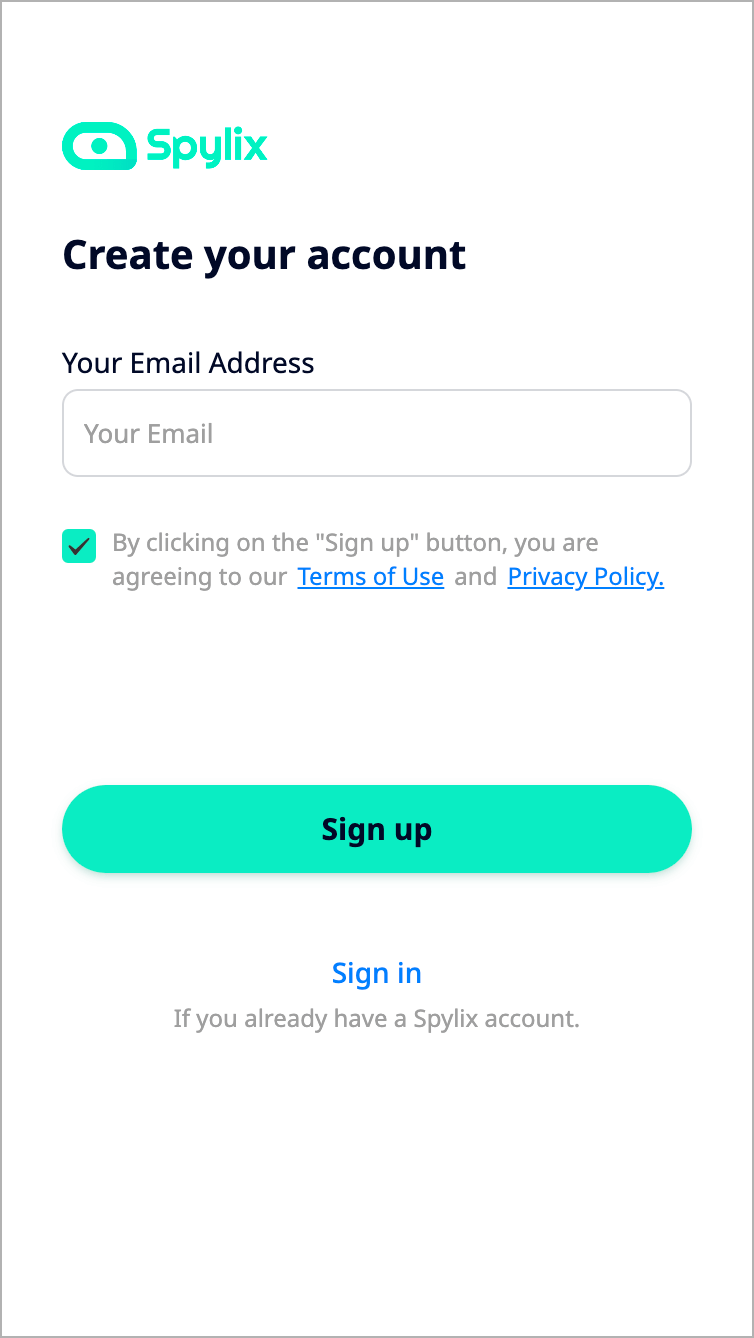 Step 2: Install The Spylix App
Next, briefly pick up the guy's Android phone and follow the onscreen instructions to enable the spy app. Add your account information and set up the stealth mode.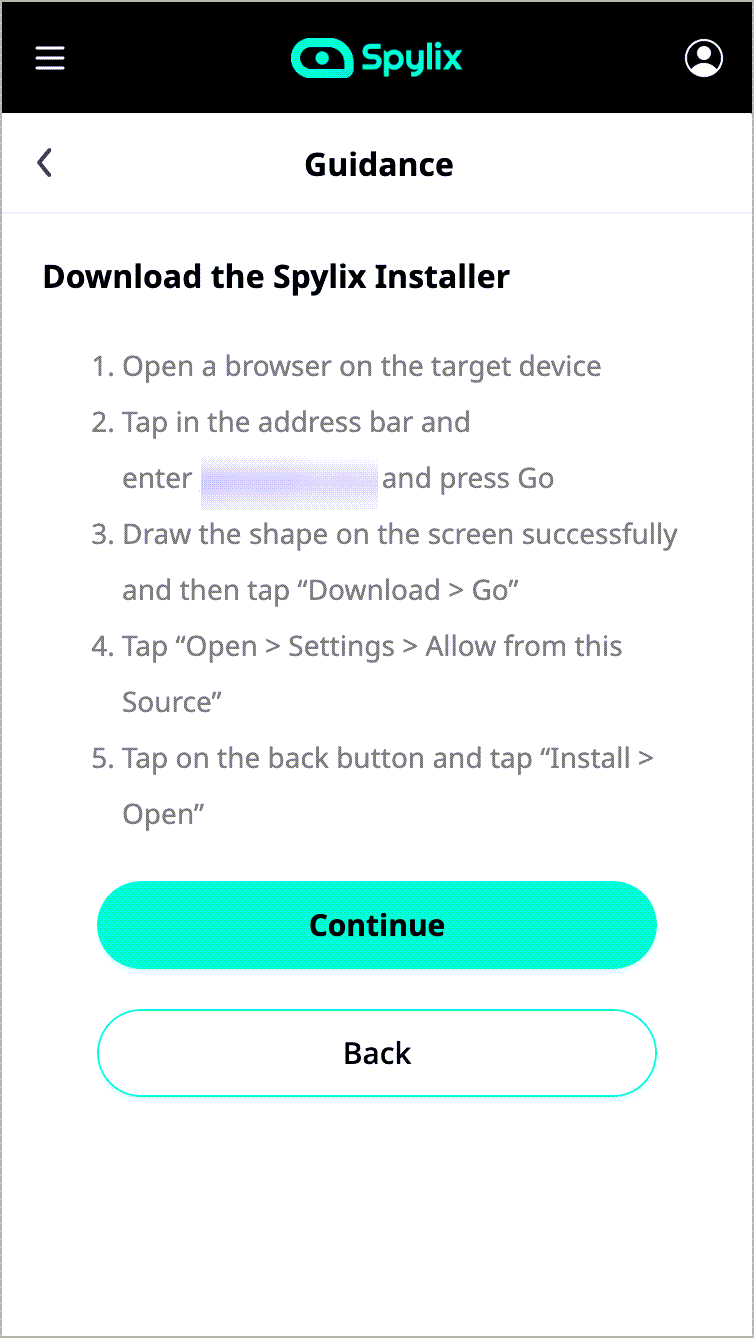 Step 3: Spy on The Cheating Guy's Android Device
Now, access the online dashboard before selecting any relevant spying function to monitor the cheating guy's phone activities.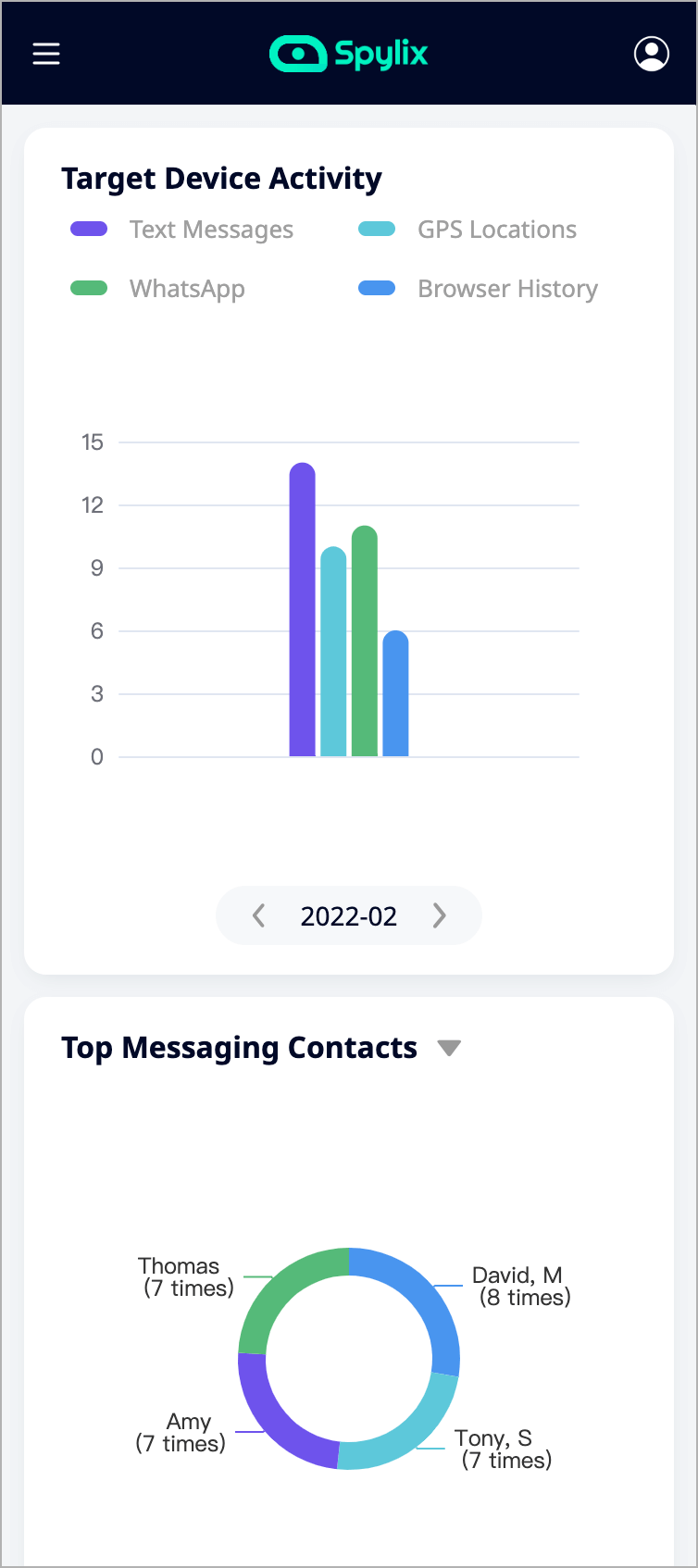 What Else Can Spylix Do?
You can also track the guy's location in real-time and even set up geofences to receive alerts when he visits a specific area. All features work without you having to root or jailbreak the target device.
In addition, Spylix lets you block apps and URLs straight from the control panel. In addition, you can do screen recording or download photos/videos stored on the target phone secretly.
Part 5: How Does A Guy Feel after He Cheated?
The guy might feel remorseful and seek your forgiveness after ending the affair. He may possibly try to win your trust!
You will feel extra effort to be intimate during that time, as he may give you expensive gifts, take you out for dinner, and more. Still, he could also behave like a jerk.
Part 6: How Do You Know If He Really Regrets Cheating?
Notice the signs of guilt and sorrow. If your guy cherishes your existence, he will likely regret everything and want to win you back.
Still, your partner should come clean, share why it happened, and ensure it won't happen again.
After having a tough discussion with him, you would definitely know that he feels guilty.
However, it is up to you whether you can move past such an act of betrayal and want to forgive him for putting you through such an ordeal.
Part 7: How to Make Him Hurt after He Cheated?
We do not suggest you cheat on your husband or boyfriend to get back at him, but you can take a break from the relationship and have him leave the house to think about what he has done.
If he seeks forgiveness, you can play hard to get it and become cold.
Still, we recommend not doing it for an extended period, mainly if you aim to mend the relationship. If not, you can carry on with it for as long as you like.
Part 8: FAQs about Cheating
Check out this section for more information on the topic of cheating!
8.1 Can a guy love you after he cheats?
Yes! If the guy feels guilty, confesses, and seeks forgiveness, he definitely loves you and wants you back in his life.
8.2 Why do guys cheat and come back?
Guys cheat for various reasons, including low self-esteem, lack of intimacy from the partner, etc.
However, the instant feeling of regret, realization, and love might force them to come back to their partners.
8.3 Do guys regret cheating on a good woman?
Men generally regret cheating on someone they love dearly. However, it all depends on the circumstances that led to them committing infidelity in the first place.
8.4 What are the 4 consequences of cheating?
There can be several consequences of cheating, but here are the top 4 ones!
Damage in Reputation

Having an affair in a loving relationship may damage the guy's reputation. He might not be able to face his family and friends.

Distrust

Even if the person forgives the cheater, the element of suspicion and mistrust will always remain in a relationship.

Ending of Relationship

If the partner refuses to forgive the cheater, it will lead to the end of the relationship or marriage.

Impacts on Overall Health

It could impact the guy's mental and physical health, especially if the marriage or partnership gets broken off after the affair.
Conclusion
Now you understand how a guy acts after he cheated!
If he doesn't confess, just notice the subtle signs, and if those are not enough, we recommend Spylix to gather solid proof of his awful action before confronting him.