Unfaithfulness or cheating in a relationship that is based purely on trust and honesty can be devastating.
It not only destroys the whole union but leaves a lasting impact on the affected person's health and daily life. So, why does a man cheat, despite knowing what it could do to his wife or girlfriend?
Here, we will spill the beans on the mindset of a cheating man. Read on!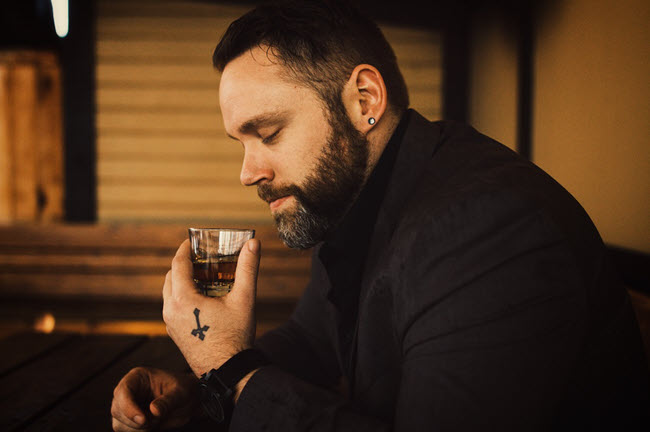 Part 1: The Mindset of A Cheating Man
Check out the following psychological facts about a cheating man:
They Aren't Thinking Straight
Let's start with the most common denominator. There is no mindset; the man doesn't think about his wrongful act. We can just say that the cheating man has no control over his impulses.
Inferiority Complex
Another factor is unrelated to the man's wife or girlfriend. An overwhelming sense of insecurity can overcome the man to commit infidelity. Therapy or an open discussion with the partner about their inferiority complex is the only way to cope with it.
To Overcome the Lack of Intimacy
Men crave their partner's attention, but if they only receive a cold shoulder from them, they tend to look elsewhere for comfort and intimacy. This can lead to sneaky cheating. Though the act can not be justified, it is vital for the couple to be supportive of each other.
Power!
Some men cheat on their partners because they believe they can get away with it! It is all about power. This sort of mindset is dangerous!
The Thrill of Danger
Some men plainly commit infidelity just for the rush of it. The thought that they can get away with it and break the rules is the reason behind such a mindset.
Part 2: How Do You Know When a Man Is Cheating?
Now that you know the mindset of an unfaithful person, how do you know when a man is cheating?
Well, he will leave subtle signs or breadcrumbs all over the place for you to notice if you look hard enough.
Let us start with the basics!
If your husband or boyfriend spends too much time (after work hours) away from home and refuses to tell you about his whereabouts, consider that he might be cheating.
Infidelity can bring out the worst in a man. If your partner is having an affair and plans to continue it, they might start treating you like a stranger, cease being intimate with you, and become defensive when confronted.
You will also sense a change in appearance and mood.
However, if he feels guilty about it, he might shower you with overbearing gifts.
Part 3: What Do All Male Cheaters Have in Common?
The most common attribute of a man cheating on his wife or girlfriend is that he will be overly charming, doing whatever it takes to win over their illicit partner.
Men committing infidelity often have terrible finances.
Why? Well, they spend too much time renting motels, having dinners at over-the-top places, and buying expensive gifts for their extramarital partner, leaving them broke (unless they are rich).
Even though the man can be sensitive and all gifts-bearing to their clandestine companion, they can treat their real partner (wife or girlfriend) completely opposite, being insensitive, cold, and defensive.
However, all of these are subtle signs and not definite proof. These can all be personality traits from the beginning, and you only start to notice them.
Part 4: How to Know If a Man Is Cheating?
You can not accuse your husband or boyfriend solely based on suspicion or after noticing some signs of their change in behavior.
Conclusive proof is necessary for you to hold all the cards during a confrontation.
Snooping through his phone is one way to learn whether he has been in an affair. However, this isn't a safe option. You might find nothing or, worse, get caught.
So, it is better to avoid such a solution and opt for a more efficient way to find evidence of cheating.
Enable the Spylix spy app on his phone to track all of his activities remotely via an online control panel without him ever knowing.
It doesn't matter if the man owns an Android device or iPhone; Spylix is compatible with all platforms, offering all advanced features without you having to root or jailbreak the devices.
Key Features of Spylix Phone Spying App
Spylix helps you track your man's whereabouts in real time. You can also review his past visits with timestamps, map view, and location accuracy.
The geofencing feature helps you set parameters!
You will receive alerts when your partner accesses a specific zone without telling you. They could be heading over to their paramour's place!
Also, you can utilize this app's social media tracker to monitor his chats on WhatsApp, Skype, Telegram, Snapchat, Messenger, WeChat, Kik, Instagram, Line, Viber, etc.
With the SMS and call logs tracker, you can view who communicated with your man. It could be their secret partner.
What Else Can Spylix Do?
Another feature of Spylix is remote control of the phone via the dashboard. You can not only view the browsing history and installed apps but also block them without your partner knowing.
Additionally, you can view photos and videos stored on the device and even download the files.
Extra features like screen recording are also available to view the target person's activities in real time.
How to Know If My Man Is Cheating?
You can quickly enable Spylix on the iPhone/iPad without installing software. An app is a must for Android, but it is completely undetectable.
Learn how to know your man is cheating by installing Spylix on their phone after applying the steps below:
Check The Man's iPhone
Step 1: Make a Free Spylix Account
Start by visiting the Spylix site. There, click the Sign Up Free button and share your email address to set up a new account without cost.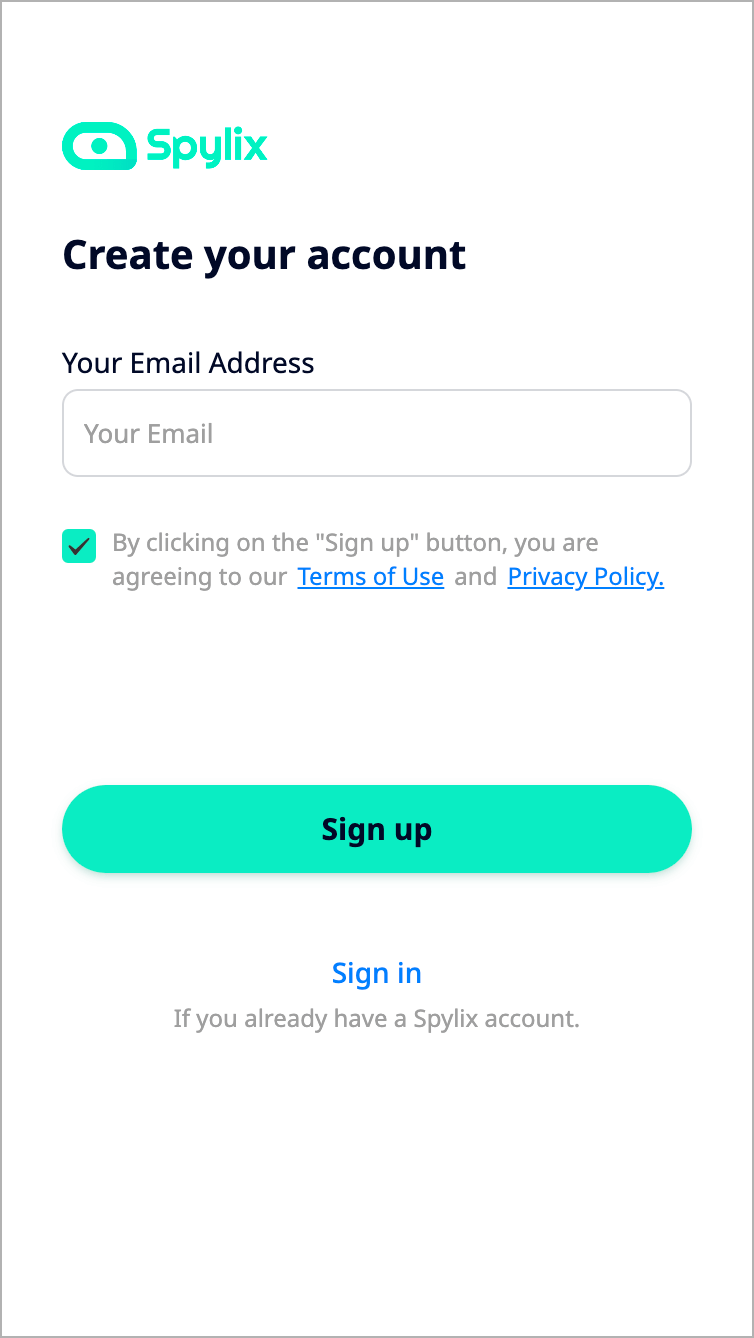 Step 2: Share The Man's iCloud Account Info
Next, you need to verify your partner's iOS device. For that, enter his iCloud(Apple ID) username and password.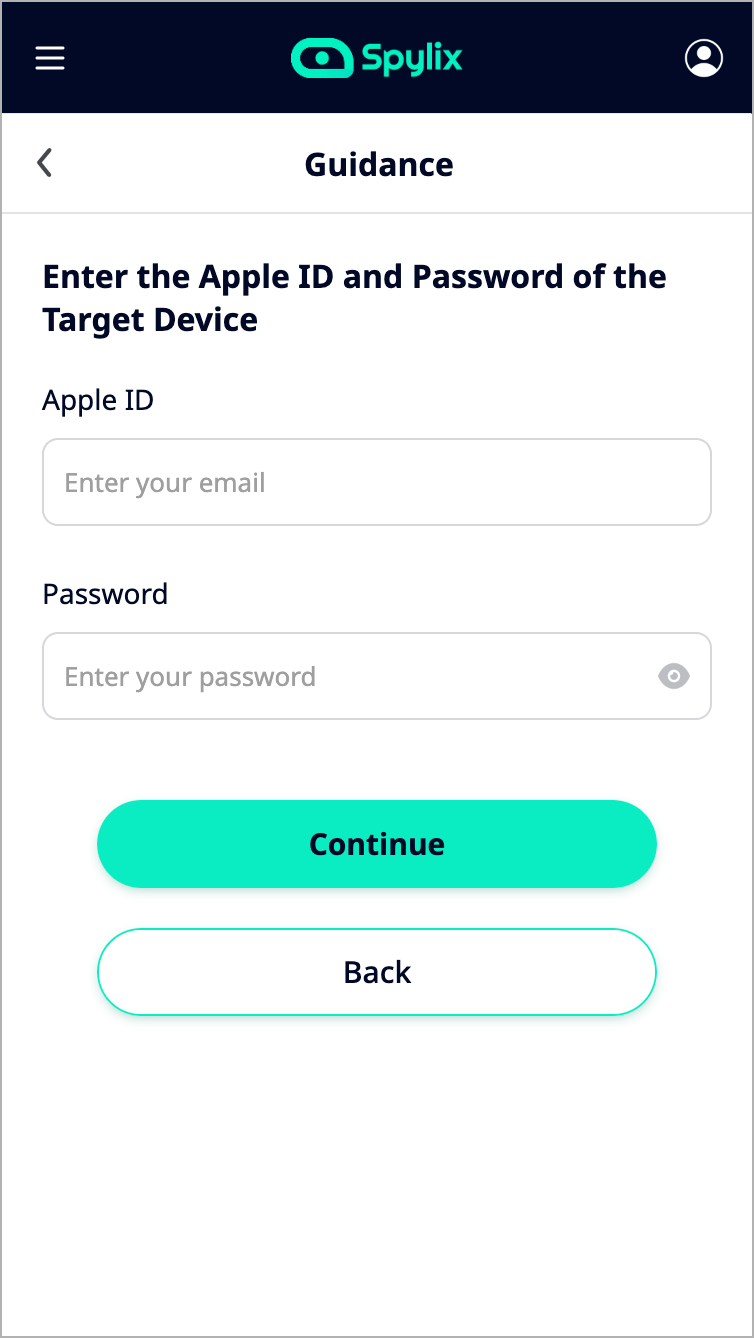 Step 3: Check The Spouse's iPhone
Access the online control panel, and click on any feature to view the user's activities in real-time, undetected.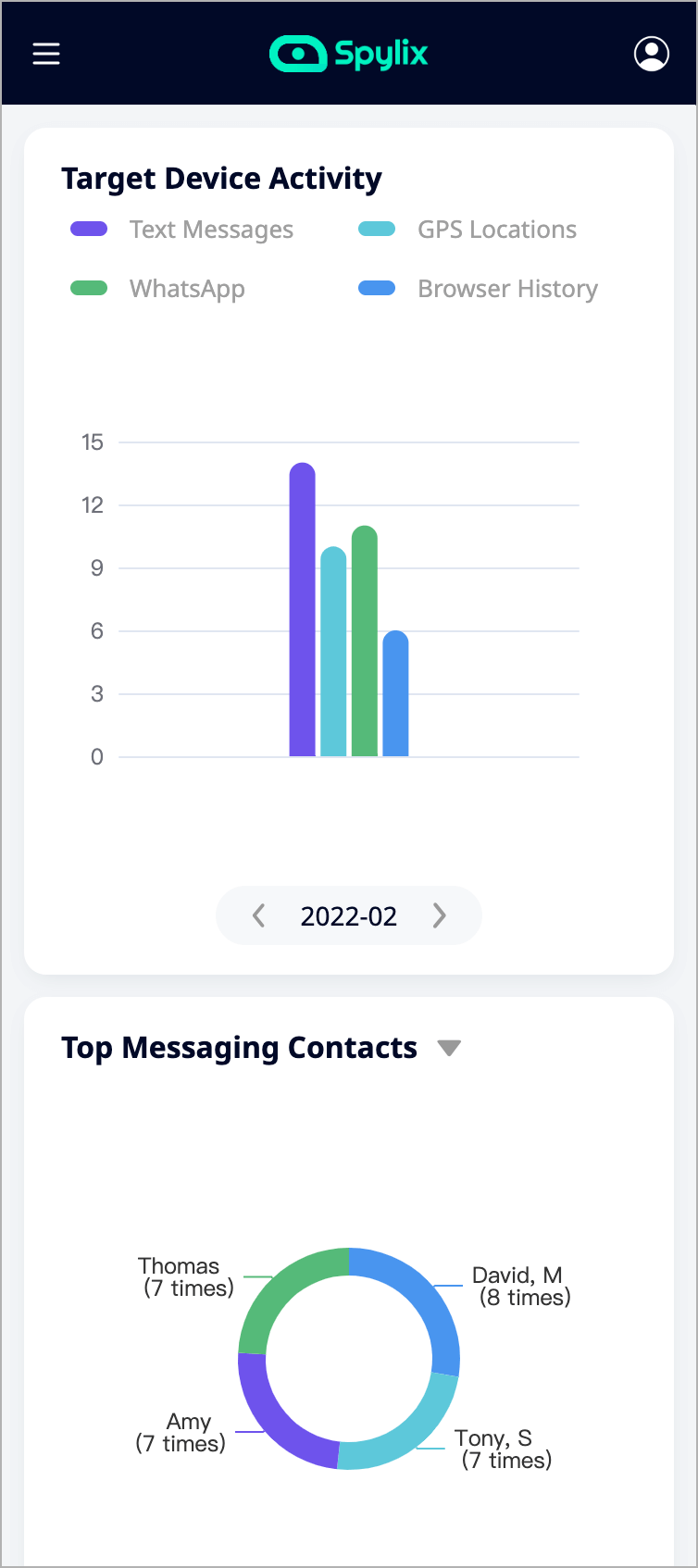 Check The Man's Android Device
Step 1: Set up The Spylix Account
Enter your email on Spylix's official website to make your free Spylix account for free.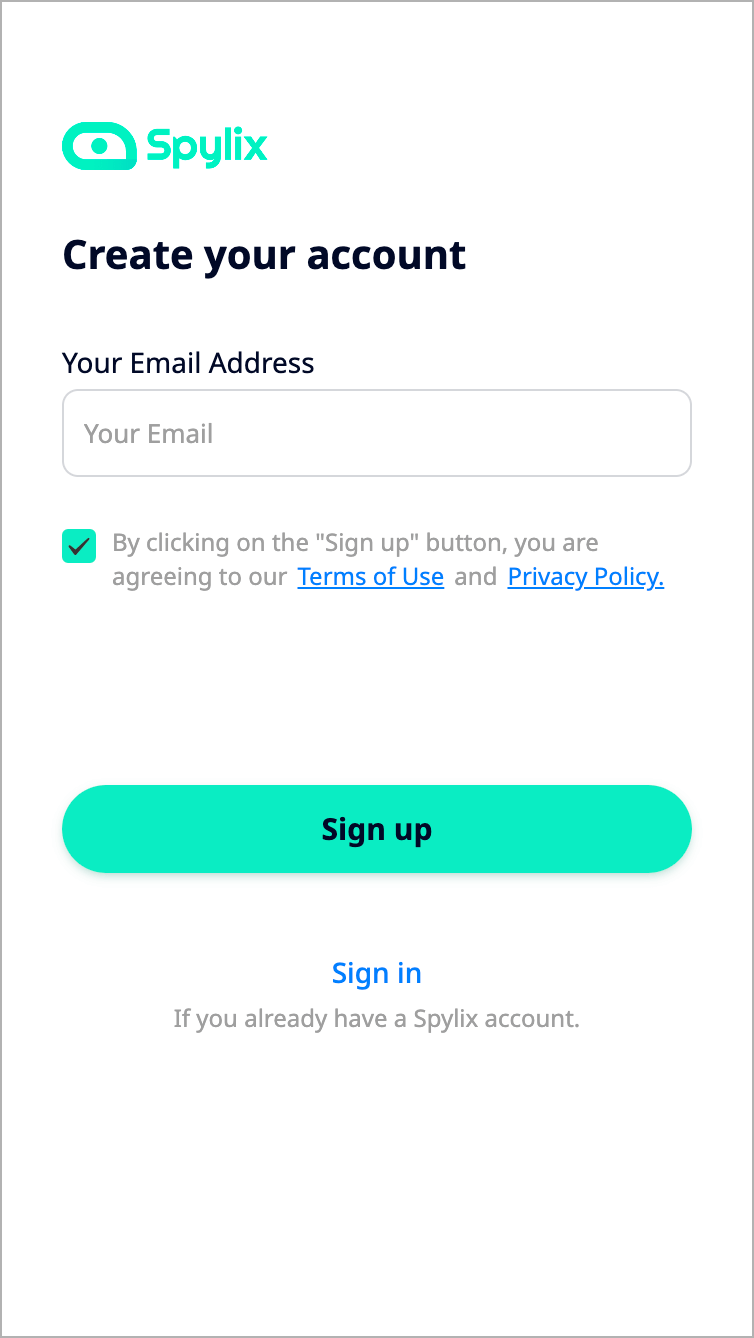 Step 2: Enable The App
Just go through the onscreen guidelines to install the Spylix app on your man's Android device without him finding out.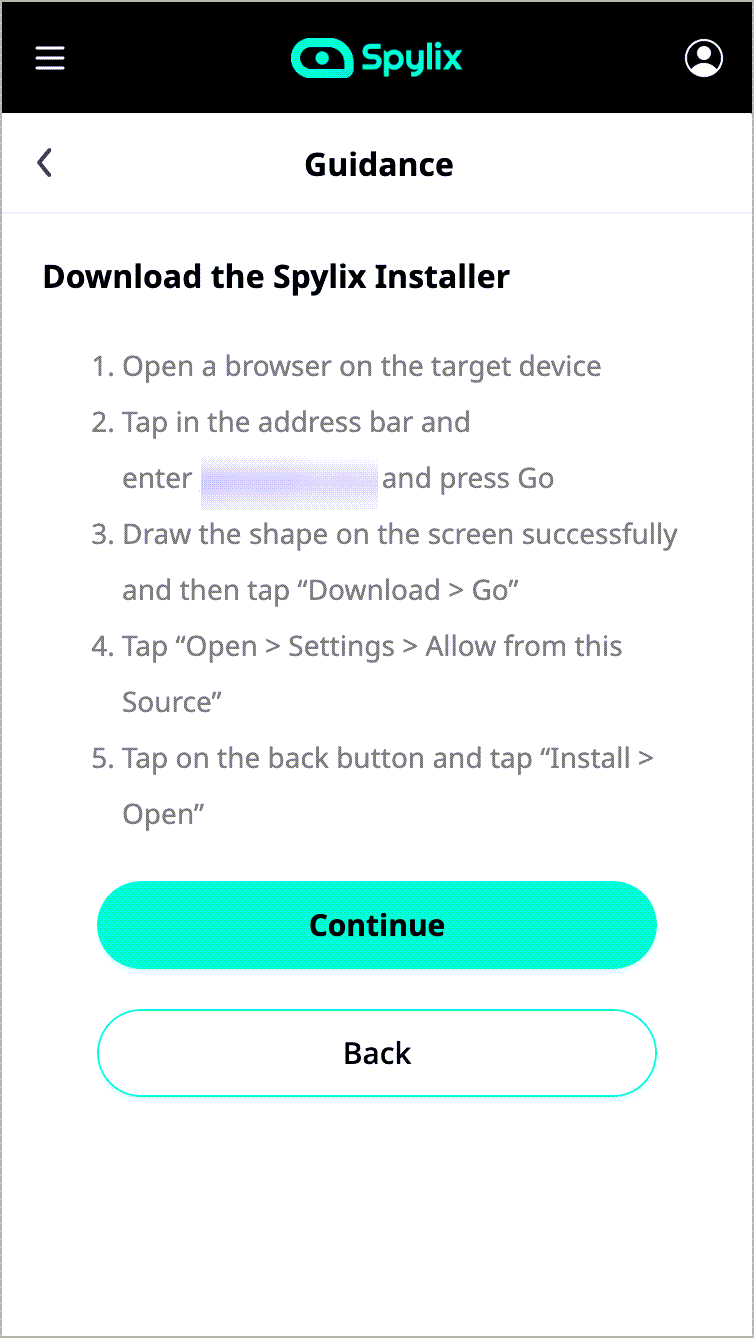 Step 3: Check The Man's Android Device
Finally, open the online dashboard before clicking on any feature to learn what your man has been up to!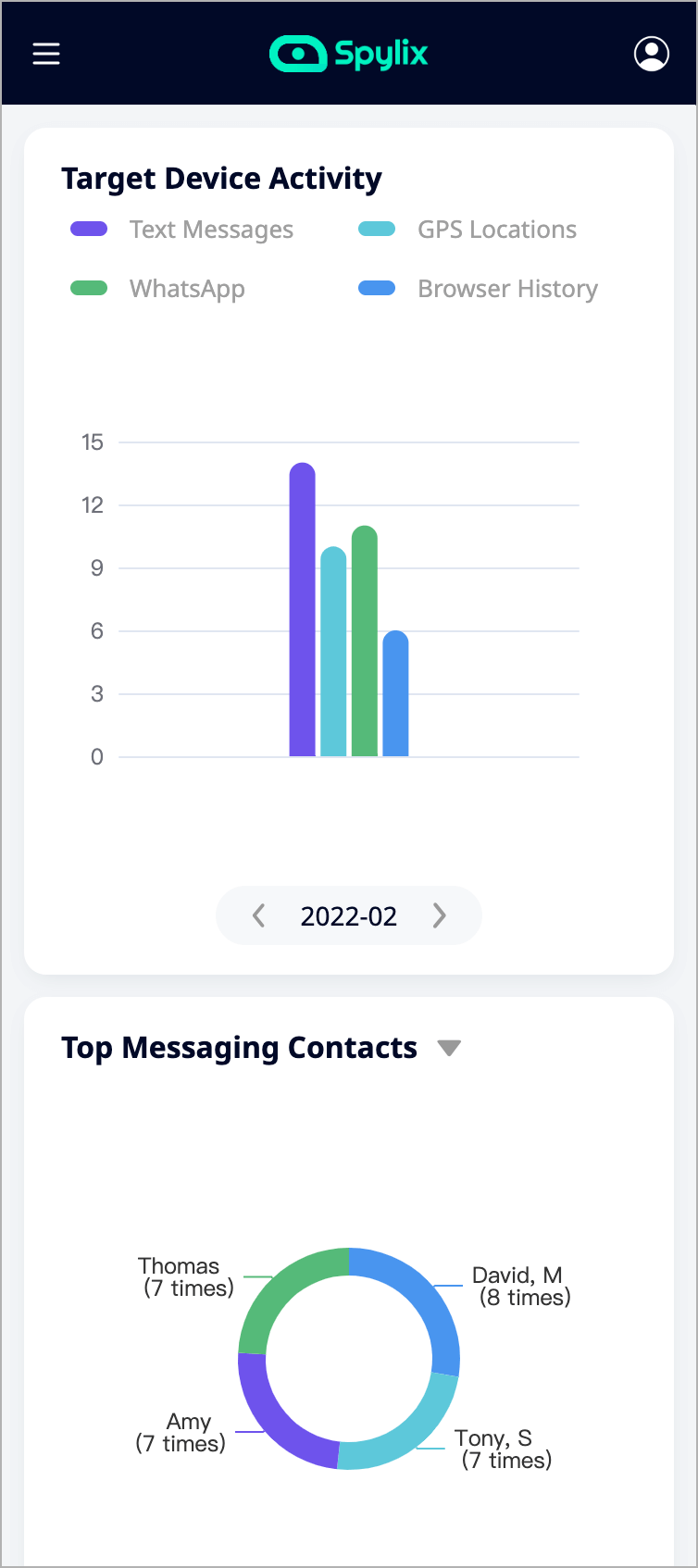 Why Choose Spylix as The Best Phone Spying App?
Spy apps are often complicated to install and navigate. Fortunately, it isn't the case with Spylix, the installation is quick, and the user interface is simple, with each feature one click away.
The pricing plans are designed for everyday users. In addition, the customer service is accessible 365 days a year. So, do not hesitate to get in touch with them to resolve service-related issues quickly.
Part 5: How to Get A Man to Stop Cheating?
Once you have all the content you need via Spylix that proves that your man has been unfaithful, it is time to confront him.
Share your findings with him, and demand an answer. If he refuses to admit that he had committed such an act, you must realize there is no point in mending the relationship.
However, if he confesses and asks for your forgiveness, depending on how you perceive the relationship, you can forgive him and demand to stop the affair immediately.
Part 6: How to Keep Your Man from Cheating?
Once the man stops cheating, it is wise to seek couple's therapy to avoid any type of inconvenience from ever occurring again. Professional help will focus on the reasons that led to your man having an affair and lay the groundwork for forgiveness and a much healthier bond.
Both should make efforts to reignite the spark in a relationship, look for ways to communicate regularly, go out whenever possible, and plan out the future together.
Such kinds of efforts will keep the man from having an affair.
However, if he is a habitual cheater, then there is no use trying once again to mend fences. It is time to move on.
Part 7: FAQs about A Cheating Man
Need for information on what defines a cheating man and what you can do if you are in the middle of an affair?
Follow this section!
7.1 Can a man stop cheating?
If the man cares about his partner, he may consider the act of cheating as a one-time thing and stop doing it altogether.
7.2 Can a cheating man change and be faithful?
Every person deserves a second chance! With support and help, a man can stop being unfaithful and remain committed to the relationship. However, it isn't easy and requires a lot of work!
7.3 What does cheating do to a man's self-esteem?
Men with low self-esteem often have an affair.
Issues like sexual dysfunction, old age, and baldness can contribute to a lack of confidence. For this reason, men seek other relationships to prove to themselves that they are still desirable.
7.4 How does cheating affect a man mentally?
Cheating can take a considerable toll on a man. The guilt of committing infidelity may lead him to drink, depression, and other health issues.
7.5 Why do men cheat even if they love you?
Men cheat to boost their low self-esteem even if they are in a loving relationship. Lack of communication and intimacy can also contribute to their infidelity. However, nothing justifies such an act!
Conclusion
It is essential to study the mindset of a cheating man once you have the proof and are about to confront your partner about his doings.
This way, you can be empathetic and offer yourself an opportunity to save your relationship.
Remember to not accuse your husband or boyfriend without solid confirmation. With Spylix, you can gather substantial evidence in no time.