Many think cheating in a relationship is synonymous with men, but it doesn't mean women aren't unfaithful!
If you fear the worst about your wife's behavior, we suggest spotting subtle clues or signs in her daily routine. She must have changed something about her, and it isn't difficult to find them out once you look hard enough!
Want to know more about it all? Follow this guide to learn more about the top 20 signs that your wife likes another man!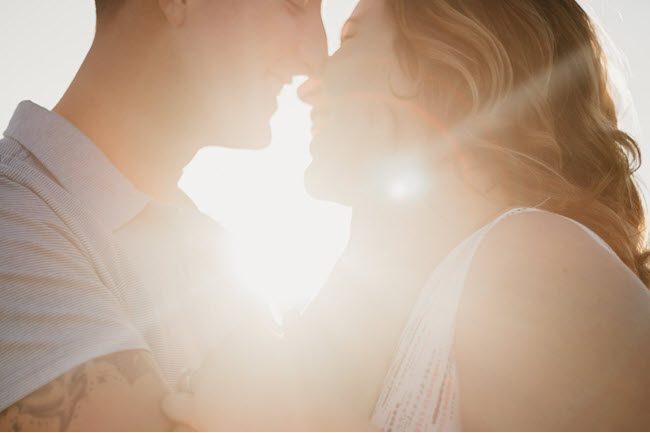 Part 1: Can a Woman Love Her Husband and Be Attracted to Another Man at The Same Time?
Of course, it is possible for a woman to be attracted to another person. Every individual can develop a crush, be it a celebrity or a random coworker.
The important thing is curbing that crush, especially when one is already in a relationship so that it doesn't hurt the feelings of the spouse or partner.
If the crush develops into an affair, it could lead to the collapse of the marriage or relationship.
Part 2: 20 Must-Known Signs Wife Likes Another Man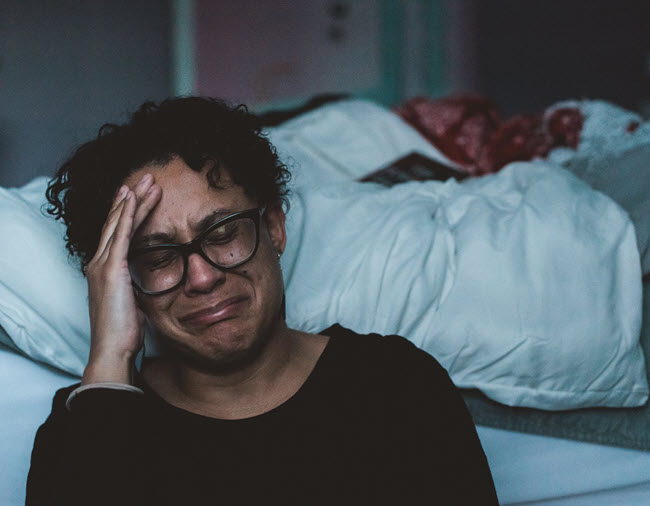 So, what are the signs of a married woman in love with another man? Well, we have shortlisted the 20 must-know indicators here.
Check them out:
She Won't Stop Talking about Him

If your wife is in love with another man, she will look for ways to bring him into a discussion. This sign seems harmless and a bit challenging to spot at first, but a clear indication that she's interested in someone else.

She Will Look for Ways to Be in His Presence

That other man could be your relative or friend; if your wife tries to be near him, it isn't crazy to consider that she is in love with another man.

She Ignores You

If you think your wifey is with other men, she would first ignore you and become indifferent to your life and routine.

She Mistakenly Calls His Name in Bed

If a woman has a crush on someone or if she finds another man attractive, they tend to fantasize about them during intimacy. One clear sign is she is yelling out the man's name instead of yours during sex.

She Remains Angry at You

If a woman has feelings for another man while married, she will look for ways to break her current marriage by being angry at her spouse and creating scenarios to provoke him.

She Finds Ways to Remain Away from Home

It could be a colleague she has fallen in love with! So, why would she come home immediately after work? If that is the case with your wife, consider that she is cheating on you.

She Doesn't Let You Access Her Phone

Cheaters generally guard their phones to prevent their partners from finding out about it. If your wife does that, she is hiding something and could be in love with another man.

She Has Changed Her Appearance and Wardrobe

Women tend to dress seductively or provocatively to get the attention of another man she's interested in!

She Looks Unhappy

As discussed, a cheater will always feel remorseful and guilty, which may always make them unhappy.

Her Accounts are All Over the Place

Cheating is an expensive endeavor. One tends to go out on dates, rent hotel rooms, and buy presents for one another to express their love. If you see some irregularities in your finances, it could be a sign that she's out partying with another man.

She Doesn't Involve You in Her Affairs

After getting head over heels for another man, your wife will stop discussing her personal matters with you. She might fear that she would accidentally spill the beans about her new lover.

She Stops Going Out With You

Besides involving you in personal matters, your wife will stop going on dates or shopping with you. She will do all of it alone or with her aficionado.

She Avoids Family Gatherings

A cheater will always feel guilty about ruining their long standing relationship. They might not show it, but the remorse is always there at the back of their minds.

To avoid feeling bad, your cheating wife might avoid meeting your family members so they can't spot the indifference in your relationship.

She Accuses of Cheating

To get out of the relationship and dodge the blame, your wife might as well accuse you of cheating.

Lack of Intimacy

Without intimacy, there is no relationship! So, if your wife has stopped being intimate with you, and you know for sure that it isn't your fault, then

She Showers Immediately After Coming Home

As a natural habit, humans bathe after sex. It could be nothing, but if your wife regularly showers after coming from work or from a gathering, it might be a sign that she had lately been intimate with someone else.

This sign is a bit hard to miss, especially if you know that your wife has only recently started doing this!

She Sleeps in Another Room

Lack of intimacy is one thing, but not sleeping in the same room clearly indicates that your wife doesn't find you attractive anymore and loves another man!

She Has Stopped Discussing the Future

A marriage or a longstanding relationship is all about sharing the future and discussing the prospects. If your wife doesn't hold such talks with you, she has already moved on from you with another man in her mind.

She Doesn't Share Anything

Similar to holding talks about the future, sharing fears and all the good in one's life is essential to building a strong relationship. So, in case your wife doesn't talk with you about her life, she might be angry at you or, worse, having an affair.

She Spends Time With Her Single Friends

One amazing aspect of being in a relationship is that you can go out on double dates with another couple!

However, if your wife avoids such gatherings and instead hangs out with her single friends, consider it a sign that she's looking for tips on how to court another man.
Part 3: How Do You Know If Your Wife Likes Another Man?
It is excellent that you have noticed the signs that your wife likes another man and may be cheating on you. However, it is not enough to face up to her.
You require substantial proof, which you easily collect by spying on her phone using the fantastic and stealthy app called Spylix.
Once enabled on her Android or iOS device, you can remotely review her phone activities on a control panel, and she'll have no clue about it.
It is effortless to use!
Key Features of Spylix Phone Spying App
You utilize the following features of Spylix to check if your wife loves another man!
Check her SMS
Review her phone logs
Access her location history or monitor the live Location
Spy on her social media data on WhatsApp/Snapchat/Instagram/Messenger/Tinder/Skype/Telegram/etc.
Monitor Her Browsing History
How Do You Know If Your Wife Is Loyal to You?
Follow the guide below to learn how to install Spylix on the target phone:
Spy on Wife's iPhone
Step 1: Create an Account
Set up a Spylix account by visiting the official website. Enter your email address after clicking "Sign Up Free".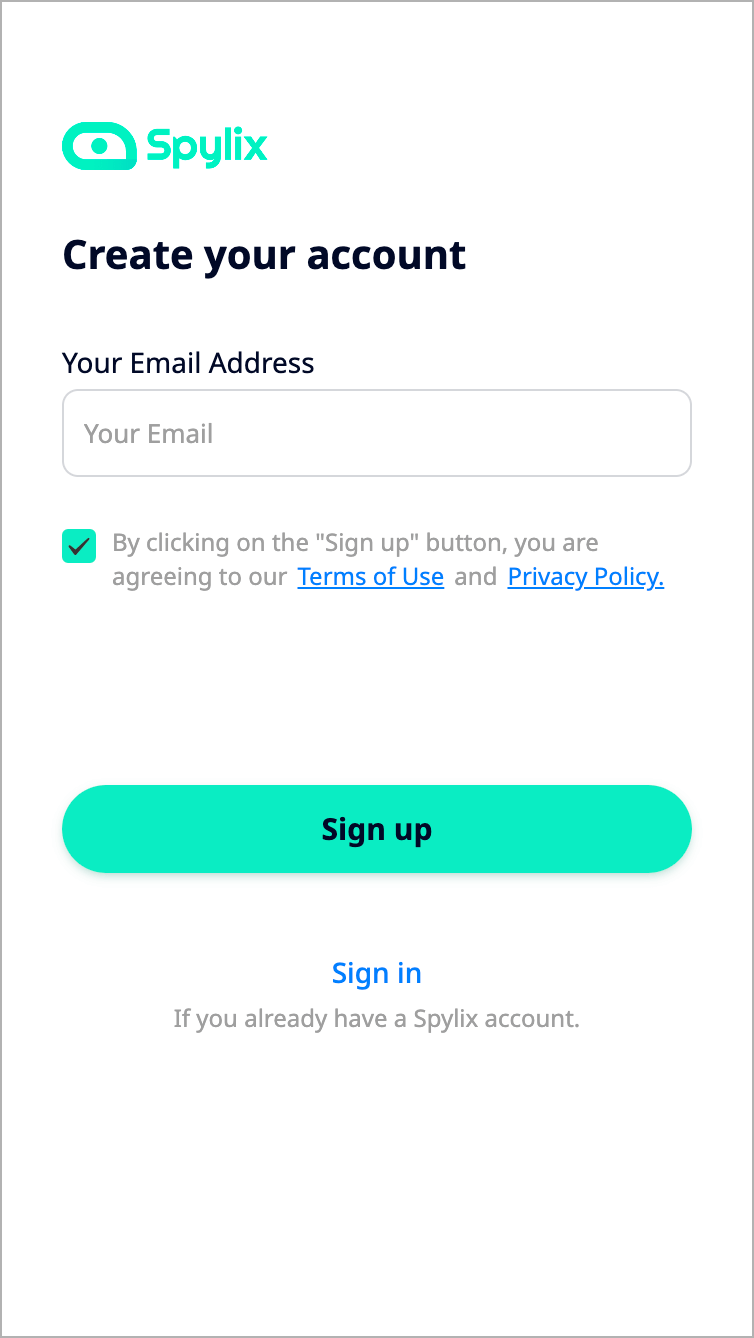 Step 2: Enter iCloud Login Details
Share your wife's iCloud credentials to verify her iOS device.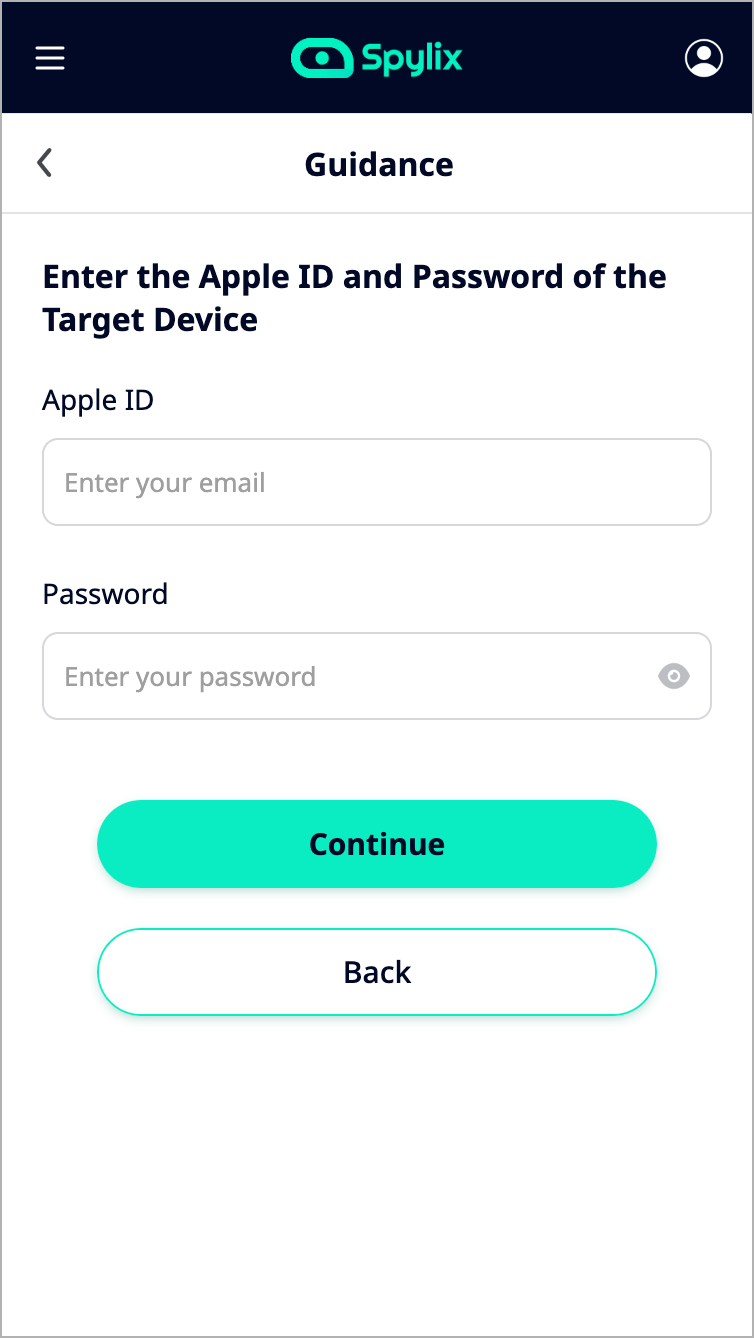 Step 3: Track Your Wife's iPhone
Access the web-based control panel, and from there, click on any feature to monitor her activities.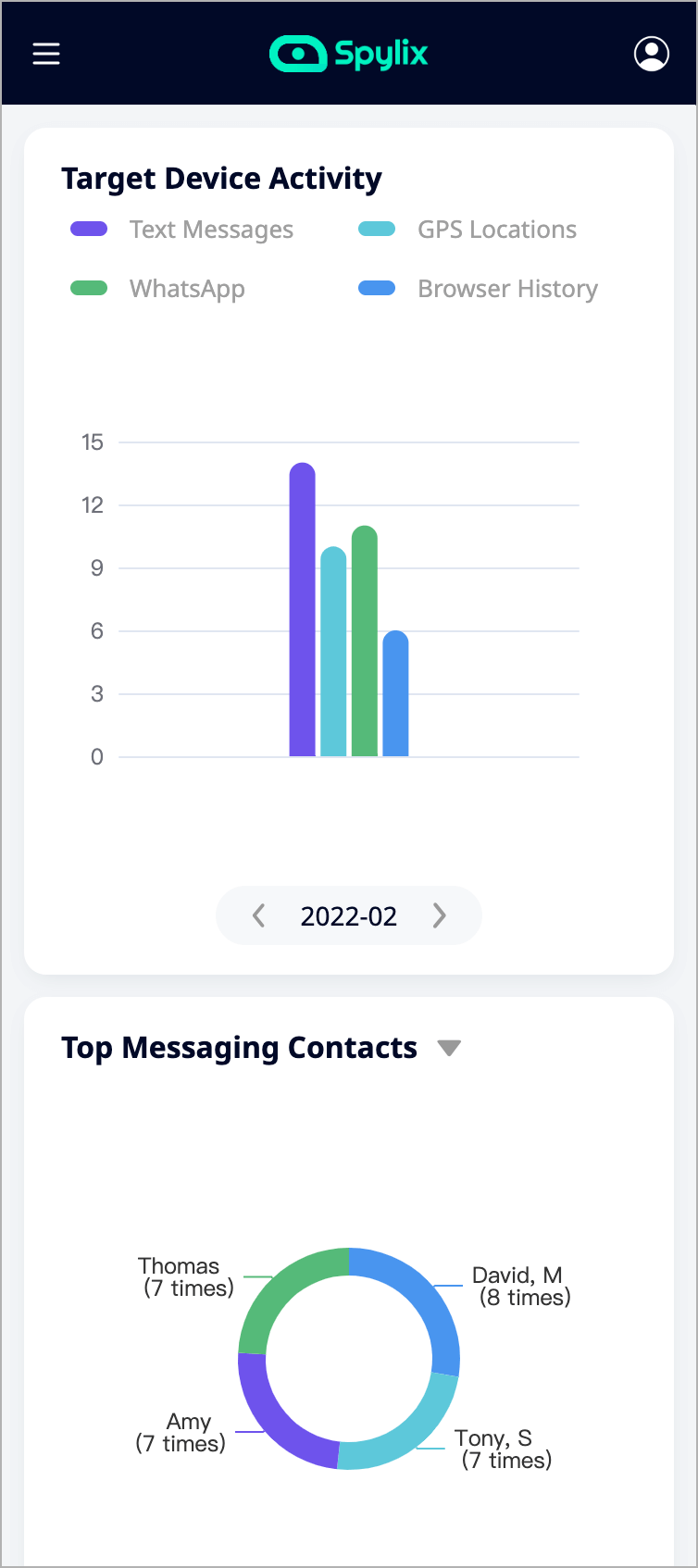 Spy on Wife's Android Device
Step 1: Create a Free Account
Make a new profile on Spylix's website for free using your email address.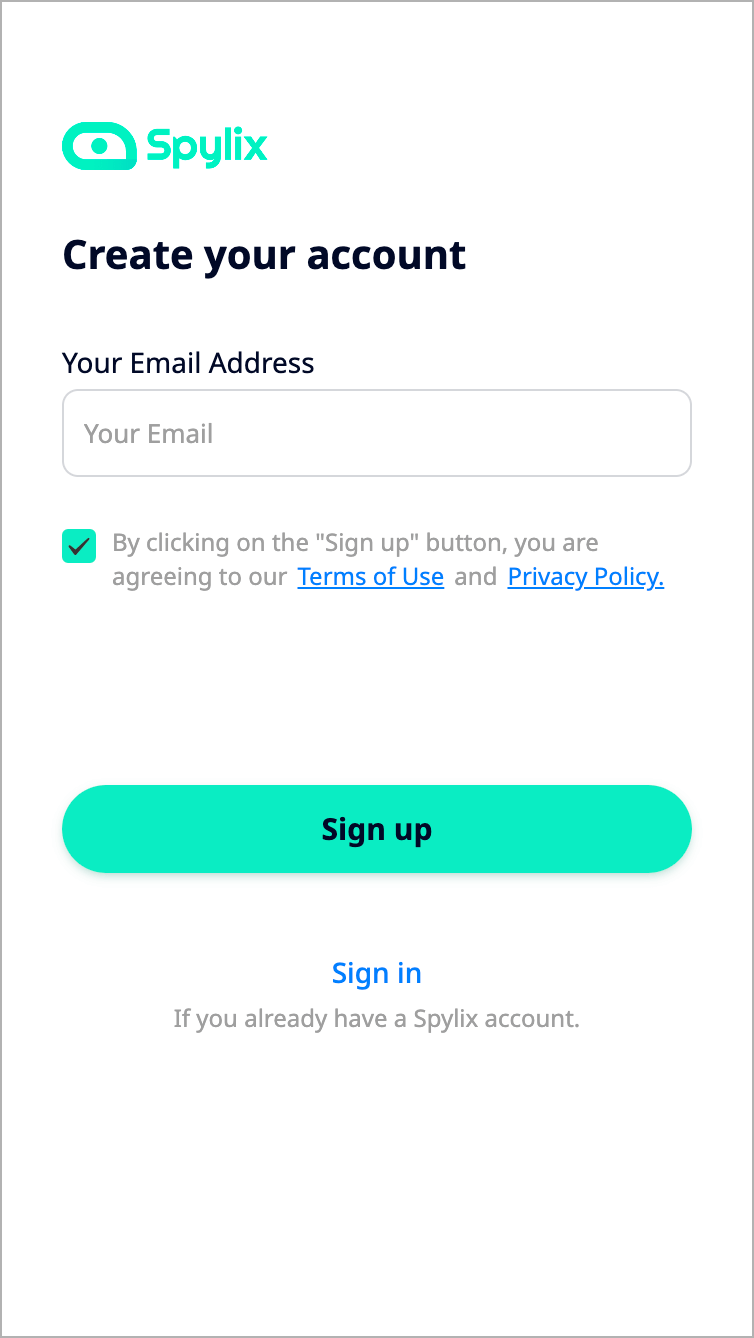 Step 2: Set up The Spylix App
Install the spy app on her phone by following the on-screen guidelines.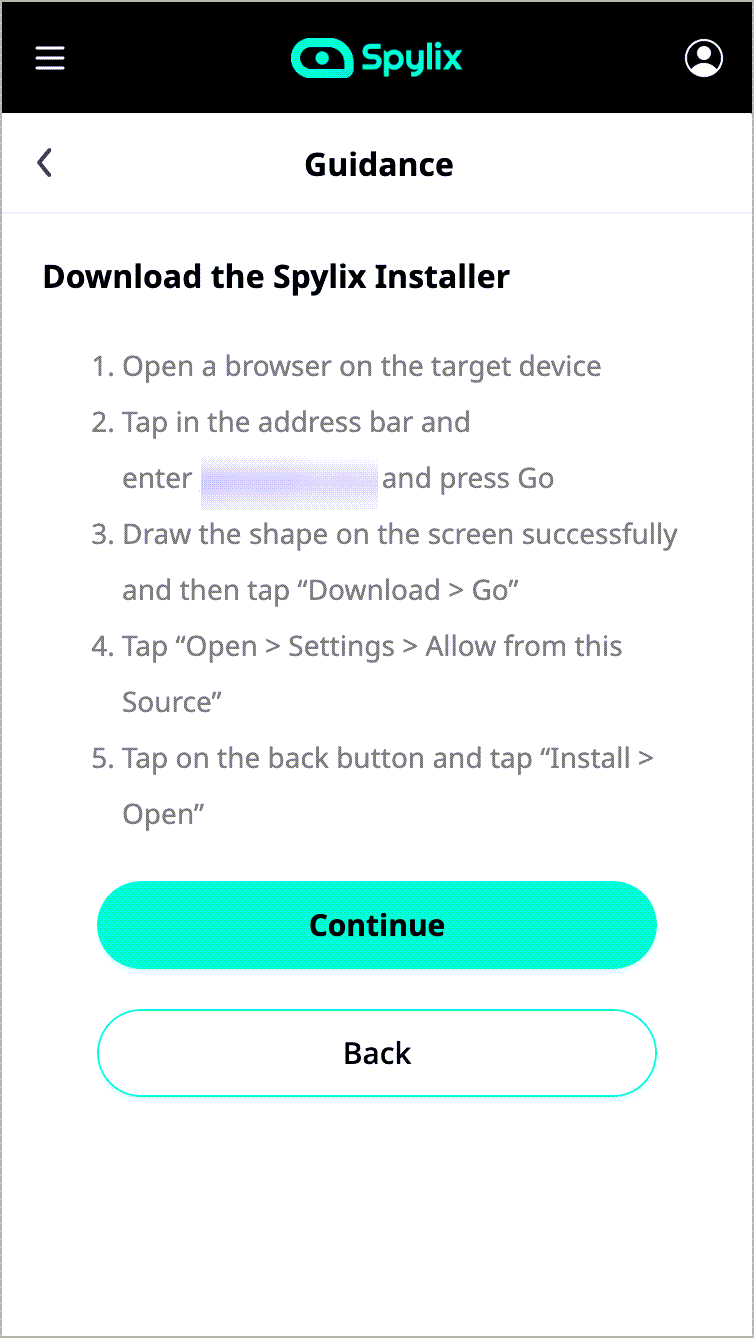 Step 3: Track Your Wife's Android Device
Visit the online control panel, and select any feature to verify whether your wife has cheated.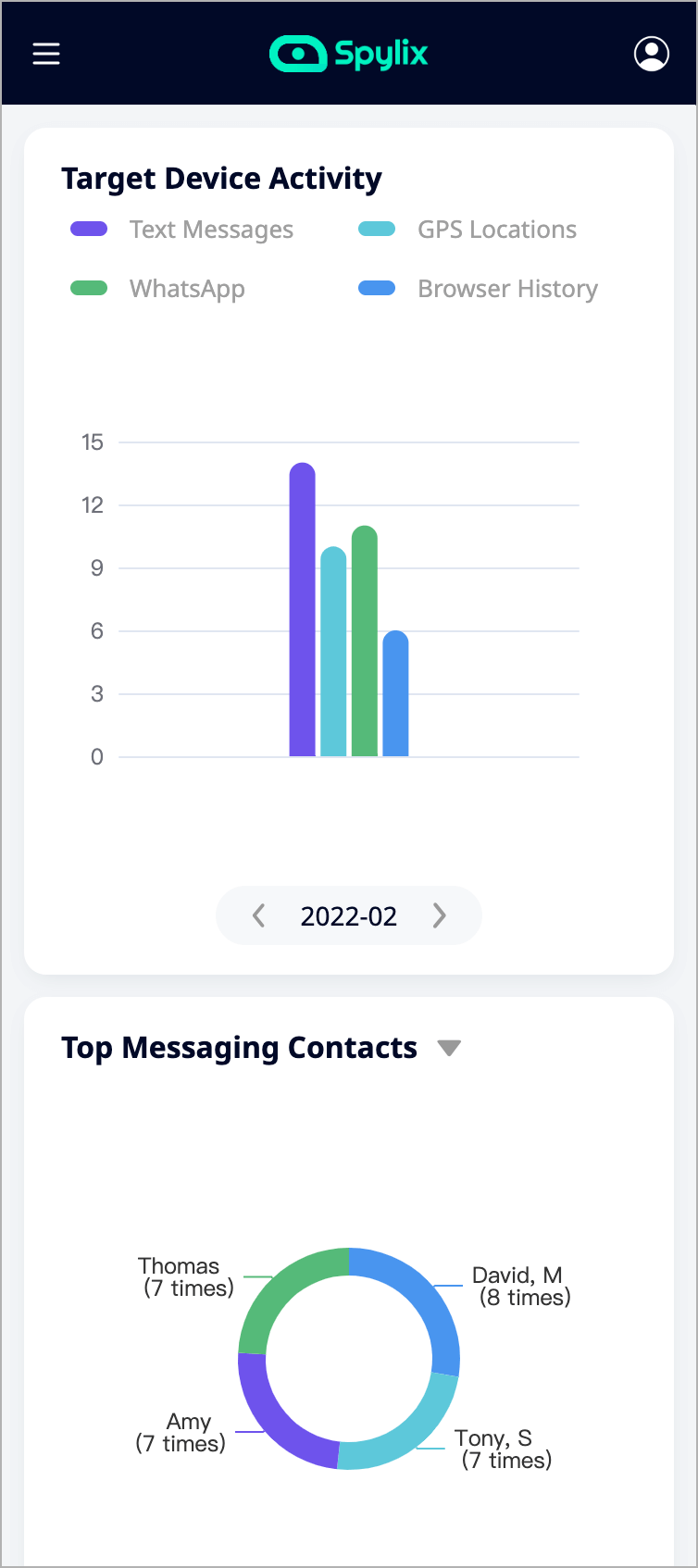 What Else Can Spylix Do?
Other features include viewing what type of apps are installed on your wife's phone. If you find dating applications there, consider it a sign of cheating. You can also block such apps on her phone remotely.
You can access her media files and export them to your device. Moreover, you can screen-record her without her knowledge.
Why Choose Spylix as The Best Phone Spying App?
Spylix is a budget-friendly and easy-to-use spy app that keeps your identity hidden while you track the wife's phone for evidence of infidelity.
As evident from the installation guide, you can enable the app on the target phone in no time. However, in case of any inconvenience, customer service is ready to help 24/7.
Part 4: What to Do When Your Wife Has a Crush on Someone Else?
If you have a hunch that your wife likes someone else, it is time to make an extra effort to save your relationship. Try to reignite the spark by taking her out on dates, holding movie nights, and attempting to be intimate with her.
Make her realize why she fell for you in the first place. Once she gathers her thoughts and notices what she has ignored, she will shrug off the crush and recommit to you.
Part 5: How Do You Know If Your Wife Still Loves You?
If your wife is being intimate with you and choosing to be at your side, despite you knowing that she has a crush on another man, then consider it; she loves you completely and wouldn't trade the world for it.
However, it is up to you on how you can keep the relationship afloat. Check the previous section for tips!
Part 6: FAQs about A Cheating Wife
What is the standard behavior of a cheating wife?
Follow this section for more information!
6.1 Can a woman love 2 men at once?
Yes, a woman can have feelings for several people at once!
6.2 Why does a married woman have feelings for another man?
If the emotional needs of a married woman aren't met, she might look for other men to fulfill them, resulting in feeling for them.
Shared interests and a sense of excitement are other reasons a married woman would commit to such a thing.
6.3 What attracts a married woman to another man?
Factors such as emotional connection, looks, shared interests, and appreciation might attract a married person to like someone else.
Conclusion
There is no harm if you notice signs that your wife likes another man!
A crush is natural, and there is no danger to a relationship unless it develops into something more intimate.
If you notice some signs in your wife's mood and want to know for sure that you are being cheated on, then enable Spylix on her phone to gather solid proof.