"I suspect my husband is cheating but I have no proof! There has been a significant change in his behavior. I sense detachment and think it is because he had been unfaithful. What should I do? How can I gain evidence of my suspicion?"
Infidelity can break a relationship!
Moreover, if you wrongfully accuse your spouse of cheating, there may be no way back. Therefore, even if you are suspicious, picking solid evidence of adultery is vital.
If you suspect your husband has been unfaithful, but you don't have any substantial proof, please continue reading this article!
We'll discuss subtle signs of infidelity and the best methods to gather evidence. This will give you enough information to finally confront your husband about his actions.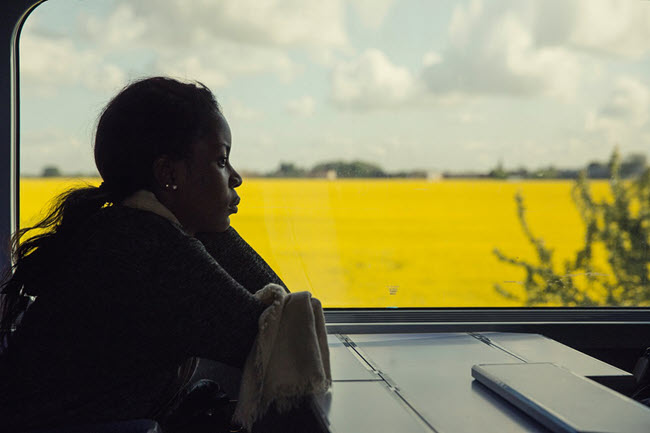 Part 1: FAQs about Husband's Cheating
This section will explore how to know if your husband is cheating and whether you should trust your gut feeling or not.
1.1 Why am I constantly thinking my husband is cheating?
If you are married to a person, then after a while, you tend to learn about their habits and how they spend their time. You can pick up how they communicate in different circumstances.
So, if your husband has been a romantic the entire period of your marriage and has suddenly stopped being that way, something might be up.
It could be something harmless related to work, but if the shift in mood persists, then he could be cheating on you, and you are not wrong for constantly thinking about it all the time.
So, it is best to ask him what is wrong, and you can make anything better.
1.2 Should I trust my gut feeling that he's cheating?
Jumping to the conclusion that your husband has been unfaithful based solely on a gut feeling might not be the correct approach.
We suggest quietly gathering substantial evidence of any infidelity. If you have ample evidence, you can then confront him. However, if you don't, it may be best to disregard your suspicions and focus on reigniting the spark in your relationship.
Part 2: How May My Husband Act If He Is Cheating?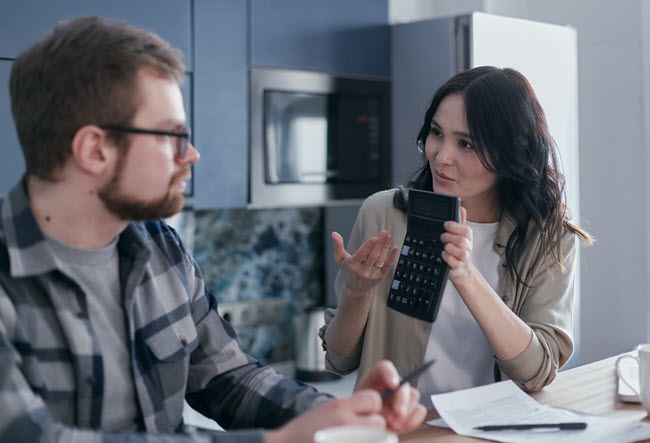 You may not be able to gather solid proof initially, but we suggest noticing the subtle indications of infidelity.
Follow the 10 signs mentioned here to learn how to know if the husband is cheating!
1. His Schedule Changes Constantly
If your husband does not come home right after work and remains occupied elsewhere, then there is a possibility he is spending time with his mistress.
2. He is not Intimate With You
Intimacy is a crucial part of any marital relationship. If your husband has become distant and avoids physical contact, it might indicate infidelity.
3. He is More Attentive to His Appearance
In case you notice that your husband is giving sudden attention to detail to his appearance when heading out, there is a chance that he may be trying to impress someone.
4. He is Always on His Phone
Most cases of cheating begin with a cell phone, and if the husband spends too much time on his device, completely ignoring you, he could be cheating.
His occupancy might be work-related, so you better notice this sign carefully. If he giggles and remains cheerful while using the phone, it is a sign of cheating.
5. His Finances Are All Over the Place
Cheating husbands habitually purchase expensive gifts for their mistresses, which may mess up the finances. If you notice these signs, we suggest being vigilant.
6. He Gives You Extraordinary Gifts
Cheating on a spouse often results in guilt. Your husband might shower you with expensive and unexpected gifts to hide this emotion.
7. He Doesn't Talk About the Future Prospects
Marriage involves planning a shared future. If your husband has stopped discussing your relationship's direction, he might already be contemplating life without you.
8. He Lies All the Time
If your husband is frequently dishonest about his whereabouts and activities, he could be concealing something, possibly infidelity.
9. He Gets Confrontational
Upon your asking where he has been, if your husband becomes hostile, consider it a sign of cheating.
10. He Plays the Reverse Psychology Card and Accuses You of Cheating
Cheaters tend to throw their partners and spouse off-guard by accusing them of committing infidelity. If such an accusation comes from your husband, think of it as a reverse psychological ploy to hide their act of cheating.
Part 3: What to Do If You Suspect Your Husband Is Cheating But Have No Proof?
Although you may notice signs that your husband is cheating, these alone don't provide definitive proof.
That doesn't mean you have to sit idle and do nothing, especially when all you have is suspicion without concrete evidence of an affair.
Here's what you can do:
3.1 Talk to Your Husband
Sit down with him and ask him directly!
Share your concerns that he had been quite distant and cold with you, and you suspect it was because of someone else in his life.
Remain calm and composed and hear him out.
He might not confess, but it is better to talk to your husband directly and see what he says if you can't live with the suspicion.
3.2 Follow Your Husband
Next, you can follow your husband or hire someone to spy on them to verify what he has been up to. This approach can be exhausting and costly, but it might help you gather tangible proof of infidelity.
3.3 Find Out The Evidence of Cheating
Besides hiring a private investigator, you can obtain contemporary proof of cheating by spying on your husband's phone. Check his text messages, phone records, emails, and social media accounts.
There are multiple ways to monitor his cell phone, but only a handful of them let you do it privately.
Follow the next section to learn more about the best solution to verify that your husband is cheating!
Part 4: How Can I Prove My Husband Is Cheating on Me?
As suggested, you can track your husband's phone to verify that he has committed infidelity. However, it might be tricky to do this act privately.
Don't worry! Simply employ the Spylix phone tracking app on his cell phone to privately collect evidence of an affair.
This easy-to-use spy app shares all activities performed on the husband's phone on a web-based control panel, accessible on any modern browser. Plus, it works on pretty much every Android and iOS device.
Key Features of Spylix Phone Spying App
With the Spylix app, you can track your husband's messages (even the deleted ones), along with details on the sender/receiver, such as name, number, and picture.
Timestamps are also available. In addition, this app lets you monitor the call logs and status.
How Do You Know If Your Husband Is Cheating without Proof?
Learn how to find out if your husband is cheating via Spylix by following the step-by-step instructions below:
Spy on Husband's iPhone
Step 1: Sign Up
On the Spylix website, tap Sign Up Free and enter your email address to make a new account.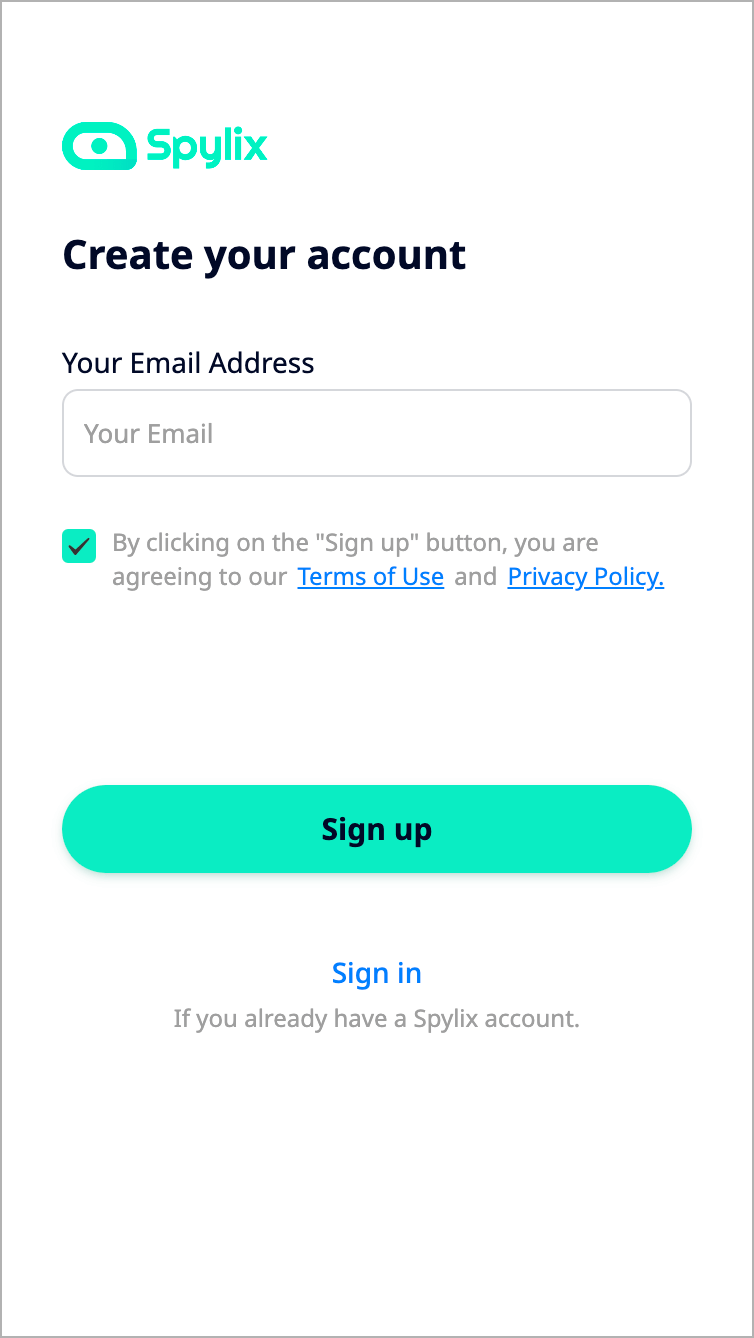 Step 2: Enter iCloud Details
Share your husband's iCloud credentials to verify their iOS device instantly.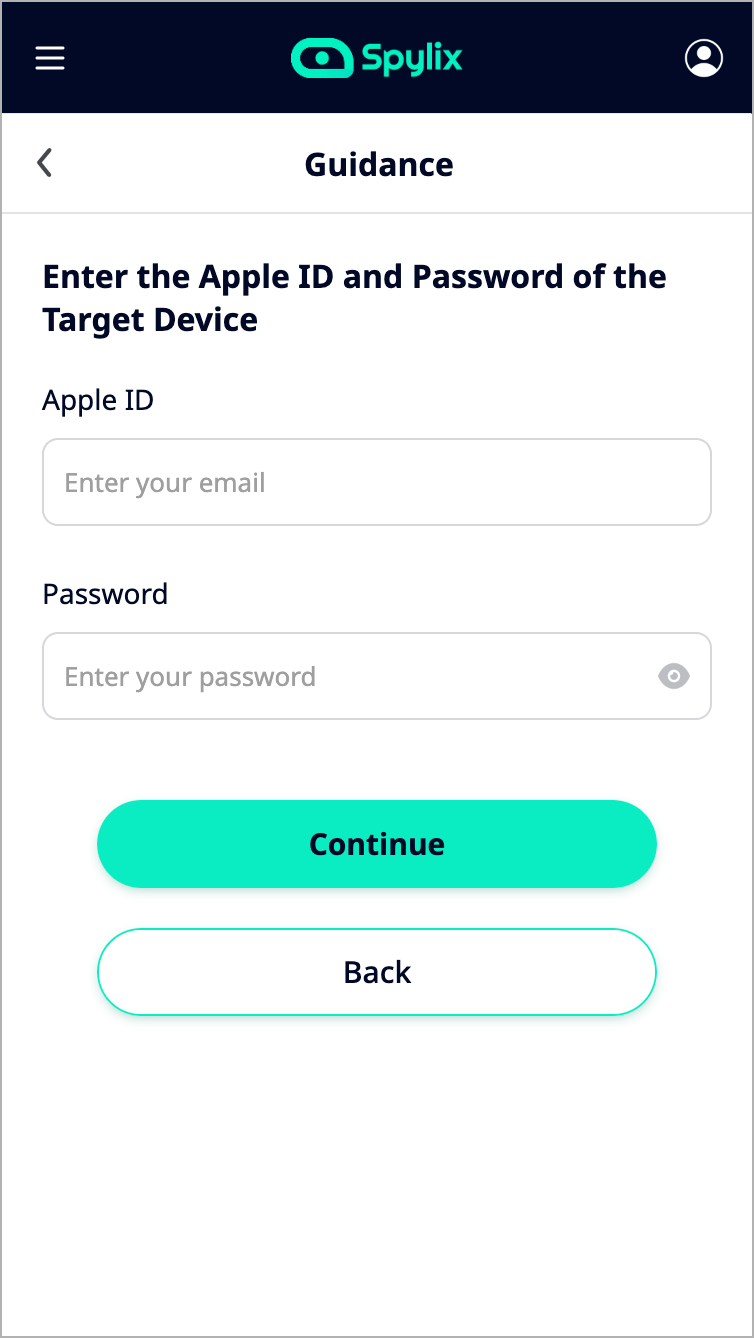 Step 3: Spy on Your Husband's iPhone Activities
Access the control panel and select any feature to verify your suspicion of cheating.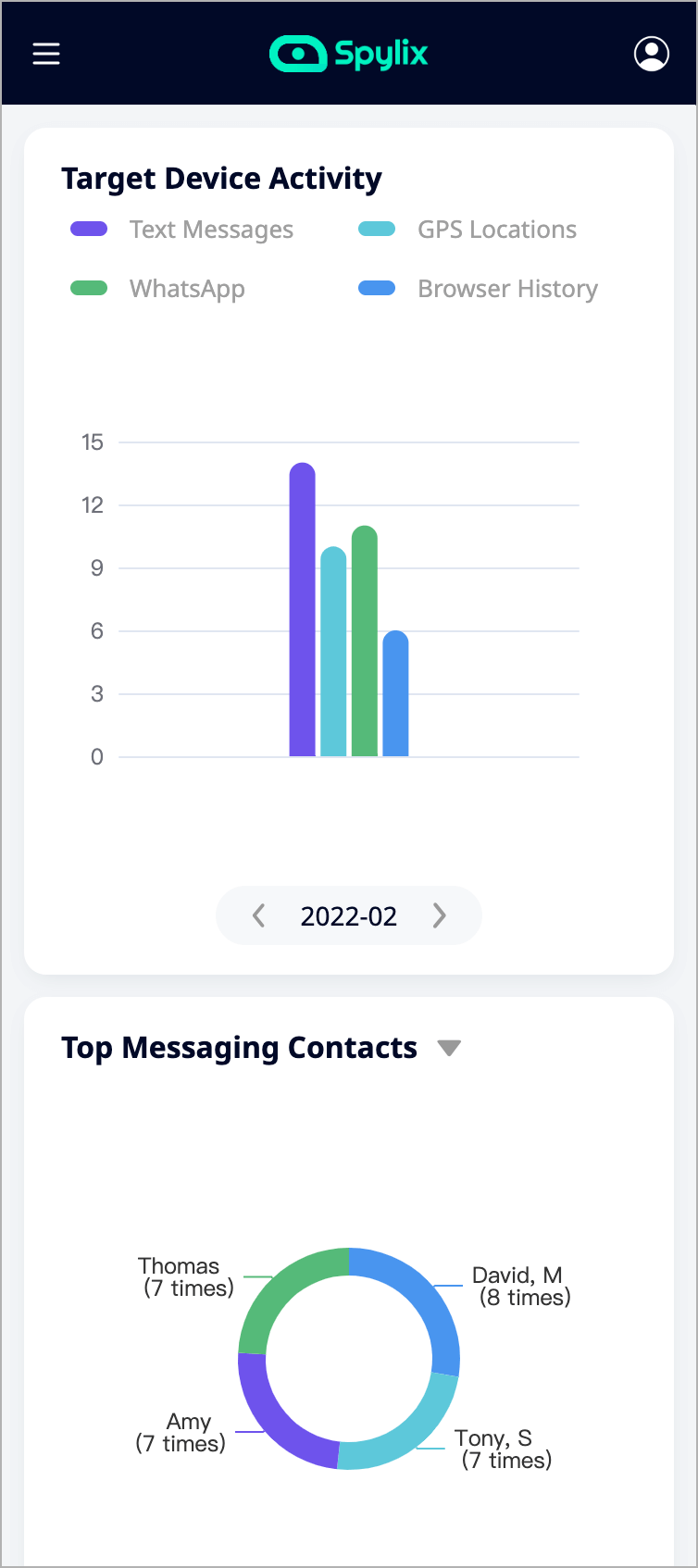 Spy on Husband's Android Device
Step 1: Make A Free Account
Access the Spylix website and enter your email address to create a free account.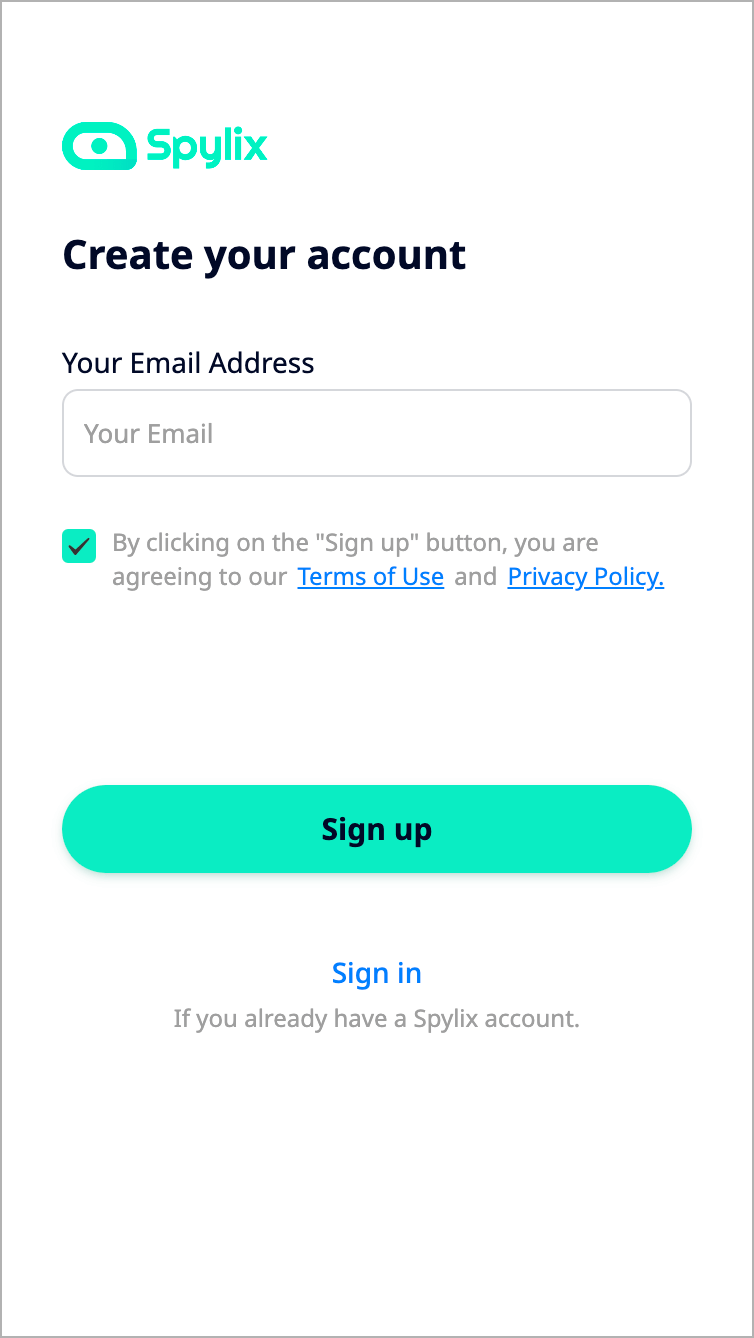 Step 2: Set up The App
On your husband's Android device, install the Spylix app by following the instructions on the account.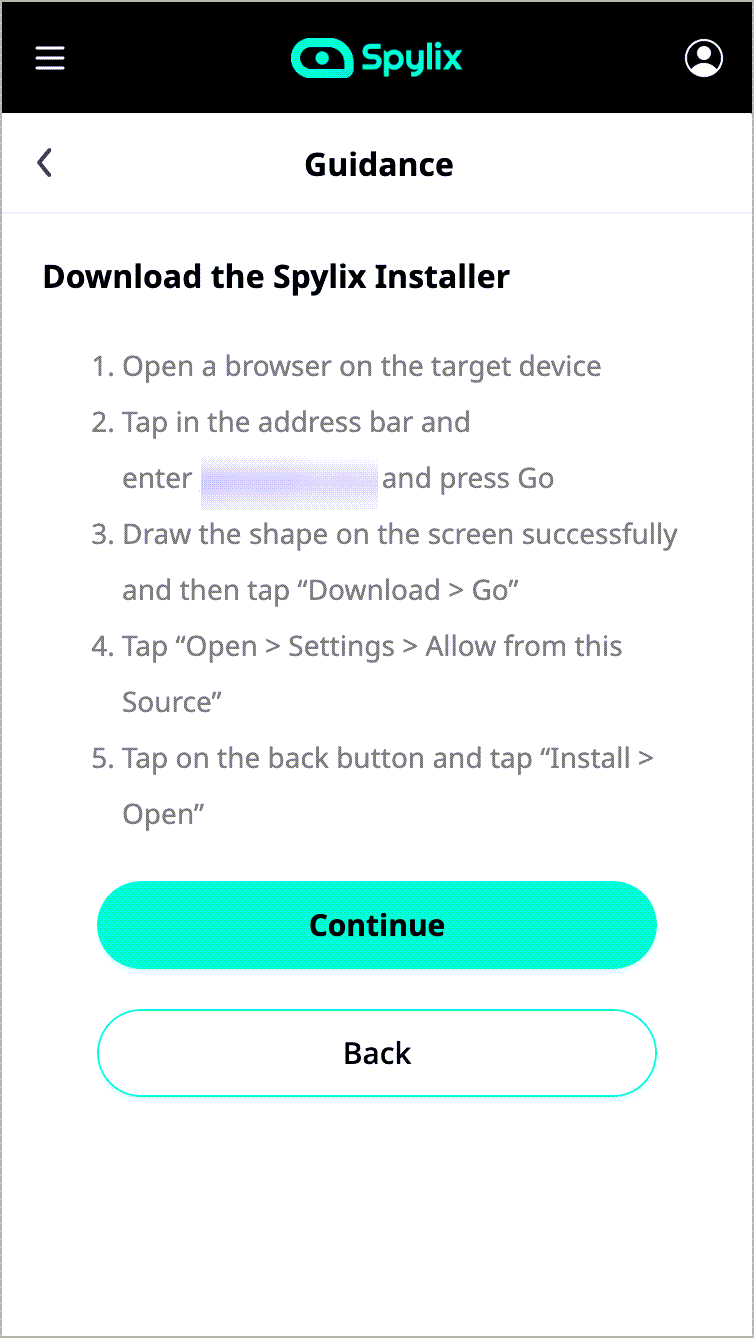 Step 3: Spy on Your Husband's Android Device Activities
Go to the online dashboard and click any suitable option to view evidence of cheating.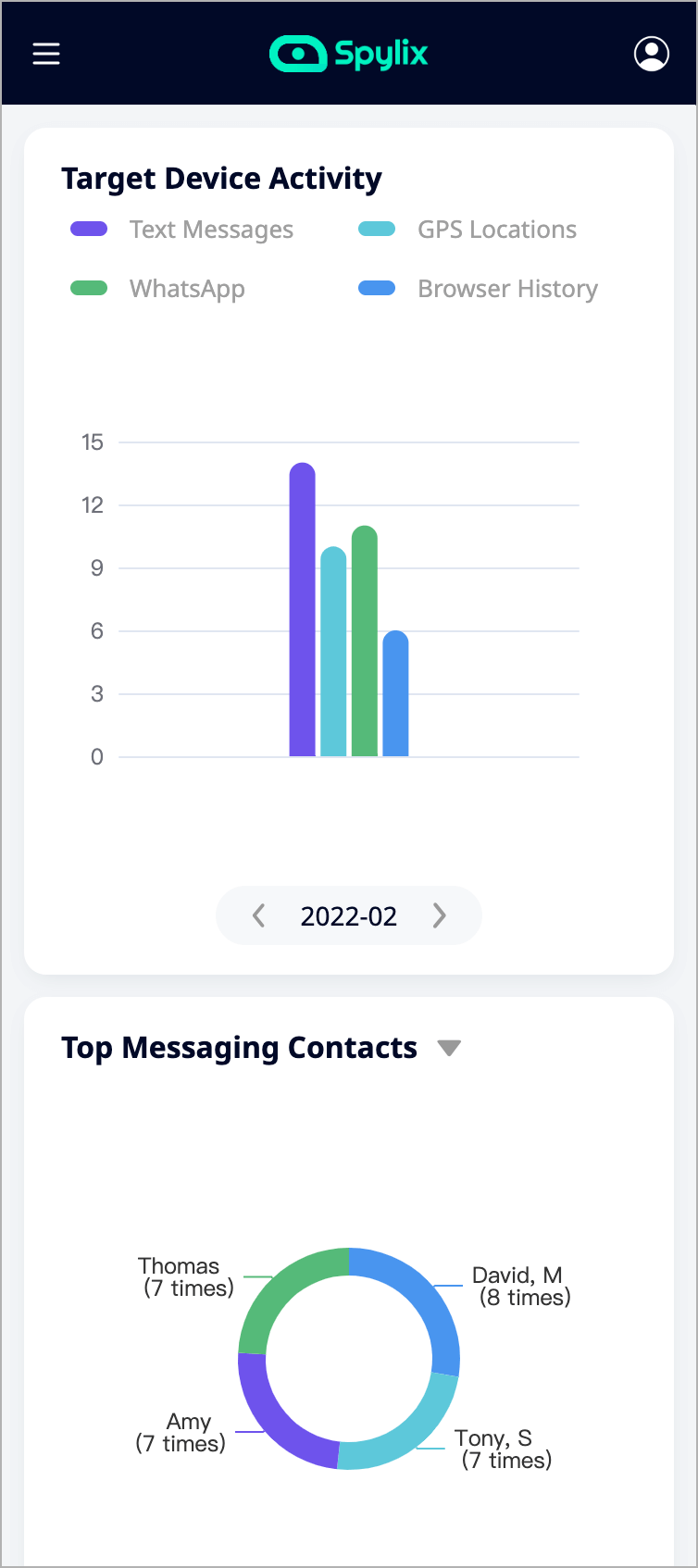 What Else Can Spylix Do?
Spylix lets you track the following details on the husband's phone as well:
Track his location
Monitor his browsing history
View his social media accounts (WhatsApp, Snapchat, Telegram, Skype, Messenger, Instagram, etc.)
Check installed apps and block them remotely
Keylogger to monitor the keystrokes
Why Choose Spylix as The Best Phone Spying App?
Here are the top reasons why you should opt for it to track your husband's cheating activities:
Intuitive interface
Easy sign-up process
Cost-effective plans
No requirement for jailbreak or root
Customer service accessibility 24/7
Part 5: What Should I Do If My Husband Is Truly Cheating on Me?
The key is remaining calm and not sharing any indications that you have been hurt. Seeing you in a vulnerable position might allow the cheating husband to blame you for his misdeeds.
We suggest asking your husband directly how he views the future of the relationship.
Seek out your friends, and spend time with them to cope!
You can also consult a professional for help transitioning out of the marriage.
Conclusion
This ends our discussion: "I suspect my husband is cheating but I have no proof"!
Only noticing the signs isn't enough; you may require solid proof of his infidelity. However, as shared in this article, it is quite challenging to secure substantial evidence without alerting the cheater.
So, for this reason, we recommend Spylix, which lets you track your cheating husband who still stay married without him knowing.