If you have kids, you might want to know how to block adult content from being accessed on their smartphones. It is because children can easily get exposed to such material on the internet.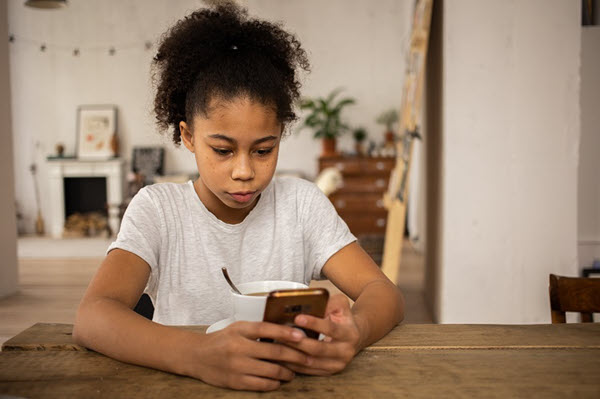 However, you can use an adult blocker to help deal with blocking such sites on your kids' smartphones.
So, check it out!
How Does Adult Blocker Work?
An adult blocker is a browser add-on, app, or software, which allows parents to control the sites the child wants to visit. When the kid accesses a website, the adult site blocker will prevent the browser from opening it.
Also, it will only allow the child to access the websites that you want them to visit(which are age appropriate).
You can do that by configuring the blocker app, like which website to block and which not to, the time to make it inaccessible, and the time period to override the blockage.
Basically, the adult blocker app is similar to the firewall program used on computers.
10 Best Adult Blockers for You
Parental control adult blockers are among the best solutions for a parent to keep their child safe from explicit content on the internet.
Otherwise, it is quite challenging to bypass it(it is everywhere, including popular sites like Twitter).
Here, we have listed the 10 best adult content blocker platforms. Have a look!
1. Spylix - The Most Helpful Adult Blocker
Spylix is a comprehensive mobile application for parents to protect their kids from malicious, pornographic, and adult material that they can find on the internet from a smartphone.
It runs in stealth mode, so you don't have to worry about anything getting too suspicious. Also, it is packed with several interesting features to manage the child's smartphone usage(discussed in the later section).
Supported Devices: Android, iOS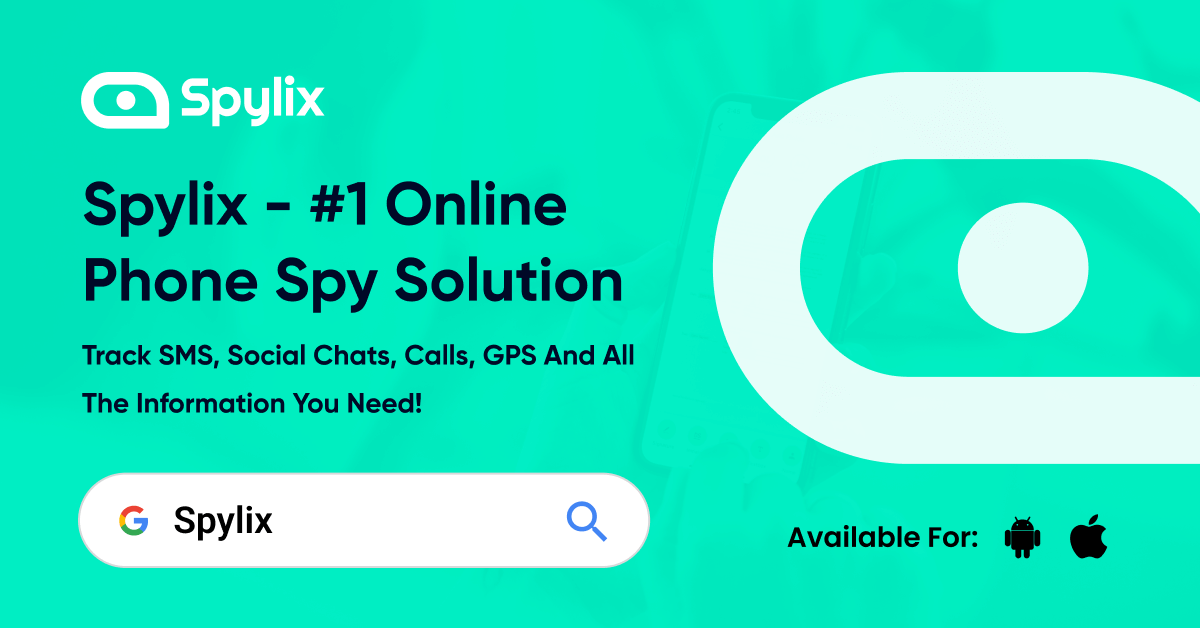 Pros:
Undetectable
Easy to use
One-click solution
Cons:
Have to manually install the app on the child's Android phone
Editor Comments on Spylix:
Spylix offers free sign-up and a variety of parental control features that enable any parent to block their child's access to every adult-based website on the internet. The customer support is responsive, and it is quite simple to install Spylix on the target smartphone.
2. Parental Control - Adult Blocker
This extension is an adult blocker for Chrome users. If your child spends a lot of time accessing websites on their computer, then we recommend enabling Parental Control - Adult Blocker on the Chrome browser.
This service detects keywords, such as porn, adult content, or pornography, and marks the website as inappropriate.
Supported Devices: Chrome browser for Windows and macOS users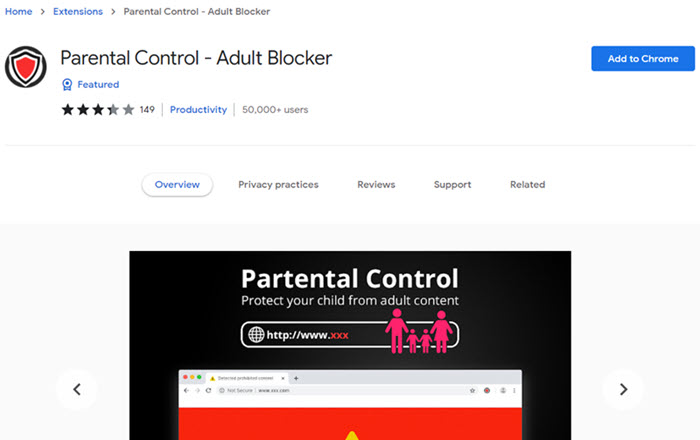 Pros:
The icon can be hidden
Password protection
Cons:
Can easily be disabled
Not a complete solution to block adult content
Editor Comments on Adult Blocker:
This extension sometimes blocks social media sites such as Twitter and Facebook. Moreover, there is no live support, and the child can quickly detect the presence of this extension. Also, it does not work in incognito mode.
3. Adult Blocker - An Add-on Tool for Web Browser
Adult Blocker is an ingenious browser extension designed to help parents protect children who use the internet from accessing adult and offensive websites at inappropriate times.
Supported Devices: Windows

Pros:
It offers the blacklist and whitelist feature
Password protected
Cons:
Not a foolproof adult blocker
Editor Comments on Adult Blocker:
The add-on is a bit outdated and offers no technical support. Also, it does not work on all modern browsers(you have to ensure that your child uses a specific browser).
4. Adult Block Site
This is a secure browser extension that enables you, as a parent, the complete freedom to control what type of content the child can view on the internet.
Moreover, Adult Block offers password protection, letting you control the settings and prevent your kid from uninstalling it.
Supported Devices: Chrome/Firefox for Windows and macOS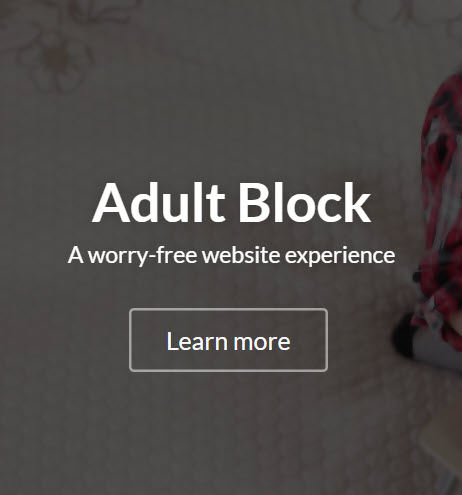 Pros:
Powerful features
Blocks 99% of inappropriate sites
Cons:
Not available on the Opera browser
Editor Comments on Adult Block Site:
This is a compact browser extension made by professionals to ensure that no underage person can access pornographic material on the internet. Though there is no live chat, the email support feature is highly responsive. Also, cloud-based security preserves your and your child's data.
5. Adult Block - Apps on Google Play
Not only does this adult content blocker(Android version of Adult Block) ban explicit sites automatically, but you can also set custom words so that your child can't access the URL containing them.
Besides, this app is easy to use and lightweight(putting no strain on the child's phone battery).
Supported Devices: Android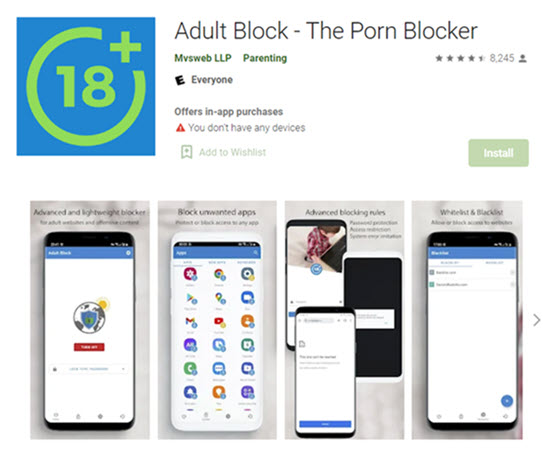 Pros:
It supports all default browsers
7-day free trial
Cons:
Only for Android users
Contains bugs(after the recent app update)
Editor Comments on Adult Block:
If your child uses an Android device, then this is an excellent app as it works on all browsers compatible with the smartphone. However, the latest update has caused some concerns among the users as this app is now blocking every website on the browser.
6. Block Pornography - Net Nanny
If you fear that your child can get accidentally exposed to Adult or mature content on the internet, then Net Nanny can ensure nothing of such sort happens.
It offers the internet filter feature, which aims to minimize accidental exposure to adult content and pornography by allowing parents to delegate screen time.
Supported Devices: macOS, Windows, Android, iOS, Amazon Fire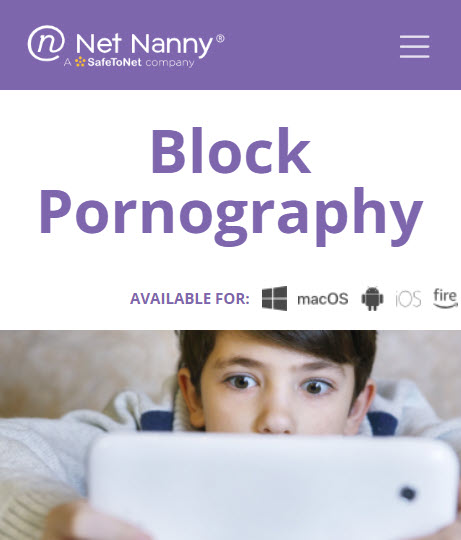 Pros:
Cross-platform
Top-rated
Advanced features to track every activity
Cons:
Subscription-based
Costly
Editor Comments on Net Nanny:
Net Nanny is perhaps among the most complete adult site blocker software available. Every feature makes sure that the child's browsing experience is safe and knowledgeable. However, the site lacks live customer support, and you have to send an email to interact with the technical crew.
7. AdGuard AdBlocker
AdGuard is a robust solution that provides you with an easy way to block online ads and protect yourself from unwanted content. It has a wide range of applications which include the ability to whitelist websites.
Supported Devices: Windows, macOS, Android, iOS
Pros:
Strong data protection measures are available
Virus proof
Easy to navigate
Cons:
Annoying pop-ups(with the free version)
Do not filter all ads
Editor Comments on AdGuard:
AdGuard is an extremely useful and powerful application that enables you to effectively manage the kid's browsing experience by blocking malicious sites. It also offers a statistical analysis of ads and viruses.
The email support is good enough, but the platform requires a live chat service.
8. Block Site - An Adult Blocker for Chrome
Using the Block Site extension Chrome, you can customize which website is safe for your child and which isn't. The password protection feature does not allow anyone other than you to remove the extension from the Chrome browser. Moreover, you can hide the extension's icon from the menu.
Supported Devices: Chrome extension for Windows and macOS
Pros:
Cons:
The unlimited blocklist is only available with the premium version
It does not work on YouTube
Editor Comments on Block site:
Block site is handy for filtering bad(pornographic) content on the internet. But, the service only works on the Chrome browser, and there is fairly non-existent customer support.
9. Turn Google SafeSearch On
SafeSearch is one of the great parental control settings offered by the Google Search Engine. Several questionable websites and explicit images or videos can be filtered out by SafeSearch, making it helpful for immature audiences, such as your child, to avoid accidental viewing.
Supported Devices: Every device with a working browser
Pros:
Cons:
Only blocks search results
Not always accurate
Editor Comments on SafeSearch:
It is a free method to filter adult-based search results, but any tech-savvy child can still access the website. Also, there is no customer support!
10. Canopy for Adults
Canopy helps parents voluntarily control what content their kids can access online without the need for special hardware or technical know-how.
Supported Devices: Android, iOS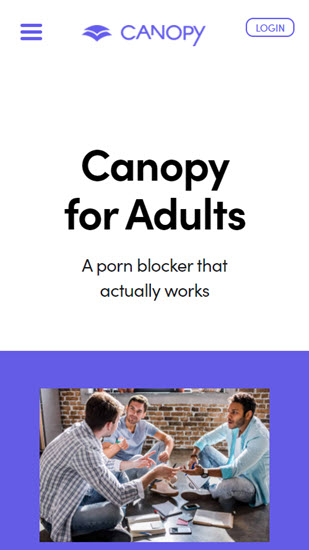 Pros:
30-day free trial
Easy to install
The dedicated porn blocker app
Cons:
It does not block every mature content(partial nudity)
Editor Comments on Canopy for Adults:
Customer support is available via phone and email(quite responsive). Overall, the app works like a charm, but it does not block semi-nude pictures, which could be harmful to the child.
How to Make Use of an Adult Content Blocker?
Once you select the best-suited adult site blocker, the next step is learning how to install it.
Well, if you have chosen Spylix, then the process to add it to the kid's Android or iOS phone is incredibly simple.
Just follow the guidelines below:
How to Block Adult Content on Android Phones?
Step 1: Create An Account
First, enter your email address to create a new account on Spylix for free. We recommend setting a strong password as well.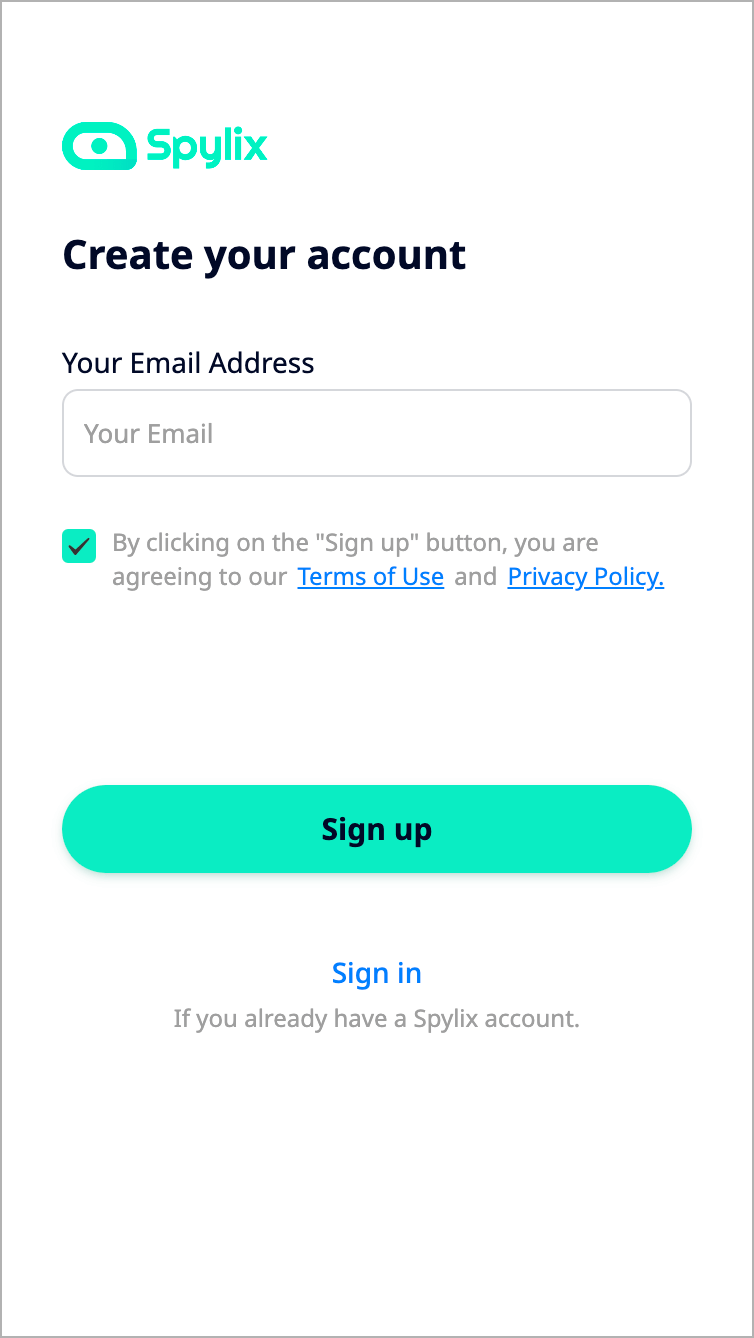 Step 2: Set Up on Android
Follow the guidelines mentioned on the interface to learn how to quickly add the Spylix application to your kid's Android device.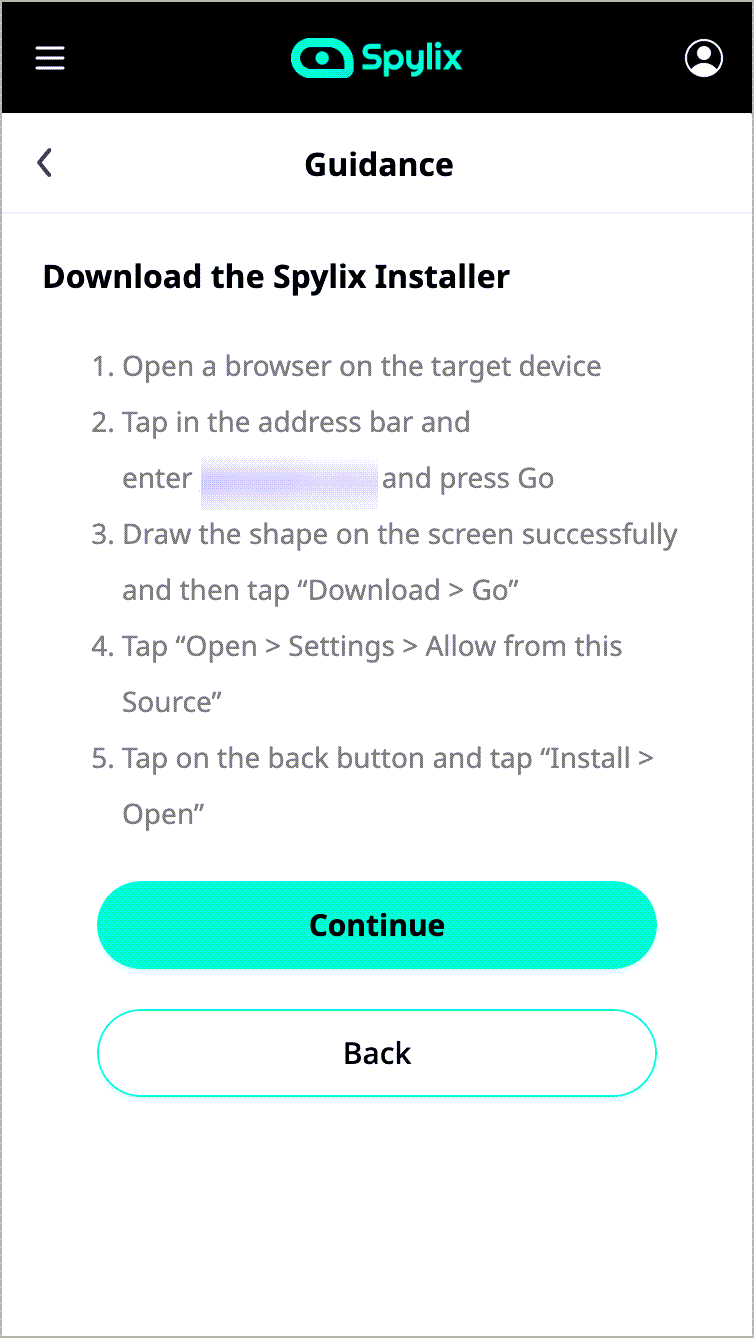 Step 3: Start Monitoring
Once all is set and done, open your Spylix account to access the Dashboard, where you can view the websites opened by the child and block them(if inappropriate).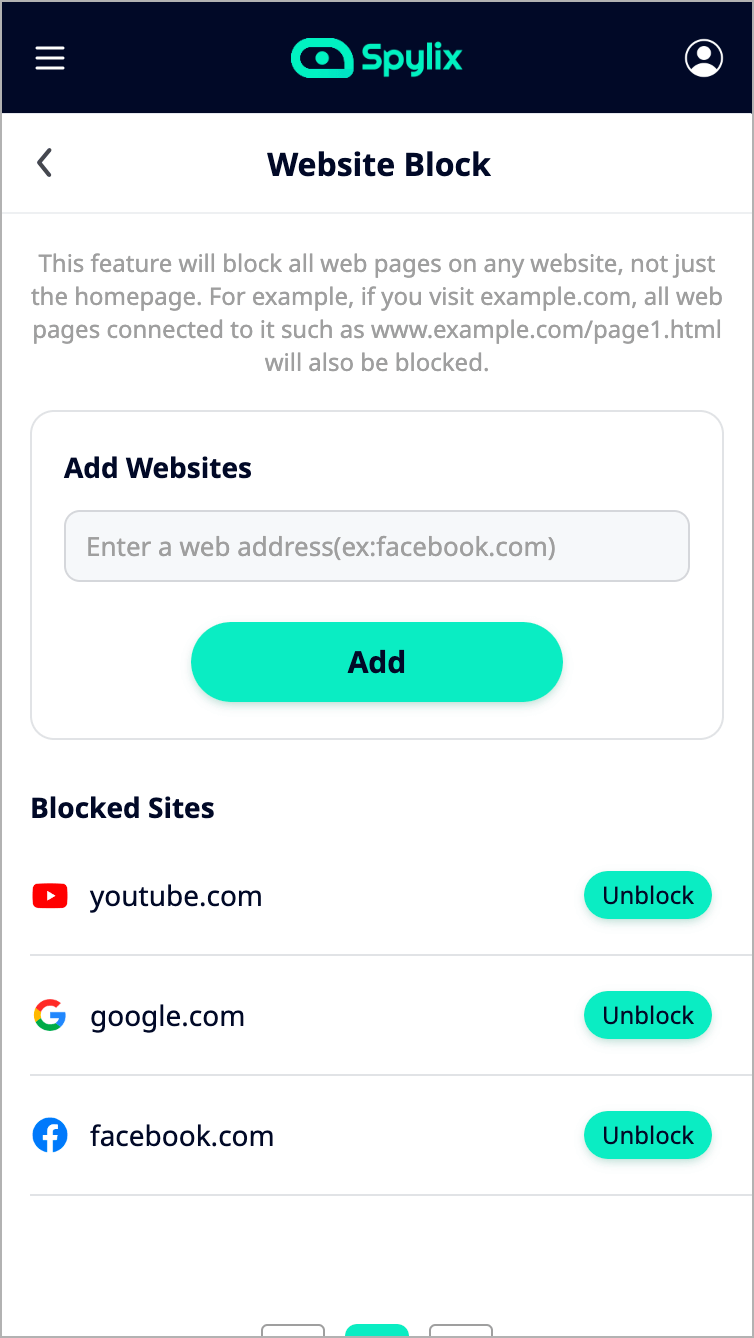 How to Block Adult Content on iOS Devices?
Step 1: Create an Account for Free
Create an account for free by entering a valid email address.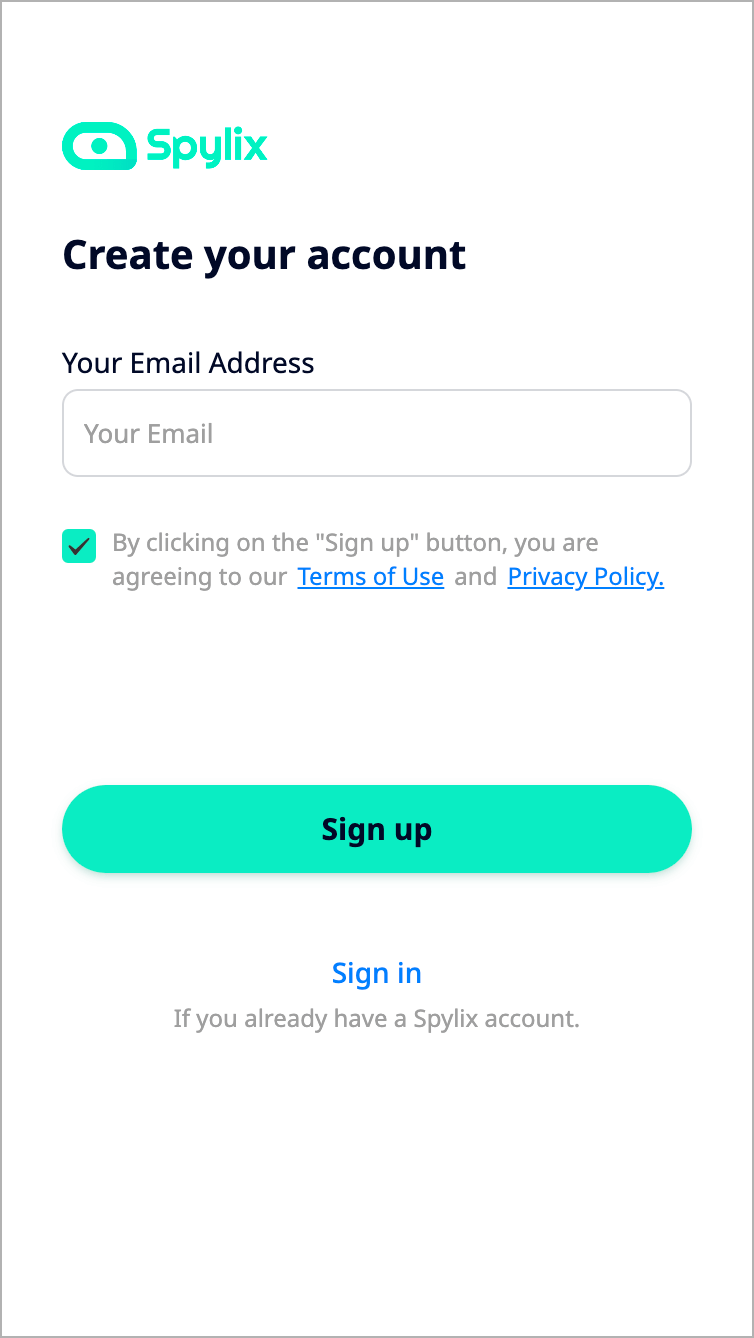 Step 2: Enter iCloud Credentials
Give the child's iCloud account information to verify their iOS device.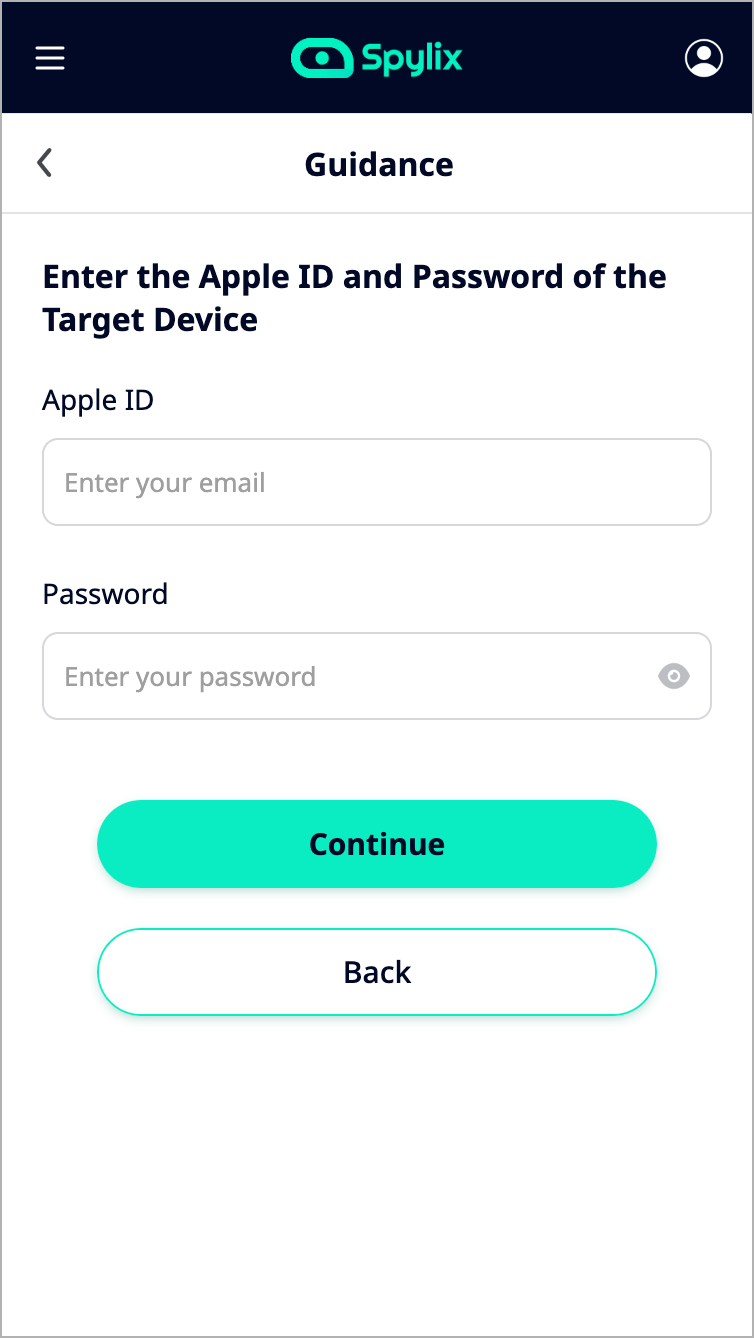 Step 3: Start Monitoring
Open the newly purchased Spylix account to view the internet activities and block them(from the Control Panel).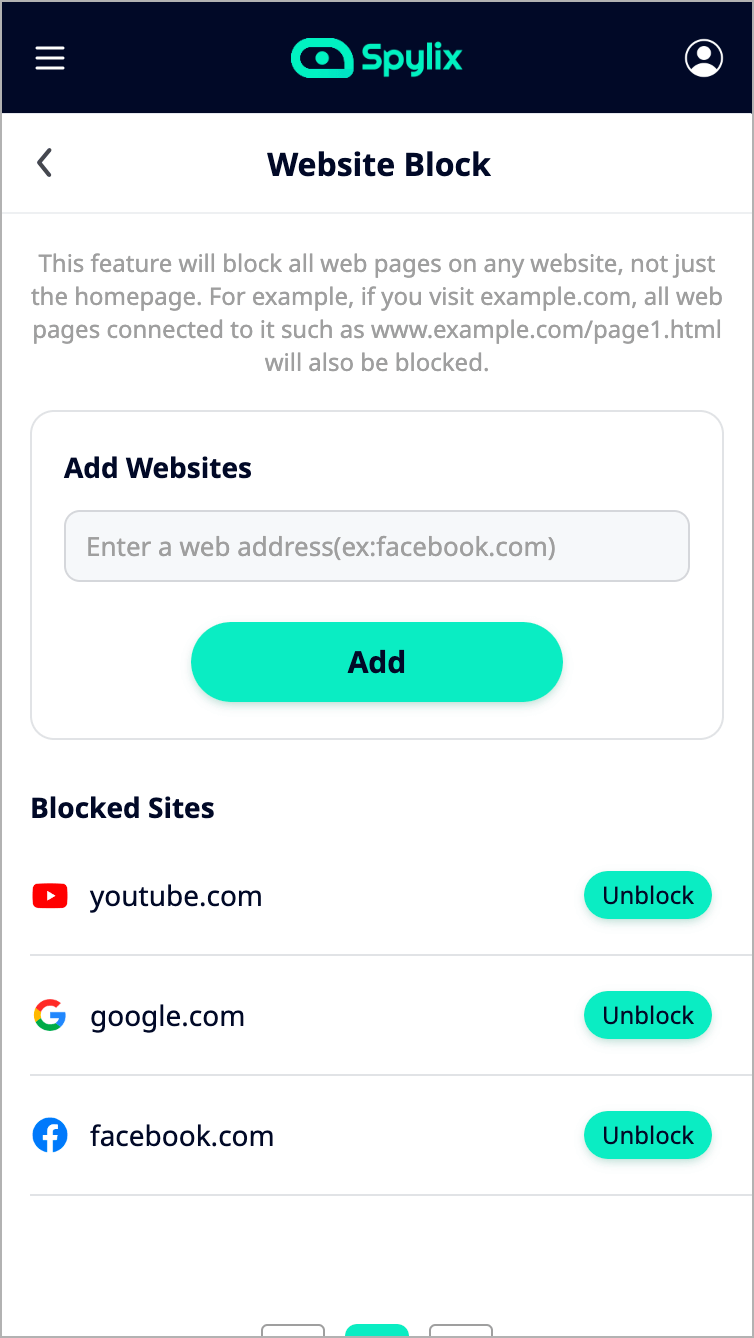 Why Spylix?
Most platforms mentioned in this tutorial are only capable of blocking harmful content accessible on a device's browser.
But what about the images exchanged on social media apps?
Well, it is where Spylix comes in to help. You can easily check the chat history of all the popular applications, including WhatsApp, Snapchat, and Instagram, using this handy platform.
Also, Spylix lets you check the live location of your child and set geofencing(letting you know instantly if they visit a restricted zone).
For the reasons mentioned above, Spylix is a recommended adult website blocker!
Conclusion
Adult blocker apps are always the best way to keep your kids safe from any kind of inappropriate online content. We have listed the top 10 platforms in this guide.
So, now it's your responsibility to choose the best adult site blocker for your kids. However, Spylix is a complete option to keep a check on your child's all on-phone practices remotely!