As a parent, one thing that gives you peace of mind is seeing your children growing well and safe. However, with the rapid growth of technology, it is hard for parents to ensure the safety of their children. Technology is advancing, and as parents ensuring that your children are safe while using these technologies is vital.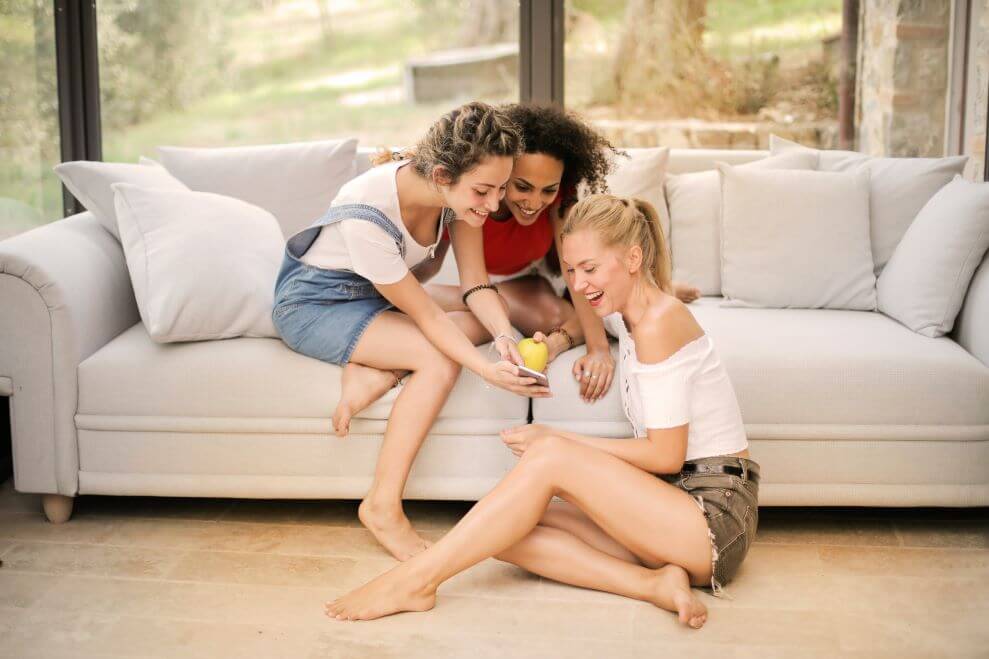 Many parents wonder if it is possible to monitor their children's activities and even restrict access to some sites that may cause harm to their young ones. Read through this article to learn of the reliable apps of iPhone monitoring for parents and ensure the safety of your loved ones.
Part 1: Why Consider iPhone Monitoring for Parents?
Children are exposed to many potential risks while using their smartphones and the internet. This makes it necessary for parents to consider using apps of iPhone monitoring for parents. Some of the reasons why parents may consider utilizing the monitoring apps are:
Restrict some of the sites that may be inappropriate for children to view, maybe because they contain adult content.
Put in place mechanisms to ensure that hackers don't install viruses and malware in their iPhones.
Put restrictions on the time their children use their iPhones, ensuring that they don't spend too much time on their phones.
Restrict the young ones from accessing sites and social networks that may be exploiting personal information to use in causing them harm.
Keep a tab of the location of your children.
Monitor the conversations of their children and who they speak to.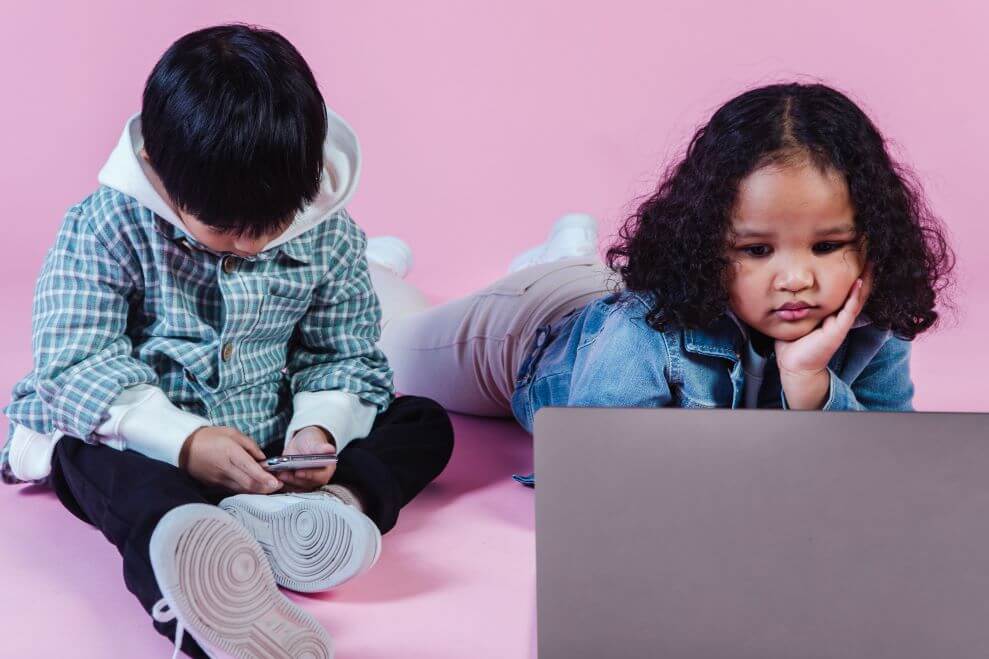 Part 2: How Do We Rate Apps of iPhone Monitoring for Parents?
When considering iPhone monitoring apps for parents, you have to consider several factors to ensure that you get the best app to meet your requirements. Some of key factors that you should consider include the following:
What features are offered by the app, and how well can you use the app to control the target iPhone?
What is the reputation of the app? Can it be effective enough and trusted?
How much will it cost to use the app, and how are the prices compared to other apps?
Will the app work for your version of the iPhone, or is it selective for specific models?
Will the apps of iPhone monitoring for parents slow down the performance of the target phone?
Can the controls be easily bypassed by tech-savvy kids?
Part 3: Top 5 Reliable iPhone Monitoring Apps in 2023
3.1: Use Spylix - The Best App of iPhone Monitoring for Parents
Spylix is the topmost app of iPhone monitoring for parents. The app is very secure and reliable, making it have a good reputation in the market as the best app that can be trusted to monitor your children. Spylix is very powerful and does not slow down the performance of the target iPhone in any way while controlling it. The app works in all iPhone models and Android versions, making it suitable for all users.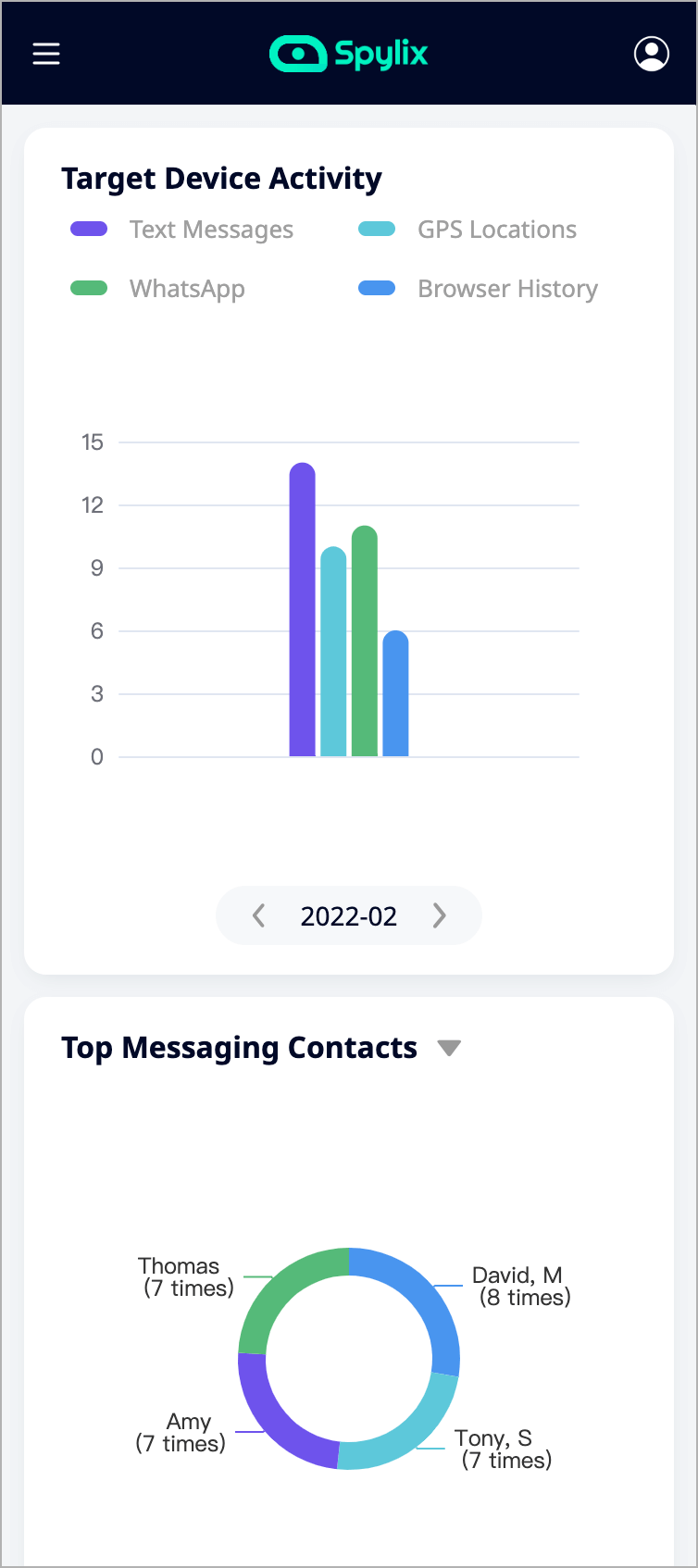 Key Features of Spylix
1. Check Inbox
Spylix allows its users to check the private messages stored in the target phone easily. All the messages stored in the inbox are uploaded to the Spylix dashboard, allowing you to view them easily.
2. View All Messages
 The best thing about Spylix is that you can view all kinds of messages, whether they have been deleted or not. All the outgoing messages, as well as the received ones, are displayed.
3. Read Message Content
Spylix allows you to open any message and read its contents all from its user-friendly dashboard.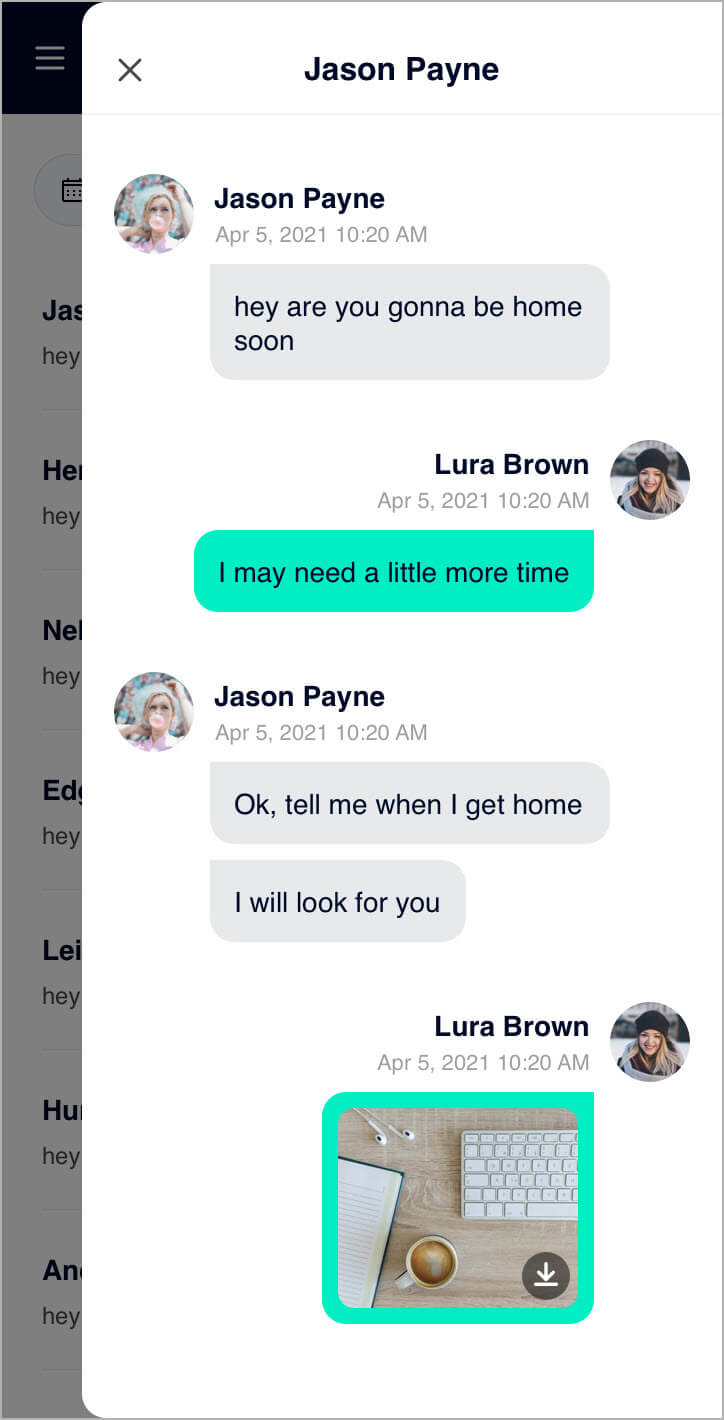 4. Get Access to Details
Besides Spylix showing the contents of the messages, it allows you to view other credentials such as the sender of the message or receiver and their photos if attached.
5. Spy on Date and Time
With Spylix, you can know when a message was sent or received. It gives you the flexibility to track the time of every activity, making it the best app for iPhone monitoring for parents.
6. Track Social media
All the social media platforms like WhatsApp, Facebook, Instagram, Snapchat, and others are monitored. Every activity undertaken on these platforms gets recorded and uploaded to your dashboard. if you need a porn block, Spylix is also a good choice.
7. GPS location
You can know your child's location while using Spylix because it tracks the GPS location, including the previously visited places.
8. Keylogger
Spylix captures and records all the keys that are clicked on the target iPhone and upload them on the dashboard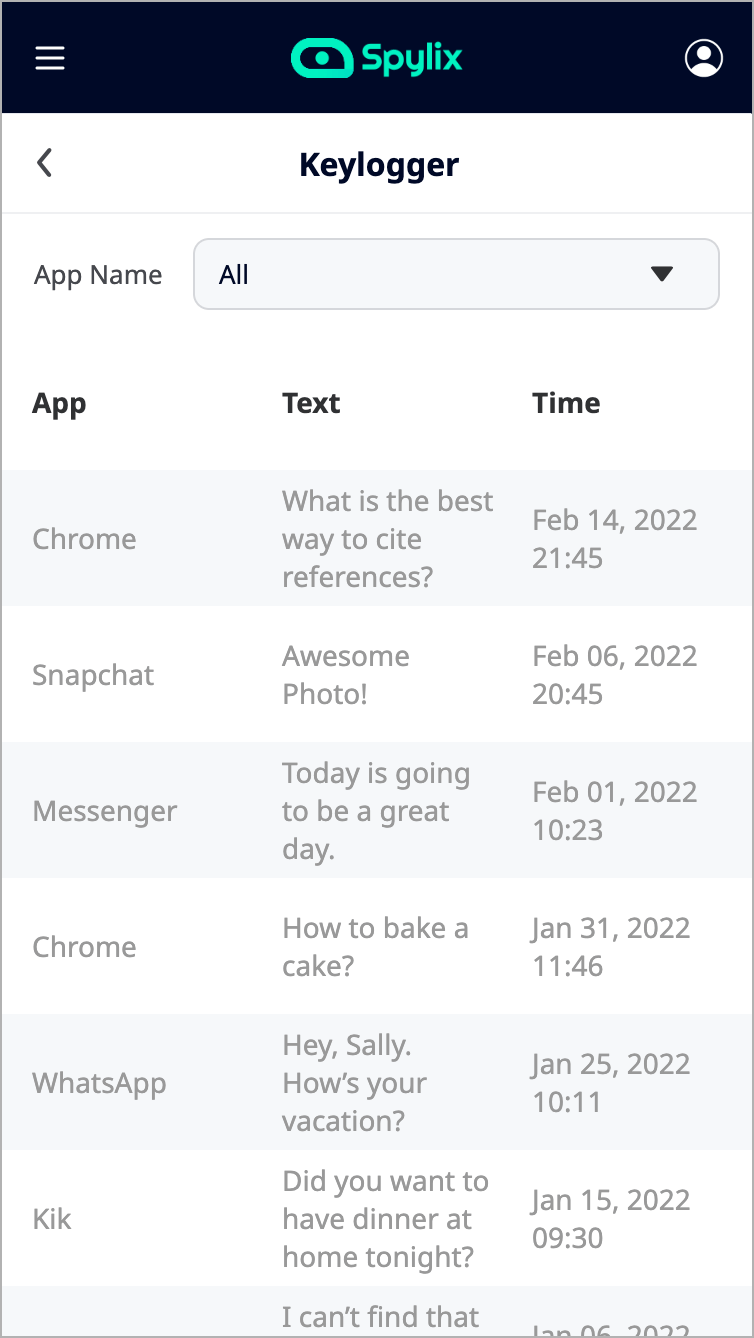 9. Calls history
Spylix is capable of recording all the calls made on the target phone and the received ones.Additionally, the call logs and duration of each call are displayed.
10. Undetectable
The app works in stealth mode, making it undetectable. Therefore, your kid will not suspect that you are monitoring him.
11. Works Remotely
Spylix allows you to monitor every activity from the comfort of the Spylix dashboard. You don't need to access the target iPhone to monitor it physically. You just need its iCloud credentials.
12. Ensure Privacy
The main goal of Spylix is to ensure that all information about your child is kept private as you monitor them. Therefore, you don't have to be worried about any data being leaked.
13. Compatibility
Spylix works well for all models and versions of both iPhones, making it the best choice for monitoring your kids. additionally, it works with all Android versions.
Use Spylix in Three Easy Steps
Step 1: Click the "Try Now" button to sign up for free for a Spylix account. Use your email as the username.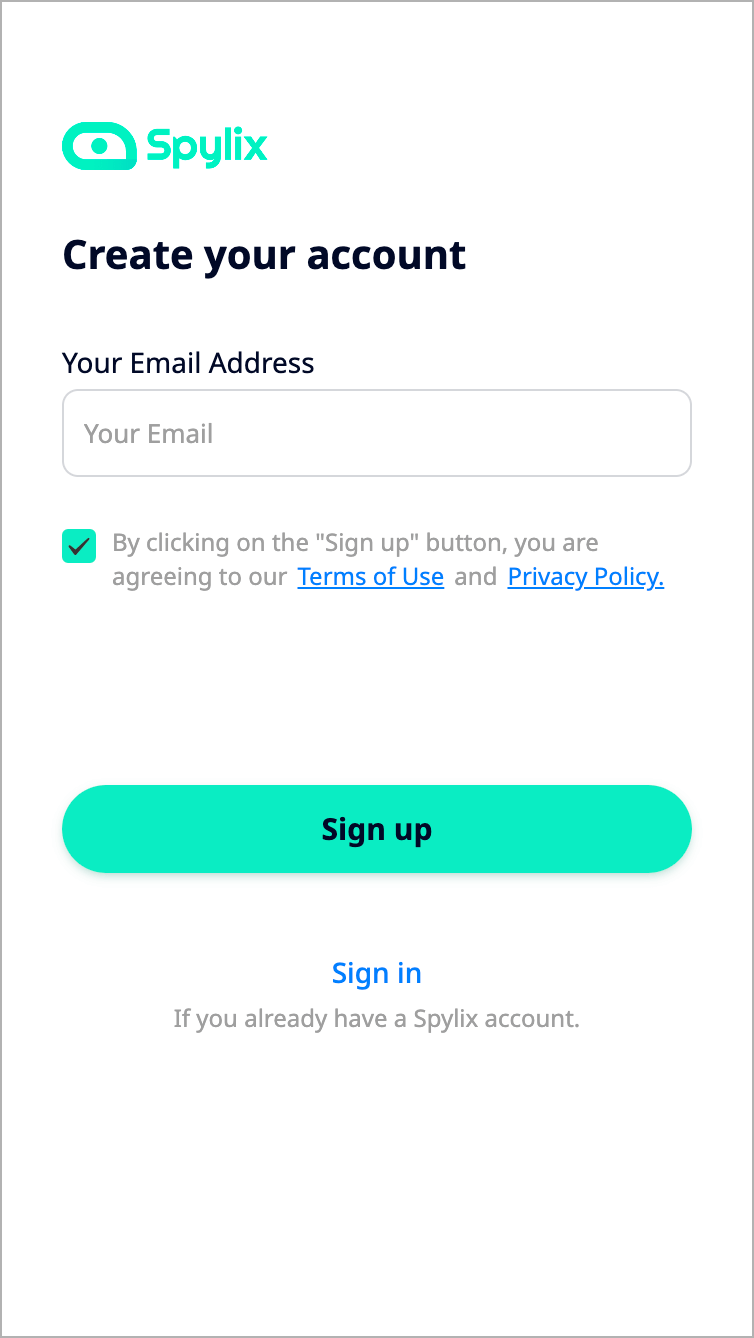 Step 2: Select iOS as the target platform, then follow the guide on the screen to finish setting up Spylix.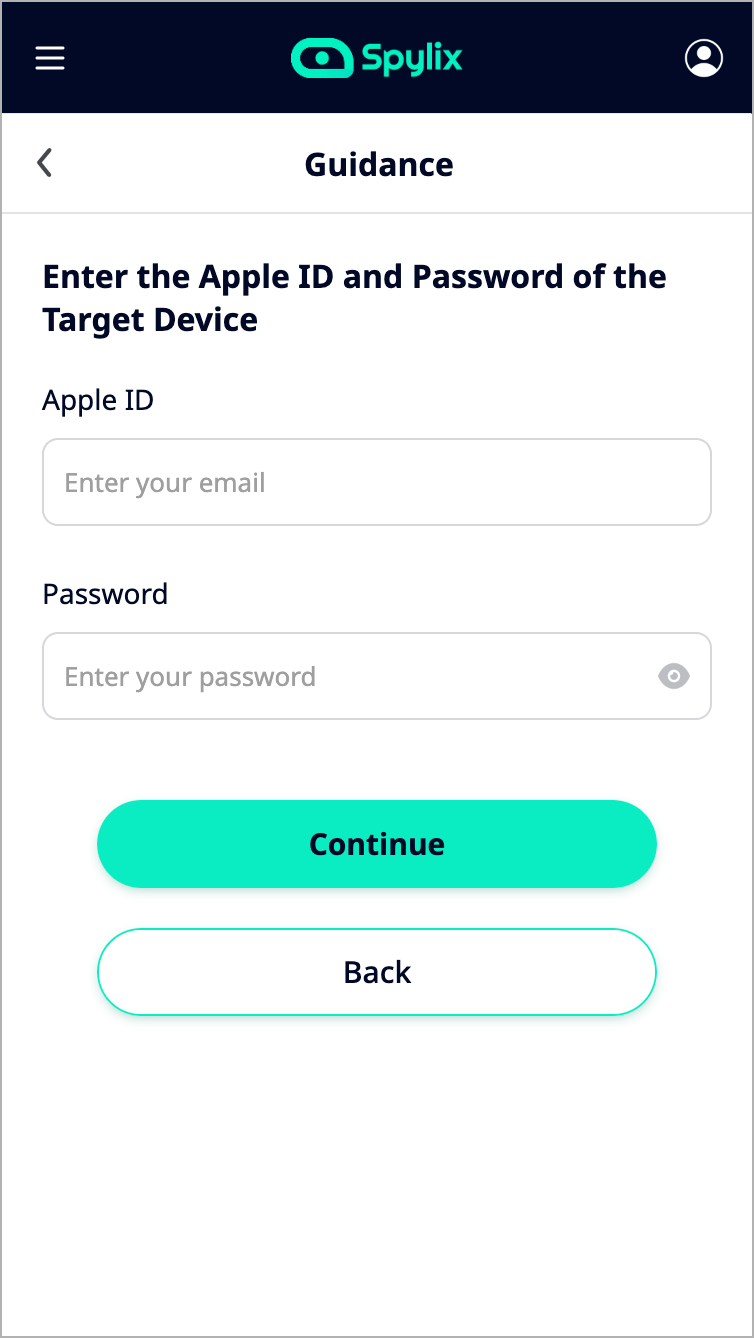 Step 3: Start monitoring your kid from the Spylix dashboard.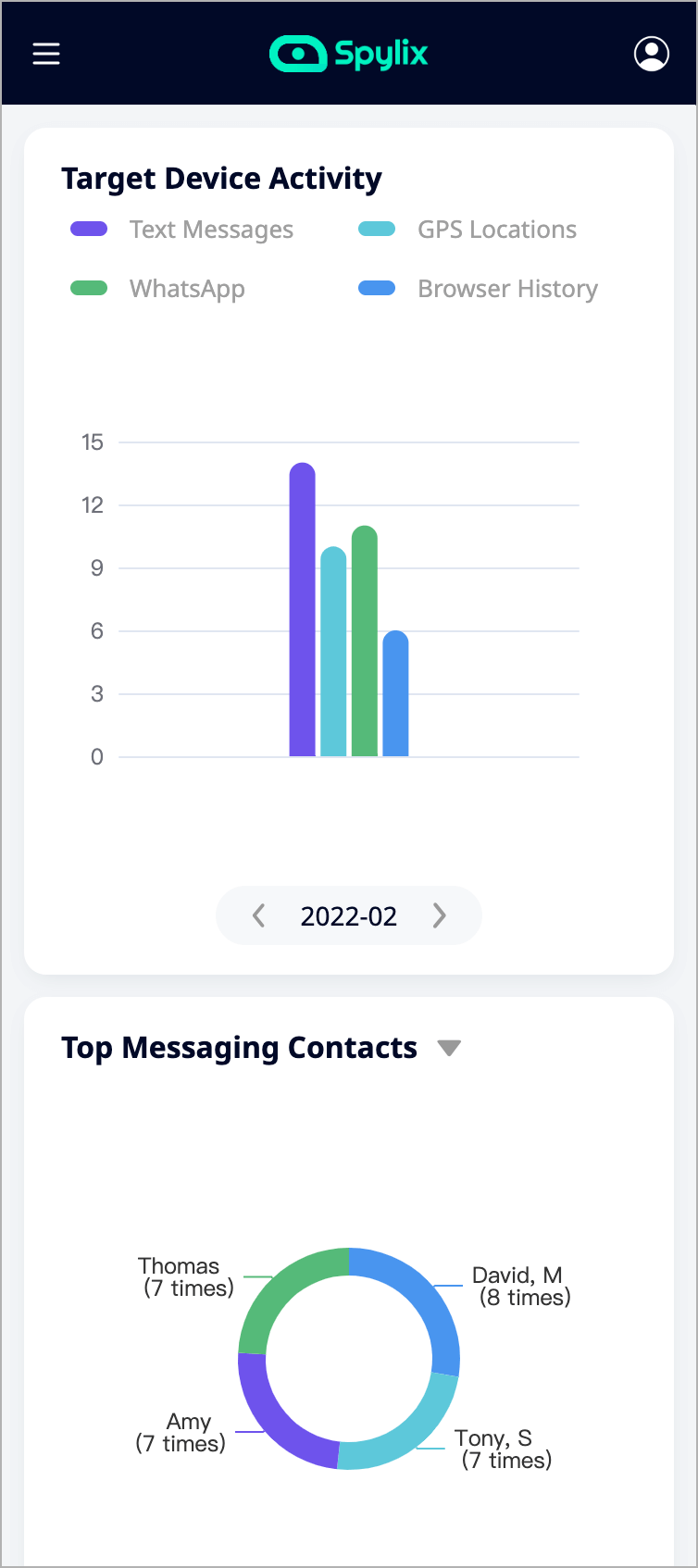 If you are looking out for iPhone monitoring for parents, go for Spylix. It offers many reliable features, as shown above. Spylix is also the most affordable as compared to other apps making it the best app.
3.2: Use mSpy - An Easy Way to Monitor your Kids' Phones
mSpy is one of the apps of iPhone monitoring for parents that can easily monitor your kids' activities. The app works well for both Android and iPhone. The advantage of using mSpy is that you don't have to jailbreak the target iPhone before using it.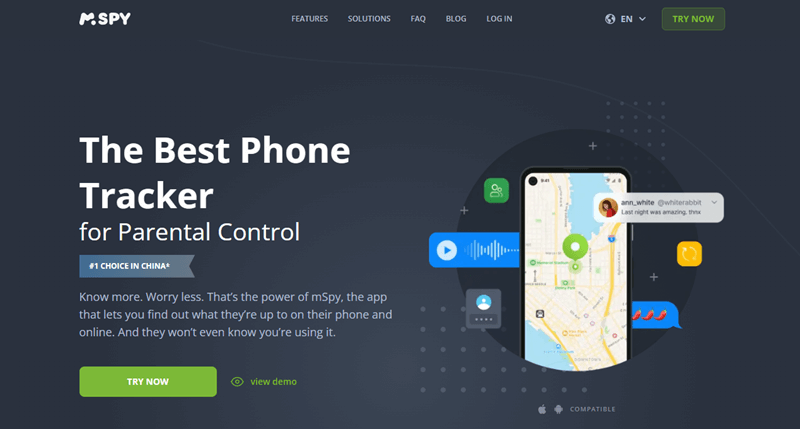 Features of mSpy:
The app can help you create geofences on the target phone, helping you know when your kids enter or leave a given area.
mSpy records all the keys that your kid clicks, enabling you to access all apps and sites they access.
The app offers constant customer service to its clients.
Pros:
The app does not require the target phone to be jailbreak.
It offers constant customer support.
It has great features
Cons:
It does not support monitoring of many advanced features.
mSpy is pricey.
mSpy Vs. Spylix
One thing that makes Spylix stand out among iPhone monitoring apps for parents is that it is very affordable and effective. But for mSpy, it is costly.
3.3: Use MobiStealth - A User-friendly Monitoring App
Mobistealth is a monitoring software for iPhone that can monitor all information on a kid's target phone and send it to the parent.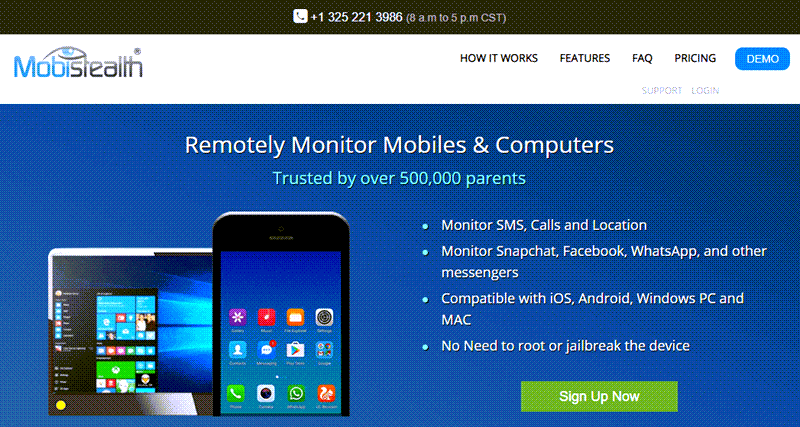 Features of Mobistealth:
It is an iPhone monitoring for parents that can check on SMS, web Skype history, and other information.
The app can capture all the conversation, including any sound from the surrounding.
Pros:
It works on different operating systems such as iOS, Android, Blackberry, and others.
Offers good customer support.
Cons:
Customer support can be accessed only through the internet or call.
Mobistealth is a little expensive when compared to other apps like Spylix.
Mobistealth Vs. Spylix
Unlike Mobistealth, which offers satisfactory customer support through calls and the internet, Spylix provides excellent customer support services through email, call, and the internet.
3.4: Use Spyzie - A Good Option of iPhone Spy App to Track Location
Spyzie is a good app used to track the location and other activities of the target phone. However, you need to download this app to use it.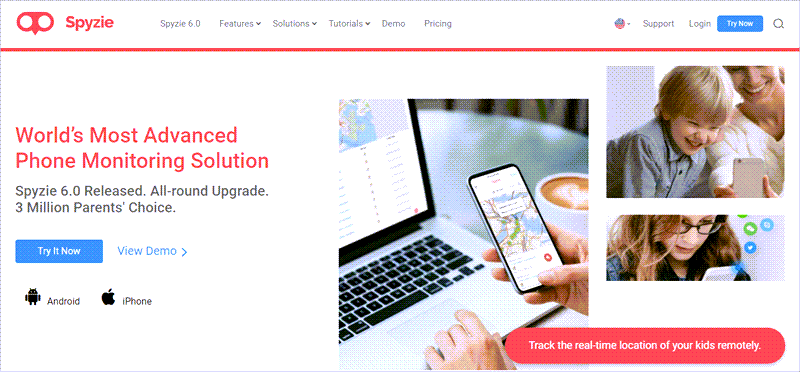 Some of the features of Spyzie are:
It enables you to track messages, calls, and locations.
You will have control over apps like WhatsApp and photos and videos.
Pros:
You get access to all text messages and other media from social media platforms like Snapchat.
The app is compatible with different iOS versions.
Cons:
Spyzie does not support many features like other apps like Spylix.
You must download the control panel of Spyzie to view the monitored data.
Spyzie Vs. Spylix
Unlike Spyzie, you don't have to download Spylix to view the captured data because the dashboard can be accessed from any browser.
For parents who want to protects their kids from innapropriate content and being bullied online, then TeenSafe can be of great help.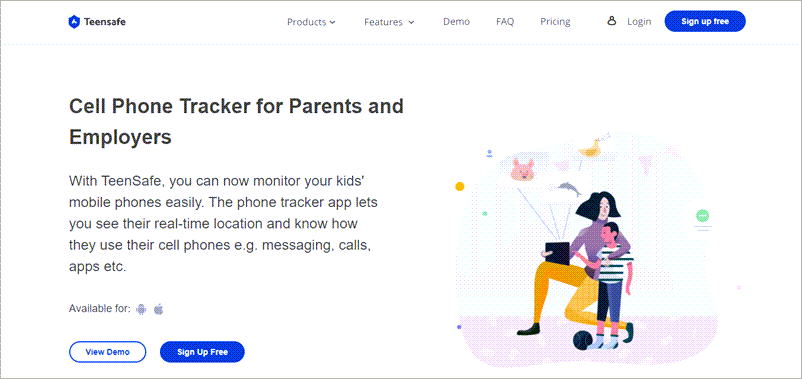 Features of Teensafe include the following:
You can track your kid's location using Teensafe.
The app allows you to monitor the calls, messages, and browsing history of your kids.
Pros:
It has a straightforward dashboard that allows you to monitor all the data.
You can start using the app to monitor your kids' activities for free.
Cons:
The app does not support most of the features on both Android and iOS.
You need to have the iCloud credentials when using on iOS.
Teensafe Vs. Spylix
Spylix supports more features on both Android and iOS, unlike Teensafe, which has limited features.
Part 4: FAQs Regarding iPhone Monitoring for Parents
4.1: Are iPhone Monitoring Apps Invading the Privacy of Children?
Although the privacy of children should be respected, safety comes first. You need to teach your children the importance of you monitoring them and ensuring that they are safe. You can use Spylix, the best app for iPhone monitoring for parents, to ensure the safety of your kids.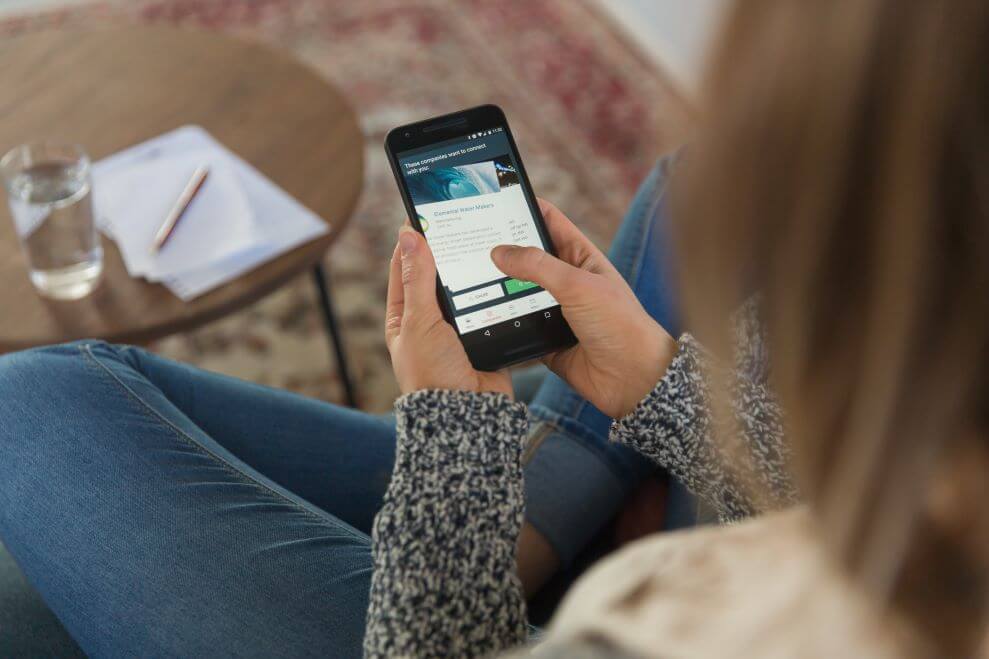 4.2: Why Should I Use a Monitoring App Legally?
It is illegal to spy on other people's activities when you have ill intentions, such as using the data to harm them. But in the case of iPhone monitoring for parents, it's legal as it ensures their safety. With the best parental control apps, it's easy for parents to monitor their children online.
4.3: Should Parents Spy on their Children's Emails and Texts?
Yes, parents need to track their children's conversations to ensure they don't involve themselves in harmful activities.
Part5: In conclusion
As explained in this article, parents need to monitor what their kids are doing with their smartphones to ensure that they don't involve themselves in activities that can cost them their life. Although their privacy is important, their safety is more important.
If you want to know which app is the best iPhone monitoring for parents, this article is all you need. Spylix is the recommended app to use because of the many features that it offers. Above all, Spylix is a very effective, reliable, and the most affordable app. Try Spylix today, and you will enjoy all its great features.