The world has become more digital. Children now spend more time on modern devices than they do physical activities.
Kids are thus vulnerable to explicit content, online threats, and cyber-bullying. To protect teens, it is important to control their online activities and interactions. This can rengbe done by blocking certain apps on your iPhone.
If you do now know the procedure, well then, do not worry!
Here, we will share how to block apps on the iPhone effectively. This way, you will be able to curb your child's addiction to their smart phone.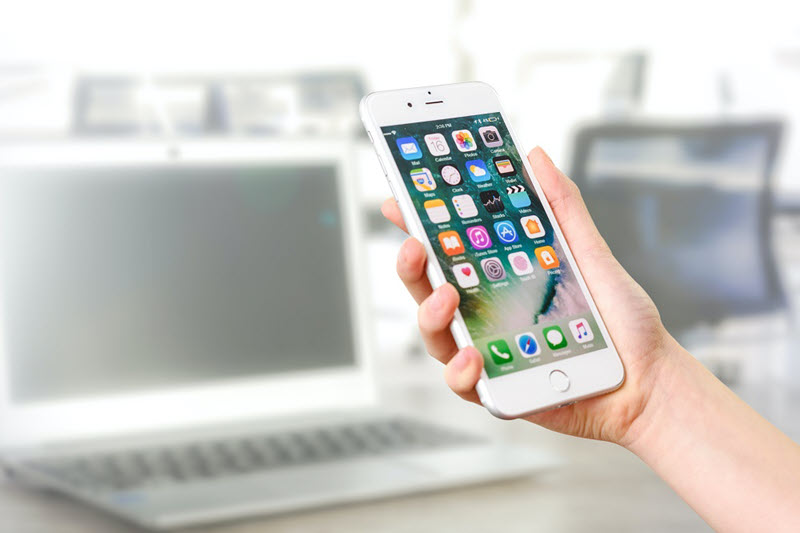 Can You Block Apps on iPhone and Why Do It?
Yes, it is entirely possible to block apps on iPhone as Apple offers several direct ways to enable this option.
Also, you can use third-party parental control apps to not only restrict specific inappropriate apps but also keep a complete check on all the activities they perform on their iPhone.
We will share how to restrict apps on the iPhone using such services in the latter part of this tutorial.
Why Block Apps on iPhone?
Before learning the several ways you can restrict apps on the iPhone, it is essential to understand why it is absolutely necessary for a parent to perform such an extreme action.
Access to content that is unsuitable for a person's age(primarily a child) can profoundly impact their cognitive and mental development.
Also, it is the parent's responsibility to ensure their kid does not come across explicit content not appropriate for their age.
For this reason, it is better to block the apps and limit the child's screen time on their iPhone, iPad, or Mac. By managing the device usage, you can make sure that your child isn't consuming too much social media and interacting with strangers(potential predators).
How to Block Apps on iPhone Directly?
You can access the built-in utility, called Screen Time, available on your iPhone(iOS12-15) to block specific applications directly.
Using this utility, you can deny your child access to certain apps such as games, social networking platforms, or any app containing adult-based content.
Also, it helps control the day and time limits when your kids can use their Apple devices. One restriction you may choose to impose is a daily limit on how much time these devices are used.
Step By Step Solution
Check out the guidelines below to learn how to restrict certain apps on iPhone using the built-in function offered by iOS.
Access the child's iPhone and open the Settings menu.
There, tap on the Screen Time option.
Next, select Content & Privacy Restrictions, and provide a four-digit passcode before confirming it.
Again, tap on Screen Time>Content & Privacy Restrictions(enter a 4-digit passcode).
Enable Content & Privacy, and select the Allowed Apps tab.

Choose the apps that you want your child to access. The remaining ones will be blocked. That's it!
This utility is handy for disabling apps that are already installed on the iPhone. Plus, you need to manually access the kid's iPhone to block the application. If they find out that you have done this, it could cause trust issues between you and them.
If you wish to learn how to remotely restrict apps on the iPhone remotely(without touching the target device), check out the next solution!
How to Block an App on iPhone?
As discussed, the built-in Screen Time utility is convenient, but it only offers a limited capability to block apps on the iOS device. Also, kids nowadays are quite tech-savvy, meaning they can easily get around the limitations to bypass the Screen Time passcode.
So, if you are concerned about safeguarding your child while allowing them access to an iPhone they have, then using a tool like Spylix (specifically designed for parents and guardians) could help.
Also, you can use this app to enable the parental control features on the iPhone from anywhere, as you only need to provide the child's iCloud account details!
Step By Step Solution
Follow the steps below and find out how to restrict certain apps on iPhone quickly using Spylix:
Step 1: Sign Up for Free With Spylix
Create your account on Spylix by providing an email address and setting a strong password.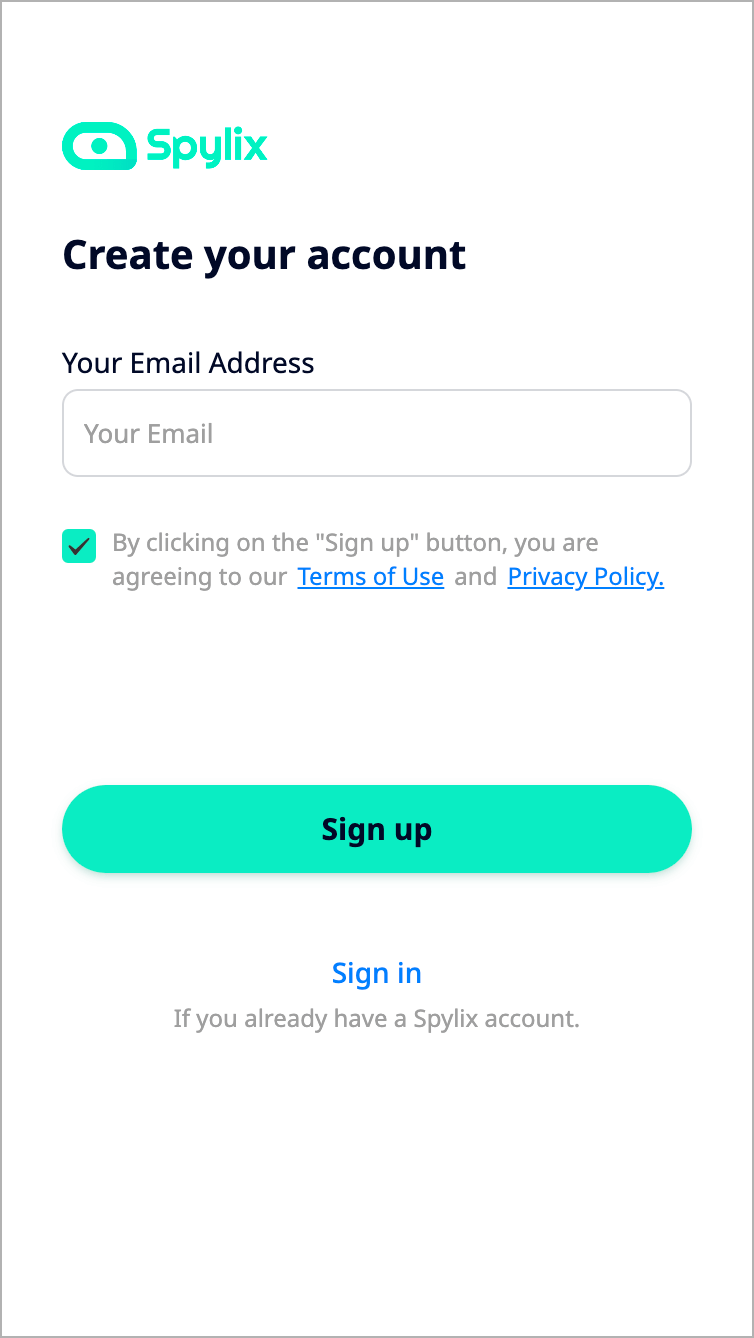 Step 2: Enter iCloud Details
Enter the kid's iCloud account information(Apple ID/Password) to access the iCloud Backup.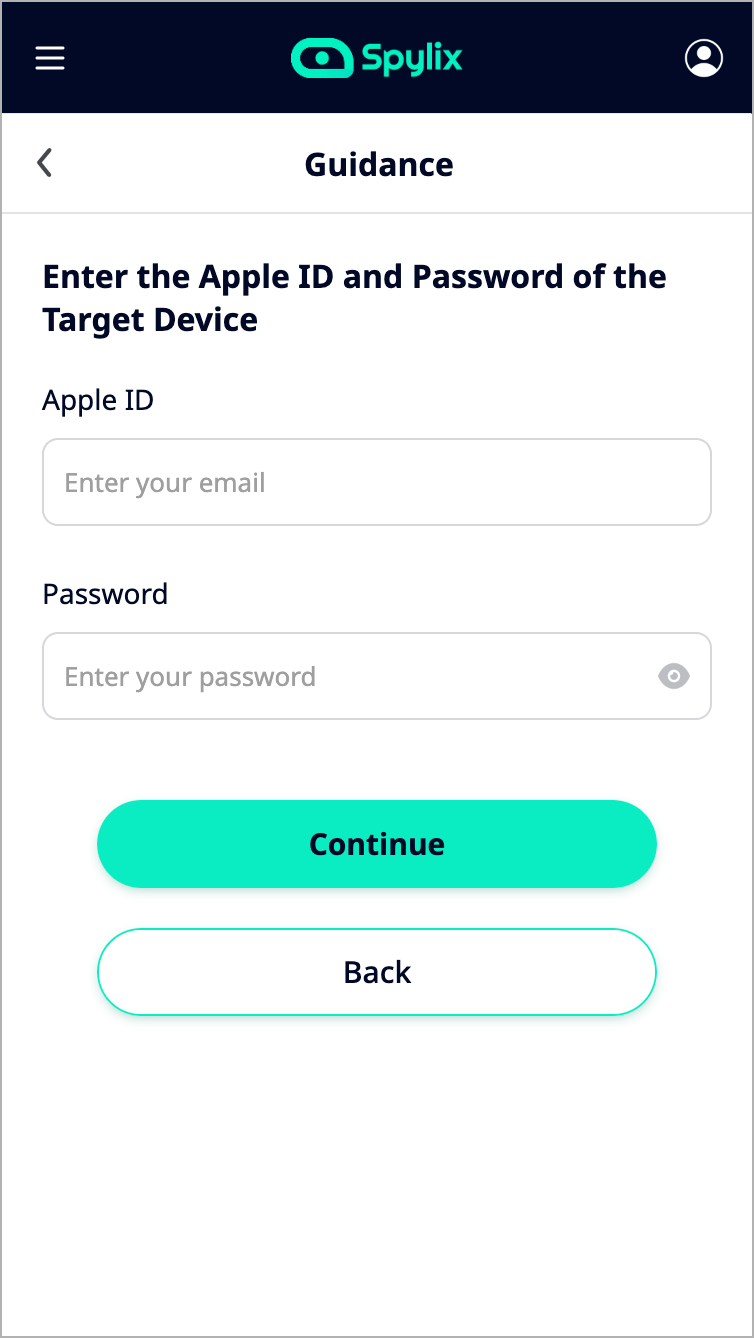 Step 3: Start Monitoring
Now, open your Spylix account once again and go to the Online Control Panel to restrict apps on iPhone remotely.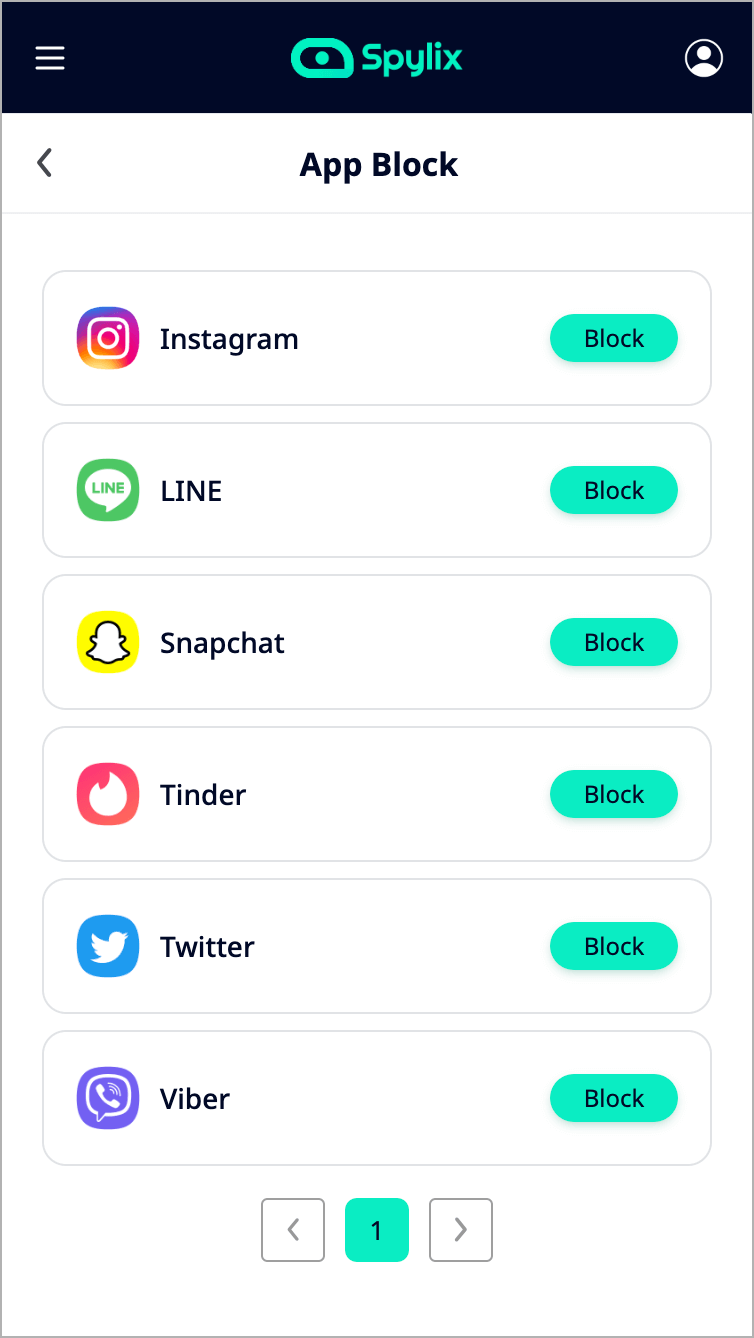 The Benefits of Spylix
One benefit of Spylix that has already been discussed here is that there is no need ever to physically access the target iPhone to block apps. Also, the data displayed on the dashboard is for your eyes only(no one else can see or use it).
Moreover, if you want your child to use social media apps, then Spylix lets you view the chat messages exchanged by them there.
It will allow you to learn whether the child is interacting with people their age or not. If a stranger tries to approach them via social media, you will know about the action so that you can act appropriately.
Another advantage of this app is that you can check the kid's real-time location, know about their browsing history, and block harmful websites from being opened!
How to Restrict Apps on iPhone?
Perhaps the appeal of the internet is its freedom to share, be viewed, and downloaded at any hour of the day.
But it may not always be a good idea to let your kids have full access to every corner of this universe because, as we are already aware, there are many dangers lurking within that can potentially hurt or even ruin an innocent kid's life.
The internet is great for research and entertainment, but when you're a parent, you want your child to mainly spend time on productive sites since they still need some concentration on schoolwork. That is why it's best to disable specific tools and enable them.
You can use the built-in Screen Time utility to block app purchases and even prevent your child from installing specific ones. Here is how you can activate this utility:
Head over to the iPhone Settings menu and select Screen Time from the list.
Now, select Content & Privacy Restrictions and tap iTunes & App Store Purchases.
There, tap on the Don't Allow option against ''Installing Apps'' and ''In-app Purchases.''
You are all set!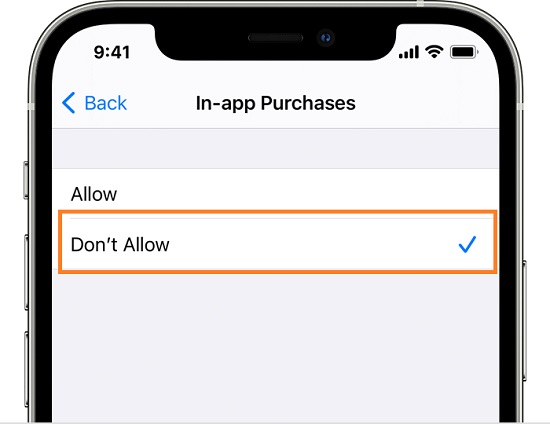 What Are Most Popular Apps for Children to Block?
Social media apps are useful for interacting with people that share common interests. However, these platforms can be non-productive as well. Too much time on these platforms can use stress, anxiety, and increased irritability.
Also, if all remains unchecked, the kid can get exposed to pornographic content on social media applications.
Here are the top apps that you can block to prevent the child from using them:
1. Instagram
Instagram(owned by Meta) is a popular platform to share not just photos but also chat with followers and friends. Though explicit content is filtered on this app, users can still share it via DMs.
How to Block Instagram on iPhone?
If you feel that your child is consuming too much time on Instagram, then you can block Instagram remotely with the help of Spylix.
2. Snapchat
Snapchat became trendy due to its variety of filters that users can access for free to share with their family and friends.
However, the app is not kid-friendly, as you can easily find several adult-based profiles where pornographic content is shared.
How to Block Snapchat on iPhone?
The Spylix app blocker for iPhone is handy for a parent to restrict Snapchat and even check the messages(even the deleted ones).
3. TikTok
Another social media app that has become the talk of the town is TikTok. This app enables the users to share 10-minute videos with filters, background music, and more. Similar to Snapchat, you can find explicit content on this app, which is not ideal for a child.
How to Block TikTok on iPhone?
From the Spylix dashboard, you can instantly block TikTok from your kid's iPhone, and all can be done privately.
Conclusion
The Screen Time feature offers a convenient way to block apps on iPhone, but it can be easily bypassed. So, If you want your kids to stay away from undesirable, explicit, or adult content in apps and websites, Spylix is the best choice!
We hope that you find this tutorial helpful. Feel free to share it with other concerned parents who would like their child to be more productive and safe from harmful apps.