People want to text anonymously for different reasons. You could be trying out a new business adventure or want to know more about an unknown person. An anonymous texting app will come in handy to keep you covered.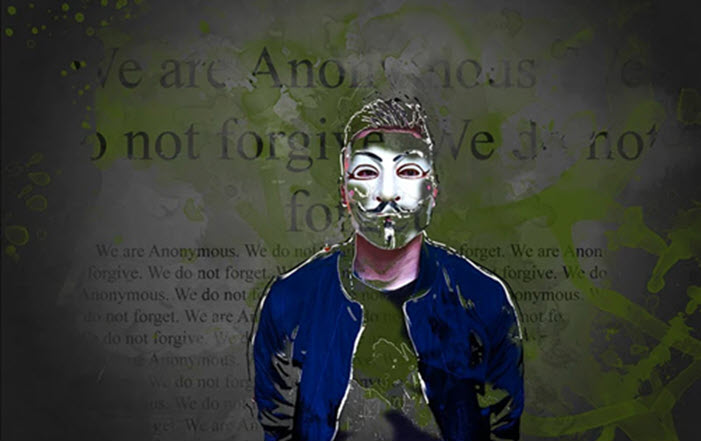 While many apps promote private texting, you need to guarantee that your details are obscure as the solution advertises. We have the ten best options to choose from, and in most cases, they either block your number or give you a fake one to contact your recipients.
Let's look at how they work, their strengths and weaknesses, as we also check on how you can view the messages privately and remotely.
What Are Anonymous Texting Apps and How to Choose Them?
Anonymous messaging apps assist in exchanging messages without revealing the sender's identity. If the recipient is using the same, you may never know each other. The main objective is for the sender not to be known at all, and the app should make it impossible to trace back to the sender.
There are several apps to help you with that, as this article will reveal. They are, however, not equal since they apply different rules and terms. So, while they will assist in sending an anonymous text, you may not get the same features or methods.
You need to keep your conversations private if going anonymous is your move and ensure that there is nothing that leads back to you. As you choose your favorite app, you should consider the following too:
Your details such as name and phone number should be covered
You can continue sending and receiving messages as usual
The application should be compatible with your phone
You can also send pictures, videos, and MMSs where necessary
The application is safe to use, and it will not reveal your identity and information to third parties
Many applications achieve the above and more. Let's see what the ten options below offer for the anonymous text senders.
10 Best Anonymous Texting Apps to Send Messages for Free
CoverMe - A Wonderful Anonymous Texting App
CoverMe is an anonymous text app that will help you stay invisible as you chat and call the other person. It helps in private texting through text and call encryption. It also gives you a new number that will reveal on the receiving end.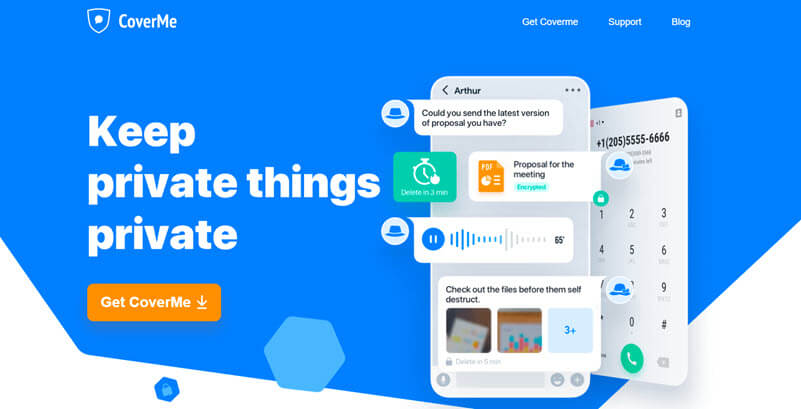 This app will also hide your identity on the phone bills. Does that sound great? If it is, then know that it works on Android and iOS devices. You need to install it via the website or the respective application stores.
It can also send photos and videos and help you back up the information in its cloud. To remain completely anonymous, you can set the messages to disappear after some time. No one will know what happened since there will be no trail.
Pros
The app can send texts and make calls anonymously
It gives you a new number
You can back up your messages, photos, and other files on the cloud
You can set the messages to disappear
Cons
It may not work in some regions
TextMe – The Untraceable Text App
You can also use the TextMe app to text anonymously and conceal yourself. There is no limitation to the number of texts you can send, and there is more to that when it comes to the numbers.
You get a new phone number to use, and you can use it usually. Those you are contacting will receive a usual phone call, but they will not recognize the number. The best part is that you can change the number any time you want.
There is also a burning tool to help you get rid of the number you don't need and acquire another one. It's also possible to own several fake numbers using the application, which makes it fantastic.
You can make international calls and send messages at low rates. If you need voicemail service, it's also available. There is group chat support, and you can send photos and videos when the need arises.
What's more, you can share your GPS using the available emoji packs and set individual ringtones for different callers.
Pros
You can acquire more than one number
GPS sharing available
You can get rid of the numbers you don't need
Allows you to contact people globally
Cons
There is no cloud backup option
At times, it fails to load the free credits
Anonymous Texting - Stay Anonymous As You Text
You can stay anonymous as you text using the Anonymous texting app on Google Play. It allows you to have a different number that you can use to communicate with the unknown or those you want to surprise.
Your number will stay known here, and it will also not show on your phone bill. There will be no results if someone decides to trace you via that method. While you can send and receive messages, sometimes the app does not facilitate communication.
Why? Because it may not be supported in your region. It's currently available in the US only, restricting people from using it for harassment. There are also no options to change your number or delete the one you are using.
Pros
You get a new number to use
It's completely anonymous even on the phone bills
Anonymity is supported both ways, i.e., sending and receiving
Cons
Only available in the US
You don't get a chance to delete and get a new fake number
Hushed – A Trusted Anonymous Text App
Hushed also joins the anonymous text messaging apps list due to its enhanced security and the area codes it supports. You can text your friends and other people you would like to contact without revealing your identity.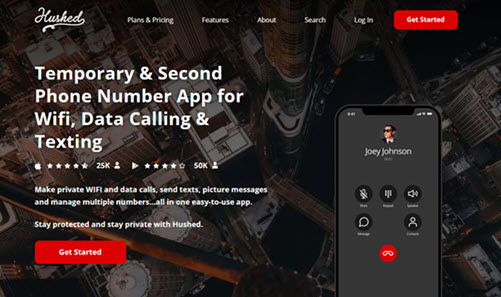 It also issues more than one fake number, which is excellent if you want to use them to call different people locally and globally. It also allows you to make calls and get numbers from the UK, USA, or Canada.
More than 300 area codes are available, and the updates keep pouring. After downloading, you can use it for free for the next three days before you start paying for the packs. The advantage to using it is that you don't need to agree to the contracts.
You may also opt not to give your personal information as you register. If there are numbers you don't need, you can trash them using the burning tool. Once you start using the application, various tariffs are available, and you can select based on preferences.
Pros
It supports many area codes
You can have more than one number
You can get fake numbers from other countries
Cons
At times, the app fails to show notifications
If you have many conversations, it's not possible to filter or search
ImNot.Me – The Anonymous Text Message Scheduler
ImNot.Me is as direct as the name suggests. First, their website has the logo and a straightforward message that says it all – you can use the app to text anonymously. The application has a simple interface, and it has the features you need to keep the conversation private.
You get a private number that works like the real one to start with, and you can text anyone using it. There is no requirement for the recipient to have the app installed on their phone. As you register, there is no need to input your personal information.
Therefore, you can stay anonymous from the point of downloading it on Google Play. You can contact people regardless of where they are, and there are notifications every time you receive an SMS.
The best features here include the ability to schedule SMSs. So, you can set the messages to be sent at different times. There are also templates you can rely on to help you compose messages.
Pros
You can text anonymously globally
You get a private number
Templates available
There is an SMS scheduler
Cons
Cannot make calls
Second Phone Number – Anonymous Texting App with More Than One Number
The Second Phone Number is an application that will give you an anonymous phone number to use. It allows you to call or send text messages anonymously, and since you are getting another number, the procedure is similar to the apps described above.
You can also exchange photos, audio files, and videos. Since the new number functions like the original, there is nothing wrong with using it to communicate with friends and family. You will get notifications when messages arrive and also receive incoming calls.
If you need a second number, adding it is straightforward on the application, and you can also receive and respond to voicemails. This solution allows free unlimited calls in the US and Canada, and you can also conduct group chats.
Pros
Allows you to call and text anonymously
You can send media files
Unlimited calls if you are living in the US or Canada
Cons
The ads that give free credits disappear after using the app for a while
Available for Android only
Smiley Private Texting SMS Anonymous Texting App for iPhones
It's possible to call and text while your phone number remains unknown with the Smiley Private Texting SMS application. It's available for iPhone users, and the moment you start using it, you get a new phone number.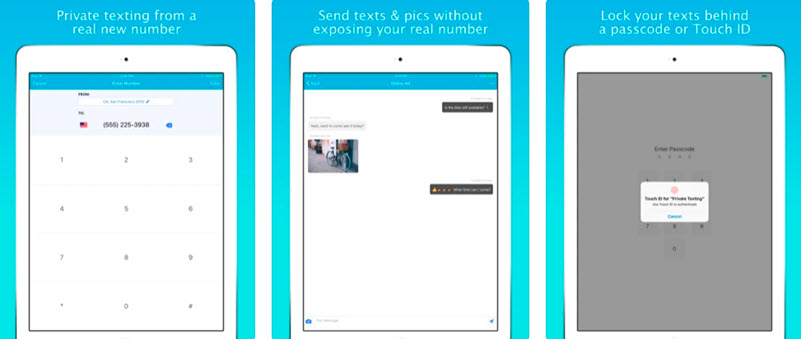 That is what the recipients will be viewing. It's possible to send photos and videos too and also delete conversations. The numbers awarded are from the US, Canada, Australia, and the UK. Once you have the new number, it can be temporary, or you can make it permanent.
This app can also block unwanted callers and lookup caller ID if you have a new number. That means you can stay private and know more about the other individual. If you are using it to text, you can do it for free, but you'll have to subscribe to packages later.
Pros
It assigns you a private number.
Calling, texting, and sending media files is possible
It has a lookup function for new numbers
Cons
Available for iOS only
Signal – Free Anonymous Texting App
The Signal app is available for Android, iOS, Mac, Windows, and Linux users, making it one of the most comprehensive anonymous messaging apps we have reviewed. It uses end-to-end encryption to keep your conversations private.
You can use your number to communicate privately without worrying about third-party snooping. What you don't get here is a new number that will act as the proxy. It uses an internet connection to communicate with others, just like WhatsApp or any other app in that category.
You can also use it to send photos and videos, and the best part is that you can edit the photos using flip, crop, and sketch functions. More features here include disabling noises when getting notifications and the dark theme.
Pros
Supports many platforms
Utilizes end-to-end encryption
Has photo editing tools
Cons
You don't get a new number to act as the legit one
Private Line
Private Line will give you a new number to use as your new contact. It's, therefore, an anonymous texting app that will have nothing to do with the actual phone number. You can make calls and send messages directly from the application.
The recipient will receive the text the usual way, but this time, there will be a new unknown number. They also don't need the app installed on their end. You can have more than one number using the Private Line application.
If you need to discard the one you are using, that is possible, and you can get a new one immediately after that. It also supports MMS, and you can pick an area code of your choice. Currently, the application has more than 200 area codes.
Each number you create also has a voicemail, and there is no limitation to it. It also has free unlimited anonymous texting, and you can set separate ringtones for specific callers.
Pros
Supports calling, texting, and MMS
You can have more than one fake number
No texting limitation
Cons
Works on Android only
No cloud backup option
Whisper – More Than an Anonymous Texting App
Lastly, we have the Whisper anonymous text app to help you conceal the messages you are sending. It has an end-to-end encryption mechanism, which protects you from prying eyes. There is also a secret conversations functionality.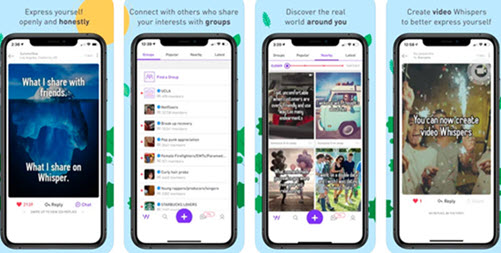 Here, two people can exchange messages privately without third-party interference. It allows you to send text messages anonymously, and you can also join the social platform.
You can chat with other people using Whisper without revealing your personal information. Therefore, you can express your opinion if you are the social media end without any fear as you meet new people.
There are also groups that you can join using the application. You can also use Whisper to find friends who live within your location. The app also allows sending of photos and videos.
Pros
Supports private messaging
It contains a social platform
You don't need to provide your personal information
Cons
No private number
No anonymous calling
How to Check Someone's Private Texting?
After reading about anonymous texting apps, you may also want to know how you can view them privately from another phone. Some people use private messaging to scare people or just cause havoc.
To ensure that those close to you are victims or the ones causing trouble, you need a third eye to pry on their texting activities. Spylix is an application that will help you uncover other people's activities, and if the anonymous messages are your concern, it will get them for you.
You need to set it up once on the targeted phone. It works on Android and iOS platforms, and you don't need to compromise the phone. That means there is no rooting or jailbreaking before the setup.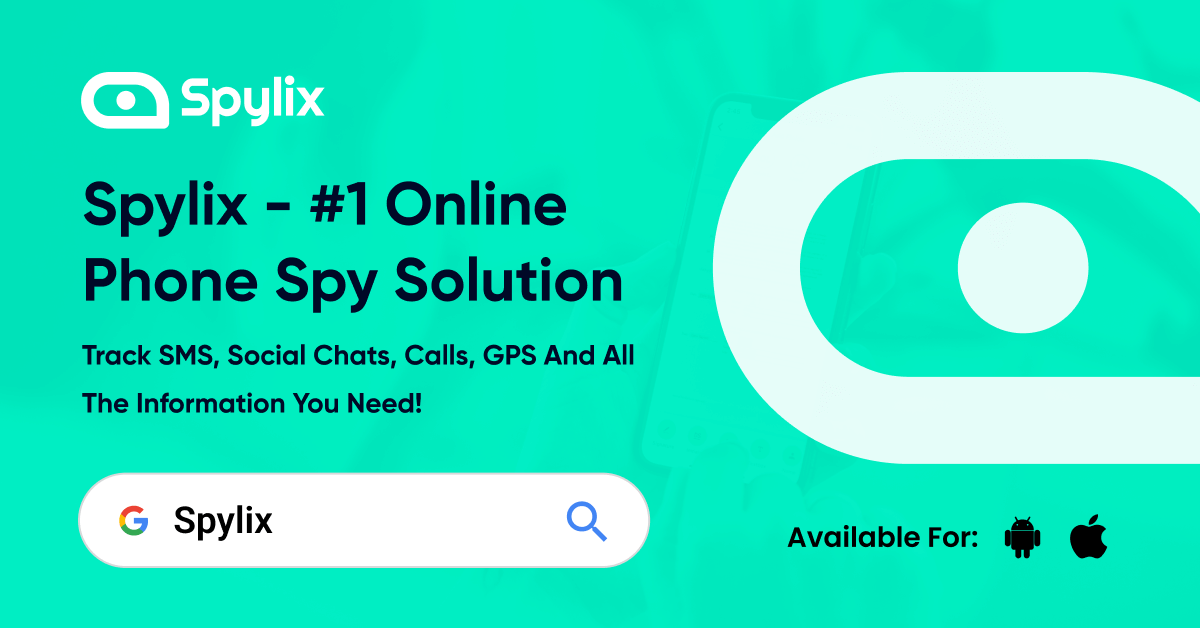 After the setup, you can view the messages privately using your online account and see the messaging app. Spylix is recommendable if you want to spy on someone's phone proceedings without their knowledge.
It uses stealth mode. So, as your target sends texts anonymously, you will be viewing the activities without their knowledge. Spylix does not show its icon on the target phone, and that's how it stays concealed.
Here is how you can use Spylix to view anonymous text messages remotely.
Step-by-step Guide to Spy Someone's Text Messages Anonymously
Step 1: Sign up on Spylix and choose the targeted phone's OS. Next, subscribe to a plan that suits you and proceed to the wizard page for more instructions.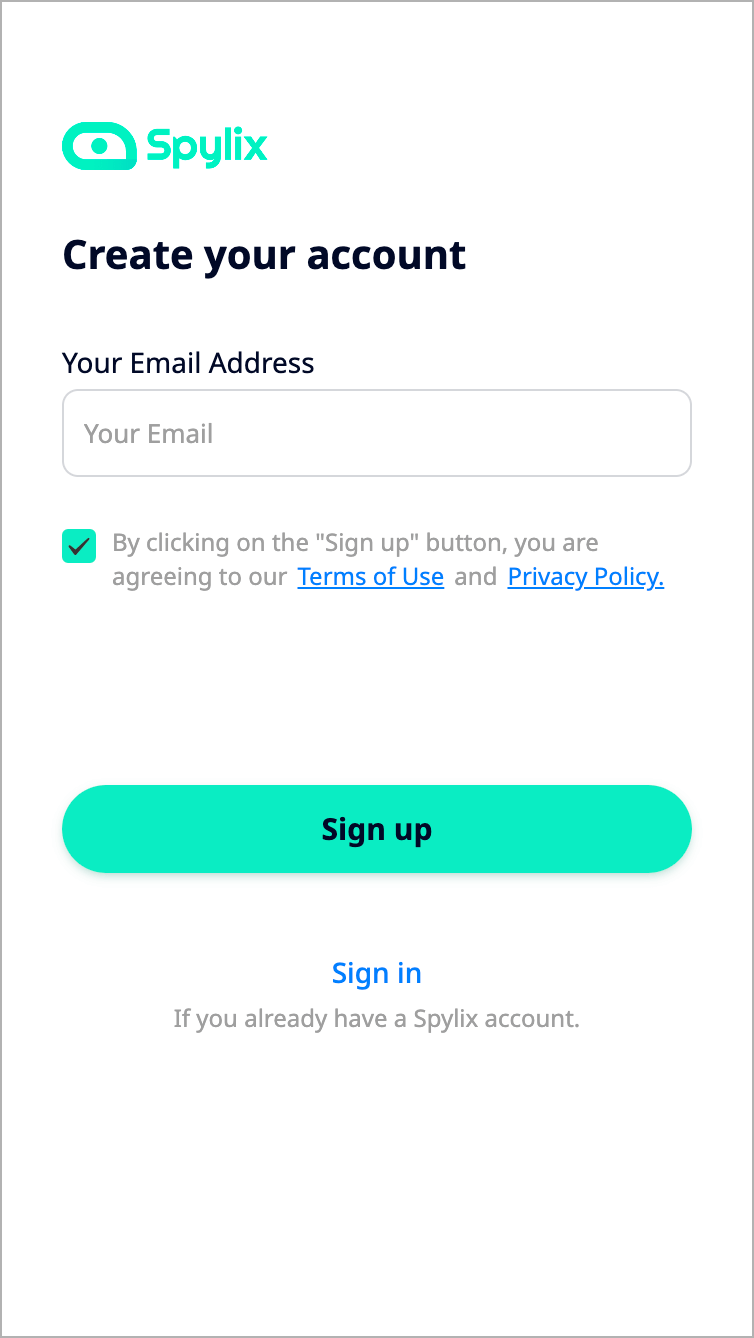 Step 2: In Android, use the sent link to install the app once on the phone you want to monitor.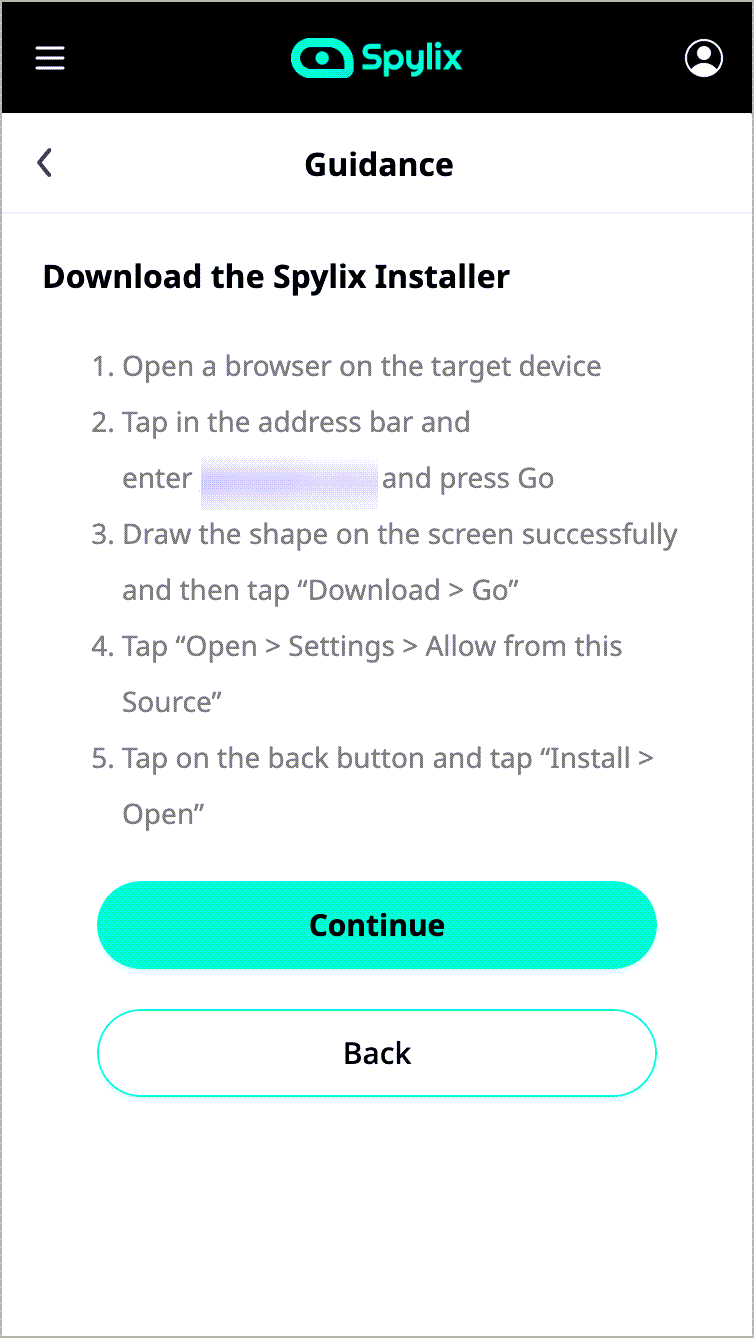 For iOS, use the iPhone's iCloud ID to verify on the website.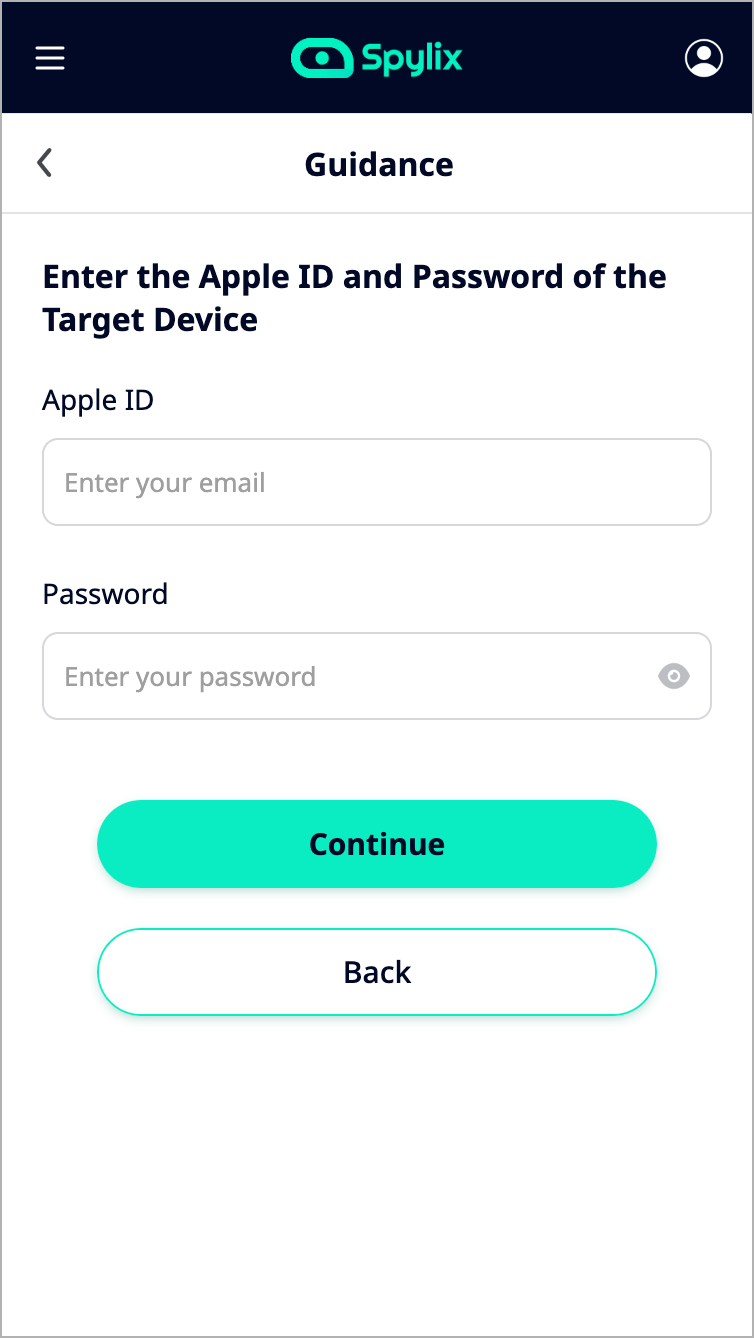 Step 3: Log into your account after the setup and proceed to the dashboard. Click on text messages to view all the sent and received messages. If you would like to see the anonymous ones, go to installed apps and click on the application being used.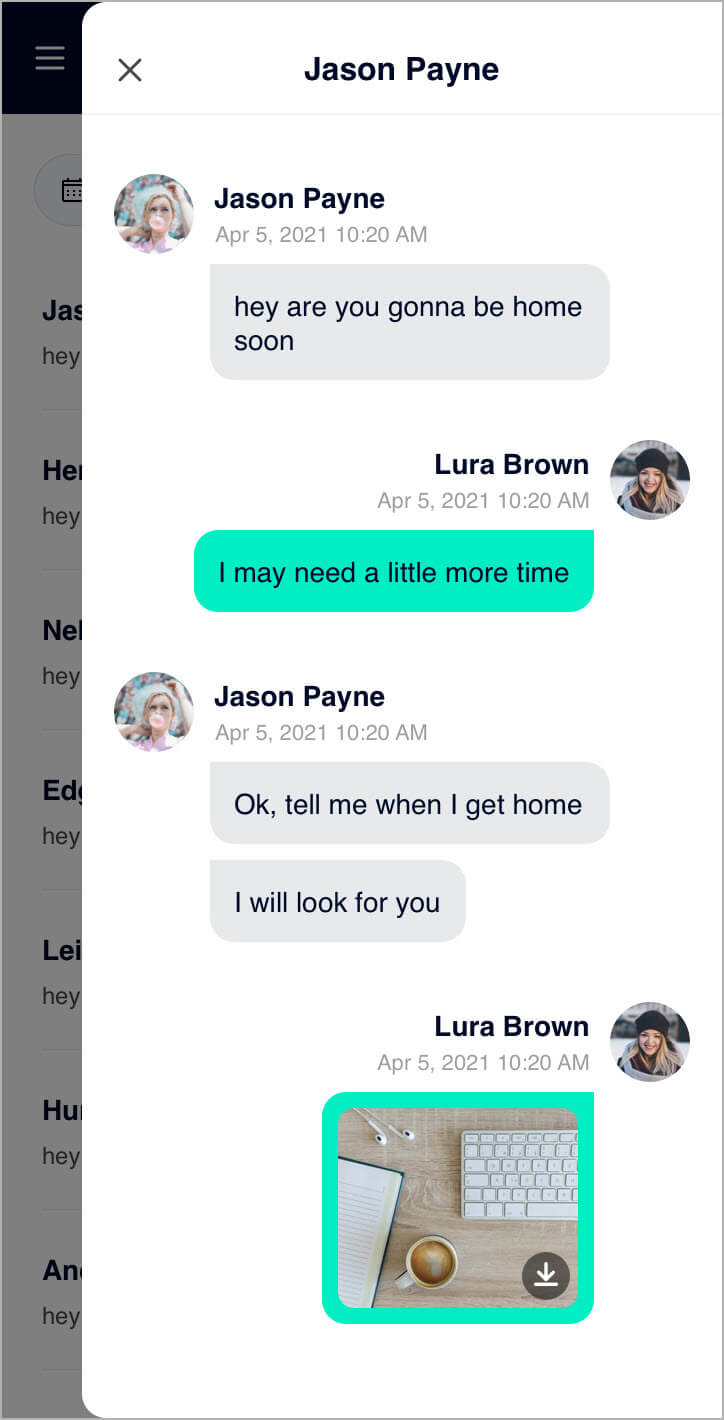 Conclusion
You now know how to use an anonymous texting app to reach out to others without them knowing who you are. You can choose any recommended ones above to text those you would like to surprise.
If you are also contacting people for the first time, these applications will come in handy since most of them can also call. If you want to spy on anonymous messages, Spylix has the solution for you, and it will be more anonymous than the one sending the SMSs.