The text message is the most common method of communication. Do you have any interest in learning various methods you can use to install spyware via text message for free? Stick on and continue reading this post because your question is answered perfectly. Spylix is by far the best tool you can use because it contains many additional features compared to other solutions.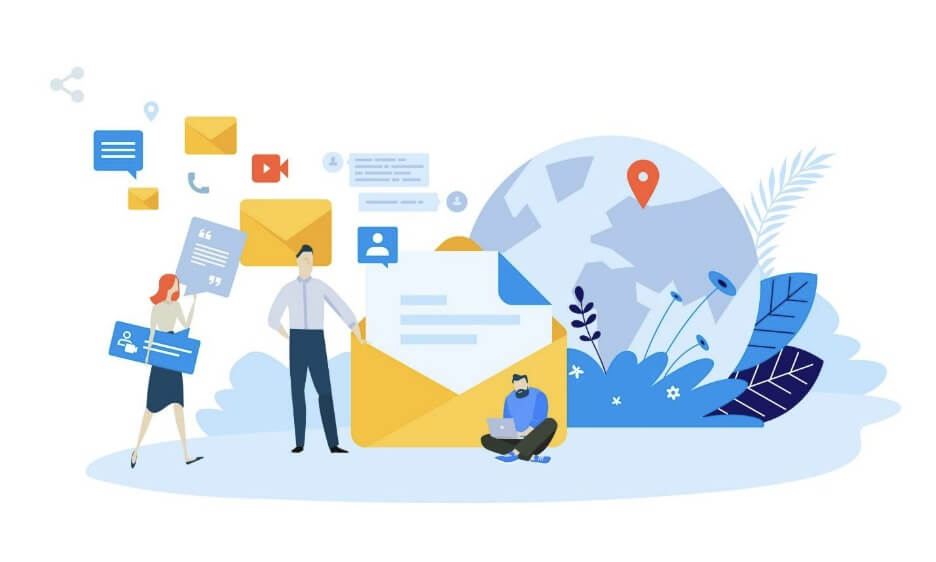 Part 1: Can I Install Spyware Via Text Message for Free?
Yes, you can install spyware using a text message without making any payments. First of all, you will be required to create your account with spyware. While creating the account, you will be required to provide your email account.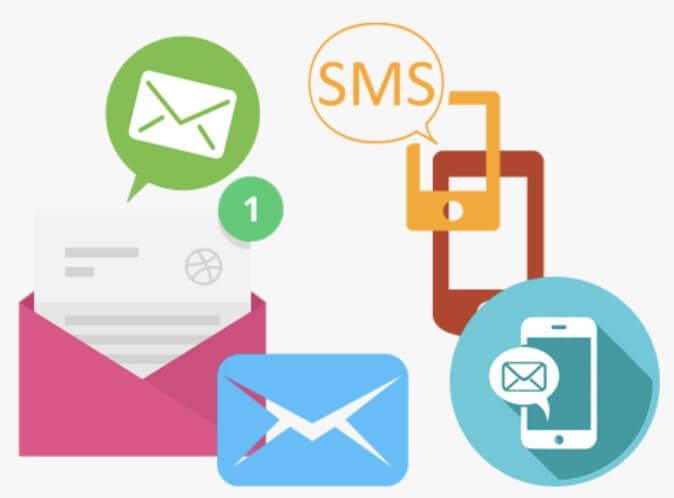 After that, you are required to choose your subscription plan, which can be on a monthly basis, quarterly, or even yearly. After making payment, you will be sent an email containing installation details to your email account.
After getting the link, you can send it to the target device using messages. While sending it via SMS, you should have their mobile number.
Part 2: Spylix - Easiest Way to Install Spyware Using Text Message for Free
Spylix is a tool that is used to install spyware through SMS. It contains direct yet reliable steps making it the easiest method of installing spyware.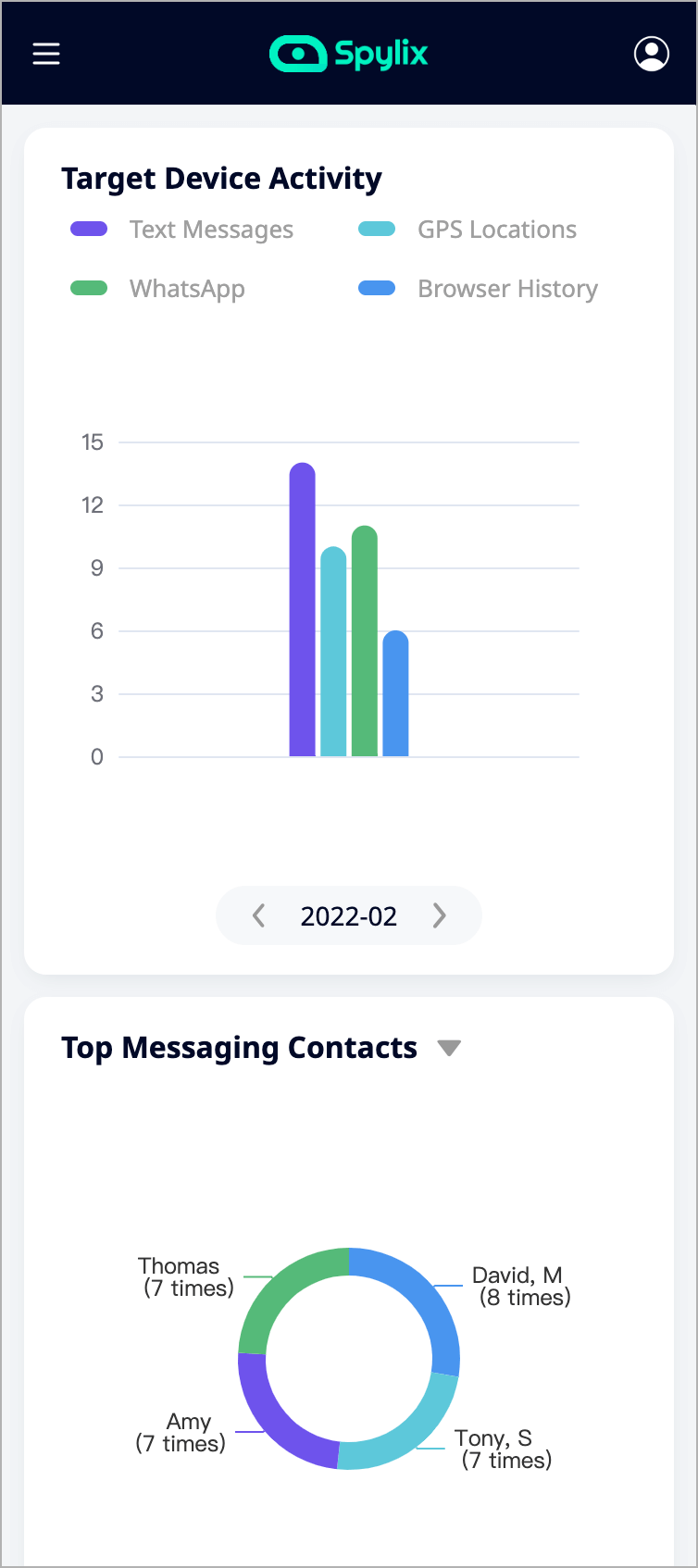 2.1 How to Install Spyware by Use of Text Message (iPhone Solution)
While installing spyware through SMS in iPhone:
Step 1: Create a Spylix Account
On any web browser, search for the Spylix tool. After getting the official website, you will be prompted to key in an email address and then click on the "TRY NOW" button.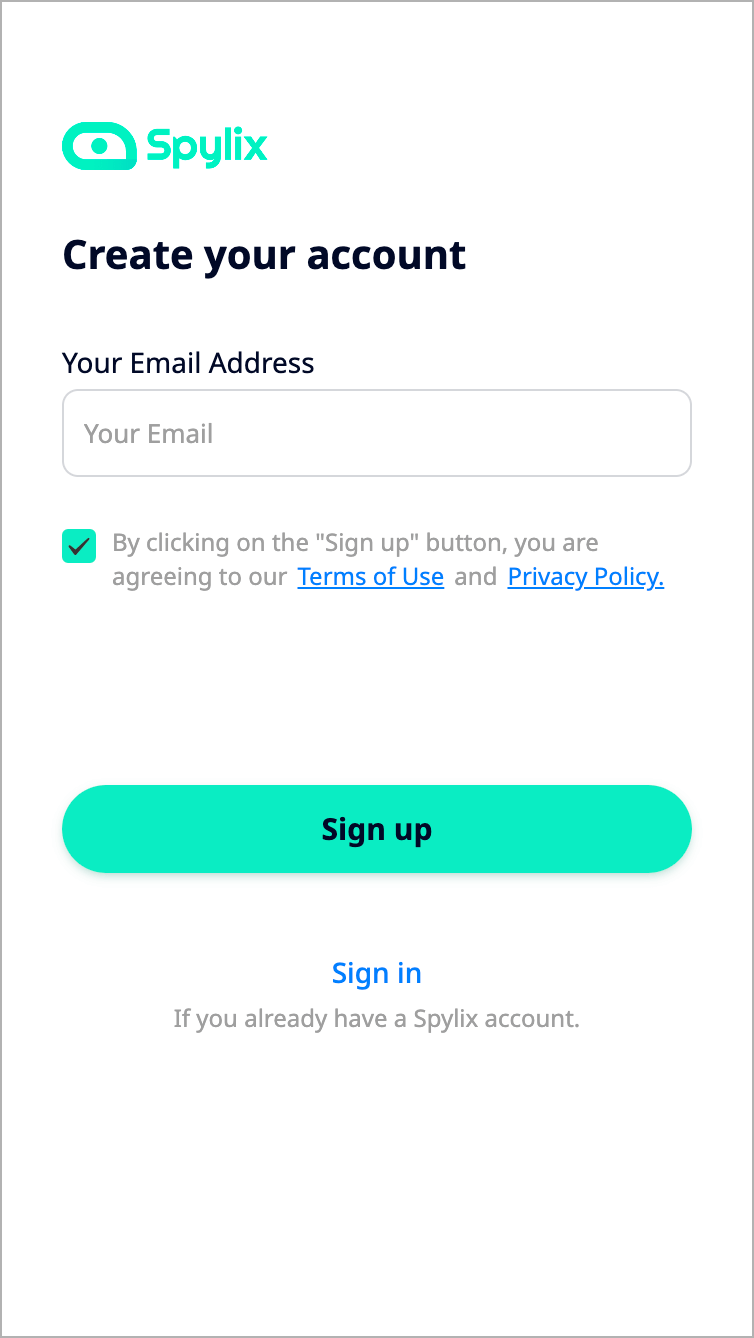 Choose the target device as iPhone and then select a subscription plan best suited for you. Your plan for a subscription can be monthly, quarterly, or yearly. The yearly plan saves money compared to the other plans.
Step 2: Installing Spyware
When the registration process is complete, you may not be required to send the installation and set up link via SMS if you have their iCloud credentials. Two-factor authentications should be disabled in the target device to use this method.
However, if you do not have iCloud credentials, share the link sent to you via email to the device you want to install the spyware via SMS. Tap on the link on the message and start downloading and installing the spyware.
Step 3: Setting Up the Spyware
After downloading and installing the app, follow the steps listed in the user guide to set the spyware up. Ensure you enable the access permissions the app requests for.
2.2 How to Install Spyware While Using Text Message (Android Solution)
Installing spyware through text messages involves the steps below:
Step 1: Register with Spylix
To register, click on this link to reach the official website of Spylix and then click on the "Sign Up" button. You will be asked to key in an email account and then tap on the button named "TRY NOW." Select the target device as Android, and then choose a plan for subscribing to Spylix that matches your money.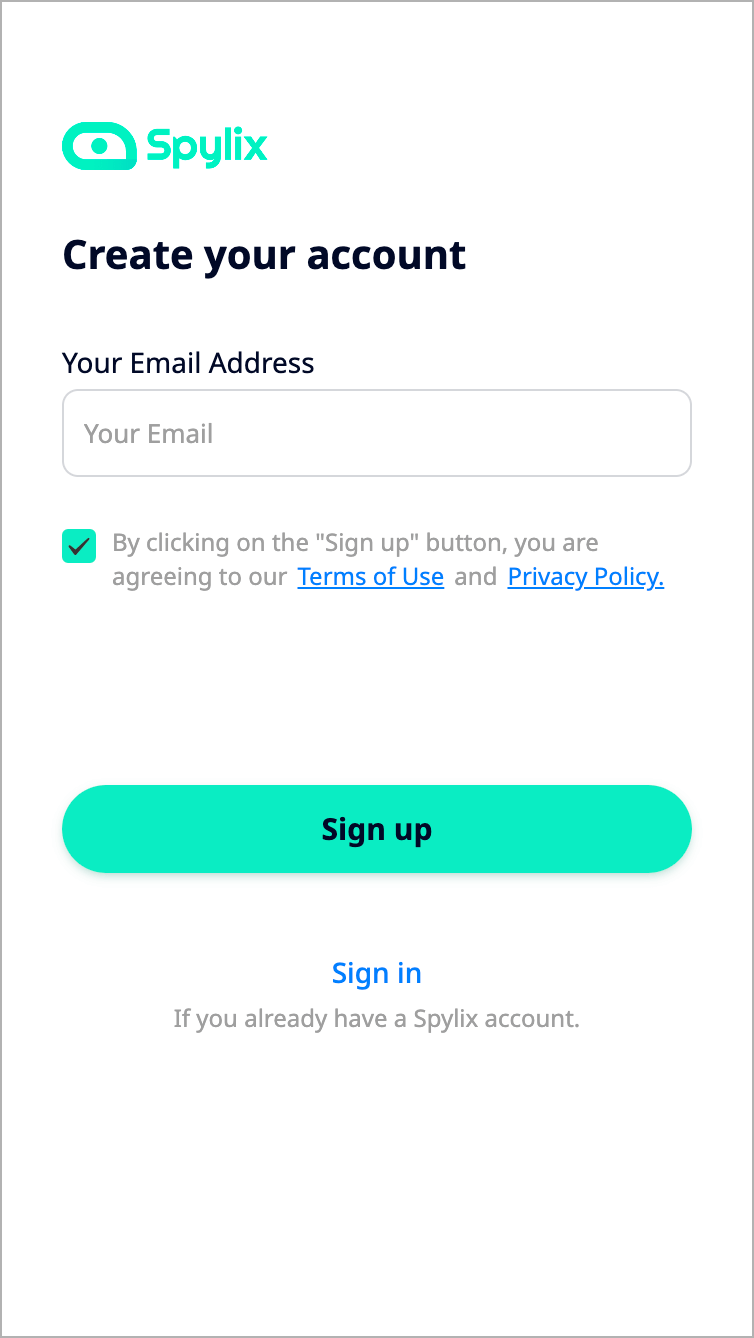 Step 2: Installing the Spy App
After paying for your subscription plan, a link containing steps to be followed while installing the app is sent via email. Use messages to send the link to the iPhone you want to install spyware.
When a text message containing the link is received in your Android target device, click on the link, and the page for downloading the app pops. Launch the app after installing it.
Before starting the installation process, disable the option for Google Play Protect and then enable the option for allowing the device to install apps from unknown sources.
Step 3: Setting up the Spy App
Then grant the app permissions to access data it requests. The most crucial one is "Permitting drawing over other apps." This is because it makes it possible for the spy app to view what other apps installed on the device are doing. Follow all the steps outlined until the installation process is complete.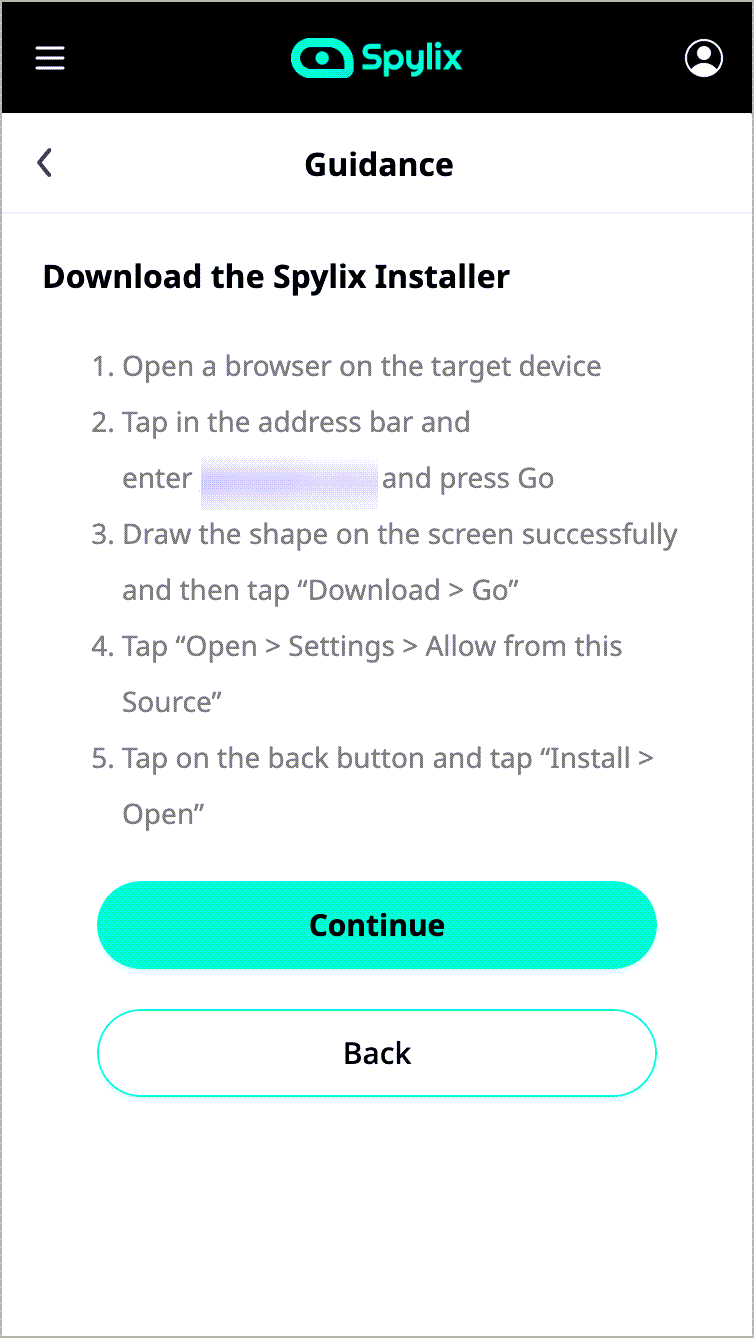 Part 3: What Makes Spylix the Best Way to Install Spyware Using Text Message?
3.1 Spylix - Best SMS Spy Without Access to Target Phone with Free Trial
Spylix is the best method for installing spyware via text since it contains the following key features: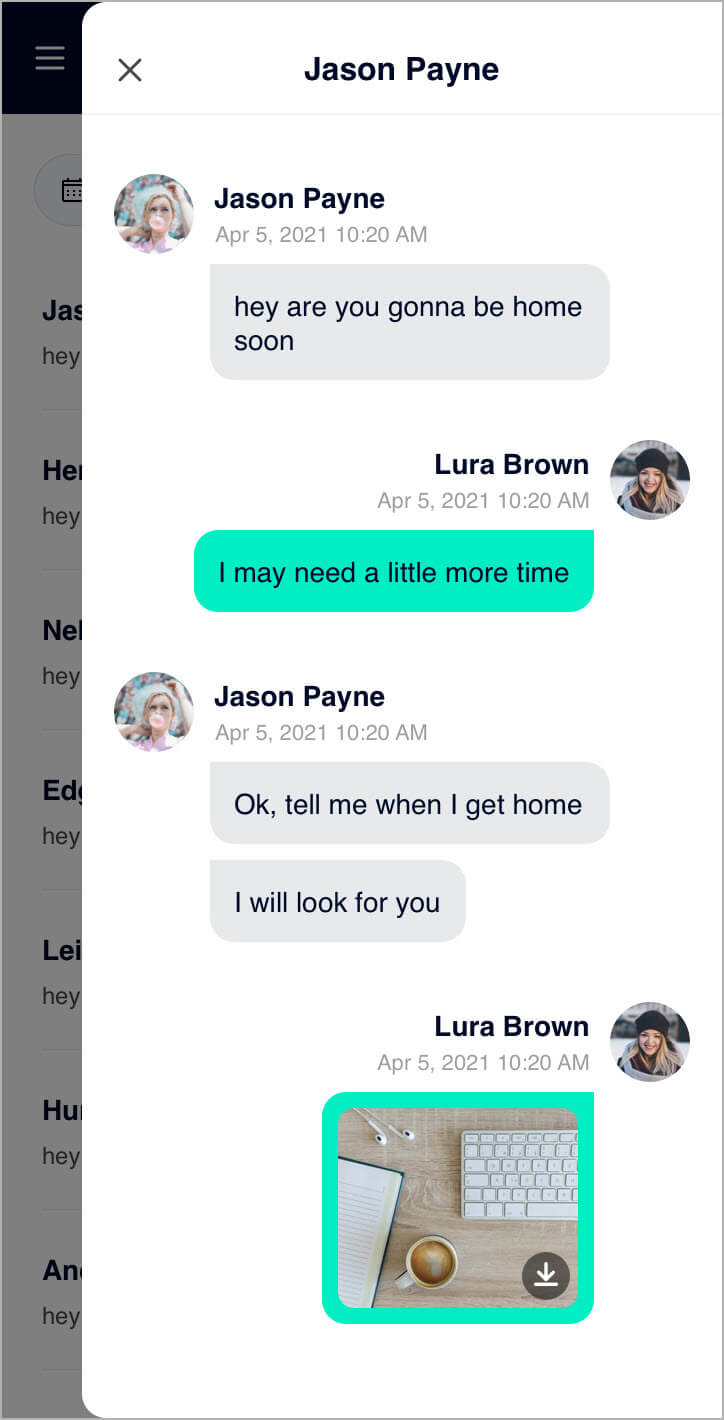 Monitor SMS Messages

Spylix monitors all the messages on the phone. This includes incoming, deleted, and outgoing messages together with their time stamps.

Tracks Many Social Apps

When Spylix is installed in the target device, you will be able to monitor conversations on social Apps like WhatsApp, Instagram, Snapchat, and Viber, among others on the dashboard. It also mirrors all media files shared across these platforms.

100% Unnoticed

Spylix remains unnoticed because it operates in the hidden mode. This ensures that the person using the target device does not realize at any point that there is a spy app installed in their phone.
3.2 Other Spylix Features
Great Keylogger

Spylix captures keystrokes entered by a person. Therefore, one can view passwords for all the sites on Spylix's dashboard.

Keyword Alert

Using Spylix, one can search for specific keywords in messages.

GPS Tracker

Spylix views and updates the current location of a particular device on the dashboard. Using this feature, you can therefore see where someone is as well as where they were previously.

Works on All Phones

Due to its compatibility feature, Spylix runs on all phones. Therefore, you can easily install an app using Spylix via text messages without experiencing any difficulties.
3.3 Comparison of Text Spy Function of all Solutions
| Feature | Spylix | mSpy |
| --- | --- | --- |
| Mirror messages | Spylix monitors SMS on Android devices and both iMessages and Text messages on iPhone. | mSpy monitors SMS on Android devices running on Android 4+ version and above only. |
| View Social Apps | Spylix in Android phones checks messages on many social apps such as WhatsApp, Facebook, Telegram, Viber, Skype, and Instagram. | mSpy in Android phones mirrors messages on a few social apps compared to Spylix. |
Part 4: FAQs concerning how to "Install Spyware Via Text Message for Free"
4.1 Can I Spy on Text Messages for Free Without the Phone?
Yes, you can easily hack into another person's messages without having their phone. This is because after setting up the spy app, messages are uploaded into the dashboard where you can access them. Spylix is the best tool since it is highly convenient, fast, and reliable. It also contains many features which other apps cannot match.
4.2 How Does the Free SMS Tracker Work Without Installing it on the Target Phone?
To know how you can track SMS by installing a tracker on a target device, follow the steps below:
Register yourself with Spylix
Visit the website for Spylix, and you will see a button labeled "Sign Up" click on it. Then enter your valid email ID and tap on "TRY NOW." Select a subscription plan for yourself according to your financial capability.
Set up Spylix
If the registration process is successful, a message will be sent via email. The email contains guidelines on how to set up Spylix on your device.
Start Tracking SMS messages
When the process of setting up Spylix is completed, you can now start monitoring the SMS messages remotely on an online dashboard for Android or iPhone. The messages will be updated when new conversations are made, and you will therefore not be left out.
4.3 Is It Safe to Install Spyware Via Text Message for Free?
Yes, install spyware via text message for free. However, Spylix is the best method to use while installing a spyware because it is very efficient and contains straightforward steps. It also carries out its activities in background mode. This feature ensures that they will spy on someone's phone without them knowing, including text messages.
Conclusion
After installing spyware in a device, you can easily monitor the device's activities, such as conversations, pictures, and media files. This article has explained different methods to install spyware via text message for free. From the methods, Spylix is the best tool because it is easy to use, operates in background mode, it is highly convenient and efficient. Spylix is worth your time and resources.