Private browsing is a special browsing mode in Safari for iPhone. When enabled, it does not save information about the websites you visit, searches, or download history. If you've used Google Chrome before, you may be familiar with the Incognito mode that offers the same functionality.
While most people visit websites in regular mode (not Private browsing), some always use privacy when surfing the web. This is not necessarily a bad thing as it can help you prevent tracking and save your preferences, but there are times when accessing your private browsing history would be quite helpful.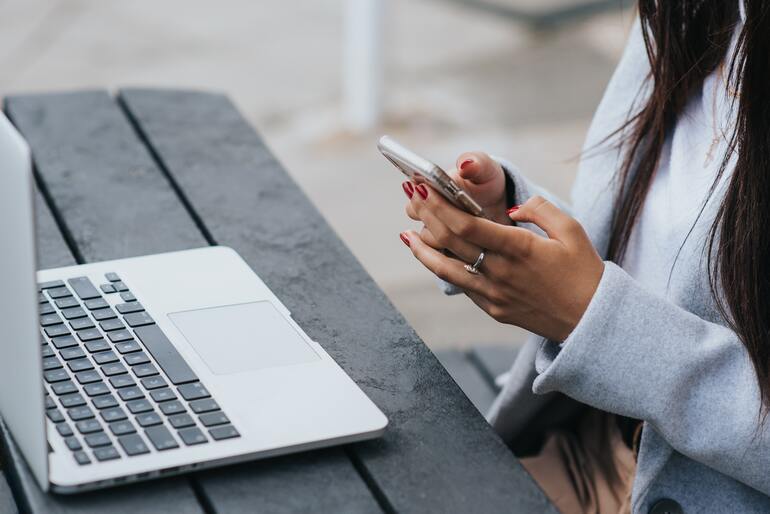 For instance, if you want to keep an eye on your significant other or track what your kids are up to on Safari, knowing how to access your private browsing history is often essential. As you read on, this article will briefly introduce private browsing and give ways to view your target's private browsing history on Safari iPhone.
Part 1: All You Need to Know about Private Browsing on Safari
If you often browse the web, the chances are that you do it using regular mode. In this mode, Safari saves your preferences, history, and other information. But do you know that there is a way to surf the web without leaving a trace? This is possible on Safari, and it's called private browsing. In this mode, Safari automatically clears the information about your history, cookies, and other tracks when you close it or leave the Website.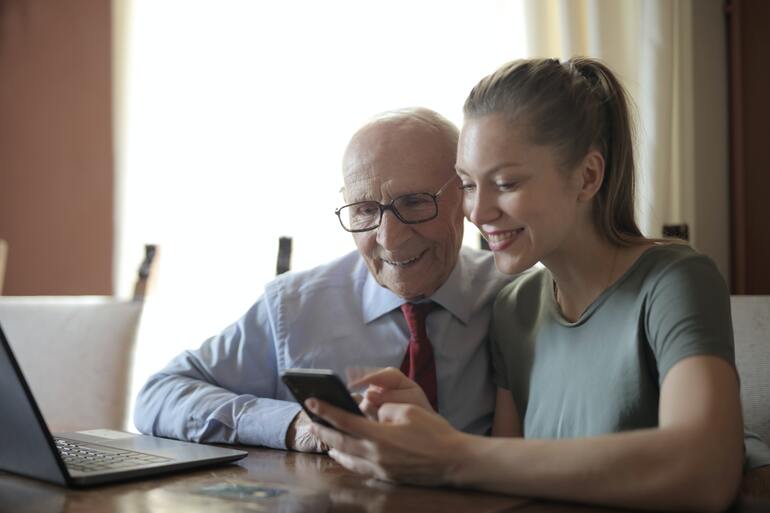 Basically, when you launch the private browsing window on Safari, the private tab is isolated from the regular one. This means that your target's Safari activity is separated into two windows. The regular window saves the history, and your private window remains anonymous.
Private browsing is important because it helps you prevent websites from tracking your searches. It also helps you protect your privacy and security when surfing the web. Many people, however, do not use it because they are not aware of its existence or how to enable it.
How to turn on Private Browsing
The good news is that Safari for iPhone allows enabling private browsing with just a few taps. To activate private browsing, open the Safari browser and go to the menu. Next, tap on Private and select Turn on private browsing.
What it Keeps Private
Your browsing history and data like what you've searched and viewed on the web will not be saved.
Your cookies and website data
Your Safari web cache is stored only temporarily and will eventually be deleted.
It will not save your login information. When you enter your username and password on a website, they will be temporarily stored in the Autofill option.
What it doesn't keep private
It cannot hide your IP addresses.
Your ISP can still view your phone activity
The website server you are visiting is not private, and it can collect your data.
Bookmarks you create while in private mode can still be accessed on the regular mode.
Part 2: How to Remotely View Someone's Private Browsing History iPhone
Suppose you are looking for clues about suspicious activity or you want to check your significant other's browsing history or your kids' browsing habits; using third-party applications or software to view the private browsing history on iPhone is your best bet.
Although private browsing prevents data from being saved, it will not hide your history completely. With a detailed timeline of websites visited during the private session, you can easily view the private browsing history of any iPhone device using a third party app.
If you choose to, you can also view the websites saved in the browser's bookmark list. While viewing the history, you can check out the details of that page by tapping on it. You can find the timestamp, the protocol (HTTP or HTTPS), the type of page, and information about any external links.
For that, we recommend using the Spylix Spy software. It is a powerful and reliable application ideal for parents, spouses, or employers who want to watch their employees/children/loved ones' iPhone activity. With over 40 data types, Spylix stands out as one of the most feature-rich spying applications available today.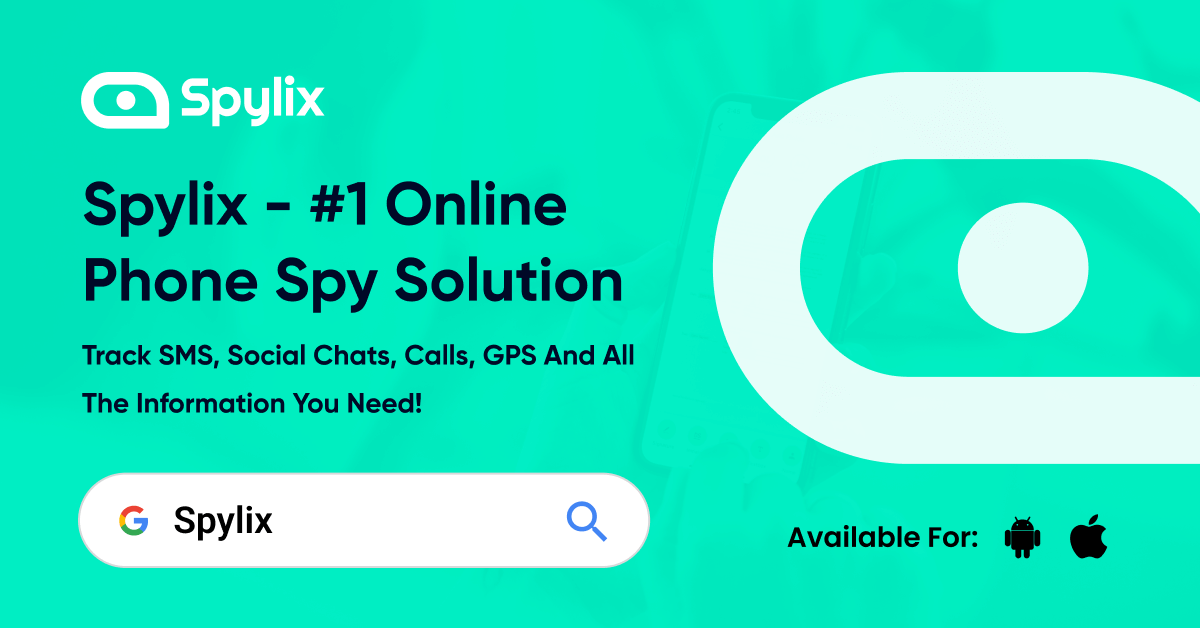 2.1 Spylix: The Best App that Allows You to See What's Been Viewed in Private Browsing
Spylix's easy-to-use interface and advanced spying features make it the best data-gathering application available on the market today. With this app, you have access to the complete private browsing history, making it easy for you to find out what your significant other or kids have been up to on Safari.
Due to its extensive features and powerful capabilities, Spylix ranks at the top of the list for apps that allow you to spy on Safari iPhone browsing history.
Here is a list of its main features:
Access to the entire private browsing history
View all sent and received text messages
Spy on social apps
View media files (Photos, songs, videos)
View contact lists and phone book
Keylogger
Track call history
While you can view all iPhone's browsing history, Spylix is particularly good at spying on the private browsing history. In addition to all of Spylix's features, what makes it stand out is its reliability and user-friendliness. This means that whether you are tech-savvy or have never used an iPhone in your life, using this app will not be a problem for you. Most importantly, though, you can do all this in complete stealth mode.
Moreover, you don't need to install the app into the target iPhone device. All you need is the iCloud ID and password of the target iPhone user since the app is completely web-based. All data sent to your account are encrypted and hidden from the eyes of other users, including the ISPs.
2.2 Follow the Steps to Check Private Browsing History on Other's iPhone
Step 1: Create a free account with your Email address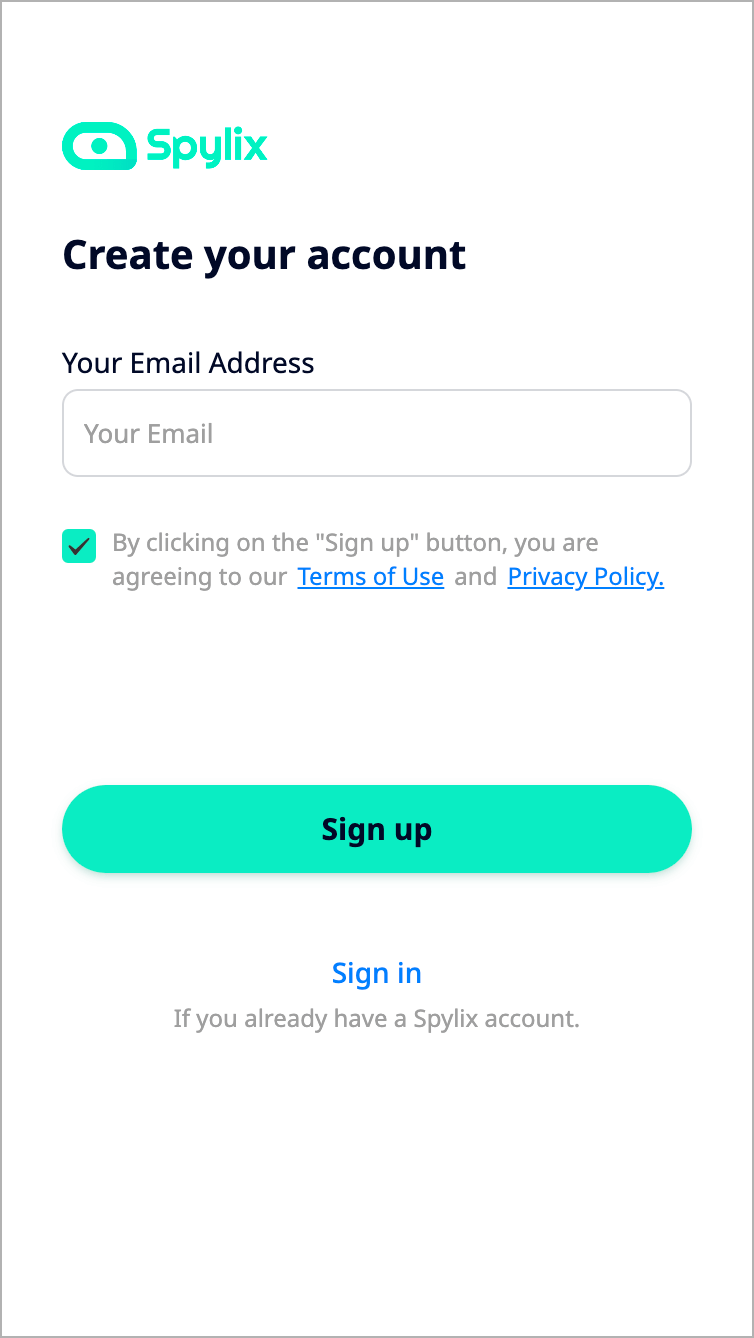 Step 2: Enter the iCloud ID and password of the device without jailbreak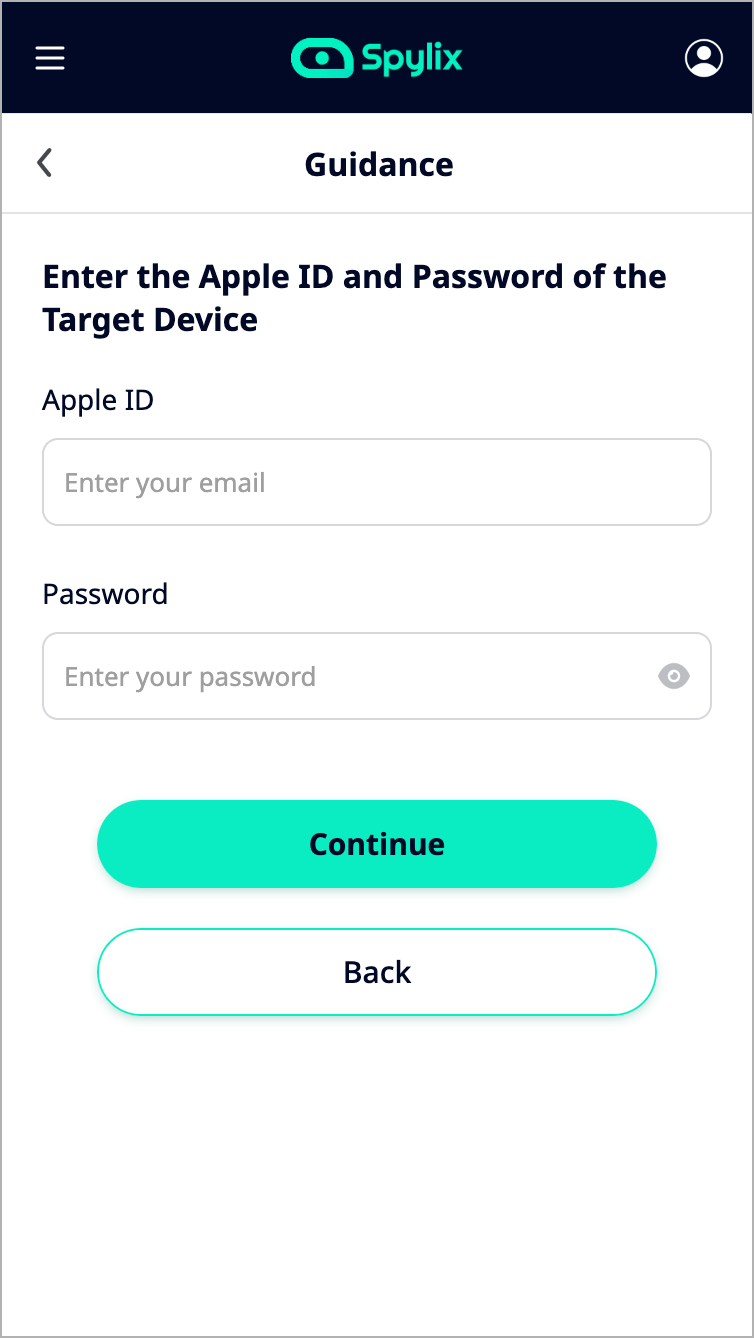 Step 3: View browser history in a dashboard along with the other list of features.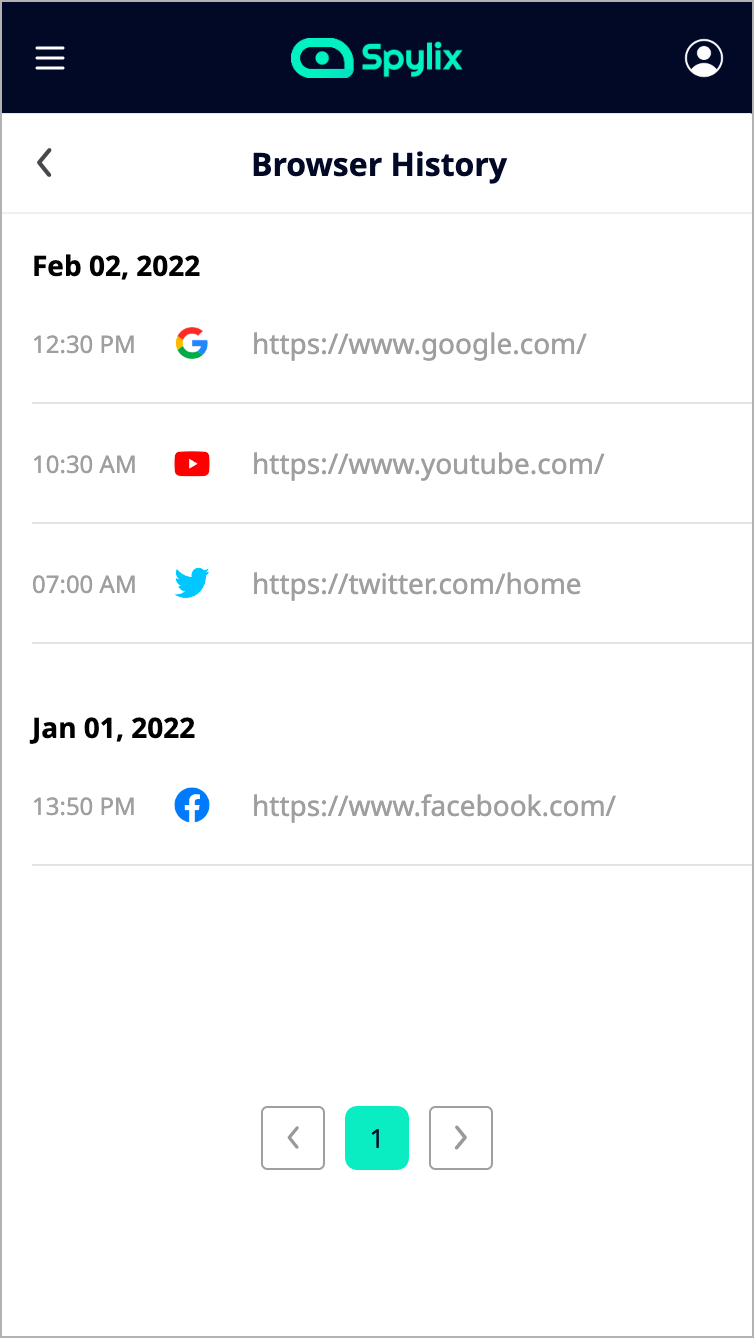 Step by Step to View iPhone Private Browsing History
After setting up Spylix on the device you want to track, it will run in stealth mode and monitor all user activity. You'll also receive an email confirming your subscription, along with access to a dashboard where you can see what is being viewed in private browsing mode.
The following steps will guide you to monitor and view iPhone Private browsing history:
Log into Spylix's browser history tracking with your email account.
Tap browser history on the left side of the Spylix dashboard
From here you can check a list of websites visited in private mode alongside its time stamps.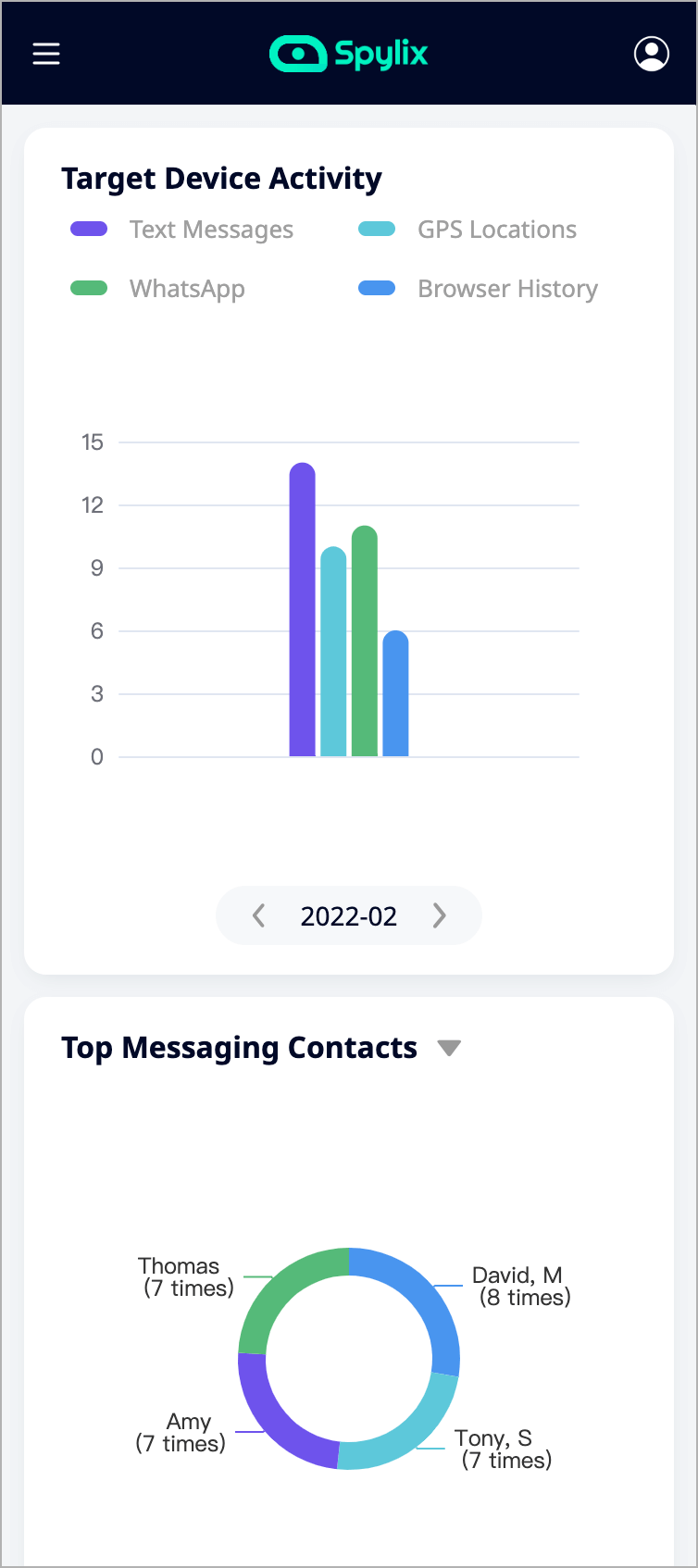 Verdict:
Spylix is the best solution for iPhone users who are looking for a way to watch another user's private browsing history.
Part 3: How to Find Deleted Private Browsing History for iPhone
It is also possible to recover deleted browsing history in private mode. Often most people wonder how this is possible, but it's not that difficult with a few simple steps.
There are three ways to go about this:
Method 1: Using iTunes Backup
The most traditional way to retrieve deleted history is by using an iTunes backup. Usually, this is a safer way to go since there are fewer variables involved. Thus, if you back up your iPhone regularly, then chances are that iTunes had made a copy of the browsing history before you deleted it.
While the method is effective, it can also be time-consuming since you'll have to go through all your backups until you find the browsing history. Plus, you are likely to lose any data that you added after the previous backup. As such, it is critical that you perform a mandatory backup before you do anything that might cause loss of data.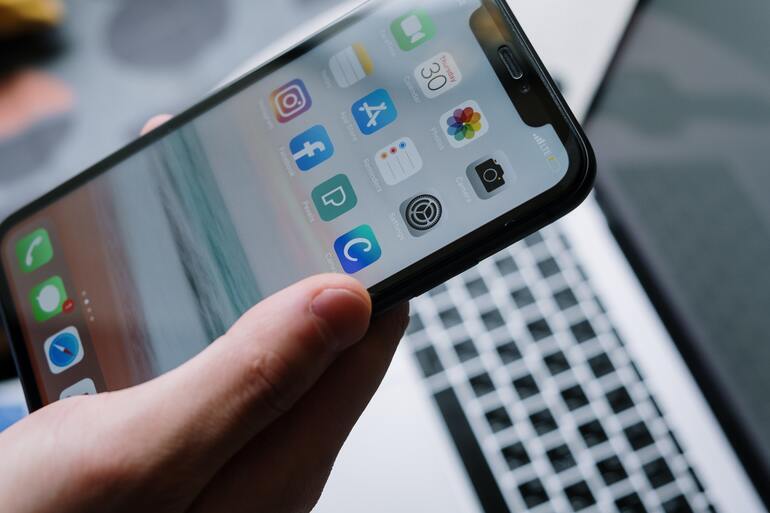 Follow the steps below to restore deleted browsing history using iTunes:
Step 1: Launch iTunes on your computer
Step 2: Go to the iTunes sidebar section and choose the device
Step 3: Click on the 'Restore backup' option available below the device's name.
Step 4: Choose a specific backup to restore, for this case, the deleted browser history files.
Although recovering browsing history from an iTunes backup works great, it only retrieves items you included in a backup, and it will not recover those you haven't backed up.
Method 2: Directly through Settings
The second way to access deleted history is by going through the 'Settings' app. This method allows you to recover items that you didn't include in an iTunes backup. Although it's slightly time consuming, it's often worth a shot if you haven't made a backup or your history retrieval needs are more extensive. Again, there are no guarantees since it depends on iOS and the apps used to recover deleted history.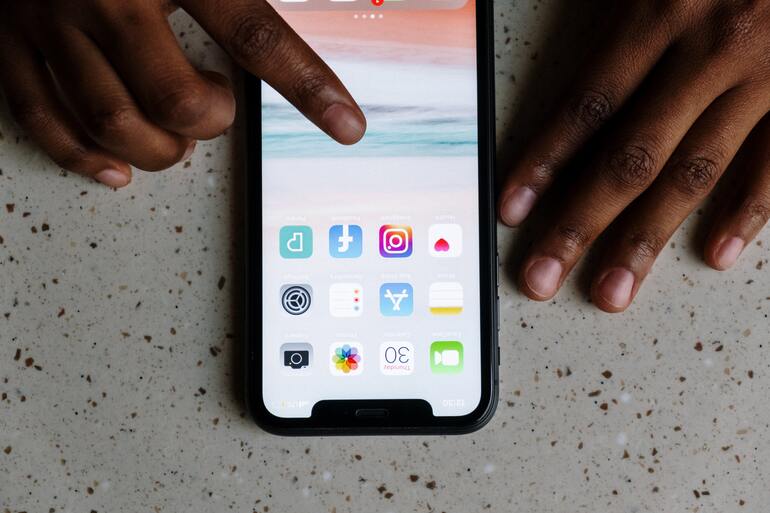 Follow the steps below to view deleted browsing history in Settings:
Click on the Settings app on your iPhone device
Scroll down and click on the Safari option
Scroll down and click on the "Advanced" tab
On the website data tab, you can access a list of websites you've visited recently.
Although this method has more variables, it can be helpful nonetheless. However, you cannot retrieve deleted browsing history from Safari apps operating on iOS 11 or later. Moreover, if the user frequently deletes cookies, cache, and data on an iPhone, it might not work out either.
Method 3: Using iCloud Backup
iCloud allows users to sync their browser data across their iOS devices. Thus, you can use iCloud to restore deleted items or retrieve history from an iCloud backup that you performed before the deletion. Although this is one of the safest ways to get back items you've previously deleted, it can also be time-consuming.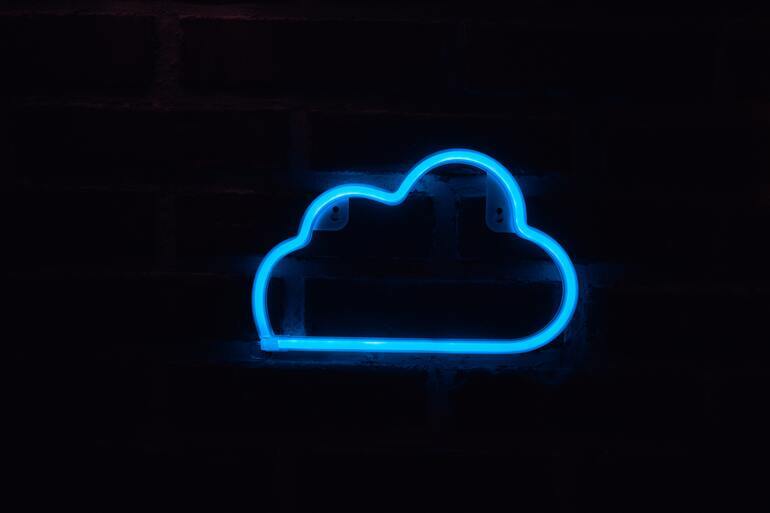 Apart from the browser history, iCloud can restore other deleted data depending on how you back up your iPhone. For example, if you use the iCloud Photos, Contacts app or any other system app, it can restore deleted photos, contacts, calendars, and more. This makes it a great choice for users who want to reclaim deleted data in one go.
Also, iCloud allows you to access your backup on multiple iOS devices. So, for instance, if you wish to view the browsing history of your iPhone and iPad, but iTunes only backs up the iPhone's data, then iCloud can be a helpful workaround.
To recover deleted browsing history using iCloud:
Create backup data on your iPhone on iCloud
Go to the settings app
Click on general
Scroll down, locate the option reset and then select erase all content and settings
Follow through the setup process
In the apps and data screen, click restore from iCloud backup
Log into your iCloud account and select the backup containing your deleted Safari browsing history
Click on the "Restore" option to continue
As you may have noticed with this method, it's time-consuming. Also, the setup process might be lengthy, especially if you experience any complications with your iCloud account. It's also necessary that you perform regular backups if you want to retrieve deleted items quickly. This method works best for users looking to recover a history of items they have already backed up.
Part 4: Wrapping All that Up
This article has provided a few ways to view private browsing history safari iPhone. If you are looking to spy on the activities of your spouse or kids, I'd recommend going for the Spylix app. It is the most legit and straightforward app to track all browsing data, including deleted browsing history, on any iPhone device
Also, we've talked about some of the ways on how to find deleted browsing history on the iPhone. No matter what method to use, it's important to remember that data recovery isn't complete without a backup plan. As mentioned earlier, if your history retrieval needs are more extensive, you will need several backups.
Also Check: How to Clone Somone's Phone Quickly