Many users find it complicated to spy on iPhone with just the number. It is because Apple products are highly secure compared to Android ones. However, it doesn't mean the whole task is impossible. Fortunately, we have 5 different solutions for you in this guide. Follow this article till the end to learn how to apply those methods.
Part 1: Can I Spy on iPhone with Just the Number?
The reason iOS devices are so popular than the rest among users is due to the security protocols placed by Apple, ensuring complete privacy. For that reason, it is not likely to spy on an iPhone with just a number. Still, if you are looking for minimal information about the device or its user, you can spy on the iPhone using its IMEI number.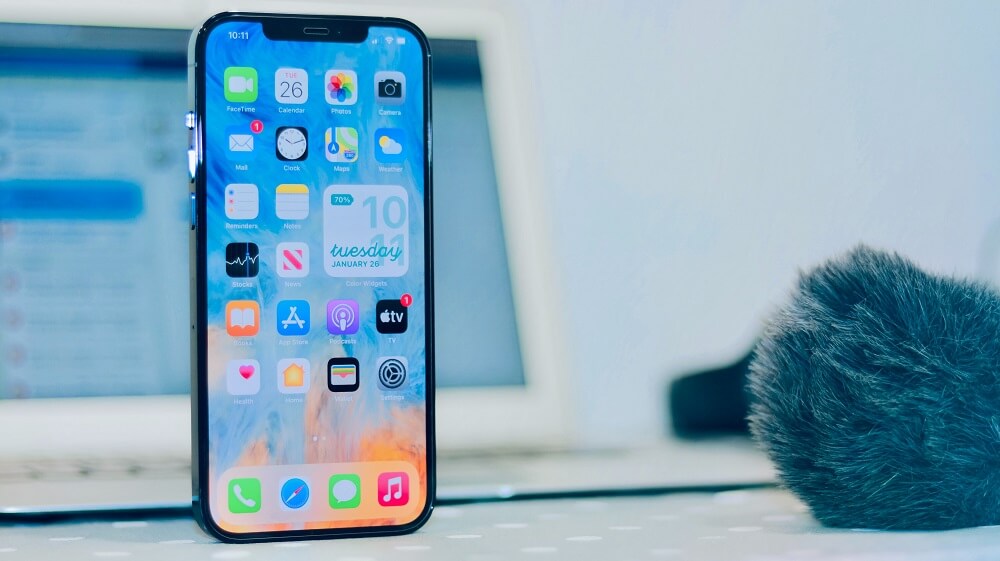 Part 2: How to Spy on iPhone Without Someone Knowing?
Here, we will share the 5 top techniques available online to monitor user activities performed on their iPhones. Let's begin!
Way 1-Spy on iPhone with Just the Number Without Someone Knowing with Spylix
The first and most potent method accessible is the Spylix iPhone Monitoring App.
Spylix
Spylix is a mobile app used on both iOS and Android devices. The first great thing which we noticed about Spylix was how non-intrusive it is, and the fact that there is no jailbreaking needed means you won't lose data or settings on the target phone, as well as have no effect on battery life, which will maintain your anonymity.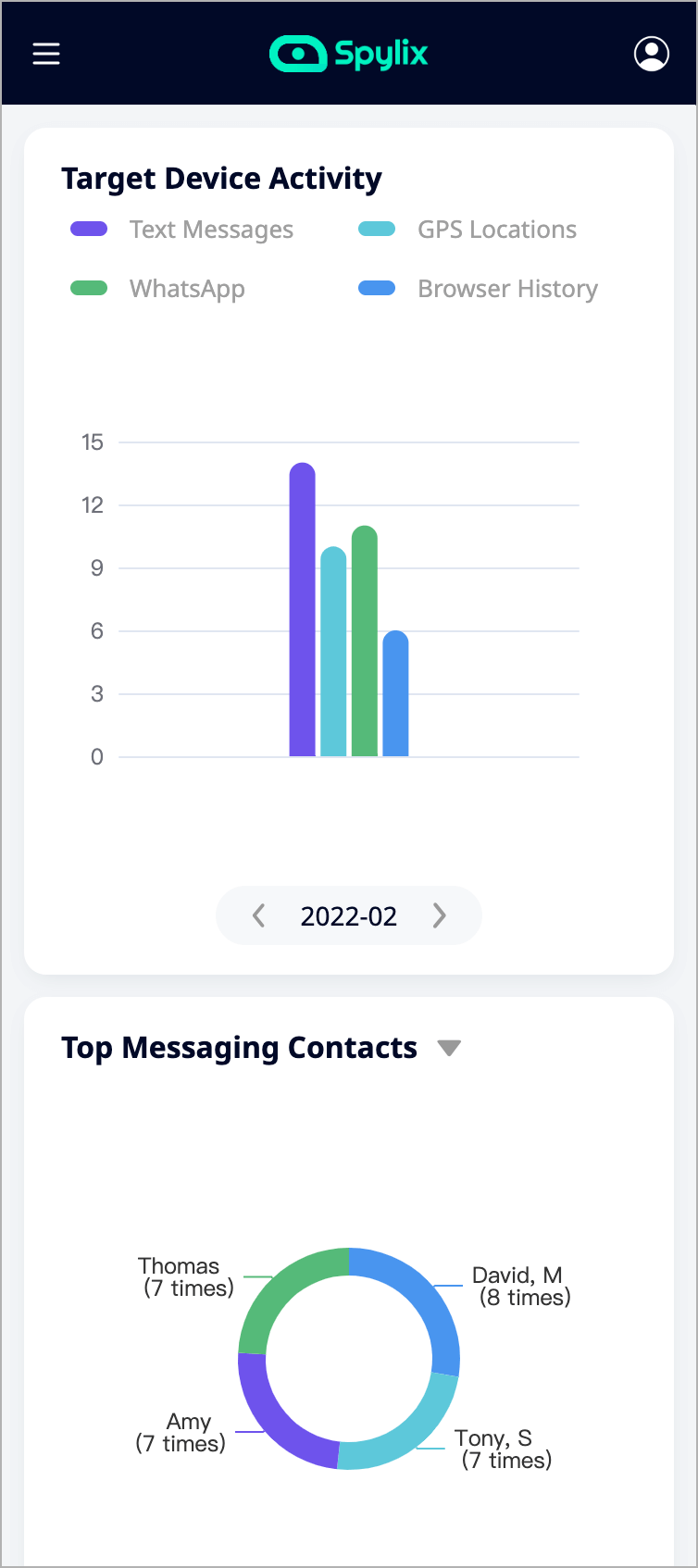 Spylix Features
Spylix is the most effective solution to perform iPhone spying because of how feature-packed it is. You can use the platform to monitor 40+ types of data. Here, we will share what facilities and advantages it has to offer: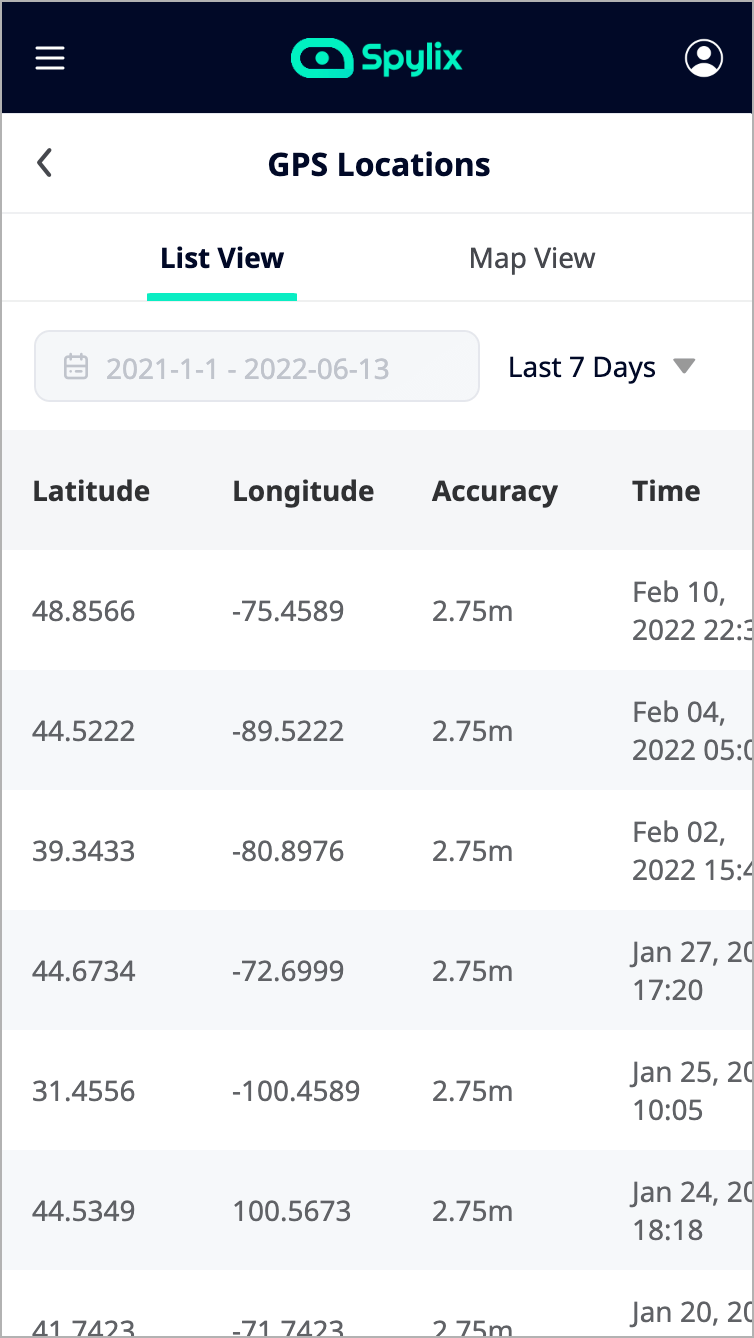 Spylix offers Stealth Mode, which means that the app will remain hidden on the target phone, and you will spy on the other person privately.
It can track all WhatsApp, LINE, Kik and Facebook private messages without jailbreak or rooting the target phone. Moreover, you can access deleted texts and media files.
The app can spy on every incoming and outcoming text, displaying every contact information available.
Keylogger function is also open for users, enabling them to note down each keystroke performed on the iPhone.
Using Spylix to Spy on iPhone Without Access to Target Phone Step by Step
There is no need to install any kind of app on the target iPhone to enable the monitoring process with Spylix. You just need access to the user's iCloud ID and password, and the setup can be done remotely. Check out the guidelines below to spy on iPhone without access to target phone with Spylix:
Step 1: From your device's browser, visit Spylix, and select the Sign Up Free tab. There, enter your working email address, and select iOS as the target device. Finally, select any of the three available pricing plans.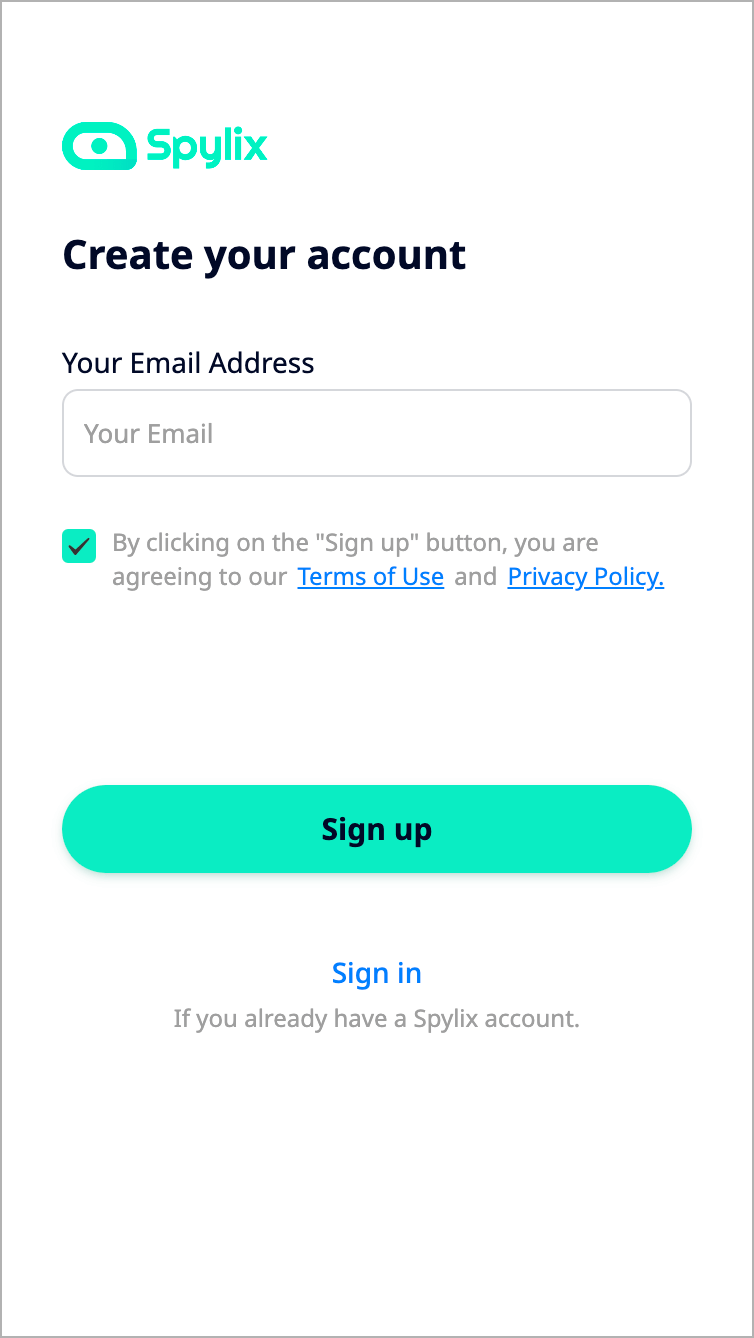 Step 2: Ensure the iCloud Backup is enabled on the iPhone. Now, enter the iCloud ID and the user password into Spylix's interface. Verify the process, and move on to the next step.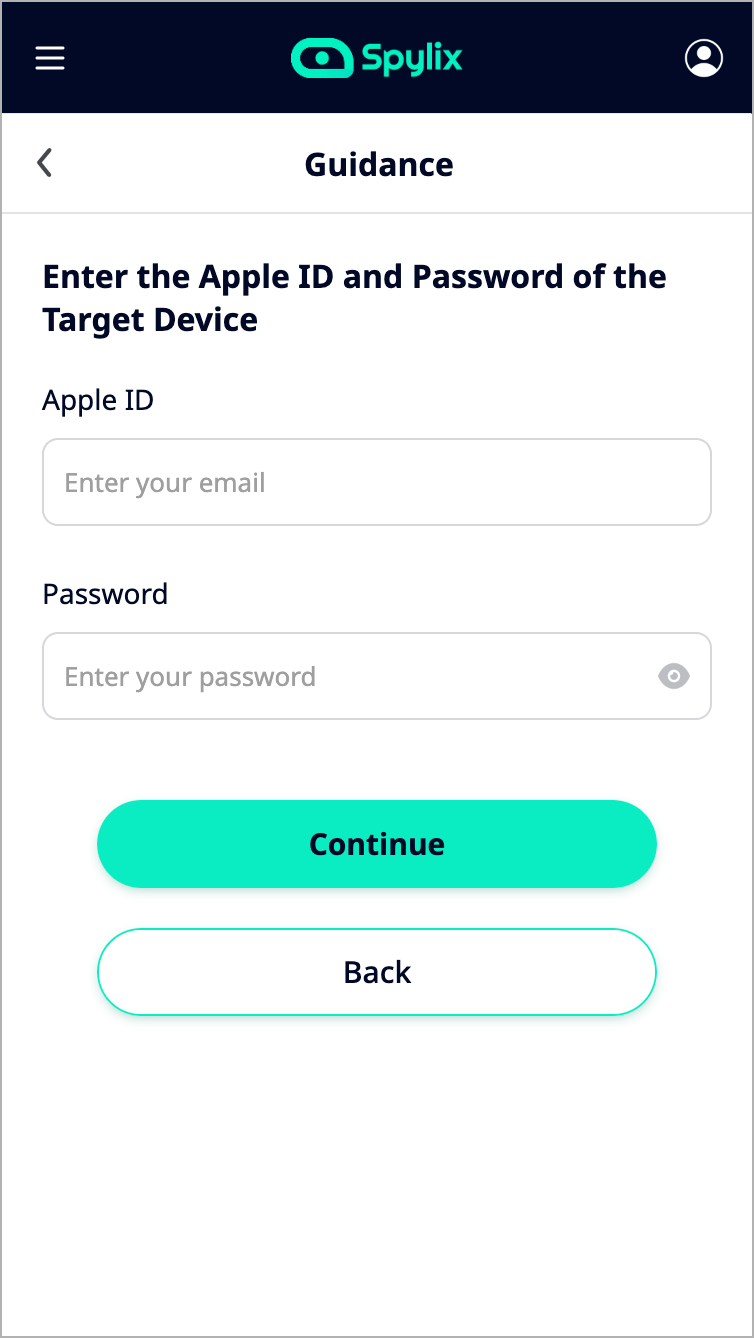 Step 3: Tap on Start Monitoring and open the Spylix Control Panel using your device. There, you can access any of the features mentioned above to learn what the user is doing on their iPhone.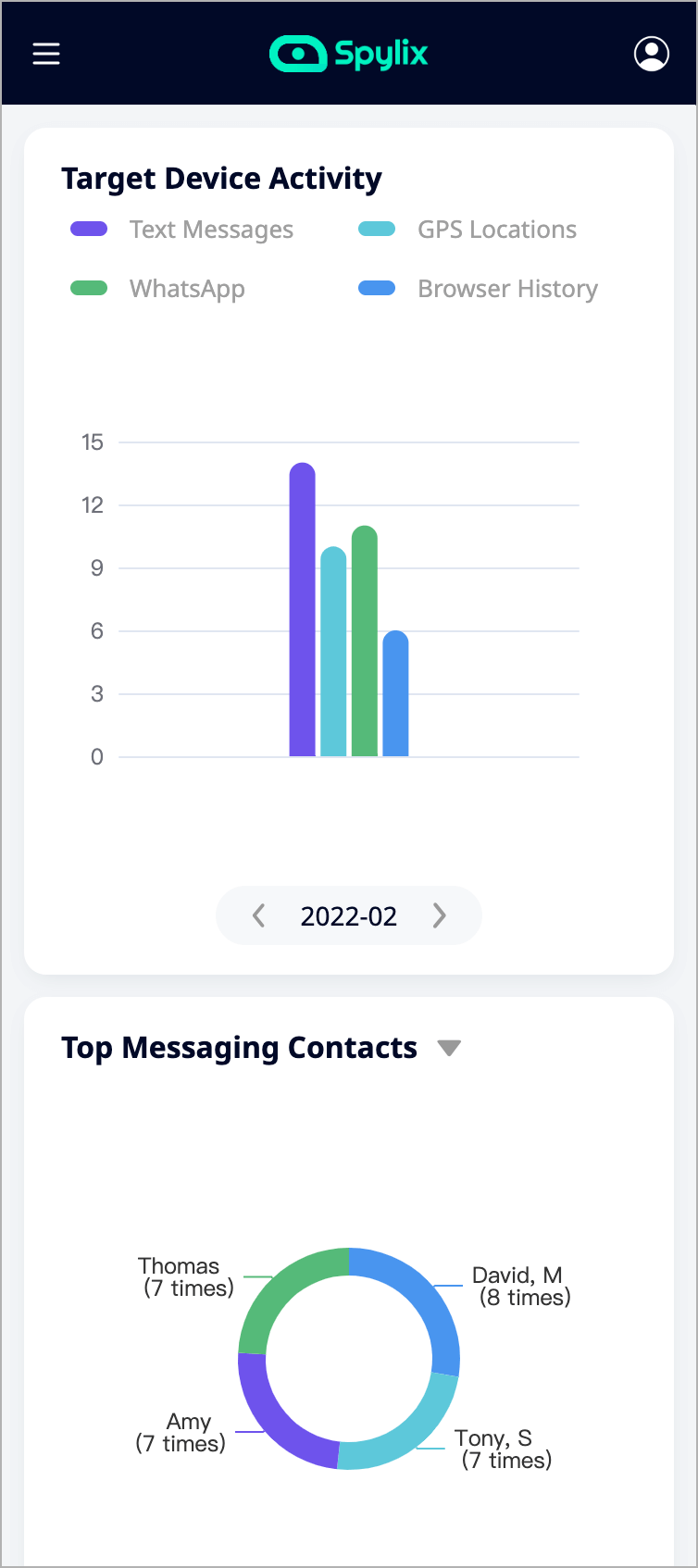 Way 2-How to Spy on iPhone Without Them Knowing with mSpy
mSpy can offer you many different forms of data related to the usage of an iPhone. It is a popular spying application that allows you to view anything, like the target phone's browsing history and call history. Moreover, mSpy has a web-based dashboard for watching everything occurring on the other device.
Features
With mSpy, you can monitor iPhone location in real-time.
Screen Recording is also accessible.
Pros:
Compatible with Android as well
Ensures privacy and generates comprehensive reports on user activity
Cons:
Installation Steps
Following is the step-by-step guide to spy on iPhone using mSpy:
Step 1: Access the mSpy's web address. Now, open a new account using an email address by clicking Try Now. Finally, select a pricing package for the target iOS device and press Buy Now.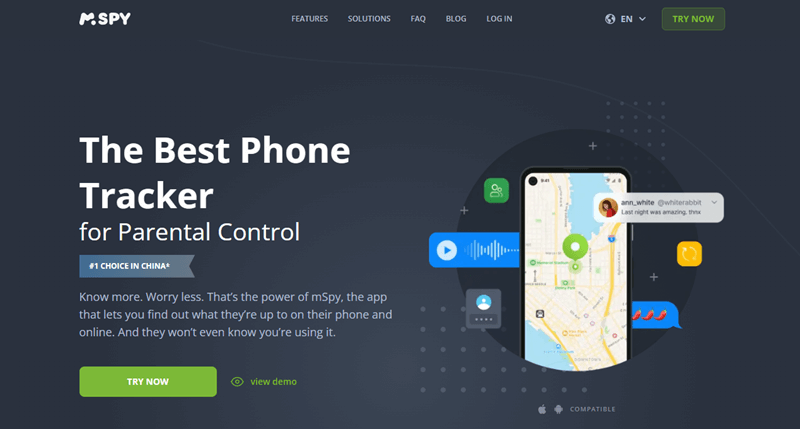 Step 2: Give the iCloud login details of the target iPhone. Verify the information and sync the data with your mSpy account.
Step 3: Press the Monitoring tab from your device using the newly created mSpy account to access the Dashboard. You can use the iPhone tracking utilities.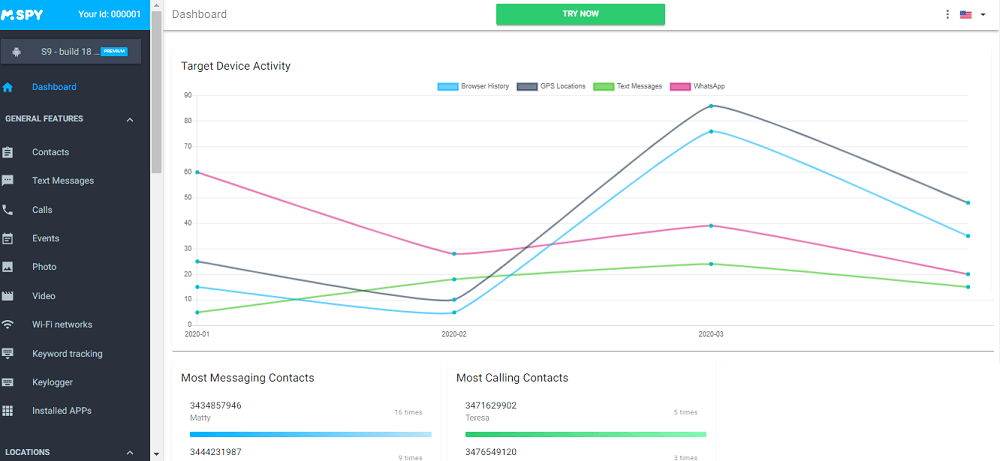 Way 3- How to Spy on an iPhone Remotely with SPY24
SPY24 is a multi-lingual spy application that enables its client to remotely spy on the target iPhone devices. The app works on the latest iOS devices. So there's no need to jailbreak them to access the basic features. However, it offers the iPhone Jailbreak version with WhatsApp monitoring and precise location tracking features.
Features
A few features accessible with the No Jailbreak version are as follows:
You can read all incoming and outgoing SMS available on the iPhone.
The app issues an alert whenever a new iCloud backup is processed on the iOS device.
Call History utility is also accessible.
Pros:
The Jailbreak version is quite powerful
Cons:
You cannot perform social media spying with SPY24 without jailbreaking the iPhone. Spylix is a better option in that regard
Costly pricing plans
It can only display data uploaded on the iCloud
Installation Steps
Following is the step-by-step guide to install SPY24 on an iPhone:
Step 1: Create a SPY24 account from the official website, and select iPhone as the platform for you to monitor.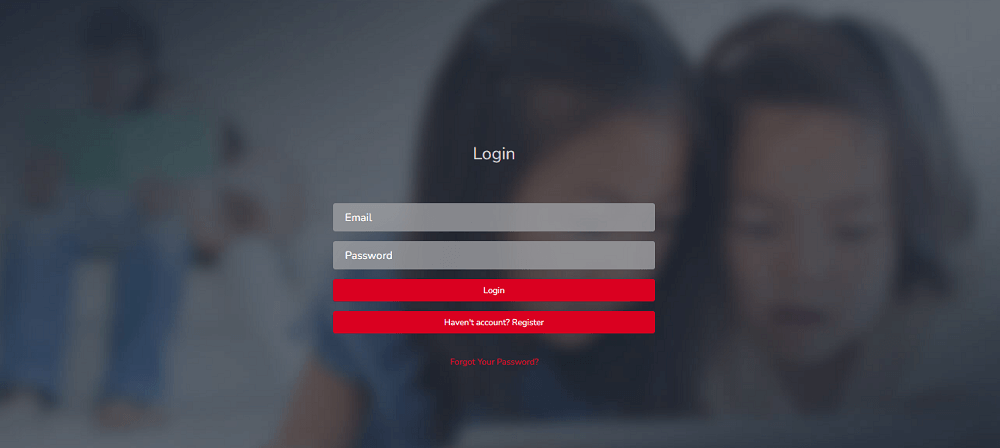 Step 2: There's no need to install the SPY24 app on the target iOS device. Simply provide the iCloud credentials, which will enable SPY24 to gain access to the iPhone's iCloud data.
Step 3: Open the Control Panel and efficiently track the iPhone activities.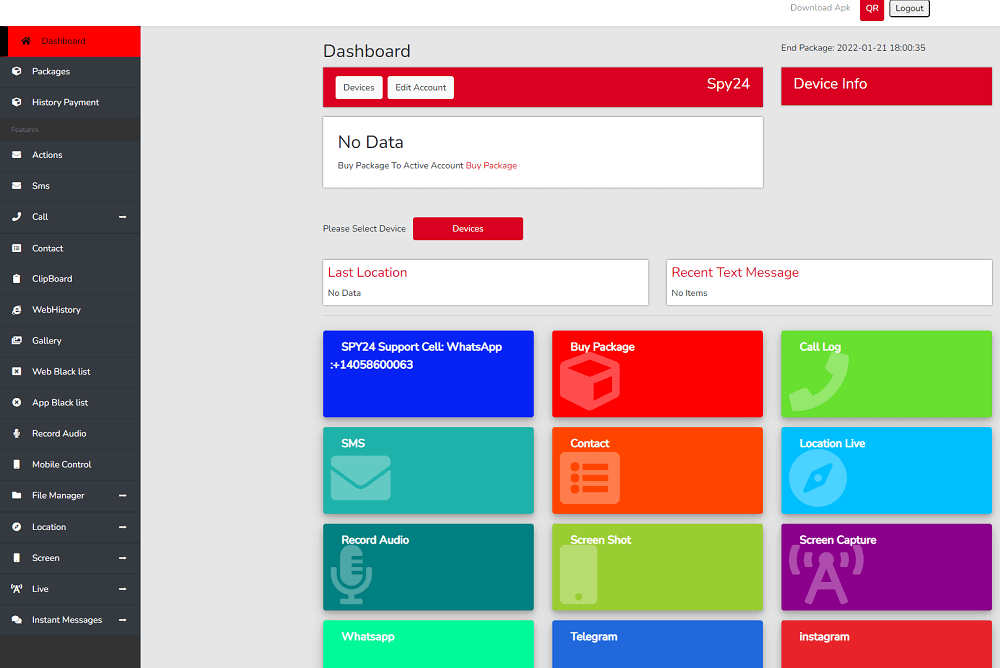 Way 4-How to Spy on an iPhone Without Them Knowing Using TeenOrbit
TeenOrbit is an app that provides iPhone monitoring services. It allows parents to monitor their children's phone usage as well as activities while they are online. With this app, you can read text messages, track your teen's GPS location, and spy on whom they communicate with online.
Features
We have listed a few of the features you can use with TeenOrbit to monitor your teen's activities on their iPhone:
It can access text and iMessages for you.
Instant location tracker displays the current whereabouts of the teen.
With TeenOrbit, you can open media files, including photos and videos on the iPhone.
Pros:
Available on the Apple App Store
Intuitive UI
Cons:
Limited tracking features compared to other options
Installation Steps
The guide to install TeenOrbit on the target person's iPhone are listed here:
Step 1: Firstly, create an account by downloading the TeenOrbit app from the Apple App Store. Utilize the free trial offered by the platform.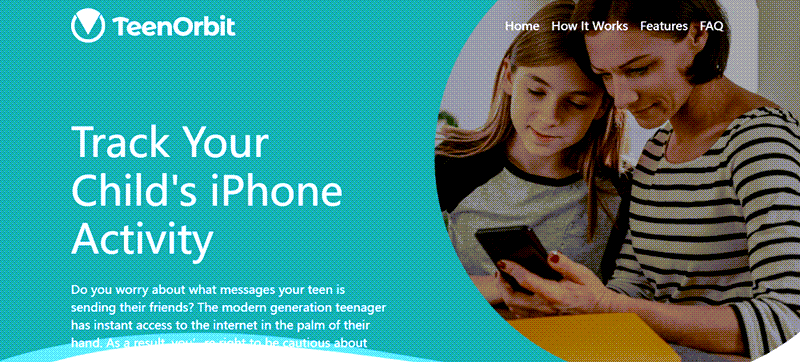 Step 2: Ensure that you have enabled the iCloud Backup on the target iPhone Settings. Next, enter the teen's Apple ID credentials into the app interface.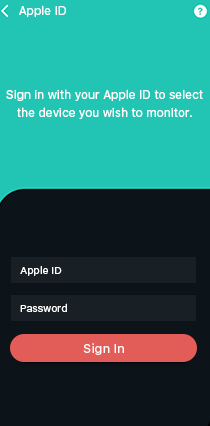 Step 3: Access the TeenOrbit Dashboard, and you will be able to view every log from the iCloud account, such as Call, SMS, Location, and Media.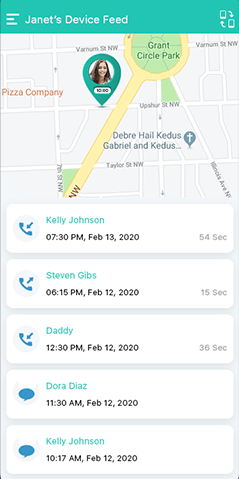 Way 5-How to Install Spyware on iPhone Remotely with MoniMaster
MoniMaster Spyware provides an effortless method to track everything the target users do on their iPhones. It usually scans the backup data on the other person's Mac computer and delivers the results on the Dashboard.
Features
MoniMaster displays iMessages, Call History, and Contact Info.
You can view messages exchanged on social apps like Viber, WhatsApp, and WeChat.
Photos and videos available on the target iPhone can also be monitored.
Pros:
Displays accurate location data
No jailbreaking is needed to view social app history
Cons:
Only monitors 1 iOS device with a single account
Installation Steps
You can learn how to spy on an iPhone using MoniMaster by following the steps below:
Step 1: Open MoniMaster URL on your device, and click on Sign Up to make a new account. Next, subscribe to a package.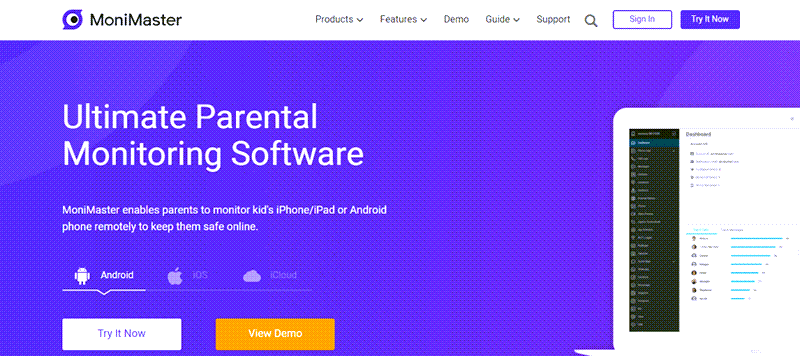 Step 2: Click the Setup Guide on the Products Page, and download the MoniMaster app on the target user's Mac computer. Select iPhone/iPad as the system you want to monitor, and scan the backup data.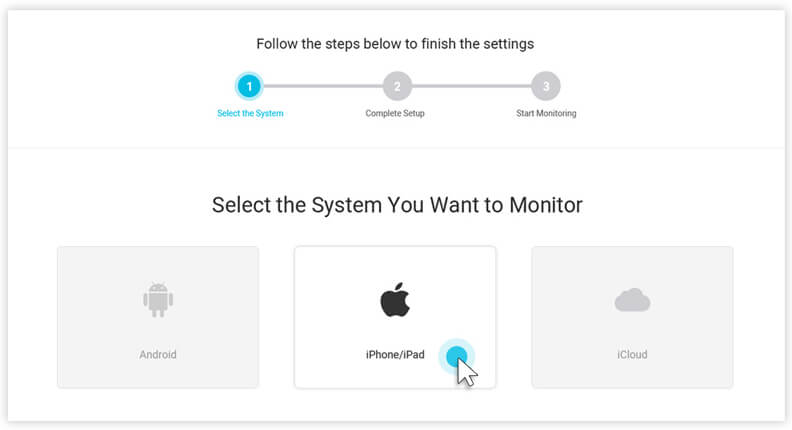 Step 3: Click the Verify Setup tab to access the MoniMaster Dashboard. There, you can enable any feature to track the target iPhone conveniently.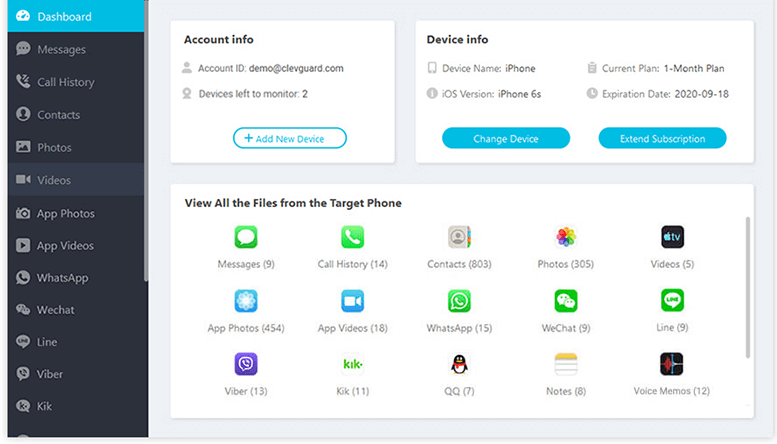 Part 3: FAQs about "Spy on iPhone with Just the Number"
Still, thinking, can you spy on an iPhone? If yes, follow this FAQ section to clear all confusion!
3.1 Can I Spy on iPhone with Just the Number?
It isn't possible to track an iPhone with only a number. However, Spylix makes the process much easier. Moreover, you can do everything without installing any software on the target device.
3.2 Can I Spy on iPhone Without Them Knowing?
Yes, you can track the iPhone messages, calls, and location using each method mentioned in this article. However, Spylix offers the best service in terms of features and ease of use.
3.3 What Type of iPhone Data Can I Spy on with Spylix?
You can check the features of Spylix mentioned in this guide to suitably spy on iPhone data.
Conclusion
Though you cannot spy on iPhone with just the number, it is still possible to track the contents and location of the device's user. This article has listed all the possible means to ensure hassle-free spying. However, Spylix catches our eye as it has the best features and an intuitive interface.