The iOS world always seems secure, but people still ask whether private browsing is traceable on iPhones. The short answer is yes but what is fetched is less than where private browsing is not applied.
Private browsing means that data is not saved on your device. We will look at how to enable private browsing on iPhone and whether you can be traced or not depending on the applied method.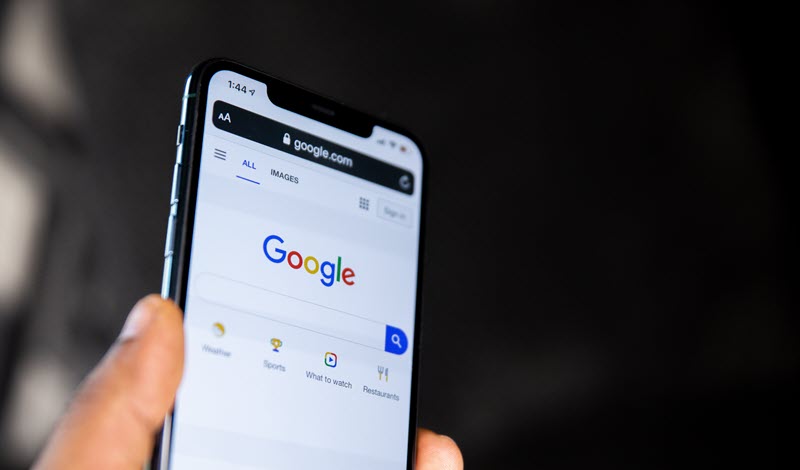 Part 1: What is Incognito Mode on iPhone?
Incognito mode means that you are browsing privately on your iOS, Android, or Windows devices. Regardless of what you use, data such as auto-fill form data, passwords, and browsing history are not saved on your phone or the browser. The word Incognito is mostly used on Google Chrome which is also compatible with iOS devices.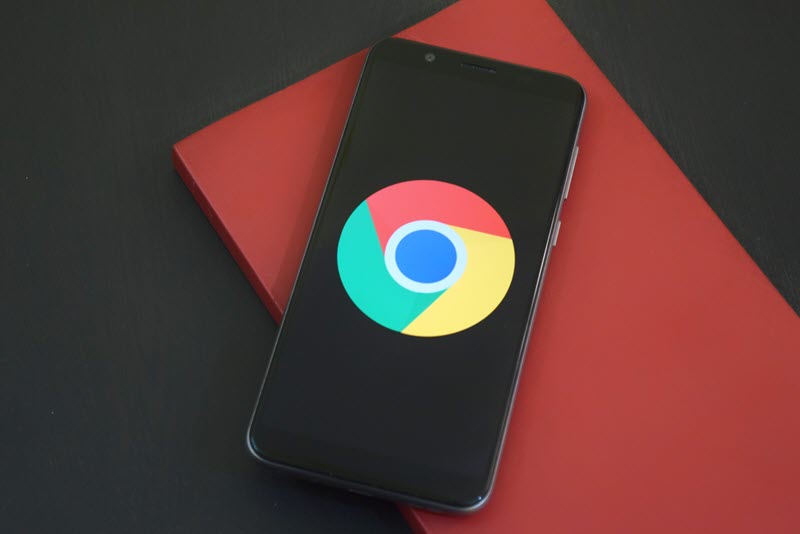 That means you can use it too if you have it on your iPhone. We will cover how you can use it as we proceed. Being incognito while on your iPhone is essential if you share the device or simply want to keep your information confidential.
If you are using iOS 14 or earlier, your IP will still be visible to those tracking you. Those using iOS 15 or later can hide the IP from trackers, but it will still be visible for location tracking, among other essentials.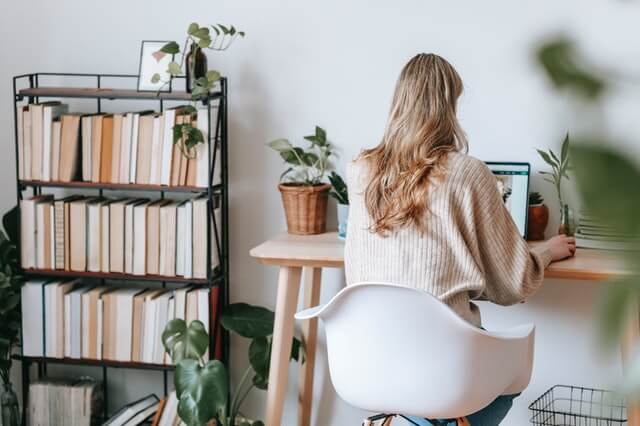 Part 2: Can Private Browsing Be Traced on iPhone?
As we highlighted in the introduction, private browsing is traceable even when using an iPhone. It always seems like a better option than the Android, but something is still visible.
Your passwords, browsing history, cookies, and more are stored when browsing normally. Such data can be obtained by third-party websites that like it for marketing. If you don't want to store such information, you switch to private mode.
The browser will not store your information, but that does not mean that you are untraceable. Your IP is still visible, and the same applies to your bookmarks and traffic-related details.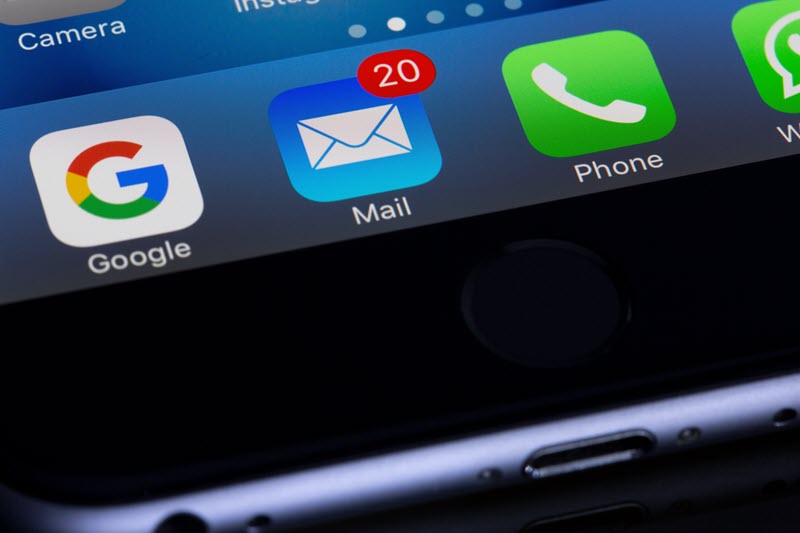 Those with iOS 15 or later are in a better position since it's possible to hide the IP from trackers. However, it will still be visible for location tracking, among other essential purposes. If you want to hide your internet activities completely, you can use VPN services and a browser like Tor.
Part 3: How to View Private Browsing History on iPhone?
Spylix would be a good start if you would like to view private browsing activities from a target phone. It's a spying application that works on Android, but it's easier when considering the iOS side.
Even while on private browsing mode, it's possible for someone to view what you are doing on the phone. Applications such as Spylix have made that possible by going incognito too to capture the device activities.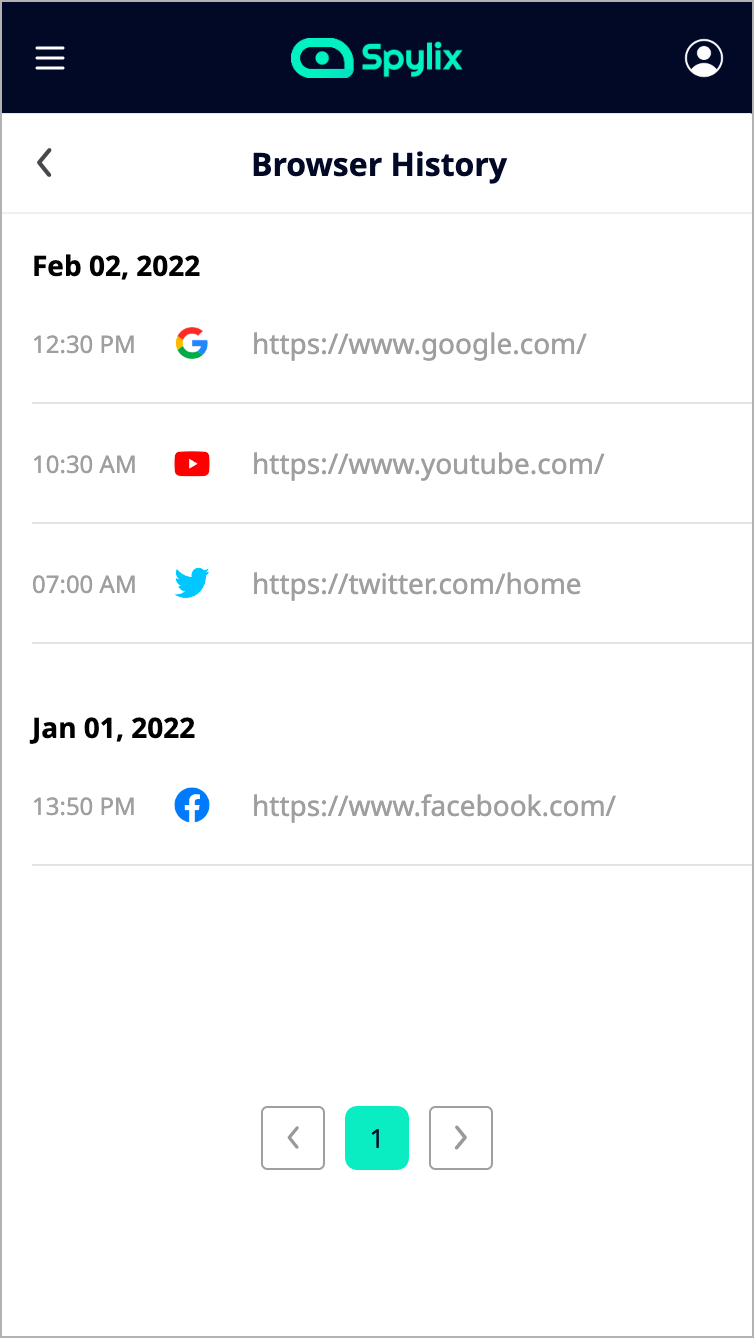 To set it up, all you need is the iPhone's iCloud credentials as the main requirements. After that, it's all about setting up the account and the iCloud to get the information. As the iPhone is still in private browsing mode, you will get all the browsing history.
Spylix will record all the visited URLs, and there is an analysis of the most visited websites and the general browsing activity. There is more from Spylix to include:
Photos
Contacts and messages
Saved events
Keylogger information where you get all the keystrokes (including typed passwords)
Installed applications
Real-time location tracking and Geo-fencing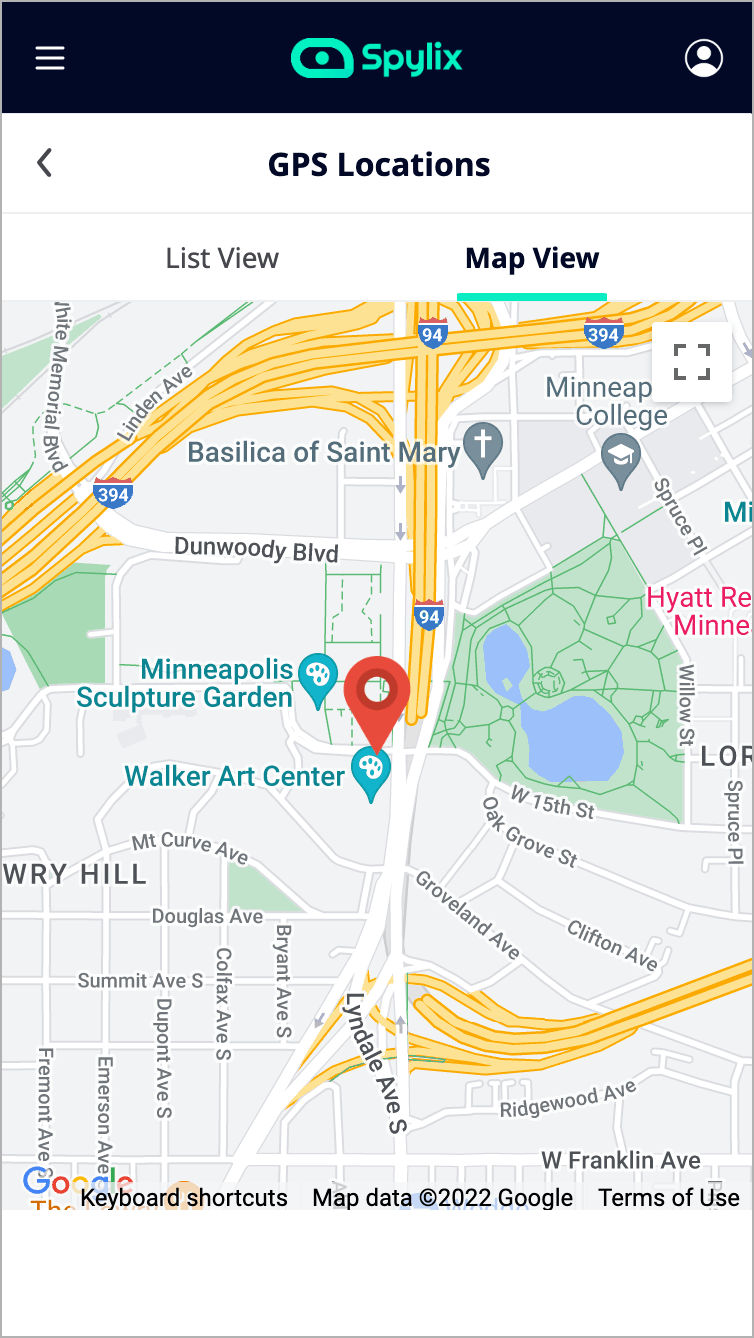 You can visit the main website to see how it works and what you need to get started. The best part about using Spylix is that it will be invisible. It has a stealth mode, which helps the application work in the background.
Where do you get the information after the setup? All you need is to log into your account online to view the activities. All the browsing data and more are synced via iCloud.
A word of caution here would be to enable iCloud syncing and put off the two-step verification mode. That way, you will have no trouble viewing the data and setting up Spylix.
Step 1: Create an account on Spylix via the signup button.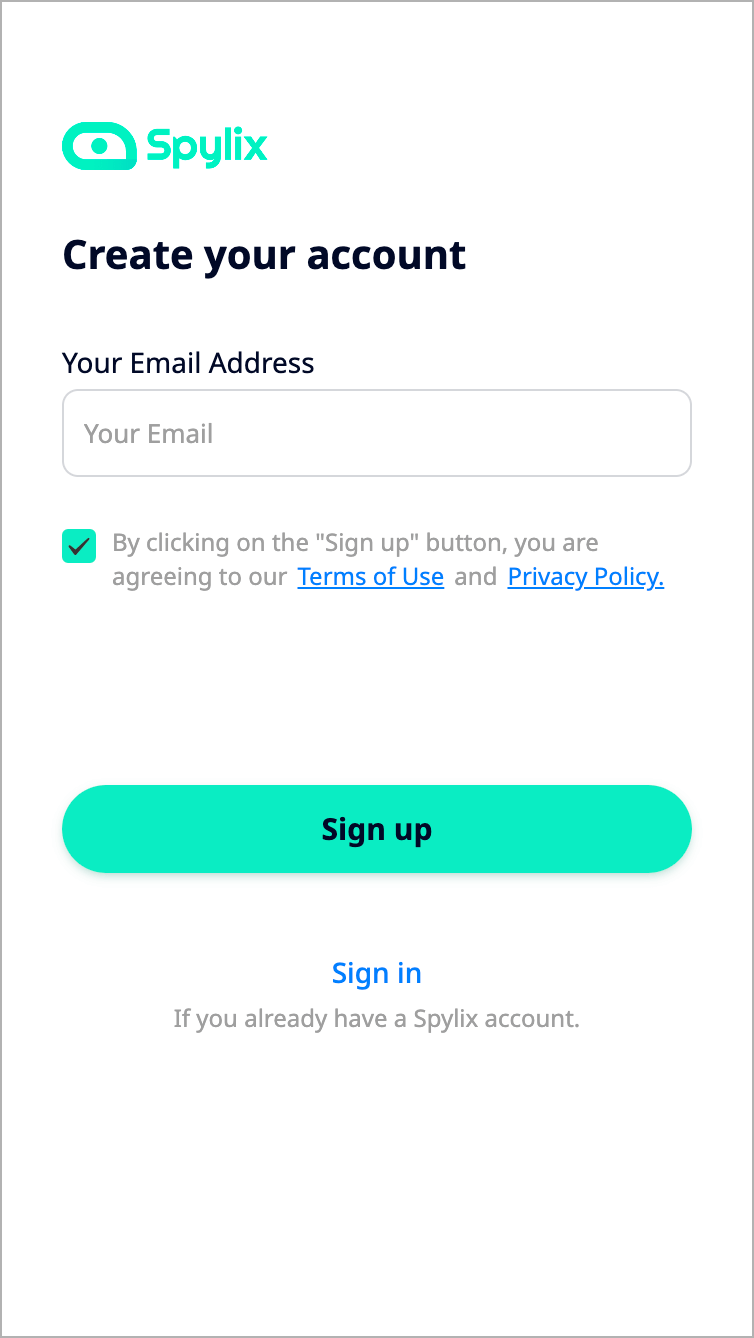 Step 2: Choose a suitable plan and log in after the purchase.
Step 3: Setup the iCloud by entering the iPhones credentials.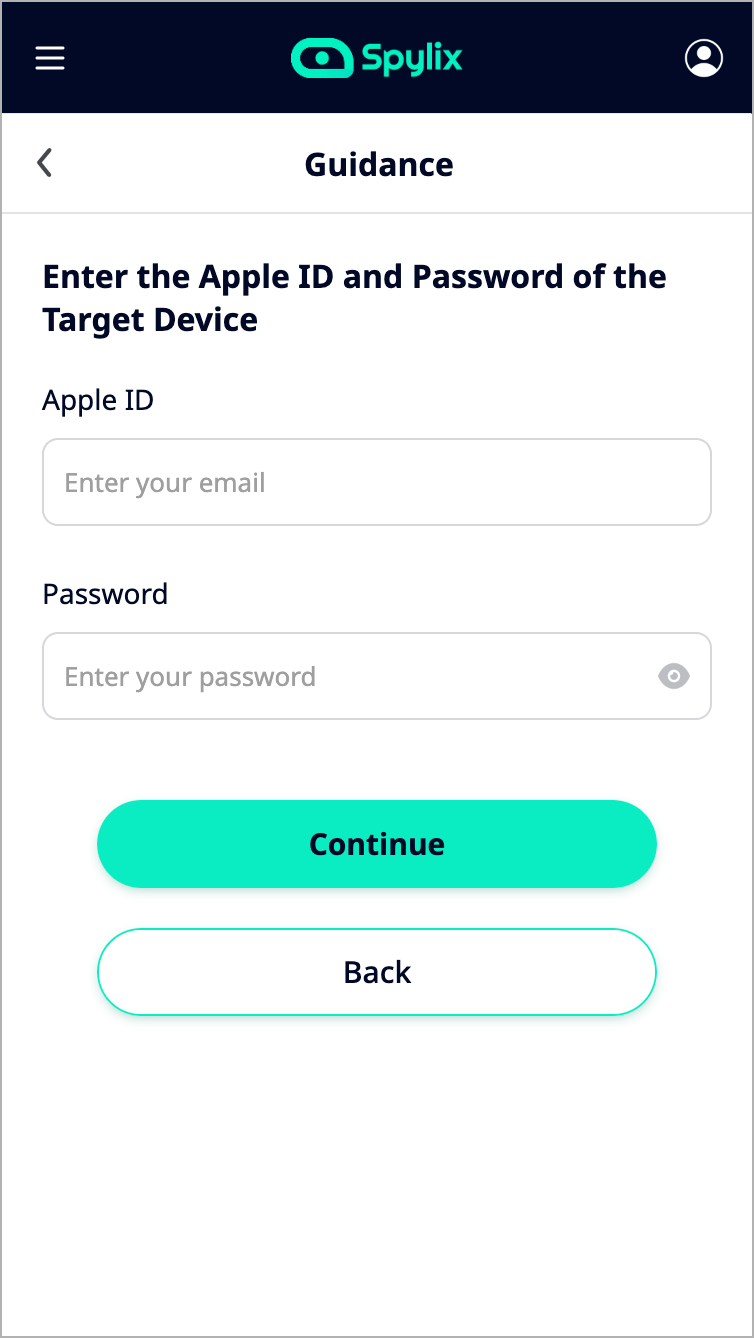 Step 4: Let Spylix sync with the iCloud before revealing the information on the dashboard.
Step 5: To get the browsing history, scroll down to the internet usage section on the left menu. Click on 'Browser History' and 'Browser Bookmark' to view the details.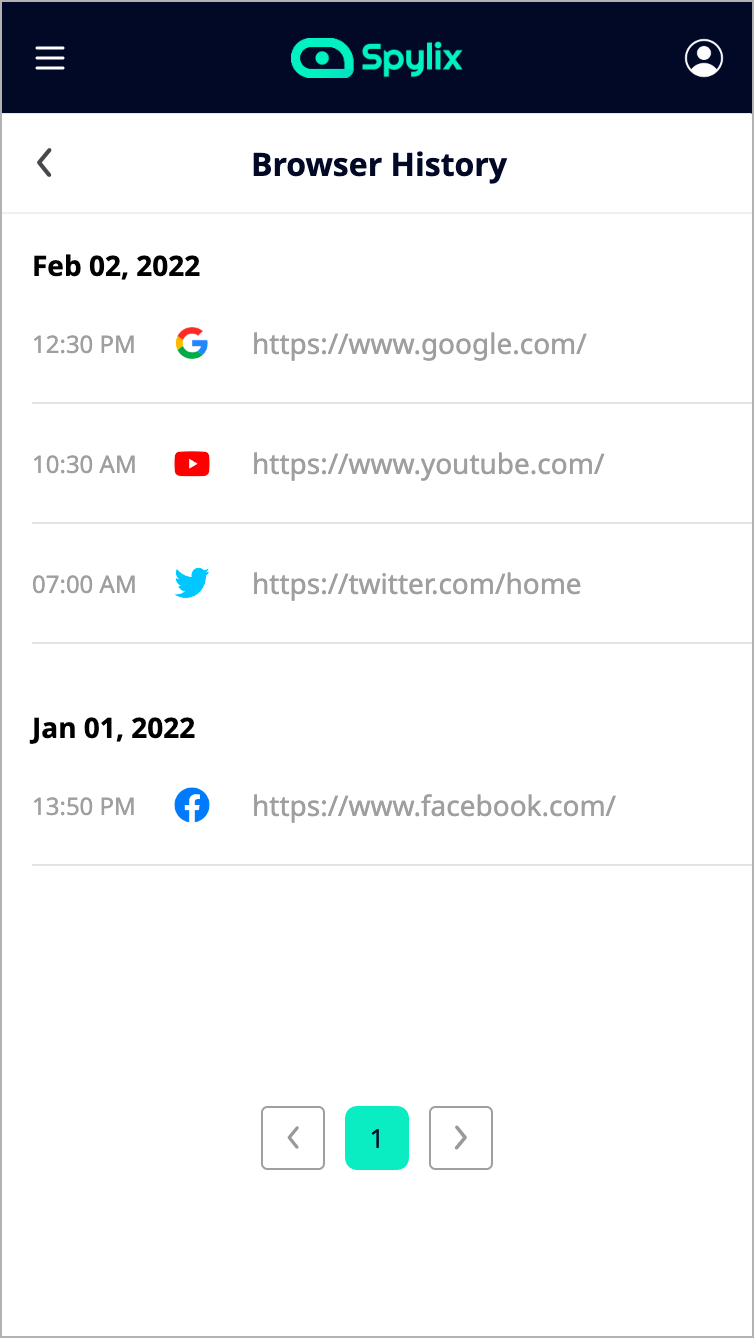 Part 4: How to Use Google Search in Incognito Mode on iPhone
When using Google Search on iPhones, two apps may be involved. They include the Chrome browser and the Google app. You can use both to go Google incognito iPhone mode and browse privately.
If you are using Chrome, it's easier. Just open a new tab, click on the three vertical dots on the top right and access the dropdown.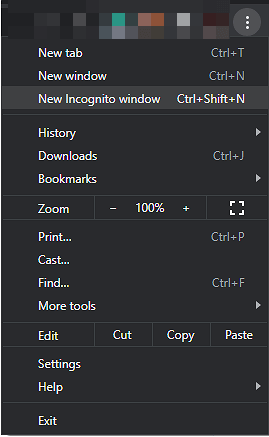 Click on 'New Incognito Window' and begin browsing privately. To turn it off, just close the incognito window.
For the Google app, perform the following steps:
Step 1: Open the Google app and tap on the profile picture at the top right.

Step 2: Tap on 'Turn on Incognito' from the dropdown that pops up.

Step 3: You will see a banner with the words 'Incognito Mode is on,' meaning you are now in private browsing mode.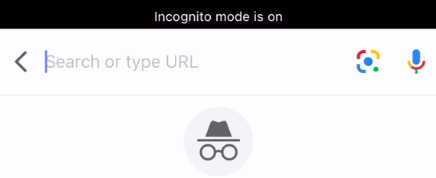 Go to the home page and tap on 'Turn Off' to turn it off.
Part 5: How to Turn Private Browsing On or Off on Your iPhone?
The recommended browser on Apple devices is Safari. It also has a private browsing mode, and you can use it if you don't need any data stored as you dive into the internet. Here is what you need to do to start browsing privately and stop.
5.1 How to Turn on Private Browsing on Safari
Step 1: Open Safari and tap on the tabs button.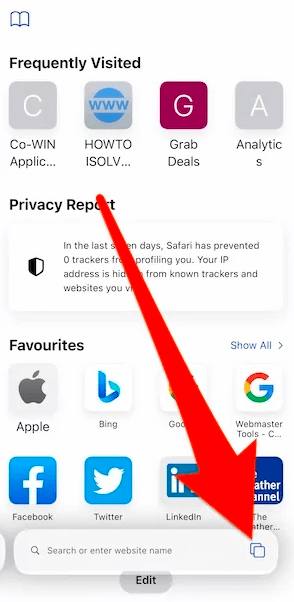 Step 2: Tap on the arrow facing down (or tabs number) to view the tab groups list.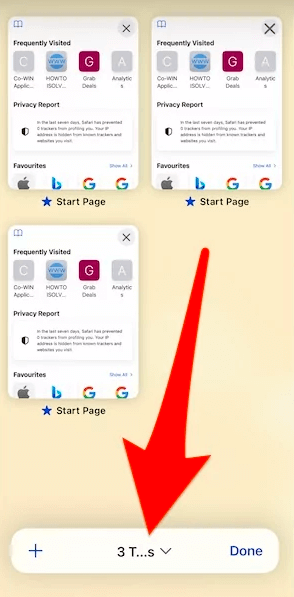 Step 3: Select private where you see the palm symbol and tap on 'Done'.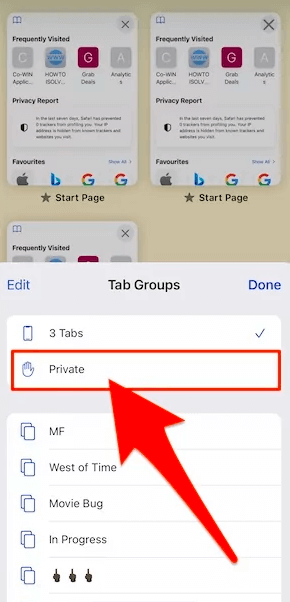 Step 4: You will see the address bar turn dark. That's how you know you are in private mode.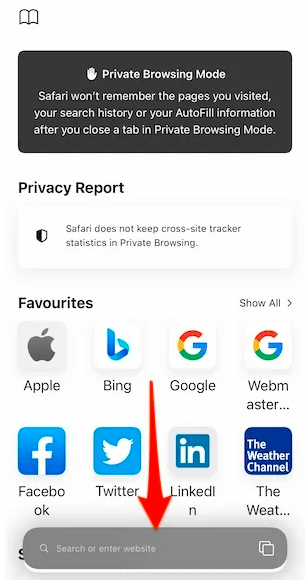 5.2 How to Turn Off Private Browsing on Safari
Step 1: While on Safari private browsing mode, long-press the tabs button.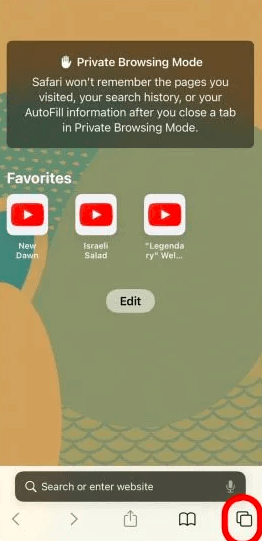 Step 2: Use the tabs number or 'Start Page' to exit the private mode.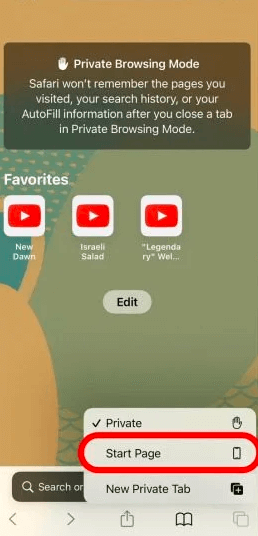 Part 6: How to Block Private Browsing on iPhone
Apart from turning on or off private browsing, you can also disable it. That means there will be no way to browse privately using the device. If you want to get rid of private browsing, here are the necessary steps:
Step 1: Go to the settings app and tap on 'General'.
Step 2: Proceed to 'Screen Time' and then 'Restrictions'. For older iPhones, it's general then straight to restrictions.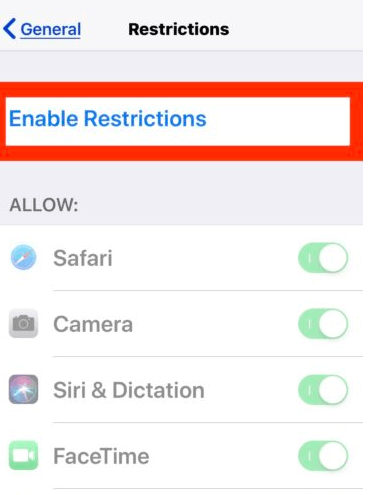 Step 3: Select 'Enable Restrictions' and enter the passcode. Ensure that you don't forget it.
Step 4: Scroll down to locate 'Websites' and then choose 'Limit Adult Content' to activate the Safari web filter. That will disable the private browsing mode completely on the Safari browser.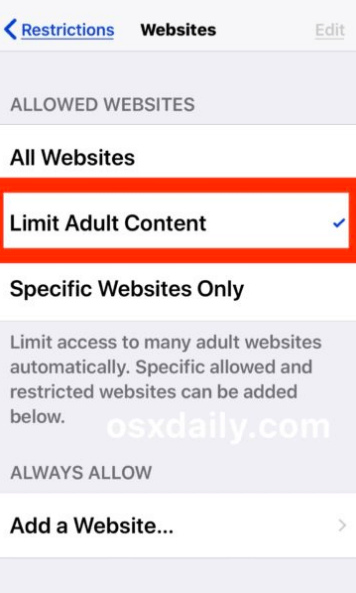 Step 5: Check your browser to see if the private button is gone and if the changes have taken effect.
Conclusion
Private browsing is traceable on iPhones, but it also helps in not storing your browsing history, password, and more, as we mentioned in the blog. We hope you have found different ways to activate private browsing on iOS devices depending on the browser in use.
You need to know that tracking is not disabled here, and your IP is accessible even while on private mode. Amicable solutions such as Spylix will enable you to check on private browsing activities from a target iOS device.
To wrap it up, iPhones have recommendable security features but being complete incognito is not one.