Now have access to your child's or partner's phone to view text messages sent and received.
If you wish to find ways to track text messages on someone else's phone for free or track calls and texts from another phone for free remotely, the technology available today has made it possible. Now, you can view text messages sent and received from another phone.
Suspect your partner of cheating? Worried that your child might be abusing phone facilities?
In any situation, spying apps can help you track calls and texts from another phone as and when you want.
This spying software offer top-notch services and also come in the form of simple apps that can be installed and start working immediately.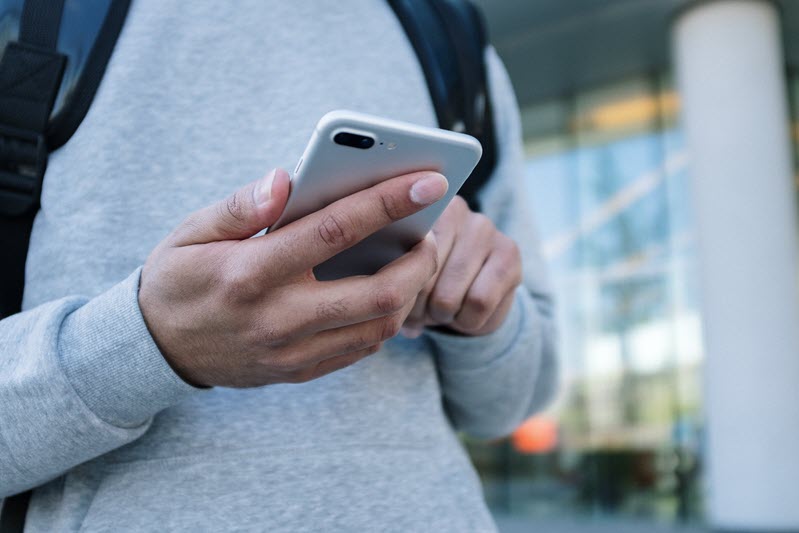 Part 1: Spylix - Track Calls and Texts from Another Phone Online
How to get text messages from another phone sent to mine for free on Android or iOS?
Spylix has an excellent reputation for being the simplest way to solve your query.
The spying app to see texts on another phone can be accessed via a web-based control panel after it has been installed.
It can share all details of received and transmitted communications for easy access to spy on text messages, including social media, on a user's phone.
It primarily functions as an app to get messages from others' phones to see texts and calls without requiring the target phone to be rooted or jailbroken.
On iOS devices, Spylix does not require any installation; instead leverages iCloud backup to track and secure the target phone.
While for Android, it is essential to get the app installed and then hide it from the view.
Spylix also offers a Live Demo utility on the official website that allows users to quickly evaluate the User experience and features on how to track text messages on someone else phone for free.
Part 2: How to Track Calls and Texts from Another Phone?
2.1 Track Calls and Text Messages for iOS Devices
Being an Apple user, it must be tough to have any apps to read text messages or spy as it is one of the world's most secure devices. It protects user data from being accessed or leaked by outside sources or programs.
As a result, a dedicated surveillance program would be ineffective in assisting the user. However, apps like Spylix have made it easier to listen to the app to get text messages from another phone without installing any special software.
Get the Spylix app to see texts on another phone without having access to their phone using the iOS solution. You'll need to sign up for an account.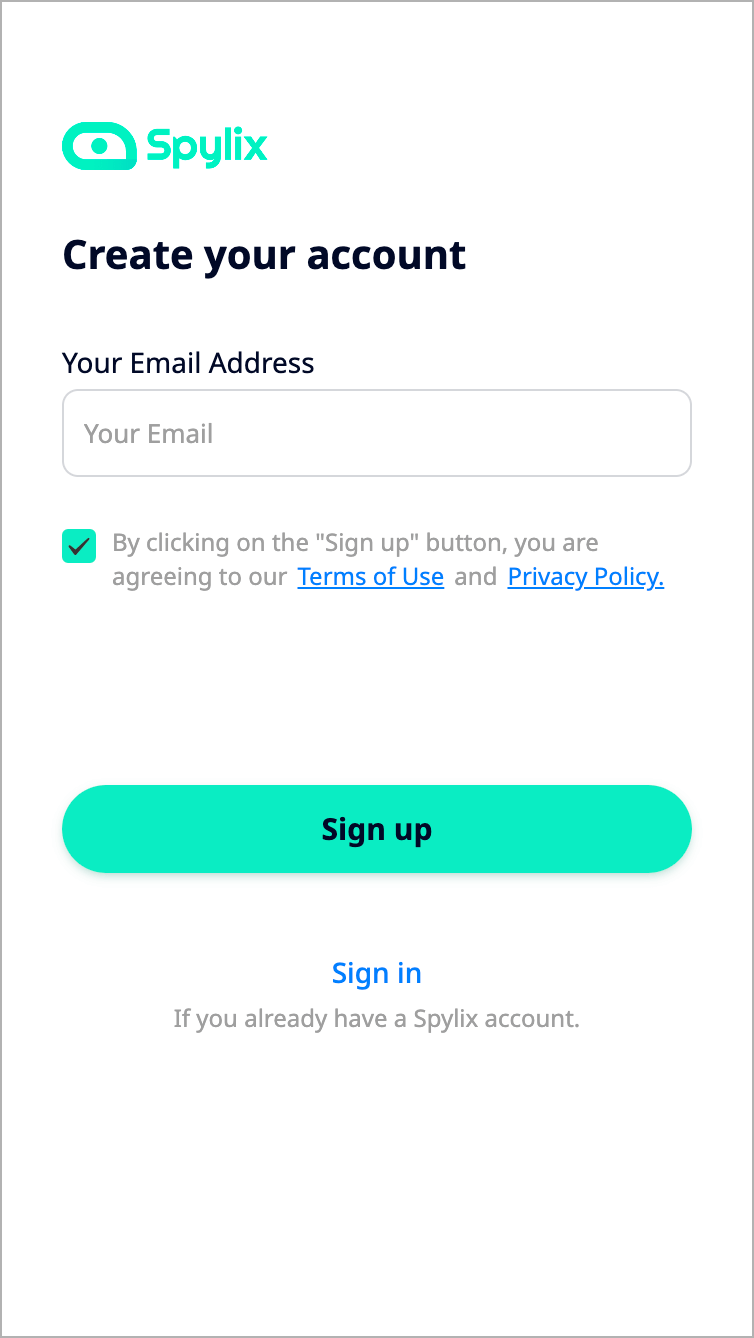 Spylix can be installed on iOS devices with the use of iCloud. The user only has to enter the information for the person's iCloud account.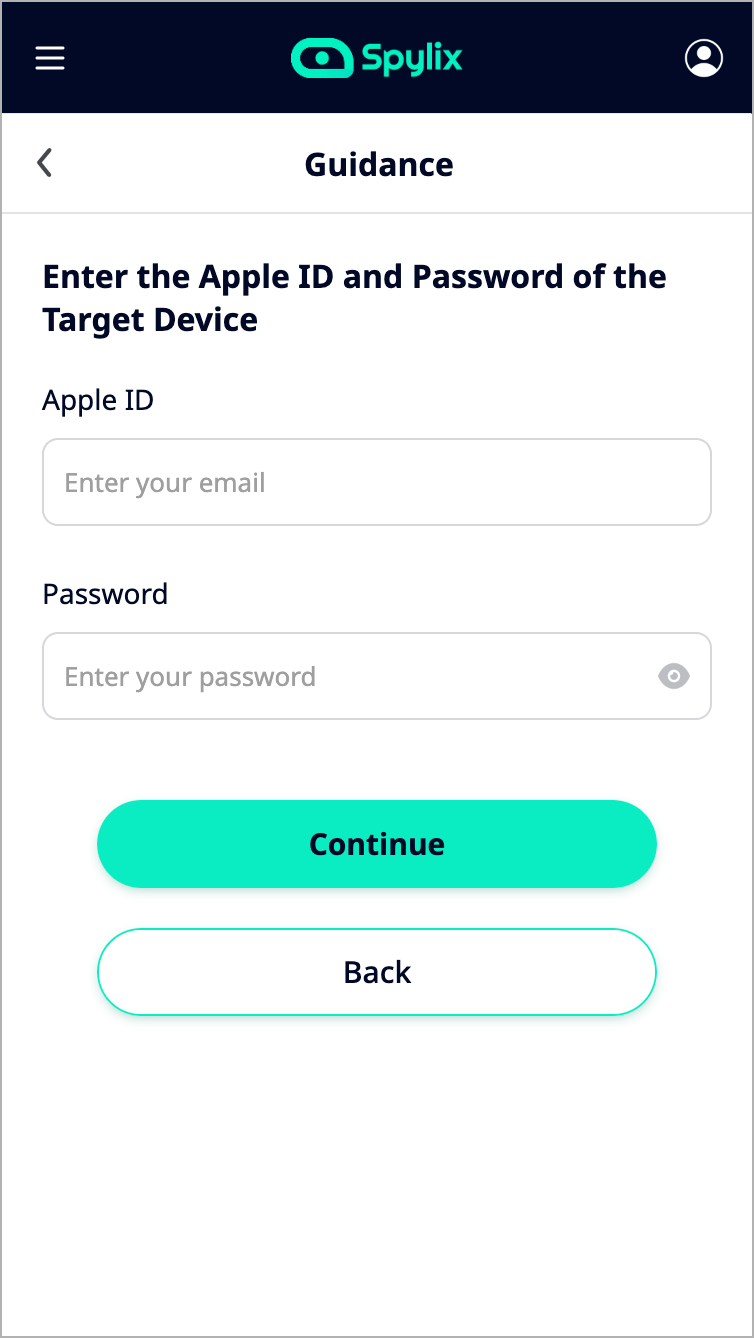 The subscription will get access to the Spylix control panel and several spy functions.
The query of how to get text messages from another phone sent to mine? Get it quickly with Splix on your Apple devices starting with a free demo.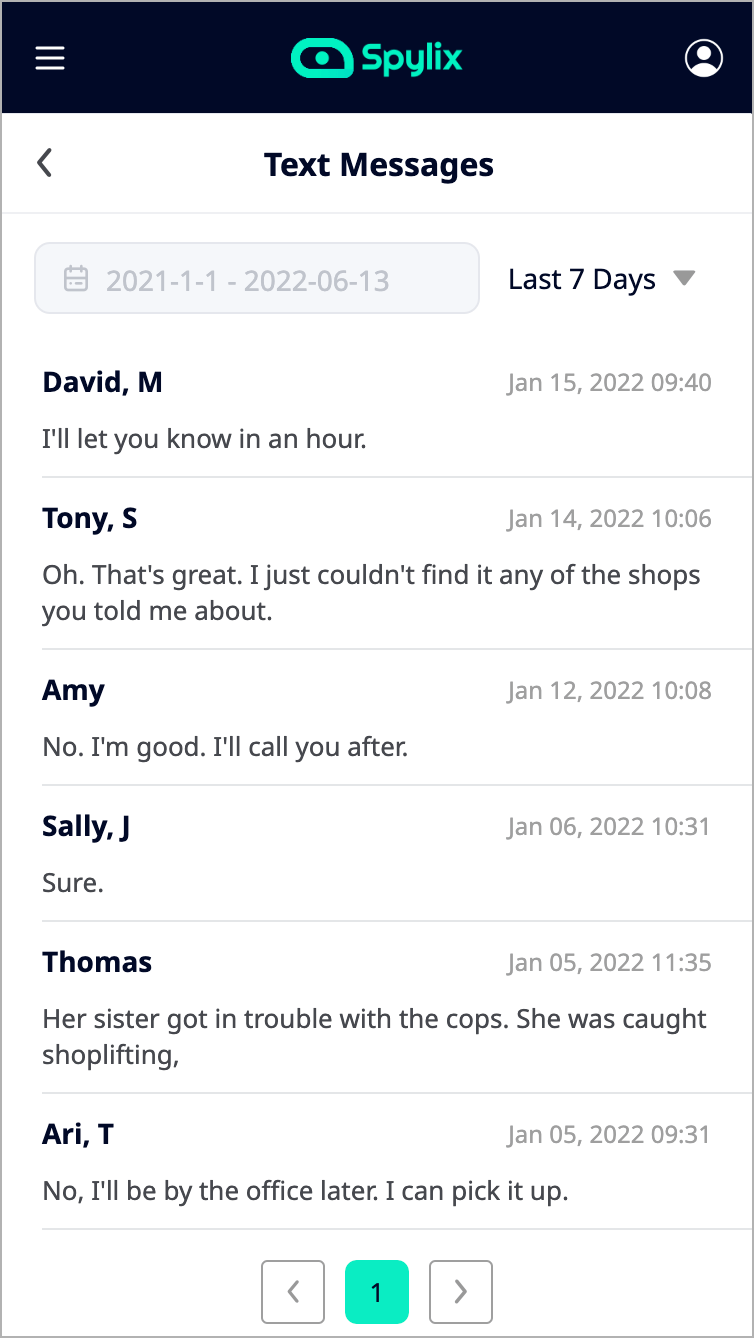 2.2 Track Calls and Texts on Someone Else's Phone for Android Devices
Spylix has a stealth mode that allows you to check the text from another phone without your child's knowing.
The mode will instantly conceal the app as the user enters their account login details.
After that, there would be no trace of the program on the phone, and the user's identity would be revealed.
Monitoring your children's and loved ones' calls and texts allows you to know what they're up to from afar.
It's imperceptible, but it will enable you to do everything from reading a chat's history to following shared multimedia, tracking text messages, and checking in on-call activity statistics.
All of this is done without the use of rooting, amazing!
It makes no difference how far the target Android phone is from the user, they will see the messages right away.
It allows you to read both old and new text messages and access their contact lists, phone numbers, and social media.
The procedure for installing the Spylix app on an Android device necessitates physical access to the device. Refer to the images and you can simply get Spylix up and running.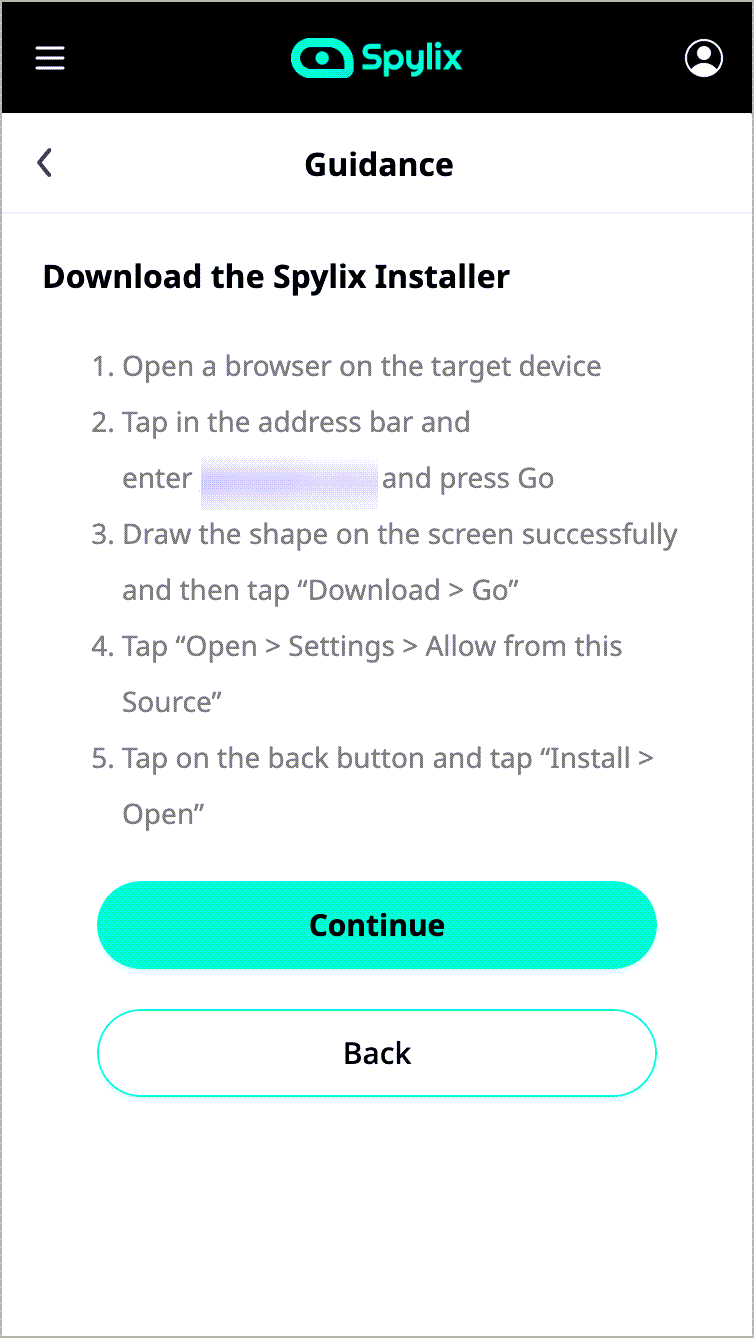 Part 3: What Makes Spylix the Best Choice to Receive Text Messages?
Spylix is an excellent program for spying on people and intercepting messages. It has top-notch espionage tools that produce outstanding outcomes.
Because of the ease it provides, millions of people have signed up for the service worldwide. Since it's internet software, the dashboard can be used to snoop on people without anyone knowing.
Spylix is a monitoring program that allows you to keep track of practically everything that happens on the target device. The history of a user's browsing reveals a lot about them.
Users can access the online control panel as a dashboard from any web browser. On the target phone, the user will view text messages sent and received.
When asked, How can I read text messages from another phone, Spylix is the answer.
It will help you and let you know if your child or spouse is safe or being cyberbullied.
Spylix offers excellent privacy and security policies for you.
It safeguards users' most sensitive data and keeps them safe from all security threats.
Spylix will reveal the identity of the person who contacted the targeted person. This type of information allows the user to take action.
So, the next time you find yourself asking how to receive text messages from another phone number, you know what to do.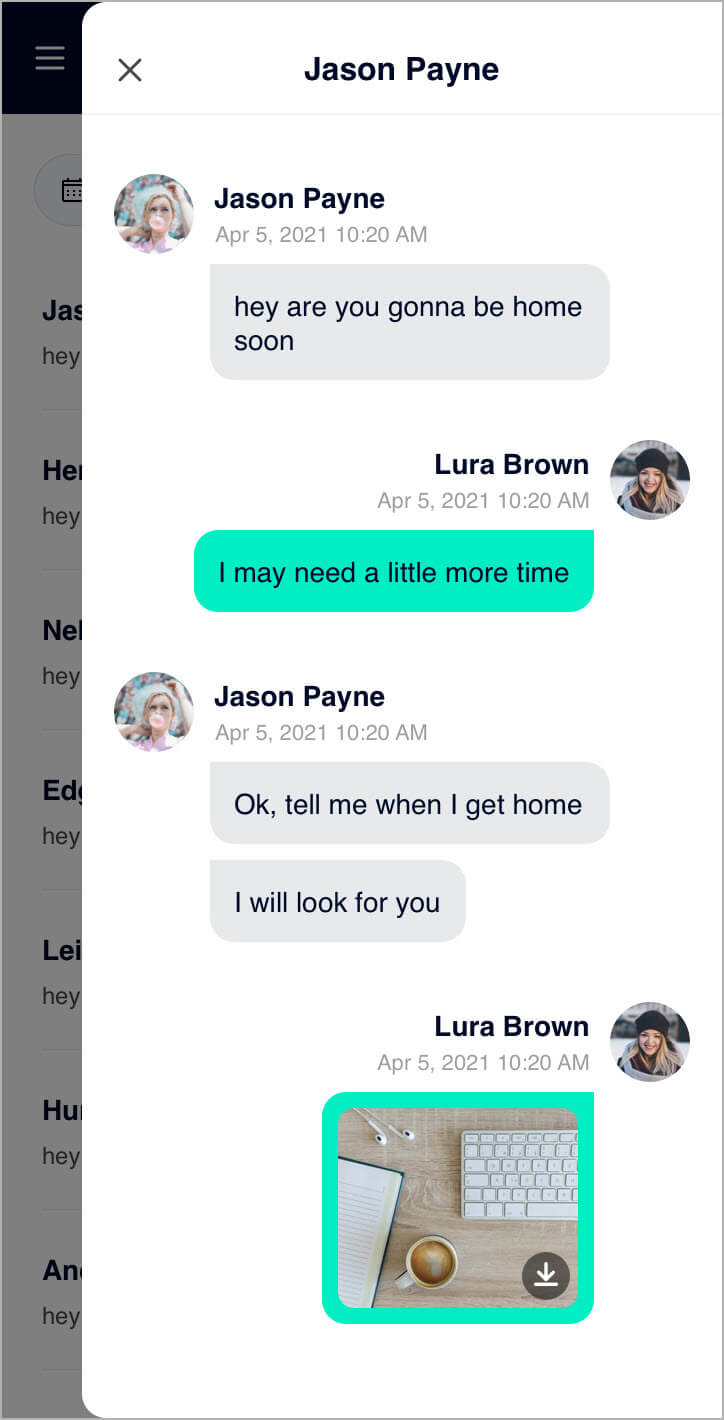 Part 4: More about Getting Messages from Another Phone
4.1 Can I See Someone's Text Messages without Their Phone?
Spylix allows you to trace text, even after it has been removed. Similarly, you'll be able to keep track of all incoming and outgoing calls, including contact names, estimated timestamps, and a summary of how long the conversation lasted.
All at your Spylix dashboard even without their phone. You can install the Spylix app on iOS or Android while enjoying the safety of your loved ones.
4.2 How to Monitor Another Phone for Free?
Spylix has over 20 advanced features for iOS and Android. In addition, it is available for iPhones and iPads to assist people in keeping a closer eye on their loved ones' activities.
Spylix lets you view what sites a target Internet Explorer user have visited and creates a word document of bookmarks to help you figure out what the user might be interested in. With the popularity of social networking apps, it can be challenging to keep track of your loved ones' activities.
Spylix can assist you with app tracking and more. You can even watch prominent social media apps with the live demo.
4.3 How to Track a Cell Phone Location without Them Knowing?
Clients can use the service to intercept text messages without jailbreak or root their devices. After a simple installation process, it includes complex functions, such as social media monitoring, GPS position, tracking, call tracking, and much more.
It ensures that the data of the user is entirely secure. Its data privacy and security policies are simple to understand.
A dashboard allows customers to view the contents of the target phone. It makes sure that data isn't shared with third-party apps or ads.
You can have quick access to the target device's location with GPS positioning. A flawless safety net would protect the client's identity and the targeted users from prying eyes.
Track Calls and Texts from Another Phone with Spylix Now!
Even though technology allows you to view text messages sent and received without your phone, not all applications are helpful. The platform should be genuine, thoroughly tested, and dependable.
Spylix is an excellent option because it provides enough security assurance to read someone's texts without you having to use your phone.