Why photo tracker becomes more and more popular these days? When it comes to keeping memories and passing communication, photos serve as a great tool to use, primarily since they act as proof of an event or communication. In the world today, people love posting and sharing photos as part of socialization and communication.
Photos can express and communicate more details about ourselves, and at times you may need to track what photo is shared or uploaded, whether by your spouse, kids, or even employees. The way to track and view pictures is by using a photo tracker, and a good one for this case.
To help you easily keep a tab on what photos your spouse, employee, or kid is sharing, in this article, we will discuss the best photo tracker that you should use to view cell phone pictures shared remotely and effortlessly.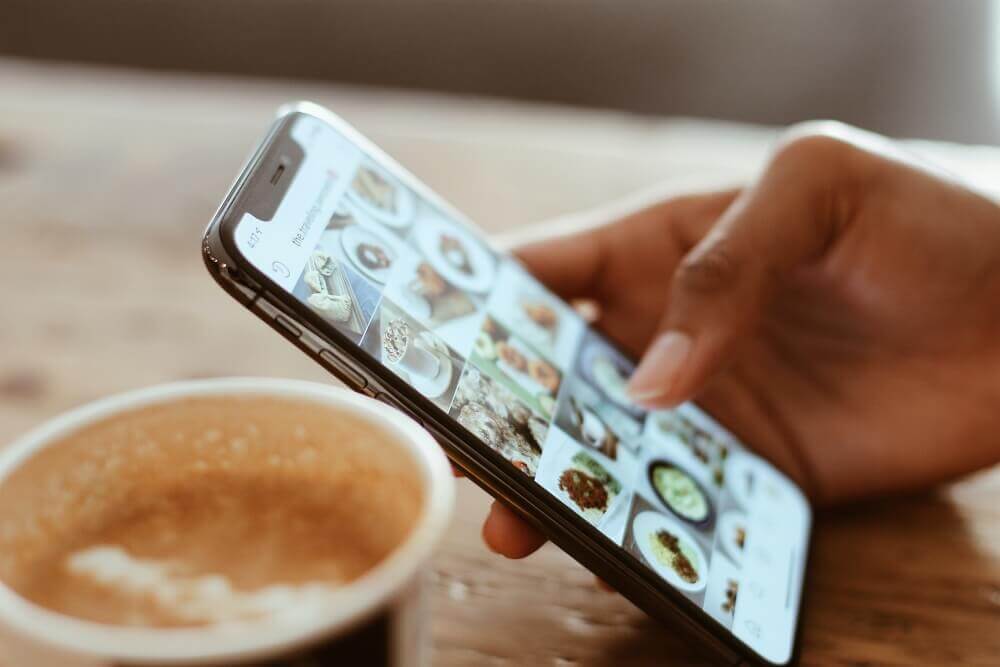 Part 1: Why Do We Use a Photo Tracker?
A photo tracker is an application designed to enable you to view photos on another phone remotely. In addition, using a photo tracker, you can get information regarding the image, such as when the photo was taken.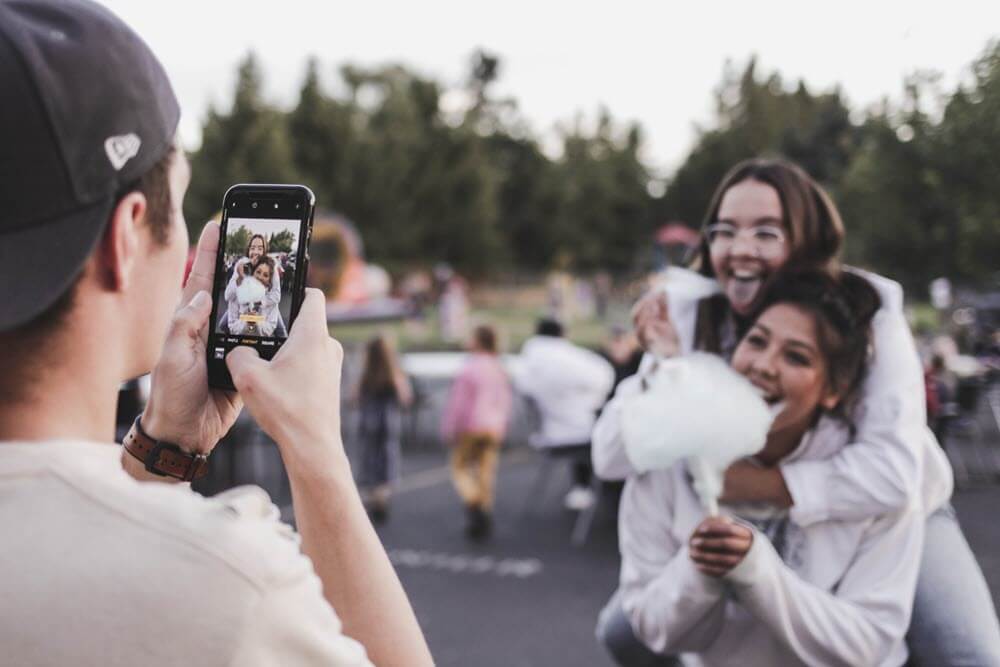 If the photo was shared through social apps, you could monitor the motive behind the picture by analyzing the conversation.
With a photo tracker, you will clear doubts about your partner, protect your kids, and filter the photos your employees share, all at the comfort of your phone remotely.
A Picture Tracker Will Help You in The Following Cases:
If you want to keep an eye on your kids.

The current world has exposed children to smartphones, and social media has taken the most extensive attention as kids want to post pictures about most of their daily routines. To them, this sounds cool, but as a parent, you may be concerned about their privacy and security. Knowing what your kids are sharing or posting, whether it's inappropriate or not, requires you to have a photo tracker.

If you suspect your spouse is cheating.

When you have doubts regarding your spouse, one way of confirming if they are cheating is via their photos. To gain access to their photos, you can use a photo tracker to give you access to their photo gallery remotely.

If you suspect your employees are bullying or have office problems.

Employees in an office have access to sensitive information that, when mishandled, can cost the organization. This information could be the information of employees that can be used to manipulate others or cause other problems. To clear such doubts, as an employer, you need a photo tracker to monitor the photos exchanged by the employees.
Part 2: Can I Track Someone's Photos Remotely with a Picture Tracker?
Yes, tracking someone's photos remotely is possible. If they are using an Android device, you will need to install the photo tracker application on their phone to access their photos. With the app installed, you can then view their pictures remotely and secretly.
If they are using an iPhone, using iCloud, it's possible to download their photos from their iCloud backup. For this, you will need their iCloud credentials to be able to access their backup.
So, this article will guide you if you are looking for an easy way to find a tracker for images to access someone's photos remotely and without being detected. Keep reading to find out.
Part 3: Using Spylix, the Reliable Photo Tracker for Android and iPhone
If you do an internet search for the best photo tracker app to use, various apps will flood, claiming they can access someone's photos. However, most of these apps are unreliable and are incapable of doing that which they claim to. If you are not careful, you can bump into or get lured to use a picture tracker that will do more harm than good.
I have tested most of these apps, and without fear of contradiction, I can tell you that to avoid wasting your time, resources, and hopes on these apps. Just use Spylix. Spylix is an exceptional photo tracker that stands out and above others for its incredible features and efficiency.
To get started with the best photo tracker in the market, click the button below.
Key Features of Spylix
Being the best photo tracker, Spylix has been designed to ensure that you get quality efficiency using it.
Remote access:

By using Spylix, you will get to view and download the photos and videos on someone else's phone remotely.

Quality photos:

The pictures and videos will be high resolution regardless of whether they are selfies or shared images.

Anti-delete:

Spylix will enable you to view even the deleted photos and videos.

User-friendly:

Spylix, the best tracker for pic, has a control panel from which you will view even the received and downloaded clips and images, including the images shared through the social apps.

Social apps monitoring:

With Spylix, you will monitor other social apps such as WhatsApp to view shared screenshots and text messages.

Location tracking:

Spylix also has GPS location tracking, which will display the person's location as you monitor them, which is part of what makes Spylix the best photo tracker app.
Additional Significant Features of Spylix
Spylix monitors 40 types of data for Android devices, and if monitoring an iPhone, it monitors 18 types of data.
Tracking call logs: viewing photos is not enough when monitoring your kid or spouse. You also need a photo tracker app that can display even the call logs of all calls made or received on their phone, and Spylix can monitor even time-stamps of the calls and their contacts.
Browser history: Spylix can view the browsing history of the device. Additionally, it allows you to block sites that the other phone will access, which can restrict kids from accessing inappropriate sites, which is a good way to monitor kids.
Advantages of Spylix:
To choose a best tracker for images, you require a simple and easy way. Spylix offers you a convenient, simple, and stress-free way to access someone's photos remotely. Setting up Spylix is instant and straightforward, with no additional technical skills needed.
It gives you Access to Pictures received/posted/shared anywhere

With Spylix, you won't be limited to just viewing pictures taken by the phone. Spylix can access all pictures on the target phone, whether shared pictures, those received, or those downloaded. As long as pictures exist on the target phone, you will have access to the pictures. Most photos and videos are shared through social media such as WhatsApp, and Spylix will display all those pictures in a control panel for you to view and even monitor the phone's activities.

Works in Stealth Mode

Most photo tracker apps are unable to let you access someone's photos without being detected. For Spylix, you don't need to worry about being caught by the person you are monitoring. The Spylix app, as a best tracker for images, when you install it on the target Android device, will hide its icon automatically to ensure it works in stealth mode. In the case of the iPhone, you won't even physically handle the device. You just need the iCloud credentials, and this lets you monitor someone's pictures without being detected.

Real-time Data

As a tracker for images, Spylix ensures you get to view someone's pictures and videos on a real-time basis. Implying that even when someone deletes or receives new photos or videos, you will instantly note the activity.

Ease to Use

Spylix has three simple setup steps, and you will start to monitor someone's pictures instantly and effortlessly. The setup process is highlighted after creating the free Spylix account. Viewing the photos and videos will be from a user-friendly control panel from which you can download them.

First-class User Experience

Pictures or videos are sent or received at different times. Spylix makes work easier for you by arranging all the images based on the data modified from the newer to oldest pictures. Additionally, the photos and videos have the date of when they were modified, and you can download them for later viewing.

To be honest, I don't think there is any other photo tracker that matches Spylix when monitoring another device's activities.
Track Photos in Easy Steps Using Spylix
Step 1: Click the button below to register for a Spylix account by entering your email ID.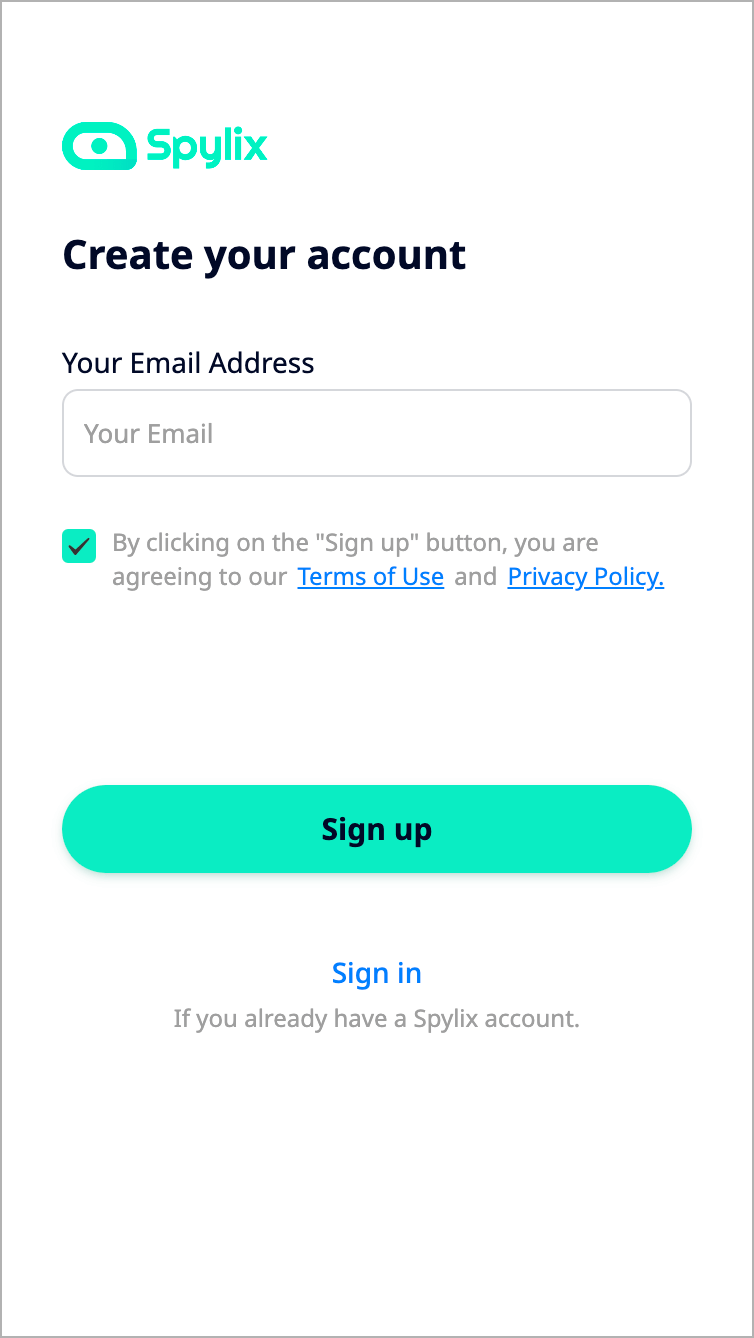 Step 2: Activate your Spylix account and follow the device setup guidance.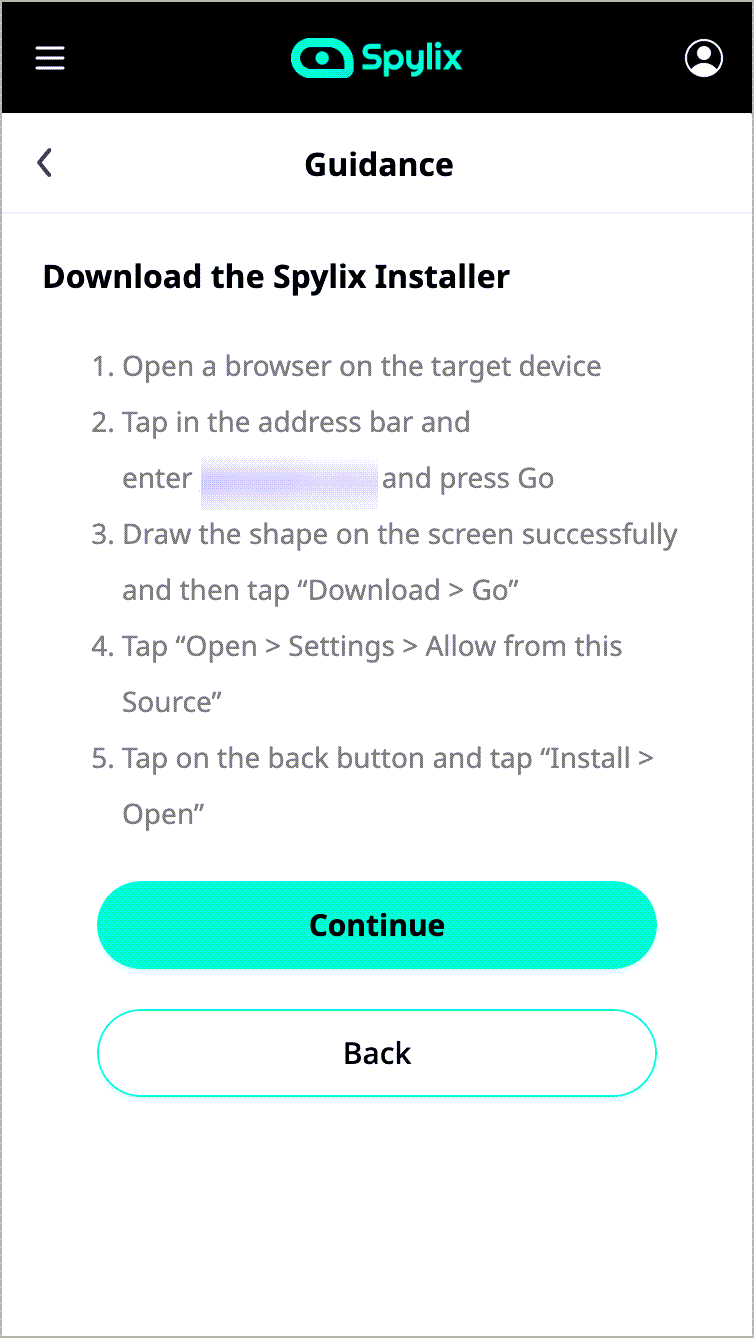 Step 3: Start using Spylix by logging in to your account and remotely track the other phone's photos.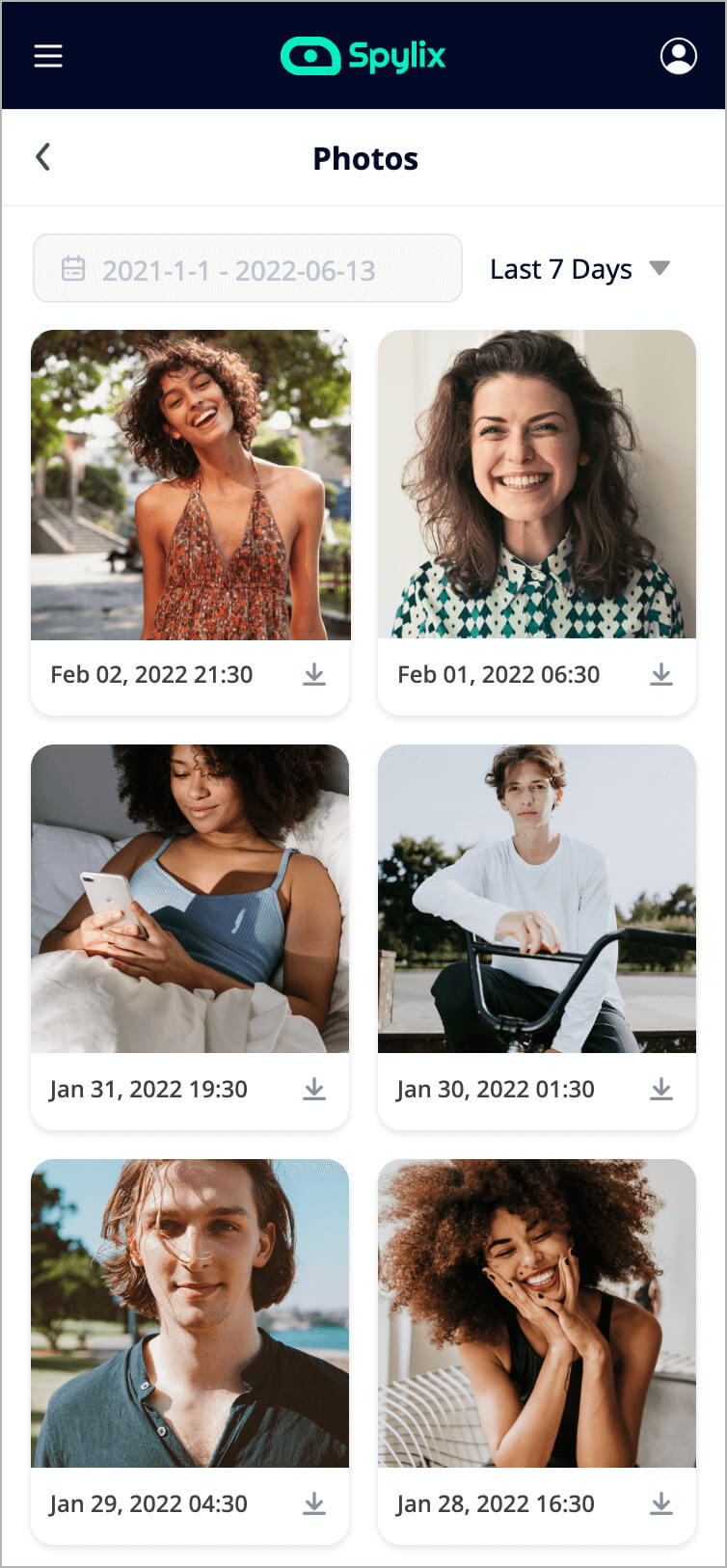 Part 4: Using iCloud Backup as a Tracker for Image
iOS devices use iCloud to upload their backup, including all media files, chats, and other types of data.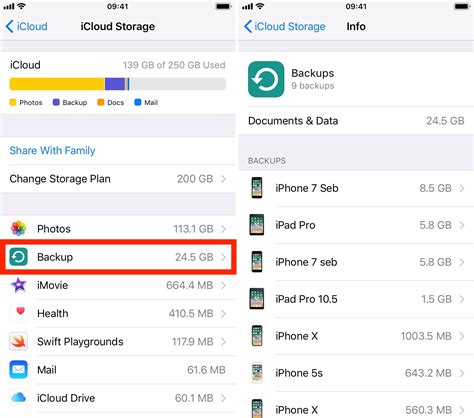 Therefore, by accessing an iCloud backup, you will be able to view someone's photos and videos using the steps below:
Using the Apple credential of the person you want to track their photos, login to their iCloud account.
Turn on the iCloud Photo fiction, then click "Download and keep originals."
Allow the backup to take place to your phone.
Once completed, you can then view the photos of the target person stored on iCloud.
As a picture tracker, iCloud backup is simple for users who are comfortable with using iPhone. However, it has its shortcomings. For one, this method of tracking someone's photo is only applicable to iOS devices. In addition, you can be easily detected when accessing someone's iCloud backup, making it a lesser effective photo tracker app compared to Spylix.
iCloud Backup Comparison to Spylix
Spylix works both for Android and iOS. iCloud backup is restricted to iOS devices only.
Spylix works without being detected, while the iCloud backup is easily detectable.
Spylix gives you long-term access to someone's photos, while iCloud backup access to images is short-lived.
Spylix gives you a user-friendly interface to access the activities of the target phone. While iCloud backup, you have to look for the photos from the backup retrieved.
Comparing the two, Spylix stands out as the better picture tracker to remotely track someone's photos without being detected.
Part 5: Sum Up
A photo reveals more information, and when mishandled, it can be problematic. To avoid this, you need a good picture tracker app that gives you simplicity and absolute control over the target phone. Today's post introduced you to how you can track someone's photos, especially by using the best photo tracker app, Spylix. Spylix gives you real-time tracking capabilities and comes with a set of excellent features making it the best tracker for pic. Let's try Spylix photo tracker now!