With the advancements in social media, it's easy to assume that messaging is a thing of the past. Social media platforms have indeed changed how we interact with each other. With Facebook Messenger and WhatsApp at our fingertips, we don't need to worry about missing messages from friends or family. However, you'd be surprised at how prevalent traditional text messaging has remained.
And with that, there are still instances where you might want to keep tabs on your loved ones' or employees' text messages. Maybe you want to know if they are safe or simply want to read through some of their conversations.
After testing and ranking several SMS tracking apps, three tools rose to the top. But before we delve further into the details, it's a common question to ask about the legal use of tools like this. While it may be forgivable to track your loved ones or employees, it's essential that you first establish consent since the law considers it a breach of privacy, which in some cases could lead to legal repercussions.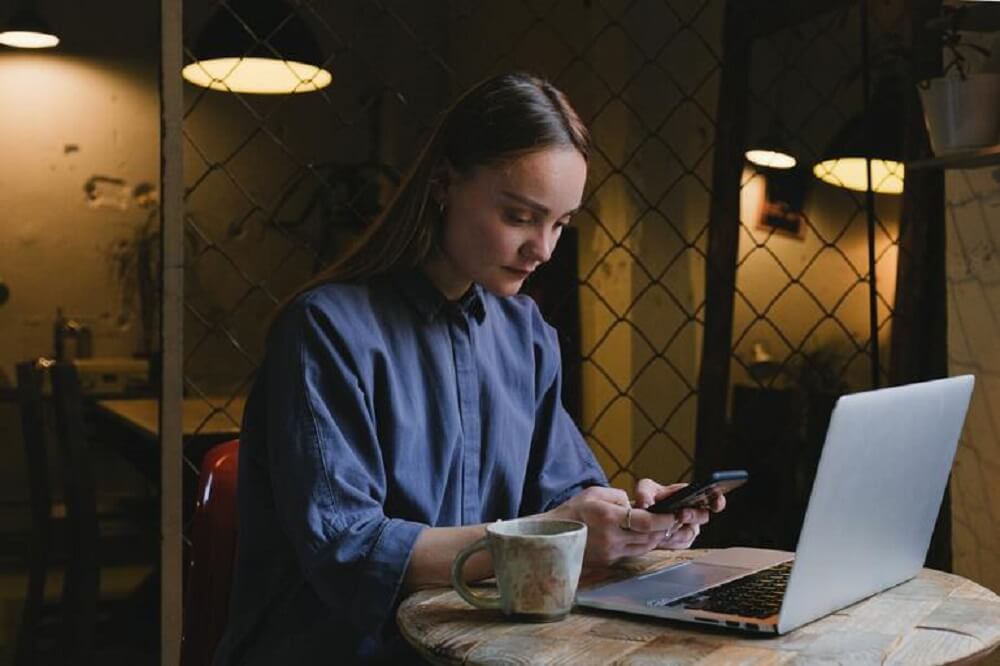 Part 1: Using Spy Apps to Achieve SMS Tracking
Here are some practical SMS tracking tools you can choose from:
mSpy - Compatible with Android and iOS, 7-day money-back guarantee.
Hoverwatch - Compatible with Android and offers basic features for free.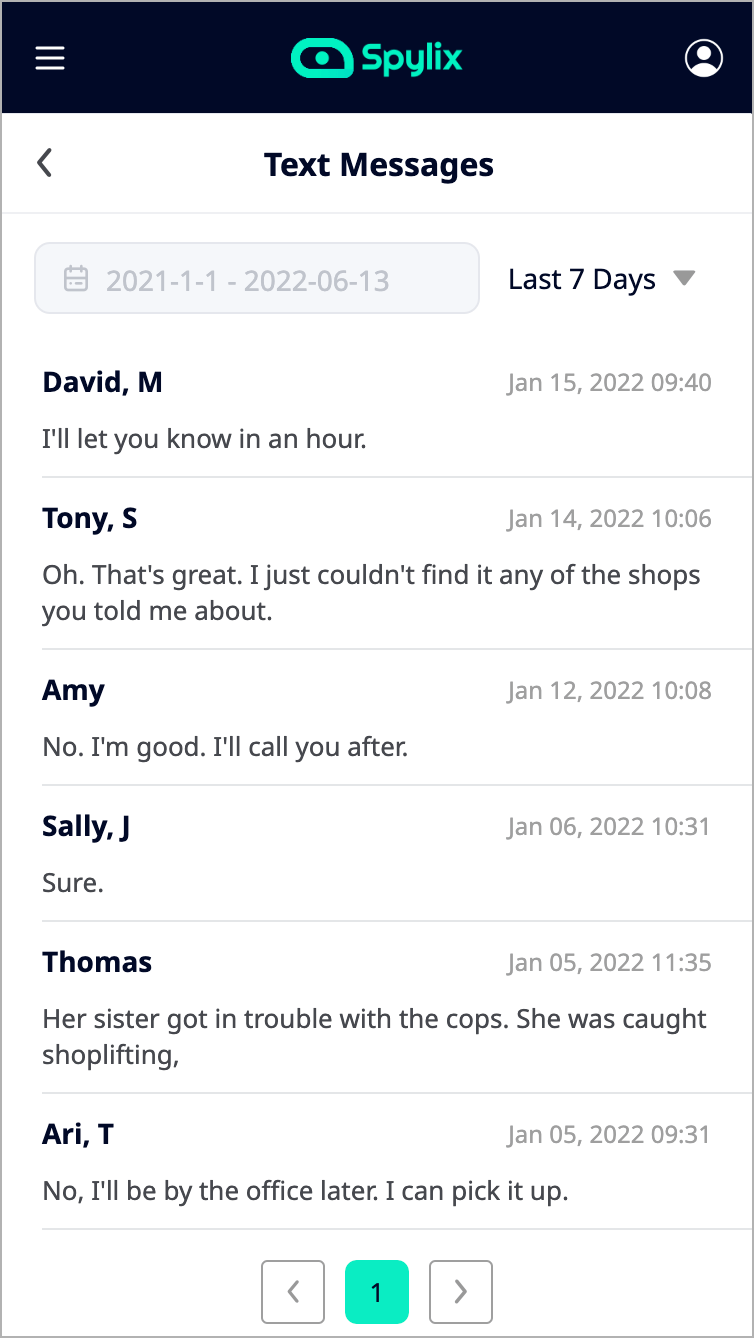 Spylix is a cost-effective SMS tracker that works with Android and iOS devices. It's easy to use and offers extensive features that rival some of the top SMS tracker apps on the market. This app is by far the best option for everyday use.
It boasts a fast loading time, allowing you to filter information as quickly as possible while also providing you with a detailed report of all the texts sent and received on your target device. Many parents regard Spylix as the best SMS tracker because of its remote control features which let you access your target device remotely from your computer or smartphone to monitor.
Features:
While you can use the app to monitor SMS messages and contacts, Spylix also offers the ability to track GPS locations. If your child or employee is using a smartphone, this is an excellent feature for safety concerns.
The app also gives you access to call logs to see exactly when and who your target contacted. You can even record all incoming and outgoing calls, giving you another way to monitor your loved ones or employees.
Not only can the phone track SMS messages, but it can also track and monitor messages on social media platforms like Facebook, WhatsApp, Instagram, WeChat, and others.
Among its 40 data types, there is also the ability to monitor the calendar. You can see when your target creates new events and appointments and also seeing who they are meeting.
Compatibility:
Android and iOS
Pros:
It can track Android iOS SMS information in real-time without access to the target phone.
It supports multiple languages.
Fast data updates (after every five minutes).
Tracks and monitors even deleted messages.
Easy to operate and configure.
Set-Up Process:
Step 1: Sign up for free
Enter your email ID and password to register for a free account.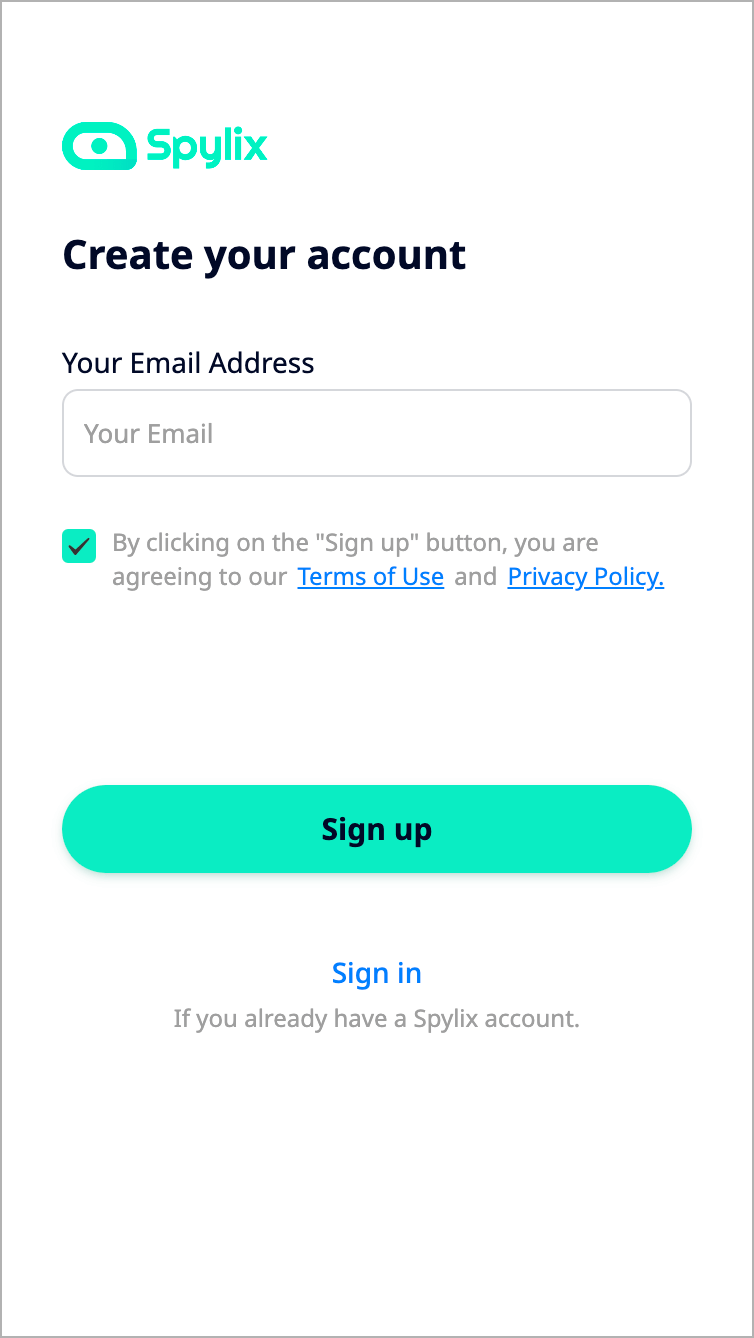 Step 2: Set up spylix
Follow the guide on screen to set up and setup Spylix.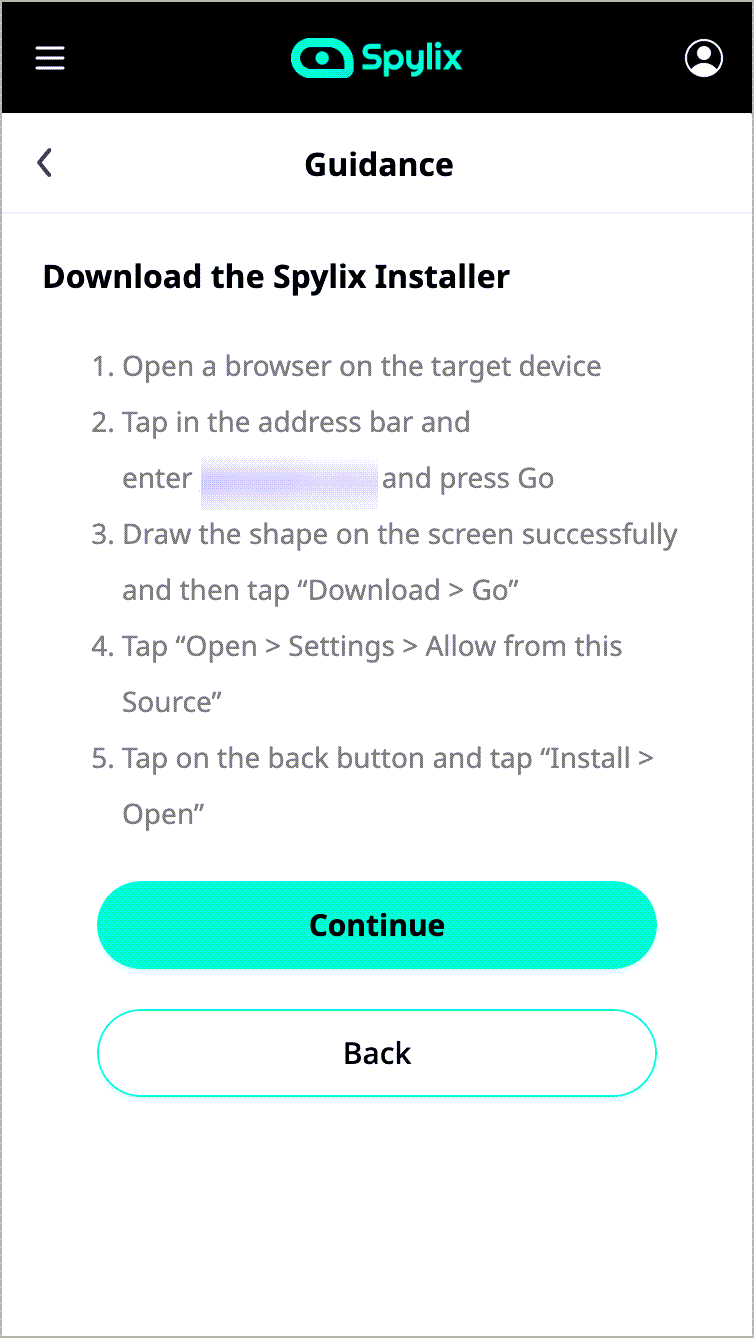 Step 3: Start Tracking
Log in to the control panel to start tracking the target device's date.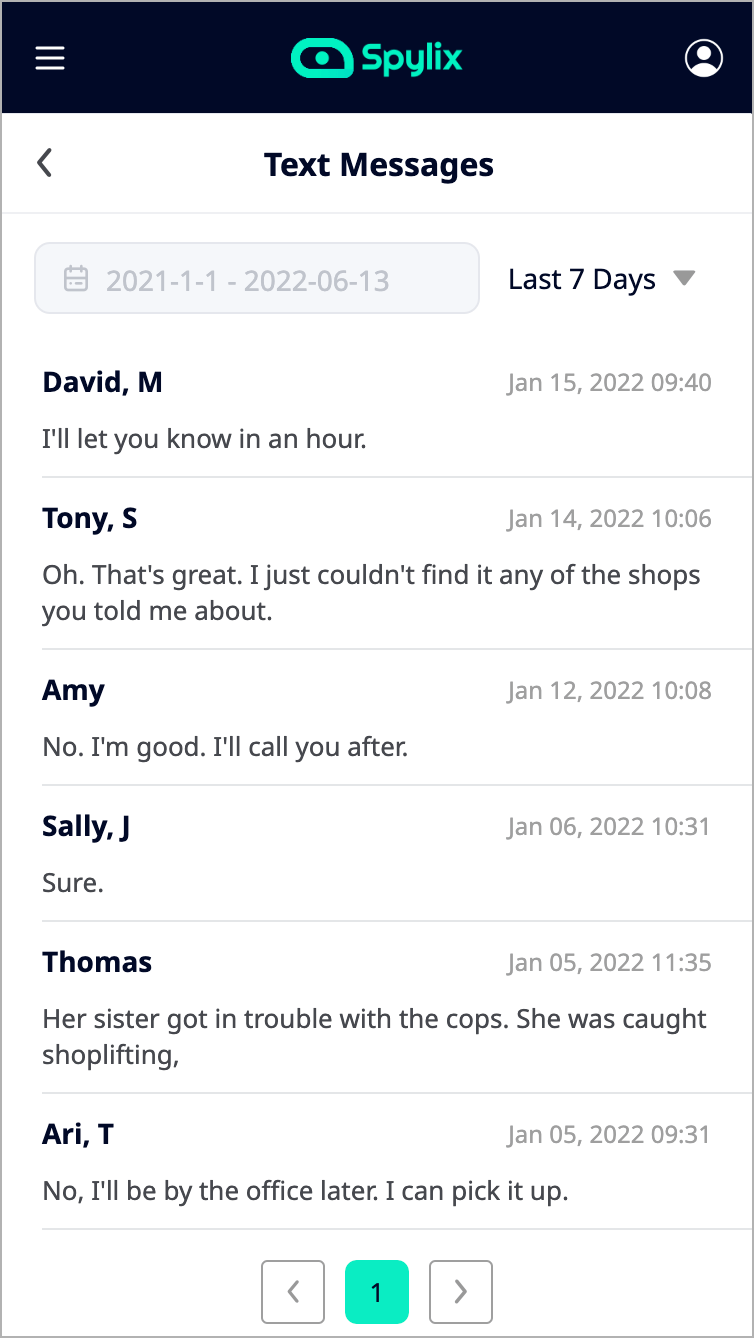 Price:
√ 1 Month-PREMIUM $48.99 /mo*
√ 3 Months-PREMIUM $27.99 /mo*
√ 12 Months-PREMIUM $11.66 /mo*
Top 2: mSpy - Hidden SMS Tracker App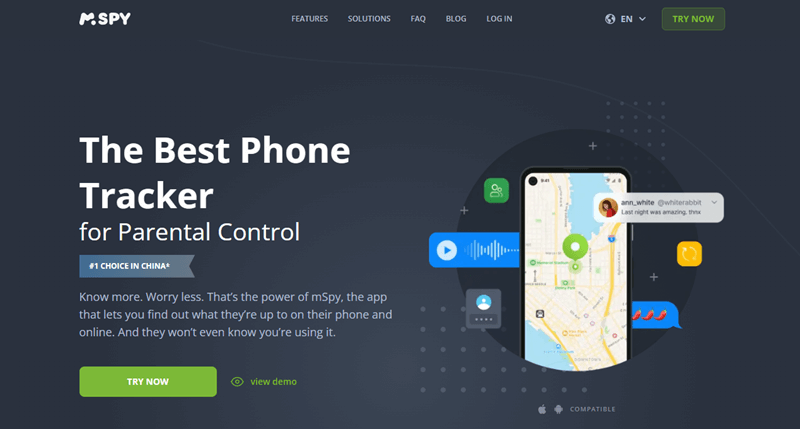 mSpy is a steadfast app that provides you with the ability to track a target device remotely from your Android smartphone or computer. It's especially great for monitoring kids and employees. While the tracking application is hidden, it's also extremely powerful.
You can access SMS messages, call logs, emails, and even social media accounts. The app uses encryption to ensure that your data is safe while the target device owner will never know you're monitoring their words or actions.
The app is one of the most popular in the market, with an 87% favorable rating. It's easy to use and provides users with everything they need to monitor their loved ones or employees.
Features:
SMS tracker.
Monitor all the keystrokes and taps.
Location tracking.
Review live and deleted texts.
Access to social media chats.
Compatibility:
Android and iOS
Pros:
Tracks SMS in stealth mode.
Ability to remotely download files.
Offers impressive after-sale service.
Cons:
Quite on the pricey side.
Installation Steps:
Sign up for an account.
Select the version of the target device.
Pay for the plan you want.
Install and log in to the target device.
Price:
√ 1 Month $48.99 /mo*
√ 3 Months $27.99 /mo*
√ 12 months $11.66 /mo*
Top 3: Hoverwatch - Excellent Android Phone Tracker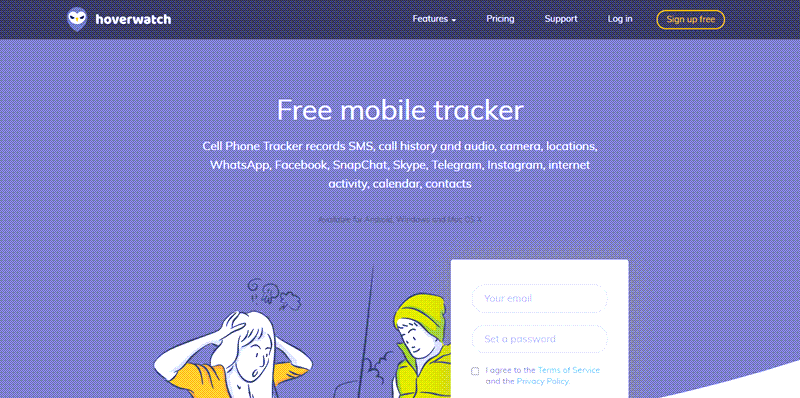 Hoverwatch is a fantastic android spy app that lets you track your employees' and children's steps using GPS tracking. It also allows you to monitor their locations 24/7 in real-time from a secure web portal, allowing you to see when they arrive at work or school and when they go home.
Under the SMS tracker feature, Hoverwatch lets you see all texts sent and received, including deleted messages. The app also gives you access to call logs so that you can monitor all incoming and outgoing calls.
It comes with several advanced features, such as keylogging. This feature allows you to record the target device's activities by using a sophisticated keystroke logger.
The system records every keystroke made, allowing you to see all passwords and logins. You can also easily monitor what emails your target is opening so that you have full access to their inboxes.
Features:
Track location and live tracking.
Record calls and call logs.
Access to all text messages sent and received.
Monitor emails, photos, instant messaging apps and social media accounts.
Compatibility:
Android devices
Pros:
The app allows you to spy on SMS for free.
Easy to install and user-friendly interface.
Works in stealth mode.
Features advanced functions such as voice capture and social media tracking.
Allows for remote operation.
Cons:
You can monitor less information.
Does not allow remote installation.
Installation Steps:
Sign up: Set up your free account using your email address and a unique password.
Prepare devices: To use this app, you need to install it on your monitor's target device.
Install: Download and run the application on the target device.
Login: Login to the application using your email address and password that you created during the signup process.
Price:
√ Personal $24.95 /mo*
√ Professional $49.95 /mo*
√ Business $149.95 /mo*
Part 2: How to Track Messages from another Device by Way of Syncing Data
One of the most popular ways to track messages is by syncing data. Using this method, you can access all kinds of messaging apps even if your target device is not jailbroken or rooted.
Here's how to do it:
2.1. Message Syncing on iPhone
Message syncing is a feature of iOS that allows any text messages you've sent to the same number on an iPhone or cellular-capable iPad to be transferred directly into another Apple device's Messages app.
This feature can come in handy when you need to retrieve an SMS you previously deleted from your iPhone or when you want to retrieve copies of all text messages you've sent and received on a target Apple device.
There are two ways to go about this:
The first method involves signing into another device using your Apple ID. This will sync your entire messages history so that you can view any message sent or received from your target device's Messages app without having to jailbreak or root it. This is simple, but it has a downside because not all data gets copied over during the process. Also, the target user will know that the messages are being monitored as the syncing data feature will show notifications on both devices.
For the second method, you have to sign in to your target device and your monitoring device using the same Apple ID. On the target device, proceed to settings and select messages and then text message forwarding. You'll then have to turn on the slider and enter the verification code when prompted. Once this is done, you'll be able to view all the text messages on your monitoring device's Messages app.
While the methods mentioned above are useful, they don't offer complete control over the target device. If you need more advanced features such as keylogging and viewing deleted messages, you should consider a powerful Spy app with stealth features such as the Spylix app.
2.2 Message Syncing on Android Devices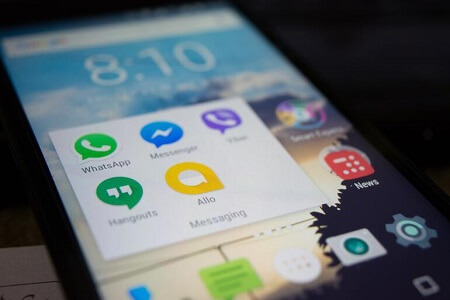 Just like iOS devices, Android devices can sync messages between different handsets. However, for Android devices, you'll have to incorporate the Google voice app for this to work.
Here's how to go about it:
First, you need to download and install the Google Voice app on both the target and monitoring device. When doing this, make sure that your email address is linked to your voice account.
Next, turn on the sync feature and sync with Google in settings.
Finally, all the messages will be synced, and you'll be able to view them on your monitoring device.
Although this method is relatively easy to implement, it lacks the sophistication and power of a spy app because you can't see deleted messages, keyloggers, or view other apps on the device. Moreover, your target user can easily remove the Google voice app from their device and end the syncing process.
Part 3: How do I Remove SMS Tracking App from My Phone?
If for some reason, you find out that your messages are being tracked, or without a doubt, you know someone installed a spying app into your device without your consent, you might be wondering how to stop it. The good news is that stopping these spying apps is fairly easy, provided you follow the correct steps.
However, this will depend on your phone brand, operating system, and the kind of surveillance. While you can take a few steps to remove it, knowing that you have power over your phone and messages is the most important thing.
Given below are some of the ways with which you can stop SMS tracking from your device. Note that these steps are written for both Android and iOS users.
3.1 Change Your Password
If you suspect that someone is spying on your phone, the first thing to do is change your password. This will stop them from reading your messages and make it impossible for them to install further monitoring software on your device.
One of the biggest mistakes people make is using the same, easy password for everything. With that, they have access to all your accounts, including important apps such as messages or Facebook.
Therefore, it's imperative you change your password if you think someone is spying on your phone. When doing this, make sure that the password is long and complex to make it difficult for them to crack it using a brute force attack.
3.2 Consider Factory Resetting Your Device
If you suspect someone has hacked into your phone and installed a malicious app, deleting the app might not be enough. In most cases, these apps are designed to hide well and can easily re-install themselves. Therefore, it's recommended that you factory reset your device.
Factory Resetting is the process of restoring your device to its factory state by deleting all data and software. However, this method will clear everything off the device, and it'll be just like when you first bought it. This is by far the best method to stop spying apps from tracking your messages.
Also Read: How to Stop Sharing Location without Them Knowing?
However, before you go ahead and factory reset your iOS device, make sure to back up all the data on it. You can do this using iTunes Backup for music or iCloud backup if available. Another important thing to note is that backing up unofficial apps will be impossible if you have a jailbroken phone.
3.3 Update the Operating System to Eliminate the Spy Apps
Spying apps are known to be very good at hiding, and if you don't take the right steps, it can prove not easy to find them. One of the most effective ways to stop anyone from installing an app is updating your operating system. This will make sure that they have a difficult time trying to install the app and increase security levels on your device.
As such, one of the best ways to stop someone from spying on your phone messages is by keeping your device up-to-date with the latest software. Not doing so opens your device at risk for malware attacks or, even worse – getting hacked into completely! Therefore, always ensure that you update your applications and the operating system to protect yourself against these attacks.
3.4 Talk to the Person Monitoring You
If you know the person who might be monitoring you, don't go about removing the app or changing your password. Instead, talk to them and see if they will stop.
In most cases, a friend doing this out of curiosity is unlikely to continue spying on you even if your phone messages aren't private. Therefore, rather than going through all the trouble of removing it, you may as well directly ask them to stop. Chances are they'll listen to you and leave your phone messages alone.
However, if it's a family member or spouse who installed the spying app, you might not be as lucky. It's important to try and understand their reasons for wanting to spy on you and then ask them directly if they will stop it. This way, at least without a fight.
Conclusion
This article has answered some of the most critical questions about SMS tracker apps and provided some insight into how you can stop anyone from spying on your phone messages. Using these apps may not only be unethical and unfair, but it can also cause serious problems in your life if used without consent.
However, it can be pretty fun to keep tabs on your loved ones or employees from afar with consent. When doing that, using the best SMS tracker app, the Spylix app, is the perfect option for you to start. It has no known disadvantages and isn't as invasive as many others. It's also easy to set up and use with a modern design that even the most critical users have acclaimed.