Can the police track your phone?
In any country, the top job for the police is keeping things nice and orderly and putting the kibosh on crime. But, let's face it, sometimes folks with that kind of power might get a little carried away.
That could even mean they're snooping on someone's phone when they shouldn't be.
If you're feeling a tad uneasy about your privacy and can't shake the thought that maybe the cops or some other law enforcement agency is tailing you—whether they're playing by the rules or not—then this guide's got your back.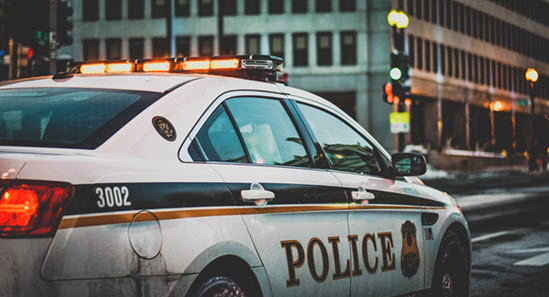 Part 1: FAQs about Phone Tracking by Police
If you're getting antsy about your privacy and how much the fuzz can snoop on your phone, you're in good company.
Check out these FAQs about the ins and outs of cops tracking phones and texts:
1.1 Can the police track your phone?
Yes!
As long as the law's cool with it—like when a court's given them the thumbs up with a search or tracking warrant—they can keep tabs on your phone.
1.2 How long can the police track your phone?
Well, it's all about the warrant.
If they're not finding any dirt, they might keep up the tracking. But once the clock runs out on the warrant, they'll need to score a new one.
1.3 Can police track the location of a cell phone?
Absolutely!
If they've got a warrant from the court, they've got the legal go-ahead to suss out where your cell phone's at.
1.4 Can police track your WhatsApp messages?
They can, but only if they've got a warrant with your name on it.
1.5 Can police access your phone without you knowing?
Most of the time, the fuzz are pretty sneaky with their tracking. But they still need a warrant, and a trusty lawyer can help you figure out if they've got one.
Part 2: Reasons Why Police Need to Track Your Phone
With tech getting all fancy, the police have upped their game when it comes to tailing people through their trusty mobile devices.
Sure, it's got people worried about their privacy, but there are a bunch of legit reasons why the cops might need to keep tabs on your phone.
Let's break down some of the top reasons:
To Stop or Investigate Crimes

Police track or monitor the movements of known criminals or individuals at risk of committing a crime, potentially stopping the criminal activity before it occurs.

The boys in blue will track or snoop on the comings and goings of known bad eggs or people who might be cooking up some trouble. That way, they can step in and put the brakes on any no-good plans before they go down.

To Locate a Missing Person

In cases where a person (maybe your child) has gone missing or is at risk, tracking their phone can help law enforcement find them quickly and potentially save their life.

To Monitor Suspects and Gather Evidence

When the police are digging into organized crime or trying to end terrorism, they might turn to phone tracking to keep an eye on suspects and collect some proof.

Moreover, they can follow a person's every move and swoop in before any dirty deeds go down.

Sure, it's natural to be worried about the privacy issues that come with this kind of thing, but it's important to wrap our heads around why the law lets the cops track someone's phone and how it can help stop big-time catastrophes.
Part 3: How Do You Know If Your Phone Is Being Tracked by Police?
Now you understand the reasons why the police track cell phones, we'll share how you can know for sure that the agency is surveilling you?
Well, there may be several signs, and we have listed a few of them here:
If your phone settings have been changed.
If your phone's battery is draining faster than usual.
If your phone is turning off at unusual times or showing beyond normal temperatures.
Part 4: How To Stop My Phone from Being Tracked by The Police?
To halt any form of phone tracking, it is advisable to consult with a competent lawyer. Seek their guidance and act accordingly.
Determine if there is a lawful warrant against you. If not, and you possess substantial evidence that the police are overstepping their boundaries, then consider filing a case against them.
The odds will be in your favor.
Why?
Phone tracking without proper authorization is illegal.
In a case in 2018 known as Carpenter v. United States, the US Supreme Court ruled that police or other relevant law enforcement agencies can only track an individual's phone with a valid permit or warrant.
Part 5: Tips on How to Track Your Phone
Still, phone tracking is a must-have utility for parents or spouses to ensure the safety of their loved ones.
But, how to track them privately and remotely?
Try Spylix.
This app provides real-time updates of the location of the target device on its web-based dashboard. Additionally, you can use this app to track your own phone. Besides, all features of this app are available without rooting or jailbreaking the device.
Key Features of Spylix Phone Tracker
Here are some of the key features of this GPS tracker:
Real-Time Location Tracking- View the device's current location on a map and receive movement updates.
Detailed Location History - Review the record of all the places the target device has been.
Map and List View - Check the position of the target device via both map and list views.
Time and Date Stamps - Learn the time and date of the target device's visited locations.
How to Track Your Phone?
These steps will show you how to track your iPhone or Android device with Spylix!
Track the iPhone
Step 1: Sign Up for Free
Open the Spylix website, and make your free account by clicking Sign Up and only entering a valid email ID.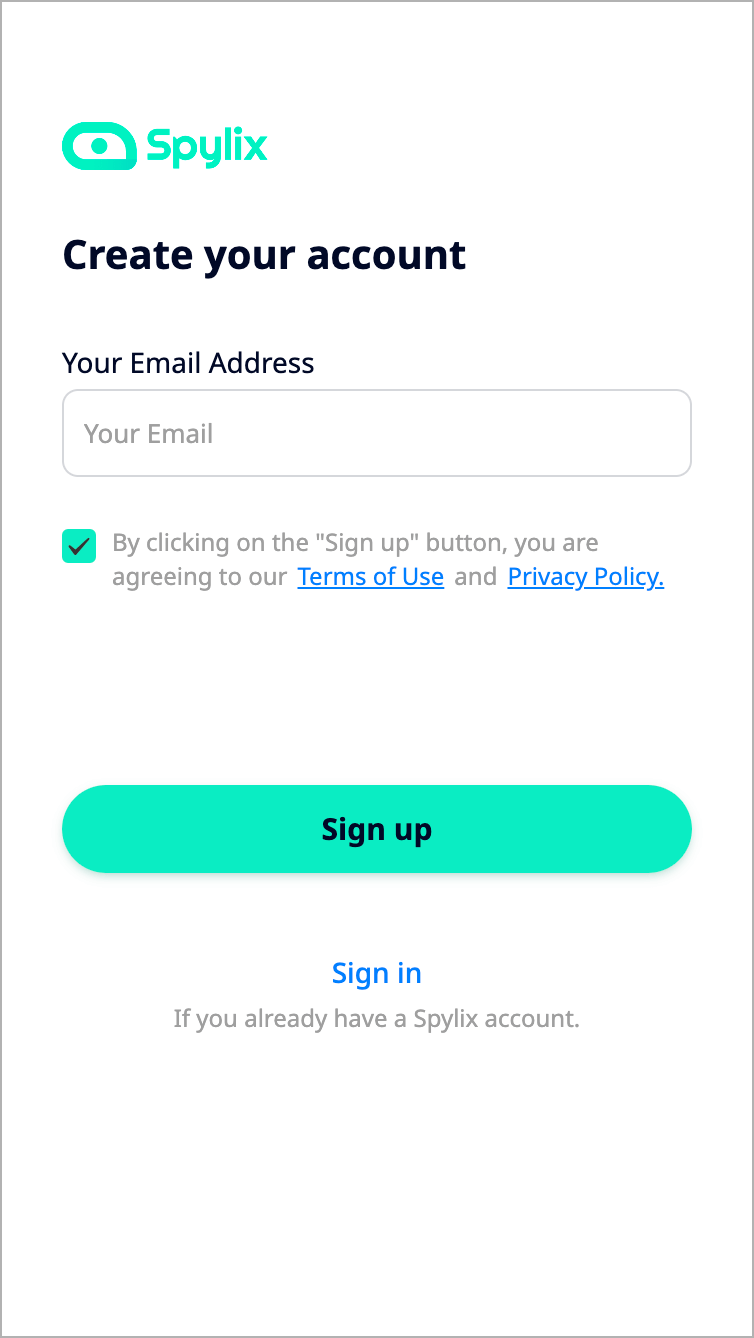 Step 2: Share Your iCloud Login Details
Provide your iCloud credentials for device verification. Moreover, if you intend to track someone else, then enter their Apple ID and Password.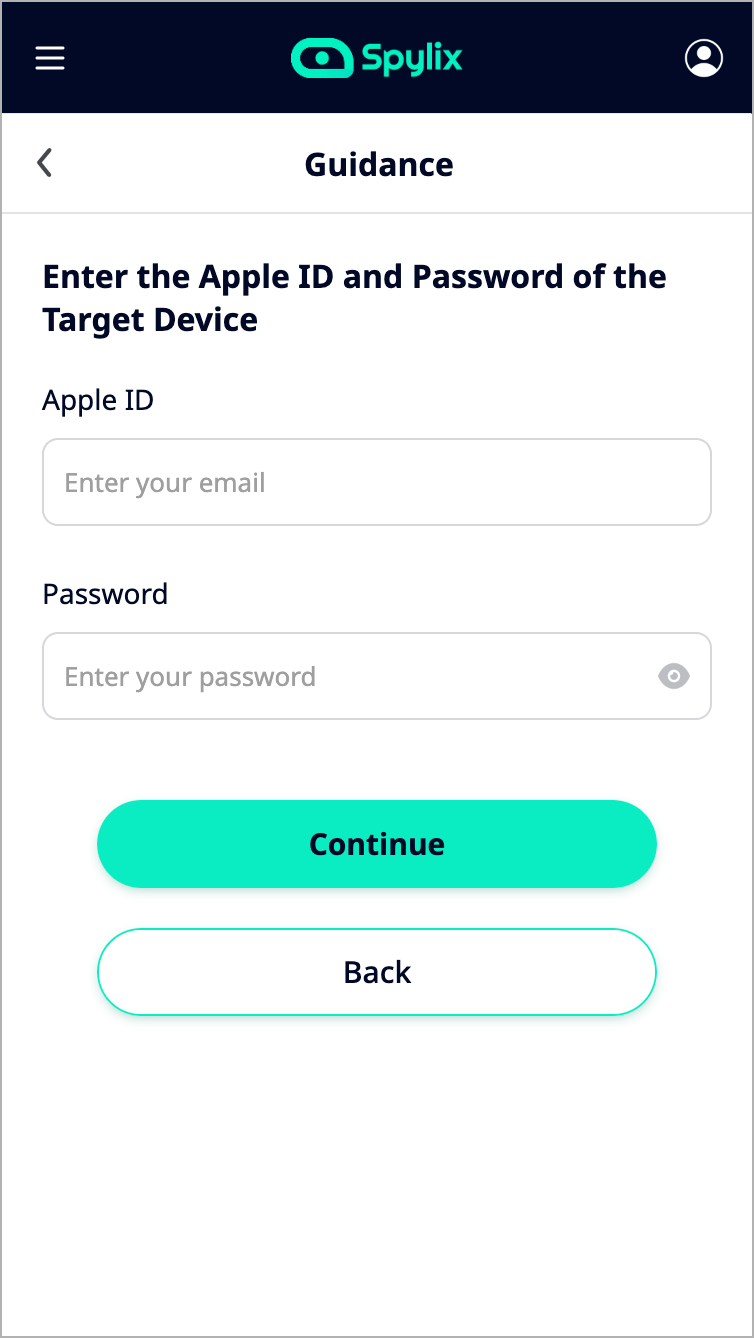 Step 3: Track the iOS Device Location
Access the dashboard via any browser. Now, go to the GPS Location option, which is available under the General Features section. Review the GPS details there!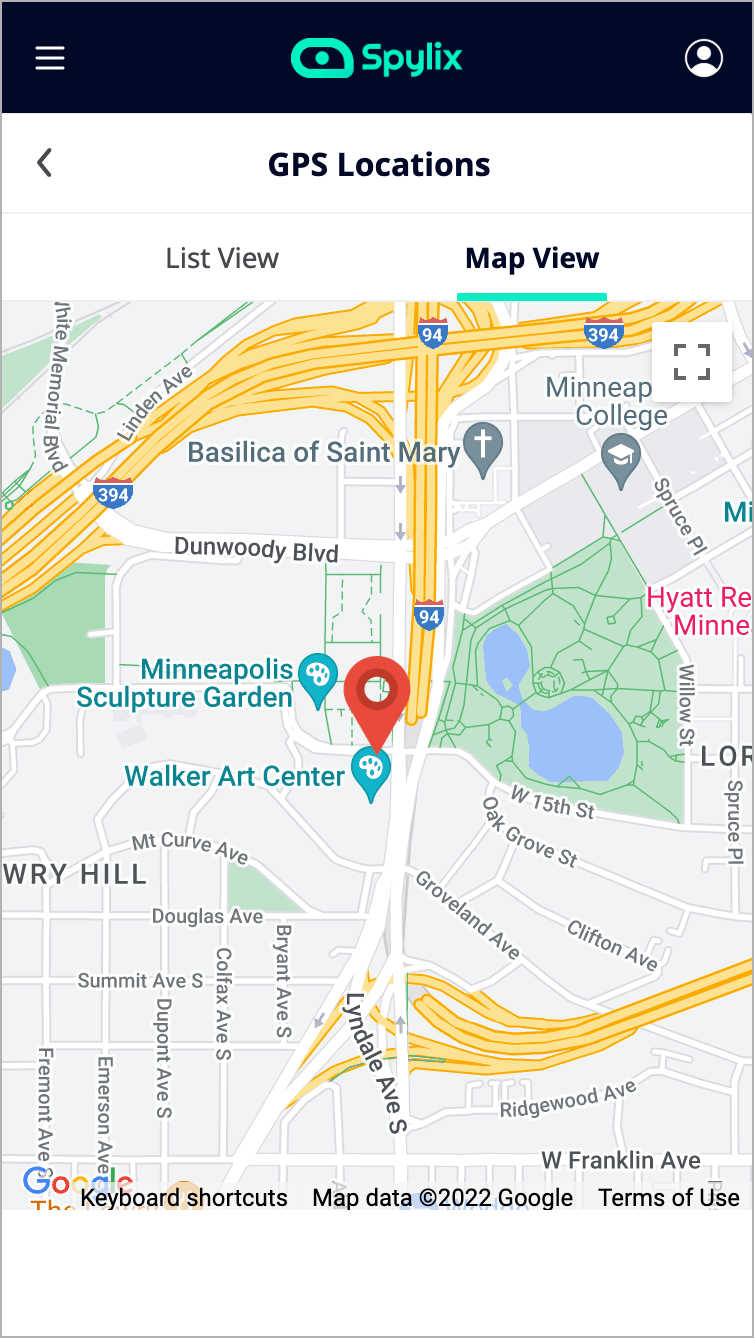 Track the Android Device
Step 1: Create an Account
Make your new account for free by visiting the Spylix official site, clicking the Sign Up Free button, and entering a valid email address.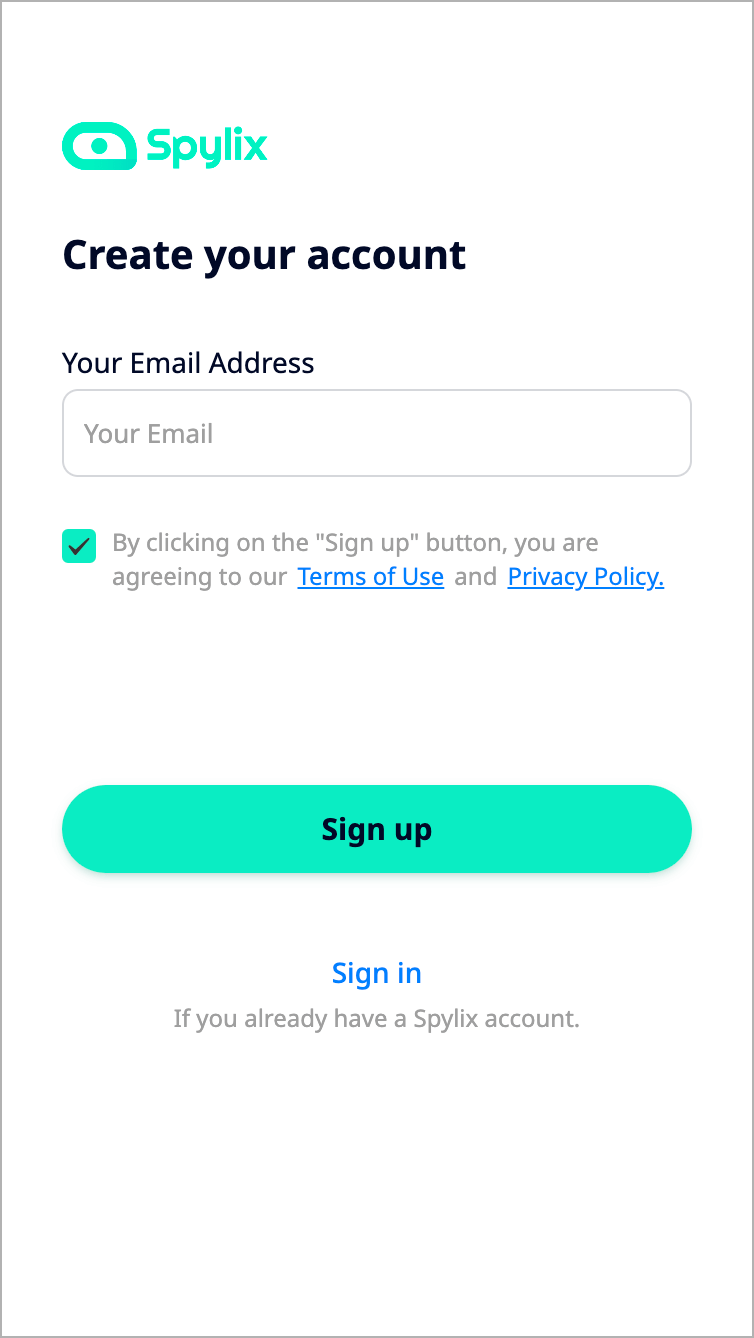 Step 2: Set Up the GPS Tracking App
Next, set up the Spylix app on the phone. Simply follow the instructions on your newly created account.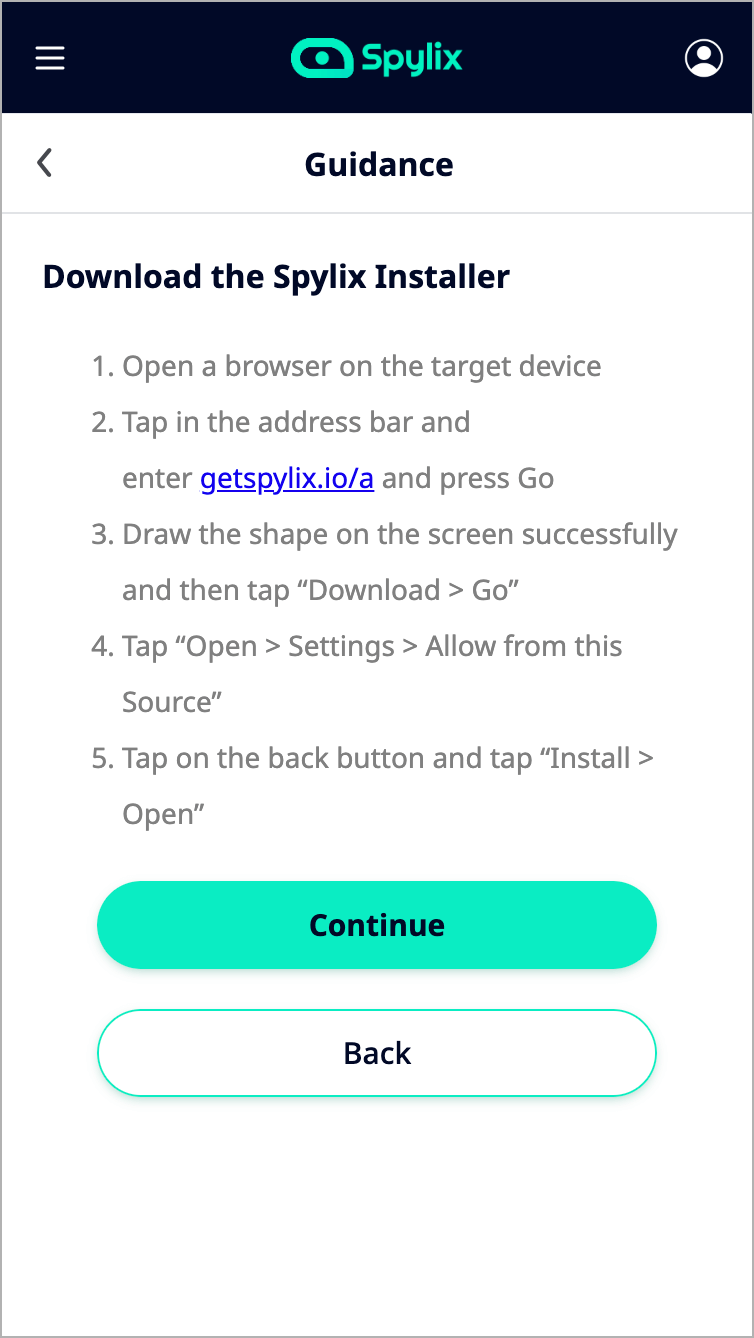 Step 3: Track Your Android Phone
Next, visit the control panel using your browser. Go to the General Features section before selecting GPS Locations to locate your or any other target user's device.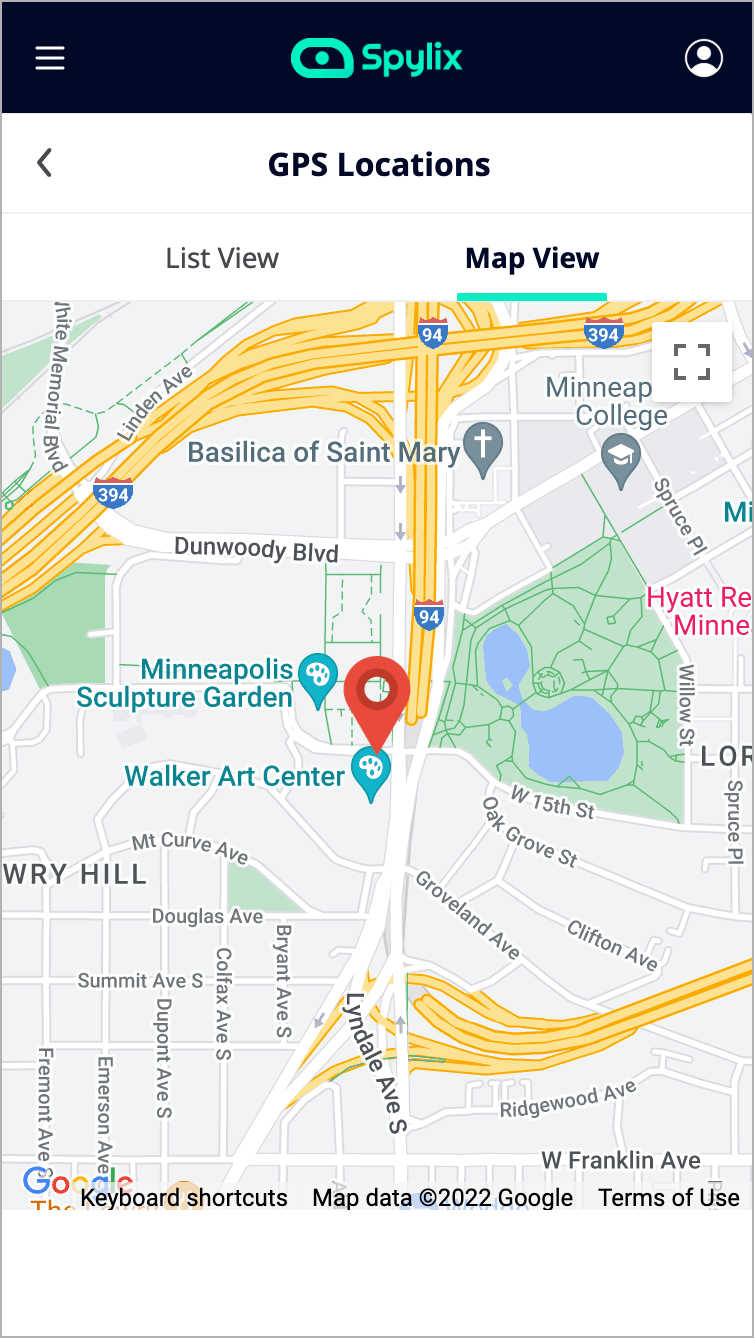 What Else Can Spylix Do?
Here are some other features of Spyix:
Browser monitoring
Spying on activities on social apps like WhatsApp, Messenger, Telegram, Instagram, Snapchat, and more.
Detecting call logs and SMS history
Monitoring emails, and calendar reminders.
Conclusion
This concludes our analysis on "can the police track your phone"!
With a valid warrant, the LEA(Law Enforcement Agency) has the right to surveil any citizen.
However, if there is no warrant or permit, then apply the instructions mentioned in our article to stop such a breach of privacy.