Had enough of incessantly updating your location for friends and family? Facing difficulties while trying to reach a meeting point in an unknown city?
There's no need for concern! These practical tips & tricks for Find My live location will enable you to share your location and move around the city effortlessly in a snap.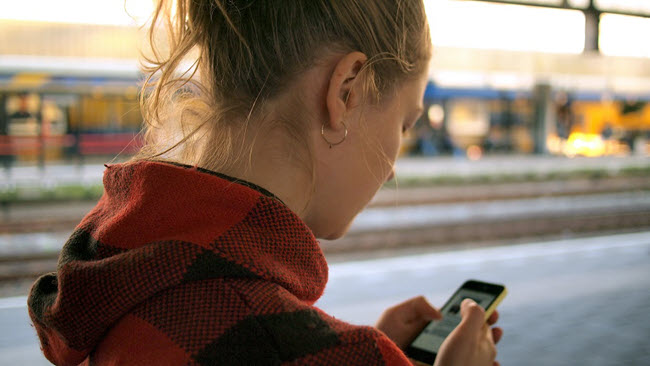 Part 1: What Does Live Location Mean on Find My iPhone?
Imagine this: you're running late for a night out at a fancy restaurant with your friends.
Your friends keep texting you, wanting to know your whereabouts and when you'll arrive. Instead of panicking and attempting to provide complex directions, you just share your live location via Find My iPhone.
So, what does live location mean on Find My iPhone?
It allows you to share your real-time location with others, enabling them to easily locate you or track your journey as you head towards your destination.
With a few simple clicks, you can inform your friends and family of your location and expected arrival time without the need for constant text or call updates.
But it's not just for social events - the live location on Find My iPhone can be a vital tool in emergencies.
Whether you're lost, are in danger, or need help, sharing your live location can assist others in locating you swiftly and efficiently.
So the next time you're on the go, don't worry about getting lost or being late - just use the live location on Find My iPhone to stay connected and secure.
Part 2: How Do You Make Your Find My Location Live?
Are you ready to make your location live and share it with your loved ones?
It's easier than you think! Follow the steps below to efficiently share your live location in Find My:
Install the Find My iPhone on your device and launch it.
Next, choose the "Share My Location" option.
Select any contact, set the sharing time limit, and they will be notified.
Done!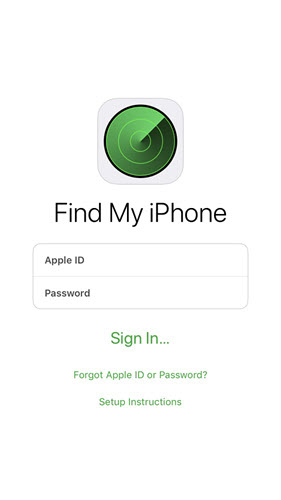 Part 3: How to Locate People with Live on Find My?
With Find My's Live Location feature, you can swiftly pinpoint people's locations in real-time, ensuring you never worry about losing track of them again.
To locate someone with Live on Find My, open the app and choose the person's name from your contacts list.
If they've enabled Live Location, you'll see their real-time location on a map, including updates on their movement. You can even set up notifications to inform you when they reach a specific location or depart from a designated area.
Find My's Live Location is helpful in keeping track of loved ones and a potent tool for emergencies. If someone you know is in danger or requires help, their Live Location can help you locate them swiftly and easily.
Part 4: Why Is Find My Location Not Live?
It can be frustrating when you need to find someone or be found yourself, but the location just won't update.
So what's the deal?
Well, there could be a few reasons why Find My Location isn't live. First, ensure you've given the app permission to access your location; otherwise, it won't be able to update your whereabouts.
An unstable, weak, or non-existent network is another familiar issue. Similarly, ensure Airplane Mode is not enabled on the device.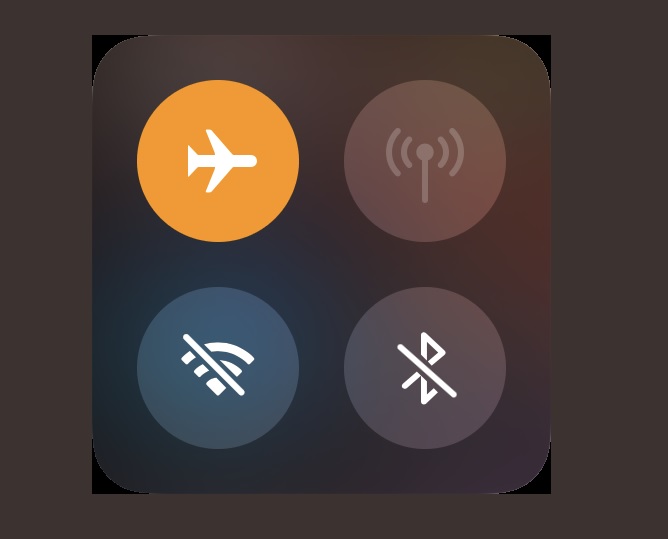 Part 5: What If "Live" Location Tracking on Find My Is Not Working?
So, what should you do if the Find My live location is not working properly?
Don't fret; apply a few tips to get it back on track.
First, ensure you have a reliable internet connection. Your location might not update accurately if you're in a place with a weak signal. If you're using Wi-Fi, consider switching to cellular data or vice versa.
Next, examine your device's location settings. Verify that location services are enabled for both your device and Find My. If needed, toggle the location services off and on to see if that resolves the issue.
If you continue to experience difficulties, try restarting your device or force-closing the Find My app. Additionally, check for any app updates and install them if available.
Finally, contact Apple's customer support team for further help if all else fails. With some troubleshooting and determination, you'll be back to tracking locations in real-time before you know it.
Part 6: The Alternative Way to Locate Someone on Find My Live Location
Utilizing the Find My app for tracking live locations can be somewhat challenging due to the various requirements.
Gaining consent from the other person is necessary, and they can quickly turn off sharing, leaving you in the dark about their close location!
In such situations, we recommend considering an alternative like the third-party spying app, Spylix. This app offers the advantage of stealth, allowing you to track someone's location without their knowledge.
You can access the location details through Spylix's remote control panel on any browser. Plus, the app is compatible with both iOS and Android devices.
Key Features of Spylix Live Location Tracker
With a range of features designed to keep you in the know, you'll never have to wonder where someone is again.
Easily track the location of any phone in real-time, with a detailed history of all the places the target device has been.
Whether you're trying to keep tabs on a loved one or monitor your employees' whereabouts, Spylix has you covered. And with both map and list view options, you can choose the mode that works best for you.
But it's not just about location - Spylix also lets you learn the time and date of each location visit, giving you valuable insights into someone's daily routine. S
o, if you need to know when your child arrived at school, or your partner left work, Spylix has the information you need.
Why Choose Spylix as The Best Live Location Tracker?
Here are the reasons why Spylix is the best choice for you to perform live location tracking:
It offers stealth mode to remain anonymous.
The customer support is excellent and accessible 24/7.
It provides an intuitive interface and an easy installation process.
How to Find Live Location on Phone
Here's how you can enable live location tracking to view the whereabouts of the target phone.
Find The Android Device's Live Location
Step 1: Register
Set up a new account from the official Spylix site for free. Only a valid email address is needed.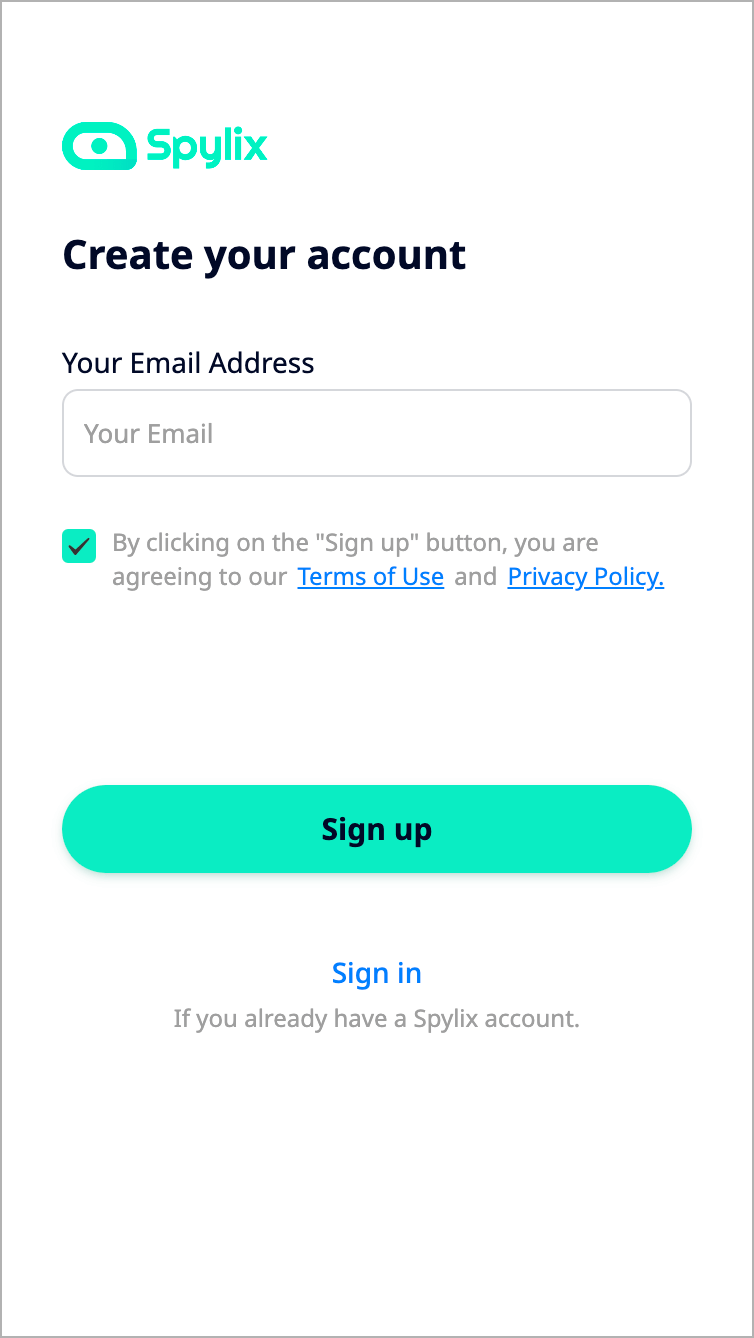 Step 2: Install the Spylix Android App
Read the instructions onscreen to install the spy app on the target Android device privately.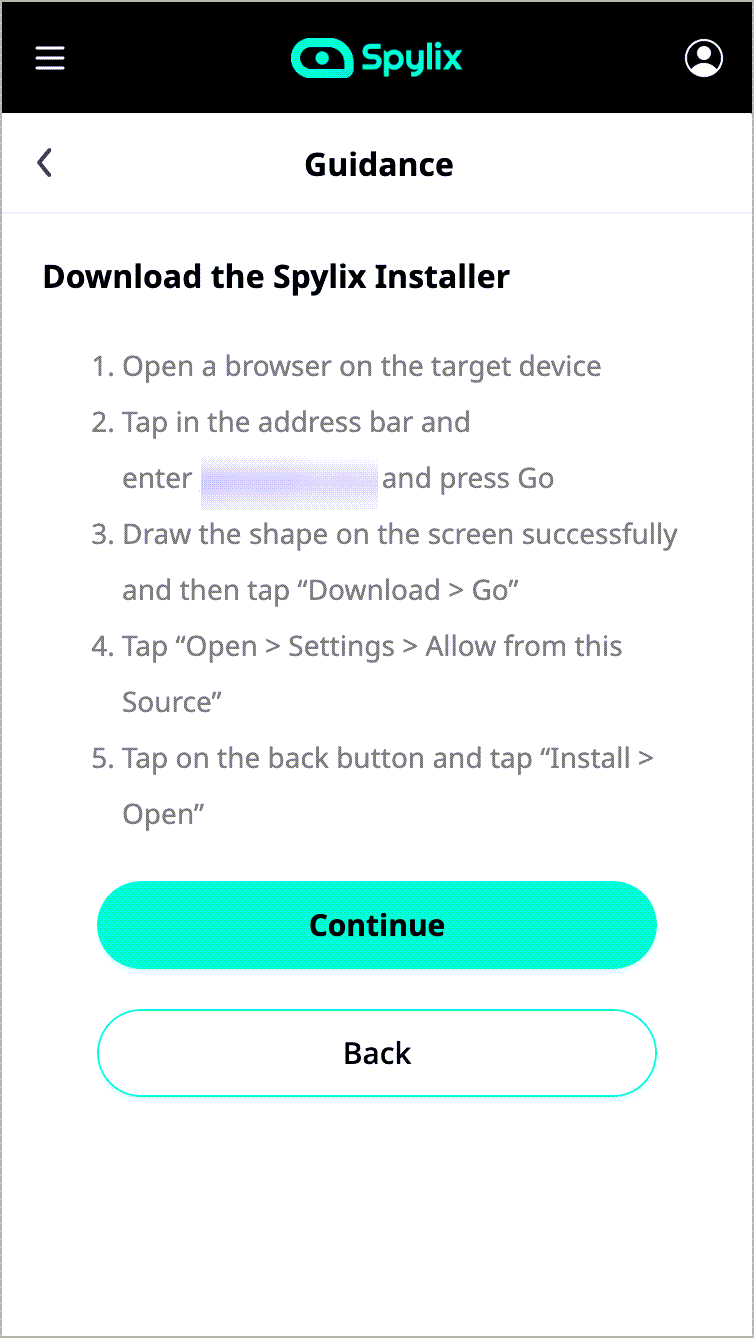 Step 3: Check the Android Phone Location
Access the online dashboard via any browser. Next, click on GPS Locations to learn about the device's whereabouts.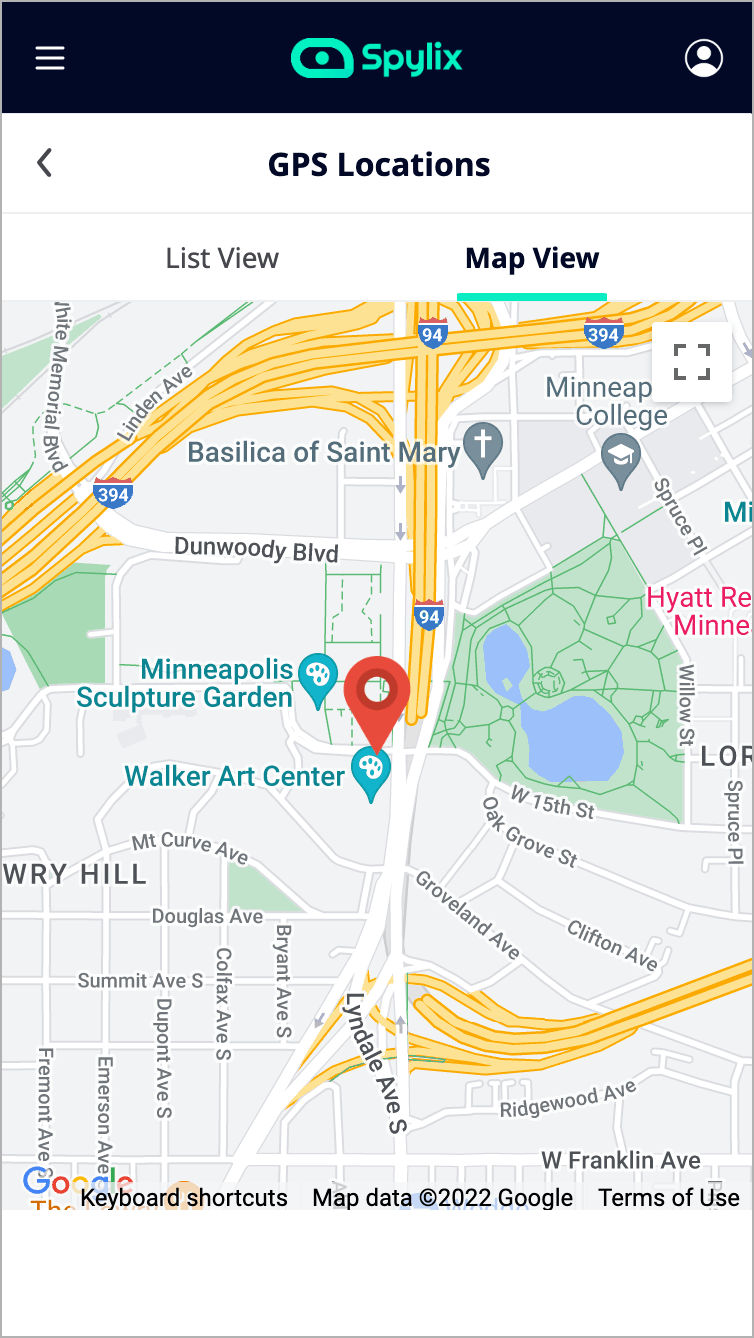 Find The iPhone's Live Location
Step 1: Sign Up with Spylix
Click on the Sign Up Free tab on Spylix's site, enter your email address, and get started.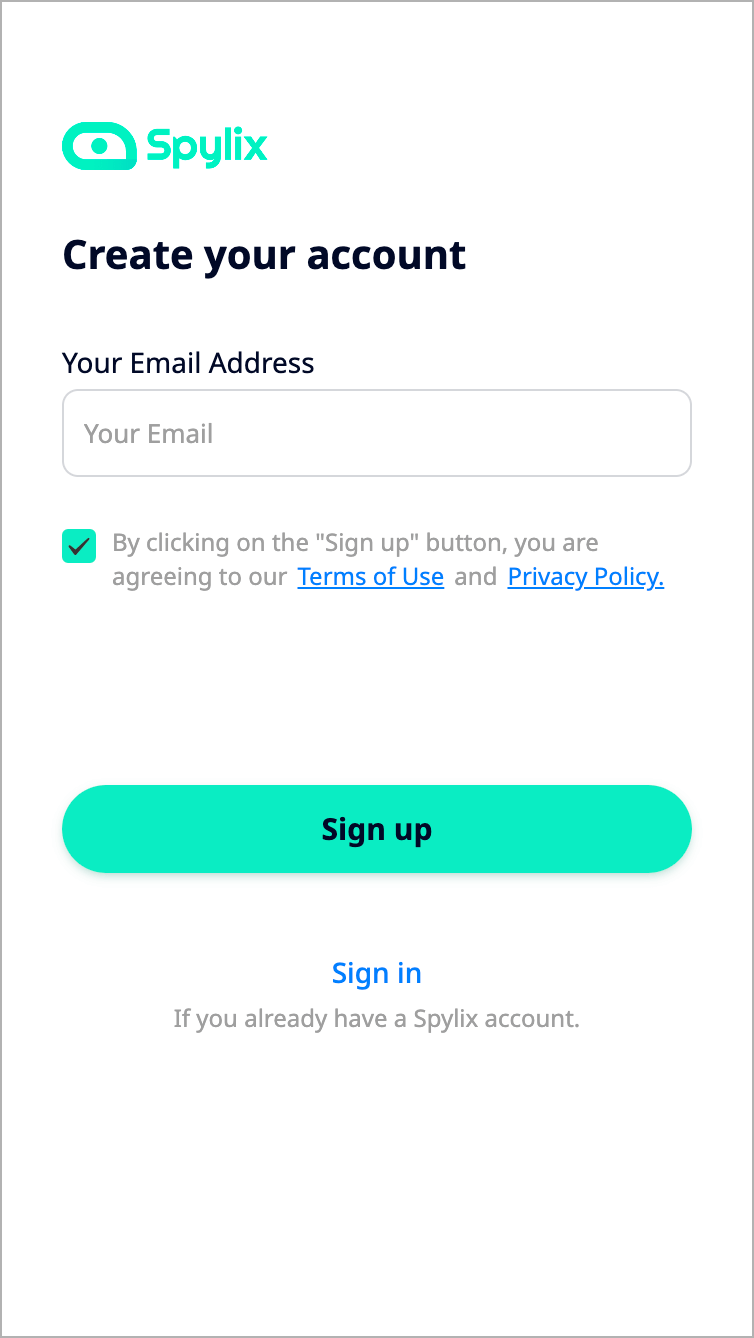 Step 2: Enter iCloud Account Info
Next, enter the iCloud login details of the target device.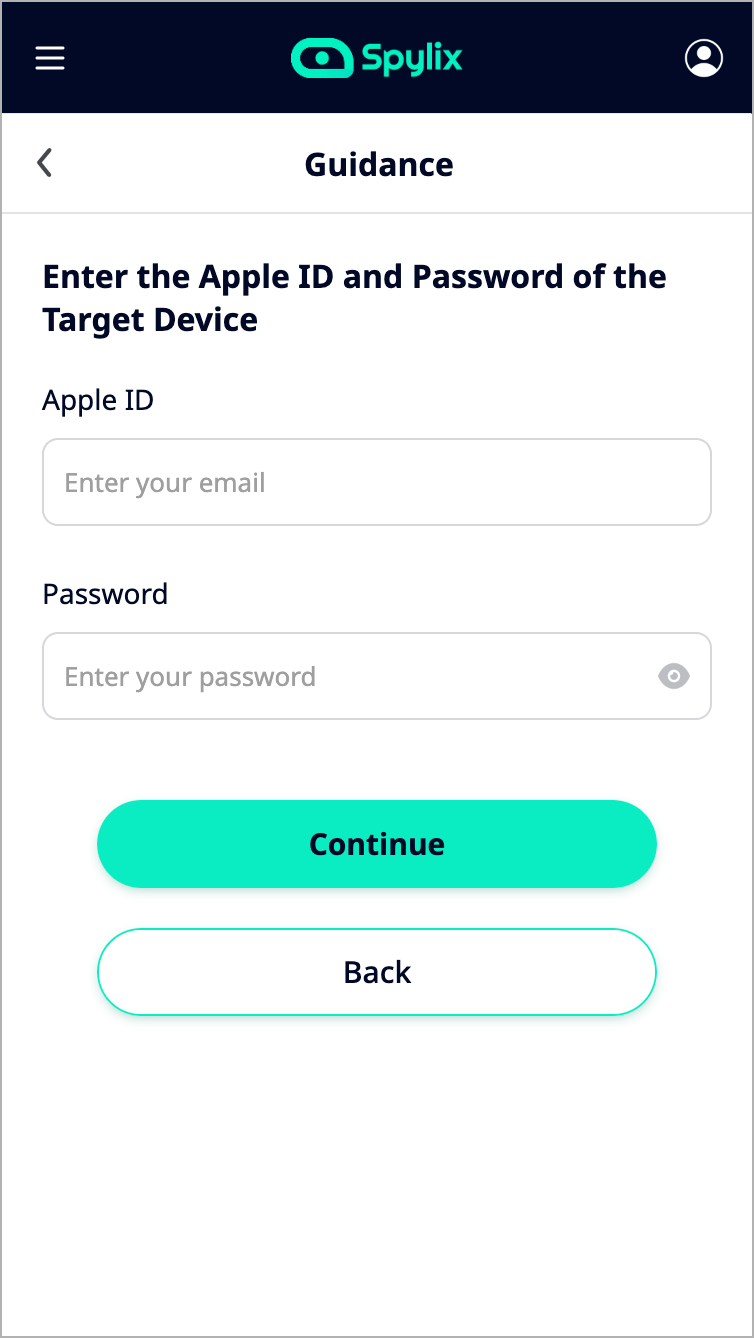 Step 3: Check the iPhone Live Location
Now that you're set-up, it's time to start tracking. Go to the online control panel and select the GPS Locations option under General Features.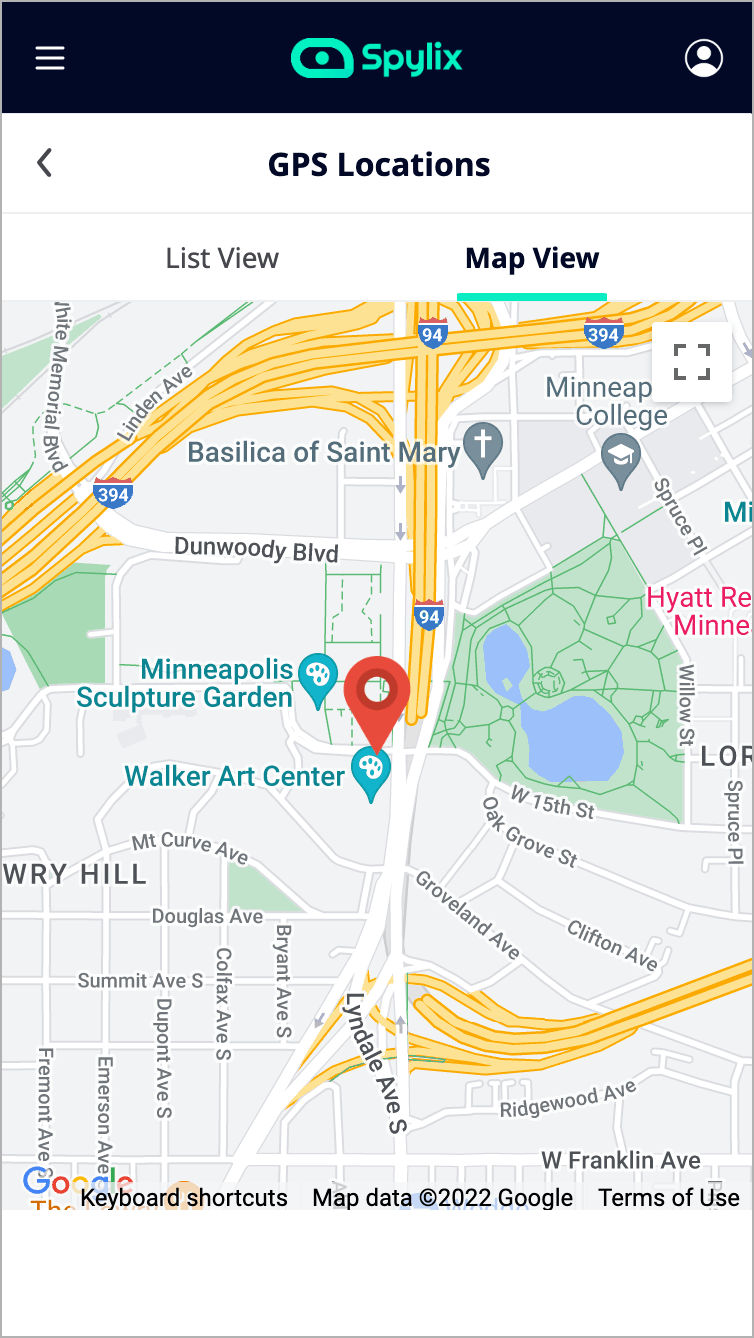 What Else Can Spylix Do?
Other features of Spylix include the following:
Browser tracking
Social media monitoring
Remote app/website blocking
Keylogger
Call & SMS spying
Part 7: FAQs about Find My Live Location
Discover more about Find My live location sharing here:
7.1 What is the difference between live and now on Find My iPhone?
Live location tracking on Find My iPhone lets you share your location with others in real time, offering up-to-date information on your current position.
The "Now" feature, on the other hand, merely displays your latest location update but doesn't necessarily provide real-time tracking.
7.2 How accurate is the live location on Find My iPhone?
The precision of live location tracking on Find My iPhone relies on various factors, including the strength of your device's internet connection, the device being tracked, and the accuracy of the GPS system.
In most cases, live location tracking on Find My iPhone is entirely accurate, often pinpointing the device's location within just a few meters.
However, remember that environmental factors, such as buildings and other barriers, can influence GPS tracking accuracy.
Conclusion
The Find My live location feature is a great way to keep tabs on someone or to inform your loved ones of your location!
However, certain limitations might prevent you from keeping track of your children or partner discreetly. In these situations, Spylix can be an outstanding alternative. So, don't hesitate to give it a shot!