Cell phone carriers are the essential components of a smartphone. Once subscribed to a specific service, you can easily send texts, call someone, and enable internet (mobile data) on the go, as long as the network coverage is working.
Verizon is among the USA's well-known mobile phone carrier services.
Besides, its services are not restricted to just managing calls, messages, and mobile data. It is also a parental parental control and safety tool, offering features like Family Locator.
Read this article, as we will explore the workings of this specific service offered by Verizon.
See if it is possible to track the family member's phone with the Verizon Family Locator without them knowing.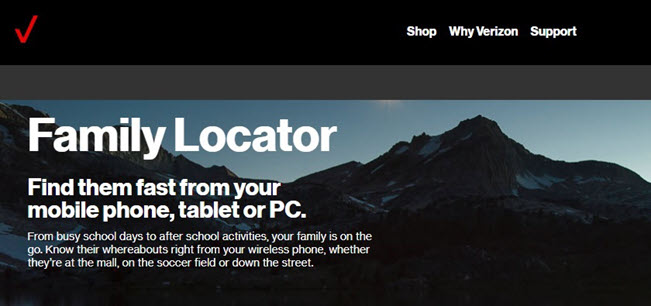 Part 1: All You Need to Know about Verizon Family Locator
If you have recently subscribed to Verizon's location tracking service, but do not know how it works, then follow this section to get favorable answers to your queries.
1.1 What Is Verizon Family Locator?
As we have shared, cell phone carriers are not just limited to offering basic phone services. Those days are long gone!
Organizations, such as Verizon now offer extra features to its customers, including Verizon Family Locator.
What is it?
Well, it is an excellent feature to ensure the safety of the ones closest to you. It generally offers location information about the other user included in the plan.
As soon as it is enabled, you can track the member's location on a map. Another handy feature of this service is to access the history of areas visited by the family member.
However, it is not free, as the Verizon Smart Family Premium costs $9.99 per month.
1.2 How Does Verizon Family Locator Work?
After enabling the Verizon family tracker, the service will start to utilize the GPS feature of the members' phones to provide the location details.
Besides, every bit of location information will be accessible on the Smart app. Just launch it on your phone, and you are good to go!
you only need to access the Smart app to see their real-time location on a map. Similarly, they can check your whereabouts as well.
However, you may need permission from your loved ones on the Verizon plan to access their location information. It is a significant drawback.
Additionally, you can create alerts that notify you when family members arrive at or depart from specific places, such as home, work, or school.
1.3 Verizon Smart Family Privacy Policy
Like any reputable company, Verizon prioritizes privacy. It ensures the safety of personal information and the exchanged data of all members added to the Smart Family service.
No one other than the family members can access the data available on the app.
1.4 Can I Use Verizon Family Locator without Them Knowing?
Technically, you can enable the Family Locator service on the other person's phone without them knowing.
However, Verizon will eventually notify the said user that their location is being tracked by someone on the Smart Family plan.
So, now it is obvious that you cannot keep on tracking the other user using the Verizon Family Locator without them knowing.
Part 2: Reasons Why You Need Verizon Family Locator
If you are a parent or a worried spouse, you would want to know that your loved ones are safe whenever they are away from home.
This is where the Verizon Family Locator and the Smart App can help you bring peace of mind!
Here are some valid reasons why you need this service:
View Location in Real-Time
No matter where your child, spouse, or other family member is, you can hop on to the Verizon Smart Family app to monitor their location and remain assured that they are safe. The location history of the past 7 days is also accessible on this app.
Set Up Destination Alerts
If you have lent your car to your child, you can use the app to enable the "View Driving Insights" feature to learn what route they took.
Moreover, you can set up alerts to be notified whenever your family member reaches or leaves a specific location, such as school or work. You can also add information on specific places that your loved ones frequently visit.
You can determine what type of web content is appropriate for your child. With Verizon, you can block explicit sites and apps.
You can not only monitor the calls and texts exchanged by your family member, but as the head of the plan, you can specify the number of calls and messages an individual can perform on their number.
If your child or other family member is plainly spending too much time on the internet, then simply restrict their screen time by pausing the internet on their phone.
Part 3: The Best Alternative Way to Use Verizon Family Locator without Them Knowing
As discussed, tracking the other user with the Verizon Family Locator without them knowing isn't easy! Moreover, if your loved one isn't a Verizon subscriber, you can not use this service to learn about their whereabouts.
So, how to proceed with this revelation?
The answer is opting for an alternative solution to track your family members regardless of the device or carrier they are subscribed to!
Try Spylix, a third-party spy app compatible with Android and iOS devices, offering real-time location updates on its user-friendly web-based control panel.
This application instantly updates the activity details and works under stealth mode, so the target user won't know if they are being tracked.
The Android app remains hidden once you enable it on the target phone. Additionally, there is no need to physically access the iPhone or install any software on it. Everything can be done remotely. Follow the installation guide next to learn the complete process.
Key Features of Spylix Phone Locator
The phone location feature provides the following information:
You can track where the target user is located on the spot. The GPS details are updated after a few seconds.
You can view the locations visited by the user with details on address, complete map view, and location accuracy.
You can also check the longitude and latitude data.
You can check the time/date when a specific place was visited.
You can get notifications when the user visits or leaves a restricted area.
How to Track A Verizon Phone Without Them Knowing?
Want to track your loved ones without them knowing? Follow this Spylix installation guide:
Track a Verizon iPhone with Spylix
Step 1: Create a New and Free Account
Visit the official site of Spylix and enter your email address to make a new account.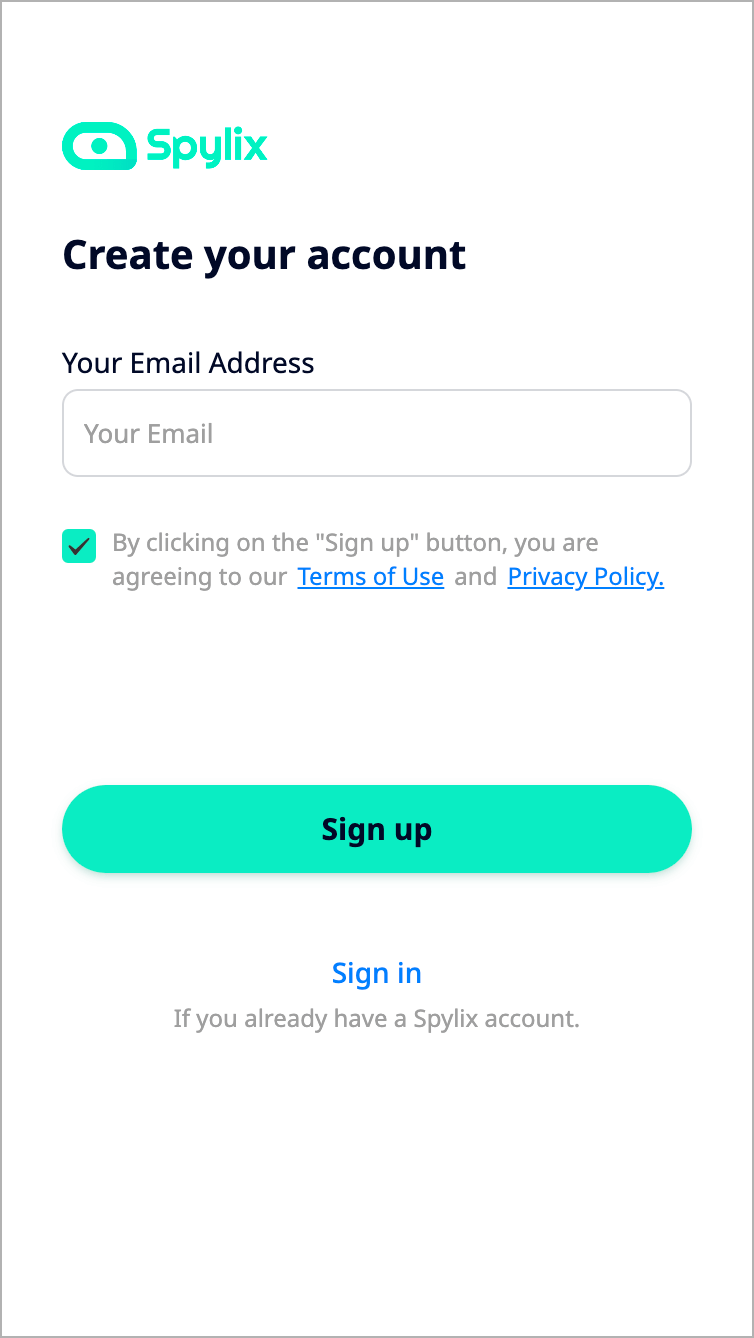 Step 2: Enter iCloud Credentials
Enter the user's iCloud login information to verify their iPhone or iPad.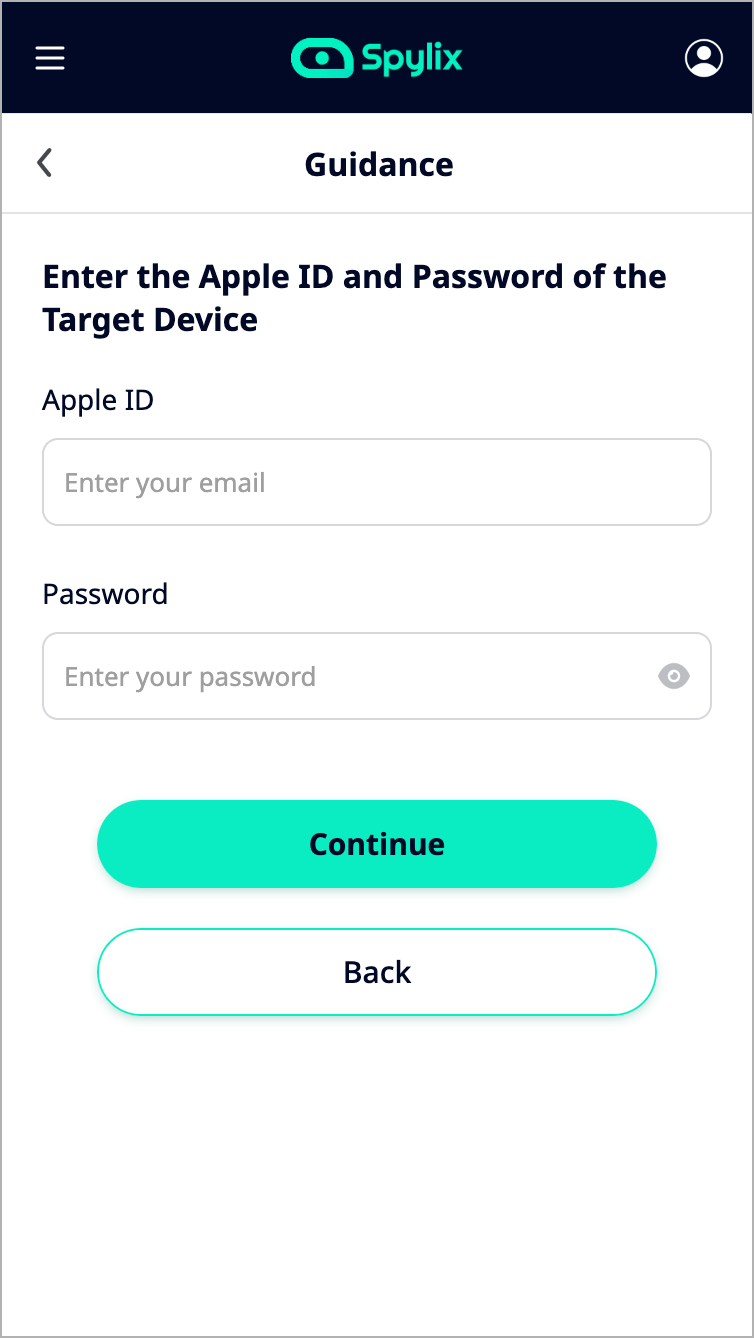 Step 3: Track the Verizon iPhone Location
Launch the online control panel. Tap GPS Locations to view the real-time location and history of visited areas.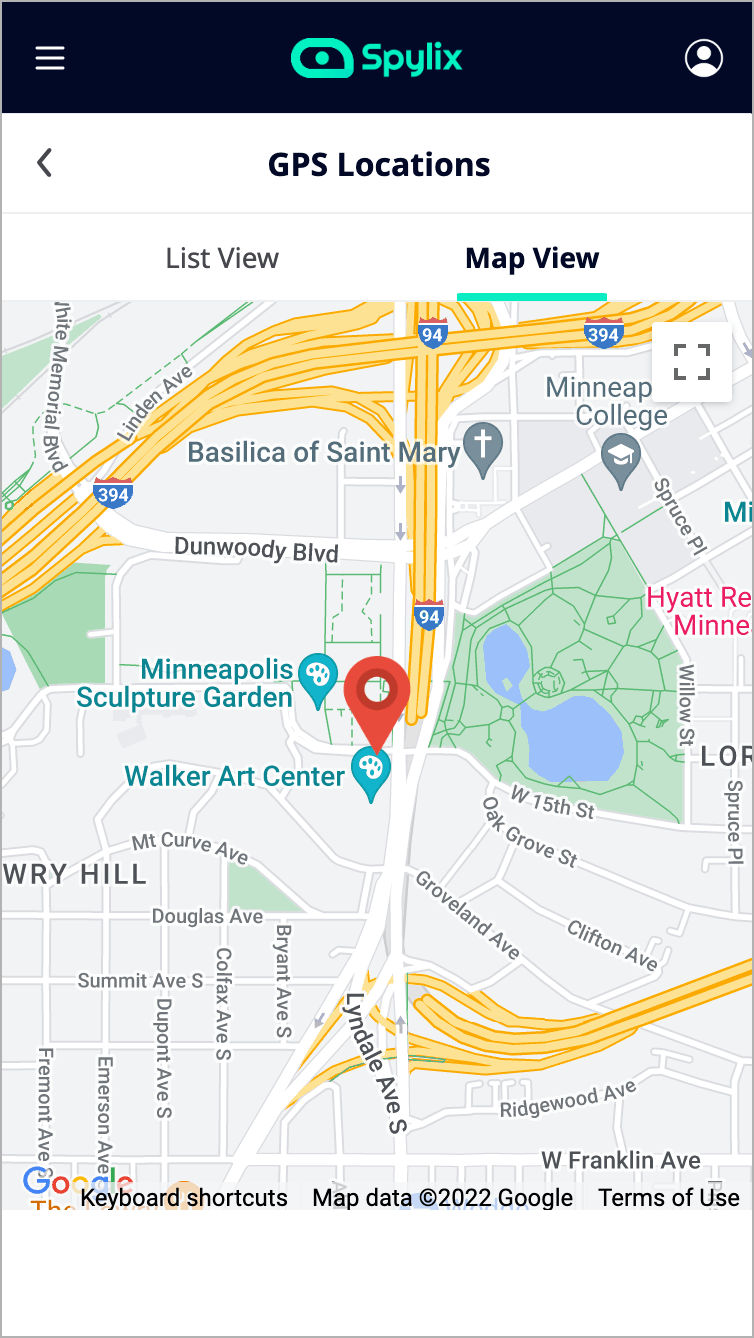 Track a Verizon Android with Spylix
Step 1: Create Your New ID
On the Spylix website, enter your email address to make a new account for free.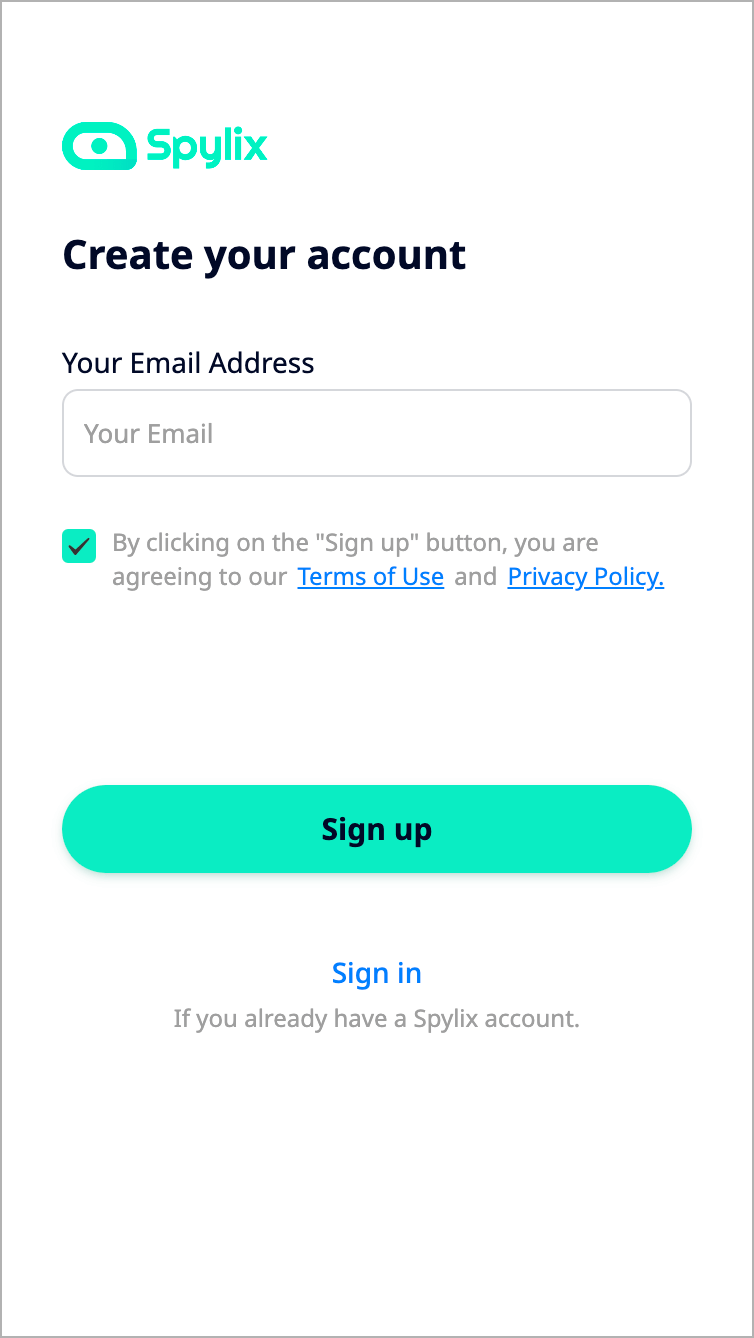 Step 2: Set Up the Android App
Follow the guidelines to install the dedicated spy app on the target Android device.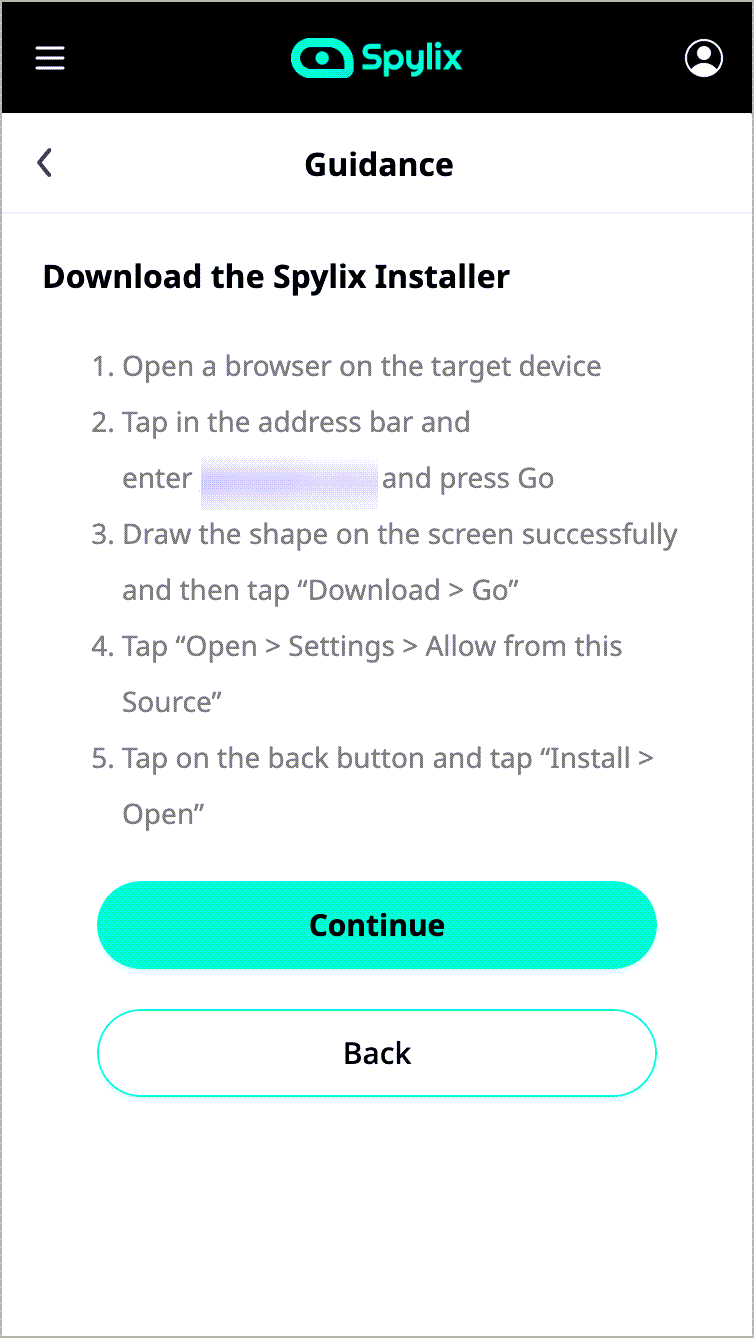 Step 3: Track The Verizon Android Device Location
Visit the dashboard! There, click GPS Locations to follow the user's location.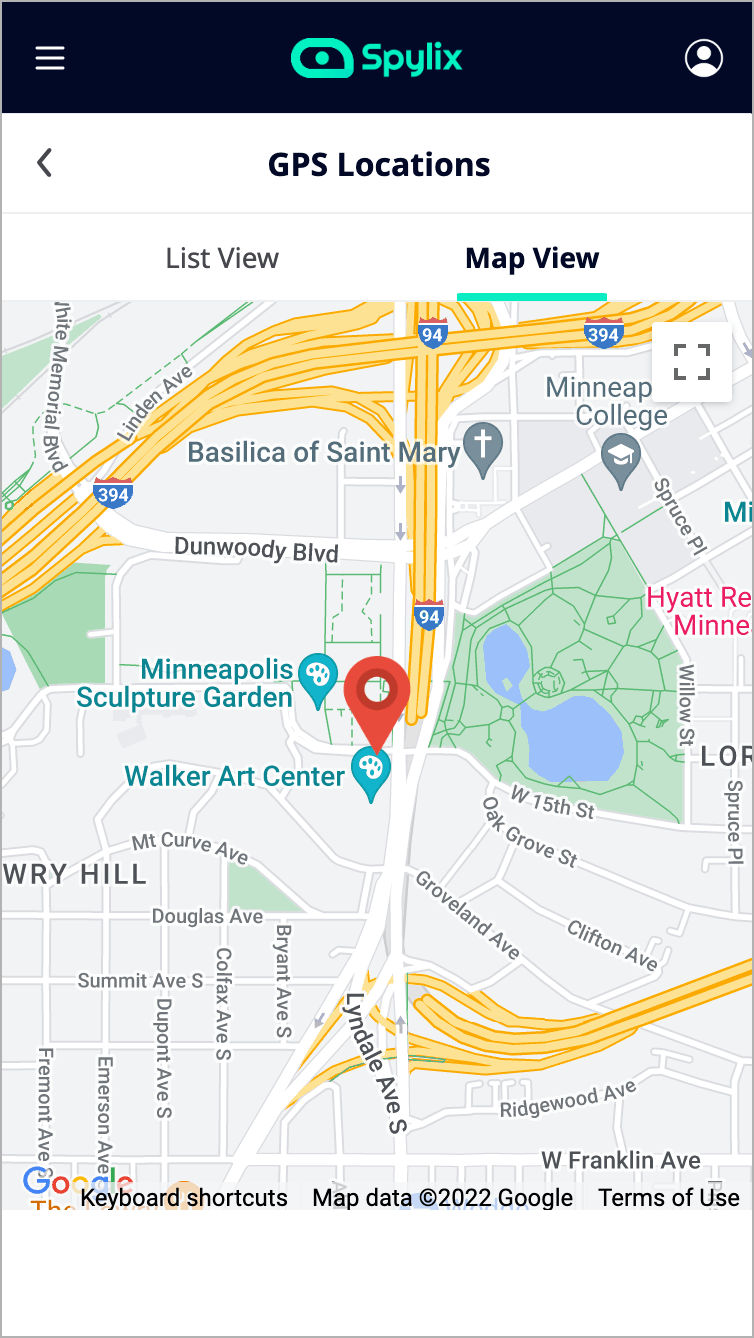 What Else Can Spylix Do?
Other tracking the target user's whereabouts, you can also use Spylix to monitor the following:
Their browsing history
Their social media chats on WhatsApp, Instagram, Messenger, Snapchat, Telegram, Kik, etc.
Their installed apps
Their keystrokes via the Keylogger
Their photos and videos
Screen recorder
Email tracking
Calls log and contact list tracking
SMS monitoring
Why Choose Spylix as The Best Phone Locator?
Here is why we recommend Spylix the best app to track the other person's location without them knowing:
User-friendly and easy to install
Easy on the pocket
Technical support is available 24/7
Cross-platform compatibility with Android and iOS
Highly secure and ensures anonymity
The majority of phone locating apps require the customers to root or jailbreak the Android or iPhone/iPad to utilize the advanced features, such as location tracking at its full potential.
However, it is not the case with Spylix. Simply enable the app using the installation guide mentioned above, and keep track of your loved ones anonymously.
Part 4: How Do I Stop the Verizon Smart Family Tracking?
You can easily stop/disable the Verizon Smart Family Tracking!
The steps to complete this process are as follows:
Launch the Smart Family Parental app on your phone.
Go to the Setting menu, and tap on Family Settings.
Choose any name or number from the list.
Next, press the Smart Family Companion icon and tap Remove.
Read the pop-up carefully on your screen.
Once satisfied, tap the OK option to confirm the action.
That's it!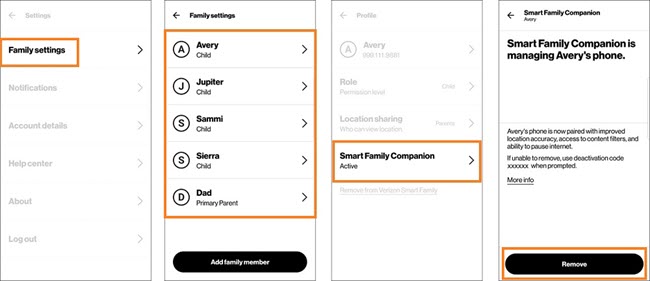 Conclusion
While tracking your loved ones with the Verizon Family Locator without them knowing isn't quite straightforward, the carrier effectively ensures their safety.
If your family member is not on Verizon and you still want to privately track their whereabouts for safety purposes, then try Spylix, as an alternative.
It is intuitive, reliable, and ensures complete user anonymity.