Losing an iPhone can be a nightmare, mainly if it contains important data and contacts. Fortunately, there are ways to track your device using its unique IMEI number.
In this article, we will share some valuable tips and tricks to help you track iPhone with IMEI and other means with ease.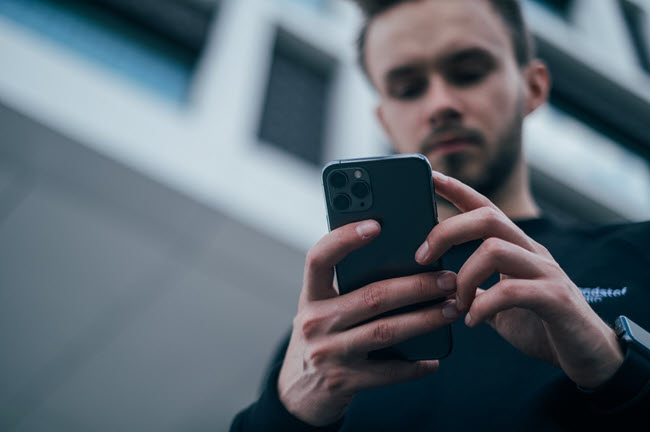 Part 1: What Is IMEI?
Every mobile phone has its own unique identity, just like every person has a fingerprint. This identity is known as the International Mobile Equipment Identity, or IMEI for short.
It is a 15-digit code that identifies your mobile device and distinguishes it from millions of other phones in the world. It's like your phone's DNA; no two phones have the same IMEI.
The IMEI plays a vital role in your phone's security system and can be employed to track your device if it gets lost or stolen.
Moreover, mobile networks rely on the IMEI to identify and authenticate your phone, enabling you to place calls, send texts, and access the internet.
Part 2: Can I Track iPhone with IMEI Number?
Although the IMEI number is a significant aspect of your phone's security, civilians cannot track an iPhone with an IMEI number if it's lost or stolen. This unique identifier is only accessible by authorized government personnel.
Nevertheless, alternative methods like using the Find My app or contacting your mobile network provider can help locate your device.
These methods can provide you with the last known location of your device or even block it from being used on their network, making it harder for the thief to use or sell your device.
So, while IMEI tracking may not be a feasible solution, there are still other ways to recover your lost or stolen iPhone.
Part 3: The Best Alternative Way to Track iPhone with IMEI
After researching the topic, it has been determined that trying to track the location of an iPhone using the IMEI number is not a practical solution.
Instead, we recommend using a dedicated tracking app that provides accurate and reliable results for iPhone. For this purpose, we suggest using Spylix - a comprehensive spy app compatible with Android and iOS devices.
With it, you do not need to locate the IMEI number, as it instantly shares the target device's location on its web-based control panel. Installing Spylix is also straightforward and can be done quickly and easily.
Key Features of Spylix iPhone Tracker
Spylix's dashboard offers a variety of phone tracking results, including:
Comprehensive map view: Spylix displays the target user's real-time location on an extensive map, simplifying the tracking process.
Detailed location history: The tracker records the locations visited by the target user and presents them in an organized manner.
Additional information: Alongside the location data, Spylix provides specific details such as addresses, longitude, and latitude of visited places.
Time of visit: Spylix logs the timestamp of each visited location, allowing you to track the target user's whereabouts at different times.
How to Track iPhone with Ease?
With Spylix, there's no need to track an iPhone using its IMEI number. Here's how to enable this service without installing any software:
Step 1: Register an Account
On the Spylix website, make your account for free by only entering a valid email ID.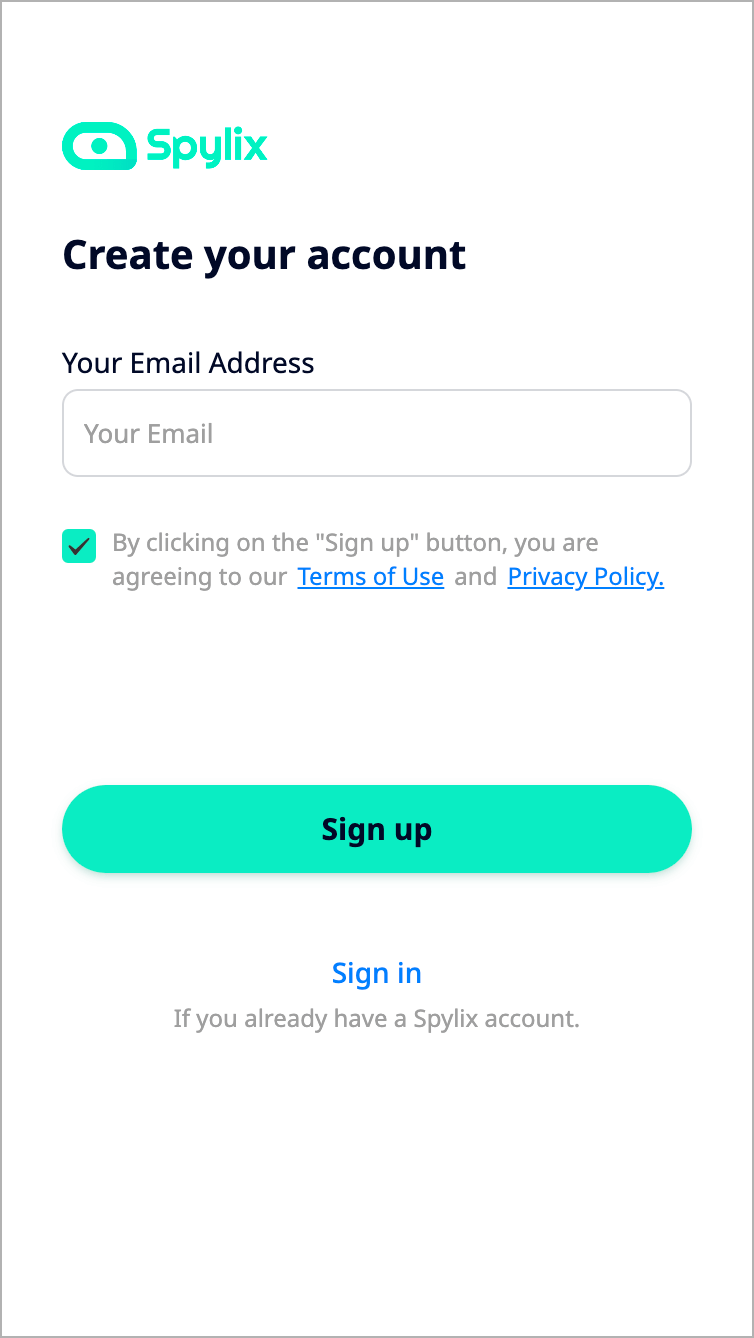 Step 2: Enter iCloud Credentials
Now, share the target user's iCloud account details to verify the device.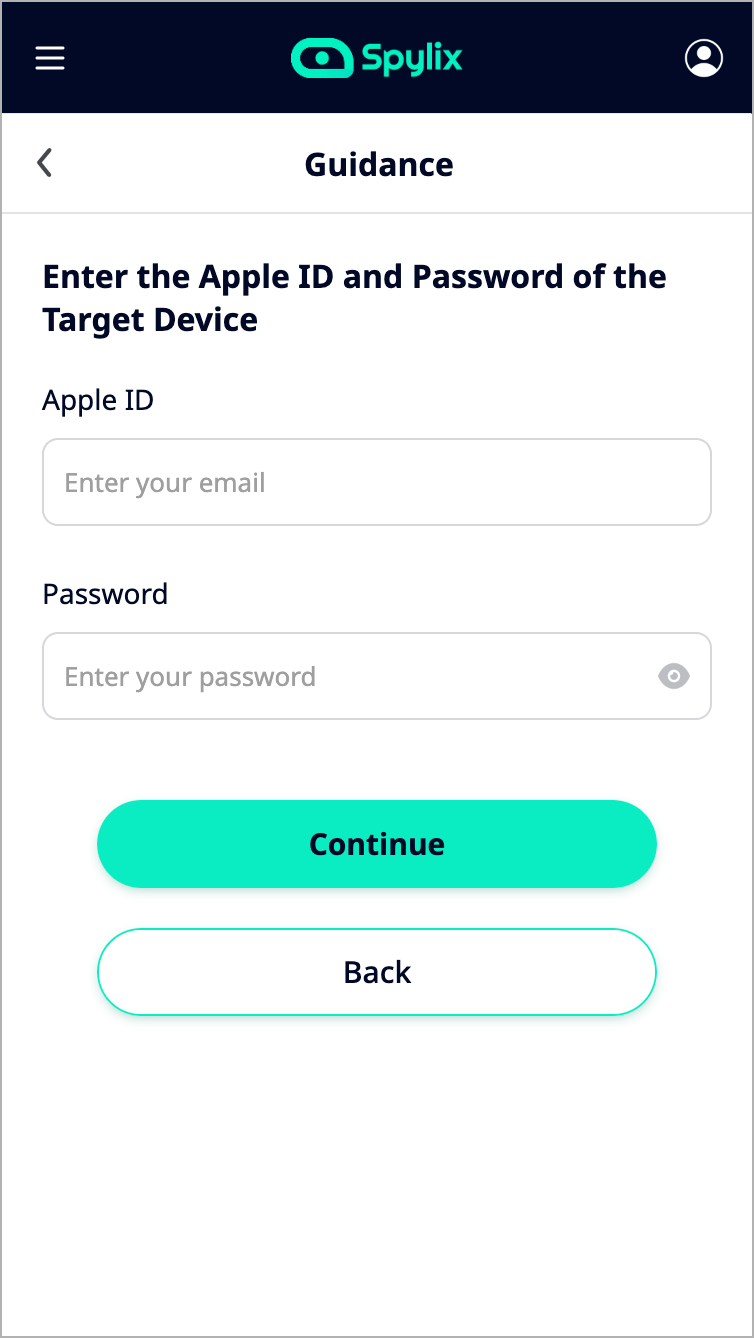 Step 3: Monitor the iPhone Location
From your web browser, access the online control panel. Tap GPS Locations to check the whereabouts.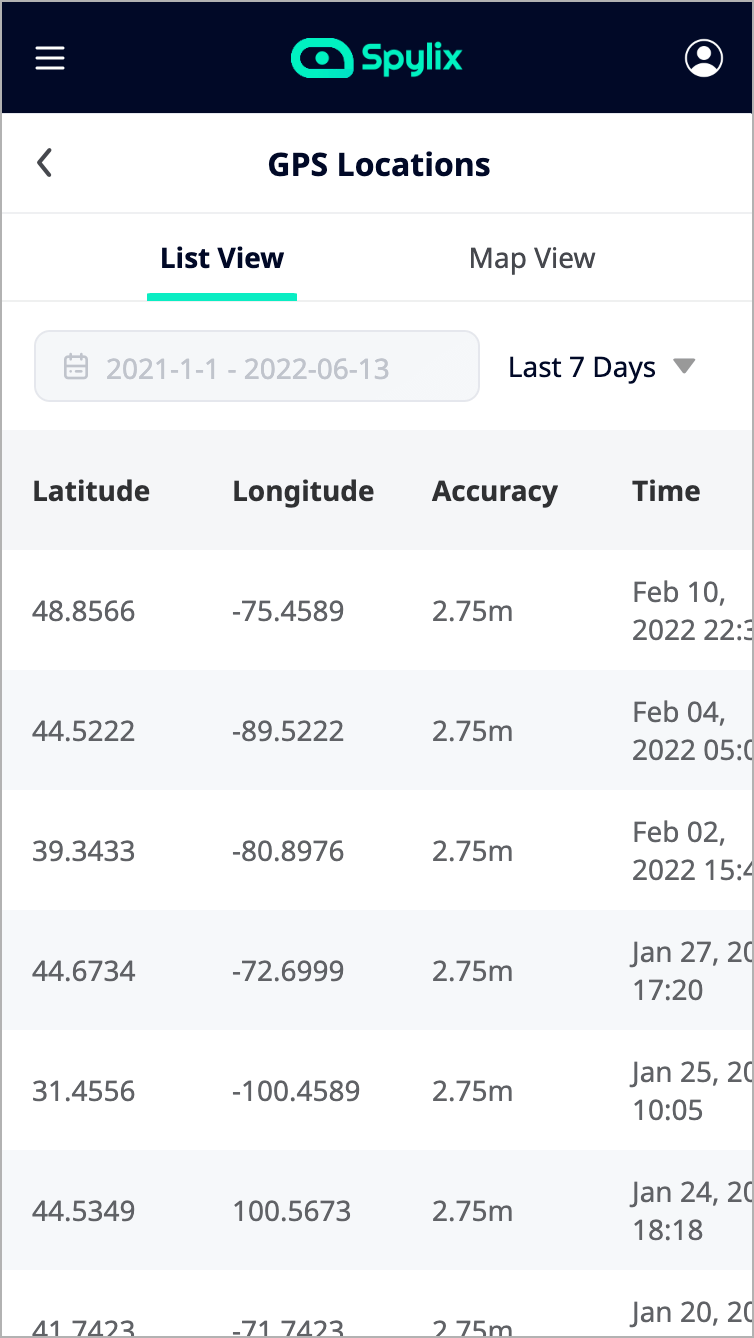 What Else Can Spylix Do?
Spylix is a versatile phone tracking solution that offers an array of useful features, including:
Browser History Tracking
Call and SMS Monitoring
Keylogger Functionality
App, WiFi, and URL Blocking
Why Choose Spylix as The Best iPhone Tracker?
One of the many benefits of using Spylix is how easy it is to manage.
The sign-up process is completely free, and you can install the app in just a few minutes without having to change any security settings or perform jailbreak/root.
Moreover, it is a safe and reliable solution for monitoring the target device, and in case you encounter any issues, their customer support center is available to help you 24/7.
Part 4: Tips on How to Find IMEI Number
You'll need to know your phone's unique identification number - the IMEI to track your lost or stolen phone.
If you're not sure how to find your IMEI number, don't worry!
Here are some useful tips to help you locate it:
4.1 Find IMEI Number on iPhone
Follow the tips here to track iPhones with IMEI for free:
Open the Phone app on your iPhone.
Dial *#06# using the keypad.
Press the call button.
A screen with your device information, including the IMEI number, will appear.
Note down the 15-digit IMEI number displayed on the screen.
That's it! You've successfully located your iPhone's IMEI using the dialer code.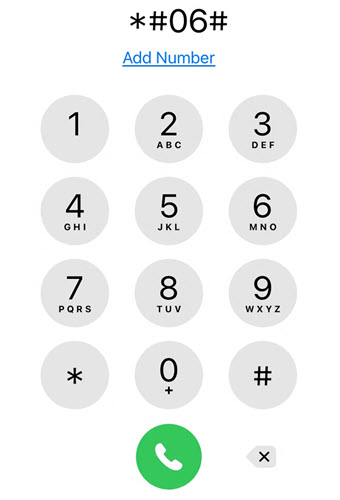 4.2 Find IMEI Number without iPhone
If you've misplaced your iPhone, you might be wondering how to locate its unique identifier, the IMEI. Luckily, there are several ways to find your iPhone's IMEI without having the device itself. Here are three methods to consider:
Inspect the Original Packaging: The iPhone's IMEI number might be printed on the barcode label of its original box. Examine the packaging to see if the number is present.
Discovering your IMEI in iCloud: Access your iCloud account by entering your Apple ID and password. Now, choose your iPhone from the array of Apple devices, and you'll see the IMEI number, along with the model, iOS version, and serial number.
Utilize Another iOS Device: If you possess another iOS device, you can determine the IMEI number of your misplaced iPhone by going to Settings, clicking on your name, and looking at the list of your devices. Choose your iPhone to view its IMEI number.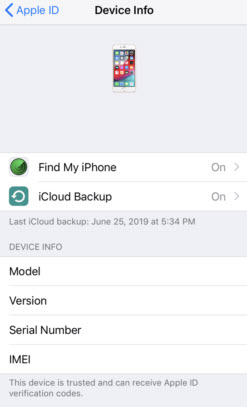 Conclusion
Being informed about your phone's IMEI number is crucial for all users, and we hope that this article has helped track iPhone with IMEI.
However, for a faster and more user-friendly way to track a lost or stolen iPhone, think about using a dependable and feature-packed app like Spylix.
This app not only streamlines the process but also provides extra monitoring features that can assist you in maintaining greater control over your device.