Smartphones are probably the first device unfaithful people use to cheat on their partners. How do they do it?
Well, they use various apps accessible on Android devices that are built for some other purpose to commit infidelity. So, what are those hidden cheating apps for Android phones?
Continue reading this post and find out all about them. Plus, you will also know how to catch a cheater!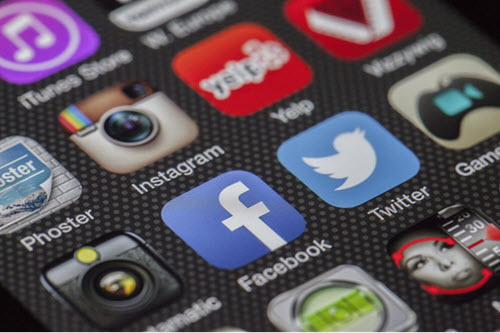 Part 1: Top 20 Hidden Cheating Apps for Android
Technology and social media have created a virtual playground for cheaters to be unfaithful to their significant others.
Here's a list of the top 20 hidden apps cheaters use:
Viber

This app allows the users to create secret messages that delete automatically after a certain length of time, making it the perfect cheating app that leaves behind no trail.

Snapchat

Snapchat allows users to send messages, photos, and videos that disappear shortly after being sent.

Ashley Madison

This app's welcome page says: "Life is short. Have an affair," so its user base consists solely of people looking unfaithful to their spouses and partners.

Private Message Box

The ultimate cheating app, Private Message Box, allows cheaters to hide all their private conversations behind a PIN code.

WhatsApp

WhatsApp uses end-to-end encryption, meaning no one can access the messages or media sent from your phone unless they have access.

Lovoo

The app features the users' pictures and "likes'' these photos. It allows them to get in touch with people who live in their area by turning on the radar feature.

Tinder

Tinder allows cheaters to find people who are geographically close to them. Cheaters use this app to find people to cheat on their partners.

Instagram

Instagram is increasingly being used by cheaters to find new lovers and strike up conversations with them, all the while keeping it disguised as "social media."

Line

The app allows you to hide the icon from the list of applications, which enables the cheater to trick you even if you go through their phone.

Wire

Wire is another app cheaters use to communicate with their lovers under the guise of maintaining business deals and conversations.

Facebook Messenger

Facebook Messenger is an excellent way to keep in touch with old friends and make new ones. The cheater's next lover can come from any of these categories. These unfaithful lovers are further encouraged by Facebook's secret chat feature.

Signal

Signal is another app cheaters use because any messages sent or received are deleted after a certain amount of time.

CalculatorX

This is another app cheaters use to hide their secret communications and media files. It is disguised as a calculator and requires a PIN code to look at the contents of the app.

Kik

Kik might seem like any other messaging app. Still, it lets you chat with and video calls strangers, making it the perfect playground for cheaters to find new lovers.

Silence

Silence allows unfaithful partners to send SMS messages and share media files with complete secrecy.

Dust

Dust enables cheaters to send secret messages. Once these messages are deleted, they are lost forever and erase all traces of the cheating.

Wickr Me- Private Messenger

One of the most popular apps for secret chats, Wickr Me is the perfect option for cheaters to communicate with their new lovers.

Telegram

Telegram features both autodestruct and hidden chats. Messages are deleted after a specific time, and cheaters can have secret conversations.

Date Mate

The dating app enables cheaters to send live private messages to people living close by and hook up with them.

Vaulty Stocks

Cheaters use this app to send private text messages from their lovers. It also allows them to send intimate photos and videos in a password-protected vault.
Part 2: 10 Signs Your Spouse Might Be Cheating on You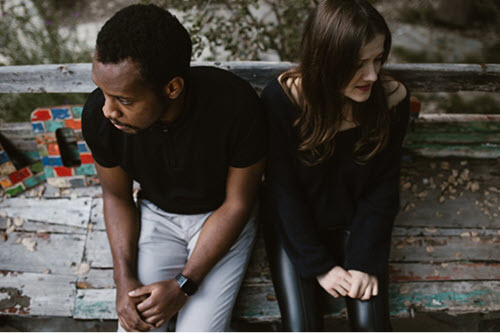 When cheaters are often unfaithful, they leave a trail of revealing signs that can help you catch their lies.
Now that you know what hidden apps cheaters use, it is time to learn about the unusual indicators of the so-called act.
Here are some of them:
Emotionally Distant - They might not be as willing to exchange details of the day with you as they previously were.
Secretive with their Phone - They might be texted a lot more right after befriending someone new on social media and guarding their phone like it contains state secrets.
Improved Looks - Maybe they're wearing their hair differently or have a new wardrobe. They might be improving their looks for someone.
Refusal to make big future plans - They put off big commitments and future plans with you without any solid reason.
New Vocabulary - Have they been picking up new phrases from someone new in their life? This could mean they spend much more time with them than you think.
More Affectionate - They might show you more love and affection to compensate for their guilt.
Oversharing - They might overshare to show you they have nothing to hide.
Inexplicable Schedule - They forget to mention a "night out" with friends or a late meeting with their boss.
Gaslighting - They call you "crazy" or "jealous" when you confront them.
Large Purchases - They make expensive and luxurious purchases.
Refusal to make big future plans - They put off big commitments and future plans with you without any solid reason.
Part 3: What App Can I Put on My Spouse's Android to See If He/She is Cheating?
You will require a platform capable of displaying all in-phone activities the spouse performs on their phone without them knowing. Well, it is where Spylix can help, which can run on any smartphone without getting detected.
The installation process is simple, and the interactive dashboard provides real-time data with precision.
Key Features of Spylix Phone Tracker
Spylix has many features that can help you decide if your partner is disloyal. These include:
Social Media Tracking – It can share chat history and call logs from all social media accounts
Text Messages Spy - find out if your partner has been sending texts they shouldn't be.
GPS Tracker - track your partner's location to make sure they aren't lying about where they are
Browser History - to find out what your partner has been pursuing on the Internet recently
Call Tracker - find out if your partner is having long, deep conversations with their new lover
Photos & Videos Tracking - to filter out any secret and intimate media files shared with a person they are cheating with
How to Catch Cheating on Android
Here is how you can access the hidden cheating apps with Spylix.
Step 1: Make a New Spylix Account
Simply make a new Spylix account for free by hitting the Sign Up tab. Just provide a valid email address.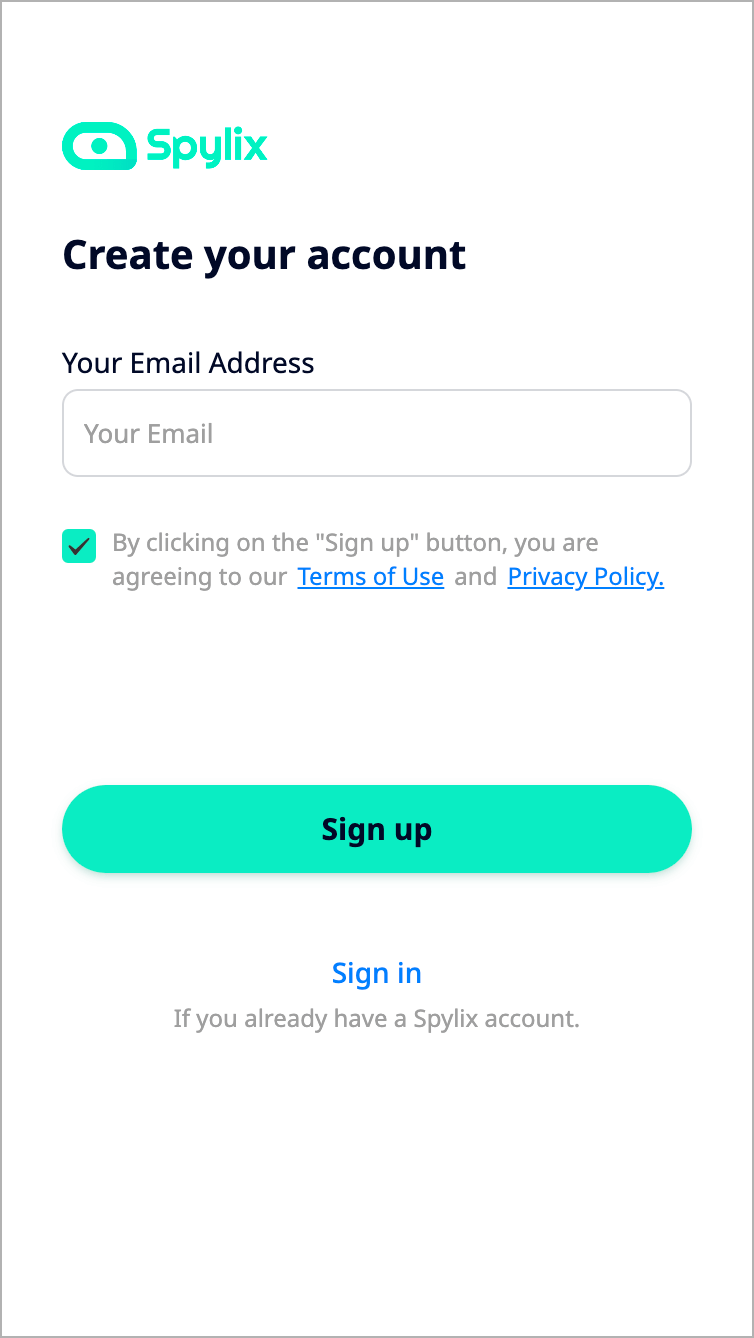 Step 2: Add the Spylix app
Follow the set of simple instructions on your Spylix account to install the spy app on the cheater's device.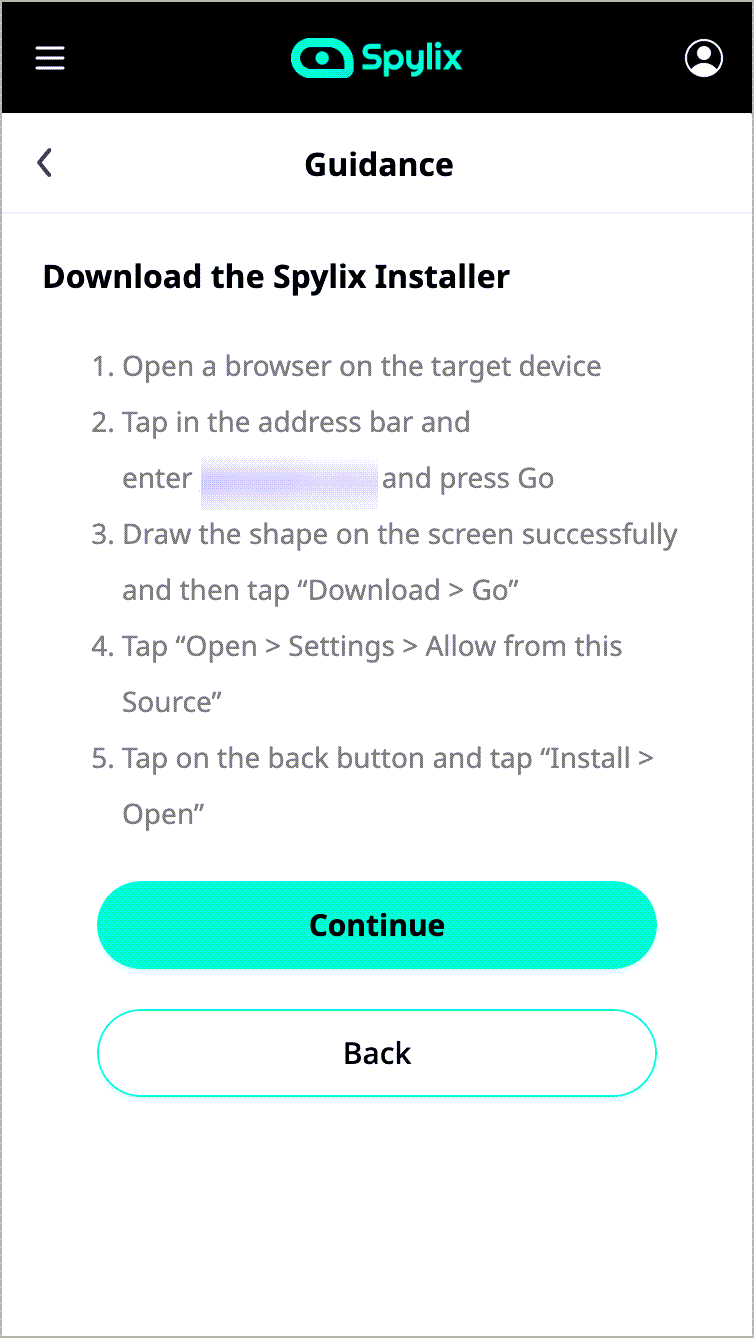 Step 3: Start tracking the Cheater's Phone
Go to Spylix's control panel. You can check their location, chats, call logs, social media activities, and media files in real time.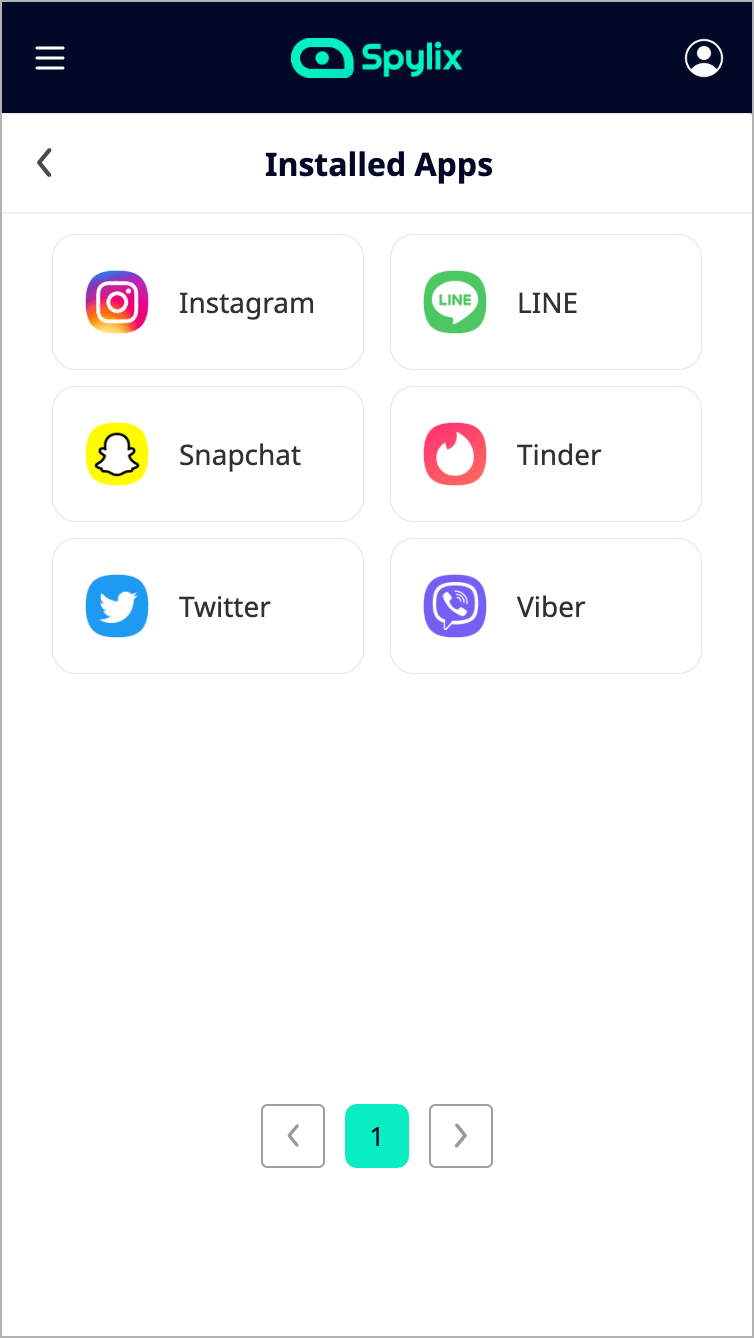 Why Choose Spylix as The Best Android Spy App?
There are a number of spying apps out there, so why should you choose Spylix? Spylix has many benefits over other apps. Unlike other apps, which can become very complicated, it is easy to set up and use.
Another major advantage of Spylix over other spying apps is that it is very secretive. Untraceable, it ensures you get the evidence you need without your cheater ever suspecting it.
Part 4: What to Do If Your Partner is Cheating?
After gathering evidence of cheating, you must figure out what to do. The first and immediate thing to do is take a deep breath and calm down.
Nobody wants to discover that the person they love hurts them; however, this is not something to be swept under the rug.
Moreover, confronting your cheater might help you find the closure you need. After that, you can decide whether you want to forgive them and work on the relationship or break things off and start fresh.
Besides, the important thing to do here is to take as much time as you need and to remain calm.
Conclusion
With new advancements in tech, more and more hidden cheating apps for Android are popping up, enabling the unfaithful partners to cheat.
Hopefully, this article has provided you with the information you need to stay wary of any suspicious activities on your lover's part, how to quell your doubts using Spylix, and what you should do in case your worst fears are confirmed.