Nowadays, the ratio of divorces has been evidently increasing, and the signs are apparent. One of those prominent signs is cheating on your partner.
Being in a dilemma about whether or not you're being cheated is worse than knowing the truth, so you should take active measures to find evidence. With a voice-activated recorder, the cheating spouse can be quickly brought into the light.
This blog will mention some beneficial voice-activated recorders and their usage.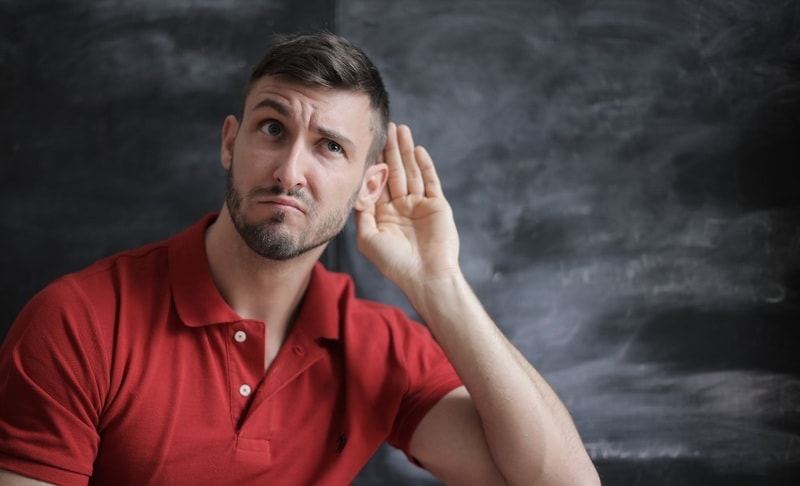 Part 1: How Does a Hidden Voice Recorder Work?
We know that cheating is equal to stabbing your partner in the back. Most people have unavoidable commitment issues, and they can't repel themselves.
A hidden voice recorder can help eliminate any concerns or delusions regarding your spouse's character.
You can use a voice-activated recorder to catch a cheating spouse. It automatically activates to record any call or private conversation without letting anyone know about its presence.
These voice-activated recorders utilize a power-packed combination of smart hardware like a microphone and high-end software to detect voices, listen to keywords, record, and save.
It has some dedicated features through which the sound can be assessed, categorized, and picked to either log or ignore.
It has a deep analysis feature that works when your targeted voice is detected; it intelligently records only the vital tone or speech, through which you can listen to those secrets you can only know by spying.
Part 2: What is The Best Voice Activated Recorder to Catch a Cheating Spouse?
If you're in search of voice-activated recorder devices to place somewhere near your cheating partner, then the following are the five best models to pick from depending on your situation:
2.1 Vandlion Voice Activated Recorder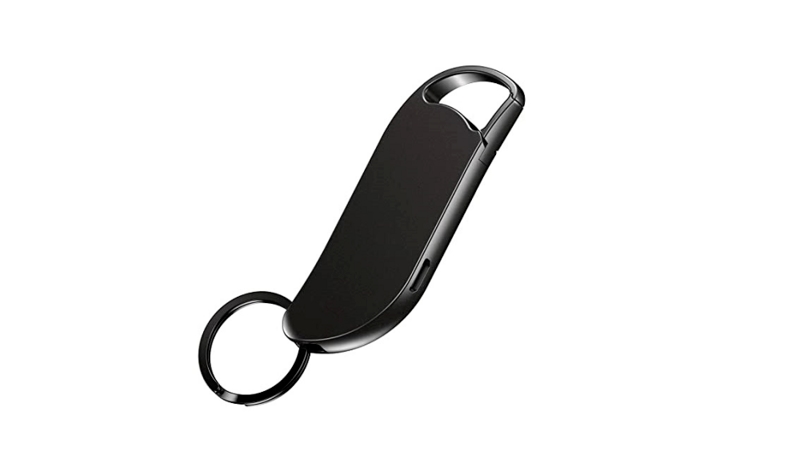 Vandlion is probably the best voice activated recorder for spying with a minimal design similar to a keychain or a car fob. It can be easily carried, and you can slip it into anyone's pocket or purse.
Most clever users give this voice-activated recorder to their cheating spouse as a keychain so they can take it anywhere they go.
When the device picks up any sort of speech, it activates automatically, and you can retrieve the recording using a USB port hidden within its keychain shape. It can store up to 64GB of external memory.
Price: $47.90
2.2 TileRec Slim Voice Activated Recorder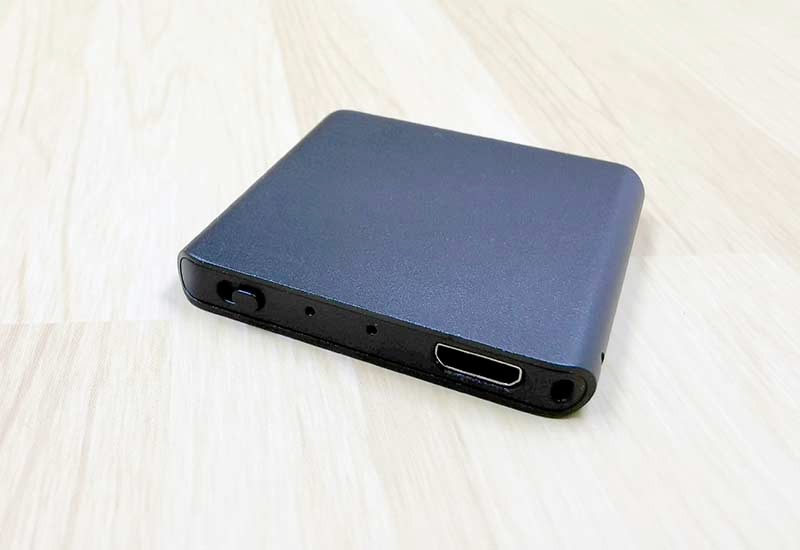 TileRec Slim is another simple gadget that serves the purpose of voice-activated recording with an aluminum body concealed within the environment. Its size is minimal, being 1.25-inch wide.
You can plant this device anywhere in your house, from shelves to chairs, without fear of damage, even if it's kicked or dropped. This device can store up to a week of recordings in mp3 format, which can be retrieved by connecting to your PC or Mac using a USB port.
Price: $59.80
2.3 SOTA Mini Voice Activated Audio Recorder
One of the latest listening devices is undoubtedly the SOTA surveillance, perfect for recording confidential conversations. Being compact, it listens and records the voices with good clarity even for more prolonged waiting.
Moreover, it has long battery life with 150 days of active usage and solid capacity that can record a maximum of 576 hours.
Furthermore, you can use two of its primary modes; steady recording and voice-activated. The audio is stored using an SD card, which can be transferred to your preferred device.
Price: $97.00
2.4 Wohlman Digital Voice Recorder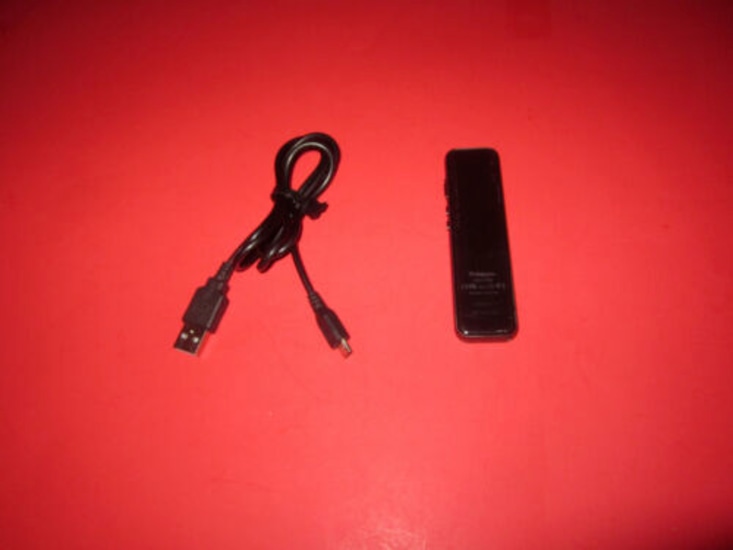 For those searching for an easily operable device with a single-touch recording capacity so that you can keep track of the sneaky conversation of your cheating spouse, the Wohlman Digital voice recorder is the device to try out.
Besides, it is small in size and can be placed anywhere, preferably in cars, where it automatically records voices once they get speech signals. It can store up to 32 GB of audio files
Price: $35.99
2.5 Mini Voice Recorder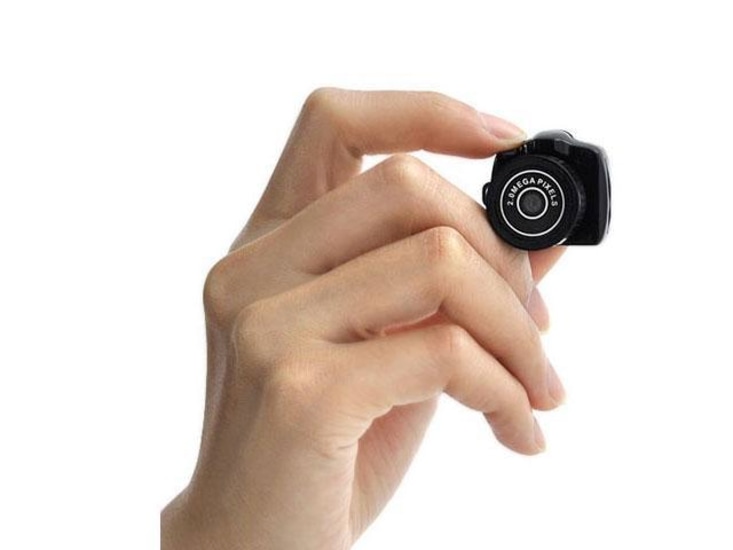 The mini voice recorder is one of the smallest and most affordable choices regarding voice recording in stealth. It has a unique outlook with all the essential data protected with the help of a password that only the user can set using the app.
Also, it is important to keep your voice recorder hidden if you want to gather evidence and a mini voice recorder serves the purpose quite efficiently.
With the default setting, the device can record up to 20 hours of audio, having a sensitive microphone installed.
Price: $22.99
Part 3: Is There a Voice-Activated Recording App to Catch a Cheating Spouse?
Investing in listening gadgets or devices is an unnecessary burden for most people. Instead, you can go for hidden voice recorder apps to get exact proof out of your cheating spouse's conversation.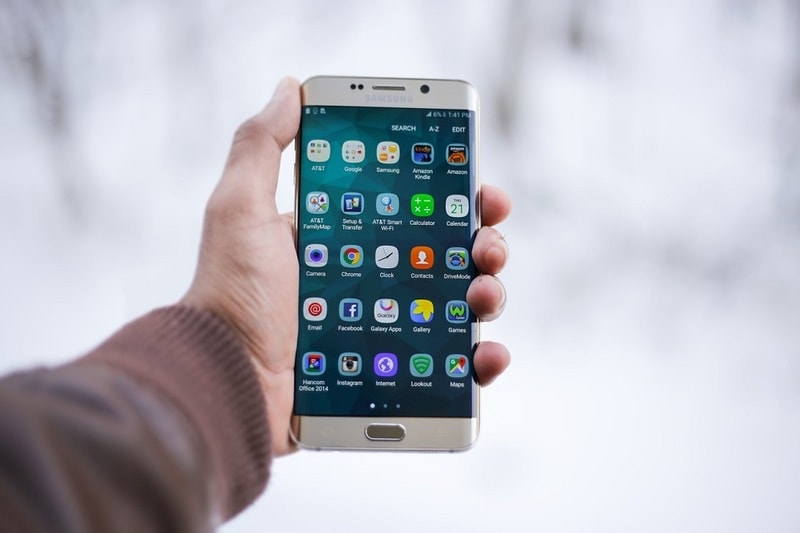 A few of those applications are listed below:
3.1 Apowersoft Voice Recorder
Apowersoft voice recorder comes first on our list due to its wide range of features for recording audio without getting detected.
It has a thoroughly intuitive interface ideal for beginners, with a highly sensitive microphone and built-in sound.
The app can easily save your audio files in multiple formats. Not only that, but this platform is also helpful in burning CDs, scheduling tasks, editing ID3 tags, and more.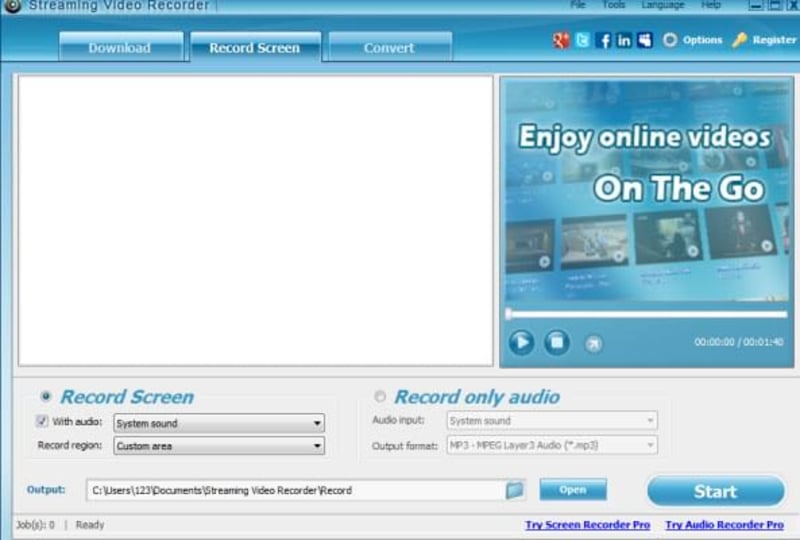 Supported Platforms: Windows 10 and above
Price: $59.95/ year
3.2 PreSonus
PreSonus is one of the classics regarding voice recording, having properly running four feature-enriched versions, and is recently updated to the fifth updated sequence.
The app is known to be within the top tier of all voice recording platforms in which you can get volume automation, audio mixers, and band tweaks.
In addition, you can install it on any device to get all the audio frequencies quite easily without any hassle.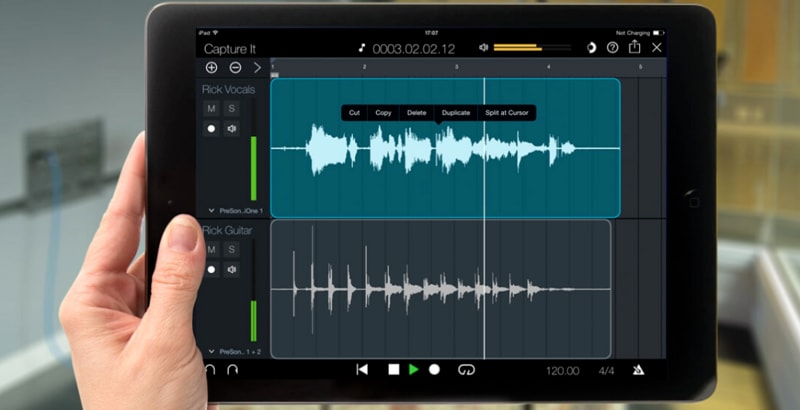 Supported Platforms: Windows 10 and above & MacOS 10.13 or later
Price: $164.99/ year
3.3 Audacity
If your main goal is to record and assemble those audio samples in one file, then Audacity is one of the simplest platforms to join. It is an open-source tool with some of the most robust features that can be operable by users from any possible background.
Moreover, it allows you to record, import, export, combine, and mix audio tracks to be rendered as a single file. It has some of the most flexible editing options to eliminate all the unnecessary undertones and extract clear audio.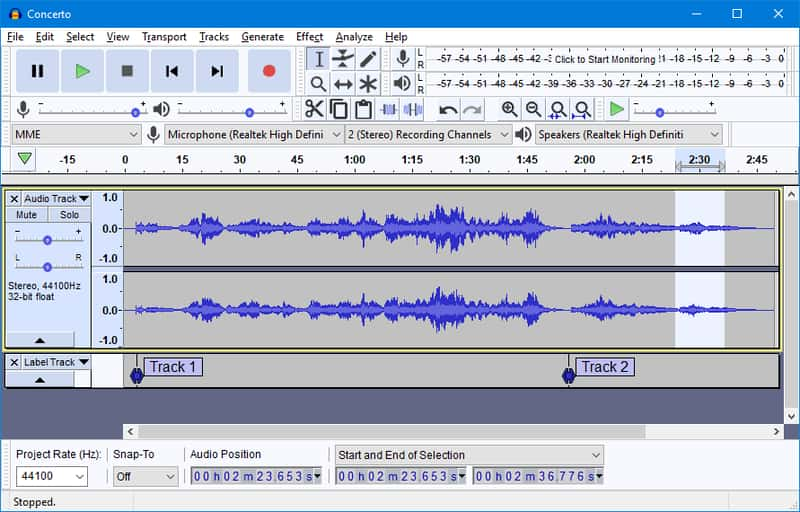 Supported Platforms: Windows, macOS, and Linux
Price: Free to use
3.4 QuickTime
QuickTime is an Apple-based platform for recording and editing audio and video files directly from in-app sensitive microphones, cameras, and video recorders.
Also, it has a quite straightforward interface that doesn't only let you record but trim, remove, rotate, resize, and mirror the display according to your requirements. The app is user-friendly and catches the nearest and clearest frequency automatically.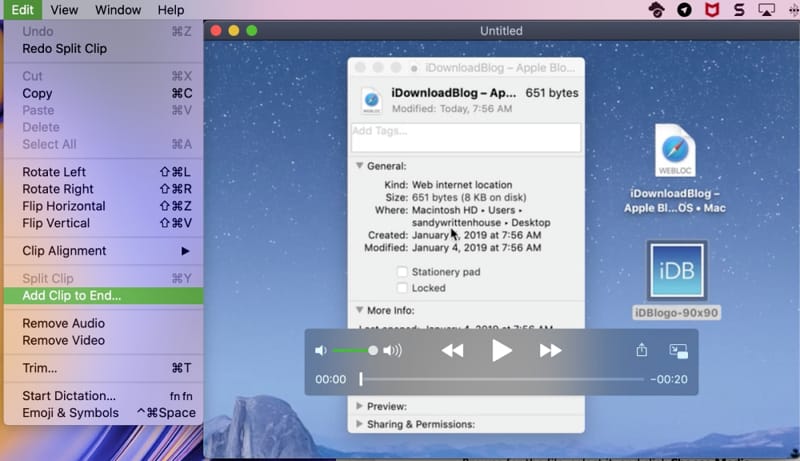 Supported Platforms: macOS 10.13 and above
Price: $29.99/ year
3.5 WavePad
WavePad is one of the most straightforward-to-use platforms that are highly appropriate for beginners and has a vast collection of tools to play with audio to catch your cheating spouse.
It has a higher compatibility ratio because it can execute various audio files and even convert them into multiple formats. With a neat and welcoming design, it can record and edit audio with a single click.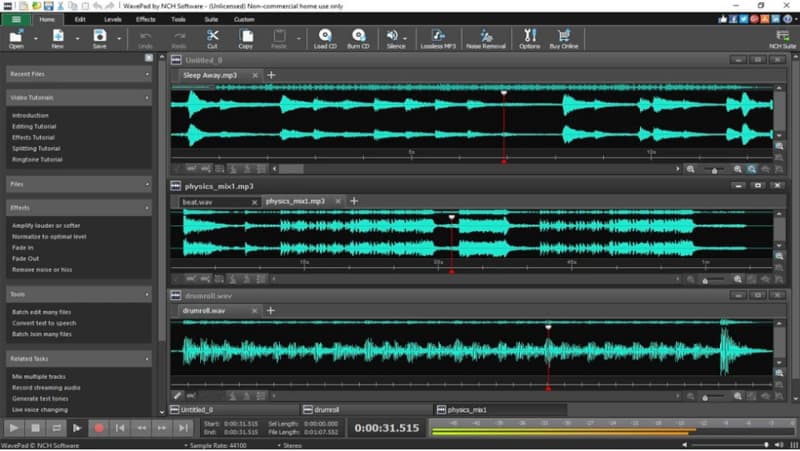 Supported Platforms: macOS, iOS, Windows, and Android devices
Price:
Standard Edition $60/ year
Master Edition $99/year
Part 4: Where Do I Put a Voice Activated Recorder?
When considering planting the voice-activated recorder, you should plan the location by keeping every scenario in mind. If your spouse somehow detects your device, it'll not only make you look bad, but you won't also get a similar opportunity ever again. Some of the best hiding spots are:
4.1 Where to Hide a Voice-Activated Recorder in a Car?
If you and your spouse have separate cars, then there's a strong chance they go to the other person's house in that car and often go for long drives. So, where to hide a voice activated recorder in a car?
Well, you can plant the voice-activated recorder under the front seats, above the pedal, inside the seat pocket, or even in the back seat console.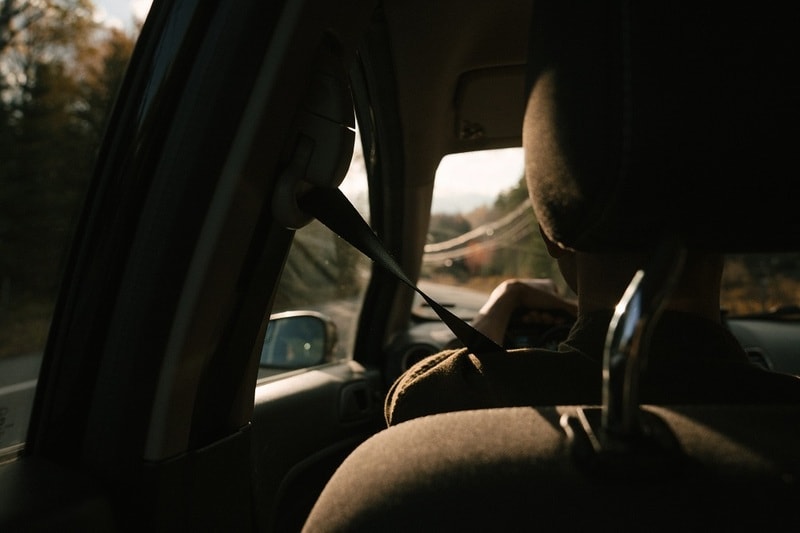 4.2 Where to Hide a Voice Recorder in a House?
Around 80% of cheating spouses tend to call their partner inside their house, so it is wise to hide the voice-activated recorder. Plant it behind your monitor or TV, below kitchen cabinets, under the couch or sofas, under chairs, and more.
4.3 Where to Hide a Voice Activated Recorder in Room?
Since the bedroom is often the center of the act, you can plant it there. You can hide it under the bed, on the ceiling, behind the shelf, disguise it with an alarm clock, and even within the hanging decorations.
Sometimes you don't even need to put extra effort and invest in hidden voice recording devices.
Some renowned spying applications can keep track of your spouse's tiniest move and give you proper evidence about whether they're cheating or not, just like Spylix.
It is a full-fledged app that provides everything you want to know about your spouse's suspicious behavior. Though it can't record conversations, it shares detailed information of the person's call records and contact list.
The app is loaded with features that can help you track call history and cell phone location by number and get you access to their text messages, WiFi connection activity, call logs, and even browser history without hassle.
Following are the quick and easy steps to use Spylix on your device:
For Android Users:
Step 1: Set Up Your Account on Spylix
Go to the Spylix website and sign up to create a new account.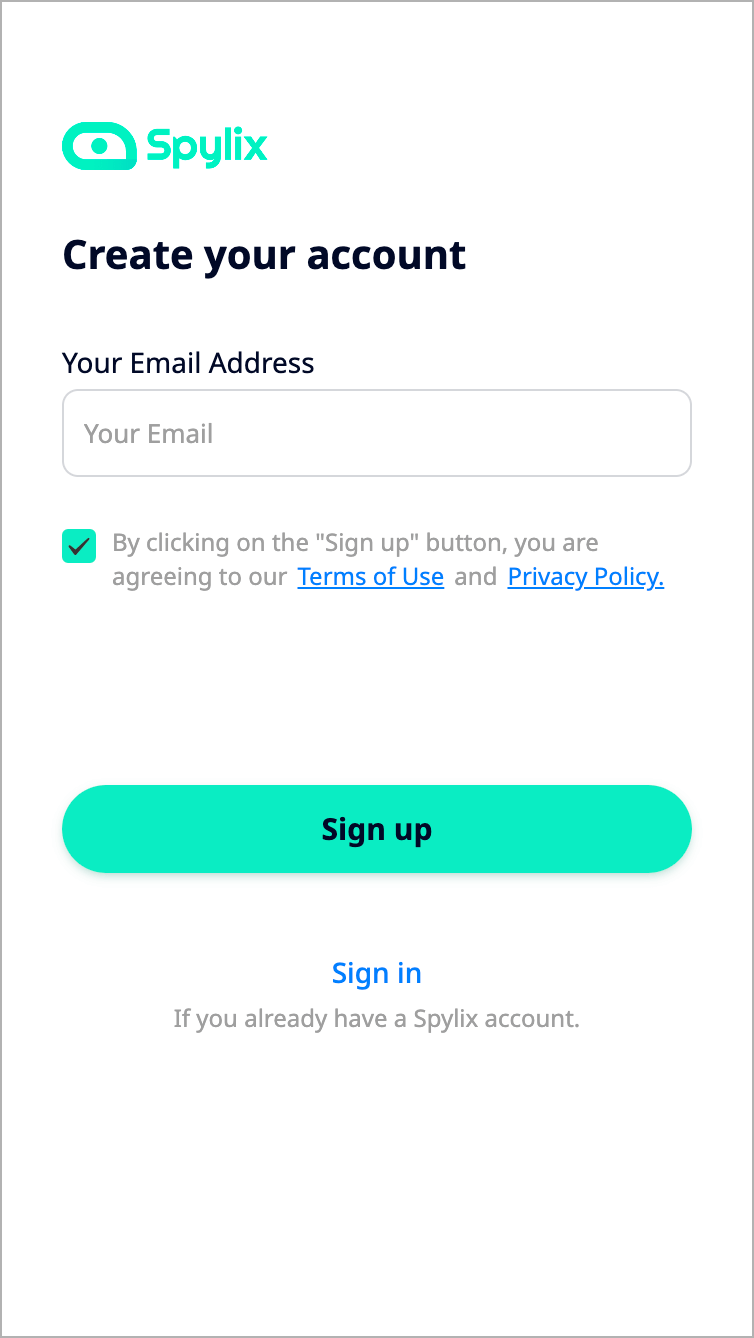 Step 2: Add the App
Set up your Spylix account by following the instructions on the target device.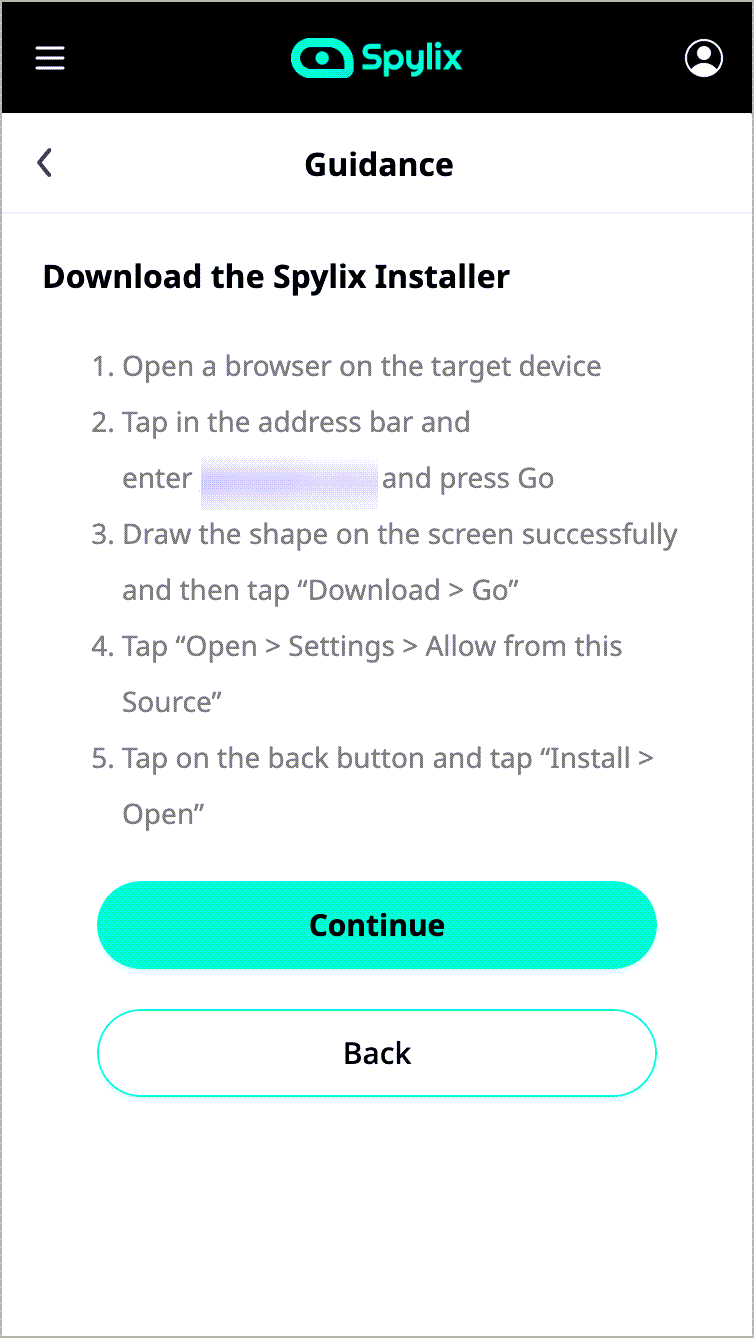 Step 3: Start Tracking the Cheating Spouse
From Spylix Dashboard, click the Call History tab to review your spouse's call log.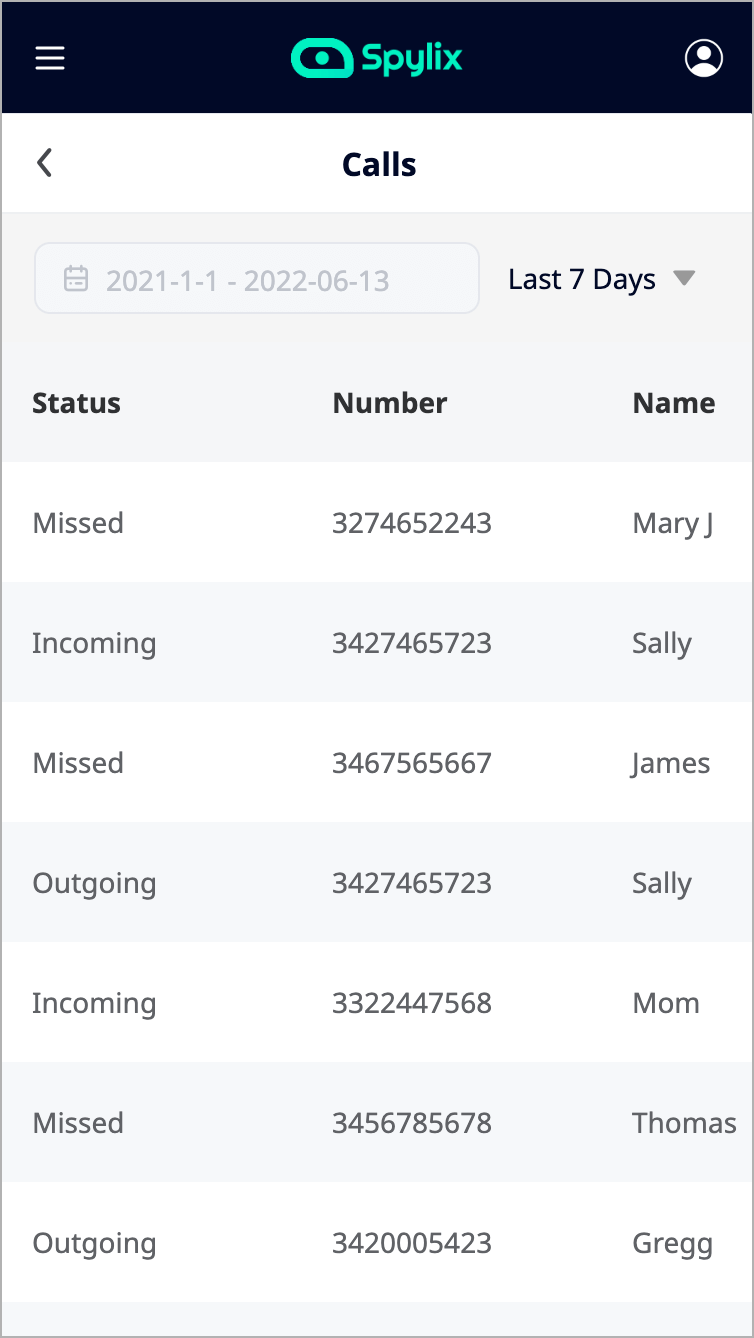 For iOS Users:
Step 1: Set Up Your Account on Spylix
Browse to Spylix.com and hit the sign-up button to create a new account.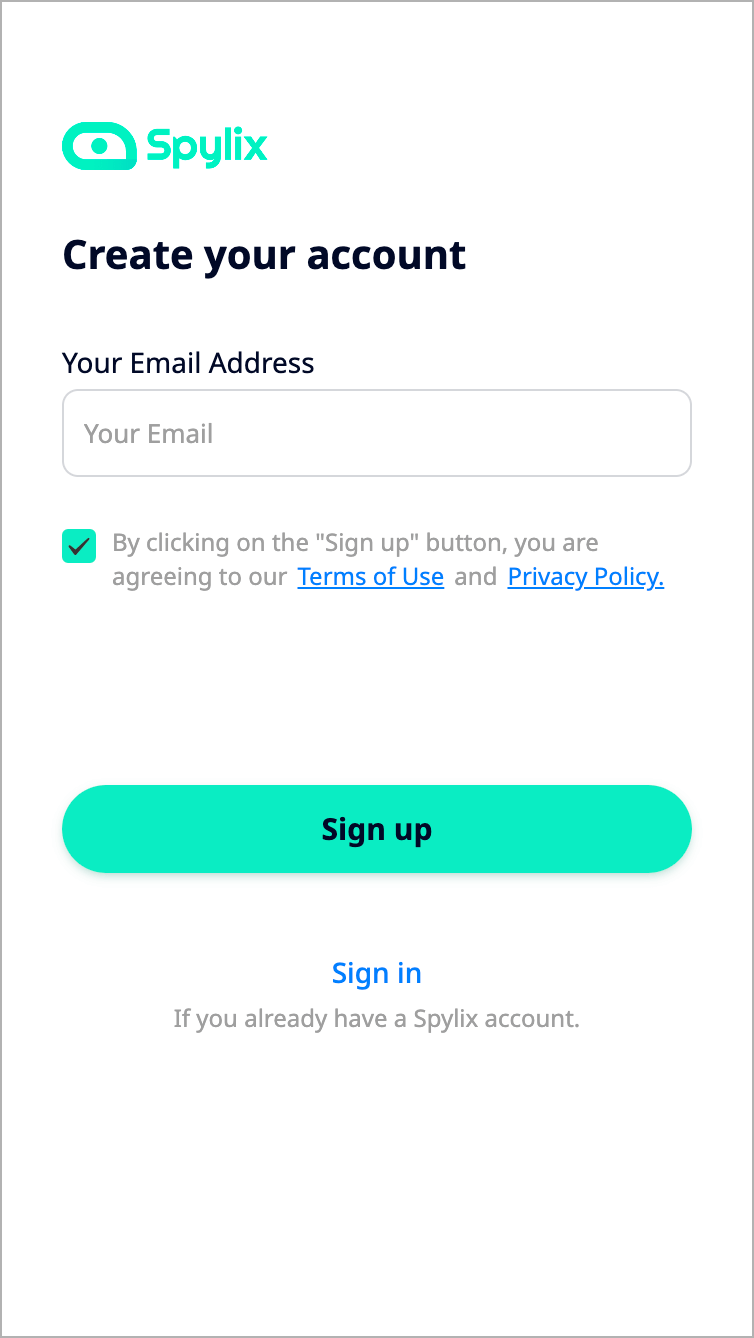 Step 2: Enter iCloud Details
Enter your target device's iCloud credentials to proceed.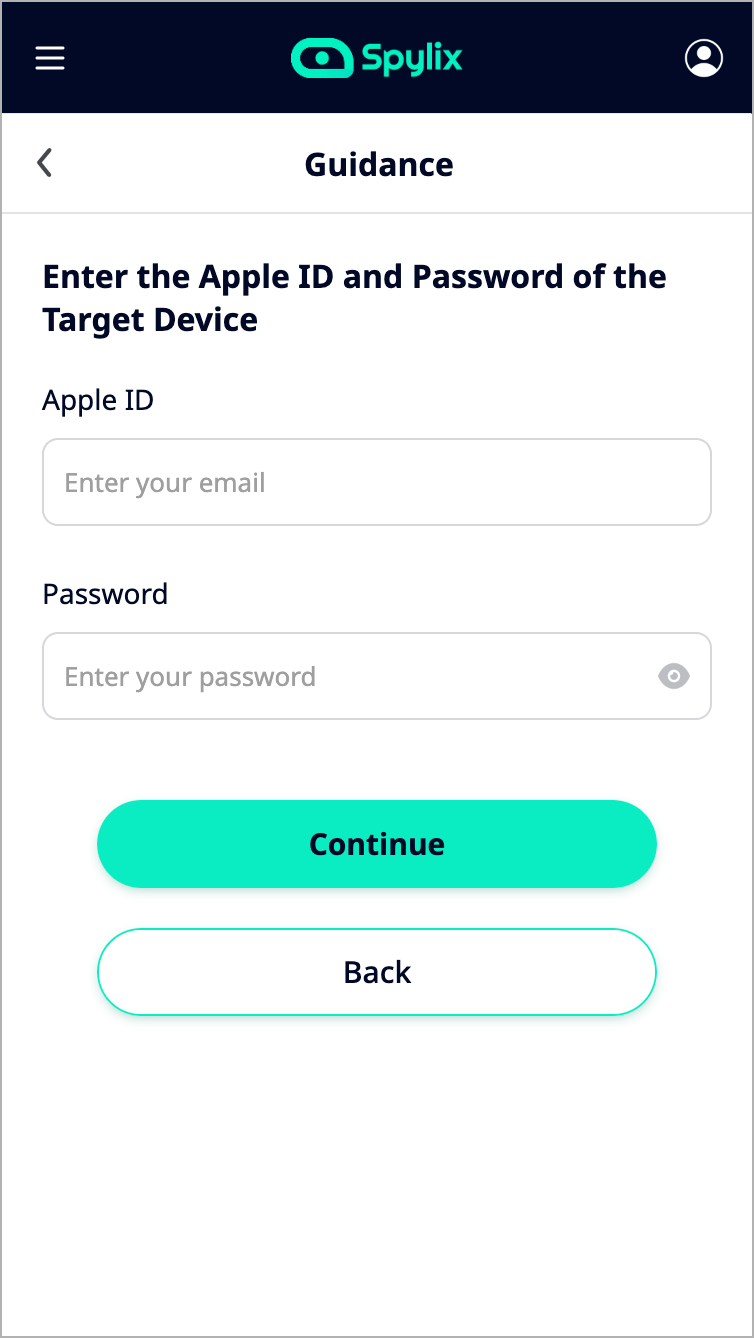 Step 3: Spy on the Cheating Spouse
From the Features section, select Call History to know about your spouse's call details.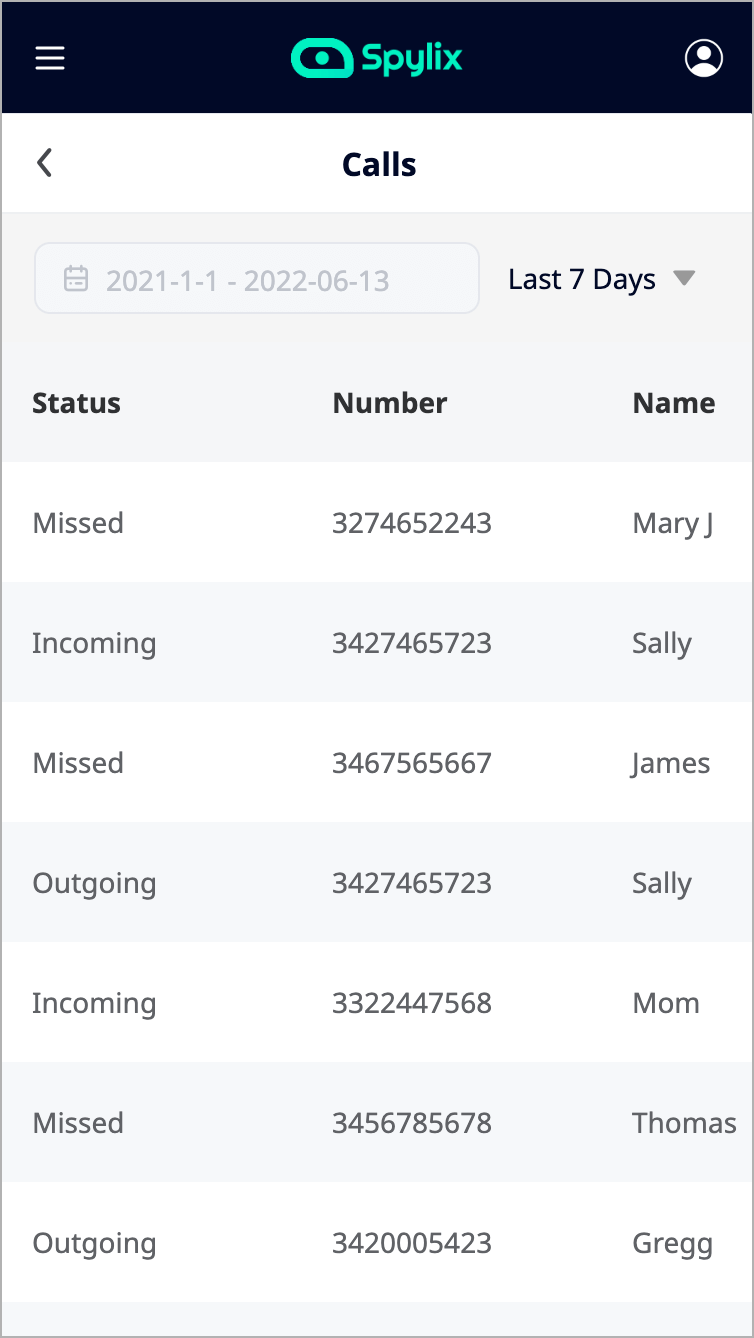 What Can Spylix Do?
Some of the key features offered by Spylix are:
Call tracking: Monitor all incoming and outgoing calls on the targeted phone. You can even check the call duration, date, time, and other details about the calls.
Text monitoring: Another feature is message monitoring, where you can read the entire conversation. Moreover, you can track the deleted message without any restrictions
GPS tracking: Configure the location of your spouse and check whether they're lying to you or not.
Contact logs: Get complete contact information about any certain person from the targeted phone.
Changing Settings: The app also lets you change the settings of your spouse's device or even change passwords without letting them know.
Part 6: FAQs on Voice Recorder/Listening Device
As we've reached the end of this blog, here are some of the frequently asked questions by most users:
6.1 How do you know if you have a listening device?
There are some simple ways to know if there is a listening device nearby you:
Try installing listening device-detecting software on your phone
You can use detector devices to catch the nearest voice-activated recorder gadget
No device can run without power; find an expected power supply that can be hidden
6.2 Can recording devices be detected?
The only drawback of voice recording devices is that they can be detected if a person puts their mind to it.
One of the easiest methods is to use a radio frequency detector showing all the nearby device frequencies.
6.3 What is the range of a listening device?
Different devices have different ranges of listening. Some devices can hear the conversation at a distance of 100 yards, while others can catch maximum frequencies of 300 yards.
Conclusion
If you feel a sense of disloyalty from your spouse's behavior, it may be a sign that they are involved elsewhere.
To clear your head, it is important to get proof that can be found easily with the help of a voice-activated recorder for your cheating spouse.
It adds an element of stealth throughout the process so that you can record their conversation and plans anonymously without being anywhere around.