When a person wants to hide an affair, they keep it in disguise with their actions and words. They even use special cheating spouse text message codes to communicate with their other partners.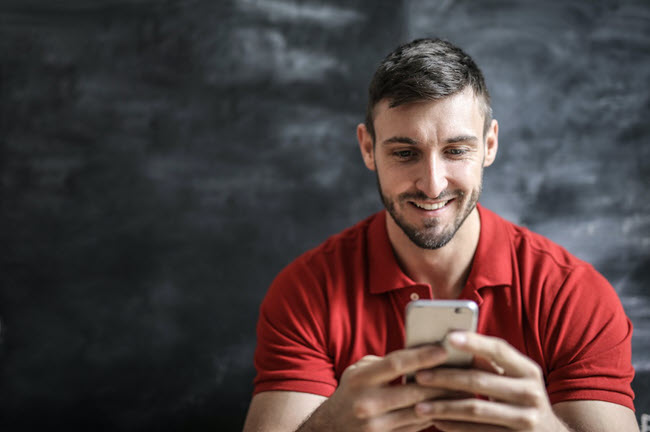 These codes are mainly just abbreviations that can't be understandable but make sense when used in a sentence.
In this blog, we'll be mentioning some of the most prominently used code words to find in your spouse's text message conversations.
Part 1: 20 Cheating Spouse Text Messages Codes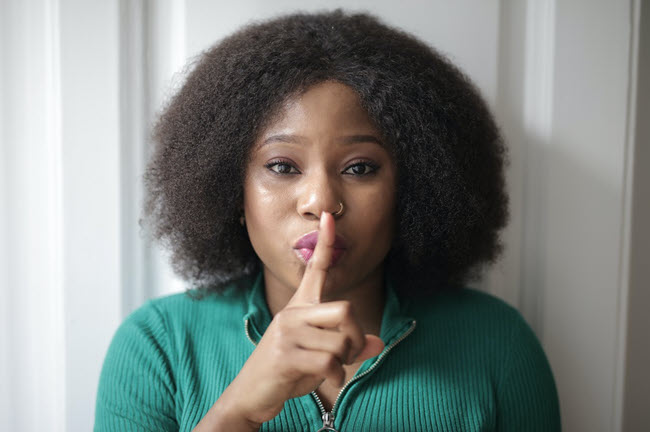 Following are the 20 key text message codes that most cheating spouses use to keep their conversation private:
ASL/ASLP: ASL is the abbreviation for Age/Sex/Location while ASLP is for Age/Sex/Location/Picture. It is a slang word when starting a new conversation with someone.
Benching: If you see your partner's text saying they are benching you, it is alarming since they're talking about ending things with you.
EA: It stands for emotional affair, which means that your partner is emotionally involved with their other partner.
NSFS: means Not Suitable for Spouse. Try not to miss any news that says NSFS since it is a particular video or photo you shouldn't see.
Straycation: It means that your partner went on a vacation with their other partner by lying to you about their business meeting.
LDAP: meaning long-distance affair partner. It is for those partners who live far away from each other, in different cities or countries.
DOM: The text message code for the word dominant depicts who is in charge of their relationship and who's running their decisions.
DD Free: Often told before sleeping together, clarifying that they don't have any disease and are free from any drug.
DADT: It is the short form for Don't Ask, Don't Tell. This is used by the cheating spouse when they're involved with someone closer to you, like your sister, cousin, best friend, etc.
IRL: stands for In Real Life and is used primarily by people who are fed up with just texting and want to meet in real life.
FWB: It is the abbreviation for friends with benefits. Once you see this, you must thoroughly watch your spouse's "friends".
LTAP is short for long-term affair partners, suggesting that your spouse is connected to the affair for an extended period.
PAP: meant for Potential Affair Partners. If your partner refers to someone as their PAP, they manifest an extramarital affair.
NSA: No Strings Attached depicts that the person doesn't want to get involved in the relationship on emotional grounds without any commitments, just casual links.
NRE: stands for New Relationship Energy, involving the honeymoon phase where you feel butterflies and are madly in love.
SB: Sugar Baby is often a younger partner who is only in the relationship to be financially dependent on the other person.
Silver spoon: Silver spoon is a rich person who facilitates their partner with money but is of the same age bracket as their partner.
Tinmanning: It is slang for a strong heart. Most cheaters use it when they want to describe that they have no feelings for their partner in an affair.
SO: abbreviation for significant other, meaning you in this scenario. The word SO used in the chat must be something about you.
LY: It is one of the popular abbreviations that stands for Love You, which should be the limit for your tolerance
Part 2: How to Catch Spouse Cheating Text Messages?
Getting caught while sneaking into your partner's text messages would alert them that you're onto them and give them reasons to point their fingers at you. Try not to drop any hint unless you get solid proof, and you have to try out dedicated spying applications.
These spying apps need to be downloaded only once on the targeted device, after which you can extract all the details without hassle. The following are the primary criteria of a professional spying app:
A great spying app must have a feature that can hide it from your spouse's app drawer, so they won't know you're keeping an eye on them.
Insights About Call History
With a reliable spying app, you can get all the details about incoming, outgoing, missed, and blocked calls on the targeted device.
It allows you to dig deep into the conversation dating back months to know about their engagements.
You can extract accurate information about your spouse's current location and location history with the help of a professional spying app.
As we've stated the characteristics of a professional and trustworthy spying application, here are our top 3 recommended apps to catch spouse cheating text messages.
3.1 Spylix
Spylix is an all-in-one third-party spying platform that offers every bit of the detail that you want to extract from any targeted device. It is extremely rich in features that work so secretly that the targeted person doesn't get the slightest hint.
With Spylix, you can easily change the settings of your spouse's device or even change passwords. Moreover, the platform is supported by active customer representatives available to answer your query anytime.
Key Features of Spylix Phone Tracker
The following are the principal features provided by Spylix:
Track Calls: Monitor all incoming and outgoing calls on the targeted phone. You can even check the call duration, date, time, and other details about the calls.
Discover Contacts Details: Get complete contact information about any particular person from the targeted phone.
Monitor Text Messages: Another feature is message monitoring, where you can read the entire conversation. Moreover, you can track the deleted message without any restrictions
GPS tracking: Configure the location of your spouse and check whether they're lying to you or not.
How to Read a Cheating Spouse's Text Messages?
Whether you have an Android device or an iPhone, Spylix offers its vast services specific to dedicated operating systems:
For Android Users
Step 1: Sign Up on Spylix
Go Spylix website to sign up for a new account.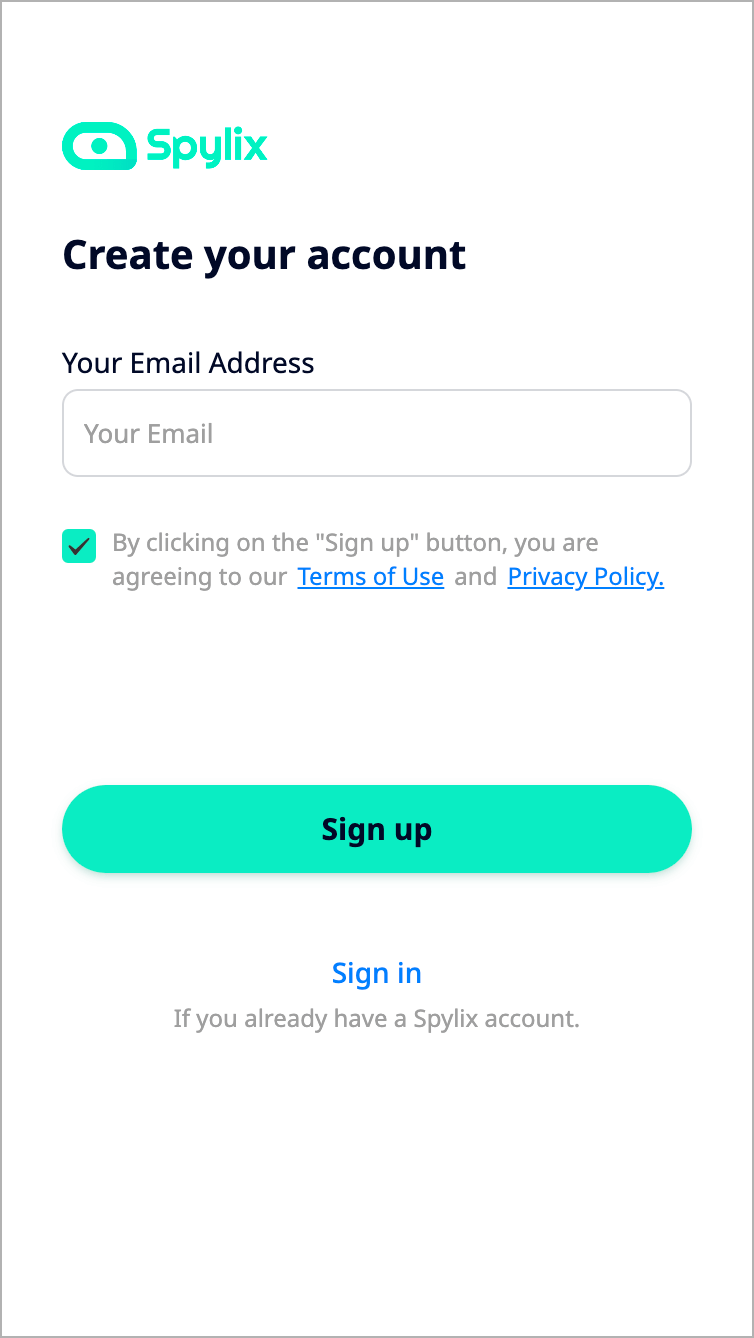 Alt: make a new account on Spylix
Step 2: Install the App
Follow the instructions sent through email to set up your new account.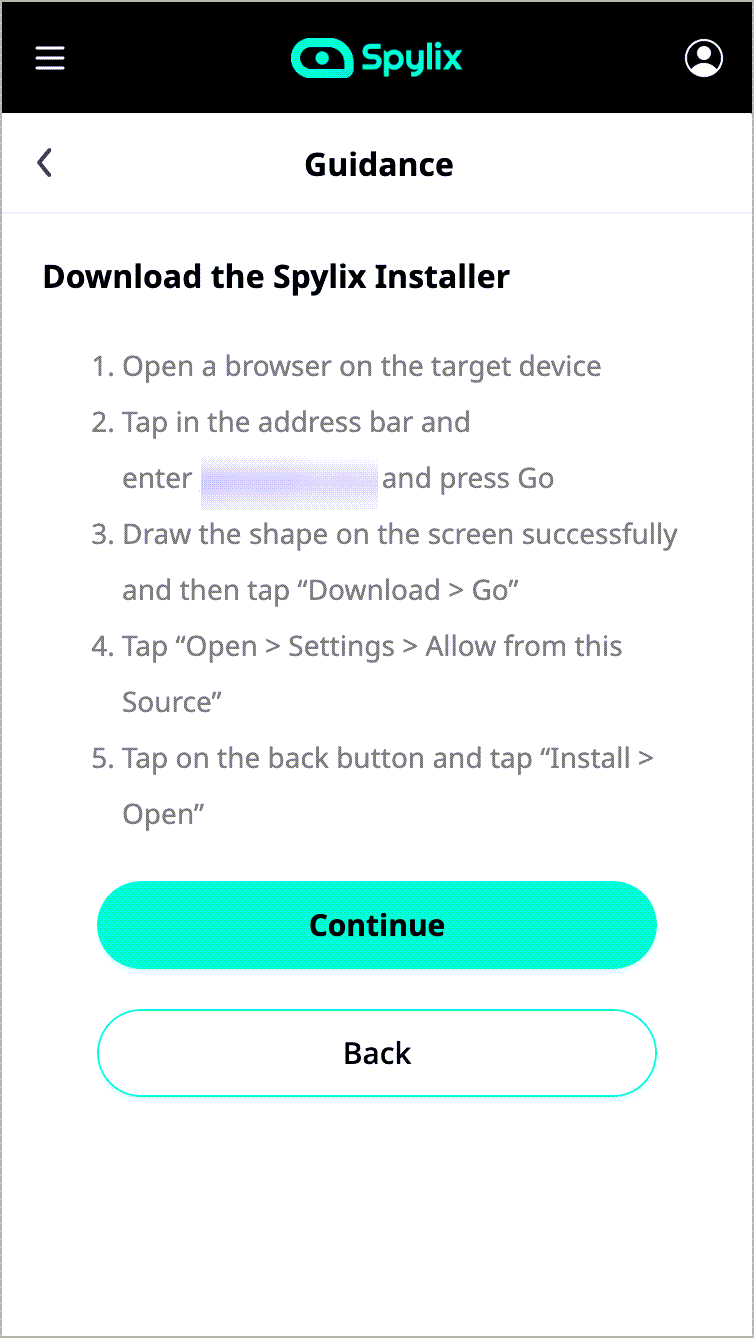 Step 3: Catch the Cheating Spouse
From the Spylix dashboard, you can catch cheating spouse text messages for free now.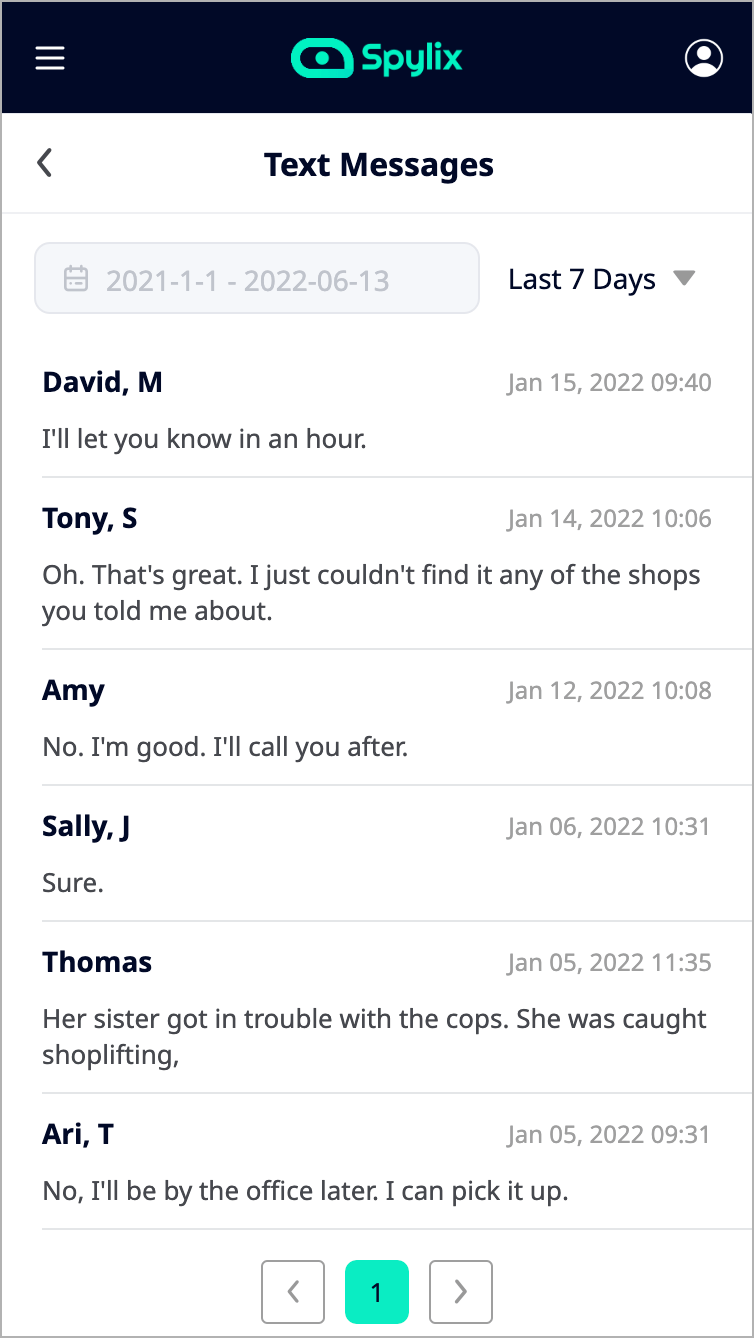 For iPhone Users:
Step 1: Create the New Spylix Account
Browse the Spylix website to sign up for the app with your new account.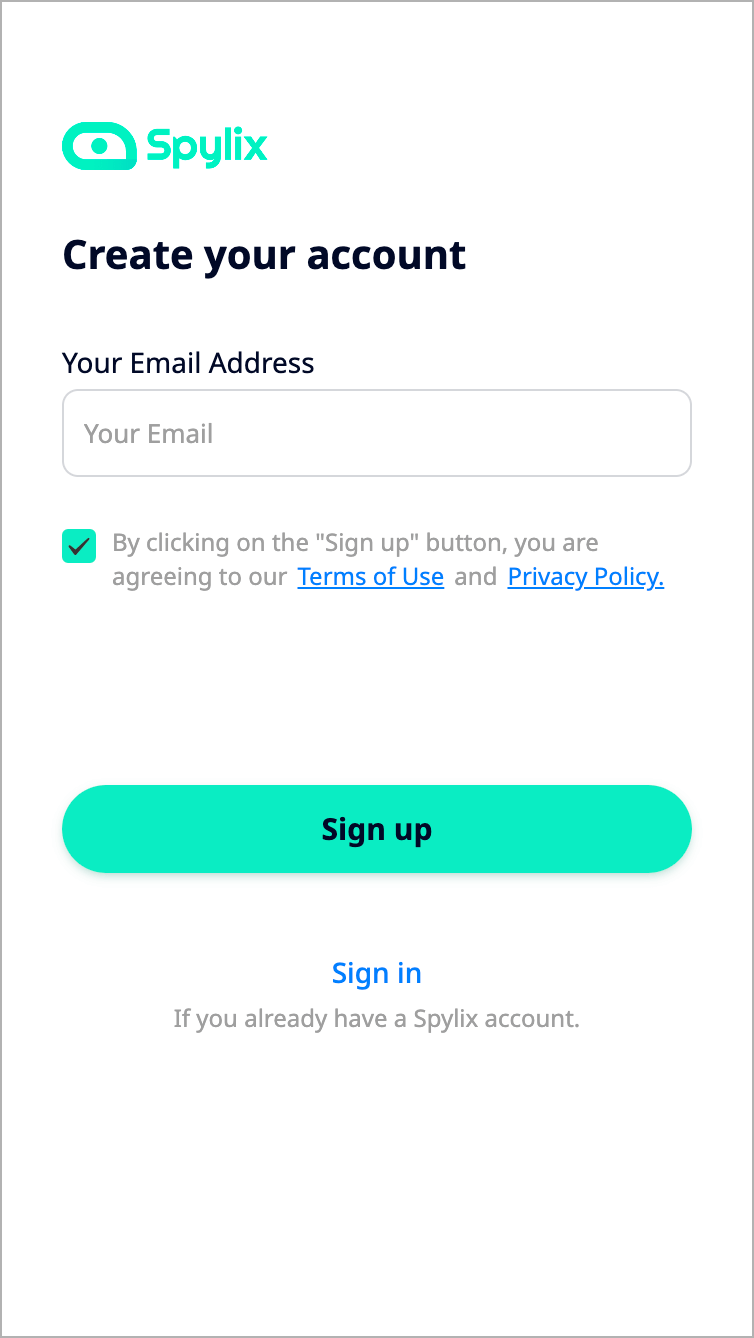 Step 2: Add the iCloud Details
Continue by entering the iCloud details of the target device.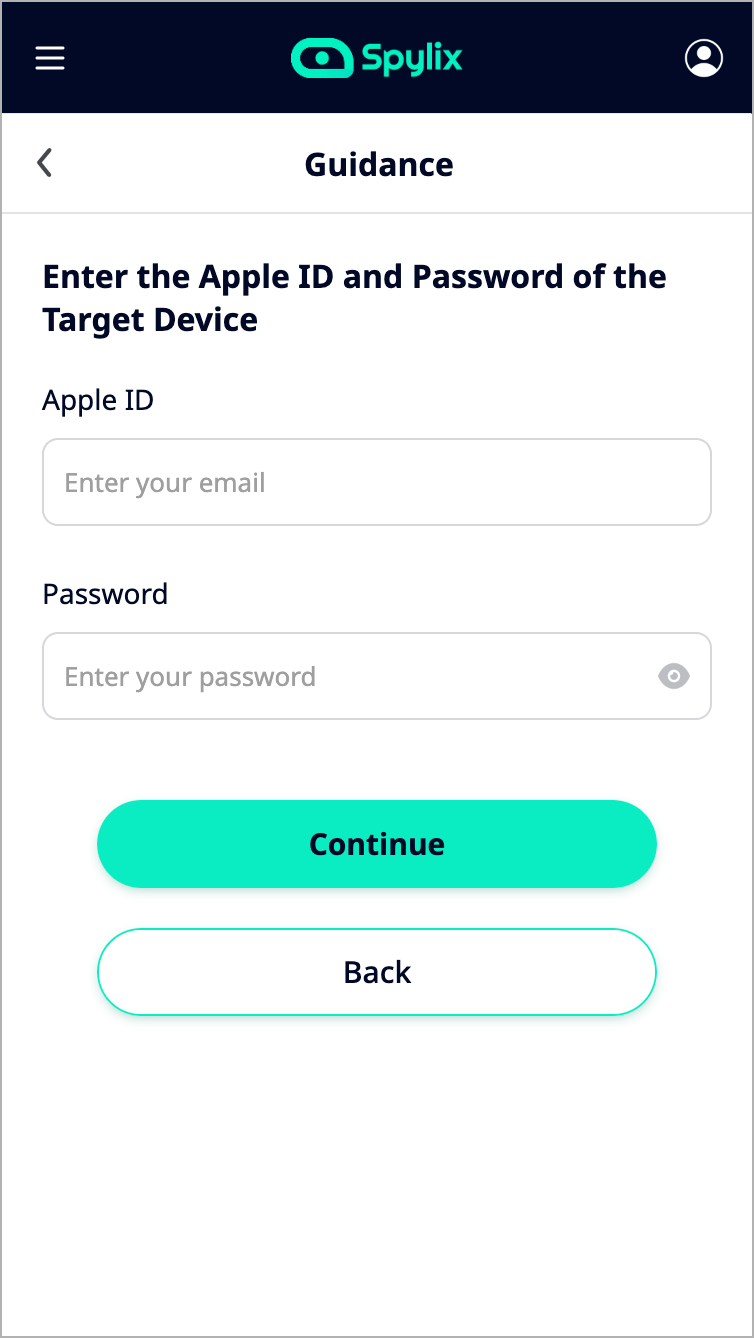 Step 3: Check the Cheating Spouse's Messages
From the Spylix dashboard, you can catch spouse cheating text messages.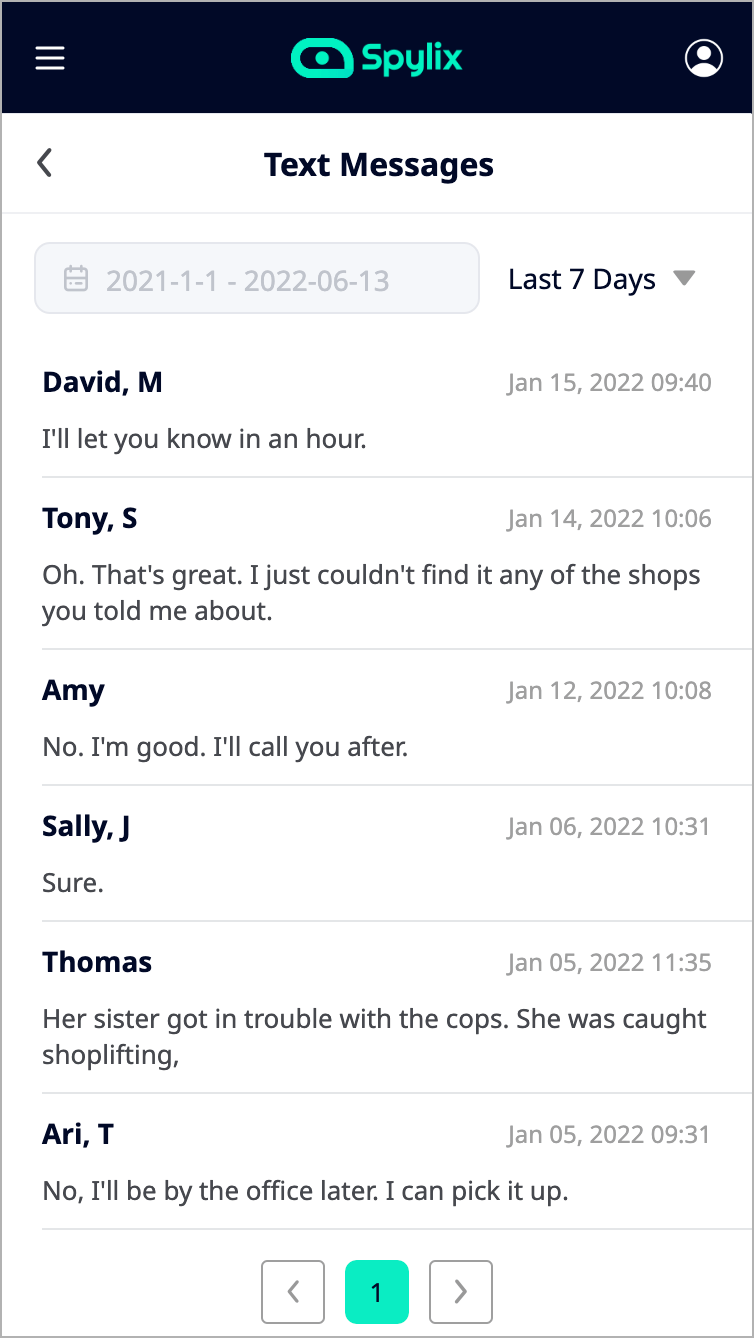 What Else Can Spylix do?
Regarding the vast range of feasibility features, Spylix isn't restricted to monitoring and tracking. The following are the aspects that make Spylix stand out among others:
App Block
Geo-fencing
High compatibility
WiFi restriction
Why Choose Spylix as The Best Spy App?
Most people prefer Spylix not only because of its characteristics and functionalities but they lean on its budget-friendly subscription and the assurance of being anonymous.
Most spy apps take up unnecessary storage revealing their presence to the targeted user. But Spylix uses less storage while offering 42 types of tracking without ever getting detected.
3.2 mSpy
mSpy is a name that is included in almost every top ten spying app list, and not without good reason. The app has been around for quite some time and is also centered around finding a spouse/boyfriend's infidelity.
Users will access features such as the current GPS location, a complete route of previously visited places, updates on popular social media and dating apps, view the installed apps, and access to all media.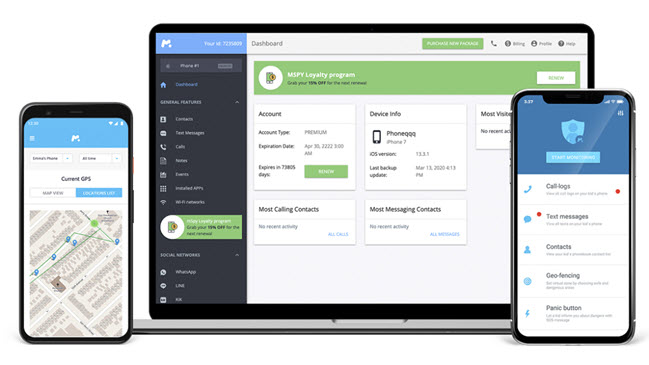 Also, it supports both iOS and Android devices, and users will get 24/7 live customer support. For those who want to test the app before making the purchase, its website offers a live demo available on their site and a 7-days free trial.
Pros
Works in stealth mode
A large variety of features
Access to deleted messages and photos
Cons
3.3 Hoverwatch
Hoverwatch is one of the renowned phone tracking applications available only on the Android operating system but can be operable via Mac and Windows.

Moreover, it allows you to record every action on the targeted devices, from text conversations, call logs, audio, videos, and GPS locations. You can browse every real-time activity on your spouse's device by logging into your Hoverwatch account.
Pros
Affordable
Trial version available
Stealth mode
Cons
Restricted usage
No iPhone accessibility
Part 4: FAQs on Text Messages Cheating Spouse
Now that you've reached the end of the blog, we've some frequently asked questions to know more about sneaky texting codes:
4.1 Should I spy on cheating spouse text messages?
Yes, if your spouse is giving you reasons to doubt them by their suspicious behavior, then you have all the right to spy on your cheating spouse. Although you can't confront them without evidence, you can always work to get your hands on the secret cheating codes.
4.2 Is deleting text messages a sign of cheating?
Undoubtedly! If your partner deletes their text message conversations unnecessarily, then it's a proper sign that they may be cheating on you.
Conclusion
Most cheaters are often restless and concerned about hiding their affair, leaving no mark on getting caught. Thus, they usually use cheating spouse text message codes to make communication easy without fear.
So, the next time you find your partner involved in any suspicious activity, look for the above-mentioned codes to start your investigation to discover their affairsor you can send message to a cheating spouse.
If you prefer extracting solid evidence instead of assumptions, try spying apps like Spylix to help you discover all information about the targeted device without any extra technicality.